We often get asked which country is our favourite country to visit. It is an impossible question to answer. It's like asking what is your favourite meal or movie. We have many favourite countries that we have visited, Japan is one of them. We have visited Japan 3 times in the last 9 years and the country never disappoints. With its unique history and ultra-modern cities, Japan can cater for all types of traveller. Throw in tropical islands, snow-capped mountains and beautiful countryside and you have the makings of a perfect holiday. There are many amazing places to visit in Japan, below are some of our favourites.
Amazing Places To Visit In Japan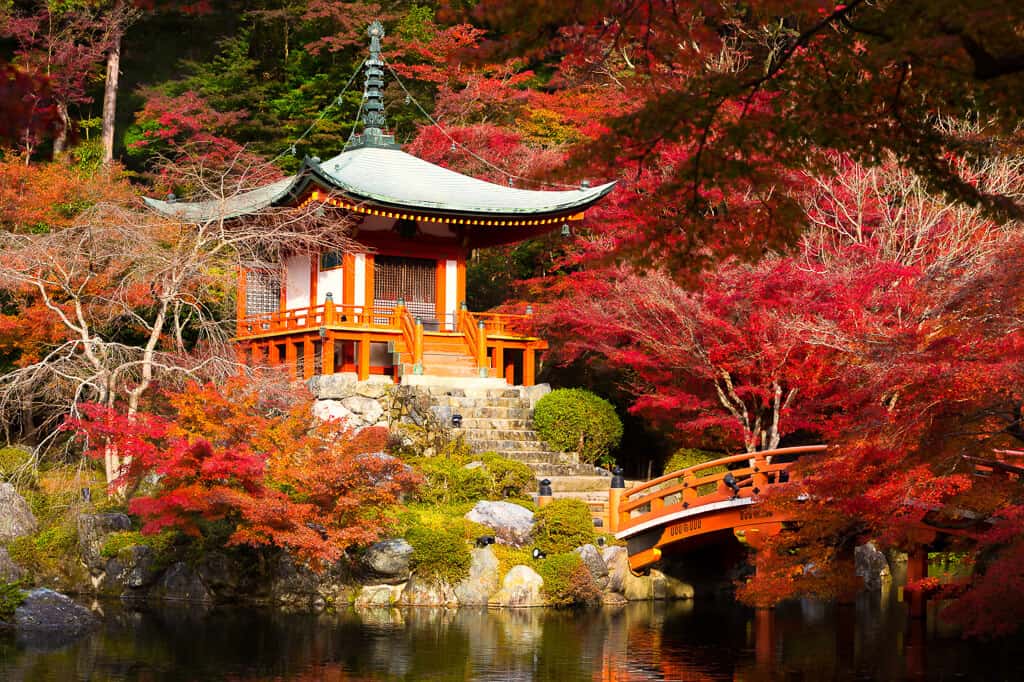 Japan Trip Planner:
Tokyo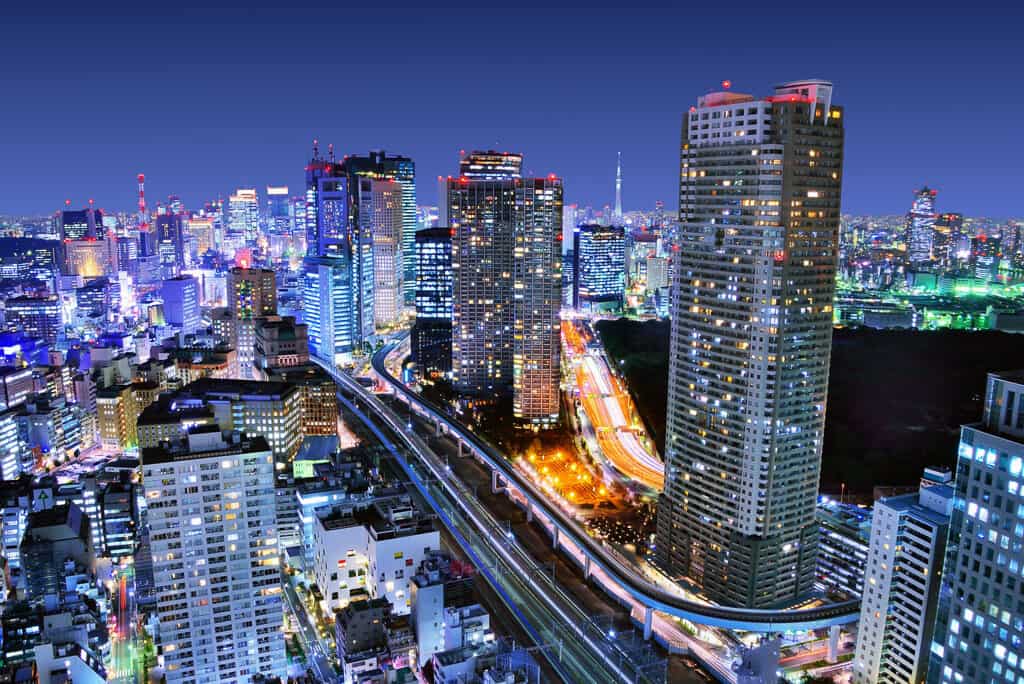 Tokyo is everything you would expect it to be. Busy, neon-lit, modern and fun. We have stayed a few times in Japan's capital and loved every minute of it. Like other major world cities, Tokyo has world-class museums, food and transport. There is also an alternative side to Tokyo which is unique to this megapolis. Don't forget to visit Tokyo bay too for a more sedate side to the city. Another surprising aspect of Tokyo is how helpful people are. If you have visited London, Paris or New York you know how hard it is to stop a busy local to ask for directions. In Tokyo, we have had people not only stop but actually take us to the metro station we were looking for! If you love photography, then Tokyo is a great place to get some great shots. Check out this brilliant post on the best places to photograph Tokyo. Next time we visit we will be following this guide!
Kyoto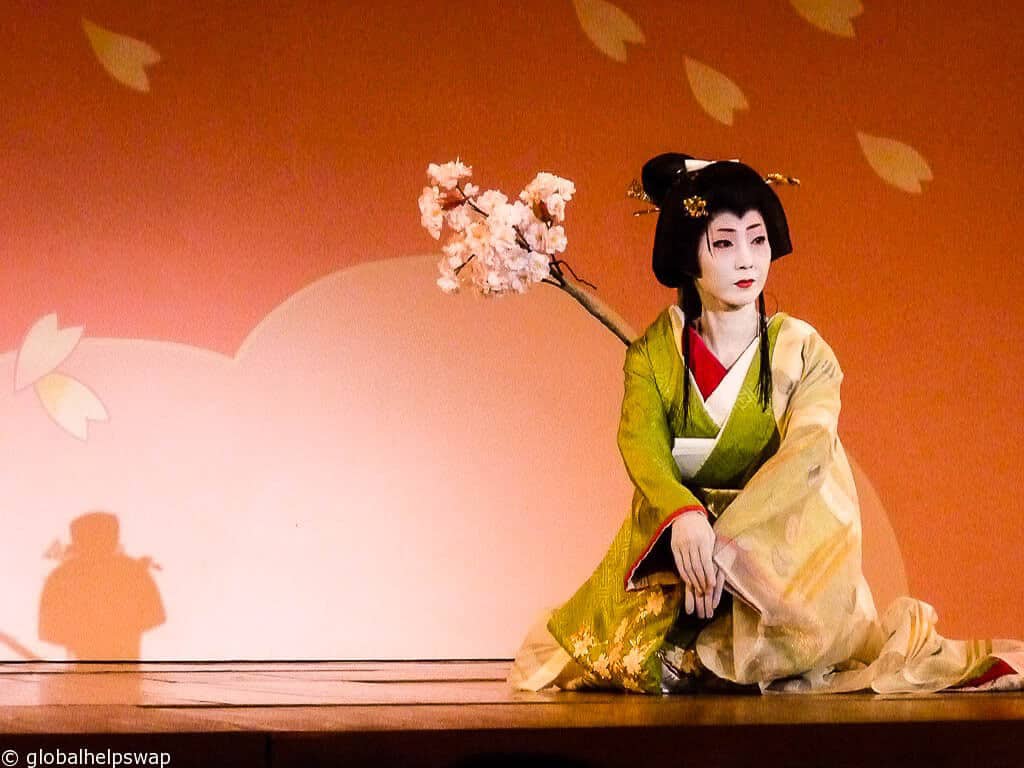 Kyoto is our favourite city in Japan. With countless temples and shrines, history really comes alive here but it still has all the modernity you would expect from a Japanese city. The food is incredible too (where isn't it in Japan) with amazing little restaurants hidden in narrow alleys. You will often walk past Geishas and Maikos (trainee Geishas) dressed in their traditional attire as you wander the city. Try to go and see a Geisha show and tea ceremony when visiting Kyoto, it is a truly unique experience. Just on the outskirts of Kyoto is Arashiyama Bamboo Grove a perfect place to unwind and reconnect with nature. Kyoto felt greener than Tokyo and is a lot more walkable. Keep some spare days in your Japanese itinerary as you will probably need them for here.
Wherever you go in Japan you will eat some amazing food. Here are 40 dishes you should try in Japan.
Hiroshima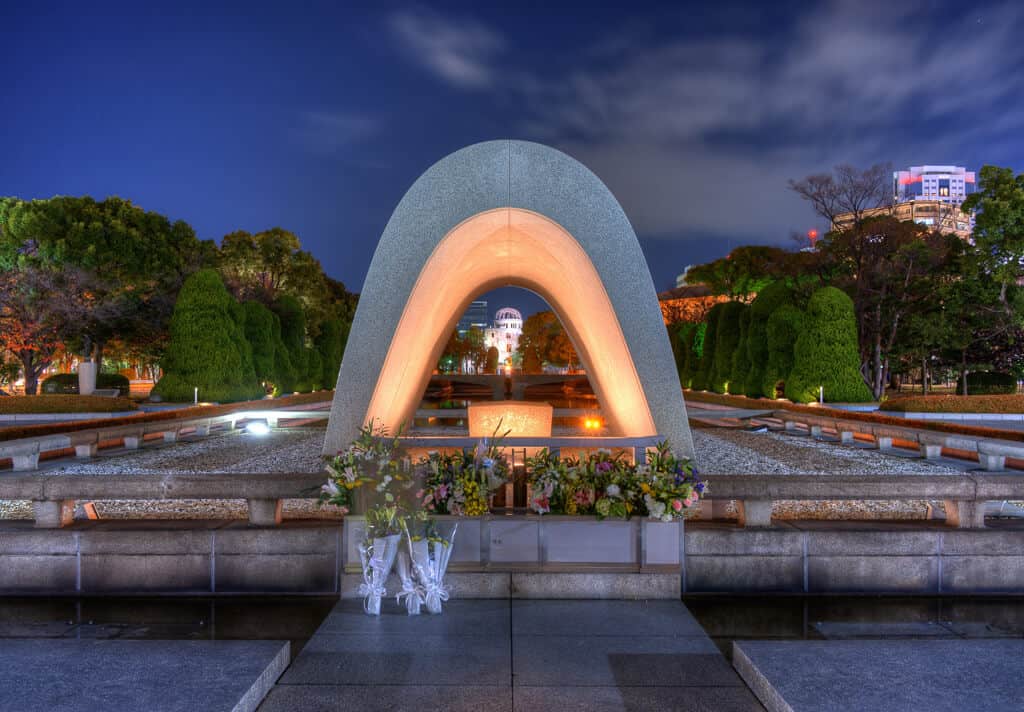 Hiroshima was the first city we visited in Japan after getting a boat over from South Korea. Like most people, all I knew about the city was what happened in World War 2. What we discovered during our 3 days there was it is what happened after the atomic bomb went off that truly defines this city. Hiroshima is a city that isn't afraid to ask the hard questions of Japan's imperial past and has dedicated its future on creating a peaceful future not only for the inhabitants of Hiroshima but for all of us around the globe. This city is a must see on a trip to Japan not only for its peace park but also for its proximity to Miyajima where you will see the world famous floating Tori Gate.
Nara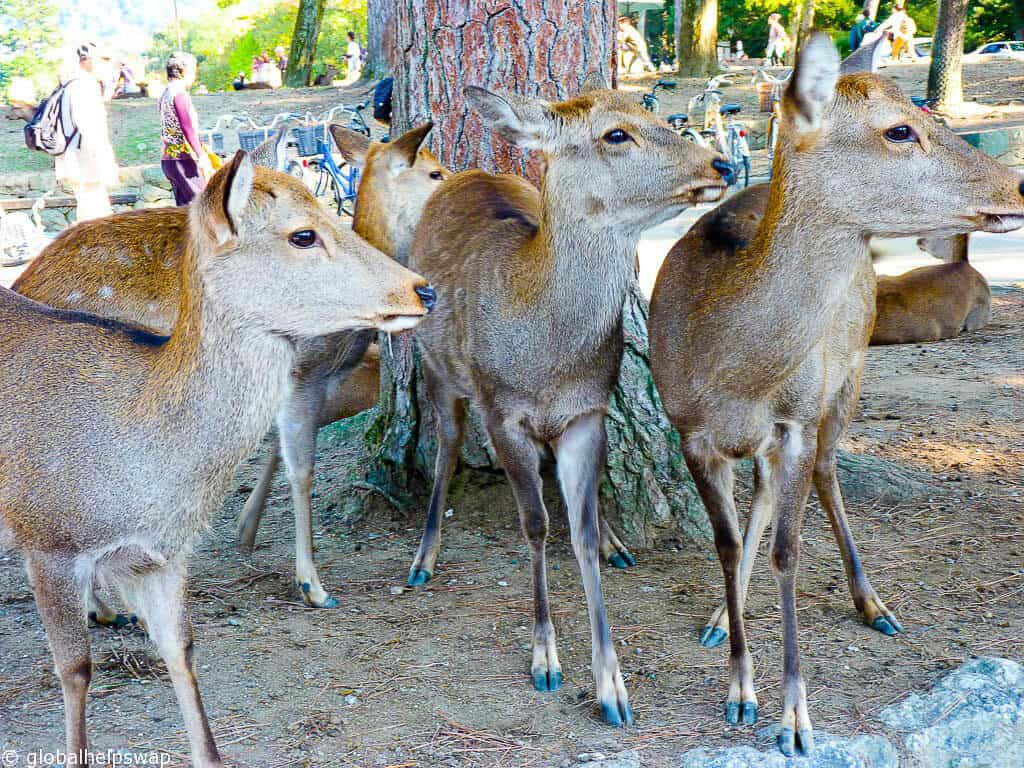 I will be honest with you, prior to arriving in Japan I had never heard of Nara but after visiting this city it soon became a firm favourite for both of us. In a way, it is like a mini Kyoto with a rich history and easy walking streets. There is a beautiful forest on the edge of the city that has temples and shrines and is a place for festivals during certain months. One unique thing about Nara is the wild deer that roam Nara Park and the nearby streets. The deer are very tame and near the park are street vendors selling treats for the deer. This former capital of Japan is a UNESCO World Heritage site because of its temples and architecture. I am so glad we visited it and I am sure you will enjoy it too.
Osaka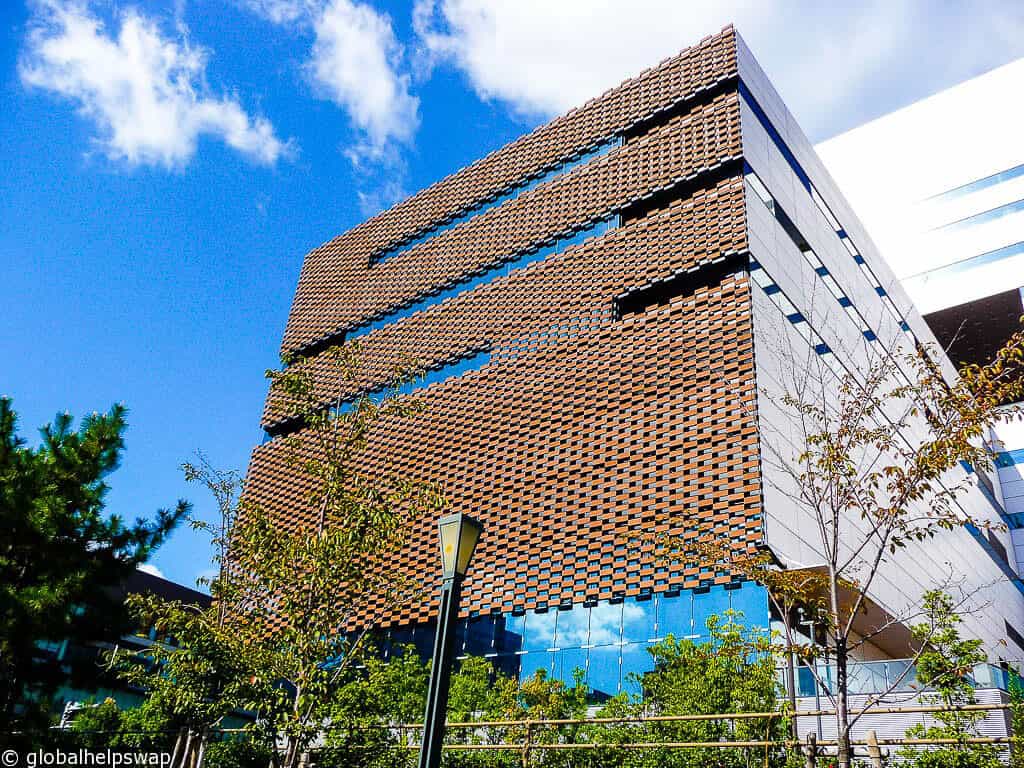 Osaka is the foodie capital of Japan which is a bold claim considering the quality of food around the Japanese islands. Osaka is Japans second largest city after Tokyo and has many things to keep you busy for a few days and I don't mean just eating your way around the city! The museums are particularly good so make sure you make time for them. There are also temples, a lovely park and even a beach to keep you occupied during your stay. If you have kids with you, Universal Studios and Legoland will keep them happy for a day or two.
Mount Fuji (Kawaguchi-Ko)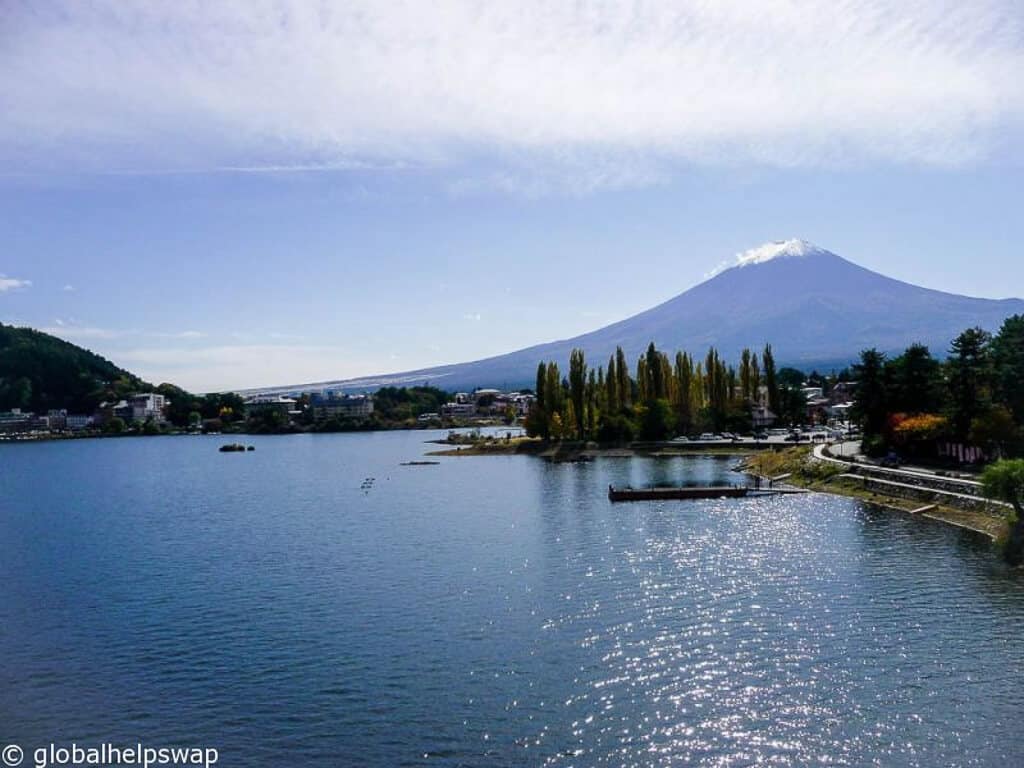 There is no more iconic image of Japan than that of Mount Fuji. Instead of visiting Mount Fuji on a day trip from Tokyo we decided to spend a couple of days in Kawaguchi-Ko. We couldn't climb Mount Fuji when we visited but Kawaguchi-Ko is a great place to base yourselves to explore the Fuji Five Lakes region. Wherever we walked around the town we could see Mount Fuji looming over us. Kawaguchi-Ko also has its own lake of the same name, it's lovely to walk around and it gives you great spots to take some cool photos of Mount Fuji. When we visited the town the autumn colours of Japan were out in abundance. Kawaguchi-ko was our first taste of a smaller Japanese town and we loved it. It has the traditional charms and ways of a smaller place but with that typical Japanese efficiency and service that you would expect in a larger city.
Stay In A Traditional Japanese Ryokan With An Onsen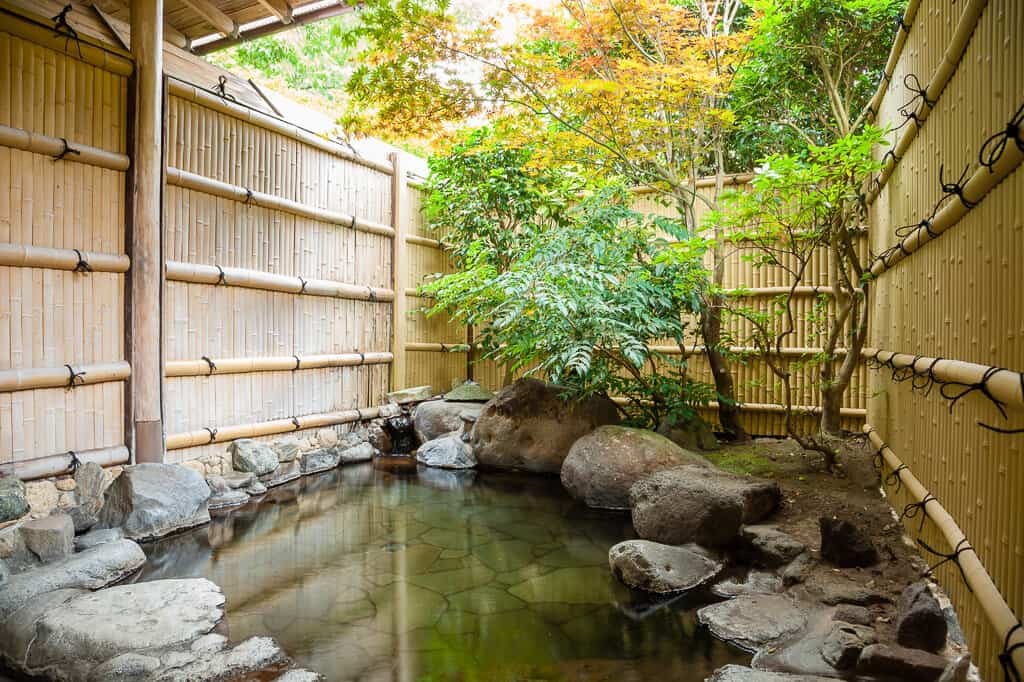 Out of all the places we recommend you visit in Japan the one thing you must not miss is to stay in a traditional Japanese Inn or Ryokan with a hot spring or onsen on site. Trust me, this truly unique experience will want you coming back for more. There are all kinds of Ryokan's around Japan but try to stay in a traditional one where you sleep on a futon in your room and they serve traditional Japanese cuisine. They will normally have indoor and outdoor single-sex hot springs, although some do have mixed bathing too. Be warned, a lot of Onsen's don't accept people with tattoos but some newer ones are starting to relax their attitude. Staying in a Ryokan with an Onsen will slow your heartbeat down, give you some much-needed chill-out time and reconnect you with nature, the perfect thing to do on a busy Japanese holiday wouldn't you say?
The Yaeyama Islands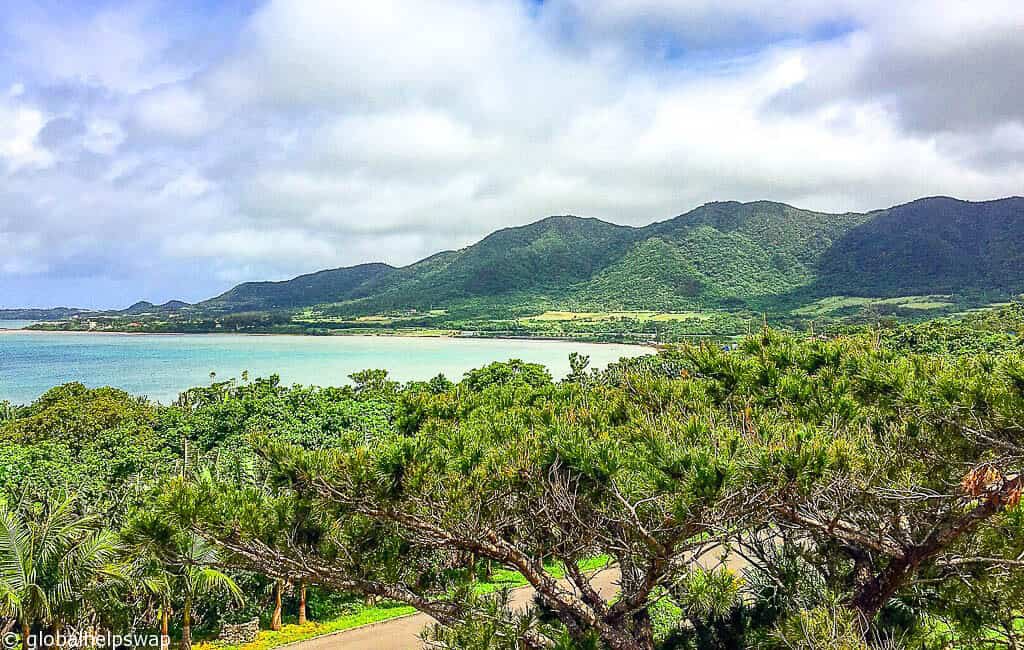 The Yaeyama Islands are Japans tropical secret. Situated in the far south of Japan they are closer to Taiwan than the Japanese mainland. These lush islands have a pleasant climate and crystal clear waters. We spent a week there a few years ago and was blown away at how beautiful they are. The diving and snorkelling are excellent, dolphins, turtles, rays and sometimes whale sharks are spotted on dives. In the interior, there are great treks and kayaking opportunities. We did a kayak and trek to reach a waterfall which we swam under to cool off. Bliss.  The Yaeyama Islands also have a unique culture and cuisine which is not surprising when you consider the location of the islands. However, the flight time is just 3hrs from Tokyo so if you are looking for some tropical island time during your stay in Japan, then we recommend the Yaeyama Islands.
Visit The Japanese Countryside

It is easy to overlook the Japanese Countryside when visiting Japan because Japans cities take all the limelight. It is a shame because if you want to discover the true heart of Japan then the Japanese countryside is the place to find it. Even though Japan is known as a place where technology and modernity are pushed forward Japan is actually quite a traditionalist country. When you visit the countryside you will see ancient traditions still in practice and people living generally in the same way their grandparents lived albeit with a few modern comforts. I got to see some of these traditions when I walked on the Nakasendo Trail an ancient walking route that goes through some of Japan's central mountains. This is the Japan of tatami mats and kimonos and where the nearest neon sign is hundreds of miles away.
Japan is a great place to visit no matter what type of traveller you are. I hope this list has helped you form some kind of idea what travelling around Japan is like. There are many more places in Japan that we haven't included mainly because we haven't visited them yet. Something we will have to rectify soon.
Heading to Japan? Check out our other Japan posts before you go!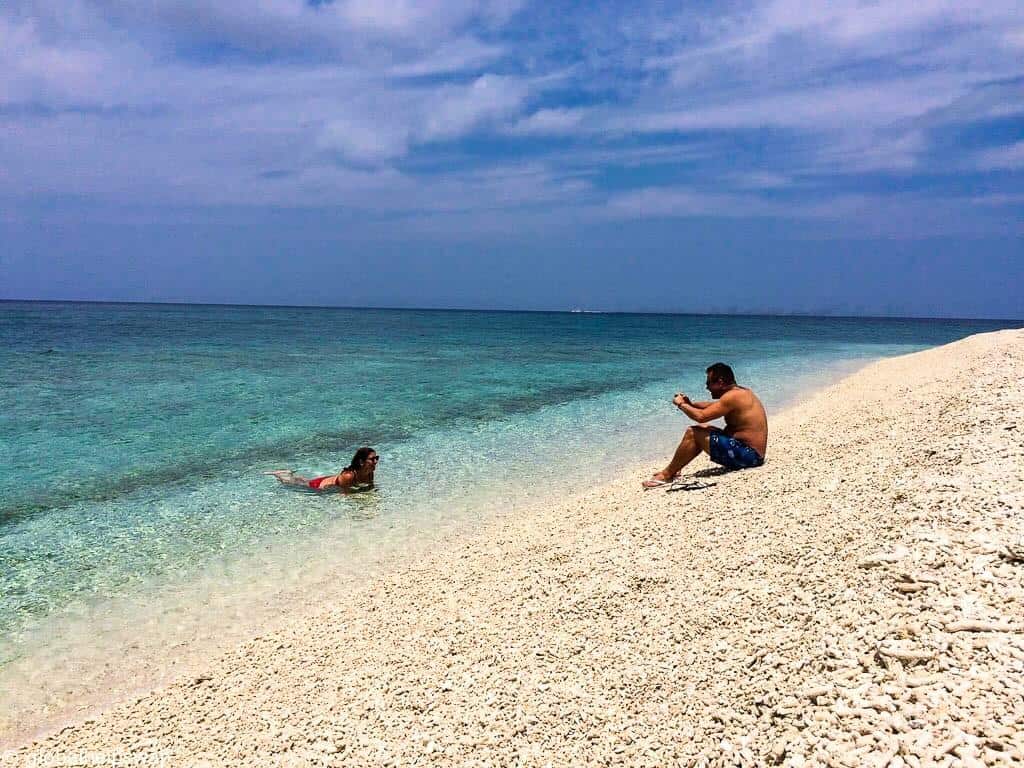 5 Alternative Things To Do In Tokyo – Are you looking for a more authentic experience in Tokyo. Click here to find our tips on alternative things to do in Tokyo.
From Tokyo to Kawaguchiko – An amazing Trip to Mount Fuji – Click here to find everything you need to plan an amazing trip from Tokyo to Kawaguchiko to visit Mount Fuji. How to get there, what to eat, do and see.
Finding Peace In Hiroshima – Our first port of call in Japan was in Hiroshima. Read about how we and the city itself found peace in Hiroshima after utter devastation.
Things To Do In Kyoto – Are you thinking of visiting Kyoto? Read our Things to do in Kyoto blog before heading there to make the most of your visit.
Where To Stay In Kyoto – Choosing where to stay in Kyoto can be tricky as there are so many great places to choose from. Read our post to help you decide.
Sleeping In A Manga Cafe In Tokyo – A video blog of us sleeping in a manga cafe in Tokyo. Why? Because it felt so Japanese. Did we sleep well? Watch the video to decide if it looks comfortable.
What To Do In Osaka – Are you heading to Japan? Read our post on What to do in Osaka before heading to this foodie city. From museums to river walks we list our top highlights.
How We Gatecrashed A Japanese Pop Stars Wedding In Tokyo – This is the tale on how we gatecrashed a Japanese pop stars wedding in Tokyo. We honestly did it by mistake but it took us a few hours to realize what we did.
Things To Do In Nara – Read our local's guide of top things to do in Nara. From temples to the deer park and amazing food we share the best tips to make the most of your trip to Nara.
The Best Ryokans and Hotels in Nara – Are you looking for accommodation in Nara, Japan? Then read our post on The Best Ryokans and Hotels in Nara Japan before booking. Stay in a traditional style Japanese Inn for amazing food and incredible hospitality.
A Guide To The Yaeyama Islands – Discover Japan's secret tropical location The Yaeyama Islands, Okinawa. They are a perfect add on to your Japanese adventure.
5 reasons to visit Taketomi Island – If you are heading to the land of the rising sun on your next trip then here are 5 reasons to visit Taketomi Island, Japan when you go.
Things To Do On Ishigaki Island Japan – If you are heading to the Yaeyama Islands in Japan, then read our blog post on what to do on Ishigaki Island, Okinawa.
Okonomiyaki Recipe (Japanese Pancakes) – This week on global recipe swap we have an Okonomiyaki Recipe (Japanese Pancakes) a favourite dish of ours when we were travelling in Japan.
Things to do on Iriomote Island – Are you heading to the Yaeyama Islands? Then read what are our Top things to do on Iriomote Island, Japan. Enjoy Japan's tropical paradise.
Walking On The Nakasendo Trail – Discovering the Nakasendo Trail (Following Ancient Footsteps In Japan). Read about an ancient walking route in Japan & see traditional ways of Japanese Life.
Gujo Hachiman Castle – If you visiting Gifu Prefecture in Japan then we highly recommend you visit Gujo Hachiman Castle which is also known The Castle In The Sky. Read our post to find out how to get there and what's it like.
#LoveYourTravels