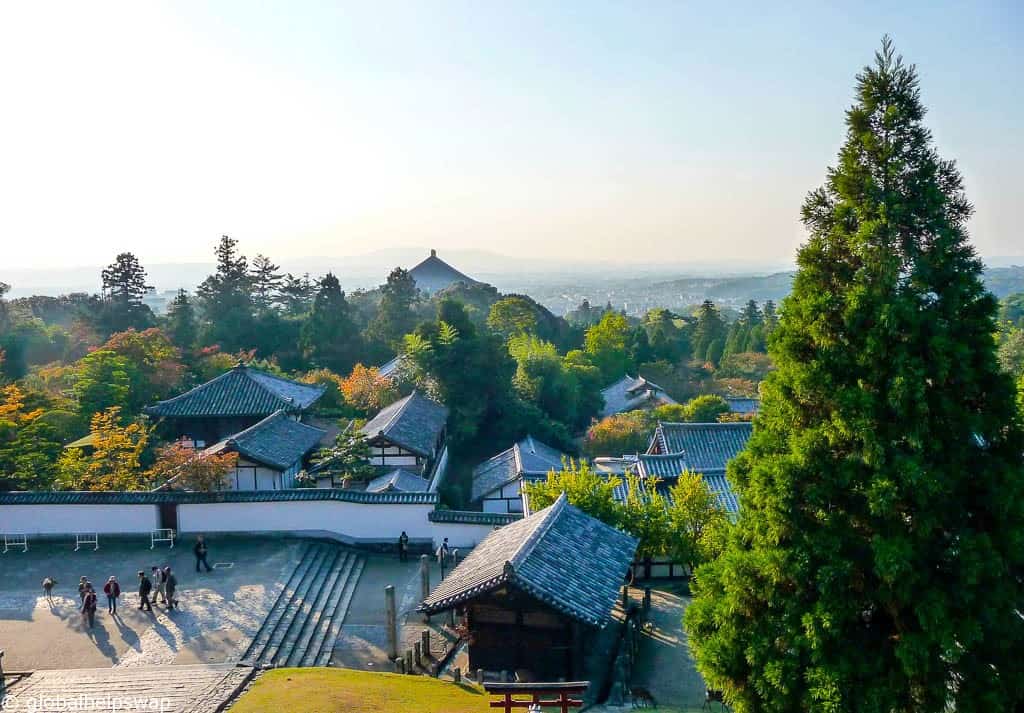 I must admit, I had never heard of Nara before arriving in Japan. We obviously knew about places like Tokyo , Kyoto and Mount Fuji but not Nara. Sometimes just turning up in a place without having any knowledge about it really helps with expectations as you have no preconceptions. Nara turned out to be an amazing city. We only had one day there but we couchsurfed with a local so we had an insider's view on what not to miss. Read on for our local's guide if the top things to do in Nara.

Things to do in Nara, Japan:
Nara Park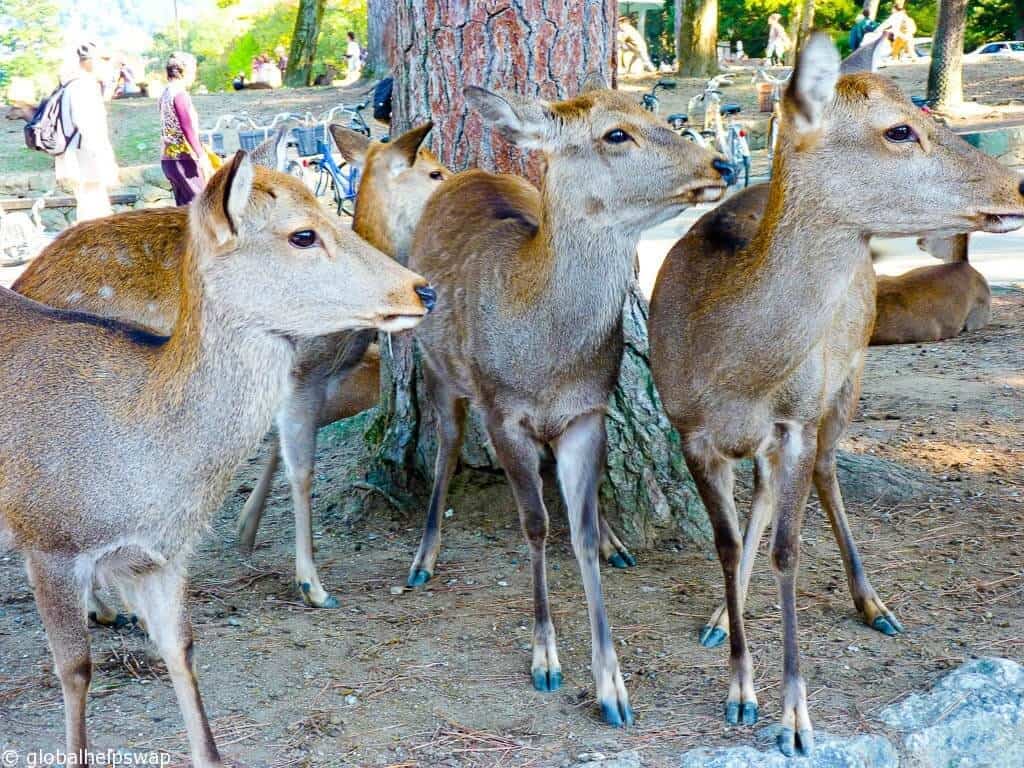 Nara Park was a revelation. Our couchsurfing host insisted we go to the park first and to keep an eye out for the "locals". We arrived feeling confused at her advice thinking why would she send us to a park that has dangerous inhabitants in it? It turns out she meant the thousands of free roaming deer that inhabit the park.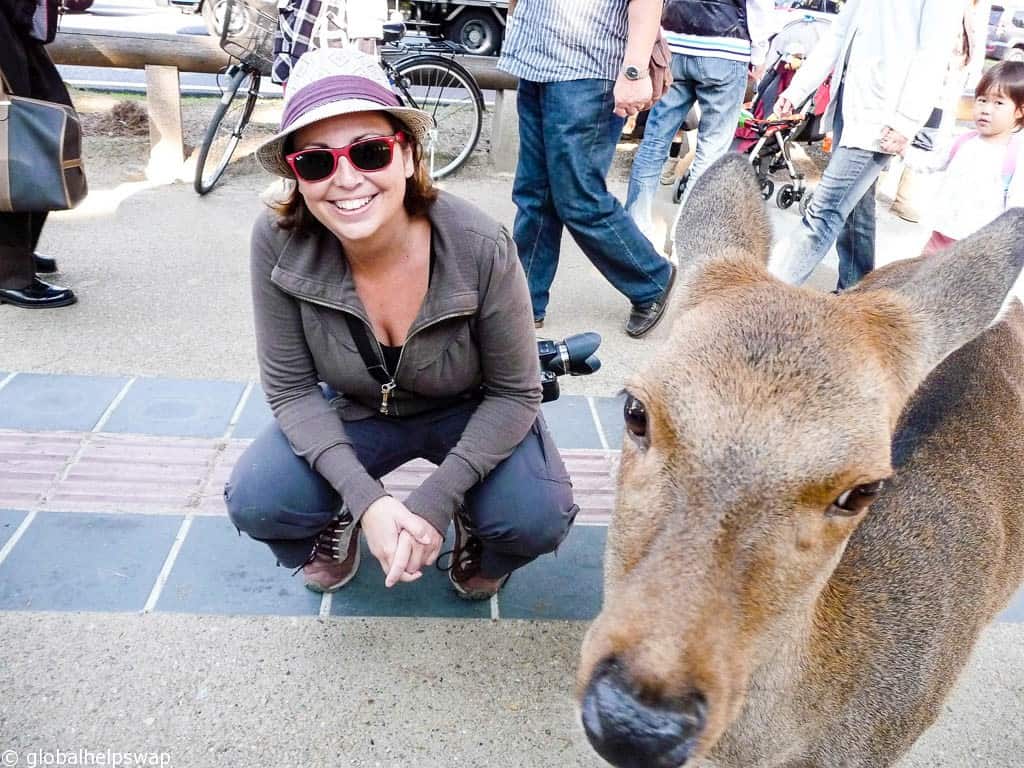 As you can see the deer are extremely tame. The Japanese believe that the deer are messengers of the gods and are a symbol of the city. It was quite surreal having such tame wildlife in a city centre park.
The park was created in 1880 and is the location for many of Nara's tourist attractions. We spent most of our day just roaming the park enjoying the sights.
How to get there: Nara Park is a five-minute walk from Kintetsu Nara Station or a about a 20 minute walk from JR Nara Station.
Todai-ji Temple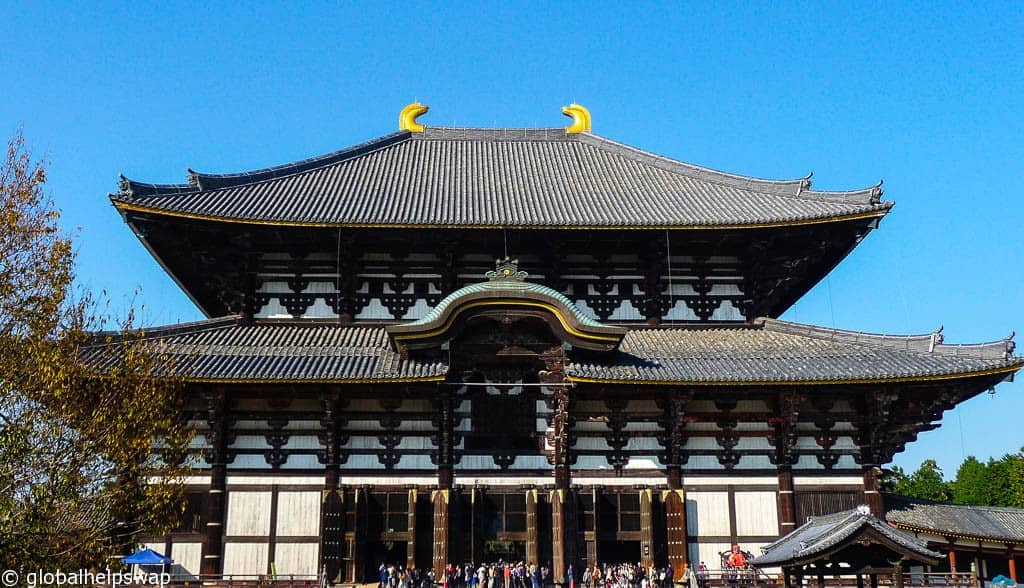 Todai-ji temple is one of Japan's most famous temples and a must see if you are in Nara. Constructed in 752 as the head of all the buddhist temples in Japan, the temple became so influential that the authorities decided to move the capital from Nara to Nagaoka.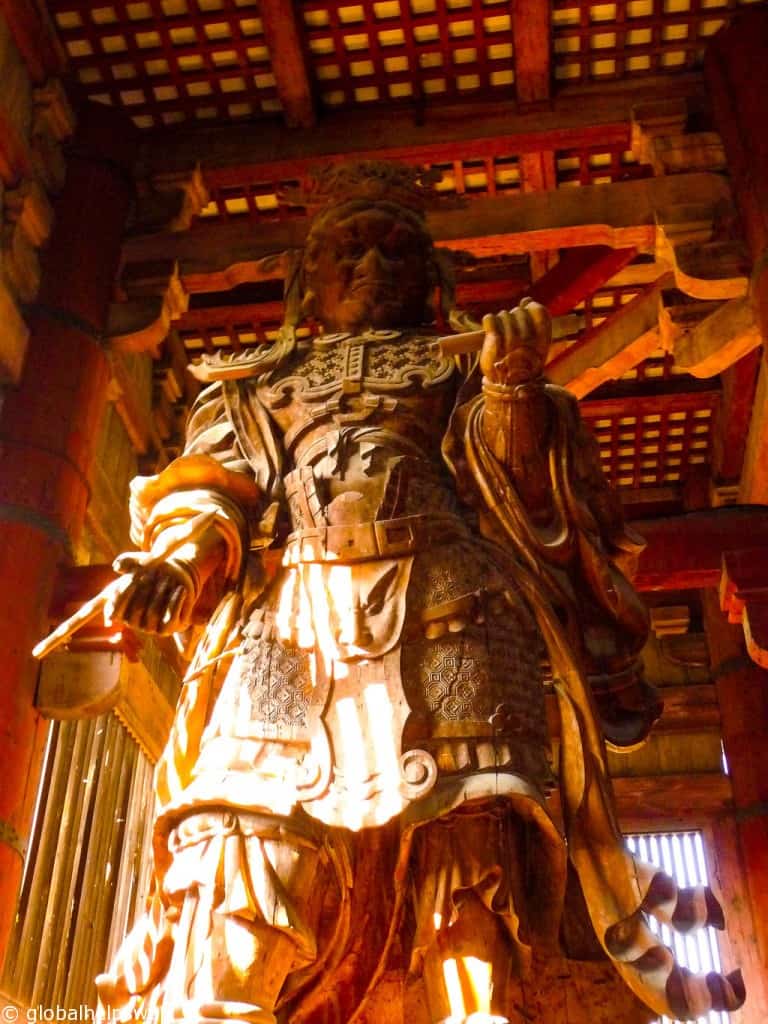 We have seen many temples on our travels and Todai-ji is one of the most impressive we have visited. The Daibutsuden Hall (Big Buddha Hall) within the temple grounds is the world's largest wooden building housing one of Japan's largest bronze statues of Buddha.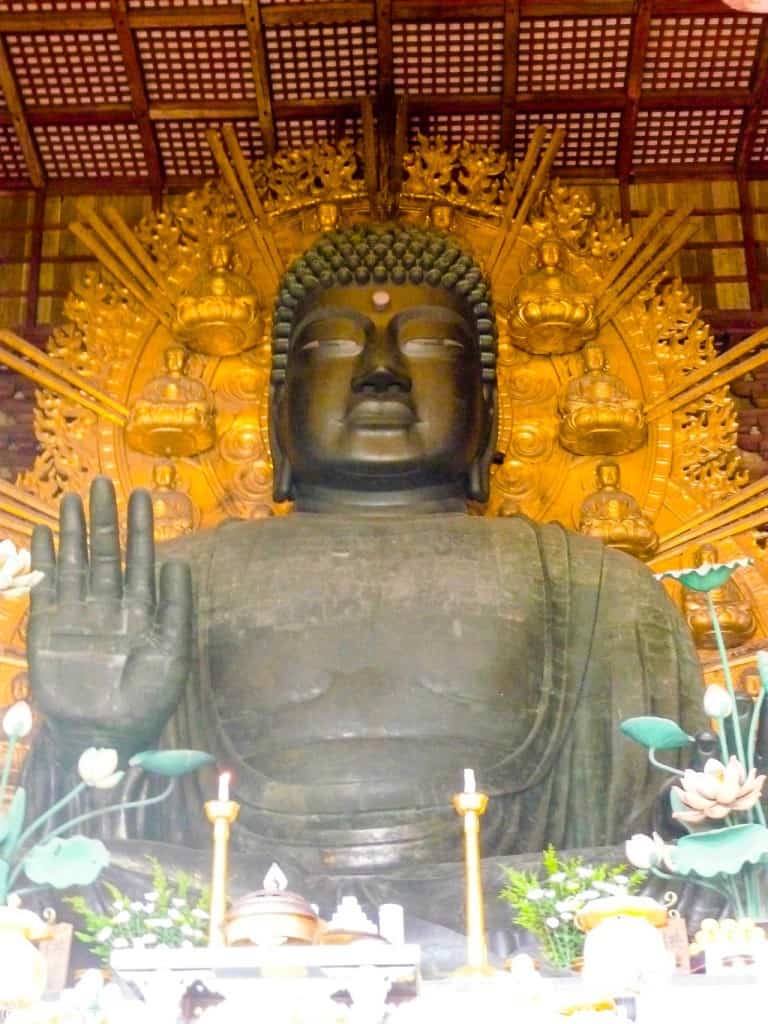 Once you are inside the Daibutsuden Hall make sure you go around the back and check out the pillar with the hole in the middle. It is said that if you can squeeze through this hole you will reach enlightenment. I wished I knew before having my 3rd Asahi beer!
How to get there: Todaiji is located in the northern part of Nara Park. It is about a 30 minute walk from Kintetsu Nara Station, or about a 45 minute walk from JR Nara Station.
Opening Hours: 7:30am-5:30pm (Apr-Oct), 8:00am-4:30pm (Nov-Mar)
Admission: Y500
Horyuji Temple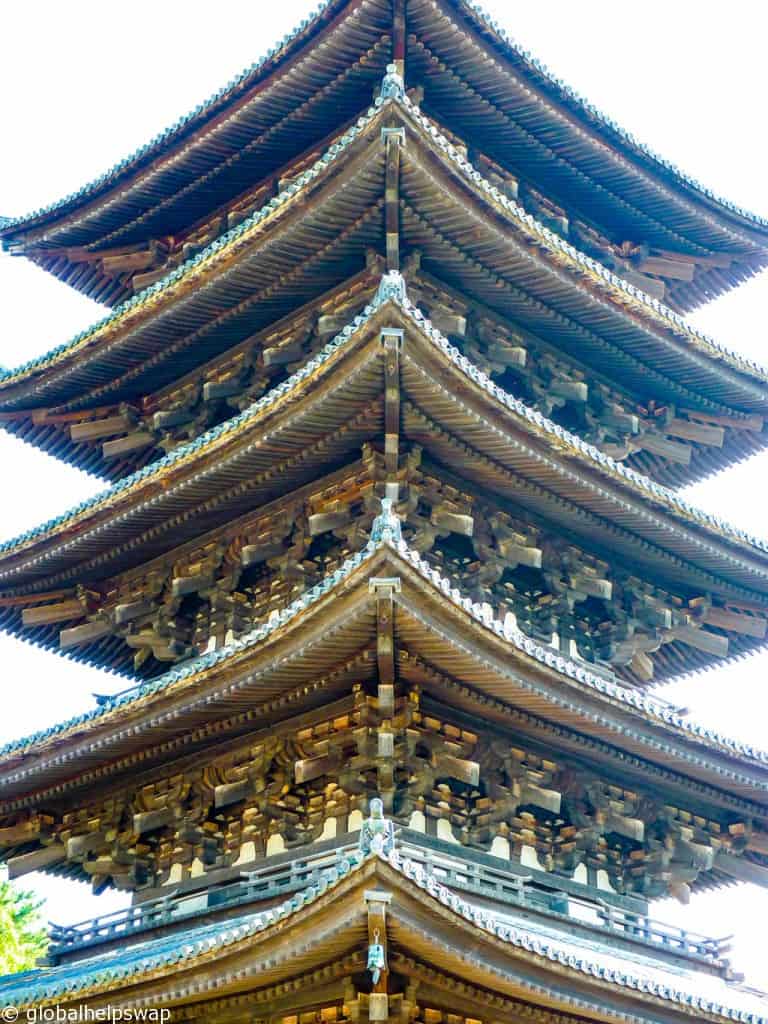 Yet another claim to fame in Nara. Horyuji Temple is a UNESCO World Heritage site that has the world's oldest wooden buildings. It was founded in 607 by Prince Shotoku who is credited with early promotion of Buddhism in Japan. I love Japanese design. Even buildings from 607 have a uniform aesthetic to them that I really appreciate.
How to get there: From JR Nara Station, take the frequently departing Yamatoji Line to Horyuji Station (12 minutes, 220 yen). From there it is a 20 minute walk or short bus ride by bus number 72 to the temple (190 yen one way, departures every 20 minutes). Get off at the Horyujimon-mae bus stop.
Opening Hours: 8:00 to 17:00 (until 16:30 from early November to late February)
Admission: Y1500
Mount Wakakusayama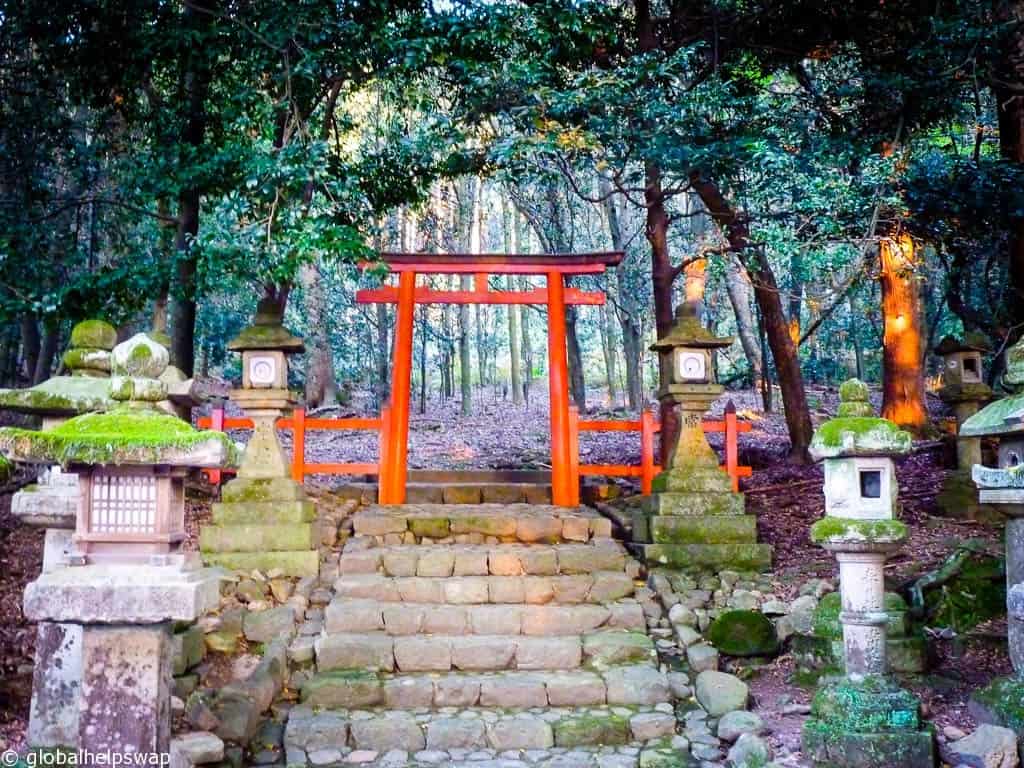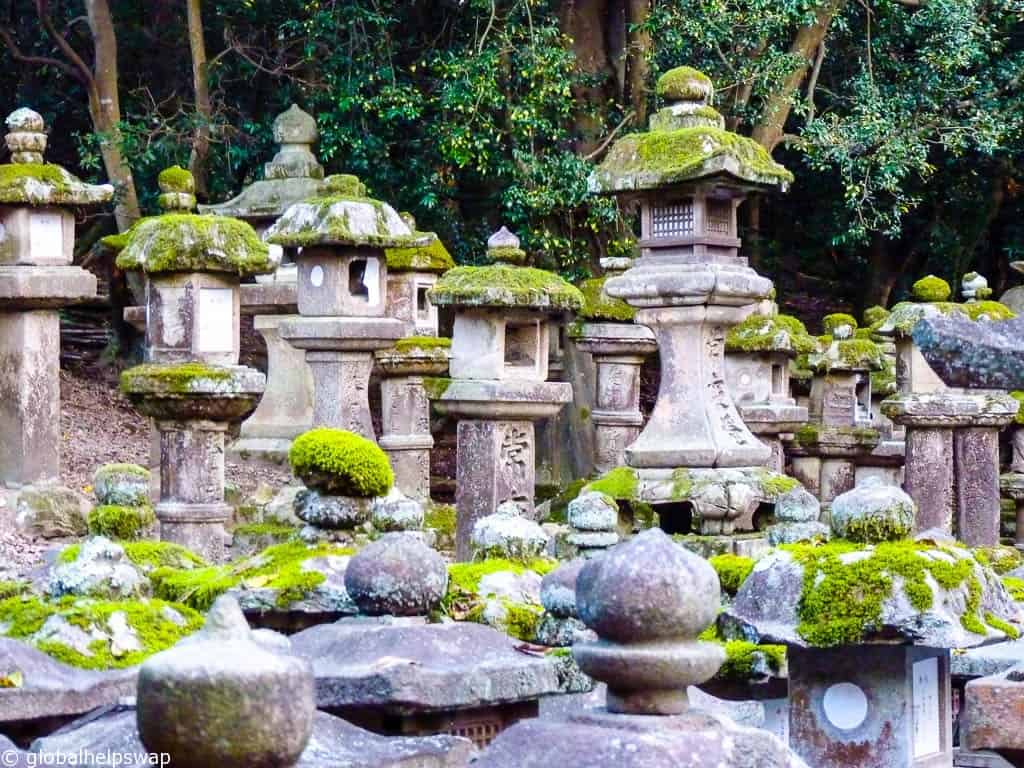 Mount Wakakusayama is the grass-covered mountain that sits just behind Nara Park. We were lucky to be visiting Nara during Autumn as the mountain is only open to visitors during Autumn and Spring to help protect the native grasses that grow on the mountain.
The mountain is around 350 meters in height and will give you some spectacular views of Nara (check out the first image in the post) . In early April the grassy slope on the mountain blooms in full with the beautiful cherry trees that line the beginning of the mountain.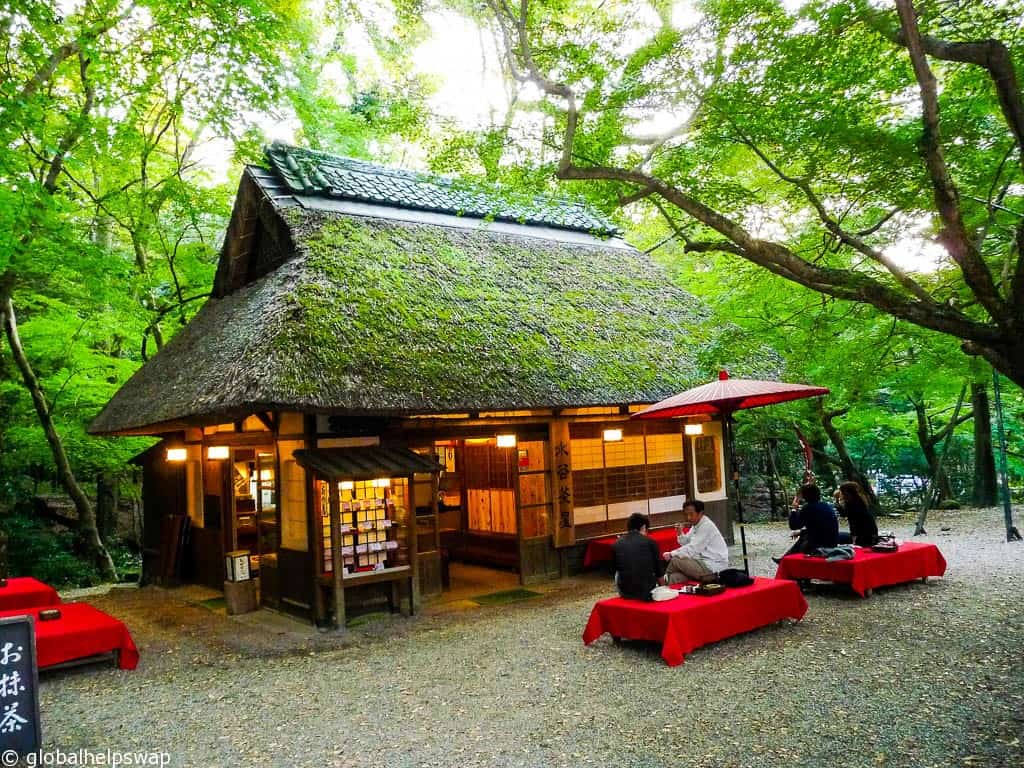 On the fourth Saturday in January the dead mountain grasses are set alight in an annual festival known as Yamayaki. The origins of the festival is not known. One theory claims that it resulted from a boundary dispute, while another claims the fires were used to drive away wild boars. The burning of the mountain is preceded by a short fireworks display.
How to get there: The base of Wakakusayama mountain is located about a 10-15 minute walk from Todaiji Temple.
Opening Hours: 9:00 to 17:00. The mountain is closed from late June to mid September,  and late November to late March.
Admission: Y150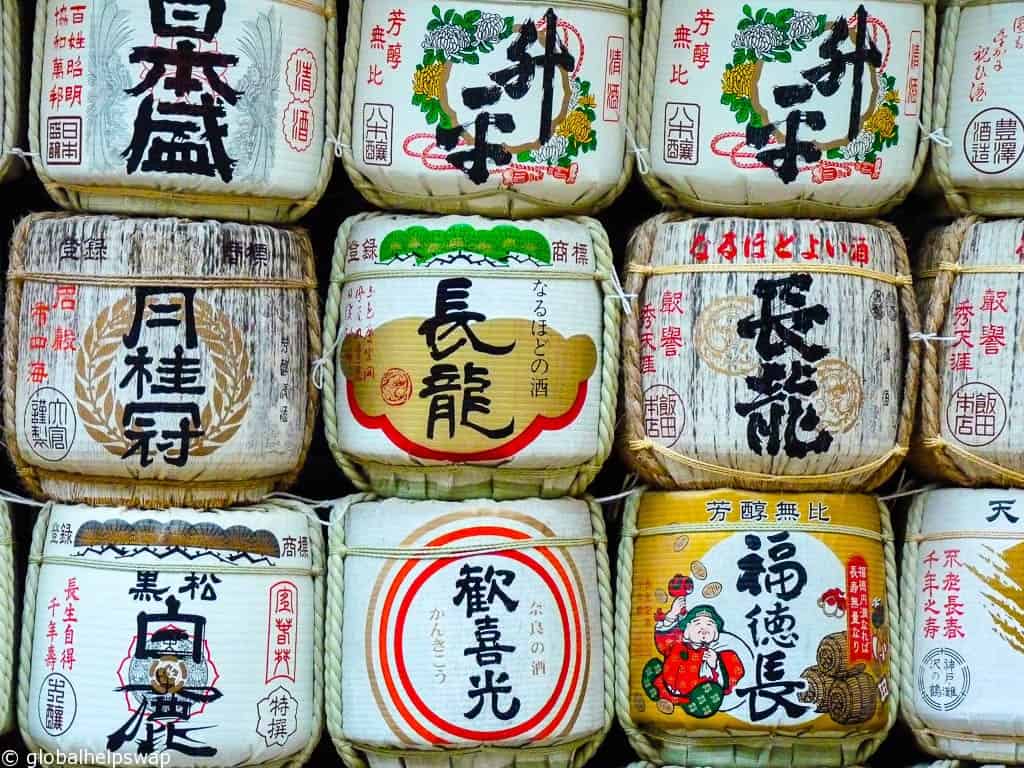 Even though we only had one day in Nara, the city left us with a positive impression. Like most Japanese cities, Nara is full of wonderful restaurants, hip izakaya and friendly locals. If you are in this area of Japan we highly recommend a day visit.
Hotels in Nara
If you are planning on staying in Nara then we highly recommend these 3 hotels:
Budget: Guest House Route 53 is rated very highly. It is in a great location and the service is top notch. The guesthouse is also very very clean.
Midrange: The Naramachi Hostel has an exceptional rating on Booking.com. As one reviewer stated: Amazing experience. Beautiful old house/building but renovated with style. The facilities were fantastic. Staff have also been super attentive. This is a must to experience the real Japanese feeling!
Highend: If you really want to experience Japanese hospitality then the hotel Kotono Yado Musashino is the one for you. This is a real Ryokan right next to the deer park. There is a guest onsen for you to enjoy after a long walk around the town. Enjoy!
Other Images: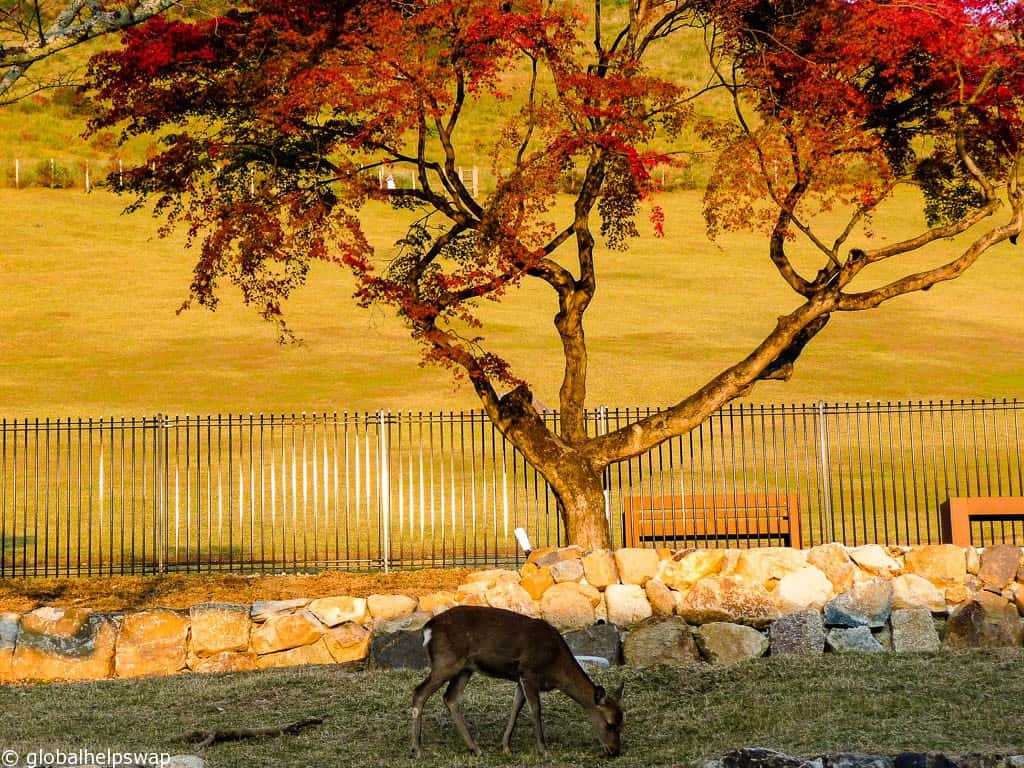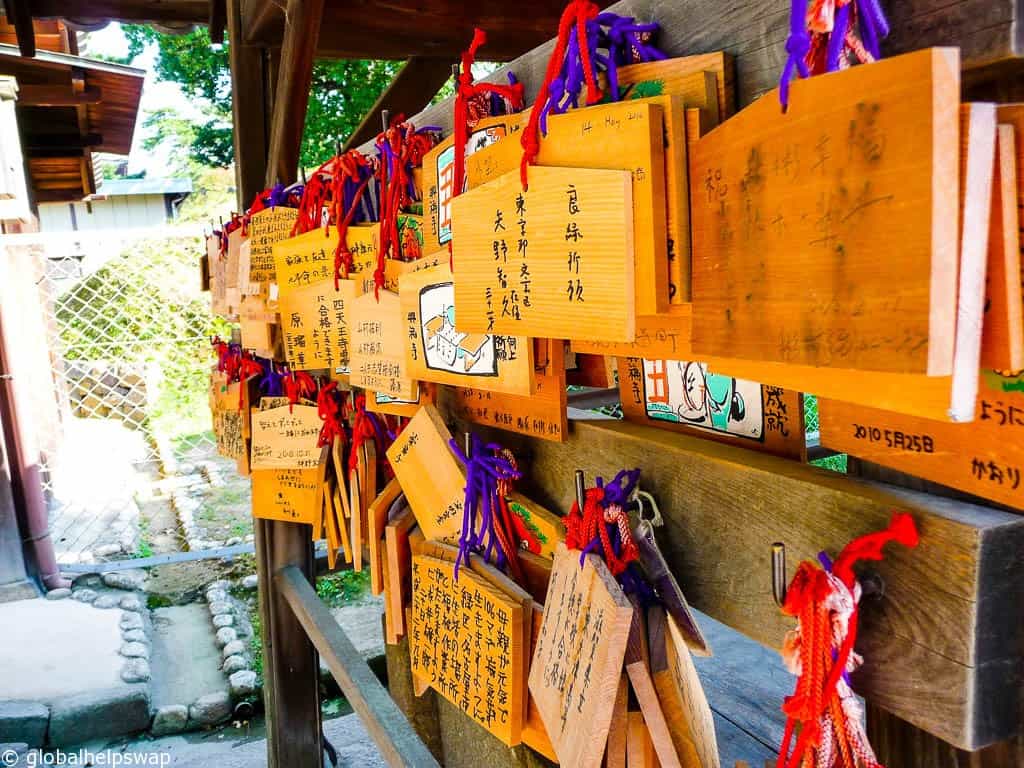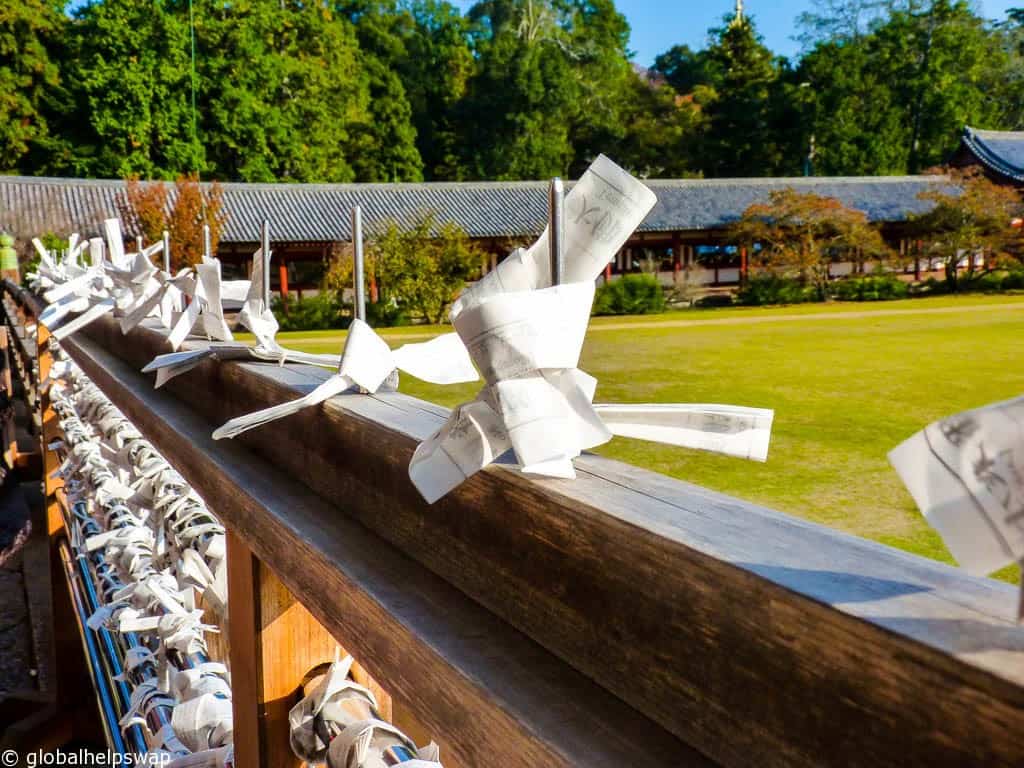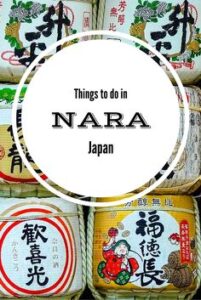 Heading to Japan? Check out our other Japan posts before you go!
Japan Trip Planner – Amazing Places To Visit In Japan | Japan Trip Planner. Check out our post on our favourite places to visit in Japan. Discover islands, cities, and villages.
From Tokyo to Kawaguchiko – An amazing Trip to Mount Fuji – Click here to find everything you need to plan an amazing trip from Tokyo to Kawaguchiko to visit Mount Fuji. How to get there, what to eat, do and see.
Finding Peace In Hiroshima – Our first port of call in Japan was in Hiroshima. Read about how we and the city itself found peace in Hiroshima after utter devastation.
Things To Do In Kyoto – Are you thinking of visiting Kyoto? Read our Things to do in Kyoto blog before heading there to make the most of your visit.
Where To Stay In Kyoto – Choosing where to stay in Kyoto can be tricky as there are so many great places to choose from. Read our post to help you decide.
Sleeping In A Manga Cafe In Tokyo – A video blog of us sleeping in a manga cafe in Tokyo. Why? Because it felt so Japanese. Did we sleep well? Watch the video to decide if it looks comfortable. 
What To Do In Osaka – Are you heading to Japan? Read our post on What to do in Osaka before heading to this foodie city. From museums to river walks we list our top highlights.
How We Gatecrashed A Japanese Pop Stars Wedding In Tokyo – This is the tale on how we gatecrashed a Japanese pop stars wedding in Tokyo. We honestly did it by mistake but it took us a few hours to realize what we did.
The Best Ryokans and Hotels in Nara – Are you looking for accommodation in Nara, Japan? Then read our post on The Best Ryokans and Hotels in Nara Japan before booking. Stay in a traditional style Japanese Inn for amazing food and incredible hospitality.
A Guide To The Yaeyama Islands – Discover Japan's secret tropical location The Yaeyama Islands, Okinawa. They are a perfect add on to your Japanese adventure.
5 reasons to visit Taketomi Island – If you are heading to the land of the rising sun on your next trip then here are 5 reasons to visit Taketomi Island, Japan when you go.
Things To Do On Ishigaki Island Japan – If you are heading to the Yaeyama Islands in Japan, then read our blog post on what to do on Ishigaki Island, Okinawa.
Okonomiyaki Recipe (Japanese Pancakes) – This week on global recipe swap we have an Okonomiyaki Recipe (Japanese Pancakes) a favourite dish of ours when we were travelling in Japan.
Things to do on Iriomote Island – Are you heading to the Yaeyama Islands? Then read what are our Top things to do on Iriomote Island, Japan. Enjoy Japan's tropical paradise.
Walking On The Nakasendo Trail – Discovering the Nakasendo Trail (Following Ancient Footsteps In Japan). Read about an ancient walking route in Japan & see traditional ways of Japanese Life. 
Gujo Hachiman Castle – If you visiting Gifu Prefecture in Japan then we highly recommend you visit Gujo Hachiman Castle which is also known The Castle In The Sky. Read our post to find out how to get there and what's it like.
#LoveYourTravels