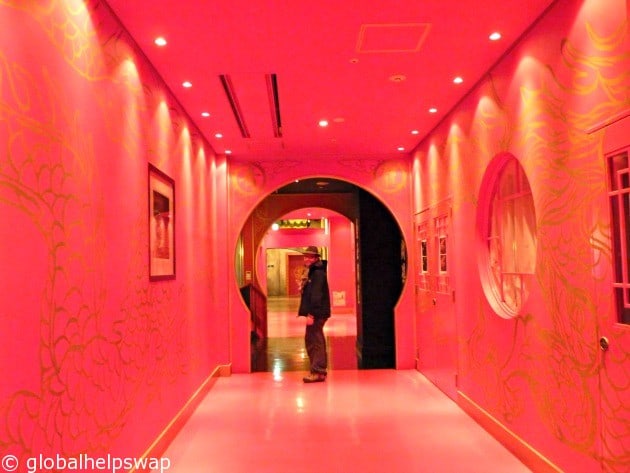 Two Asahi please we asked the barman. No problem he said in perfect English. As we waited for our beers we looked around the bar and was impressed at how the clientele really took the night's wedding theme to heart. We knew the Japanese liked dressing up but this was another level entirely. There were men in top hat and tails, women in beautiful dresses and someone even came in a wedding dress!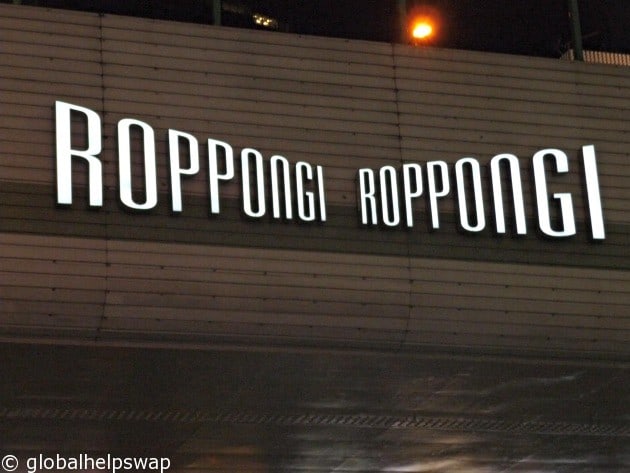 It was our first night in Tokyo and we decided to spend the night in the Roppongi district. After eating the best ramen ever we headed to this über cool bar called Super Deluxe that is known to host random theme nights. The vibe in the surrounding streets was infectious. It was a Friday night and like in most cities, people were out getting drunk. Unlike most cities, there was no hint of violence or menace in the air. The streets were so clean too. Tokyo was impressing us within hours.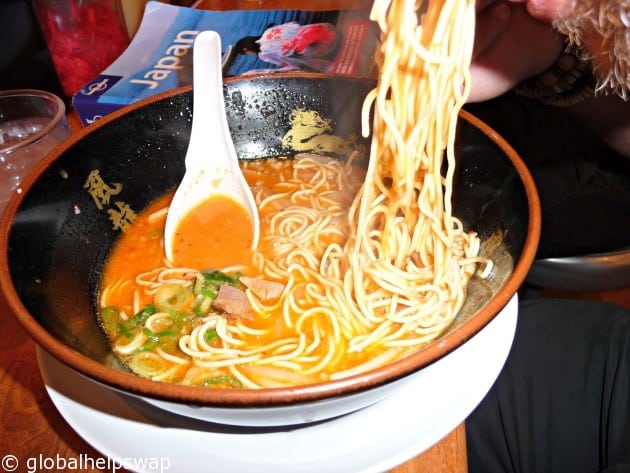 We eventually found the bar after a few attempts. Lonely Planet's maps are notorious for putting things in the wrong place. There was a sign on the door of Super Deluxe saying " Wedding Party". Excellent we thought, that's tonight's theme. So here we are at the bar with our beers. I noticed that apart from one guy, we were the only foreigners in the place. He clearly lived in Japan by his level of Japanese. Normally I would be thrilled to be the only foreigner in the place but it puzzled me because Roppongi was full of foreigners wandering around. Why have they not come into this über cool bar? Is this a Japanese only place? Maybe this belongs to the Yakuza!
My mad thoughts were soon put to a halt by the band playing on stage. Even though they were singing in Japanese, they were brilliant. The music they were playing is what I would call Japanese Indie.  You could tell that they had been together for a while as their playing was very tight. Most of the bar was up dancing away. I couldn't help but notice that the singer was always looking and singing to the lady in the wedding dress. There was a crowd of people around her making her the centre of attention. Just like a real wedding I thought.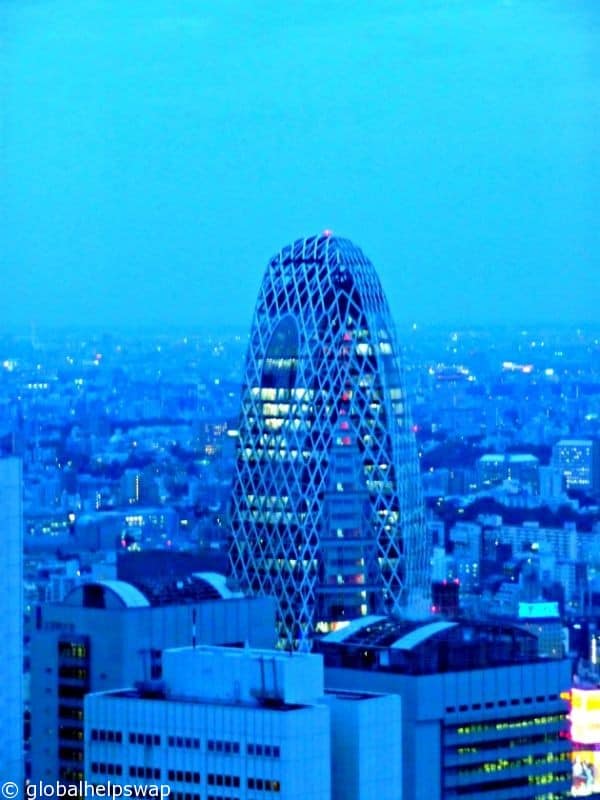 By this point we were on our 3rd round of beers. I was getting to know the barman better and asked about the band. He shouted that they are big in Japan and quite famous. Wow, I thought. How lucky and cool is that. We get to see a famous band on our first night in Tokyo. (To my eternal shame, I lost the name of the band.) After a few more songs, the band stopped and said something in Japanese. The entire bar went quiet. Karen and I were looking around in confusion. What's all this about we wondered? Then they brought out the wedding cake…………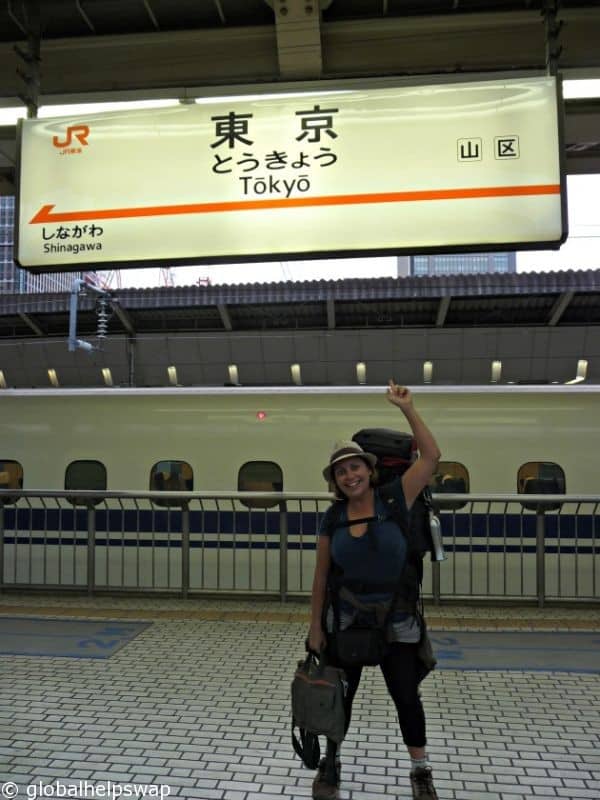 It finally dawned on us that we were at a REAL wedding party. I quickly turned around to my new barman friend to confirm. Yes, he says, the singer of the band married the woman in the wedding dress today. He must have thought we were mad asking such an obvious question. If it was a private party why did he not tell us I asked? In typically polite Japanese fashion he felt it would have been rude to mention it. In the end we got introduced to the happy couple and apologised profusely for gate crashing their wedding. They both thought it was hilarious. If you ever visit Super Deluxe please make sure you know what night it is!
Thus concludes our tale on how we gatecrashed a Japanese pop stars wedding in Tokyo. Have you ever gatecrashed a gathering when travelling? We would love to hear your tales in the comments below.
Heading to Japan? Check out our other Japan posts before you go!
Japan Trip Planner – Amazing Places To Visit In Japan | Japan Trip Planner. Check out our post on our favourite places to visit in Japan. Discover islands, cities, and villages.
From Tokyo to Kawaguchiko – An amazing Trip to Mount Fuji – Click here to find everything you need to plan an amazing trip from Tokyo to Kawaguchiko to visit Mount Fuji. How to get there, what to eat, do and see.
Finding Peace In Hiroshima – Our first port of call in Japan was in Hiroshima. Read about how we and the city itself found peace in Hiroshima after utter devastation.
Things To Do In Kyoto – Are you thinking of visiting Kyoto? Read our Things to do in Kyoto blog before heading there to make the most of your visit.
Where To Stay In Kyoto – Choosing where to stay in Kyoto can be tricky as there are so many great places to choose from. Read our post to help you decide.
Sleeping In A Manga Cafe In Tokyo – A video blog of us sleeping in a manga cafe in Tokyo. Why? Because it felt so Japanese. Did we sleep well? Watch the video to decide if it looks comfortable. 
What To Do In Osaka – Are you heading to Japan? Read our post on What to do in Osaka before heading to this foodie city. From museums to river walks we list our top highlights.
Things To Do In Nara – Read our local's guide of top things to do in Nara. From temples to the deer park and amazing food we share the best tips to make the most of your trip to Nara.
The Best Ryokans and Hotels in Nara – Are you looking for accommodation in Nara, Japan? Then read our post on The Best Ryokans and Hotels in Nara Japan before booking. Stay in a traditional style Japanese Inn for amazing food and incredible hospitality.
A Guide To The Yaeyama Islands – Discover Japan's secret tropical location The Yaeyama Islands, Okinawa. They are a perfect add on to your Japanese adventure.
5 reasons to visit Taketomi Island – If you are heading to the land of the rising sun on your next trip then here are 5 reasons to visit Taketomi Island, Japan when you go.
Things To Do On Ishigaki Island Japan – If you are heading to the Yaeyama Islands in Japan, then read our blog post on what to do on Ishigaki Island, Okinawa.
Okonomiyaki Recipe (Japanese Pancakes) – This week on global recipe swap we have an Okonomiyaki Recipe (Japanese Pancakes) a favourite dish of ours when we were travelling in Japan.
Things to do on Iriomote Island – Are you heading to the Yaeyama Islands? Then read what are our Top things to do on Iriomote Island, Japan. Enjoy Japan's tropical paradise.
Walking On The Nakasendo Trail – Discovering the Nakasendo Trail (Following Ancient Footsteps In Japan). Read about an ancient walking route in Japan & see traditional ways of Japanese Life. 
Gujo Hachiman Castle – If you visiting Gifu Prefecture in Japan then we highly recommend you visit Gujo Hachiman Castle which is also known The Castle In The Sky. Read our post to find out how to get there and what's it like.
#LoveYourTravels