Seoul Travel: 6 fun things to do in Seoul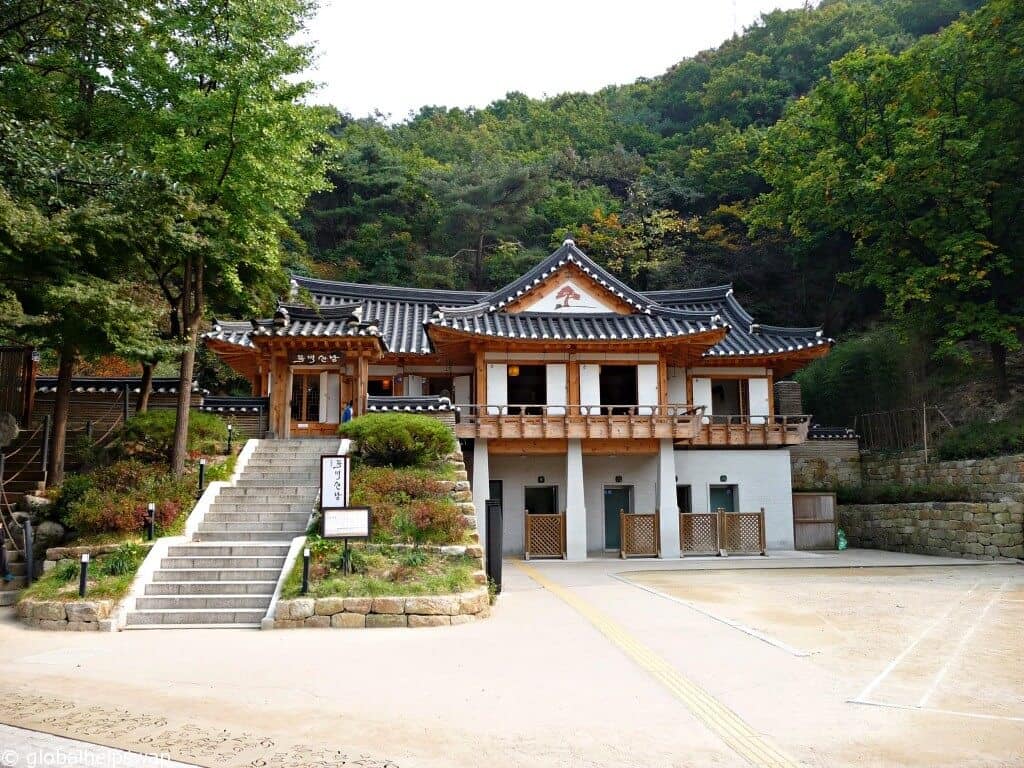 "Hello, where are you from?" asked the inquisitive stranger.  "Hi, we're from London" we answered. "Ahh, I love London"! came his reply. "Welcome to Seoul, if you need help with anything please let me know." Was this kind man a guide to a famous monument we were visiting? Nope, he was just a stranger in the street and he was the 3rd person to approach us that day. Welcome to Seoul a city that lives up to its name.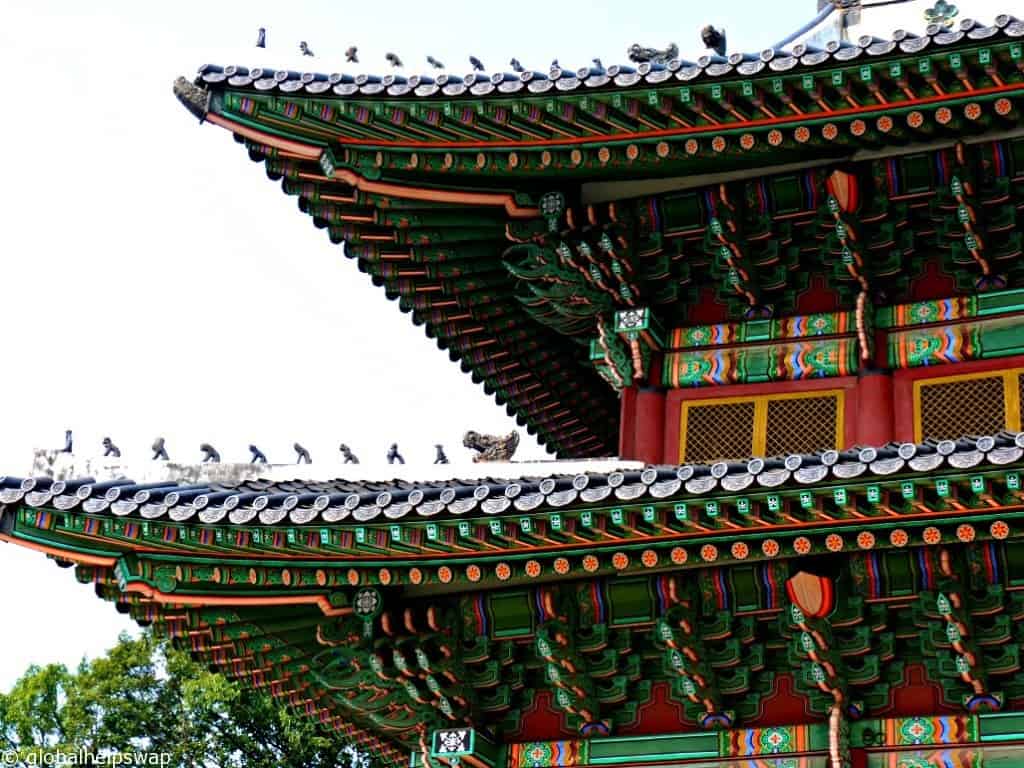 We only had 5 days in Seoul and we made the most of it. If you're planning your Seoul Travel, here are our top things to do in Seoul.
Walk up Namsan Mountain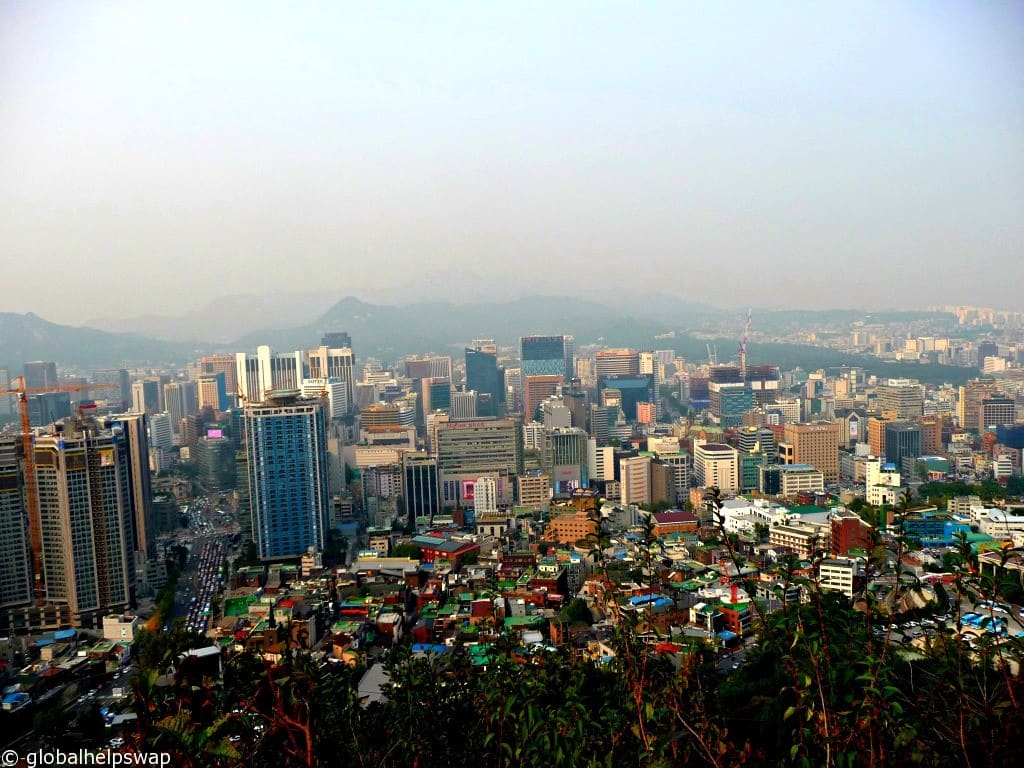 Did you know that Seoul has a mountain smack in the middle of it? Neither did we until we arrived. We recommend taking a leisurely stroll up to the top a couple of hours before sunset. (There's also a cable car if you're feeling lazy.) That way you can take photos of the city in daylight and at night. On the way up, check out the open-air gyms. When we passed the average age of the weightlifters was around 70. They put us to shame with their fitness regime.
Once you get to the top of the mountain there are restaurants, a beer garden and the iconic N.Seoul tower.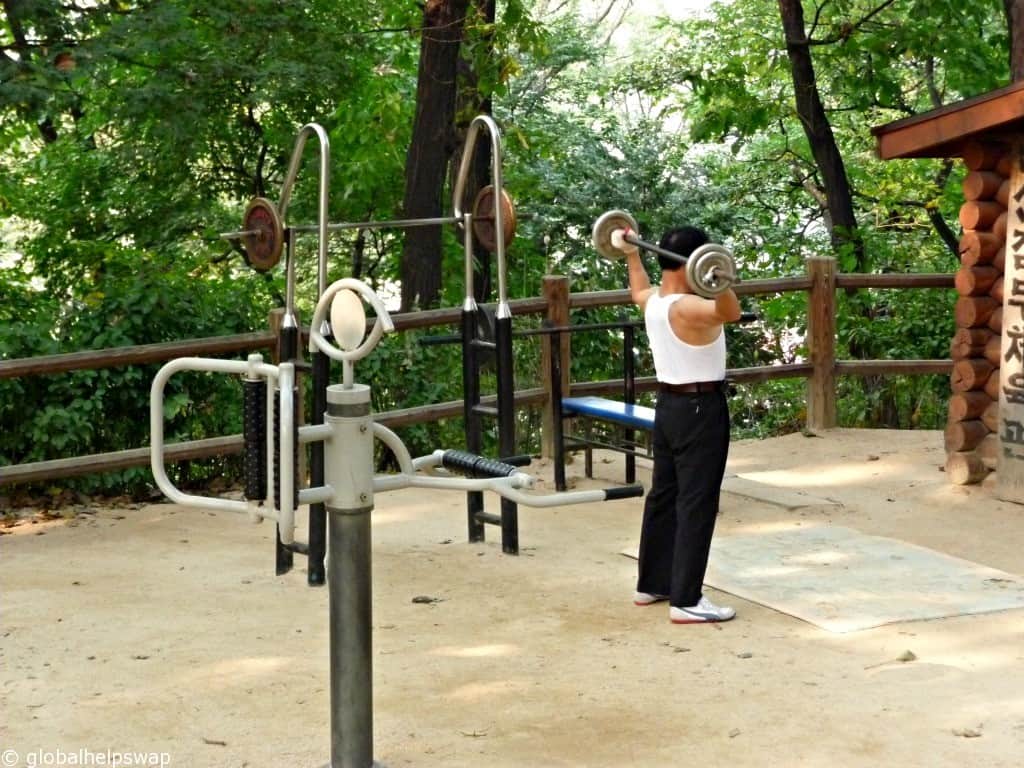 Visit 

Gyeongbok Palace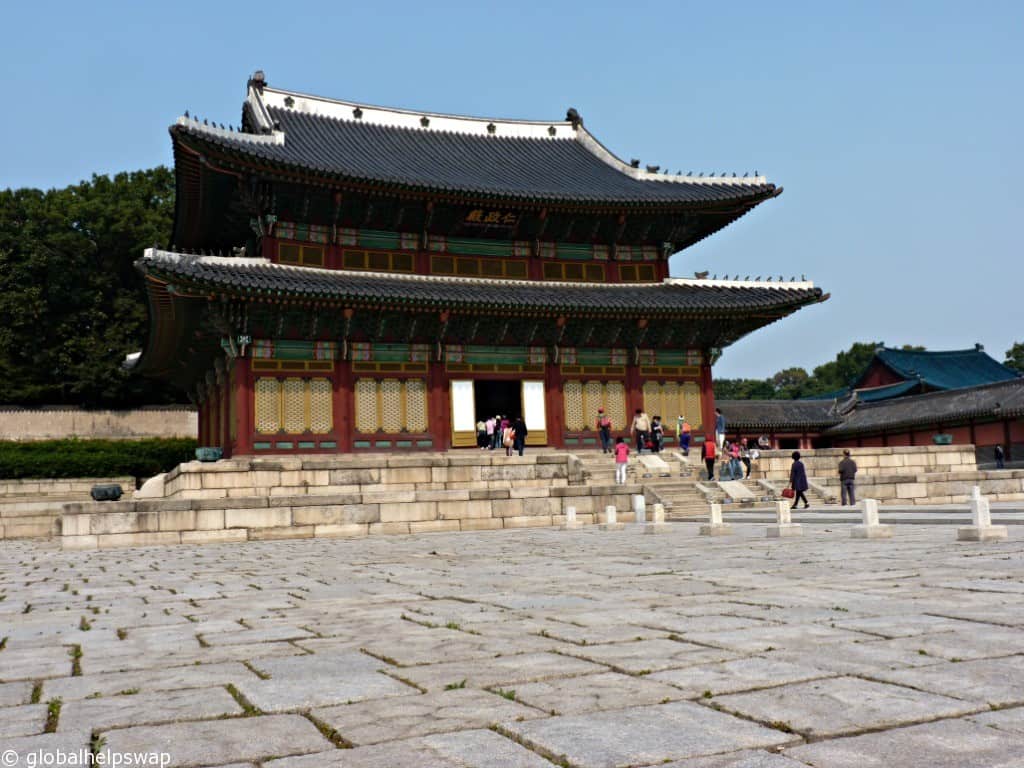 The Gyeongbok Palace is the most famous palace in South Korea. It was built around 1300 ad and used to be the former seat of power. It has been destroyed and rebuilt many times over the years. There are many buildings and sights to see here so give yourself a couple of hours to see it all. The nearest metro station is Gyeongbokgung Station. Just like at Buckingham Palace in London, they have the changing of the guard at Gyeongbok Palace. The royal changing of the guard ceremony is held in front of the main gate every hour from 10:00 to 15:00. 
Visit the Insadong area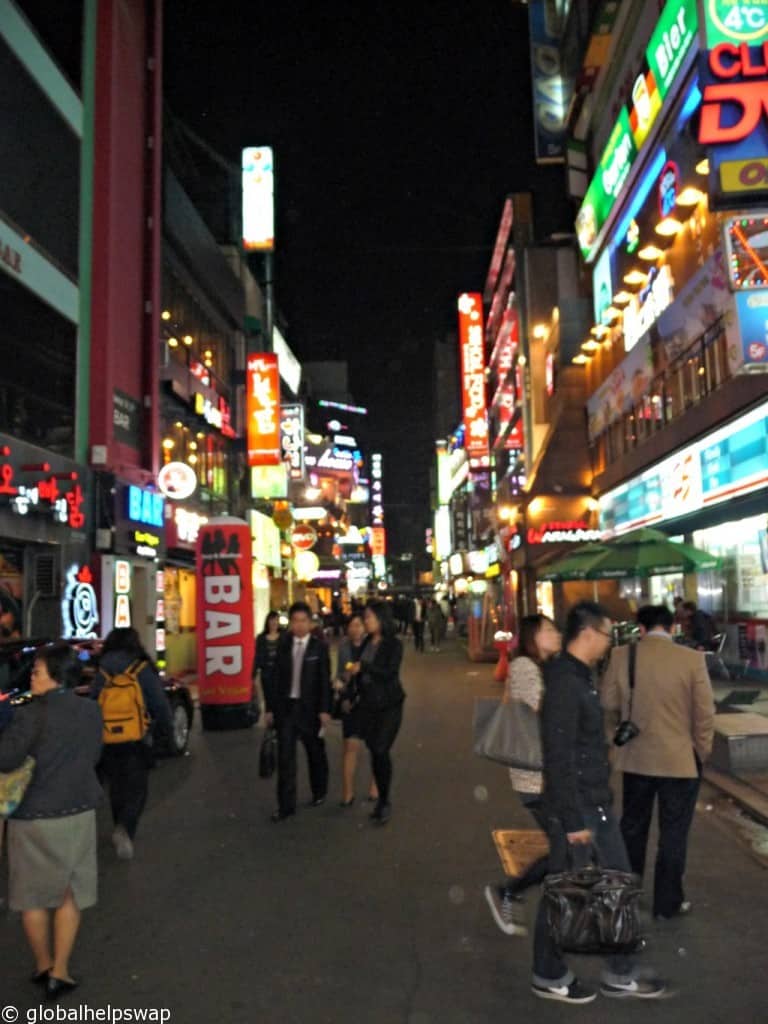 Insadong reminded us a lot of Covent Garden in London. It has lots of cool galleries, boutique shops, and beautifully dressed people. We felt so shabby in comparison. Like Covent Garden there are lots of tourists but don't let that put you off. Insadong has the oldest book store and tea shop in all of South Korea so try to check them out whilst you're there.
A great thing happened to us in Insadong. We were looking for a restaurant mentioned in our guidebook but after checking everywhere we just could not find it. A Korean girl and her German husband could see that we were lost and asked if we wanted help. After explaining the situation to them, they suggested another restaurant around the corner. We asked them to join us and they duly obliged. To cut a long story short we hit it off straight away. We spent the rest of the day together wandering around the city and that night we even went around to their flat for dinner! We are still in contact to this day.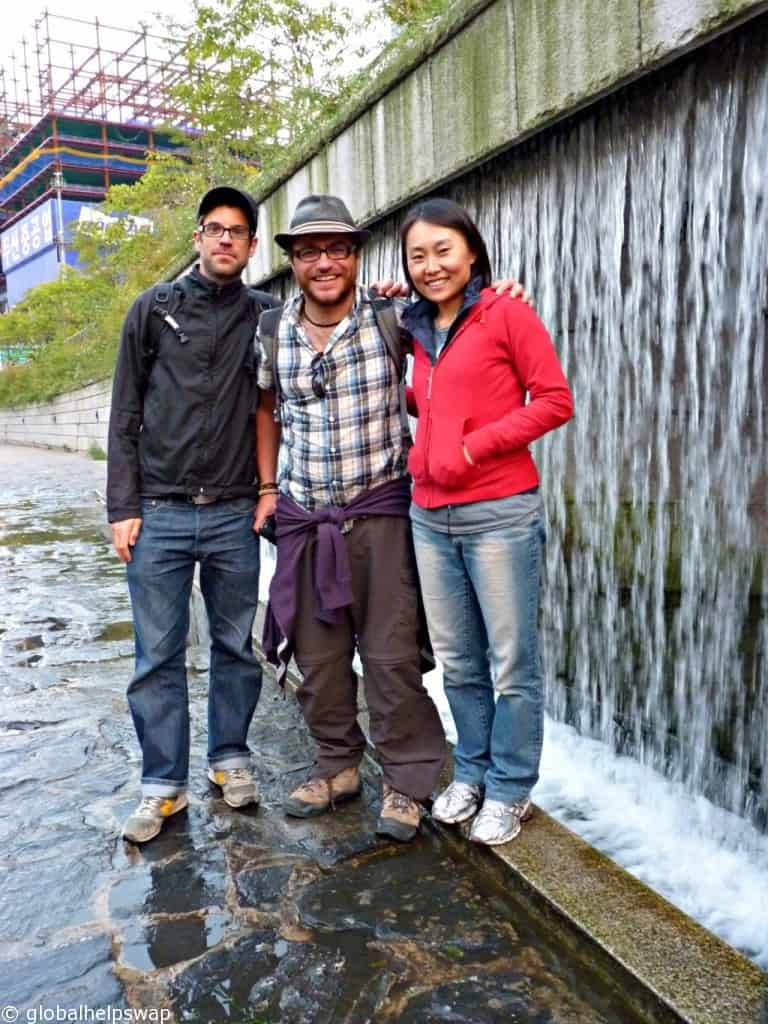 Eat the Korean Feasts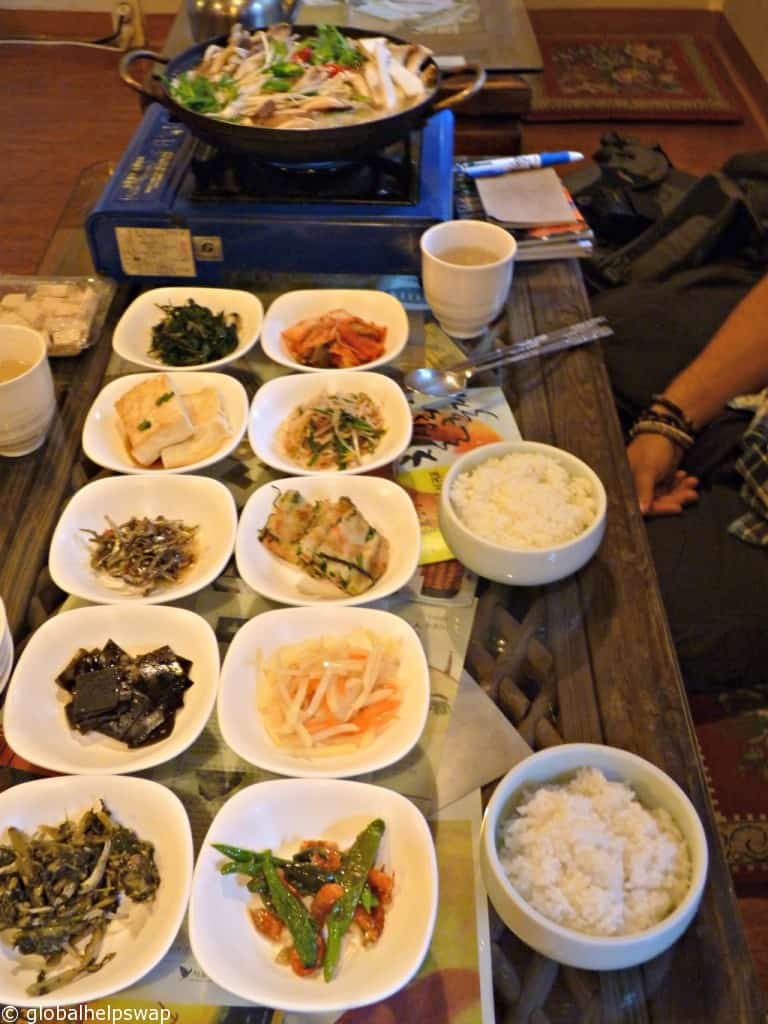 We have always enjoyed Korean food. Living in a cosmopolitan city like London gives us the chance to try various cuisines but there is nothing like eating a cuisine in its rightful place. From the moment we landed in South Korea until the day we left, we surprised and delighted by every meal we had. Most meals come with a variety of small dishes with little tasters of vegetables, tofu or fish. It's a great way to sample a whole variety of tastes, true heaven for any foodie.
Namsangol Hanok village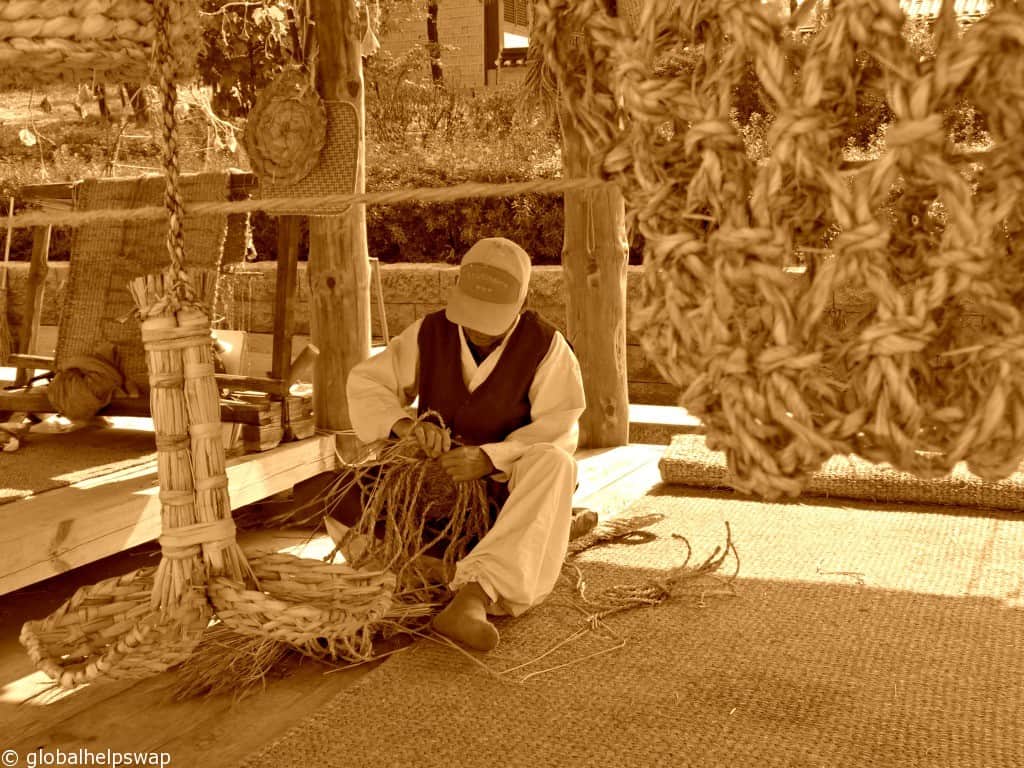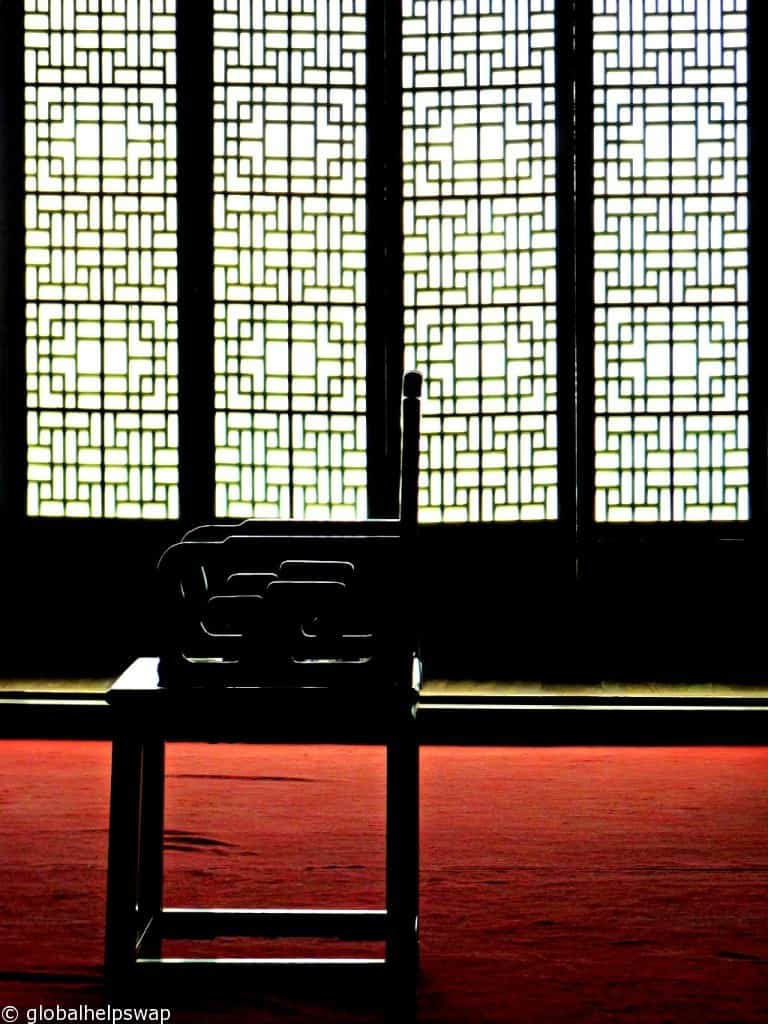 One free site we went to was Namsangol Hanok village,  a typical old style village that depicts how life was like a few centuries ago. The buildings there are all original and have been transported from various parts of Korea. It was great to meander round the houses, peeking into traditional rooms, trying out some of the games they used to play and watching men weaving various products out of rope – a sight that was pretty common in the olden days.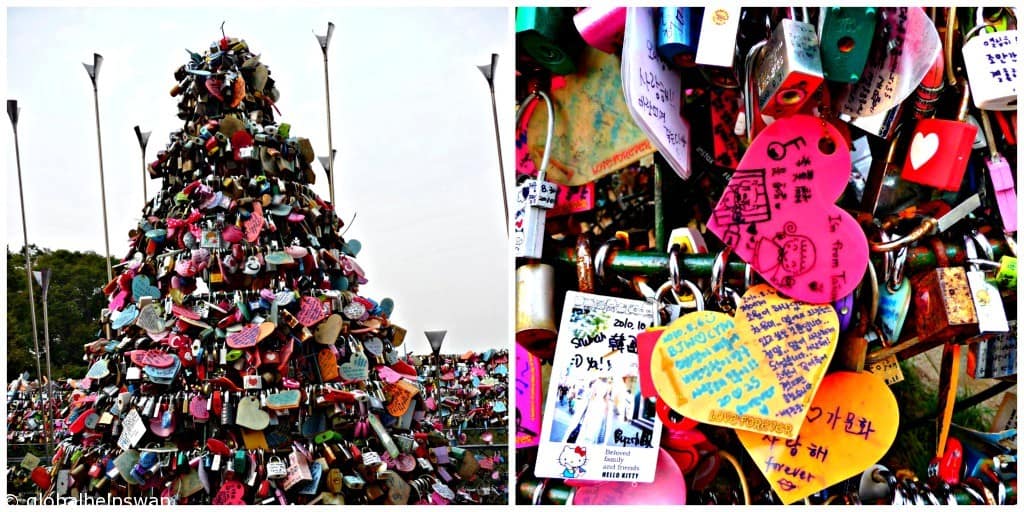 Namdaemun Market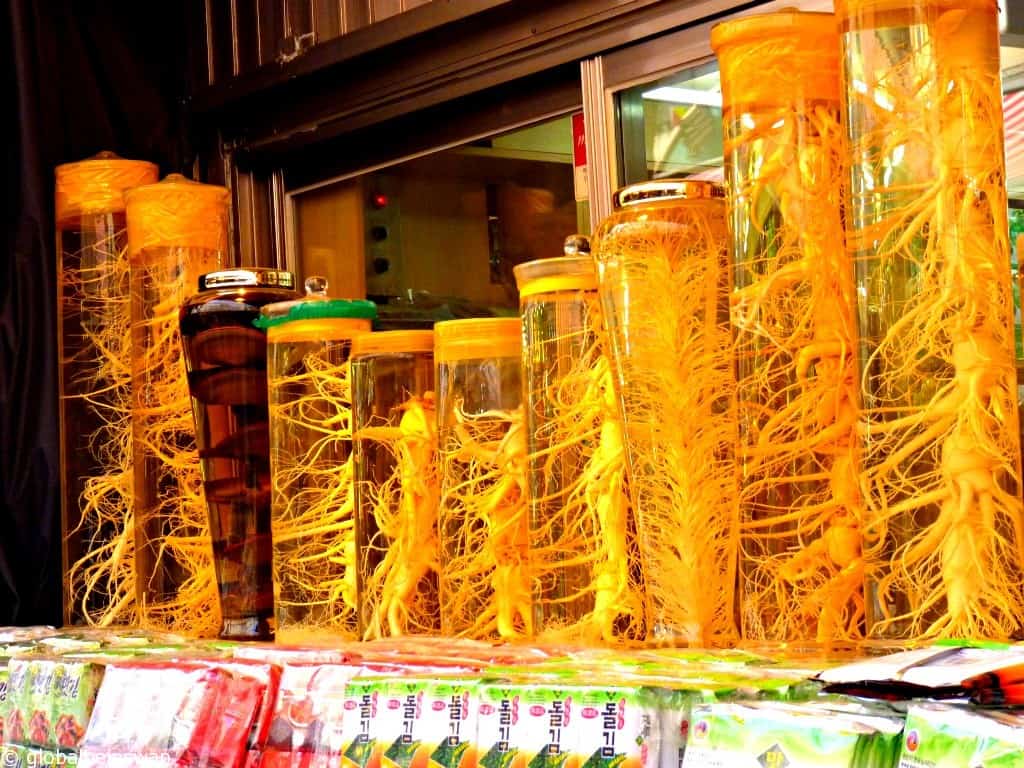 A thirty minute walk from the village brought us to Namdaemun Market – one of the biggest markets in South Korea with roads dedicated to all sorts of things. There was watch street, bag street and ginseng street amongst many others. This market is seriously crowded, so be prepared to get bumped around.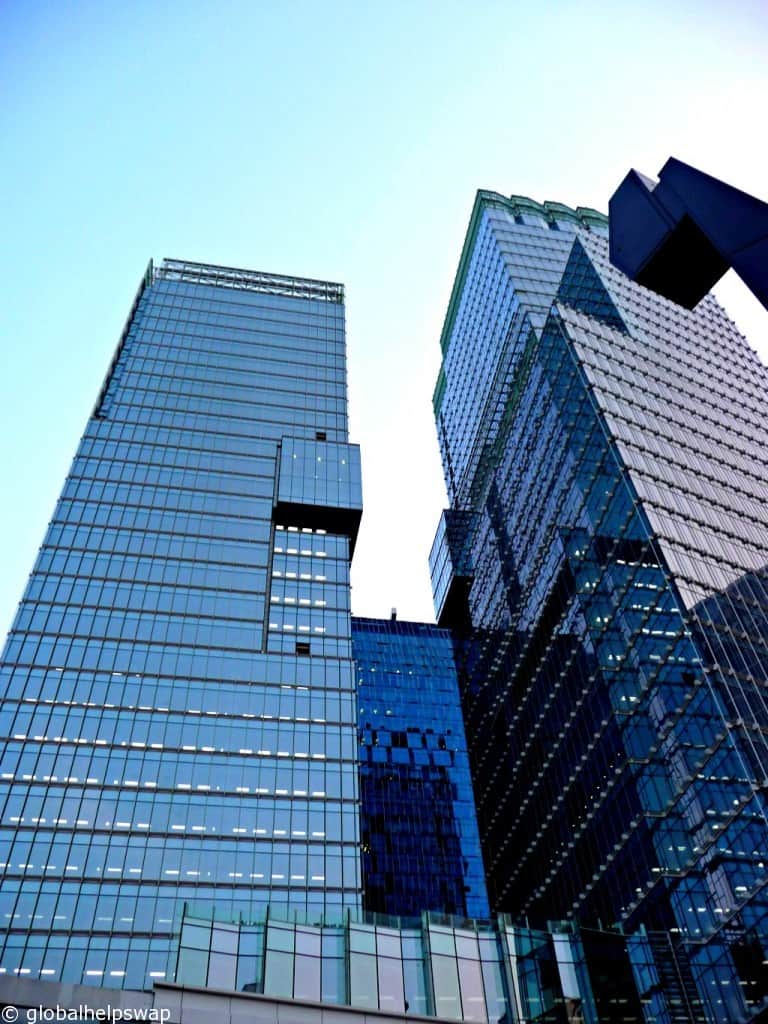 Seoul is one of our favourite cities. It's a shame we were only there for 5 days but we feel we managed to get a feel of it during our short stay, mainly with the help from the exceptional locals.
globalhelpswap
tips for memorable and meaningful travel
#loveyourtravels
Voted as a top travel website by:
http://www.theguardian.com/travel/2013/sep/18/top-travel-websites-globalhelpswap