We often get asked where to stay in Kyoto by readers who are going to visit Japan. It's not a surprising question since Kyoto is a large city with many different districts. In this guide, we want to show you which areas to stay in Kyoto and add a few tips on what to see in each of the Kyoto neighbourhoods as well. One thing is for sure, no matter where you stay in Kyoto we guarantee that you will have an amazing time.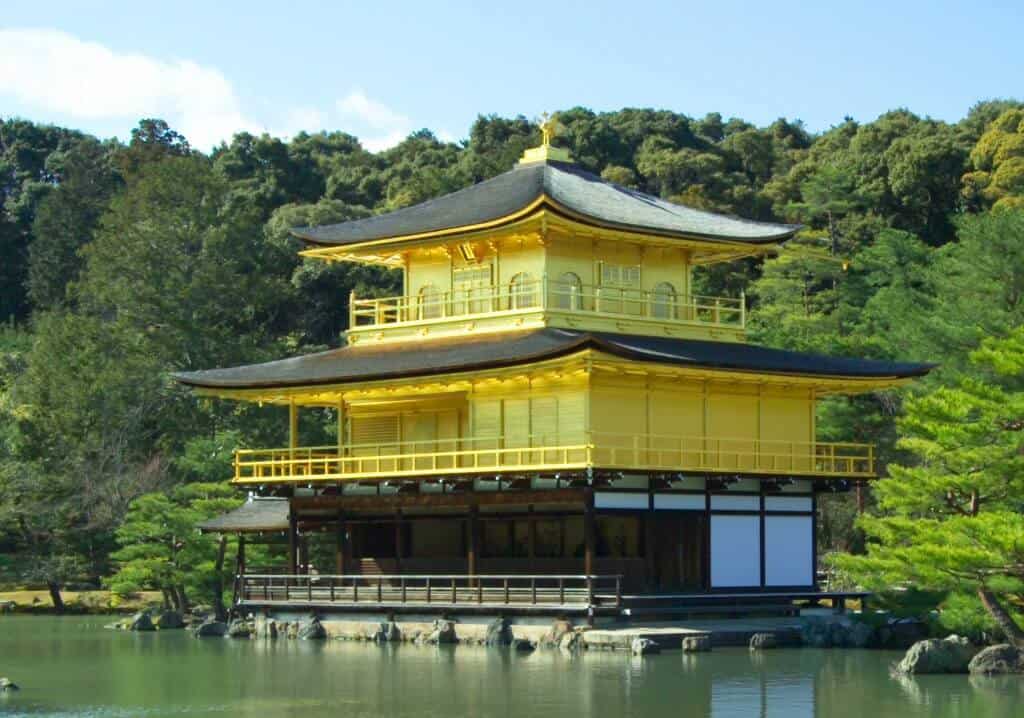 Kyoto was by far one of our favourite areas in Japan. In fact, no trip to Japan is complete without a visit to Kyoto. The trouble is that it is so easy to get overwhelmed by all that Kyoto has to offer.
The hardest part of recommending what areas to stay in Kyoto is that it really depends on what you're looking for. There is no 'best area to stay in Kyoto' as it all depends on what's important for your trip. To help with this we've made a list of the best places in Kyoto based on what you might be looking for. We hope this helps you find the best area to stay in Kyoto during your trip as well as the best Kyoto accommodation for your stay.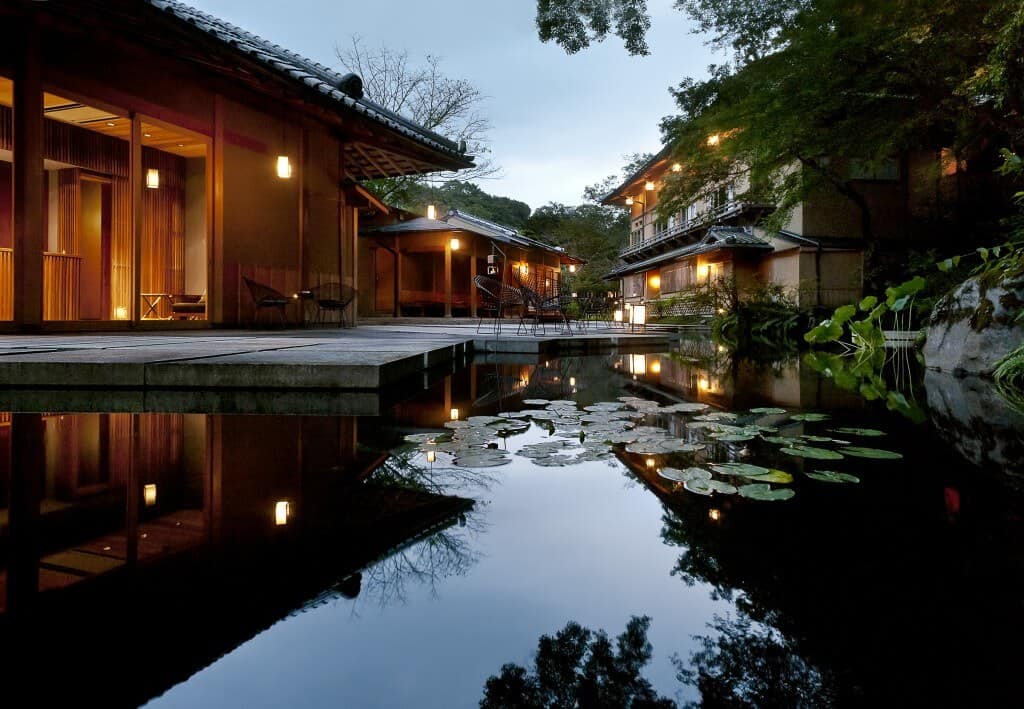 Some of the places to stay we recommend are ryokans and if this is your first visit to Kyoto these may need some explanation. A ryokan is very different from a western style hotel. The biggest difference is that traditional Japanese ryokans won't have a bed in your room, instead, a tatami mat is rolled out on the floor in the evening. Some offer Kimonos and encourage you to wear them while you are in the Ryokan and all ryokans will expect you to take your shoes off when you enter. There is also often a public bath called an onsen in lieu of a private bath or shower, although many of the Ryokans we recommend do have private bathrooms. Don't let this discourage you from staying in a ryokan however as it is truly an authentic way to experience local culture.
Best Area To Stay In Kyoto
On that note, if you are a female solo traveller and are heading to Japan for the first time check out this girl's guide to travelling solo in Japan.
And if you are heading to Tokyo check out this wonderful 5 day Tokyo itinerary.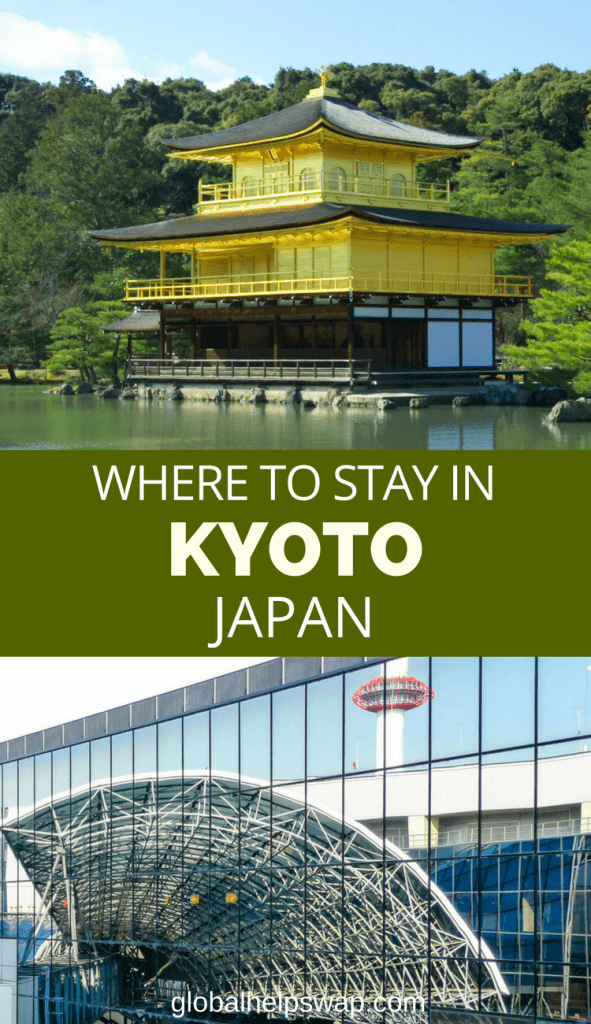 So with that in mind, let's look at the best areas to stay in Kyoto.
The top 3 places to stay in Kyoto
There are three Kyoto districts we would recommend you stay: Downtown Kyoto, Southern Higashiyama and Kyoto Station Area, all for different reasons.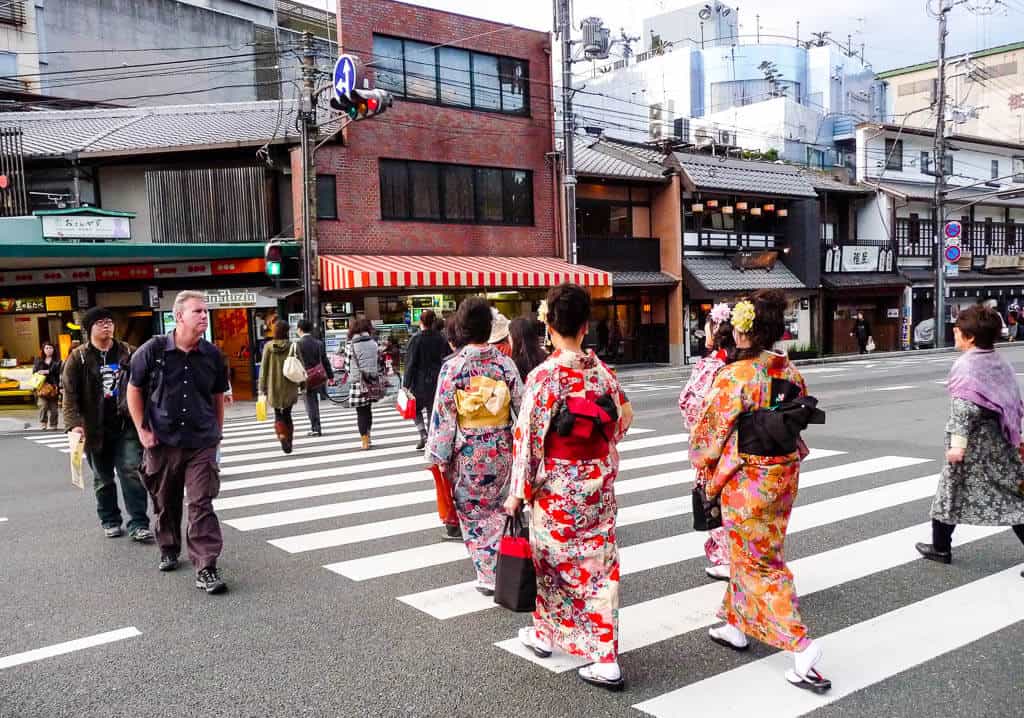 The best place to stay in Kyoto for food and shopping? Downtown Kyoto
Downtown Kyoto is literally in the centre of the city and one of the best places to stay in Kyoto if you love your food and shopping. The name can create some confusion as people assume this isn't in central Kyoto when in actual fact it is the most central part.
This is where we chose to base ourselves and we found we were close to the best restaurants, cafes and shops in Kyoto. So if your idea of an amazing holiday in Japan is to eat great food, drink in wonderful bars and stay in some of the best hotels in Kyoto, this is your area.
Things to do in Downtown Kyoto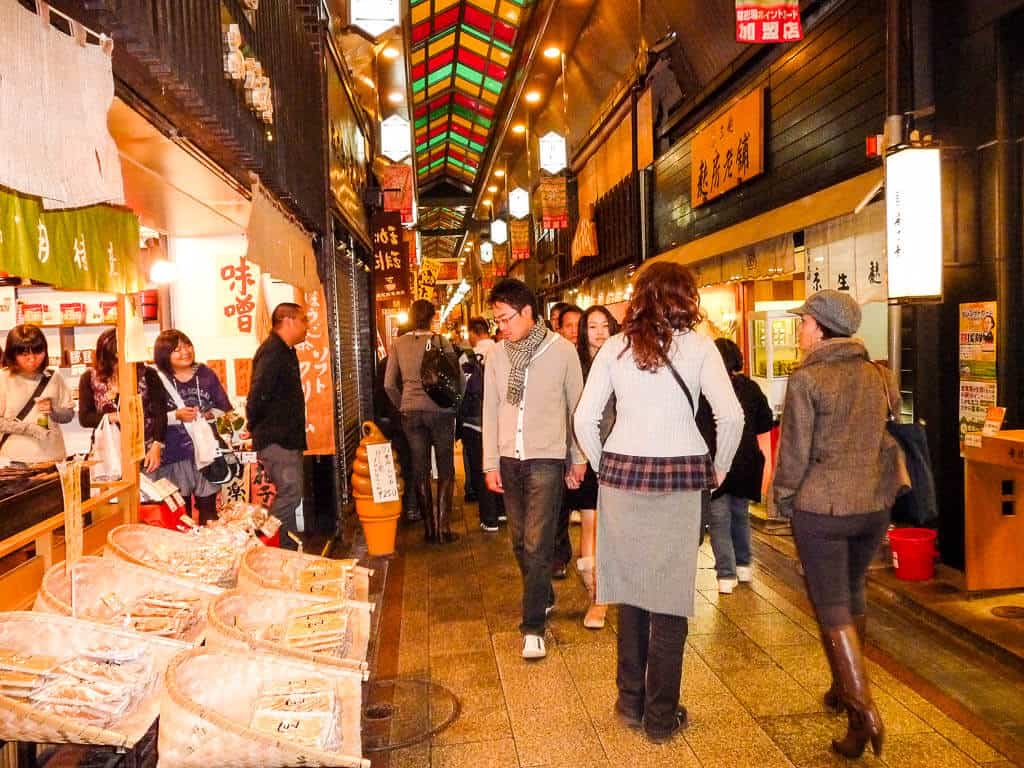 Downtown Kyoto is also home to the world-famous Nishiki Market which was literally heaven for a food lover like me. This market is packed with stalls and tiny shops generally specialising in one type of food. Here you can buy anything from raw seasonal ingredients to different 'tabearuki' eat while you walk snacks.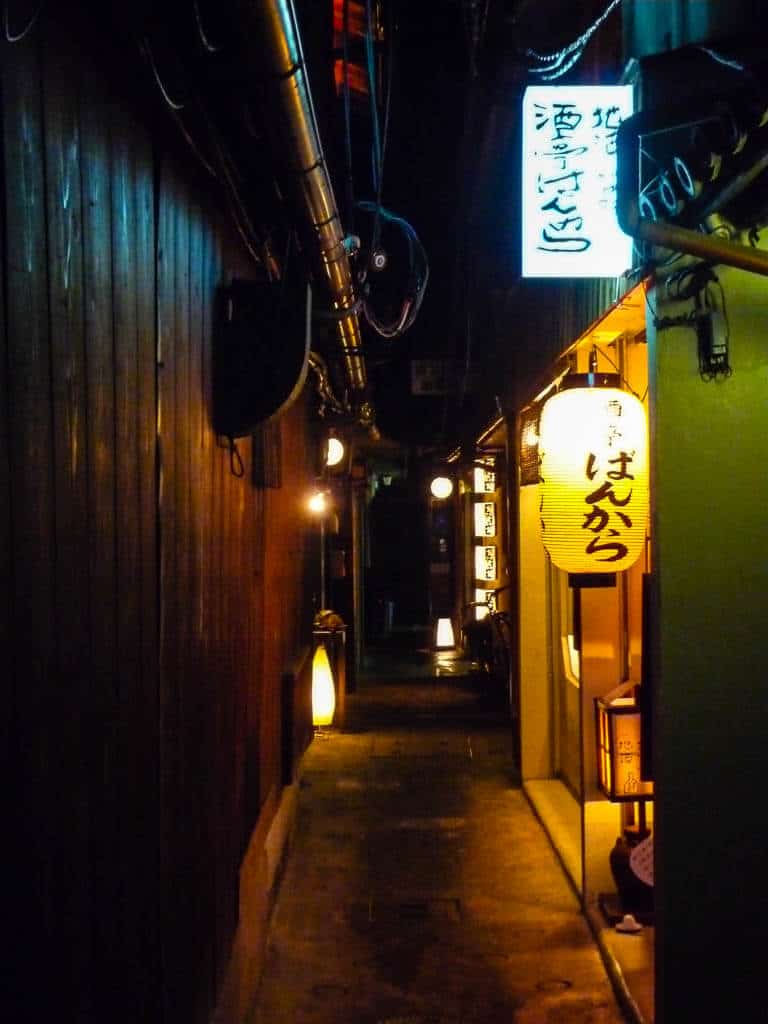 Our favourite place in Downtown Kyoto was Ponotcho Geisha District. This is a narrow road lined with restaurants and bars that do their utmost not to catch your eye. Each entrance is discreet, hardly showing that a restaurant lies behind the doors. We soon learnt that the more discreet the entrance, the more exclusive the restaurants were. Of course, they had prices to match.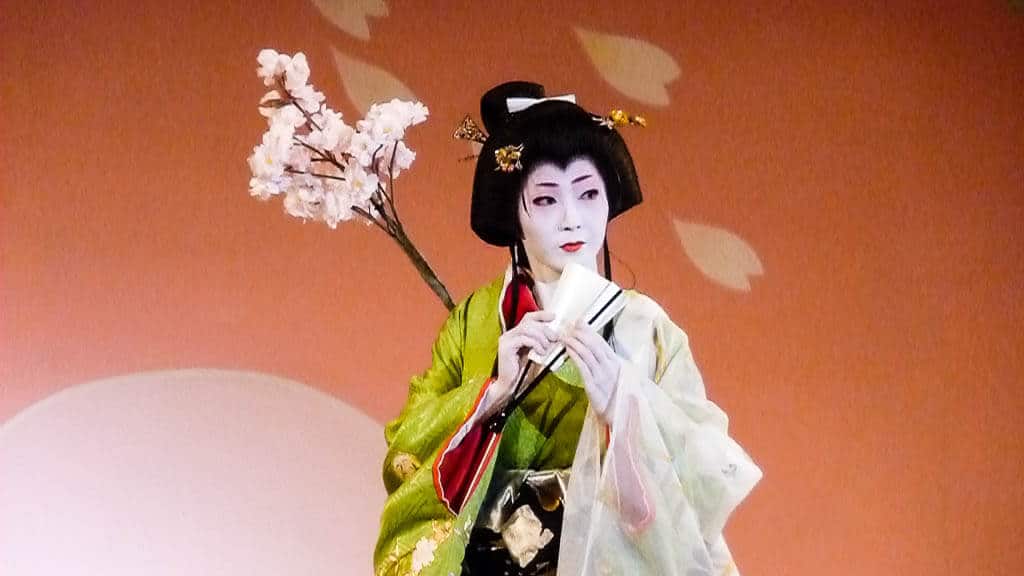 We were so lucky when we got to Pontocho Geisha District. We happened to be there when the Pontojo Kaburenjo theatre was showing one of its bi-annual performances by Geisha apprentices. It was such a spectacle to behold.
Geisha Performance Video (A small clip):
Where to stay in Downtown Kyoto: Downtown Kyoto Hotels
Here are some of our recommended Downtown Kyoto Hotels.
The Ritz Carlton – One of the Best Kyoto Luxury Hotels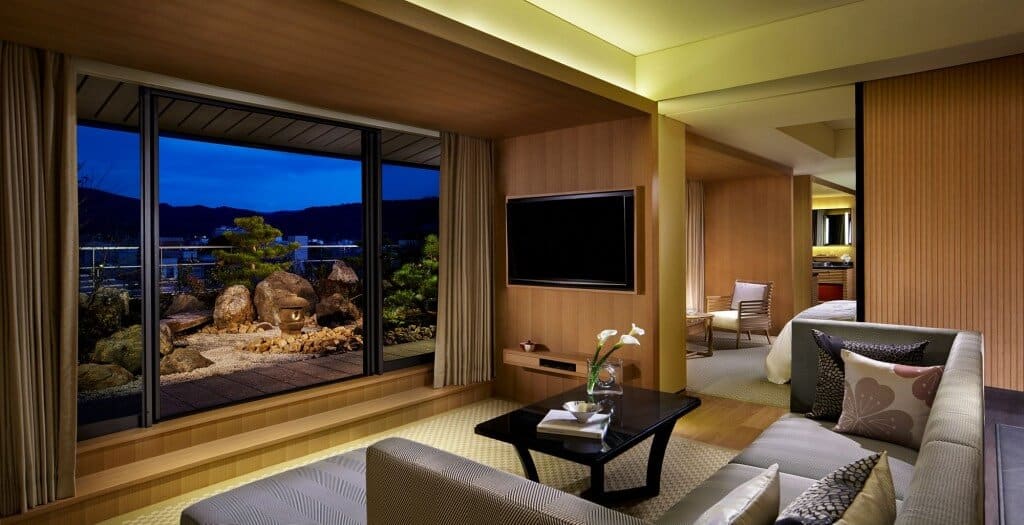 This is a truly extraordinary hotel with extremely beautiful rooms and excellent facilities. The location of the hotel couldn't be more perfect. It is set along the banks of the Kamogawa River and offers panoramic views of the Higashiyama Mountain. If you're looking for very special accommodation in Kyoto then this is the place to go for.
Click here to check the latest prices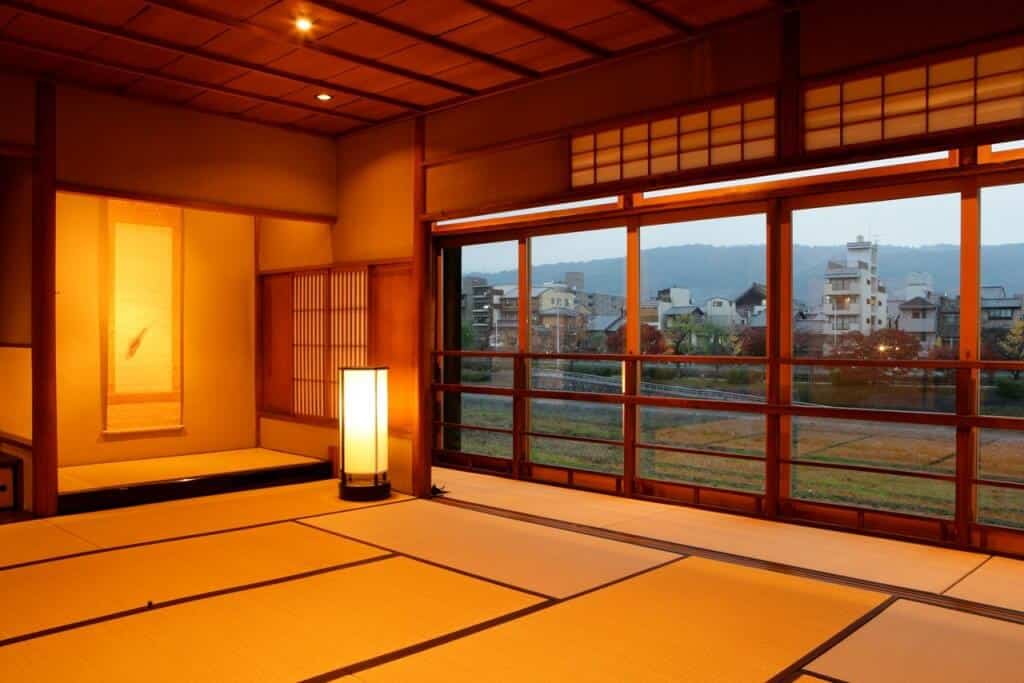 Iori Machiya Stay – Traditional Kyoto Townhouse, an authentic Kyoto experience
If you'd like to experience authentic Kyoto accommodation then a stay In a Kyoto Machiya (Traditional townhouse) is a must. Iori Machiya has various townhouses in the same area. All have been renovated to exceptional standards and are a real experience.
Click here to check the latest prices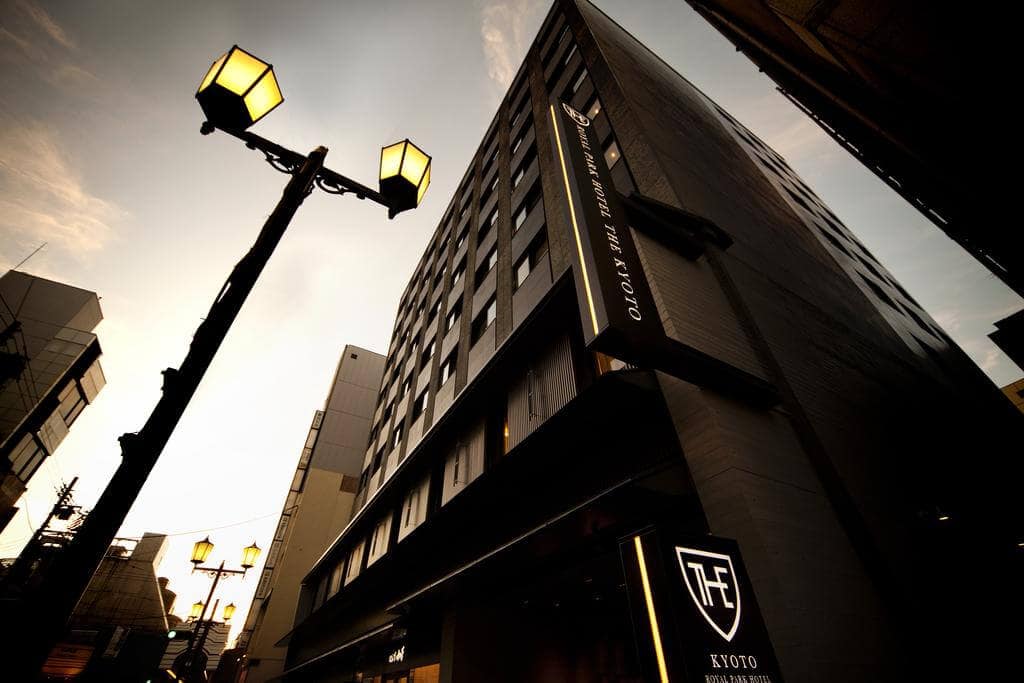 The Royal Park hotel offers great value for a 3-star hotel in its location. Indeed the location of this hotel is perfect, with some of the best restaurants as well as Nishiki market right on your doorstep. The rooms are clean and functional and the staff are lovely and really helpful.
Click here to check the latest prices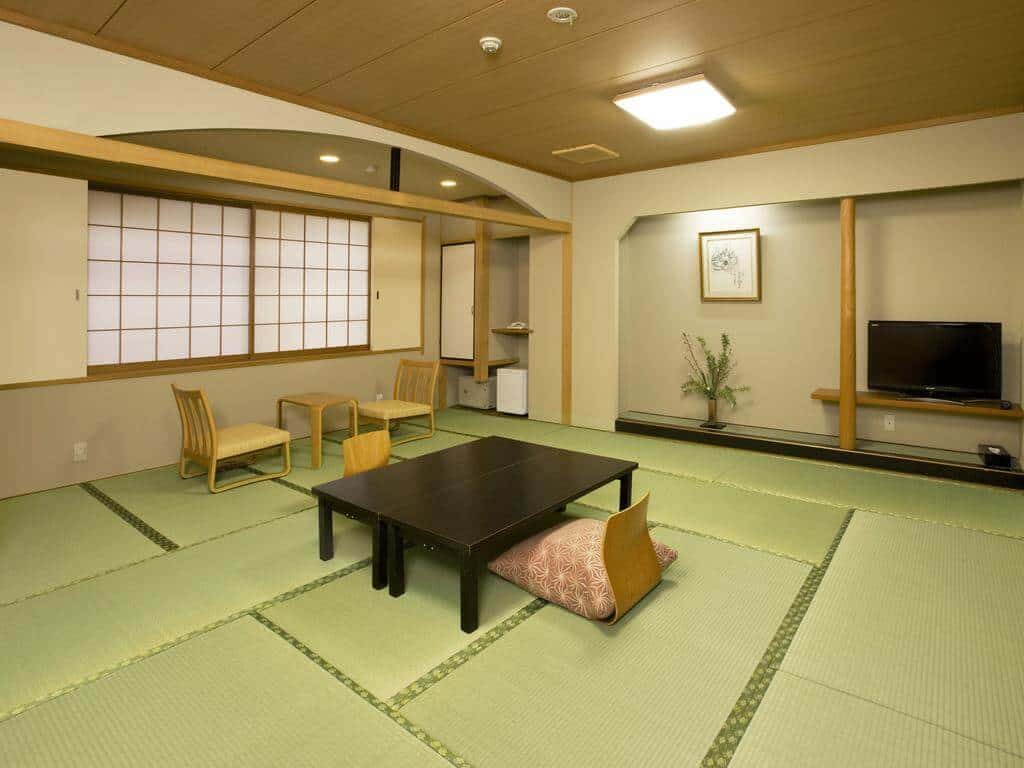 If you'd like to experience a Ryokan in downtown Kyoto without blowing the budget this is a good choice. This ryokan offers air-conditioned rooms and private bathrooms. There is also an onsen on site. Beds are Japanese futon style.
Click here to check the latest prices
The best place to stay in Kyoto for sightseeing? Southern Higashiyama

Southern Higashiyama is close to Kyoto's most impressive sites and is a destination in itself due to its well-preserved historical buildings. We spent a great day wandering around the traditional streets of Sannenzaka and Ninnenzaka which are lined with traditional wooden buildings, twisting our heads in awe at the beauty that surrounded us. Another beautiful street that is a must visit is Ishibei-Koji Lane which will make you feel like you've gone back in time and entered a beautiful street full of traditional inns and elite bars. This is a tiny street at 200 metres long and the best way of finding it is to ask for directions.
Southern Higashiyama is also home to the main Geisha district Gion. The best street to see geisha is in Hanami-koji in the evening. Although if you do please keep in mind that Geishas don't appreciate being stopped for photographs.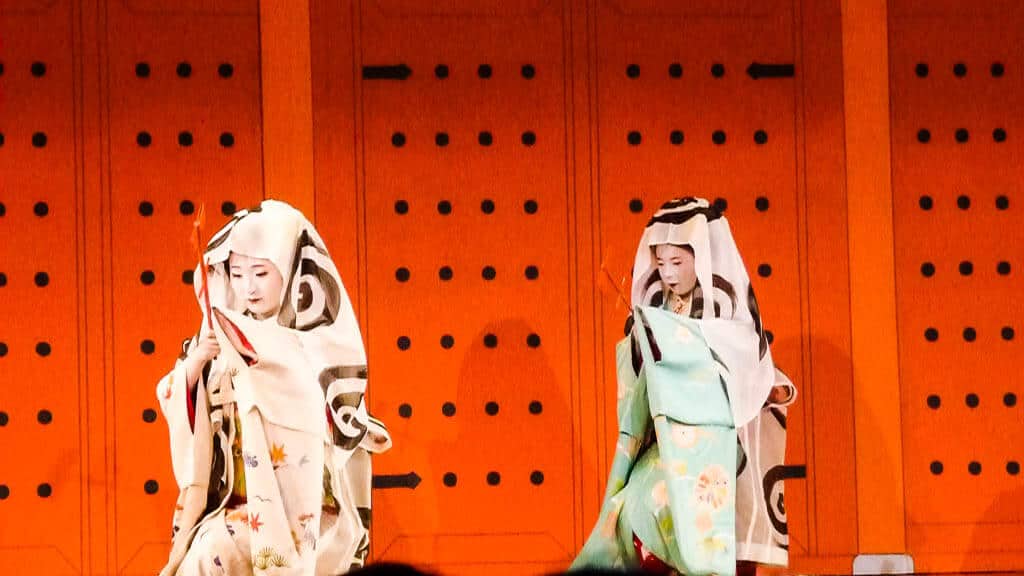 The streets of Southern Higashiyama are dotted with countless temples and shrines full of photo opportunities. Our favourite shrine was the 1350-year-old Yasaka Jinja shrine which is the most famous shrine in Gion. Another favourite was the Kyoto Ebisu Shrine which is one of the country's most popular shrines to Ebisu, one of the seven gods of fortunes.
Where to stay in Southern Higashiyama: Southern Higashiyama Accommodation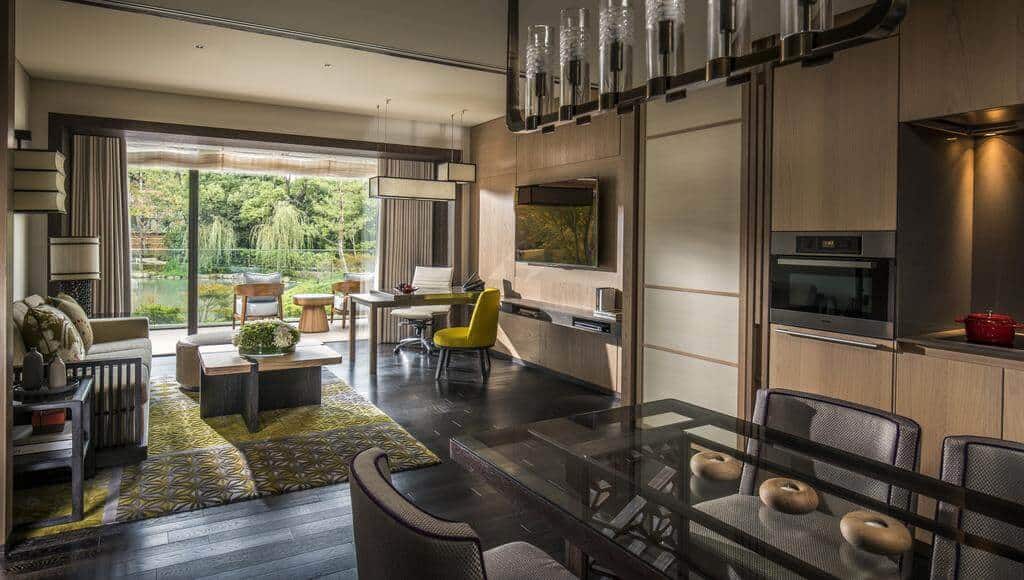 This beautiful hotel is an oasis of calm in a bustling city. Not only are the rooms stunning, but they also have beautiful views of a historical garden. The service here exceeds all expectations and staff will help with all aspects of making your trip to Kyoto a magical. They will gladly assist with getting reservations at hard to get into restaurants and recommend some truly memorable experiences. The facilities here are also excellent.
Click here to check the latest prices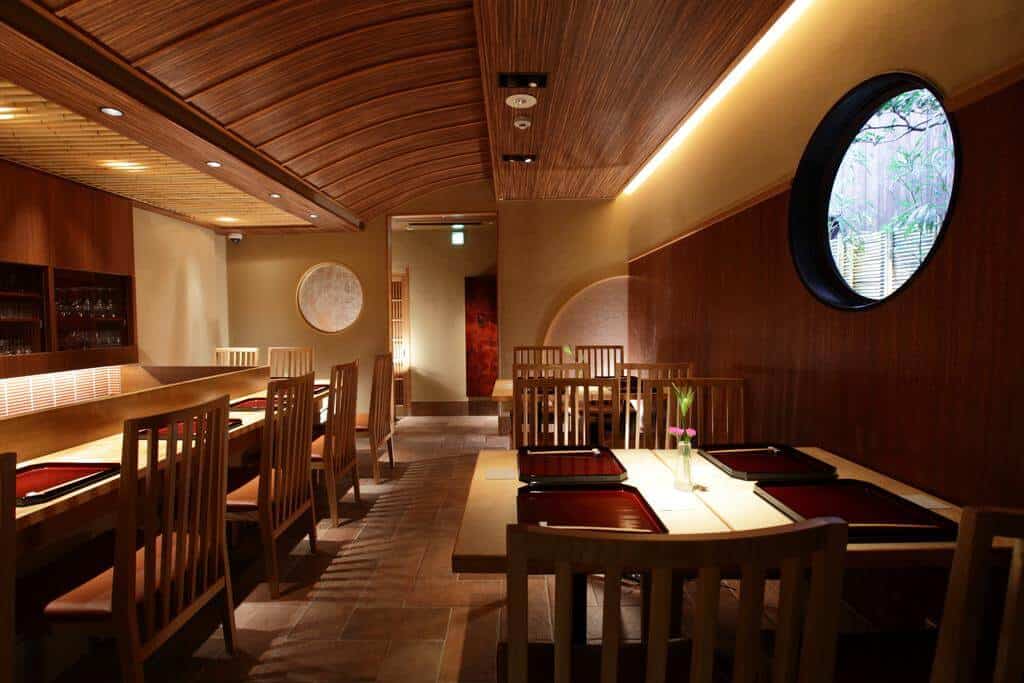 If you are looking for authentic luxury accommodation in Southern Higashiyama, then look no further. This beautiful Japanese ryokan mixes old world style with modern-day luxury. They offer beds instead of futon mats. This ryokan is in the heart of Gion, right by Kiyomizu temple.
Click here to check the latest prices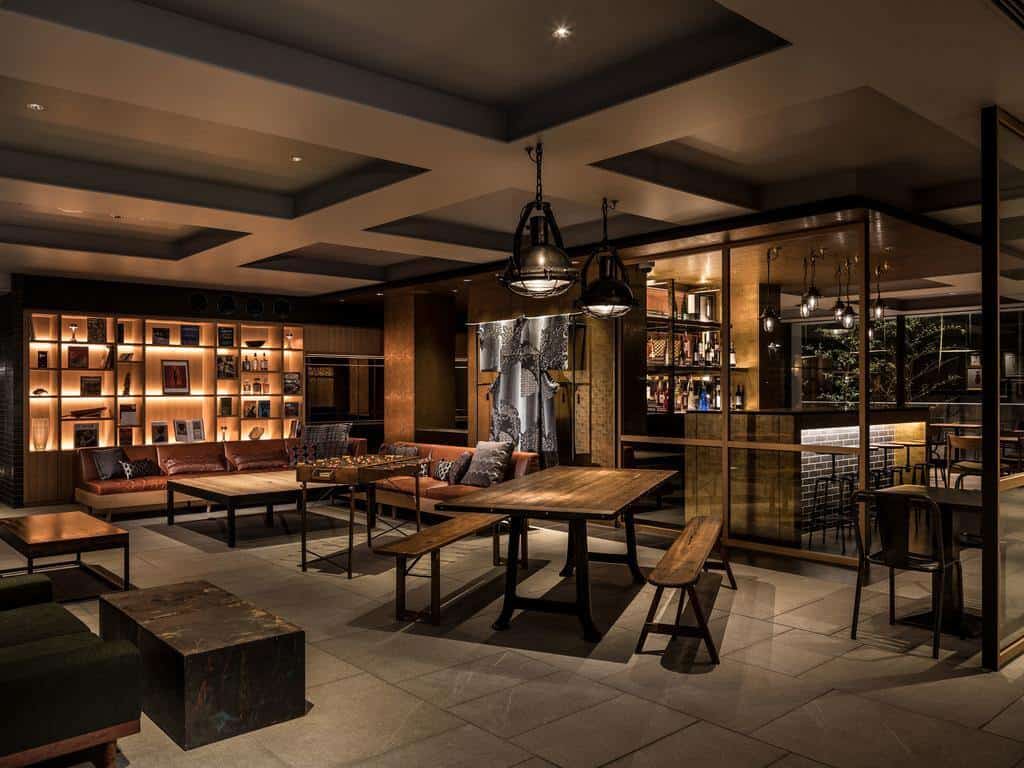 The Kyoto Granbell hotel is one of the best mid-range hotels in Higashiyama Kyoto. The hotel is a modern designer version of a traditional ryokan, perfectly located in the narrow alleyways of Gion. The basement onsen has a beautiful view of the garden. If you're looking for a reasonable Kyoto onsen hotel with all the mod cons, this is the one for you.
Click here to check the latest prices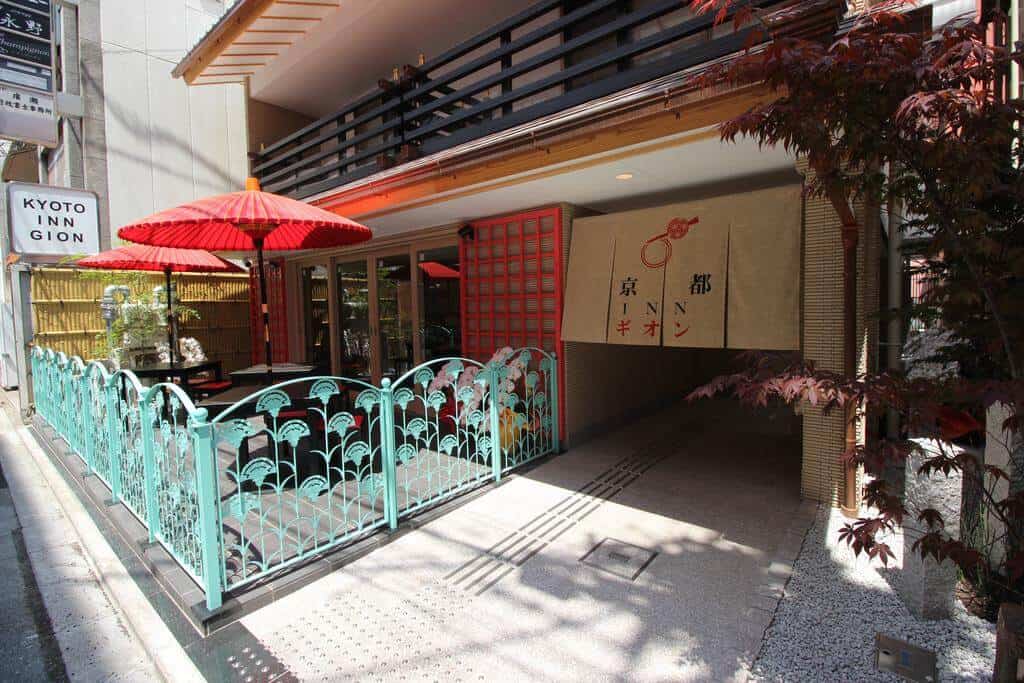 The Kyoto Inn Gion is a great Kyoto budget hotel with an enviable location. The rooms are on the small side but beautifully presented and with all the amenities you need, such as a mini fridge, a kettle and even a set of pyjamas.
Click here to check the latest prices
Best place to stay in Kyoto for day trips from Kyoto? Kyoto Station Area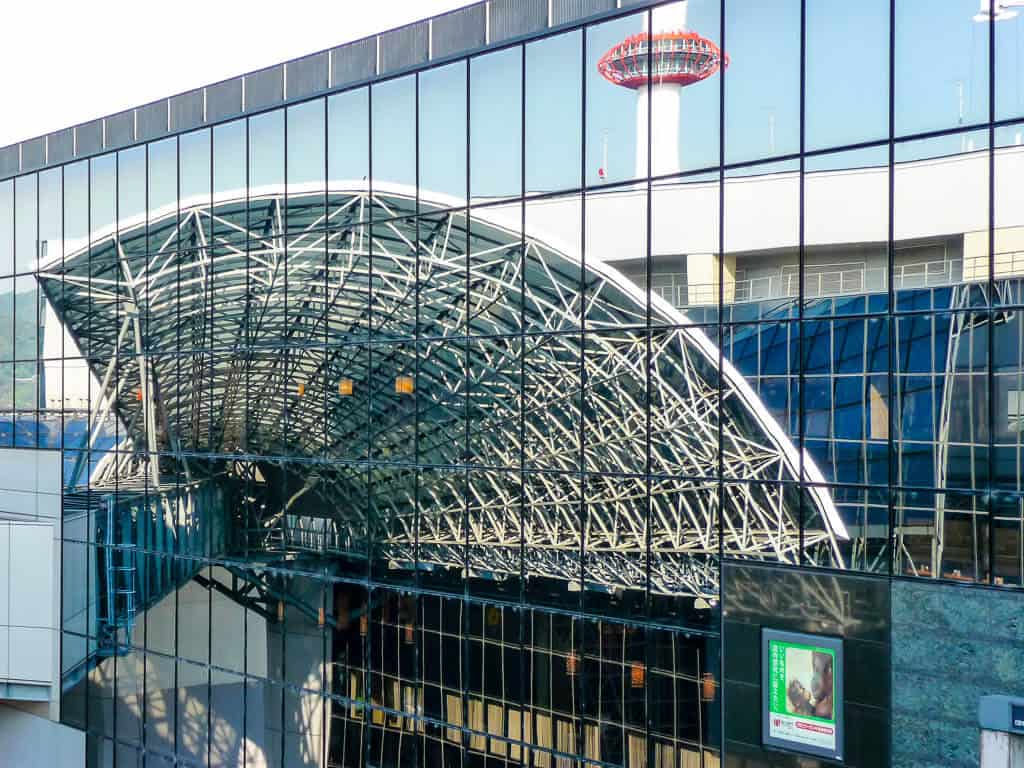 Kyoto station is a good place to stay if you're planning on taking day trips from Kyoto. Thanks to the amazing bullet trains you can cover a lot of Japan while staying in one place.
While staying in Kyoto station would mean taking transport to see some of the top sites in Kyoto, this is the central hub of Kyoto transport so buses and trains will be easy to catch.
Day trips from Kyoto
To make the most of your stay in the Kyoto Station area here are a few recommended day trips.
Nara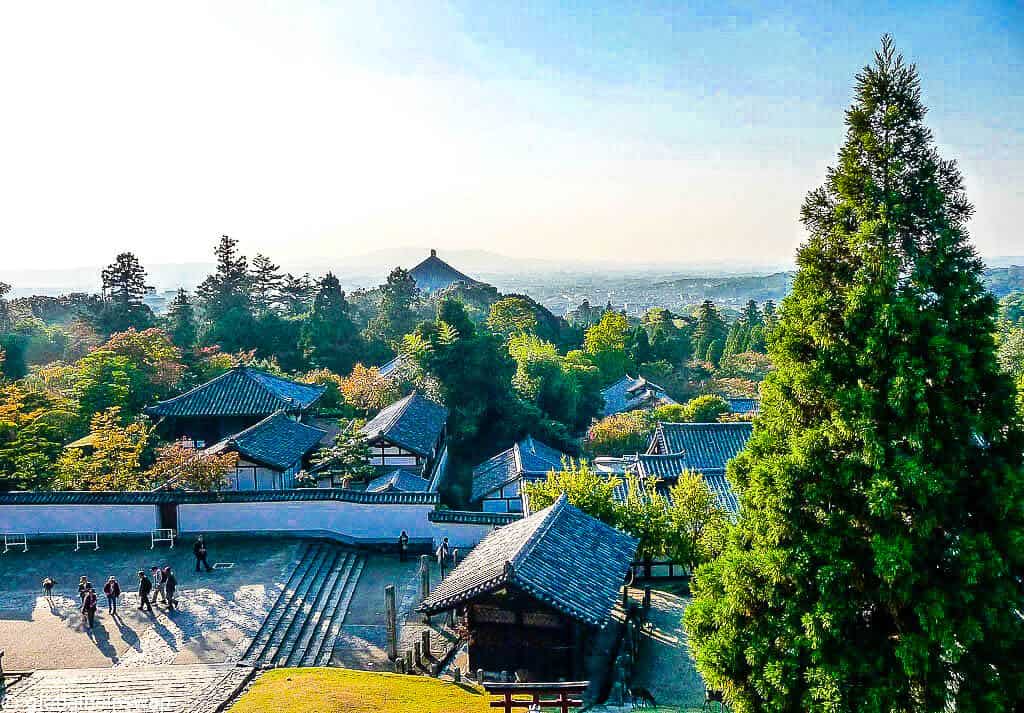 Visit Nara to see the deer park and enjoy the beautiful architecture. The journey from Kyoto to Nara is only 45 minutes long and makes a great day out.
Read our post on our visit to Nara
Osaka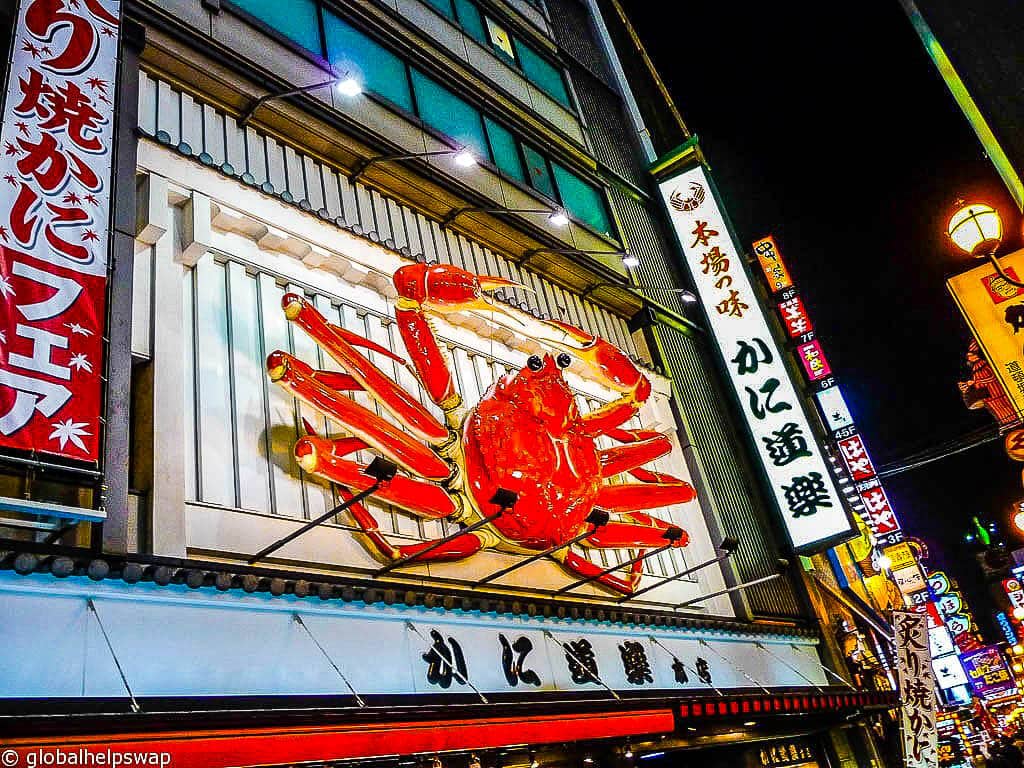 The journey from Kyoto to Osaka is a mere 30 minutes so this is another quick trip out of Kyoto. You can visit Osaka castle, Nishinomaru Garden and a number of other attractions here. We would recommend you look into getting the Osaka Amazing Pass which gives you unlimited use of trains and buses for a whole day as well as entry into 35 attractions.
Read our post on our visit to Osaka
Hiroshima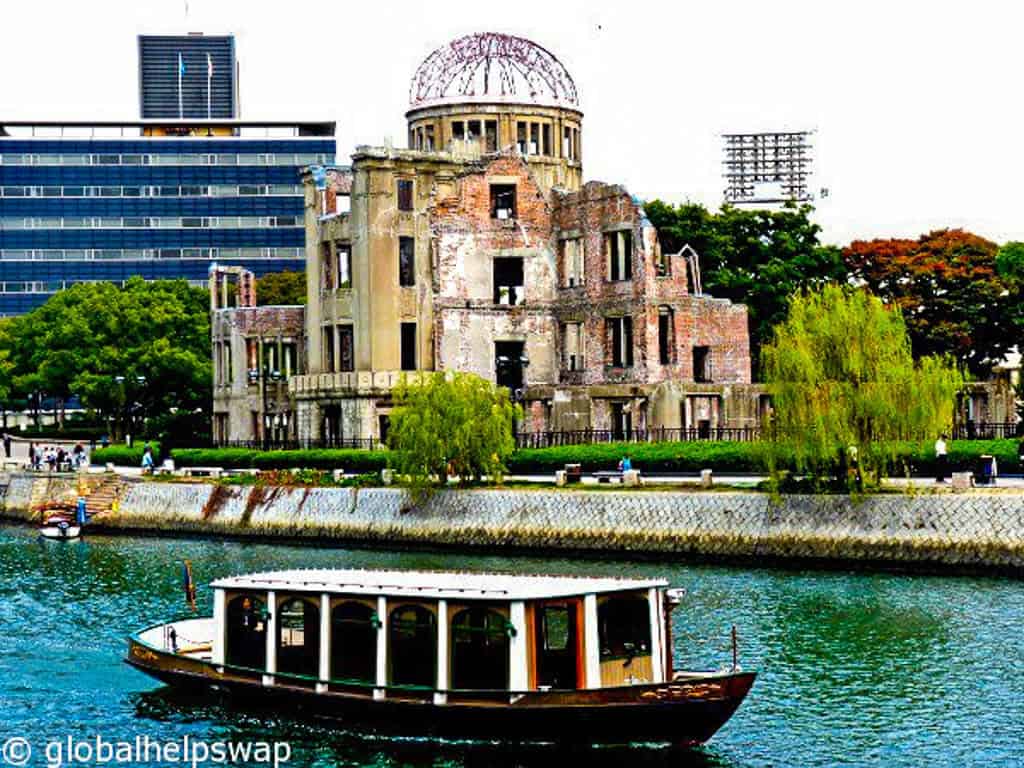 The journey from Kyoto to Hiroshima is a longer one at 2.5 hours on the bullet train. Hiroshima is still worth a visit especially for it's Peace Park. You could also try to fit a visit to Miyajima Island is you can.
Read our post on our visit to Hiroshima.
What to see near Kyoto Station?
Just because there are several day trips you can take from Kyoto station, it doesn't mean there isn't anything to see in the actual area itself.
To-Ji Pagoda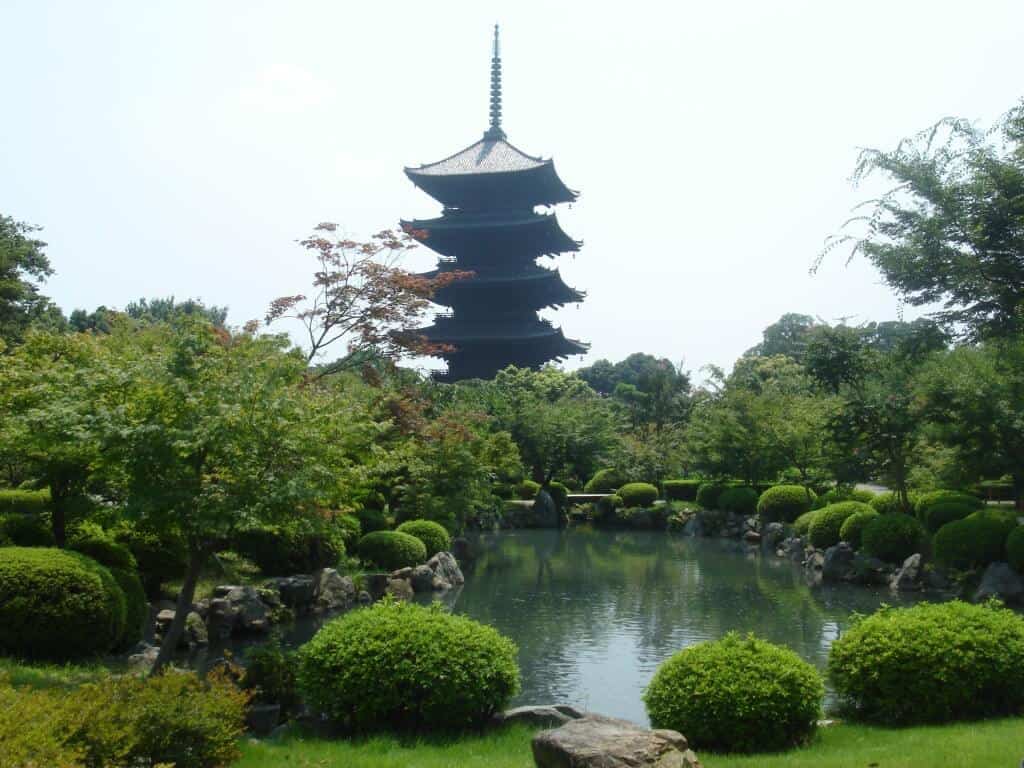 This towering pagoda is one of the most iconic landmarks of Kyoto. At 55 metres in height, it is also the tallest wooden structure in the world and has been assigned as a UNESCO world heritage site.
It's a 15 minute walk from Kyoto Station.
Kyoto Ramen Kouiji
This is a ramen 'alley' located on the 10th floor of the station itself.  The alley features 9 famous ramen shops from different parts of Japan. Go hungry and try the diverse bowls of ramen that are on offer.
 Where to stay in Kyoto Station Area? Hotels near Kyoto Station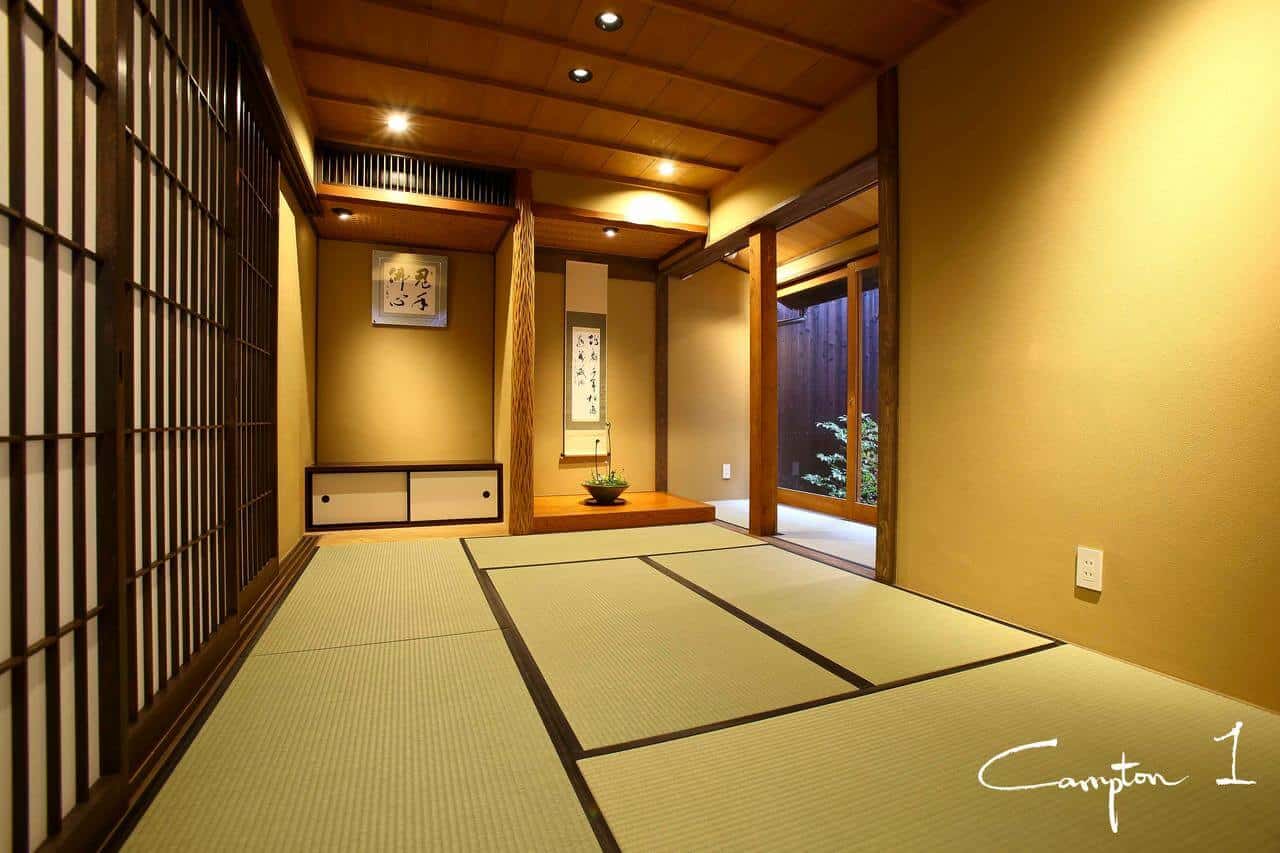 Vacation Rental Campton Ushitora is a luxury Kyoto townhouse that accommodates 6. It has underfloor heating, a wooden Japanese bath and luxury toiletries.
Click here to check the latest prices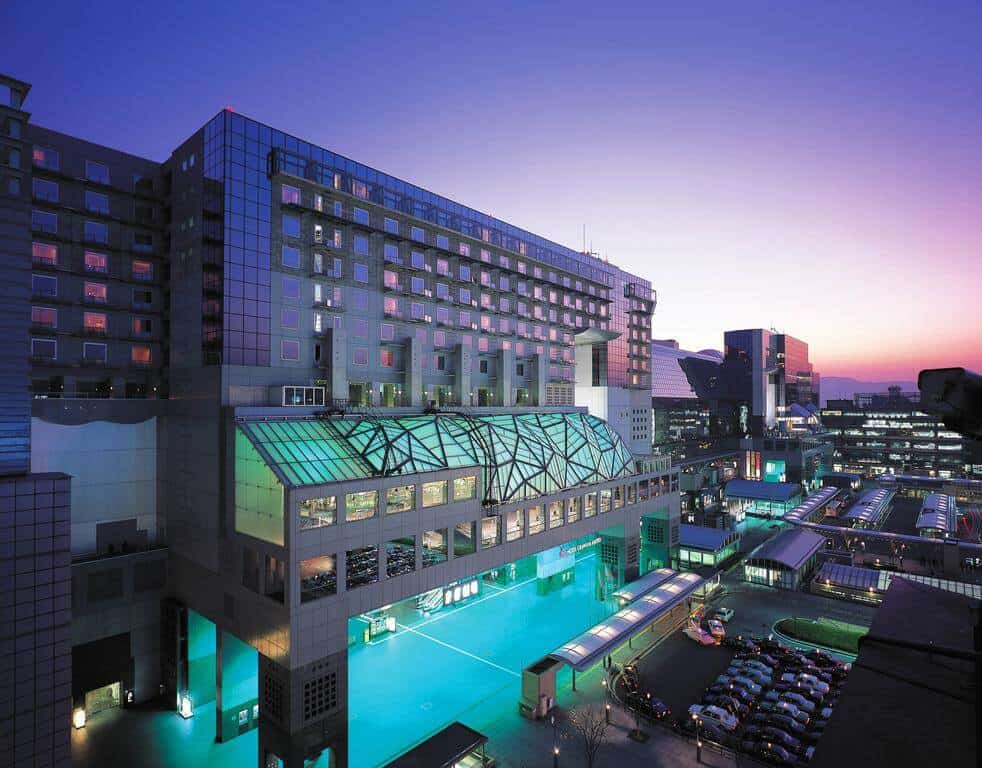 Kyoto Granvia Hotel – The most convenient Kyoto station hotel
Kyoto Granvia Hotel has an extremely convenient location right above Kyoto Station. While this is not a super luxury hotel the rooms are clean and spacious. If convenience is your priority then this is the place to stay.
Click here to check the latest prices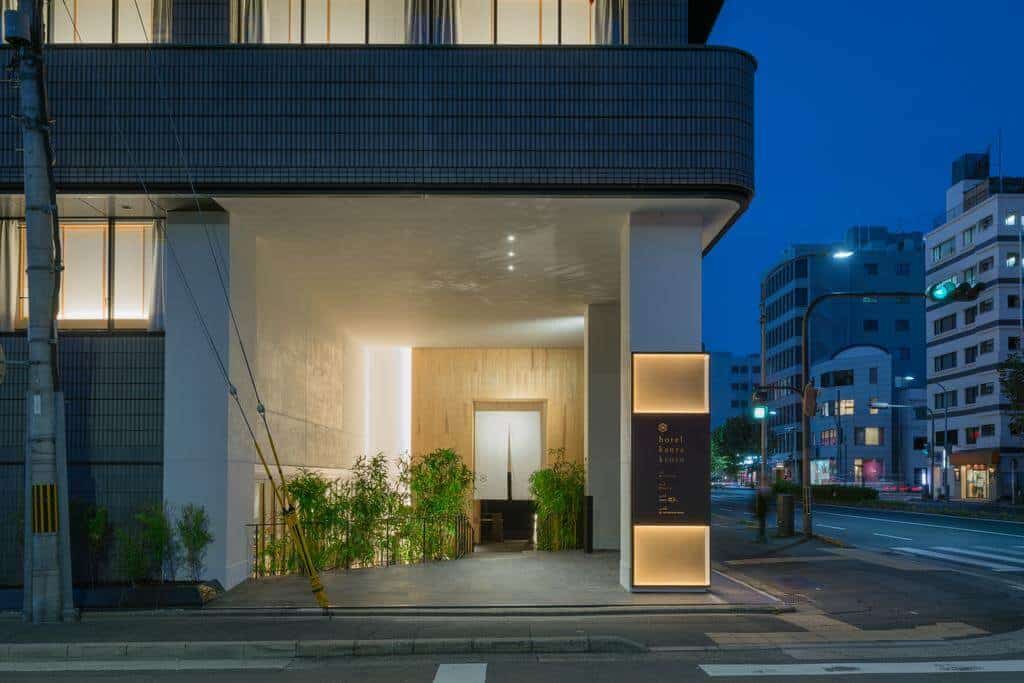 Hotel Kanra Kyoto is a beautiful hotel with a mix of minimalist western and Japanese decor, with wooden japanese baths and very comfortable beds. The beautiful design of this hotel combined with its convenient location and impeccable service make it a top pick in this area.
Click here to check the latest prices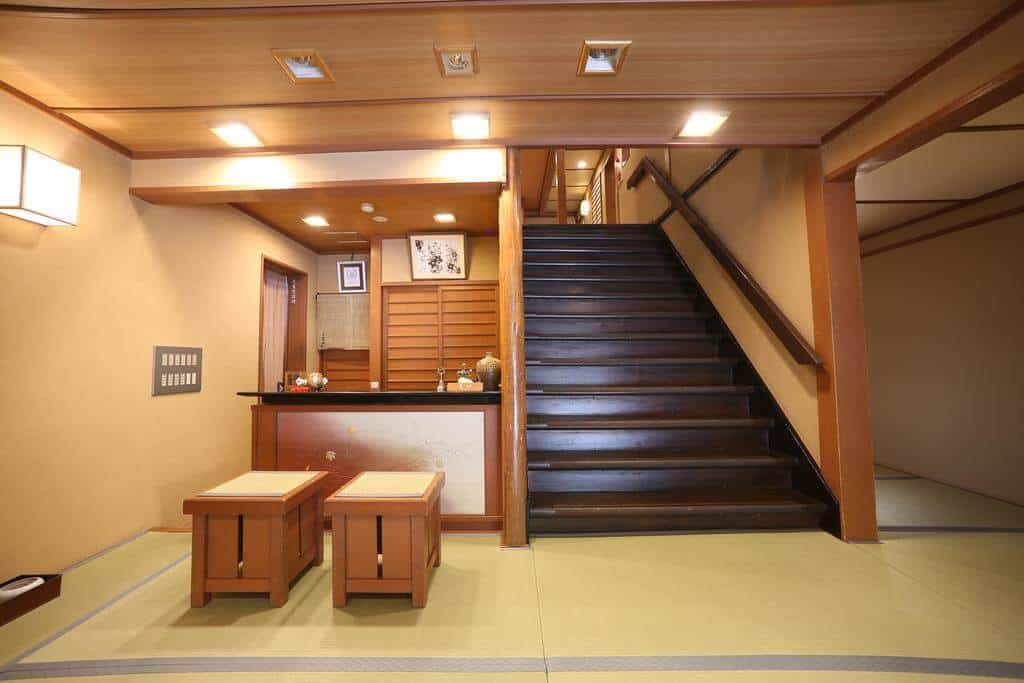 Ohanabo Kyoto – Ryokan near Kyoto Station
Ohanabo Kyoto is a superb ryokan near Kyoto Station that offers "Kaiseki" multi course in room dinners. There is a hot public bath in this ryokan while you can also choose rooms with private bathrooms. If you're looking for a true Japanese experience with fantastic staff, great service and a convenient location near Kyoto station this ryokan is a great choice.
Click here to check the latest prices

Aya inn Karasuma gojo – A mid range vacation home in Kyoto Station Area
Aya inn is a beautiful 3 bedroom house in Kyoto, around 15 minutes walk away from Kyoto station and garners rave reviews from guests who have stayed here.
Click here to check the latest prices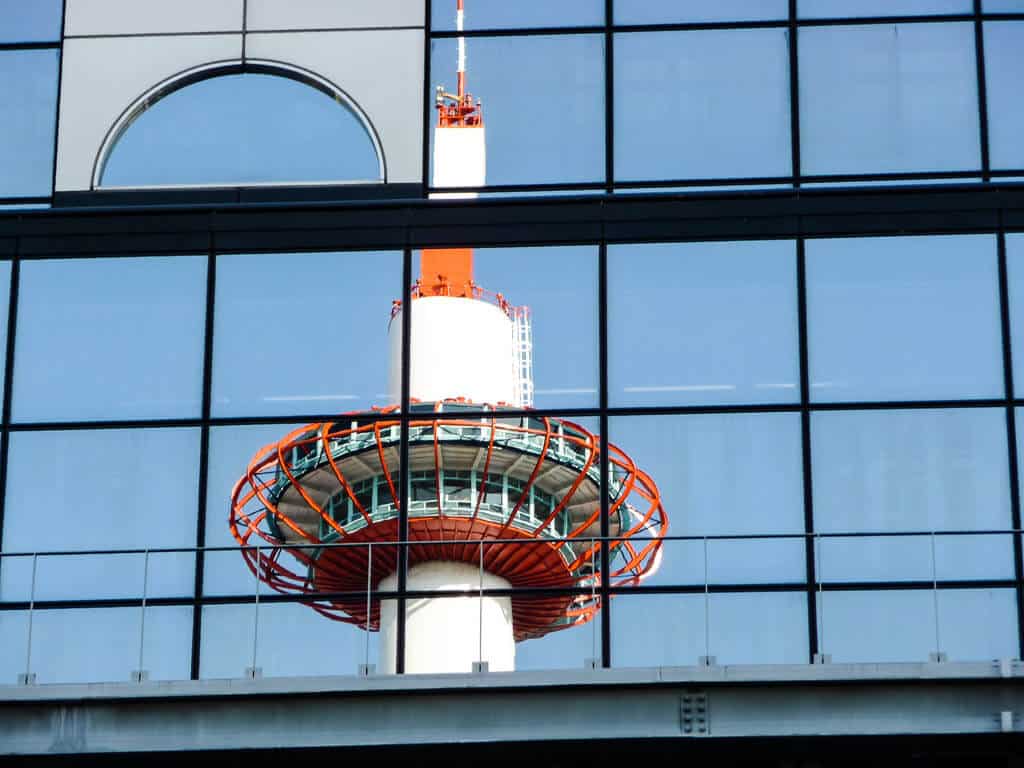 We hope this has helped you get a better idea of the best place to stay in Kyoto for your needs. Feel free to ask us any questions in the comment below. You can also read our post on the top things to do in Kyoto for further ideas.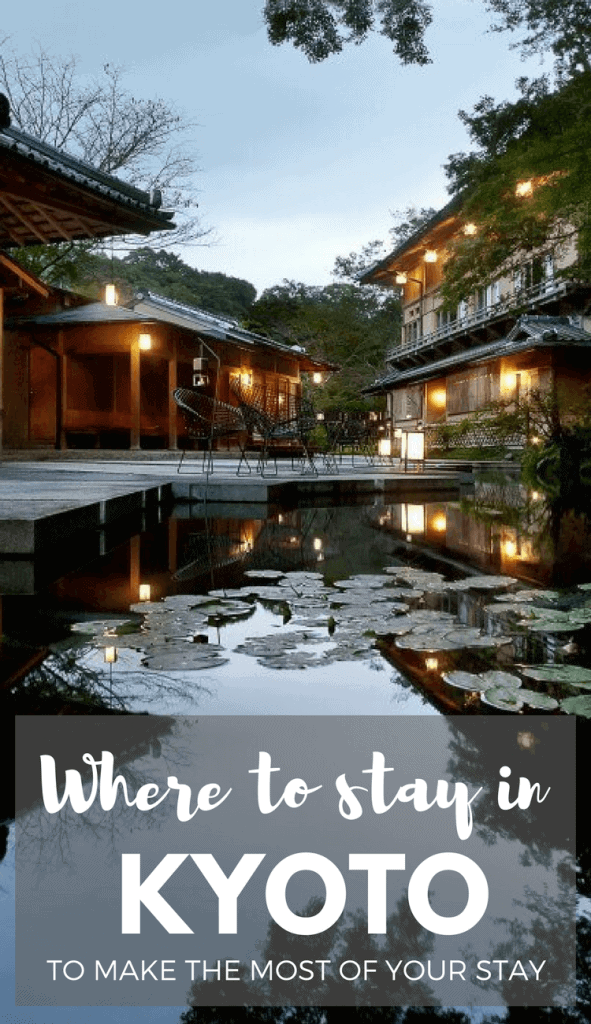 Heading to Japan? Check out our other Japan posts before you go!
Japan Trip Planner – Amazing Places To Visit In Japan | Japan Trip Planner. Check out our post on our favourite places to visit in Japan. Discover islands, cities, and villages.
From Tokyo to Kawaguchiko – An amazing Trip to Mount Fuji – Click here to find everything you need to plan an amazing trip from Tokyo to Kawaguchiko to visit Mount Fuji. How to get there, what to eat, do and see.
Finding Peace In Hiroshima – Our first port of call in Japan was in Hiroshima. Read about how we and the city itself found peace in Hiroshima after utter devastation.
Things To Do In Kyoto – Are you thinking of visiting Kyoto? Read our Things to do in Kyoto blog before heading there to make the most of your visit.
Sleeping In A Manga Cafe In Tokyo – A video blog of us sleeping in a manga cafe in Tokyo. Why? Because it felt so Japanese. Did we sleep well? Watch the video to decide if it looks comfortable.
What To Do In Osaka – Are you heading to Japan? Read our post on What to do in Osaka before heading to this foodie city. From museums to river walks we list our top highlights.
How We Gatecrashed A Japanese Pop Stars Wedding In Tokyo – This is the tale on how we gatecrashed a Japanese pop stars wedding in Tokyo. We honestly did it by mistake but it took us a few hours to realize what we did.
Things To Do In Nara – Read our local's guide of top things to do in Nara. From temples to the deer park and amazing food we share the best tips to make the most of your trip to Nara.
The Best Ryokans and Hotels in Nara – Are you looking for accommodation in Nara, Japan? Then read our post on The Best Ryokans and Hotels in Nara Japan before booking. Stay in a traditional style Japanese Inn for amazing food and incredible hospitality.
A Guide To The Yaeyama Islands – Discover Japan's secret tropical location The Yaeyama Islands, Okinawa. They are a perfect add on to your Japanese adventure.
5 reasons to visit Taketomi Island – If you are heading to the land of the rising sun on your next trip then here are 5 reasons to visit Taketomi Island, Japan when you go.
Things To Do On Ishigaki Island Japan – If you are heading to the Yaeyama Islands in Japan, then read our blog post on what to do on Ishigaki Island, Okinawa.
Okonomiyaki Recipe (Japanese Pancakes) – This week on global recipe swap we have an Okonomiyaki Recipe (Japanese Pancakes) a favourite dish of ours when we were travelling in Japan.
Things to do on Iriomote Island – Are you heading to the Yaeyama Islands? Then read what are our Top things to do on Iriomote Island, Japan. Enjoy Japan's tropical paradise.
Walking On The Nakasendo Trail – Discovering the Nakasendo Trail (Following Ancient Footsteps In Japan). Read about an ancient walking route in Japan & see traditional ways of Japanese Life.
Gujo Hachiman Castle – If you visiting Gifu Prefecture in Japan then we highly recommend you visit Gujo Hachiman Castle which is also known The Castle In The Sky. Read our post to find out how to get there and what's it like.
#LoveYourTravels
Karen is a trained psychologist and coach. But really she's an adventurer who believes travel can be one of life's best teachers. She writes to inspire you to take the leap and travel in a way that is memorable and meaningful.