If you are looking for places to visit in Mexico then you have come to the right place. We spent 3 months in this wonderful country and managed to visit 9 places during that time. This is no scientific post though, we know that there are plenty of other amazing places in Mexico that we are yet to see but these were our favourites.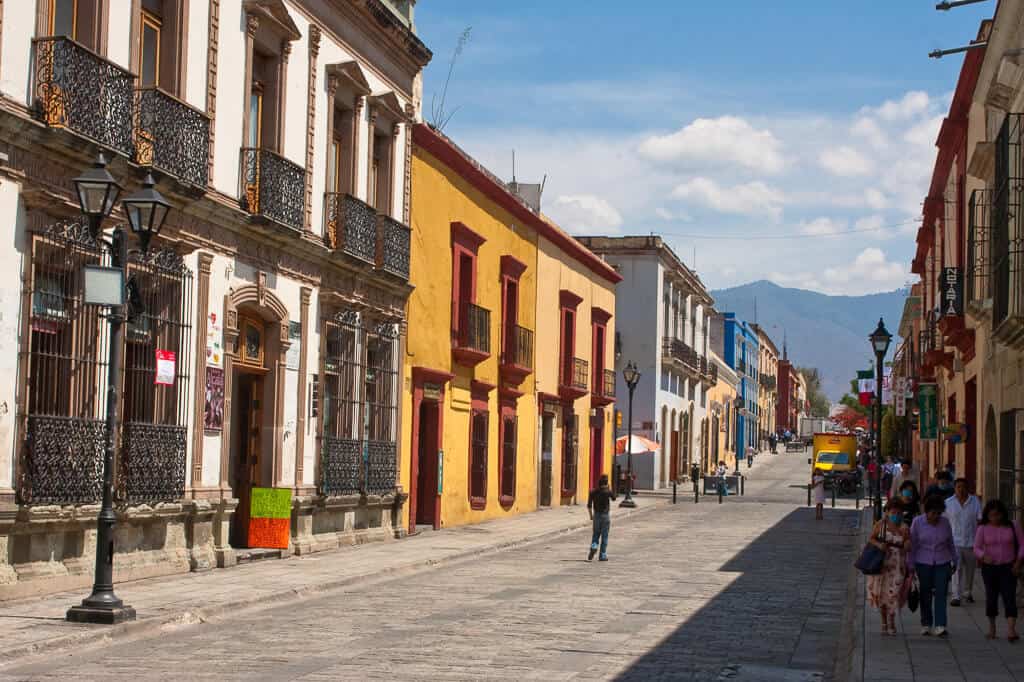 Places To Visit In Mexico
Isla Mujeres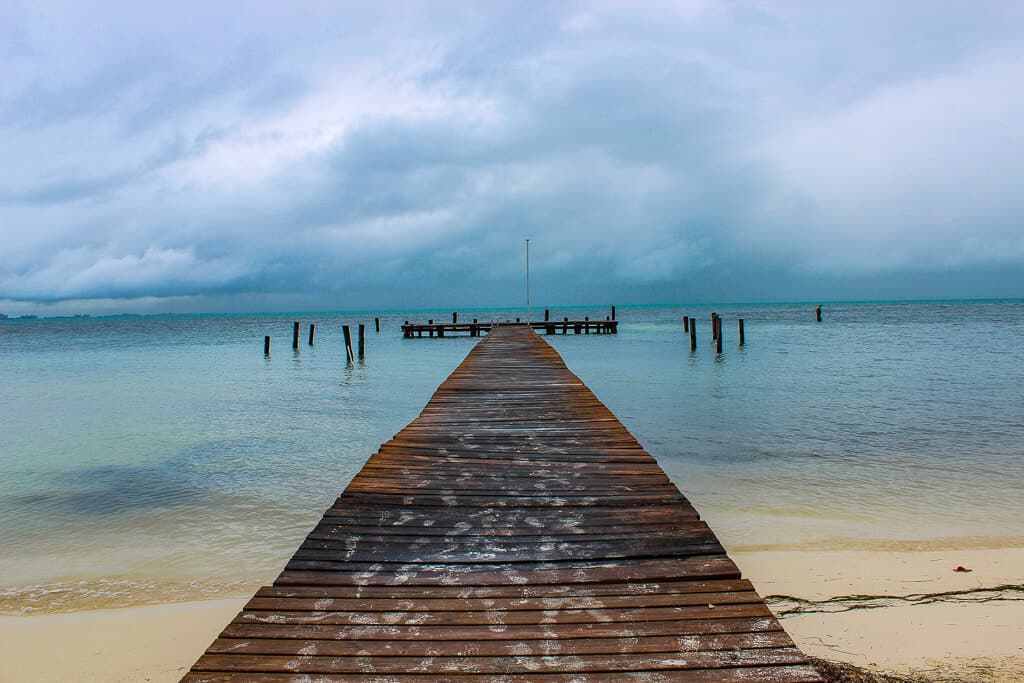 Just across the water from brash Cancun is the more sedate side to the Riviera Maya, Isla Mujeres was our very first stop in Mexico and we instantly fell in love with the island. This Carribean island is perfect for beaches, scuba diving, and just winding down. At the southern tip of the island, there is even remains of a Mayan temple. You can get around the island in a day by scooter, bicycle or what we did by hiring a golf cart.
Check here for hotels in Isla Mujeres
Merida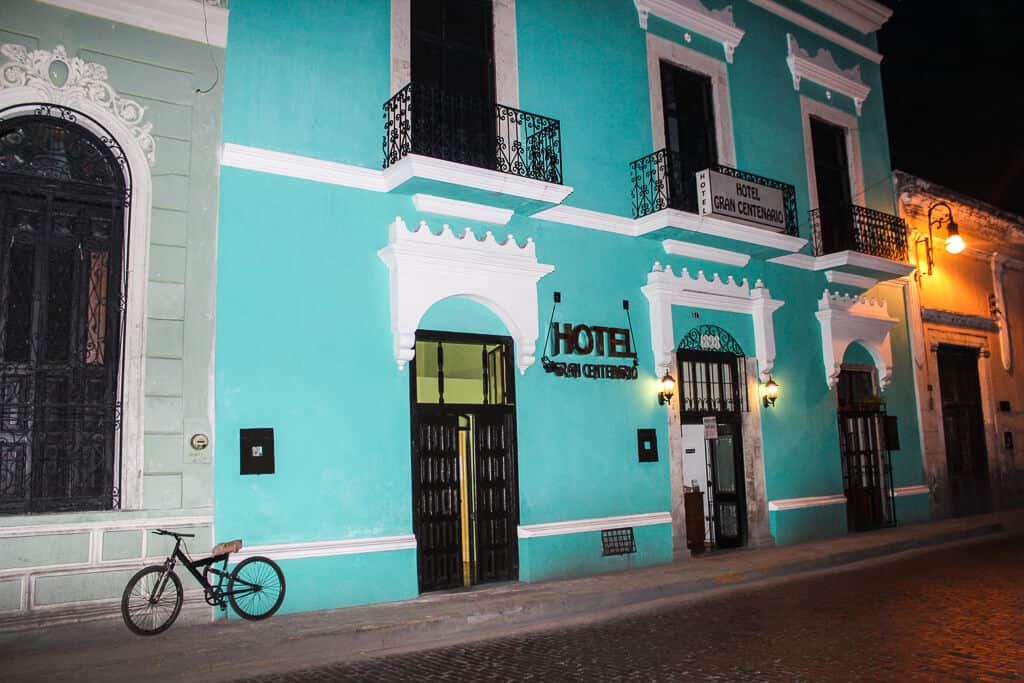 To be honest, Merida wasn't on our radar until after we landed in Mexico and heard from other travellers. I am so glad that we included it in our Mexico itinerary as we loved the city. Merida is the capital of the state of Yucatan and it is a colonial gem. Life is centred around Plaza de la Independencia where you will find markets, restaurants and bars. It seems like all of Merida congregate here giving the plaza a real buzz. Make sure you wander the streets to admire the colonial architecture.
Check here for hotels in Merida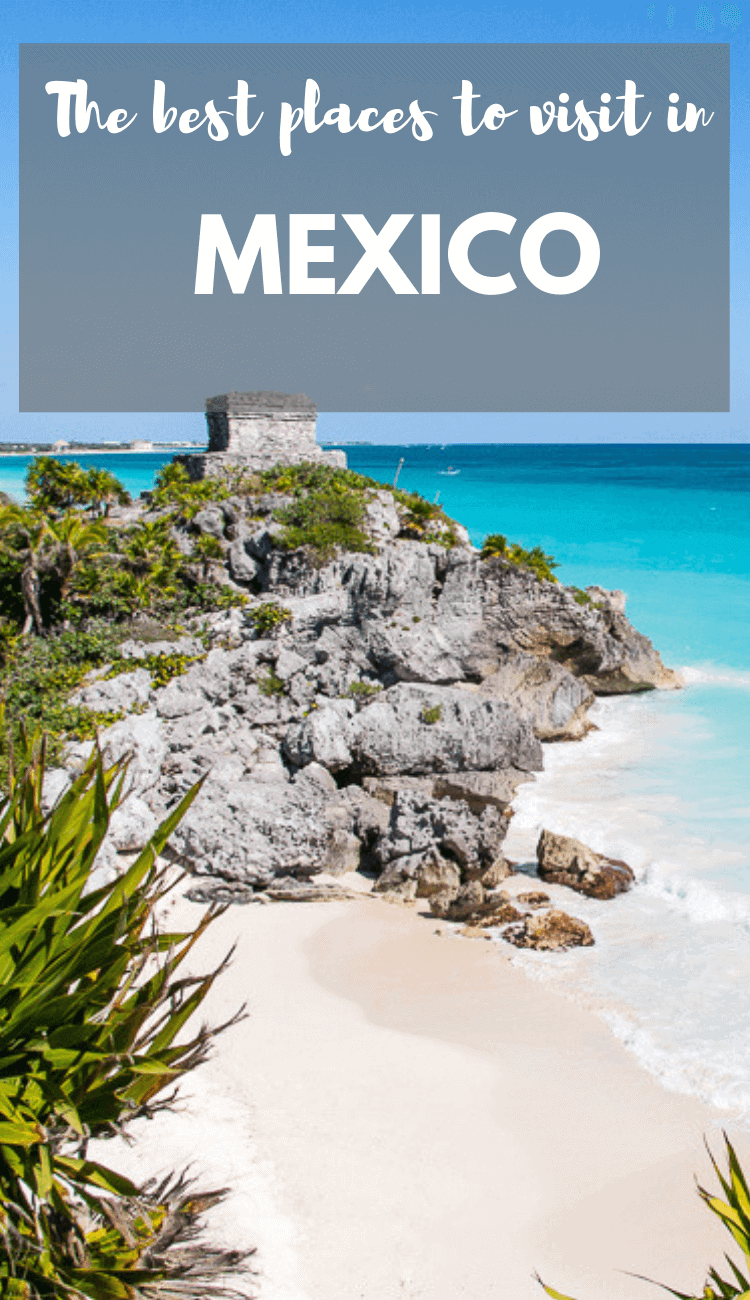 Playa del Carmen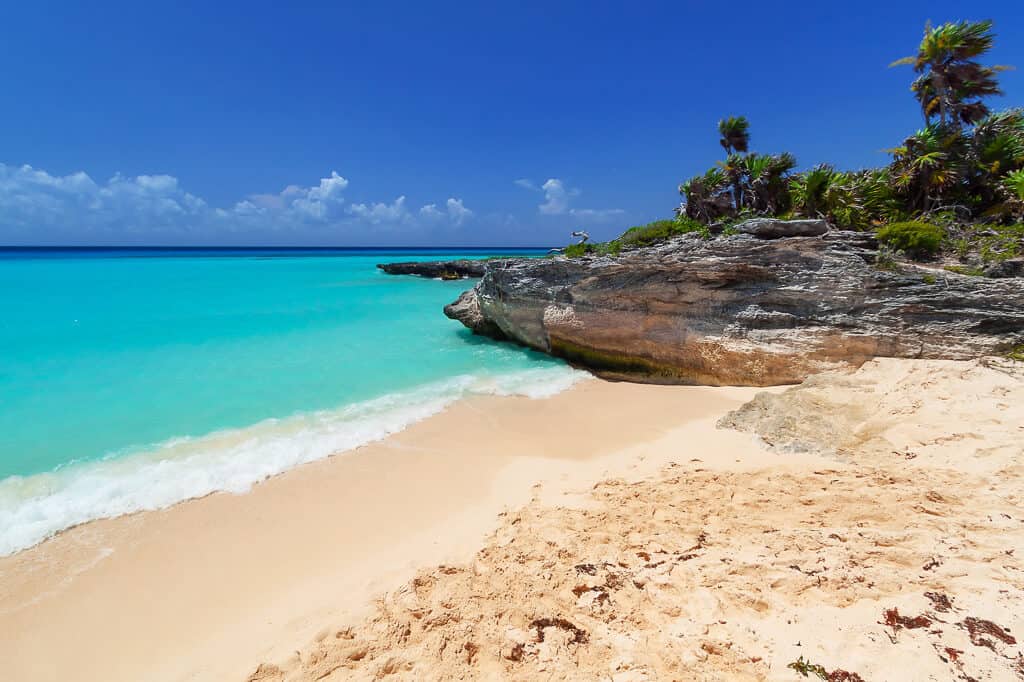 I wasn't expecting to like Playa del Carmen but I was pleasantly surprised with this Caribbean coastal town. If Merida is all about culture then Playa del Carmen is all about the beaches. This is a town that has embraced people from all over the world giving it a cosmopolitan feel which you will find in the hip bars, chic cafes and international restaurants that line the streets. Some of the Mexican authenticity has gone because of this but if you combine Playa (as it is known) with Merida you have the best of both worlds.
Check here for hotels in Playa del Carmen
Tulum

We knew we would fall in love with Tulum as soon as we arrived. Most of the hotels are sustainable and sit right on a beautiful long white sand beach with the turquoise Caribbean lapping at your feet. There are amazing restaurants and bars in the area and there is even a Mayan castle right at the end of the beach. What's not to love? Throw in amazing cenotes, and the more authentic downtown area and what you have is one of our favourite spots in all of Mexico.
Check here for hotels in Tulum
Isla Holbox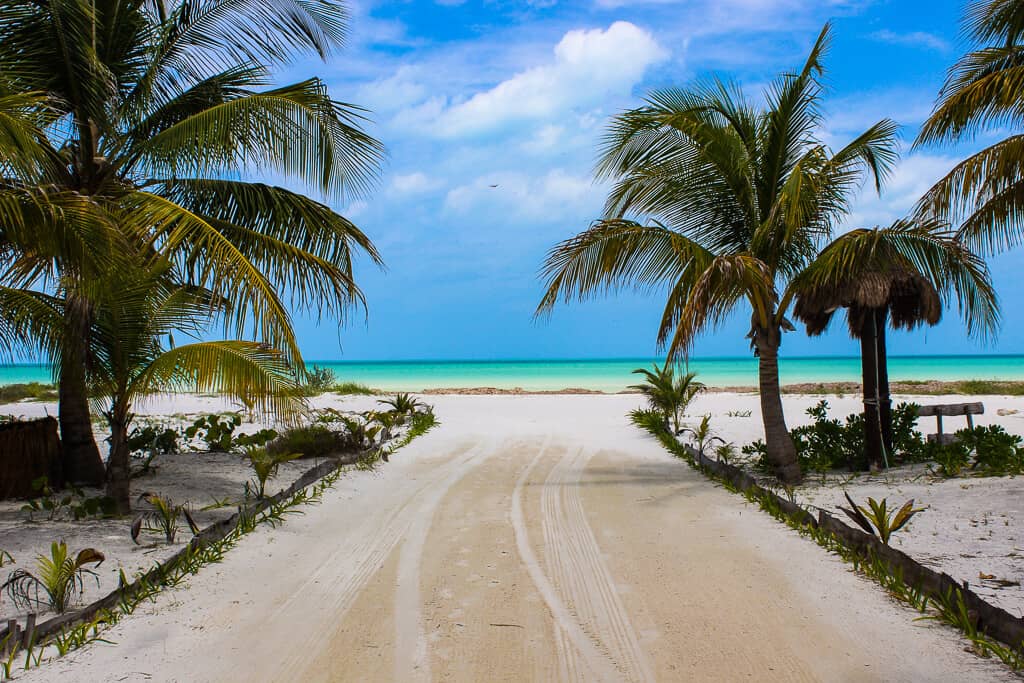 The most Caribbean of Mexico's Caribbean islands, Isla Holbox moves to a beat that is slower than the rest of Mexico. Situated between the Gulf of Mexico and the Caribbean sea this car-free island was our last port of call and what a way to end our trip around Mexico. Isla Holbox is part of the Yum Balam Nature Reserve and the waters surrounding the island is rich in marine life such as sea turtles and whale sharks. Isla Holbox is also a haven for birdwatchers, with over 150 bird species, including flamingos and pelicans calling the island their home. This is the ultimate chill-out island.
Check here for hotels in Isla Holbox
Cozumel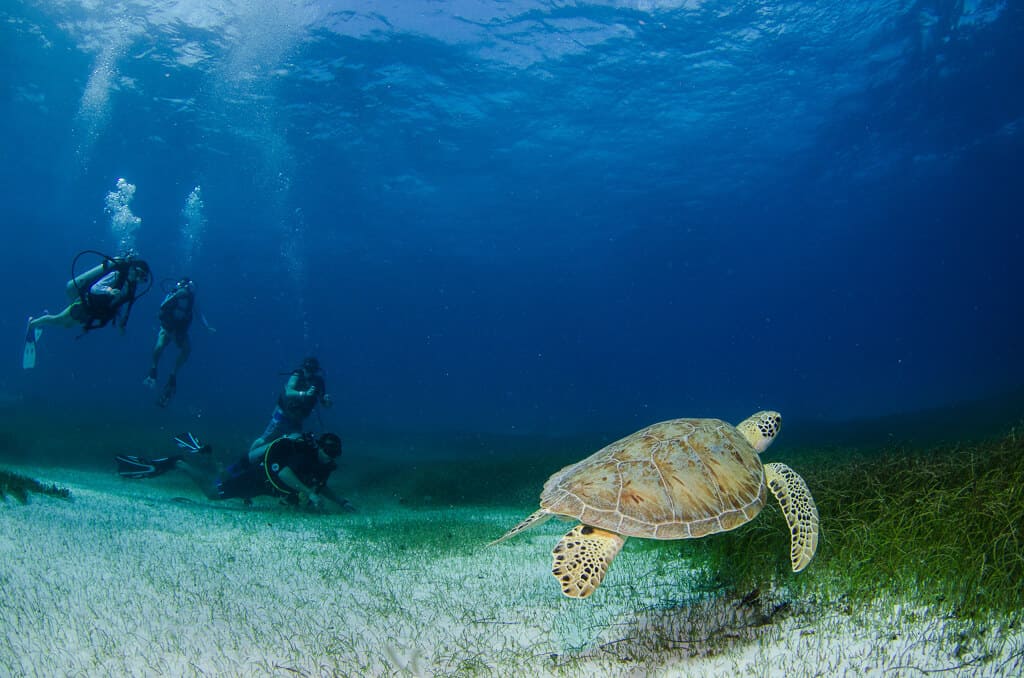 From one Caribbean Island to another, Cozumel is known for its amazing diving spots and that was the reason why we visited. At Arrecifes de Cozumel National Park, there are diving spots around a section of the Mesoamerican Reef and the Museo Subacuático de Arte's submerged sculptures. Unfortunately, when we visited the sculptures weren't there. Cozumel is known for its diving but the island is probably more local and authentic than Isla Mujeres and Playa del Carmen.
Check here for hotels in Cozumel
Chichen Itza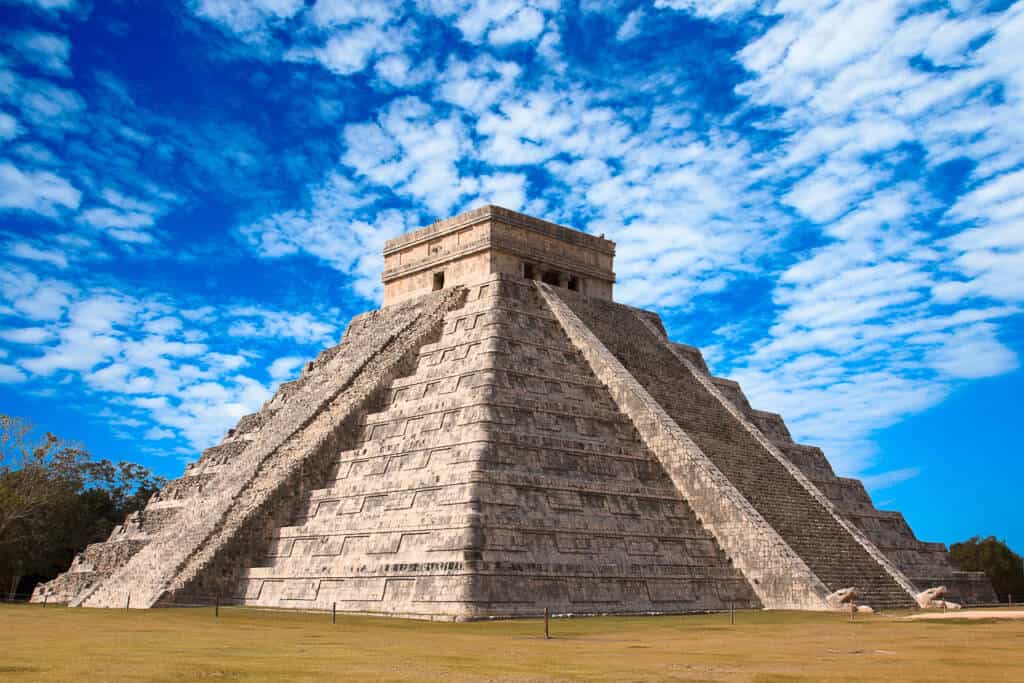 Probably one of the most famous Mayan sites in the world, Chichen Itza was a large pre-Columbia city built by the Maya between 600-900AD. Yes, it is busy but a very good reason, it is one awesome site. To avoid the crowds at Chichen Itza try and stay in a smaller town nearby and arrive early. You can also do day trips to Chichen Itza from Playa del Carmen, Tulum and Cancun. In 2007, Chichen Itza's El Castillo was named one of the New Seven Wonders of the World after a worldwide vote and it is also a UNESCO World Heritage Site.
Check here for hotels in Chichen Itza
Oaxaca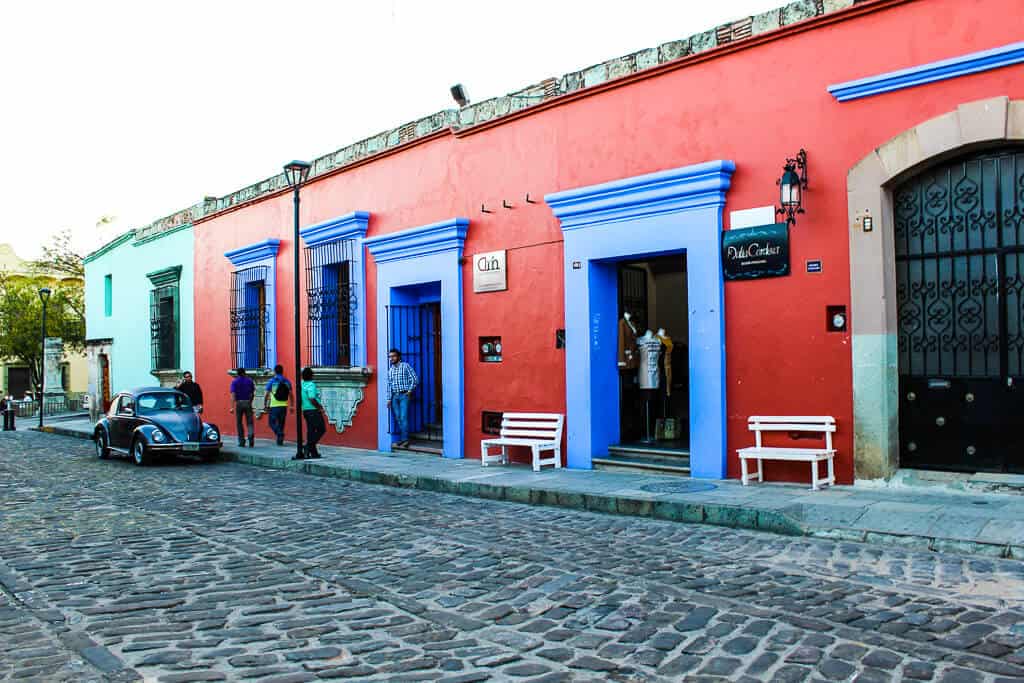 Oaxaca City is one of those places where once you have visited you start on plans to move there. We would walk around the old cobbled streets and want to go in every coffee shop, bar, and restaurant that we passed. They all looked so funky and hip. Oaxaca is pretty much untouched by development and it remains very much Mexican. The food here is a real standout so make sure you try as many different dishes as you can. Leave room for mezcal too as Oaxaca has some of the best mezcal bars in the world.
Check here for hotels in Oaxaca
San Pancho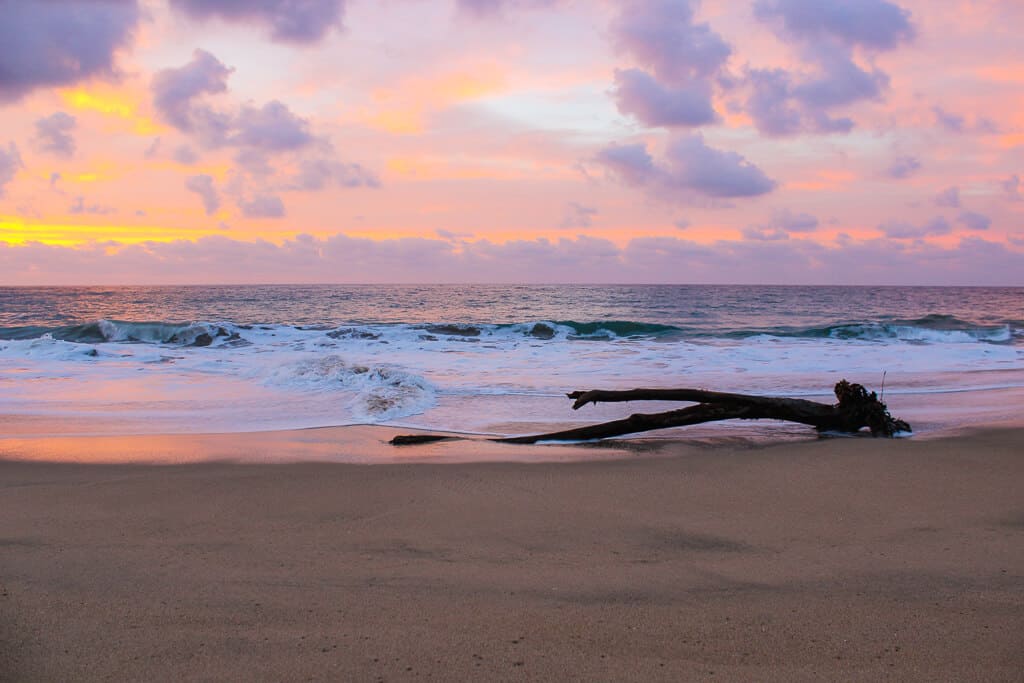 Do you know that I mentioned that our trip around Mexico was 3 months long? Well, we spent 2 months of those in the wonderful town of San Pancho on Mexico's Pacific coast. Two months in a small town I hear you say. Well, San Pancho might be small but that little town punches way above its weight. The beach is full of life, from pelicans dive-bombing the fish to Humpback Whales breaching on the day we arrived. We witnessed some of the best sunsets we have seen anywhere on that beach. The food scene is amazing too, you can find anything from Argentinian Steak to great Italian Pizza. We have never visited a town where the locals, ex-pats and travellers all connected like they do in San Pancho. Just writing about the place makes me want to go back to see how everybody is doing. San Pancho is that type of town. You arrive a stranger and leave with life-long friends.
Check here for hotels in San Pancho
Are you heading to Mexico? Then check out our other posts on Mexico!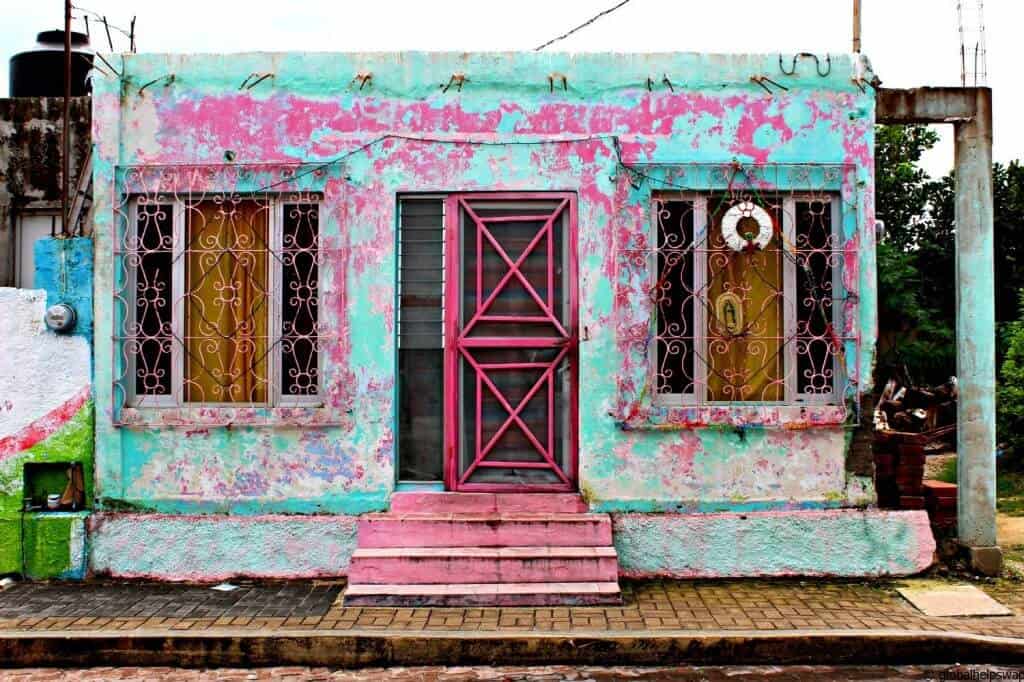 Visiting the Cenotes in Mexico – Clamber down the rabbit hole with us and discover a whole new world. Get ready to be blown away.
First Impressions of Mexico – Read our post on our first 24 hours in Mexico. From the people to the food, read all about it here.
A Guide to Isla Mujeres – A guide to Isla Mujeres. Read our Isla Mujeres tips to make the most of this magical island. Our Isla Mujeres travel blog has all you need for a great trip.
The Wonder of Chichen Itza – Come and discover the most famous Mayan site of them all and leave asking more questions than when you arrived.
Things to do in Playa del Carmen – Find out our things to do in Playa del Carmen, Mexico. Playa del Carmen is the place to be seen in the Yucatan Peninsula. Do you think it deserves to be?
15 reasons why we love Isla Holbox – Find out why we think Isla Holbox is Mexico's best island. Here is a sneak peek: Hammocks in the sea, Pink Flamingos, Eco Resorts, Whale Sharks, Sandbanks.
Whale Watching in Mexico –  Read about our amazing day out on the Pacific where we met humpback whales, dolphins, stingrays, and much more.
Things to do in Oaxaca City – Find out why Oaxaca City is one of our most favourite destinations in the world. Click here for the best 10 things to do in Oaxaca City.
19 favourite memories from San Pancho – San Pancho is one of the most special places we have visited. Here are our 19 favourite memories of our time there.
Cenotes in Riviera Maya – The Best Cenotes In Riviera Maya Mexico | Our Favourite 7 Cenotes In The Riviera Maya. Check out our favourite Cenotes in Mexico & why we love them.
#LoveYourTravels