Cabanas Tulum Hotel | The perfect place to relax and reunite with nature
Memorable accommodation in the Yucatan, Mexico.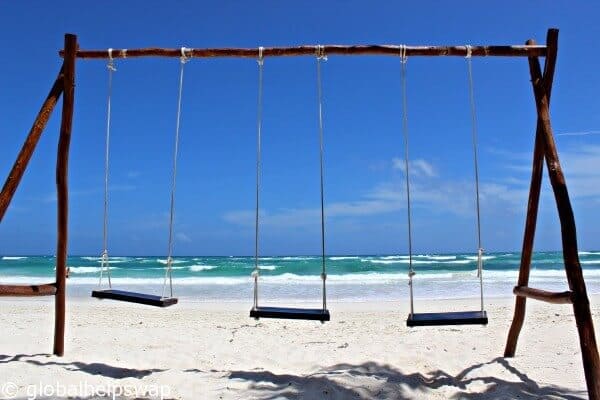 "What you like diving? Yes we do we answered. "I love diving! I can take you if you want?" How many times has a hotel manager said that to you? This happened while we were checking in! Welcome to Cabanas Tulum Hotel, a place where the staff become your friends as soon you arrive.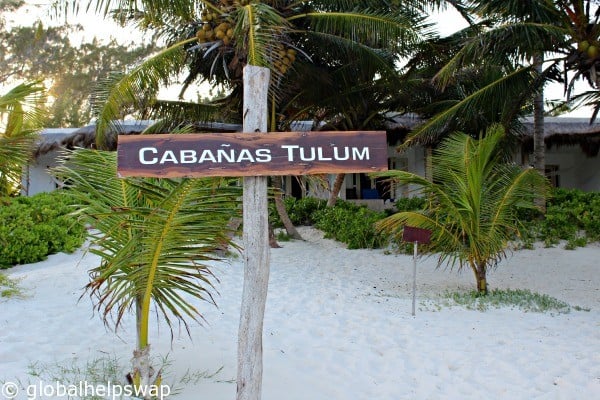 Cabanas Tulum Hotel sits on a pristine stretch of beach facing the turquoise Caribbean sea. With only 16 rooms it's the perfect place to relax and reunite with nature. There are 8 beach front rooms and 8 partial sea view rooms, so which ever room you choose, you can see and hear the crashing waves coming in. We left our doors open at night and drifted off to the sounds of the Caribbean. Bliss.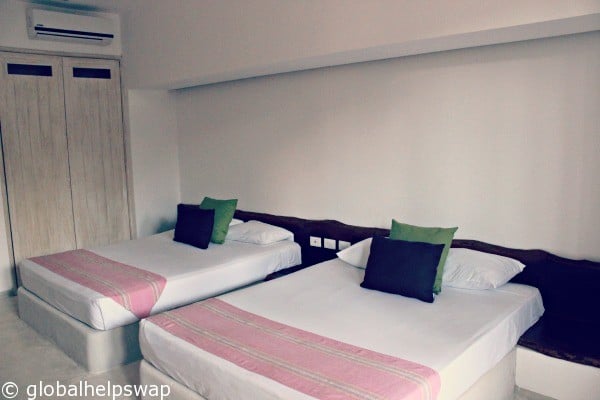 The Rooms
Cabanas Tulum Hotel have designed their rooms perfectly with their surroundings. We stayed in the partial sea view room which is just a few steps away from the beach and pool. With the white washed walls and floor it instantly gave off that beach side vibe.
Each room has its own veranda with hammock , a/c, and safe. You also get a great breakfast every morning as part of your stay. They have purposely left each room without TV's. As one of the members of staff said "we want our guests to slow down, breathe and watch the sea instead of TV". Can you see why we fell in love with the place. They run the hotel how we like to run our lives!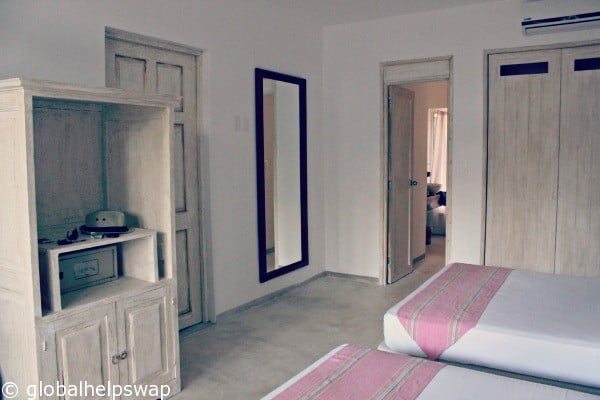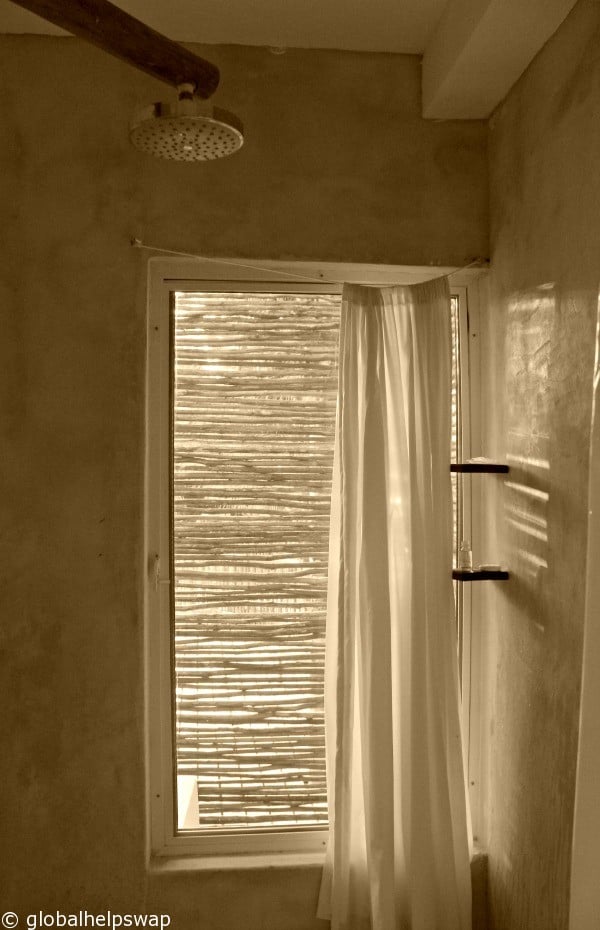 We loved the rain shower. After a hard day relaxing at the beach it was nice to come back and take a shower with the sun streaming through.
The Beach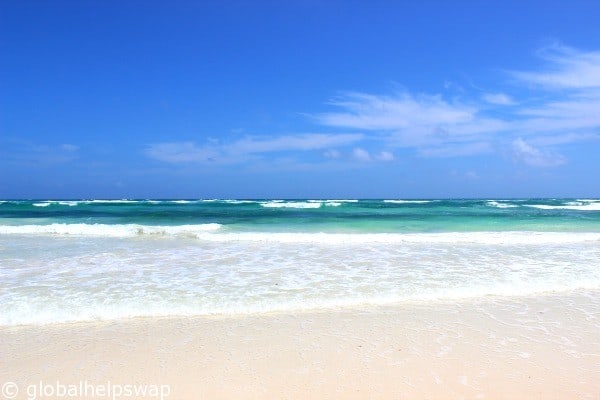 Let's be honest. The reason why you come to Tulum is to be on the beach, and what a beach. Sparkling white sand and turquoise seas with only low-rise, eco hotels along the entire stretch, Tulum is the polar opposite of brash Cancun. We loved it. How can you not relax when your hotel provides you with sunbeds like the ones below!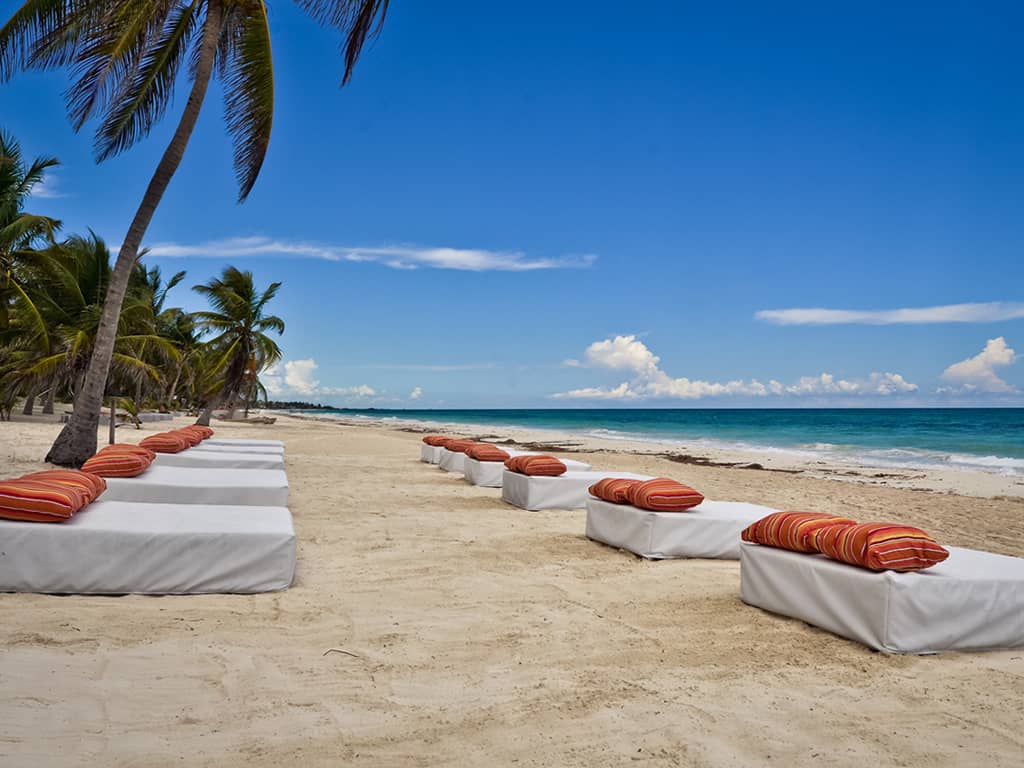 On our first day at Cabanas Tulum Hotel we were lying on our sunbeds when two gorgeous pink flamingoes flew over us. It was magical, but It's not just flamingoes that like Tulum. As the beach is very quiet at night, turtles still feel safe enough to come and lay their eggs. At Cabanas Tulum Hotel staff are trained to teach guests about turtles.
Once the turtle has laid her eggs, the staff will put protective red tape around the area of the eggs to let guests know that it's a hatching site. The turtle season runs from  1st of June and lasts 6 months.

Eco Credentials
Cabanas Tulum Hotel is truly an eco hotel. They generate their own electricity (at the moment it's not enough to power the a/c's, so the a/c's come on from 19:00 until 07:00) they plant trees along the beach, they bring in their own water and they are extremely passionate about conservation. It was so nice to stay in a place that cares about the same things we do but still provides life's little treats.
Conclusions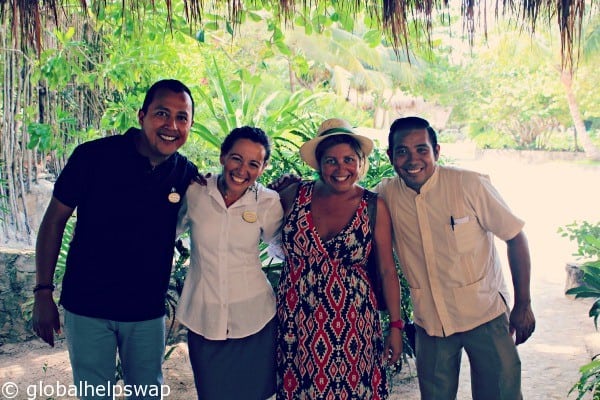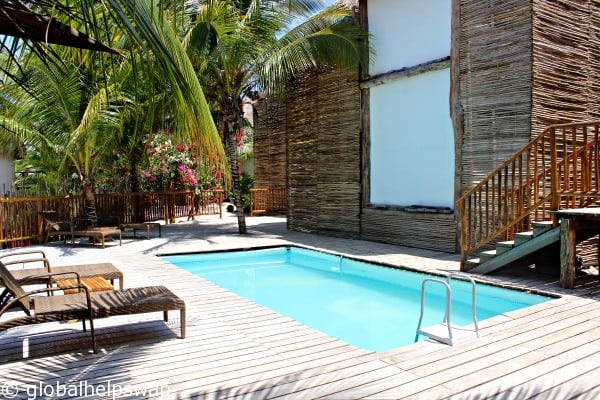 Cabanas Tulum Hotel is a beautiful place to stay if you are in Tulum and we highly recommend it. It's a place where you leave all your troubles behind and just sit back, relax and watch the world go by.  The service from the wonderful staff is fantastic. We did not want to leave. So a big thank you to: Dan, Adrianna, Aubrey, Cithlaly and Pati. Dan we will take you up on your kind diving offer when we come back. 🙂
If you would like to book a room at Cabanas Tulum Hotel you can do here. Book a room.
Disclaimer: We were kindly invited as guests by Cabanas Tulum Hotel. As always all opinions and thoughts are our own.
#LoveYourTravels