Before visiting Mexico I had never heard of Cenotes, but after spending 3 months in this wonderful country Mexico's Cenotes soon became one of our favourite things to visit. Mexico's Yucatan Peninsula is home to over 6,000 Cenotes.
Cenotes In Riviera Maya
So what is a Cenote?
A Cenote is a natural sinkhole caused by limestone collapsing. The collapse exposes groundwater beneath making them the perfect place to swim, snorkel or scuba-dive. Most Cenotes are small with tiny openings but other Cenotes are so huge you can actually swim and dive in them. If you are visiting Mexico then visiting a Cenote is a must do activity.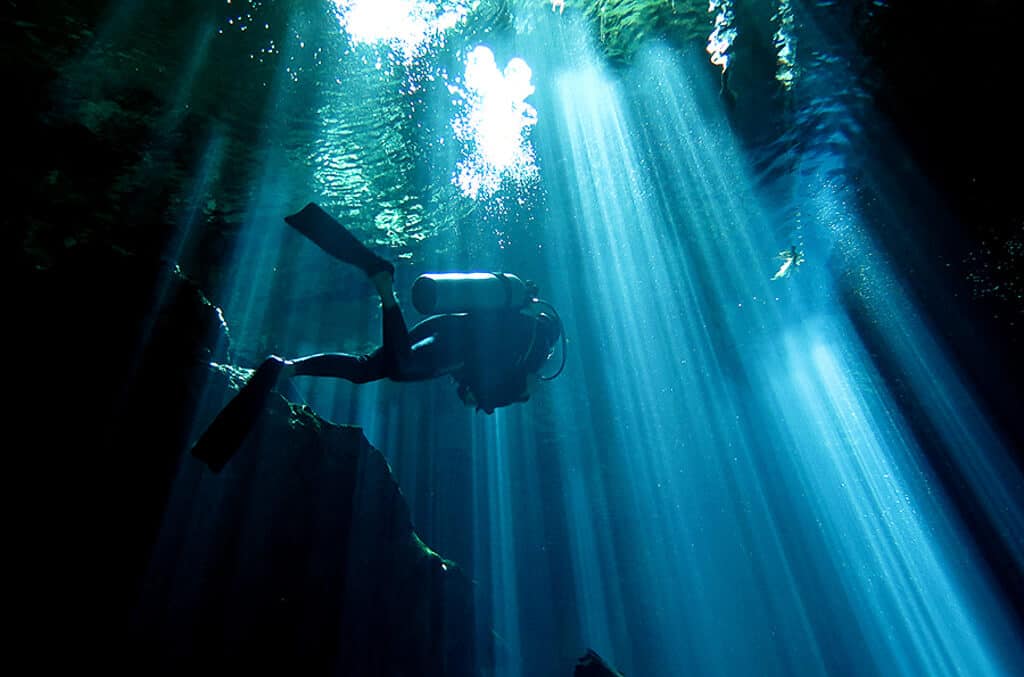 Cenote Ik Il, Chichen Itza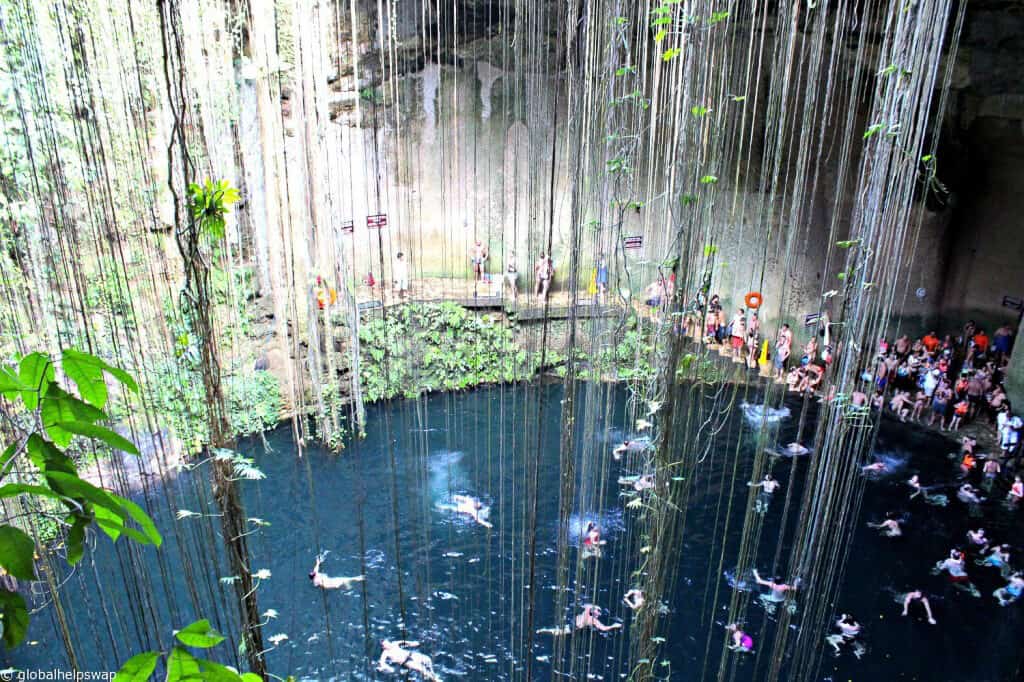 This is one of the most famous cenotes in the area as it is close to the amazing ruins of Chichen Itza. When we visited Cenote Ik Il it was busy but we didn't mind sharing it with other travellers whilst we cooled off from walking around the ruins. This is a huge natural pool, the depth goes down to 130ft! There are changing rooms, restaurants and toilets at Cenote Ik Il which is a rarity as most smaller cenotes have none of these facilities.
Cenote Dos Ojos, Tulum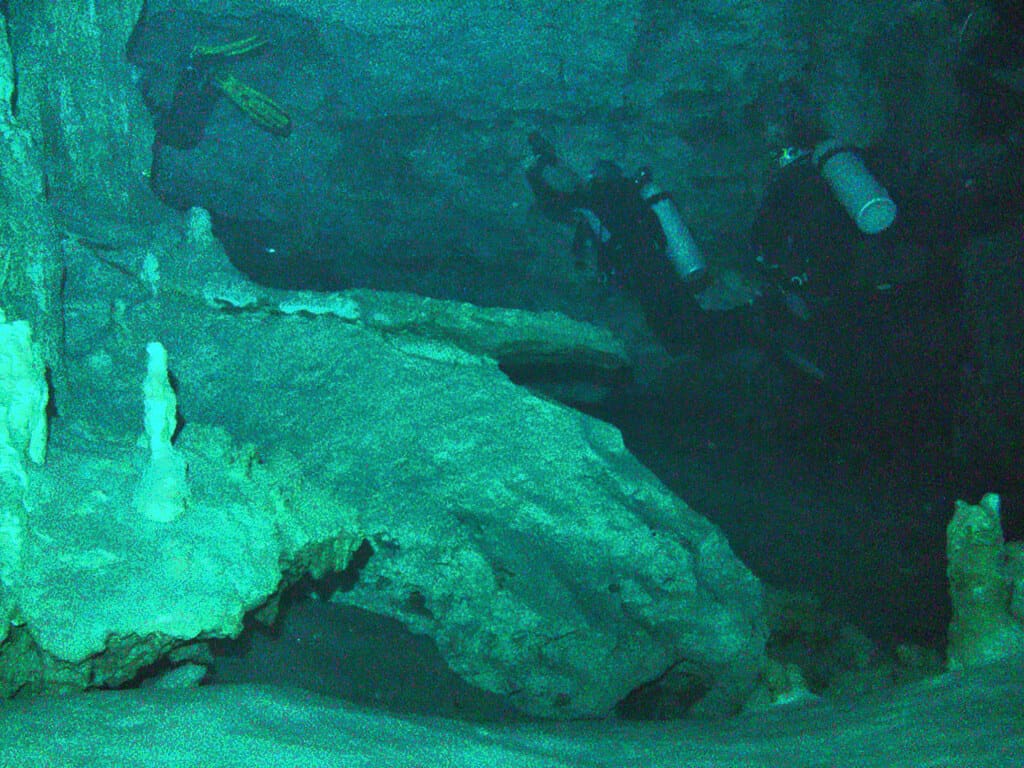 Cenote Dos Ojos near Tulum are two connected Cenotes (Dos Ojos, is two eyes in Spanish) popular with scuba divers and snorkellers, but you can swim here too. The actual cave system here 51 miles long that encompasses 28 cenotes. Maybe it should be called 28 eyes but that doesn't have the same ring to it. The water here is crystal clear and maintains a constant temperature of 77 degrees. This is a popular Cenote so the earlier you arrive the better.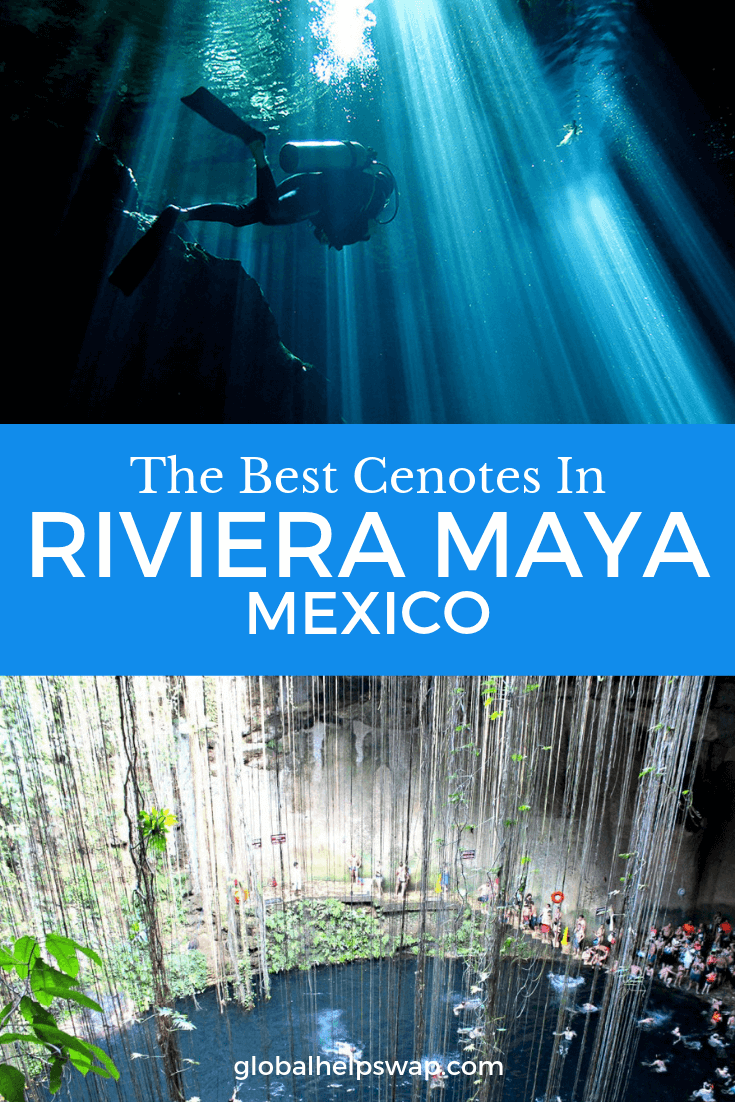 Cenote Jardin del Eden, Puerto Aventuras
View this post on Instagram

This beautiful Cenote is surrounded by lush vegetation and wildlife as it is located in the jungle. Make sure you bring your own food and drinks as there is no restaurant here. If you like jumping into cool clear water then Cenote Jardin del Eden is the cenote for you. Don't be surprised to see local kids climbing up the trees to jump into the cenote. Fish, eels and even turtles have been spotted in the depths here.
Cenote X'Canche, Valladolid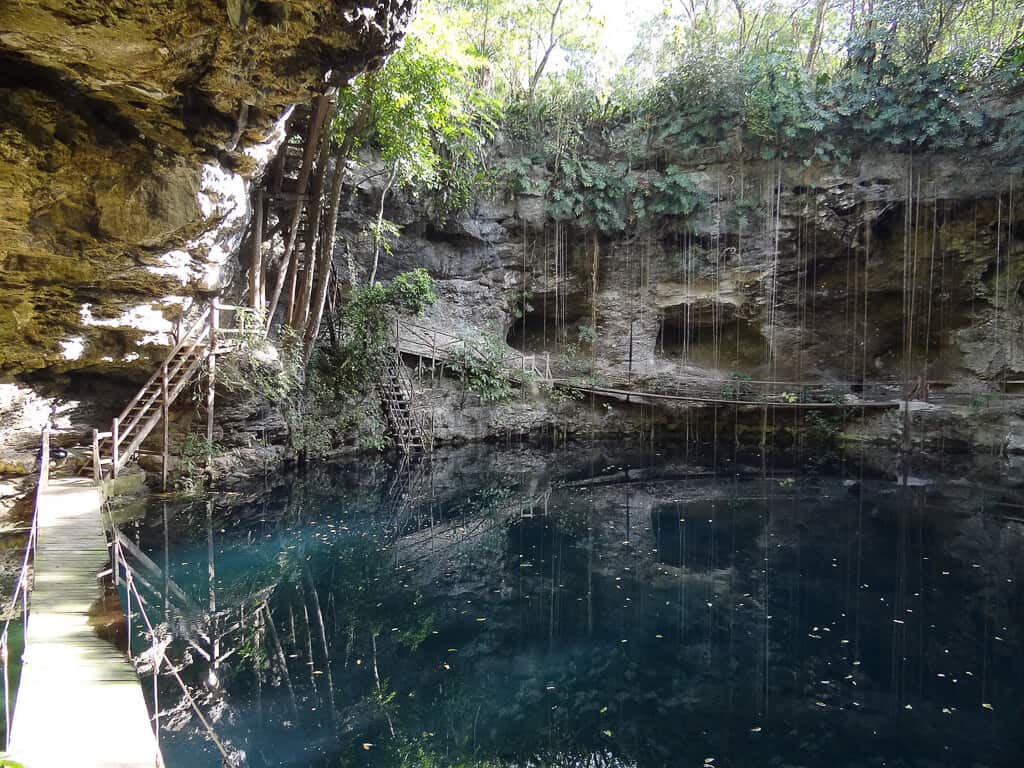 Cenote X'Canche (which is just outside the Riviera Maya) is a cenote for the adventurous types. Located in a dense jungle close to the Ek Balam archaeological site this cenote requires you to descend down a near vertical wooden staircase to access the cenote (it is not as bad as it sounds if we can do it, you can). You will be rewarded with an underground haven. This cenote is a popular add on to people visiting Ek Balam so again the earlier you visit the better.
Gran Cenote, Tulum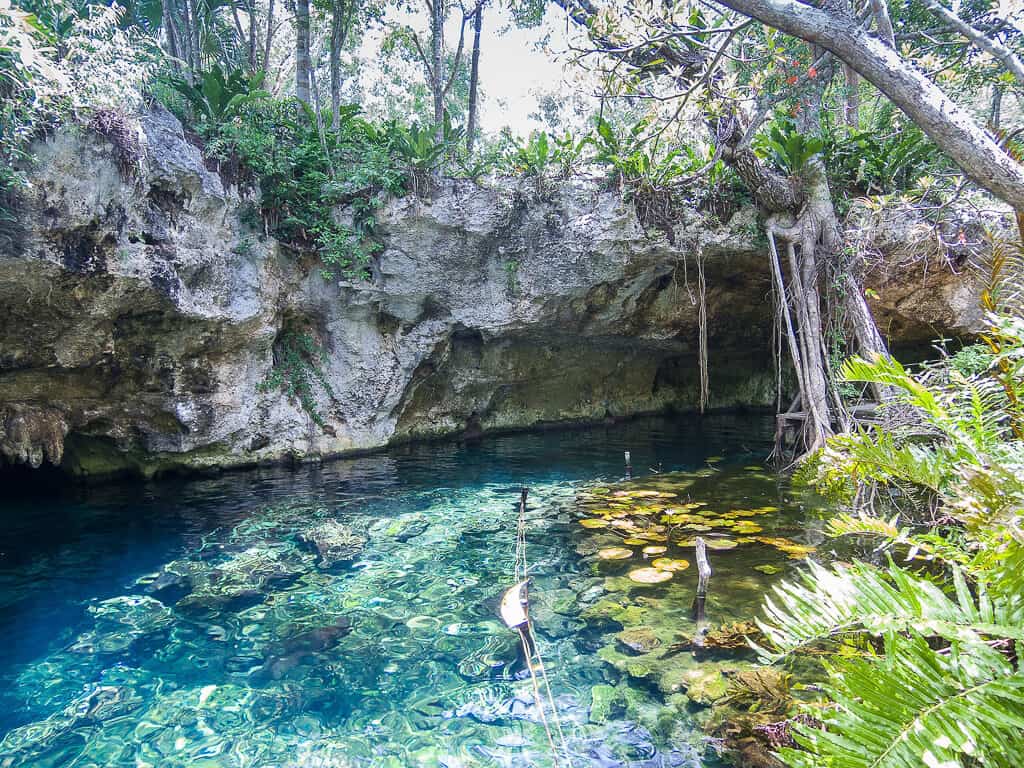 Can you believe we actually missed visiting Gran Cenote when we were staying in Tulum! The beach made us too lazy to leave the waves of the Caribbean. This cenote is one of the most popular in the Riviera Maya, the water is so clear you can see fish swimming without even entering the water. Just off from the water are caverns with stalagmites and stalactites. There are changing facilities, toilets and a restaurant on site. Gran Cenote is also a great place to dive and snorkel.
Cenote Chaak Tun, Playa del Carmen
View this post on Instagram

If you are visiting the wonderful town of Playa del Carmen then a trip out to Cenote Chaak Tun is a must. Be warned, this cenote is not for the fainthearted. These cenotes are almost completely covered (one has a slight opening) so don't be surprised to be sharing them with bats. With the admission price, you will receive a safety helmet and life-jacket. Despite its adventurous nature, Cenote Chaak Tun is still very popular. Try to visit after 13:00 when most of the tour groups have left.
Rio Secreto Cenote, Playa del Carmen
View this post on Instagram
Rios Secreto is a super popular cenote 5km from Playa del Carmen. It is a series of caves where you can go on organised tours and do anything from cycling to watch a light show. This cenote was only discovered in the last 10 years so it is one of the newest Cenotes in the Riviera Maya (well it's super old but new to human eyes!). The amazing thing about this cenote is that you can explore the 12km of underground caves without needing a dive certificate. All you have to do is walk and float through the caves as you follow your experienced guide.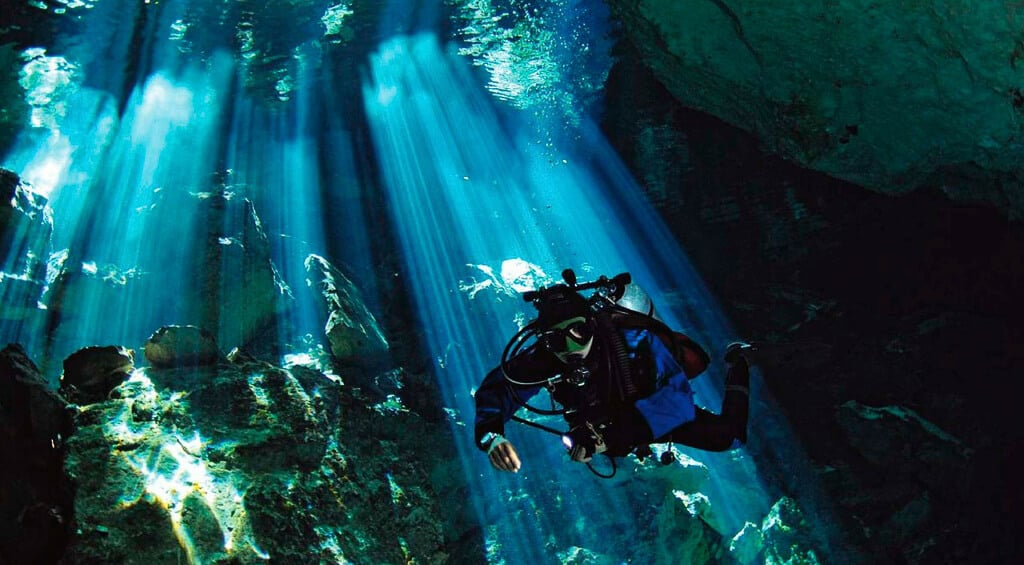 We hope this has inspired you to visit one of the Cenotes or all 7 of them if you have the energy! Swimming or diving in natural sinkholes is exhilarating and fun and Mexico has a fair share of them for you to choose from.
Are you heading to Mexico? Then check out our other Mexico Posts:
Visiting the Cenotes in Mexico – Clamber down the rabbit hole with us and discover a whole new world. Get ready to be blown away.
First Impressions of Mexico – Read our post on our first 24 hours in Mexico. From the people to the food, read all about it here.
A Guide to Isla Mujeres – A guide to Isla Mujeres. Read our Isla Mujeres tips to make the most of this magical island. Our Isla Mujeres travel blog has all you need for a great trip.
The Wonder of Chichen Itza – Come and discover the most famous Mayan site of them all and leave asking more questions than when you arrived.
Things to do in Playa del Carmen – Find out our things to do in Playa del Carmen, Mexico. Playa del Carmen is the place to be seen in the Yucatan Peninsula. Do you think it deserves to be?
15 reasons why we love Isla Holbox – Find out why we think Isla Holbox is Mexico's best island. Here is a sneak peek: Hammocks in the sea, Pink Flamingos, Eco Resorts, Whale Sharks, Sandbanks.
Whale Watching in Mexico –  Read about our amazing day out on the Pacific where we met humpback whales, dolphins, stingrays, and much more.
Things to do in Oaxaca City – Find out why Oaxaca City is one of our most favourite destinations in the world. Click here for the best 10 things to do in Oaxaca City.
19 favourite memories from San Pancho – San Pancho is one of the most special places we have visited. Here are our 19 favourite memories of our time there.