A guide to Merida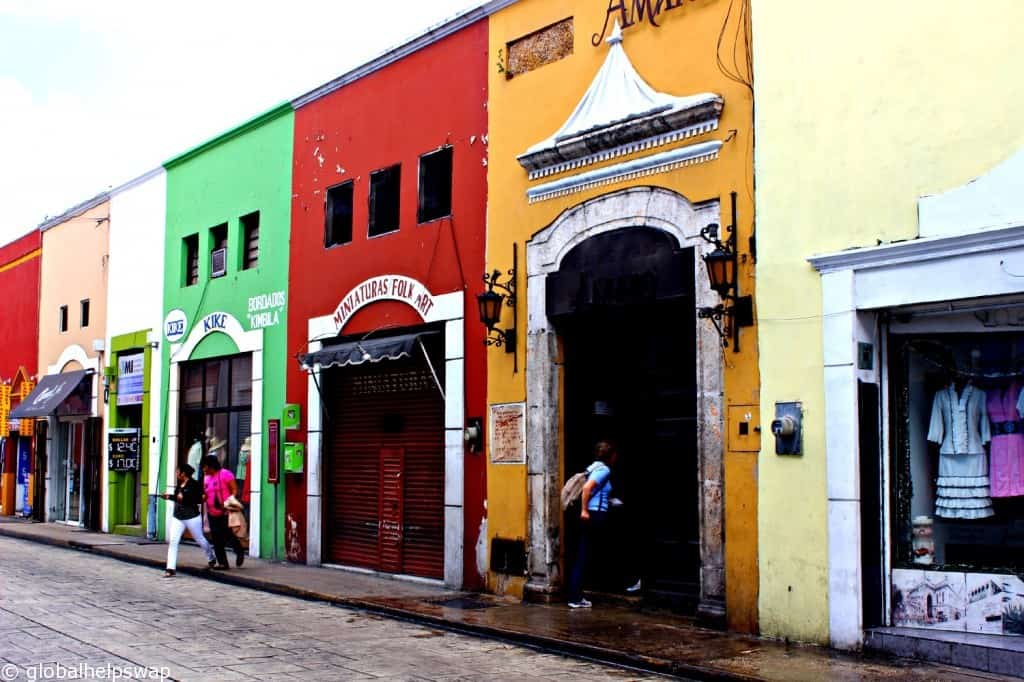 As we walked in the huge piazza in the early evening light we passed a man dressed in full Mayan costume. Thinking he was some kind of busker we smiled and carried on. We were quickly proved wrong when went around the corner we were faced with what seemed like the whole town sitting on chairs. They were watching a reenactment of the founding of Merida right in front of the building the founder lived in. Turns out our busker was the main actor.
Welcome to Merida a place full of surprises.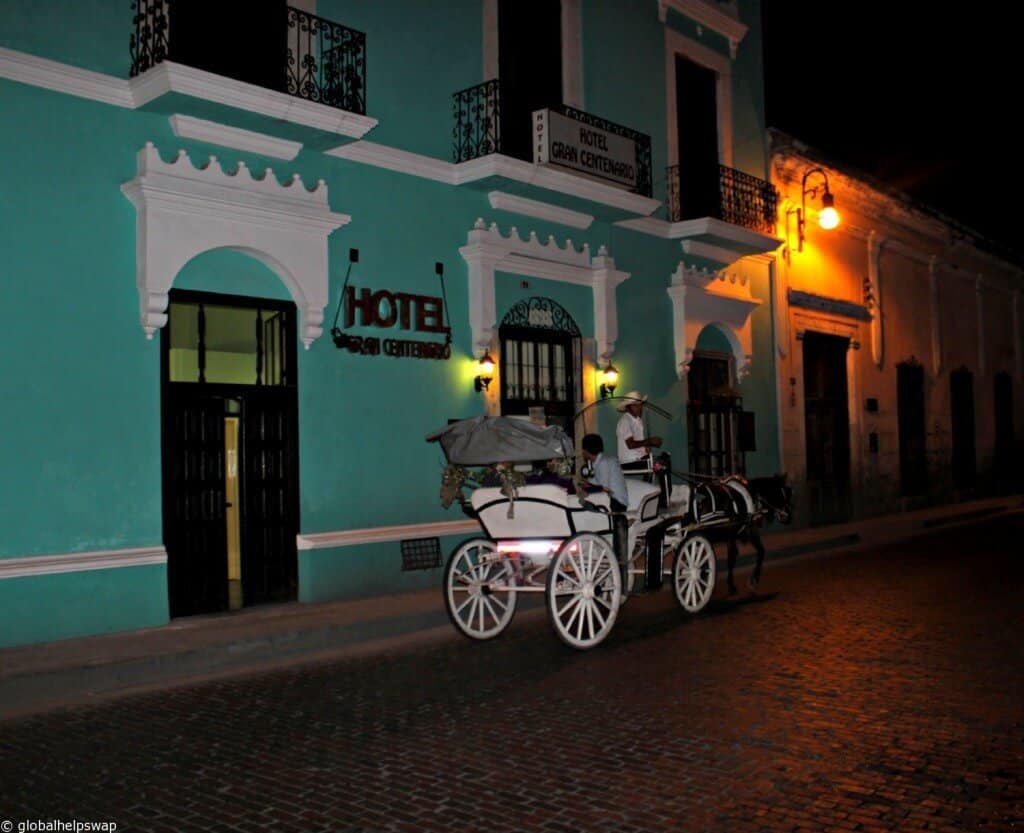 We came to Merida by accident. Wanting to escape the incessant rain from Isla Mujeres we booked a flight to Oaxaca but messed up the dates. (Travel Bloggers are known to do such things!) As it was too expensive to fly to Oaxaca with 2 days' notice we decided to spend a few days in Merida. We had no idea what to expect of the place but after a few hours of wandering around, it was a mistake I am glad we made.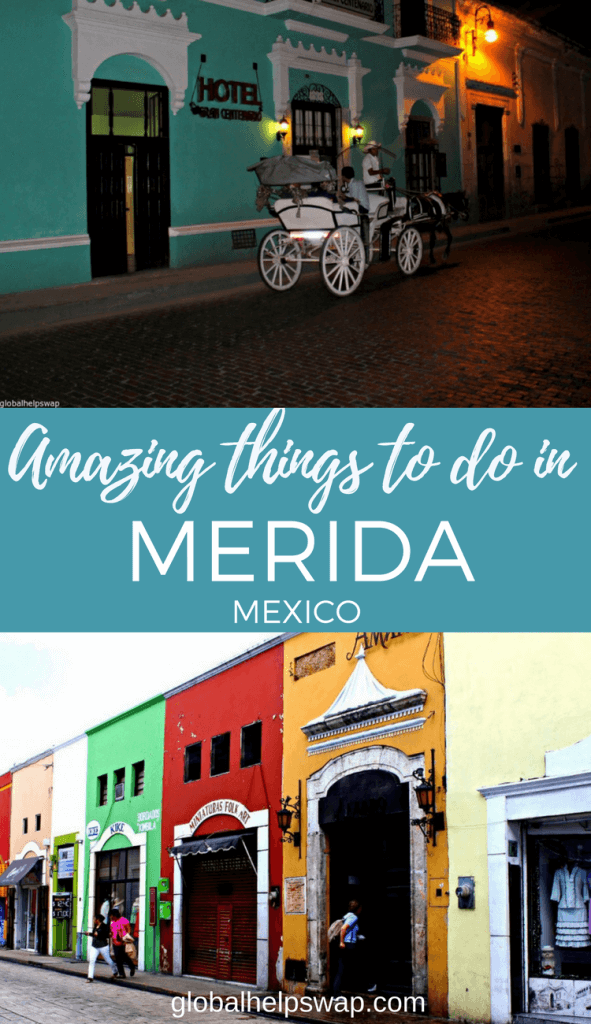 Merida is the Capital of the state of Yucatan. It's also Yucatan's cultural heart with its best museums and artisan shops. 60% of the city's inhabitants are Mayan, making it the largest city with the most indigenous persons in all of Mexico.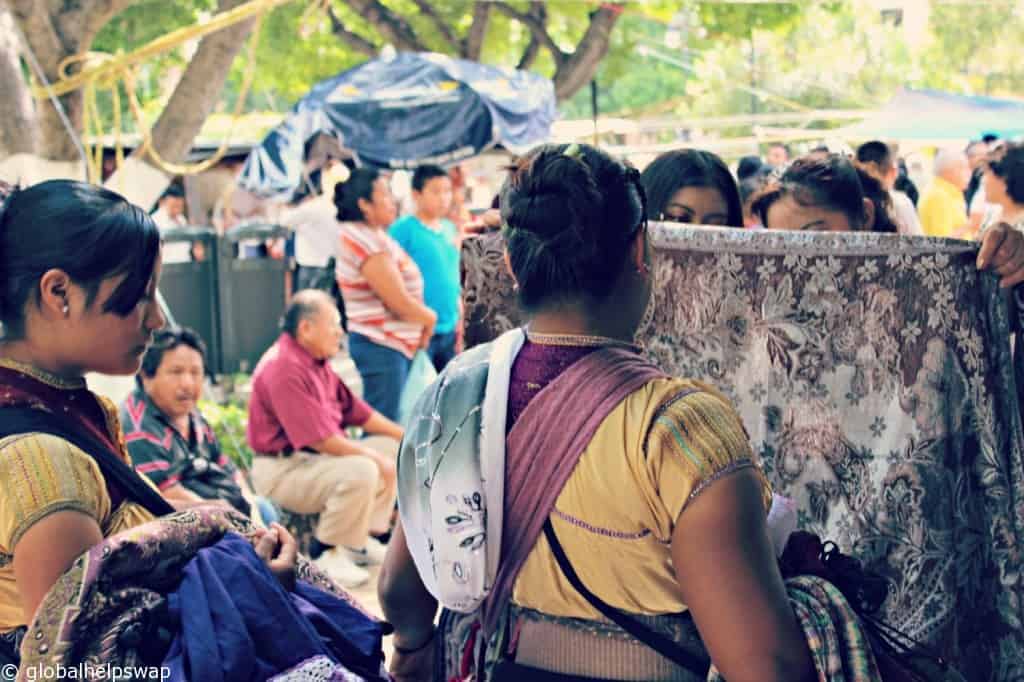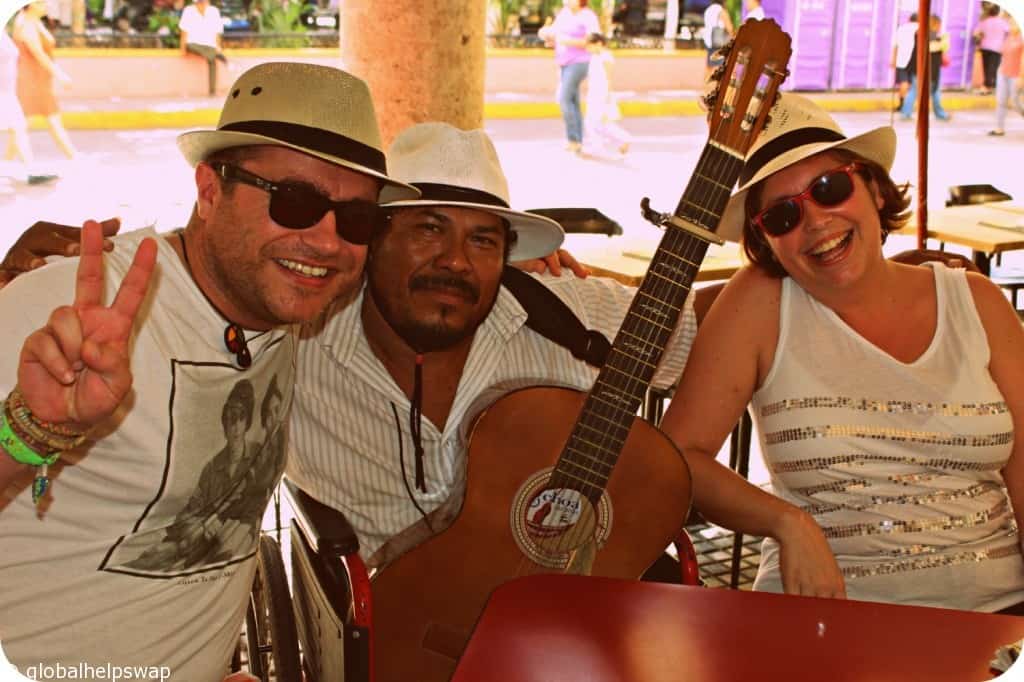 As we wandered around the city we were taken aback at the beauty of the old colonial buildings. Some have seen better days but that just added to their romance in my eyes. Many of them are stunning inside with beautiful interiors and leafy courtyards. Some of the buildings have been converted into heritage hotels. Almost every restaurant has a lovely courtyard to sit in that encourages long leisurely lunches.
The heart of the city is the piazza "El Centro" which is one of the most beautiful plazas in all of Mexico. The place is a hive of activity, day and night. It's perfect place to find a bench and just people watch. Whenever we entered the plaza there was some kind of event on. From the weekly market where we bought some beautiful local art to live music being performed. I am so impressed with Mexicans' love of live music.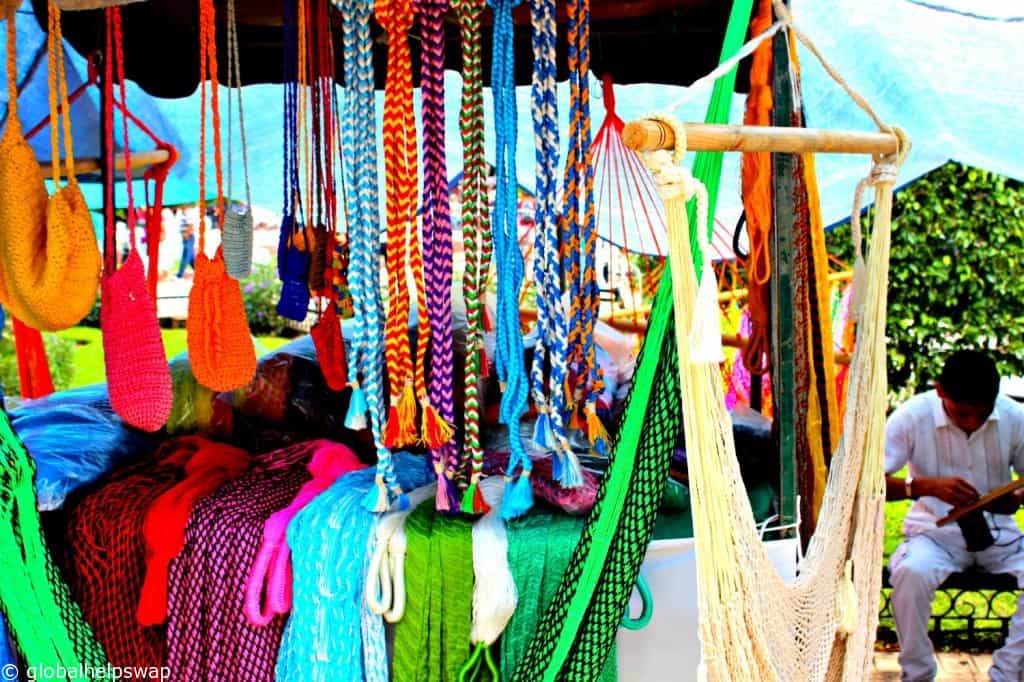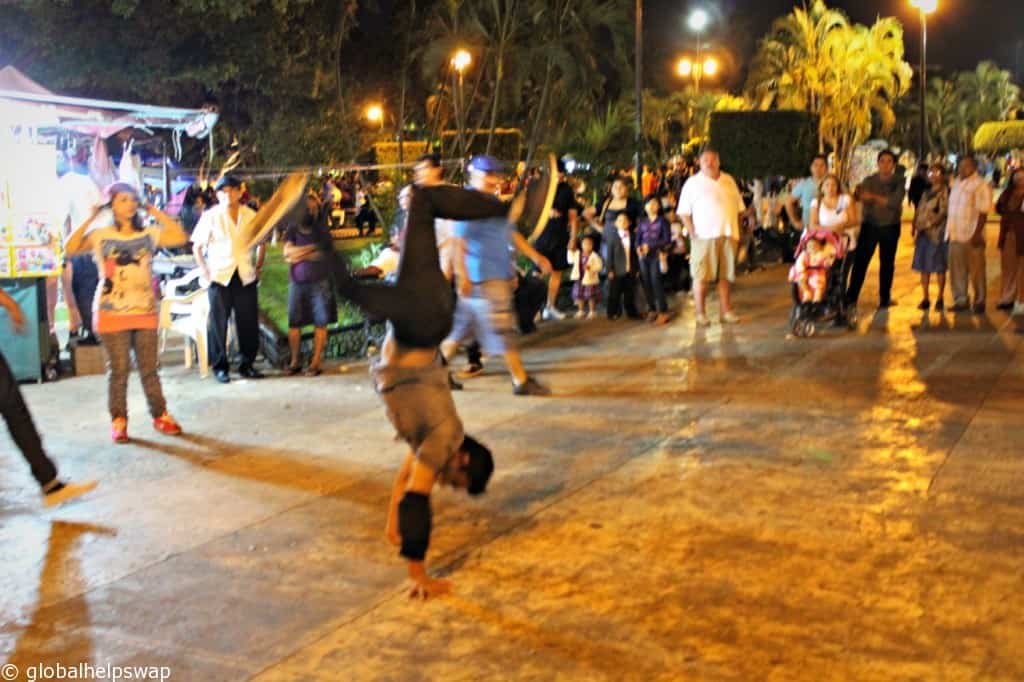 Within Merida there are some great museums, galleries, and public buildings. We would recommend visiting the Museo de Arte Contemporaneo (FREE), Casa de Montejo and the Catedral de San Ildefonso (FREE). All 3 places reflect the history of the city in one way or another.
There are also unmissable day trips from Merida. The world famous Chichen Itza is a must see, as is swimming in the Cenotes. Stay tuned for specific posts on these great days out.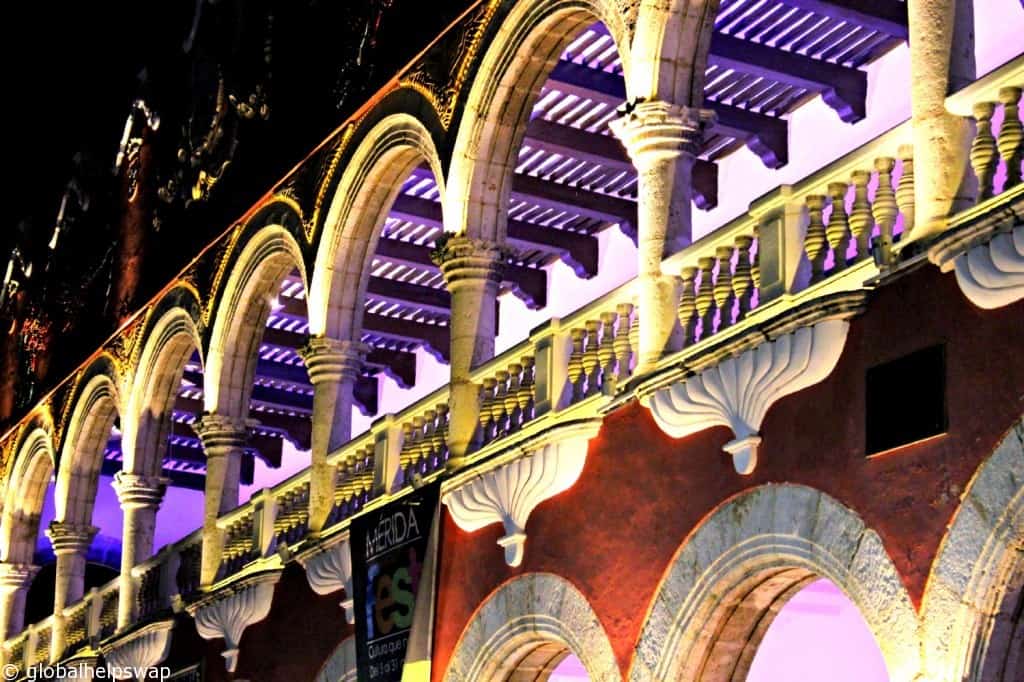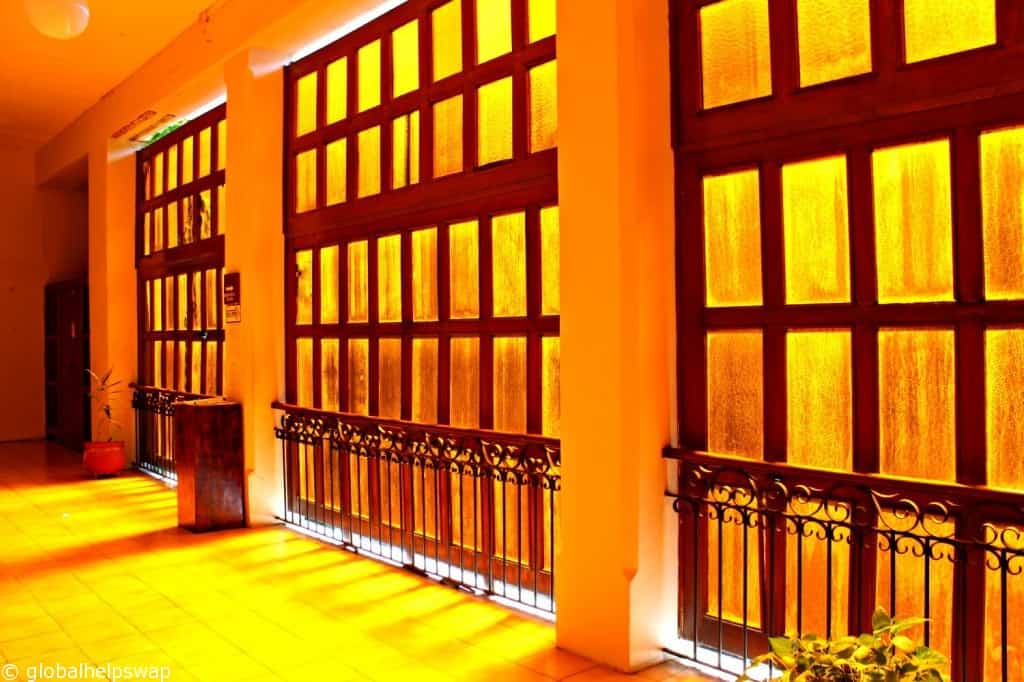 If you are visiting the Yucatan area of Mexico we highly recommend you spending a few days in Merida. It's a lot more authentic than Cancun and it's a great place to understand a bit of Mayan culture. We are so happy we made our "mistake".
Where we slept
We spent our entire 4 nights at the Hotel Colonial. It's a good place to base yourself as it's right next to all of the attractions. The rooms are non-descript but clean and come with FREE wifi. Our room cost us £25 a night which is great value. The staff could smile more but hey ho, you can't have everything!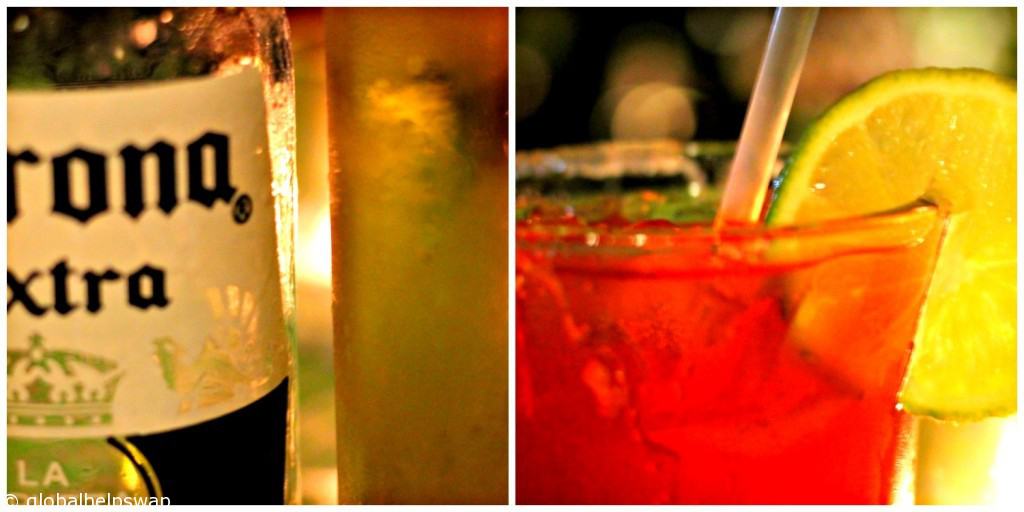 Where we ate and drank
La Chaya Maya: Great traditional Mayan cuisine popular with locals and travellers alike.
Rescoldo's: Probably one of the best pizzas we have ever tasted.
Maya Pub: A great pub that has fantastic live music at the weekends set in their huge beer garden. A must visit!
The restaurant that is a block away from Hotel Colonial, towards the plaza. (Sorry we forgot the name) It's cheap and full of locals. The food is pretty good too.
Travel Tips
1) Watch out for people offering to take you to their friends' shop. You will be faced with astronomical prices.
2) There is no need to use taxis to get around the town as most sights are within walking distance.
3) If you are going to visit Paseo de Montejo, go in the daytime as when we went in the evening there was nothing to see.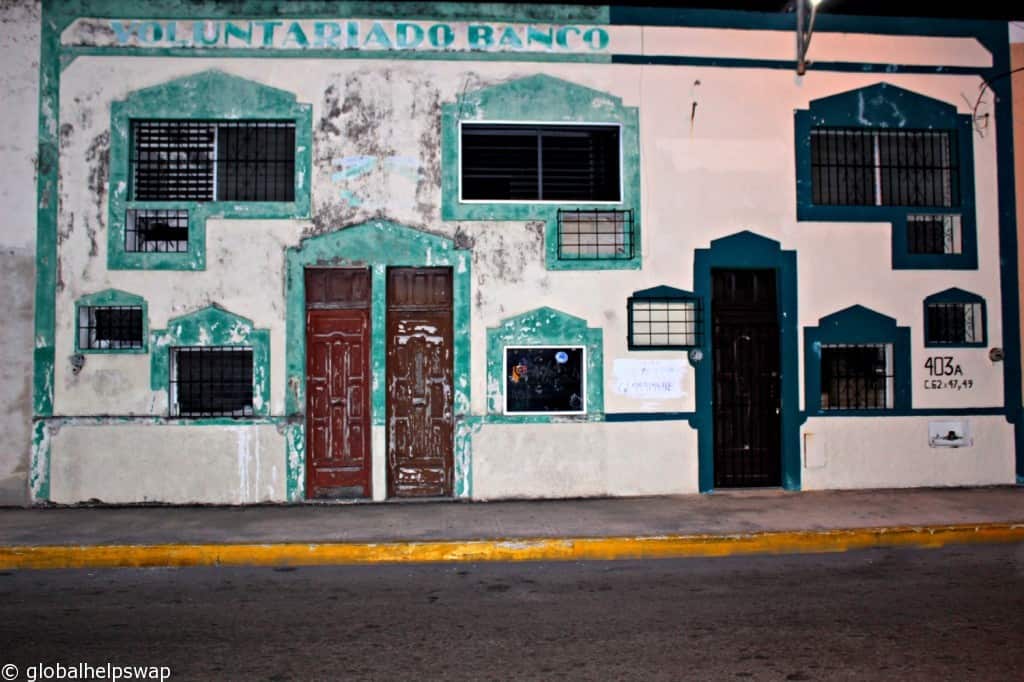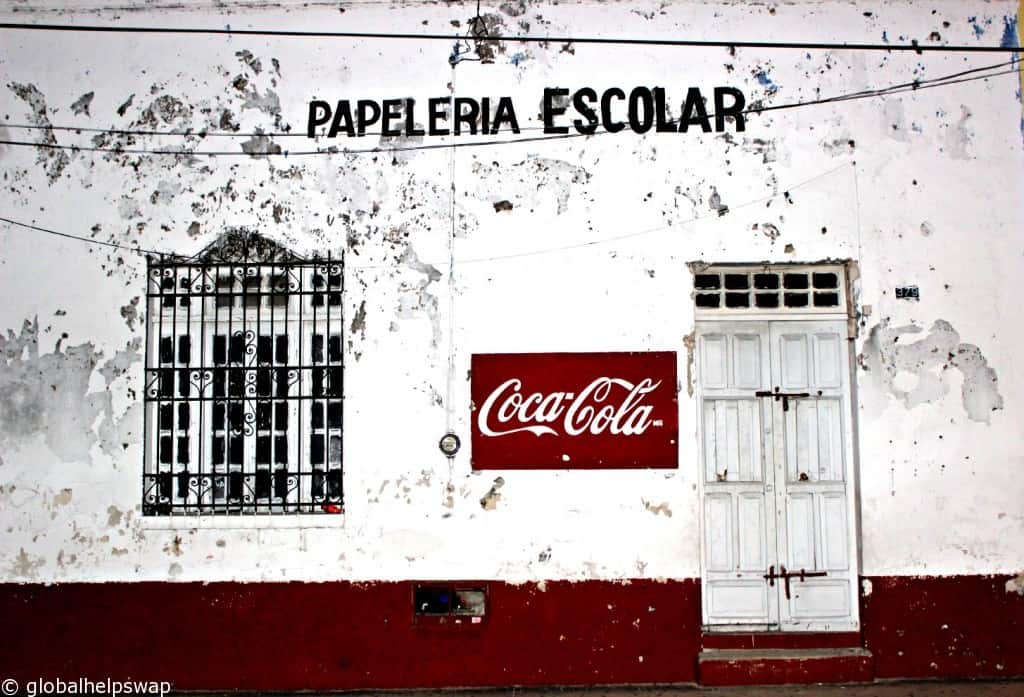 Have you visited Merida? Do you have any tips or advice to share with our readers?
Peace & Love,
Paul & Karen
globalhelpswap
tips for memorable and meaningful travel
Voted as a top travel website by:
http://www.theguardian.com/travel/2013/sep/18/top-travel-websites-globalhelpswap