Thailand. The land of smiles and cocktails served in buckets. A country where you will see monks receiving alms at dawn and naked girls gyrating to terrible techno at dusk. This is a destination where backpackers and 5* travellers feel equally at home. As do we. It's no coincidence that we have visited Thailand more than any other country. It feels familiar and yet exotic all at the same time. Thailand is a vast country and it's easy to feel overwhelmed when deciding which places to visit in Thailand. There are so many beautiful things to see in Thailand that is really is hard to choose. We've given it a shot are tried to sum them up here. Below are our chosen 10 best places to visit in Thailand. Happy exploring!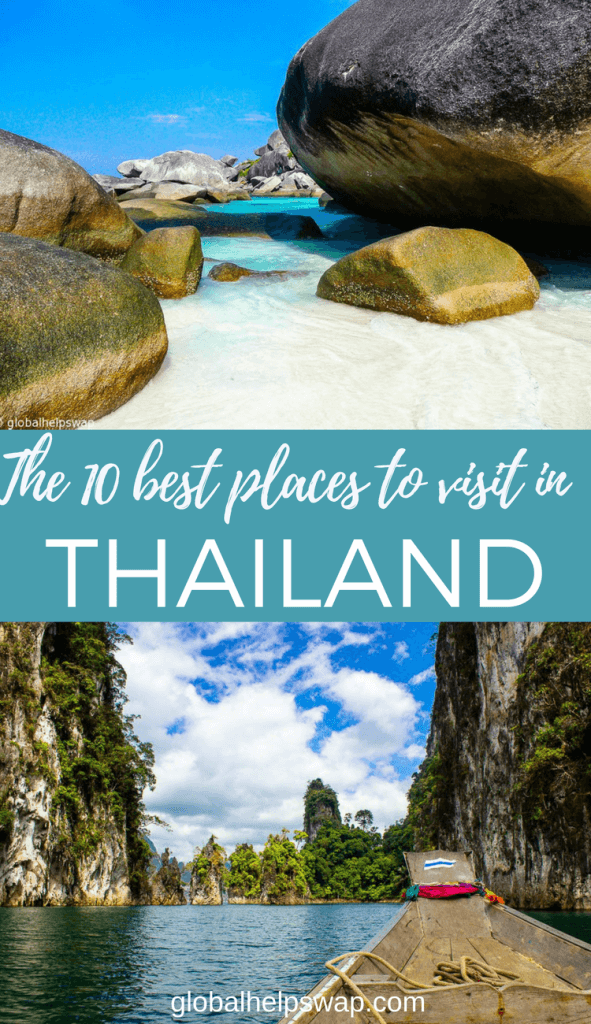 Khao Sok National Park – one of the most beautiful places in Thailand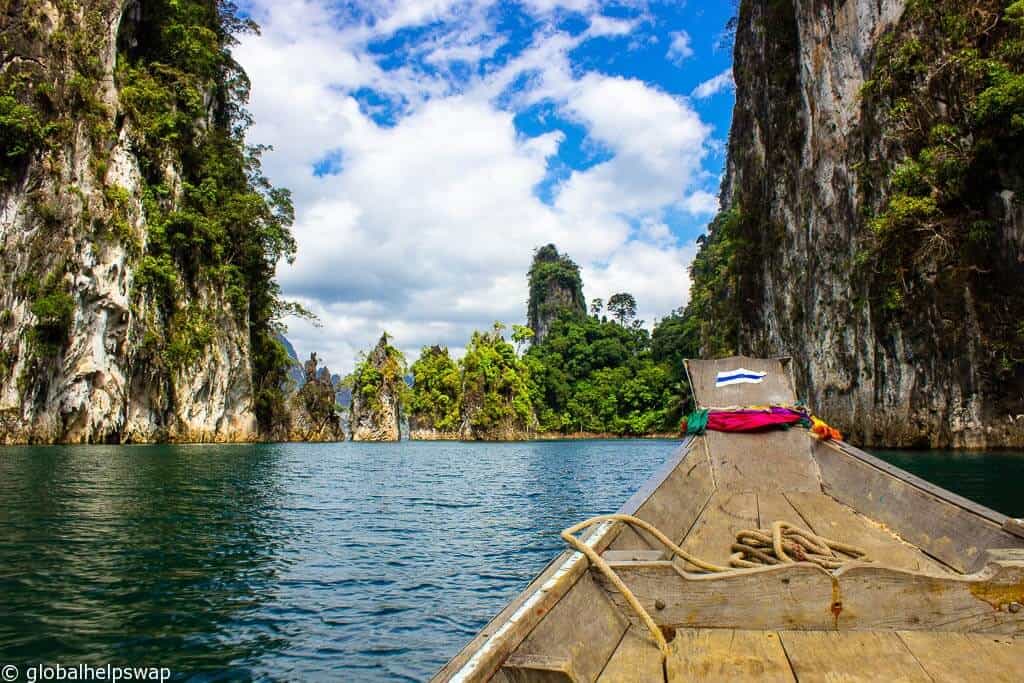 On our most recent visit to Thailand, we finally went to Khao Sok National Park. This is a place we highly recommend. It is truly one of the most beautiful places in Thailand. There are two sides to the park; the village, where you can go trekking and kayaking and the lake, where you can stay on very basic floating bungalows (don't think like The Maldives) for the night. Both sides are full of wildlife and the scenery is jaw-dropping. If you want to get back to nature while in Thailand, then this place is for you.
Pai – one of the best places to visit in Thailand to relax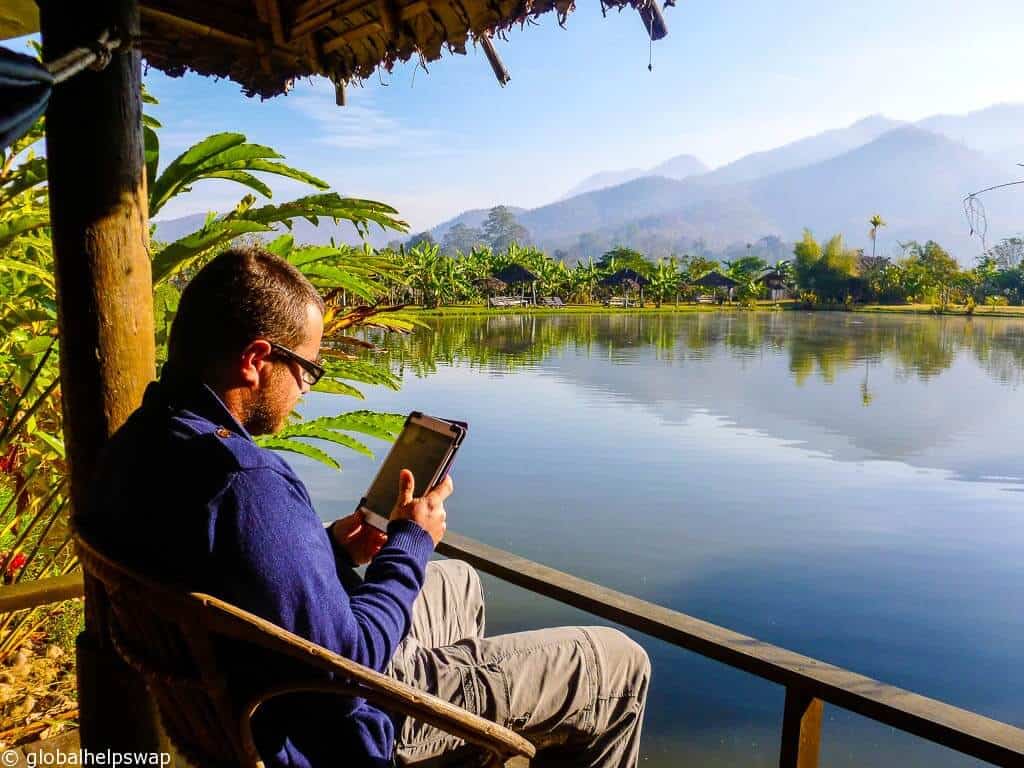 There are so many beautiful places in Thailand and Pai, especially the outskirts of town is another one of them. Pai is a small town in the north of Thailand not too far from Chiang Mai. When we last visited there was a perfect mix of locals, expats and travellers. Every night the main street becomes a street market selling food, handmade gifts and other nik naks. The surrounding countryside is stunning with rivers, mountains and rice fields all around the town. The town itself has this laid back vibe that is contagious. You may end up staying longer than you planned. Be warned to get to Pai from Chiang Mai you have to tackle over 700 hairpin turns so if you get car sick, make sure you take some anti-sickness drugs before you start your journey.
If you are heading to Thailand check out this great 3 week Thai itinerary for tips on food, culture and history.
Bangkok – one of the best places to visit in Thailand for food and nightlife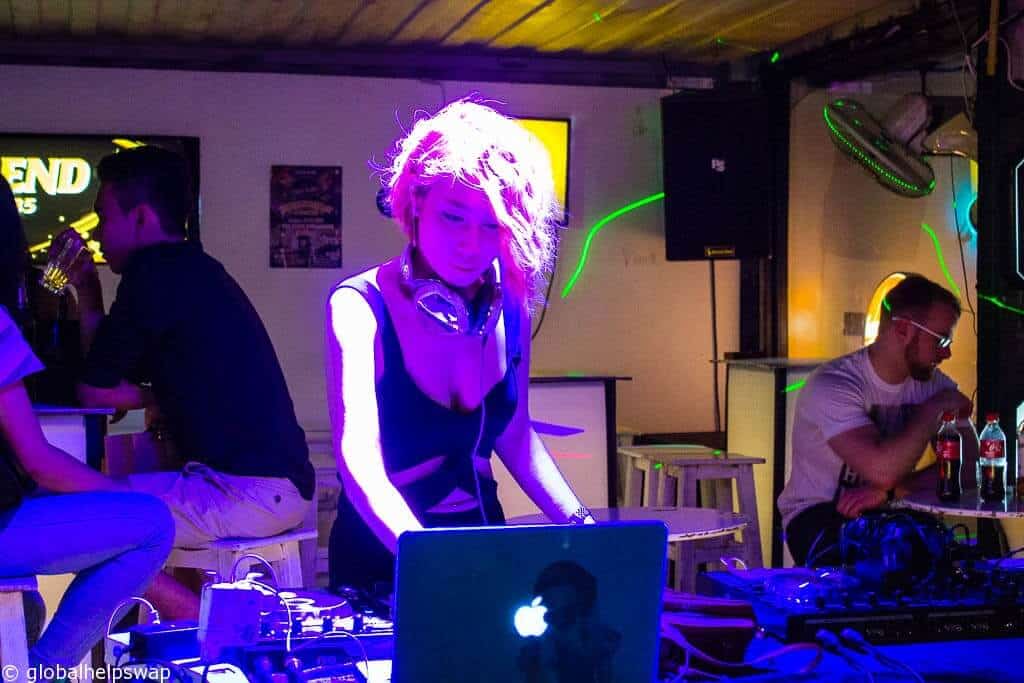 Bangkok might take a bit of getting used to but once you get to know the city you'll see there are loads of gems to discover.  Whether you're a foodie, a temple explorer or a parent with kids, you'll find tonnes to do in Bangkok. We used to hate Bangkok but now we love it. We have finally gotten to know this crazy city which makes all the difference. We love staying in the Siam side of Bangkok as the sky train makes it so much easier to travel and we want to be as far away from the Khao San Road as possible. We enjoy walking around exploring side streets and just getting lost in the hustle and bustle of this vibrant capital. When you visit Bangkok make sure you sample of the delicious street food that's available. It's cheap and delicious. Need we say more.
Our absolute favourite place in Bangkok is the Train Night Market Ratchada. A mixture of food stalls, flea markets and cool bars that are frequented by young hip thai's. It's in the car park of the Esplanade Cineplex and only a couple of minutes' walk from the MRT (Thailand Cultural Centre Exit 3). It's a real gem of a find. You'll thank us profusely if you go :).
Koh Ngai – one of the best beaches in Thailand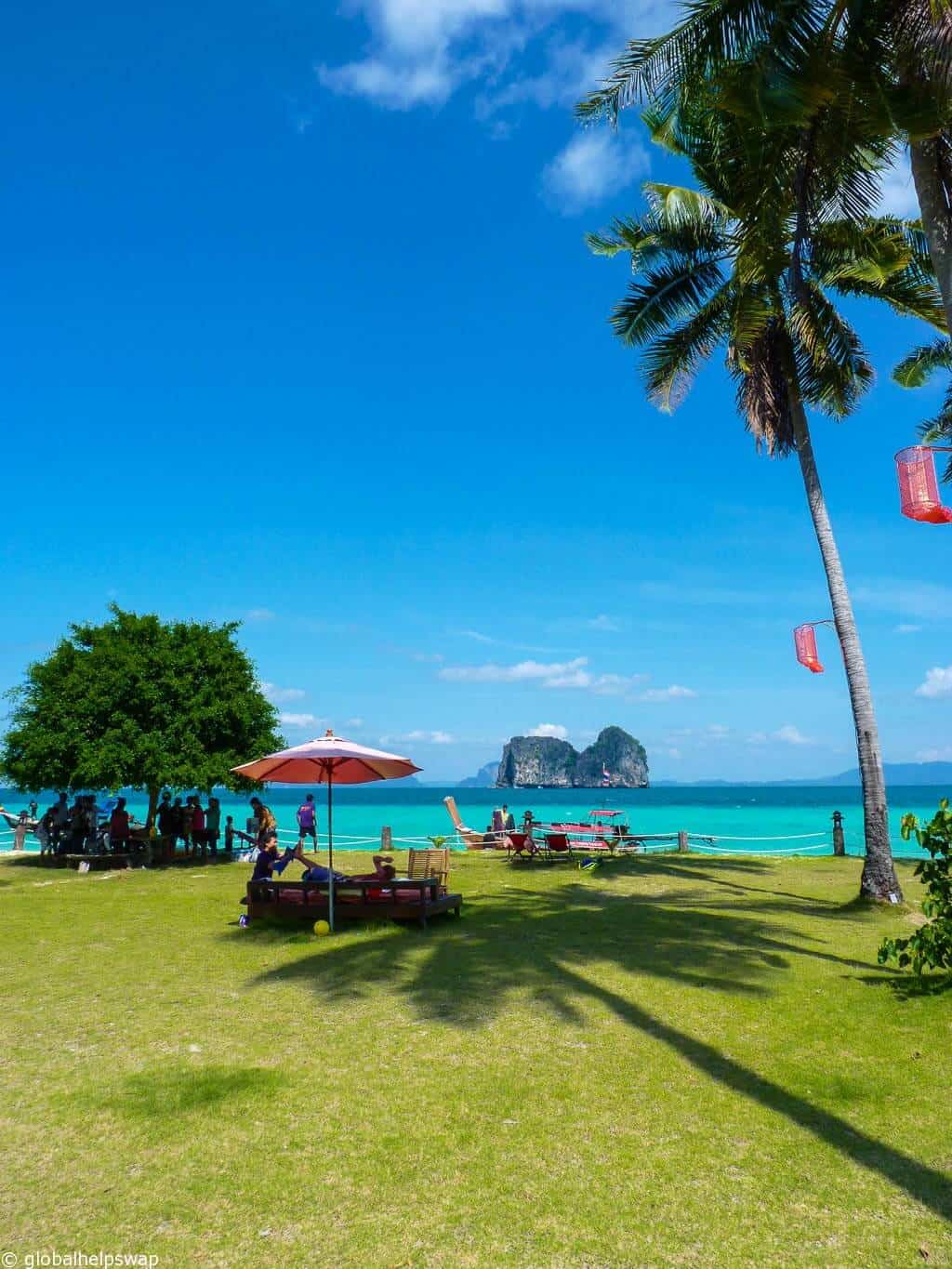 To this day we rate the beach on Koh Ngai Island as one of the best we have been on. This is the Thailand you see in brochures and Instagram. This is a small place with no inhabitants whatsoever. All of the workers come from Trang on the mainland. Being so small limits what you can do here so do nothing! Just sit on that beach and watch the world go by. This is one of the best places in Thailand for couples wanting a very quiet, beautiful beach.
For amazing Thai beaches check out this post: Thai island and beach guide.
Chiang Mai – one of the best cities to visit in Thailand for Culture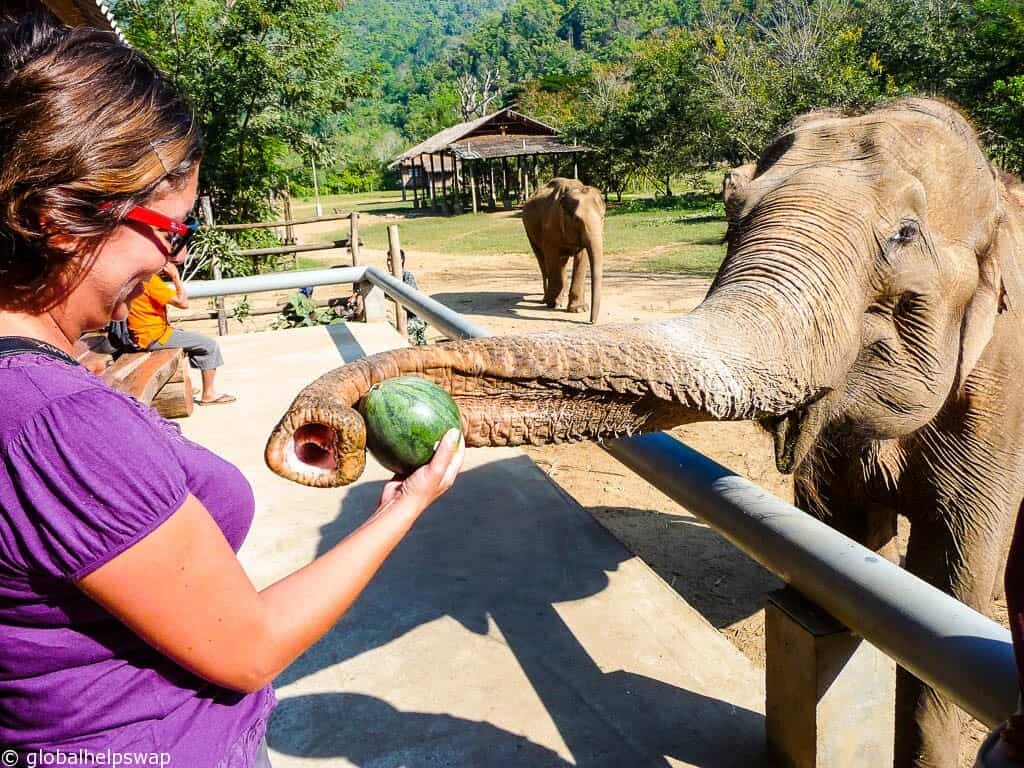 Chiang Mai is the cultural gem of Thailand. If Bangkok is brash and loud then Chiang Mai is calm and quiet. You have more chance of listening to late night jazz than heavy bass sounds here. The place is pretty too with a moat going around the old town and Buddhist temples practically on every corner you will soon fill up your memory sticks. Add in the nearby hill tribes, proper elephant sanctuary's and delicious local food then there is no wonder that Chiang Mai is the capital for digital nomads.
Ko Lanta – One of the best islands to visit in Thailand for authenticity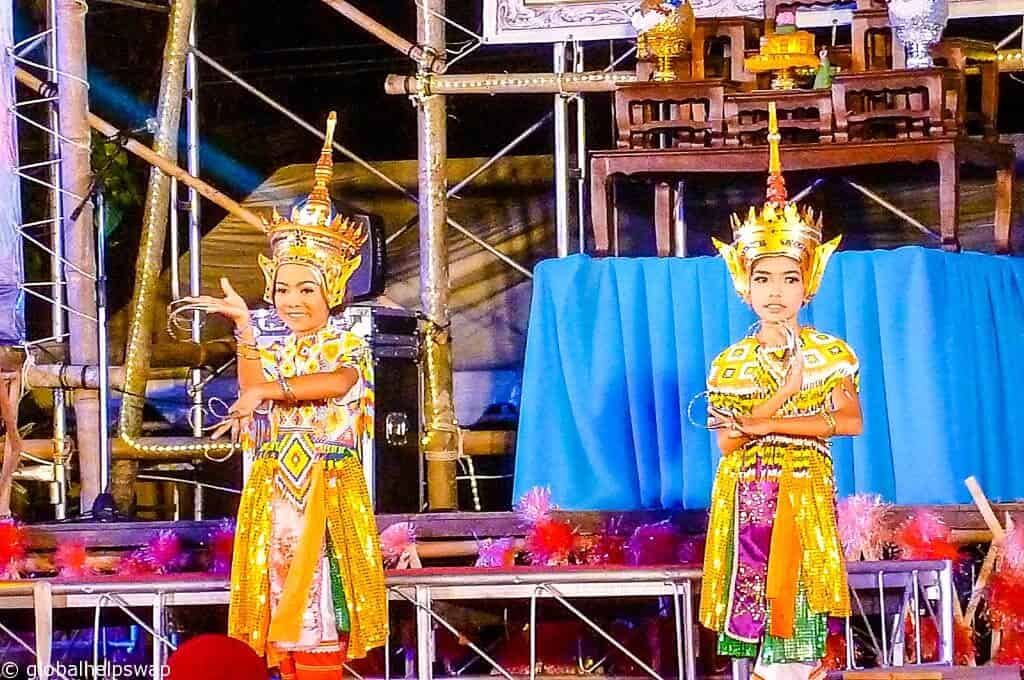 We lived on this lovely island for 6 weeks a few years ago and would go back in a heartbeat which says a lot when you consider the choice of islands Thailand can offer. Ko Lantas beaches might not have the wow factor of other popular hotspots but they're still lovely and quiet. There aren't many islands that can offer beaches, jungle, mangrove forests and modern restaurants, hotels and excursions. It is also the perfect size island to get around on a moped. Compared to nearby Koh Phi Phi, Ko Lanta has an air of authenticity. All the locals we got to know were born on the island and there are many places where you can eat where you will be the only foreigner there.
Chiang Rai – Its White temple is one of the best things to see in Thailand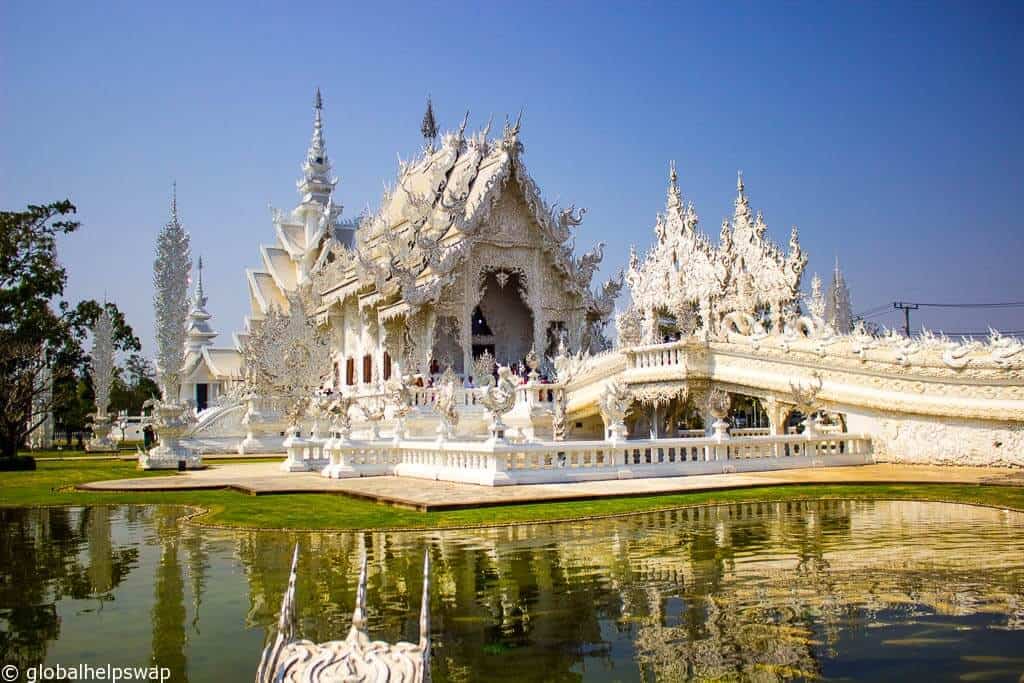 Often confused with Chiang Mai, Chiang Rai has a very different feel to its more famous counterpart. This city has a more rough and tumble feel to it, a vibe we liked. It has one of the most famous Thailand landmarks and rightly so. The White Temple is one of the most spectacular things to see in Thailand. It is one of our favourite religious sites from the many we have visited  (a list which includes Angkor Wat, The Blue Mosque and The Vatican). Chiang Rai is also a gateway for treks to nearby hill tribes and the surrounding countryside is a great place to cycle.
Koh Phangan – one of the best places to visit in Thailand for beaches and yoga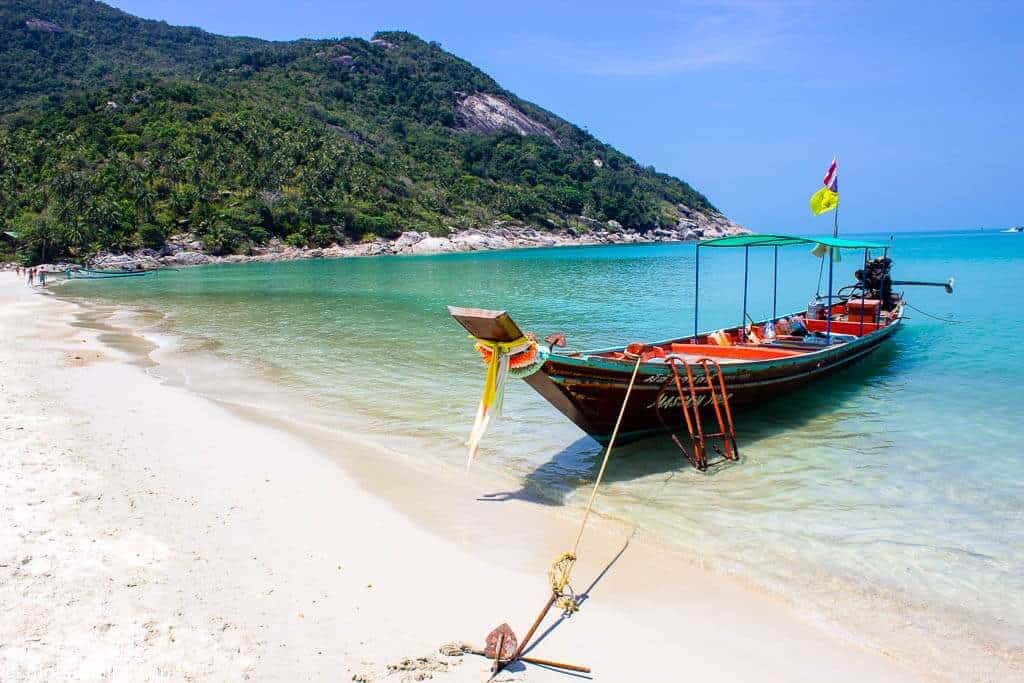 Mention Koh Phangan to most people who have visited Thailand and they will say Full Moon Parties. While Koh Phangan is the place where the infamous parties happen, there is so much more to this beautiful island than crazy hedonism. First of all the parties only happen once a month (when there is ahem, a full moon) and they are held on one beach. The rest of the island is more interested in what type of yoga you do than how many E's you took. This is the ultimate laid back hippy island with vegan cafes, meditation retreats and jungle walks. There are many beautiful beaches scattered around and the further north you go on the island the more authentic it becomes.
The Similan Islands – one of the best places to visit in Thailand for diving

This is one for all you divers out there. The Similan Islands are a group of islands located in the Andaman Sea. They are a designated National Park and are only accessible by boat between November and May. Even though the dive sites are popular they are nowhere near as busy as Ko Tao. Recently the Thai government has banned access for tourists to Ko Tachai to allow the island to recover because of the heavy tourist numbers. If they can do the same with the illegal fishing, hopefully then this beautiful area will recover.
Any Village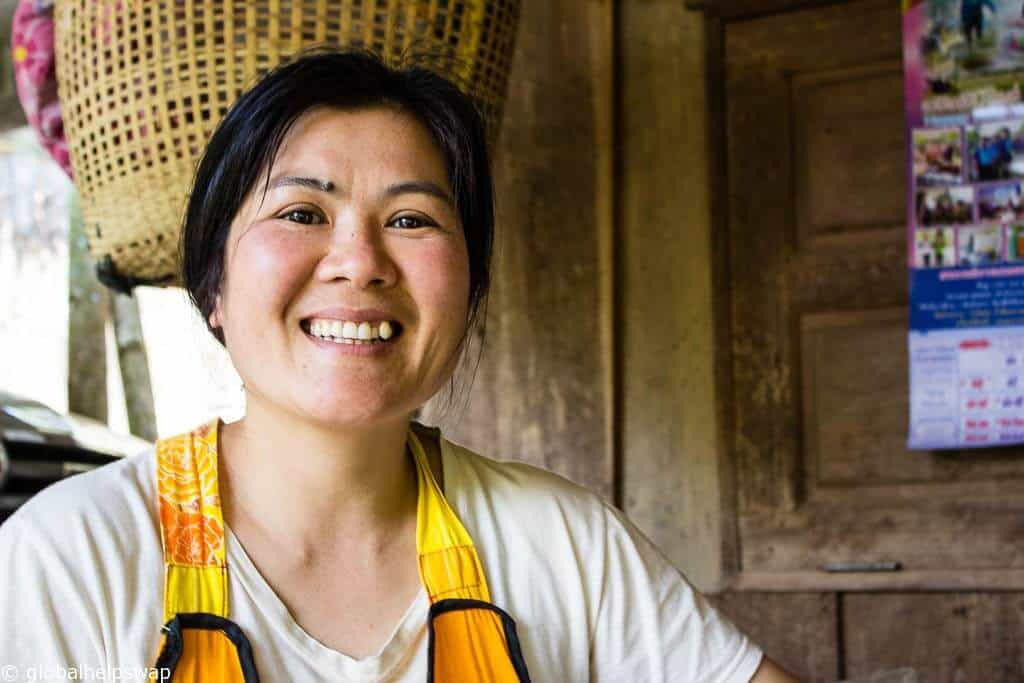 To get to know the real Thailand then visit any village. This is where you will discover the true Thai hospitality and the land of smiles. We have been lucky enough to have witnessed this for ourselves when we volunteered for a month near Rayong and when we stayed for a night in a homestay near Chiang Mai. The Thais are truly lovely, just make sure you visit the real Thailand to discover this for yourselves.
Heading to Asia? Make sure you have these travel essentials for Asia before you leave!
#LoveYourTravels