One of the biggest joys of travel is trying new cuisines and dishes. Often the first thing we do after checking in to our hotel is to go out and find a local restaurant or street food stand. The great thing about food is that you can bring your travels home with you and cook what you ate on the road. As we are all currently in some form of lockdown because of Covid-19 why not have a go at cooking the dishes below. The Best Dishes From Around The World You Can Cook At Home: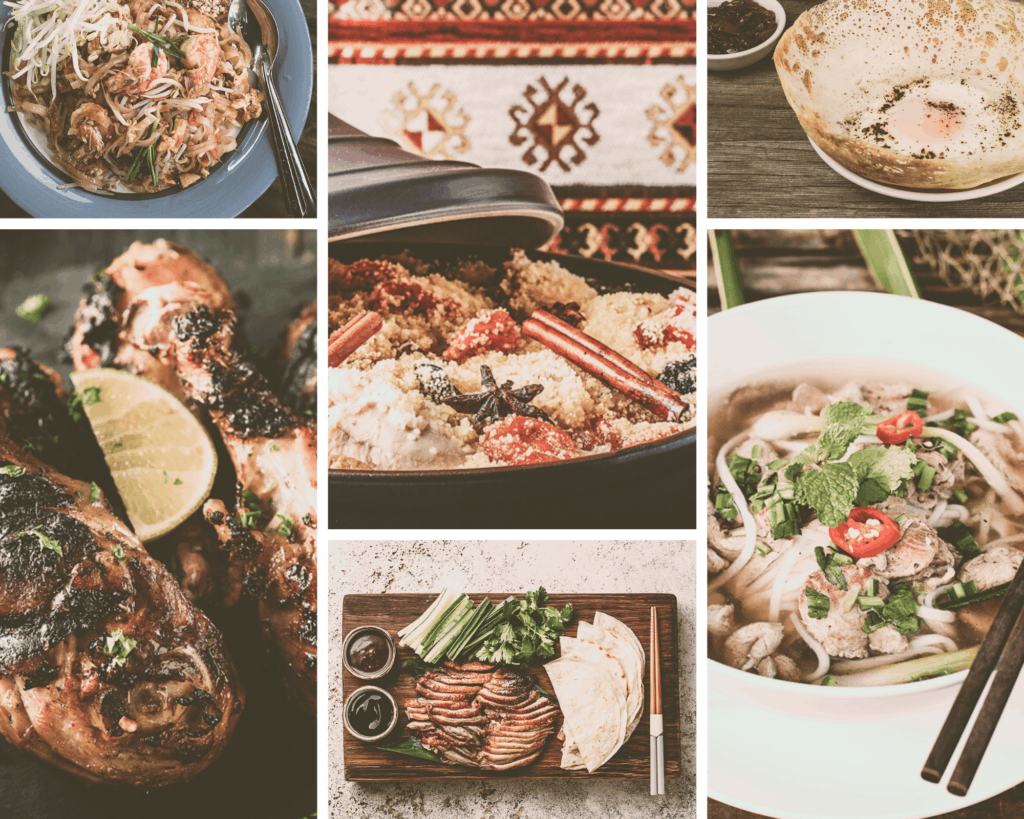 Paella – Valencia, Spain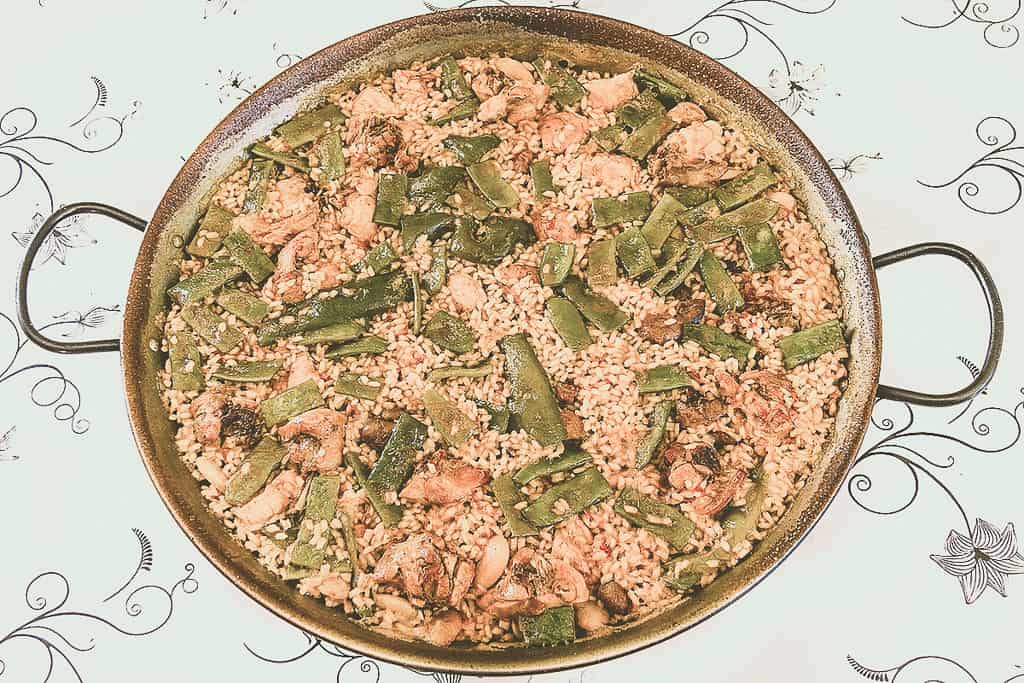 Everybody knows Paella right? You see it all over Spain and even in most international cities. Wrong! Paella does not come with seafood! I repeat, Paella does not come with seafood. Rabbit, yes, chicken, yes, you can even add optional snails if you are adventurous but don't add prawns or mussels. Paella originates from Valencia because the surrounding countryside is ideal for cultivating rice. The name Paella refers to the pan the dish is cooked in not the actual dish.
Pho – North Vietnam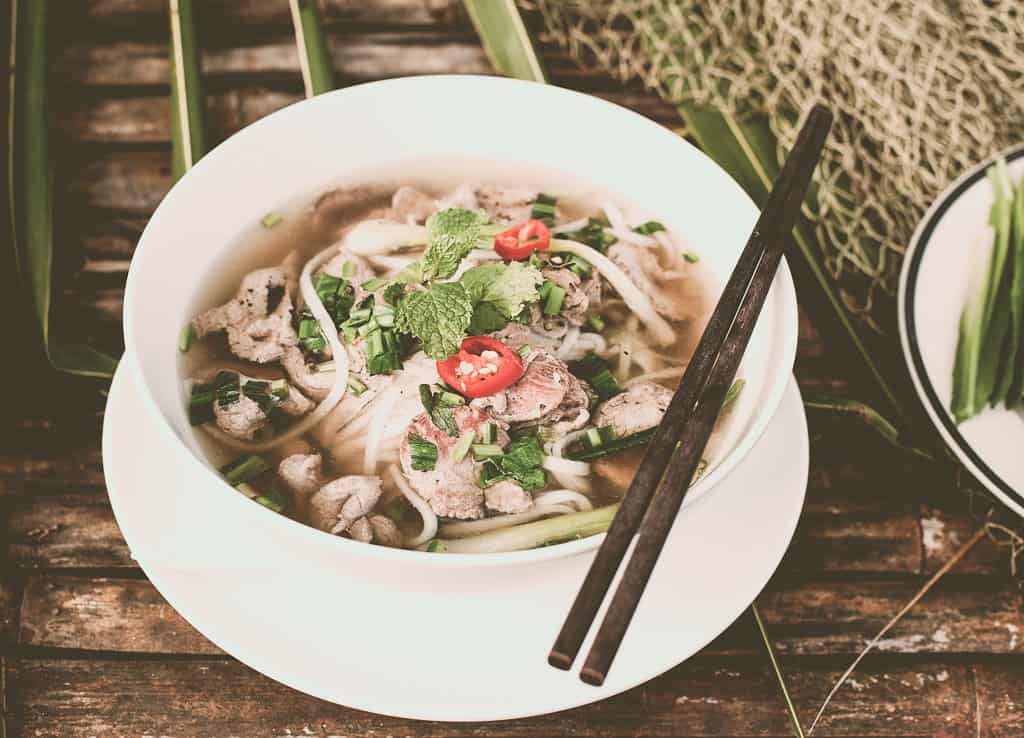 We love Pho. Whenever we are in Vietnam it is the first dish we go for and we are grateful to live in a city like London that has plenty of great Vietnamese restaurants serving good pho too. Pho originates from Northern Vietnam from around the mid-1880s. The dish was heavily influenced by both Chinese and French cooking, two big players in Vietnam's history. Rice noodle and spices were imported from China and the French popularized the eating of red meat. In fact, it is believed that "phở" is derived from "pot au feu" a French soup. As Pho slowly moved south through Vietnam the dish started to pick up regional differences. The Northern style is a lot simpler than the Southern-style with fewer ingredients. Whichever style you eat it is always delicious.
Ceviche – Peru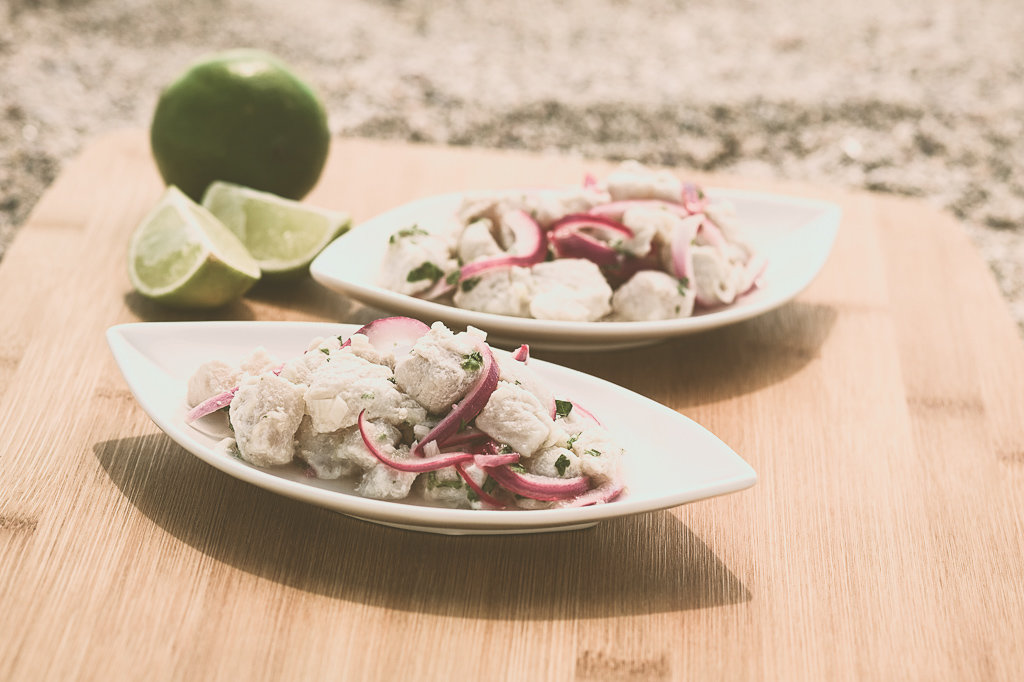 Ceviche is a seafood dish that originated in Peru. There are various theories of the dishes origins. Some say it started with the Maya and others say that there is evidence that the dish goes back thousands of years. All we know is that we bloody love it! When we were living in San Pancho, Mexico for a few months we would make Cerviche at least 3 times a week. Ceviche is typically made with fresh raw fish which has been cured in citrus juices like lime or lemon. It is spiced with chilli, onions and fresh coriander.
Spaghetti Carbonara – Italy


I was going to put Rome, Italy on the above title as that is where I have always associated this iconic dish but after doing some research I am not so sure which party of Italy this dish originates from. Most sources point to a chef called Renato Gualandi who invented the dish during the second world war when he was cooking for high ranking military officers. He was working in Riccione at the time so if his tale is true then this dish was first tried there. This dish is deceptively simple – spaghetti, eggs, pecorino cheese, cured guanciale, and black pepper – but takes a lifetime to master and a good version will change your life. There are many imitations – namely, those that thicken their sauces with cream or use bacon instead of guanciale –  but accept no substitutes because the difference in taste is enormous.
Gway Teow Pad Thai – Thailand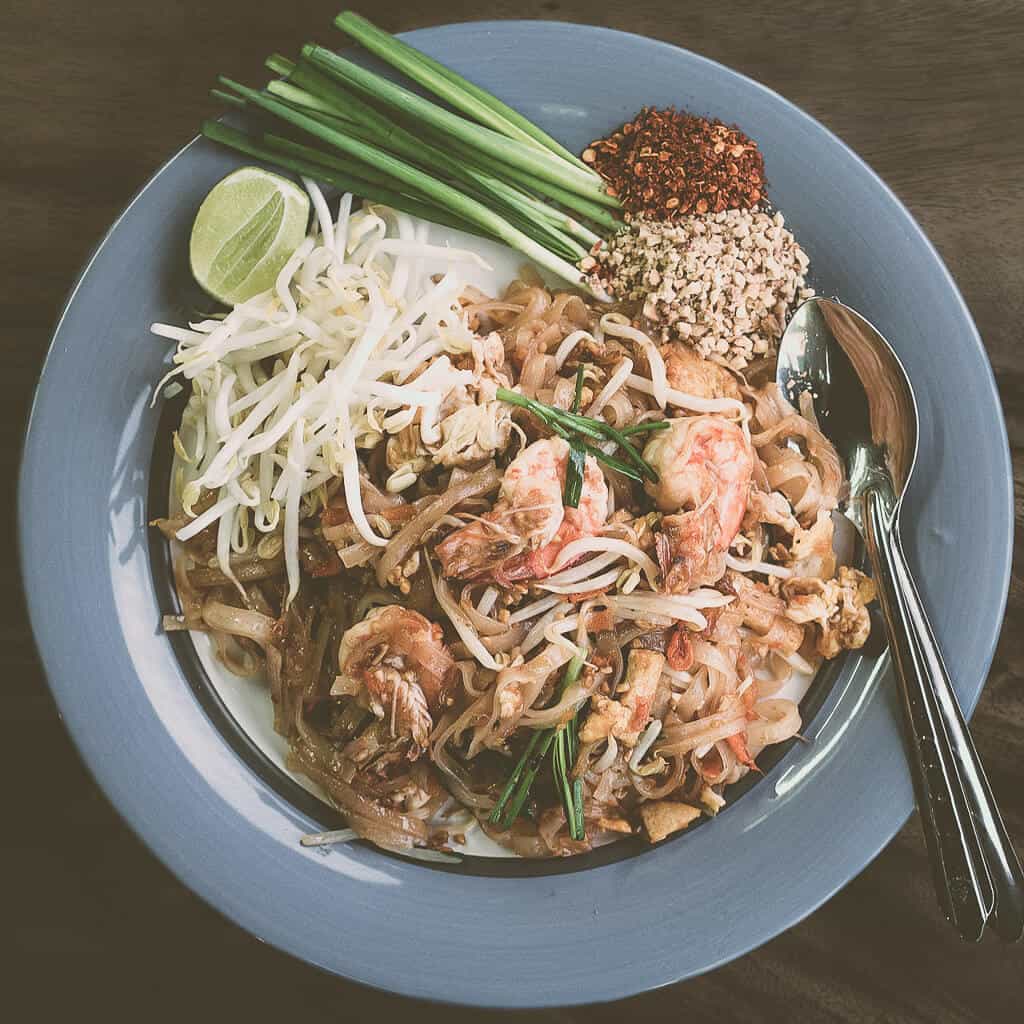 Pad Thai, the most ubiquitous dish for any backpacker travelling around Thailand. It is so ubiquitous that I presumed that the dish was invented to please Western palates. I couldn't be more wrong. Gway Teow Pad Thai to give it it's proper name was most probably invented in the 1930s or early 1940s by Prime Minister Phibunsongkhram. There are two theories at why it was invented. The first theory is that the Prime Minister was worried about Siam being invaded by either the French or the British who were occupying neighbouring countries. So he decided to build Siam's cultural identity by declaring lots of Nation Building decrees. One of which was to create a national dish for Thailand, which was Pad Thai. The second theory is that during World War 2, Thailand had a shortage of rice. To reduce domestic rice consumption the government promoted the consumption of noodles instead. Pad Thai may have started from that. Whichever story it is, we are just grateful that this dish is in our lives!
Fish Tacos – Mexico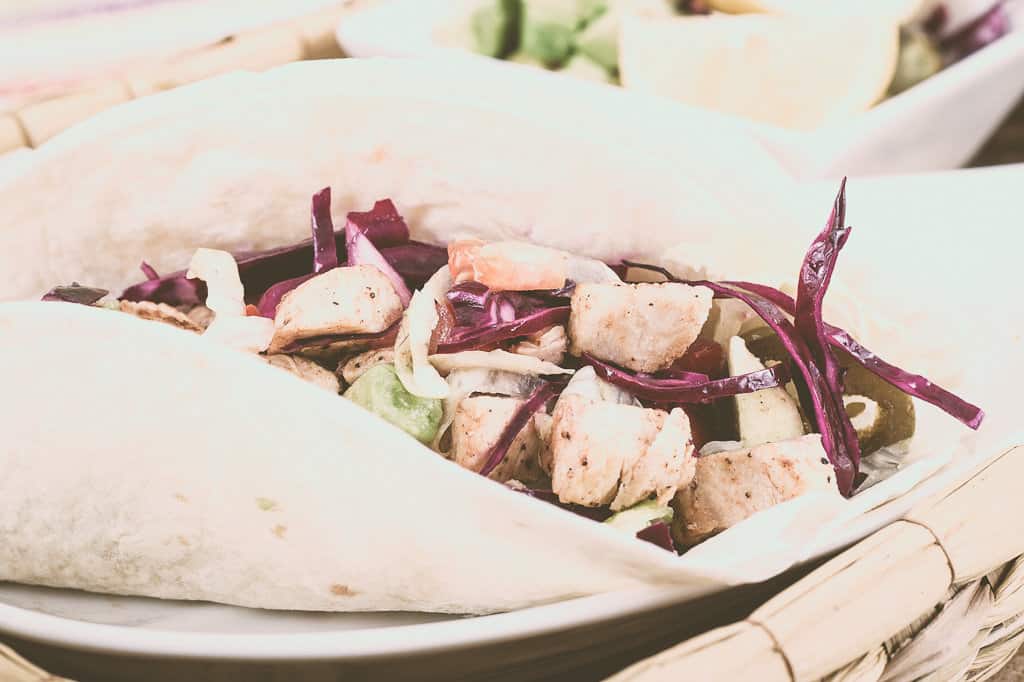 We lived on Fish Tacos when we were travelling around Mexico. Our favourite was smoked Barracuda Tacos, just writing the words is making salivate. The Taco predates the Spanish invasion of Mexico. Historians believe that the Taco originated in the Valley of Mexico a plateau in Central Mexico. Of course, now you can find the taco all over the world, for me, it is the perfect street food because they are small, flavoursome and you eat them with your hands.
Moules Frites – Belgium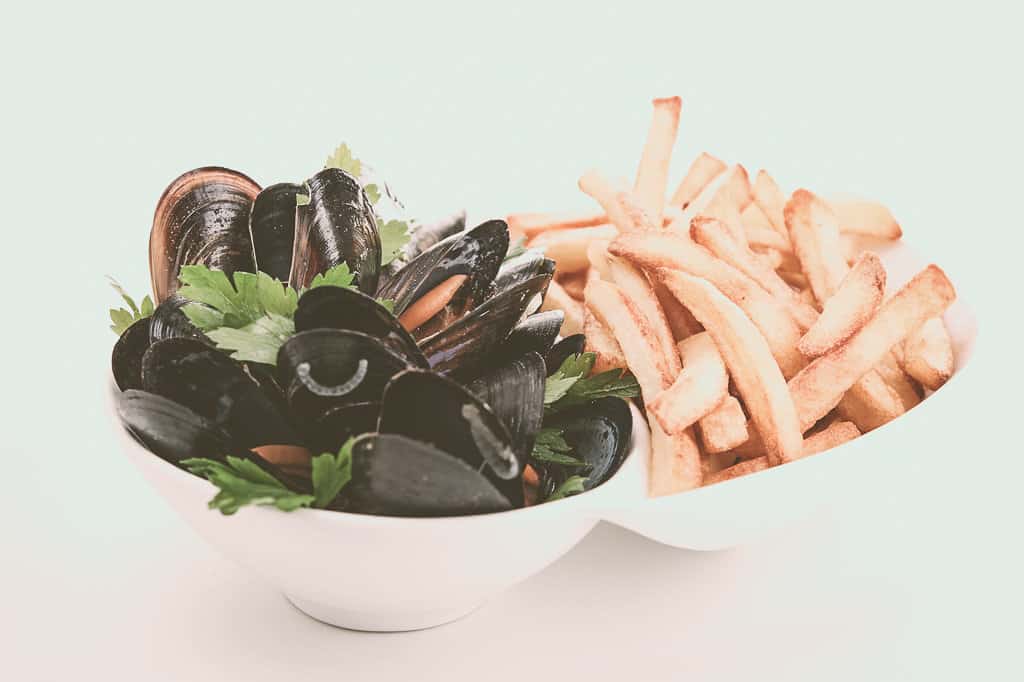 I haven't eaten Mussels in ages because I have become intolerant to some but not all shellfish. I really miss Moules Frites. It is a simple dish but so satisfying especially if you have some excellent Belgium beer to accompany it. Moules Frites is popular in many countries but it is thought that the dish originates in Belgium. It is likely that it was originally created by combining mussels, a popular and cheap foodstuff eaten around the Flemish coast, and fried potatoes which were commonly eaten around the country in winter when no fish or other food was available. I am slowly introducing different shellfish back into my diet by trying them at home so now is the perfect time to see how I fare with Mussels. Wish me luck!
Peking Duck – China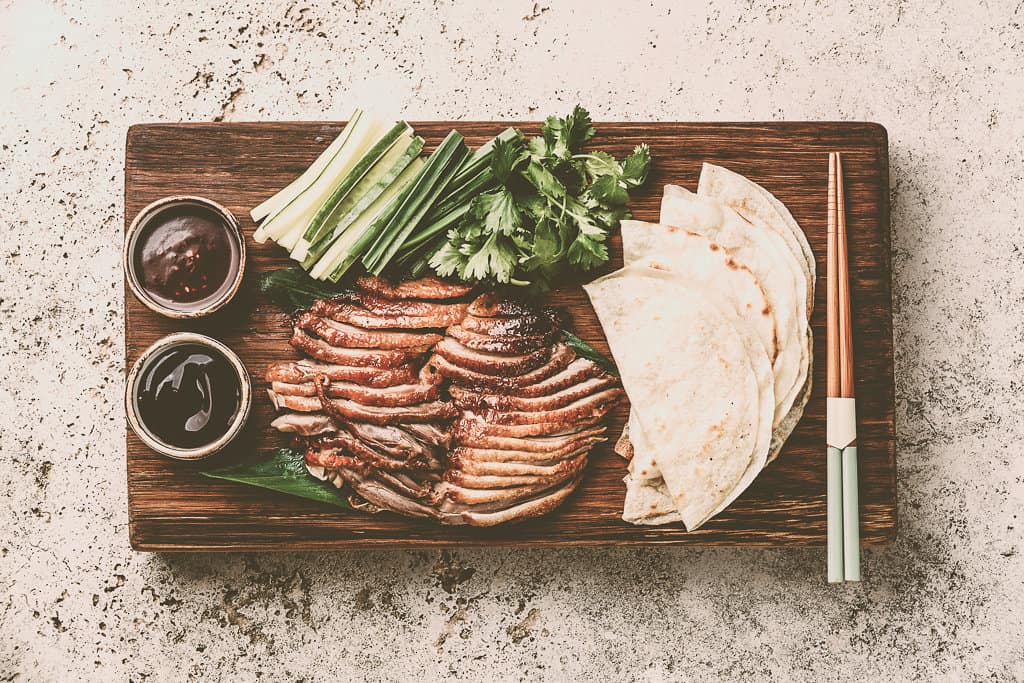 This has to be one of my favourites on this list. Nobody does duck better than the Chinese. We once went to a restaurant in Beijing whos speciality was Peking Duck. As we waited for the table (with free wine!) we noticed all the heads of state from around the world that had visited the place to try their duck. We knew we were in good hands. Evidence of preparing roasted duck in China goes as far back as the Southern and Northern dynasties (420-589). Interestingly, although Peking duck is named after Beijing ('Peking' is an older spelling), it originated in the former Chinese capital of Nanjing, which lies in the eastern province of Jiangsu.
Jerk Chicken – Jamaica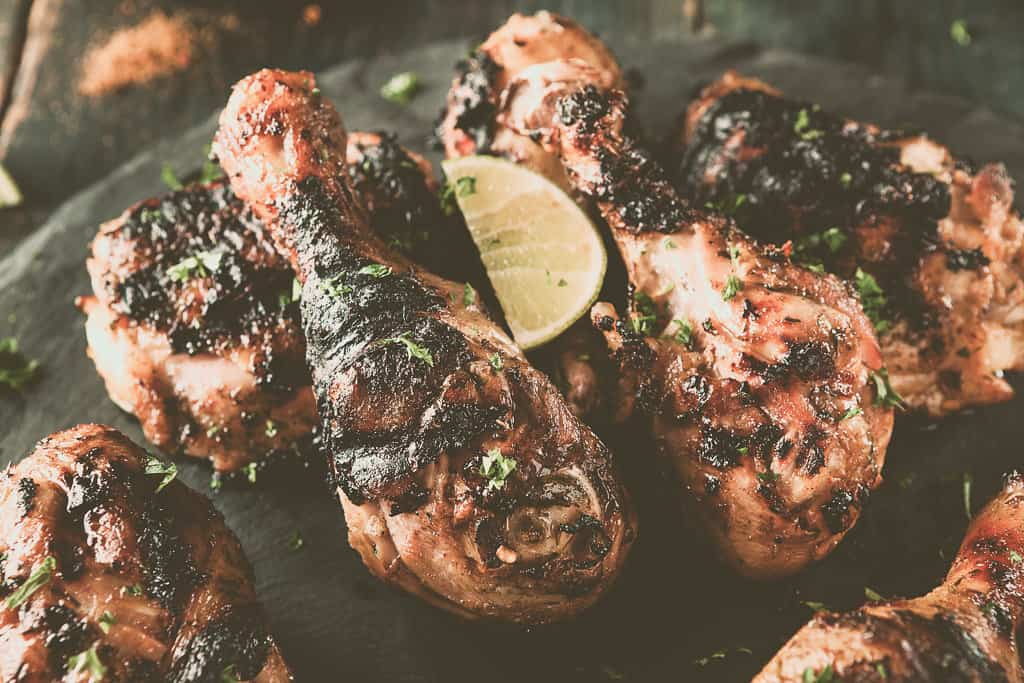 Jerk is a style of cooking native to Jamaica. Meat is normally dry-rubbed with a hot spice mixture called Jamaican Jerk Spice. Personally I love jerk goat but chicken is a lot easier to find in your local supermarket! Jamaican jerk seasoning is believed to be developed by escaped enslaved Coromantee Africans in Jamaica, but historians have unearthed evidence that jerked meat was cooked by the Tainos. Jerk Chicken is the perfect food for a summer day. Just crack on some reggae, pour yourself some rum and bbq the chicken. It will feel like you are in Jamaica, well almost.
Egg Hoppers – Sri Lanka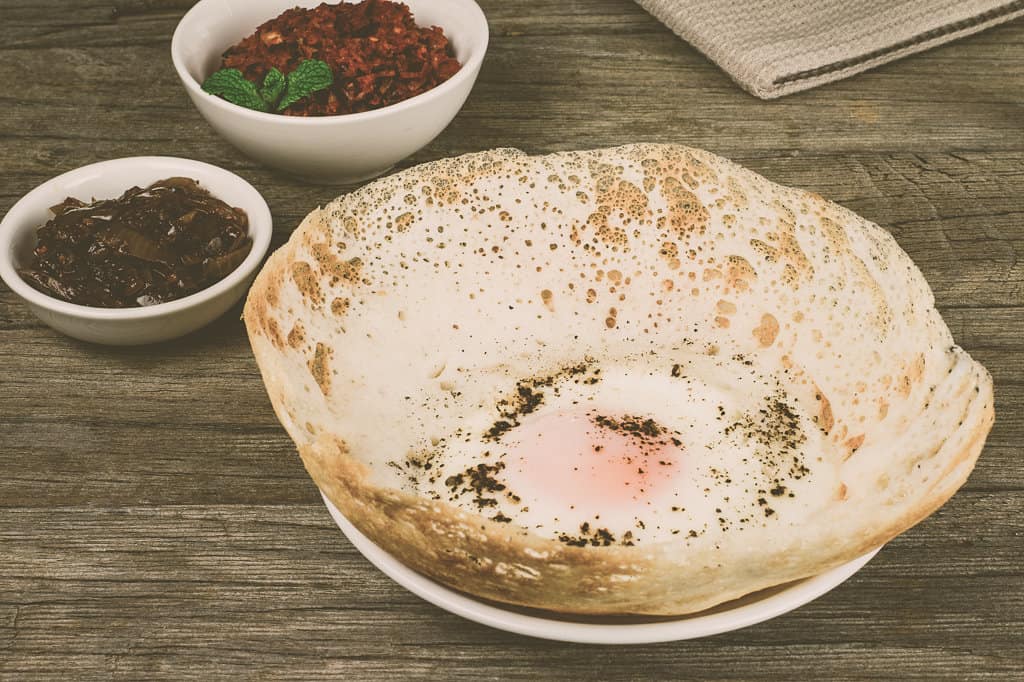 What better way to start the day than with a Sri Lankan Egg Hopper. Hoppers are bowl-shaped pancakes made from fermented rice flour and coconut milk. Cooked in small round pans, they tend to come out crispy around the edges, thicker at the bottom. The egg is placed in the middle and the dish is served with 3 different sauces, kiri hodi (a coconut gravy), lunu miris sambal and green sambol. Hopper is the Anglicised name, in Tamil, they are called Appam. History shows that the dish comes from South India and Sri Lanka which is not surprising as both places are intertwined. We credited Sri Lanka as that is where we first tried them!
Tagine – Morocco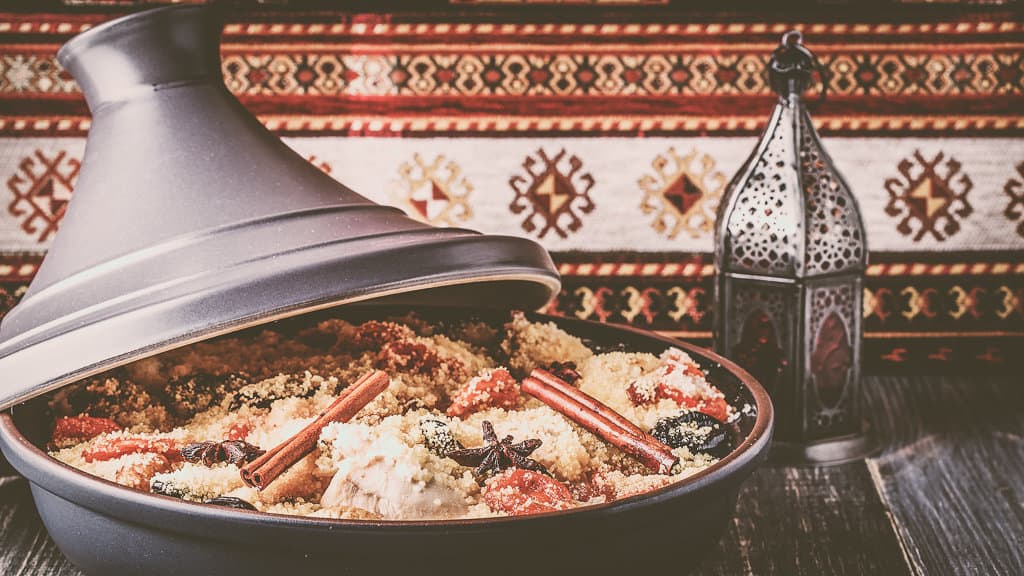 Morocco was the second country Karen and I ever visited and we couldn't get enough of Moroccan Tagines in our 10 days there. Most people think the word Tagine is the meal itself but Tagine is actually the cookware used to cook the meal (just like a Tandoor in India). The reason for using a Tagine is to make a dish tender and bring out its natural flavours. The Tagine dates back to Harun al Rashid, a late eighth-century ruler of the Islamic empire. Although some people say there is evidence that the Tagine dates back even further to the Roman Empire. However, it is in Morocco where the Tagine is known best.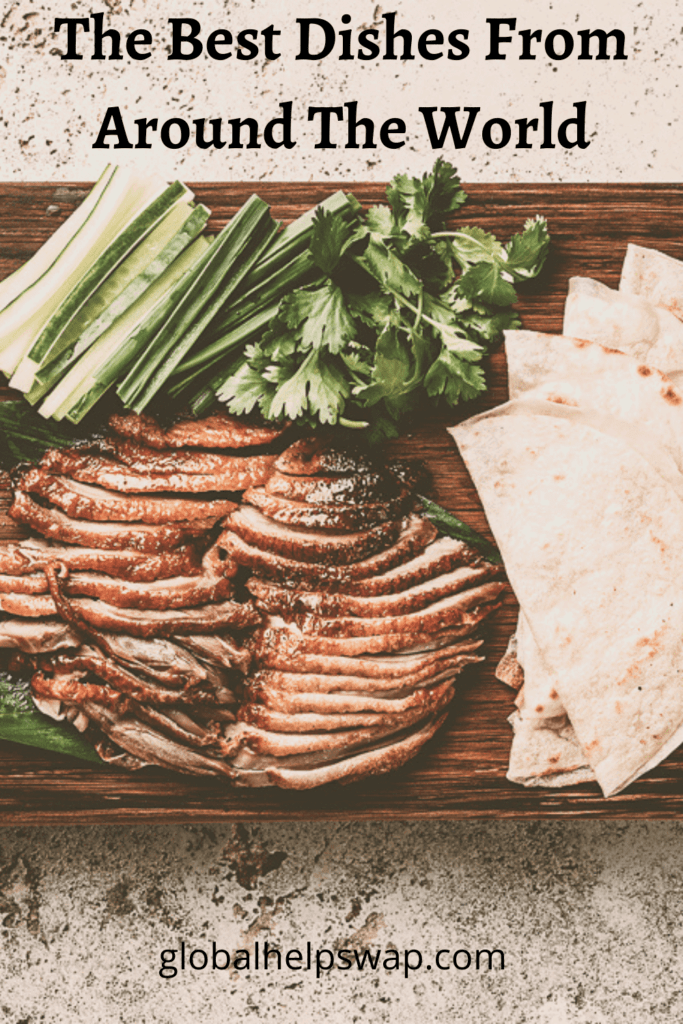 So there are 11 dishes for you to try during the lockdown. If you try one every week that should keep your wandering palate satisfied. Of course, there were many more dishes I could have added but I am curious to know what YOU would have added to this list. Let me know in our Facebook group: globalhelpswap.com
#LoveYourTravels