The food was delicious but spicy. Don't get me wrong, I love spicy food and my tolerance over the years for hot food has steadily increased but I am talking volcanic heat here. As I tried to cool the flames down by downing yet another coconut, Karen asked the waitress to call us a taxi.
We were on the outskirts of Krabi Town at Nong Joke and didn't feel like walking in the oppressive heat. I was just about coping with the heat inside me, having external heat too would have been too much. A few minutes later the waitress informed us that the taxi was outside. As we walked out, the only car we saw was this brand new 4×4. It turned out that there were no taxis available so the owner of the restaurant decided to give us a lift. Welcome to the land of smiles. The smiles are still there, you just need to know where to look.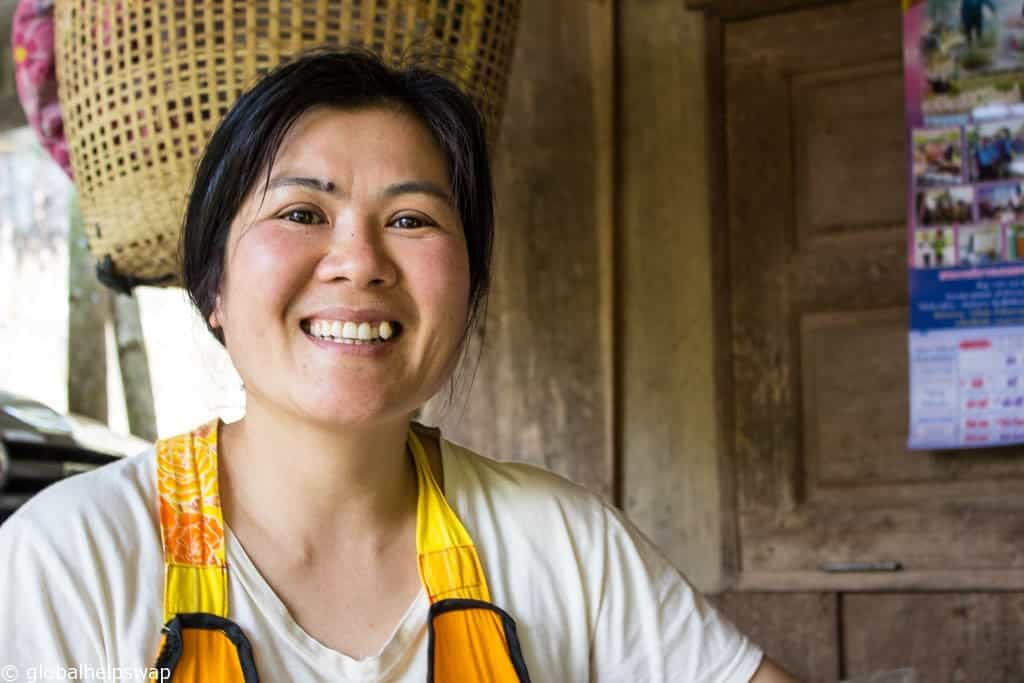 This was our 5th visit to Thailand and to be completely frank with you, I was not that excited. Don't get me wrong, I was looking forward to swimming in the ocean and chilling on the beach but as I knew the country so well, it wasn't a "can't wait to get there" excitement. The main reason for visiting Thailand was to try to visit Bhutan. Sadly, that never happened but as the saying goes, "it's the journey, not the destination".
We tried to visit areas of Thailand that we missed on previous visits and that's how our love for the country started to reawaken. For over 40 years, Thailand has had a massive influx of tourists visit its fabled islands and steamy highlands. In areas like Phuket, Pattaya and Ko Phi Phi, the Thai culture is all but decimated. The way of life in these places has changed so much it's very hard to dig down and find the real Thailand. Occasionally you will get glimpses of it but only on rare occasions. When people tell me that they didn't find the Thai's friendly, I can almost guarantee that they visited the places mentioned above.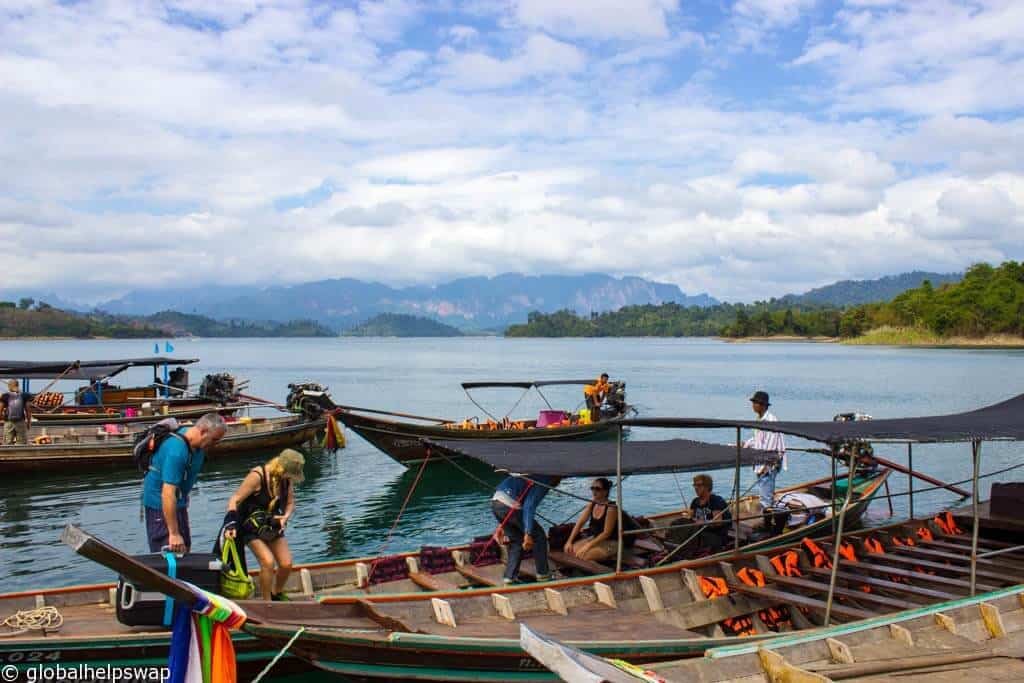 We visited Khao Sok National Park, Chiang Mai, Chiang Rai, Koh Phangan, Krabi, and Bangkok. Even in hectic Bangkok people seemed friendlier than our last visit. The Thais never stop amazing me. In the 3 years since we were last here, they have had two governments, political unrest, riots and a military take over. Yet, day-to-day life goes on as normal. The lady I buy my pomegranate juice from is still smiling even though she is standing there from morning till night. The street food sellers are still their fun, bubbly selves. Even the guards at the metro have a laugh with us as we try to get through the barrier with expired tickets.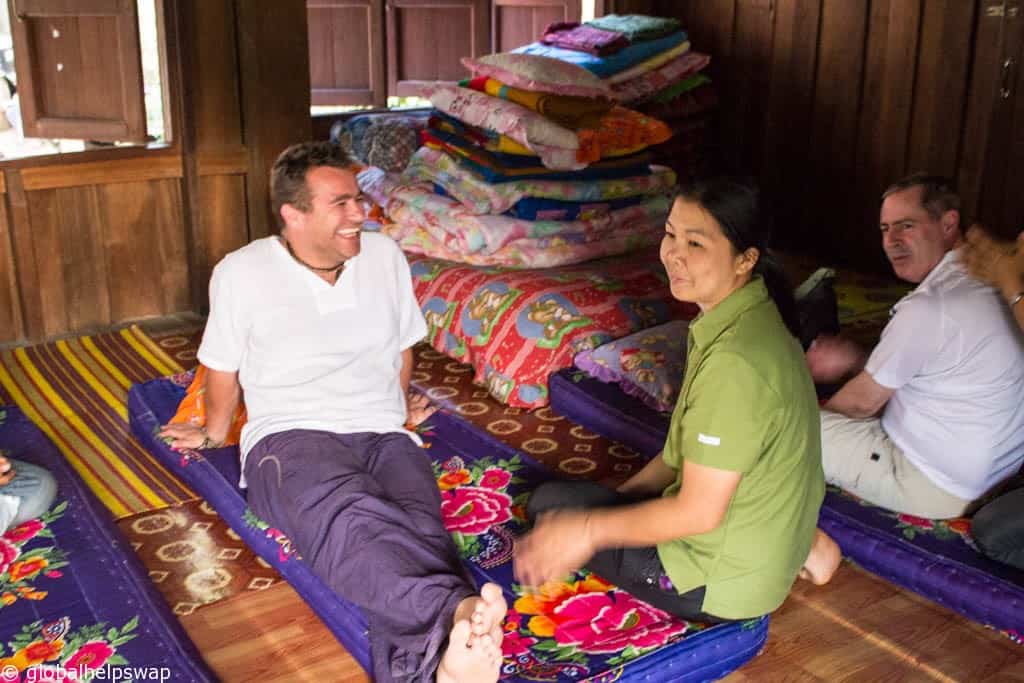 Outside the capital, it has been wonderful. In Khao Sok National Park we were invited to a Ladyboy's birthday party just because she worked at our guesthouse. In Chiang Mai we ended up in this surreal americana themed restaurant where everybody is expected to get up and sing (I did), we were the only foreigners there and we were treated like royalty. In Krabi the owners of our guesthouse would drive us and pick us up from anywhere in their brand new cars for the same price as a bus.
When you travel frequently you can take these situations as the norm but if you transfer them back to your hometown would they happen?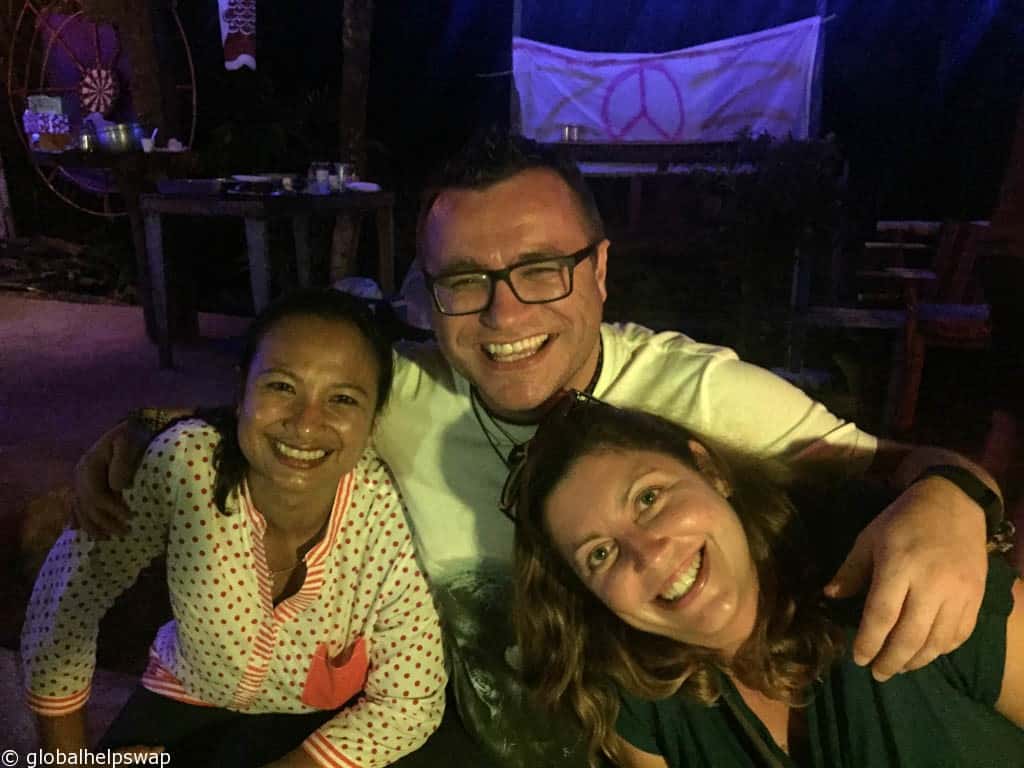 We have noticed the level of English in Thailand has really improved. On this trip we have sat down and really got to know people. Like the waitress in the bar where I would go to watch football (hey, you need some connections to home while you are away), she told me that originally she is from the North of Thailand and that she came down to Bangkok to find work. Most of her wages go back to her parents up in the village to help them with day-to-day life. These insights into daily life really make you learn about the people and places you are visiting.
Thailand is not called the Land of Smiles for no reason. Even with millions of tourists descending on the country every year, the Thai people are still some of the warmest, most generous and fun people you will meet anywhere. Make sure you avoid the tourist traps and you too will discover the land of smiles.
Are you heading to Thailand? Book your hotel below: