Which island is that? Koh Lipe answered our dive guide. Oh, that's the island we are staying on. What beach is that? Sunrise beach he retorted. Oh, that's where we are staying. We didn't know about that part of the beach. Our dive guide looked at us as if we were a bit mad. Welcome to Koh Lipe Thailand, the small island that is full of surprises.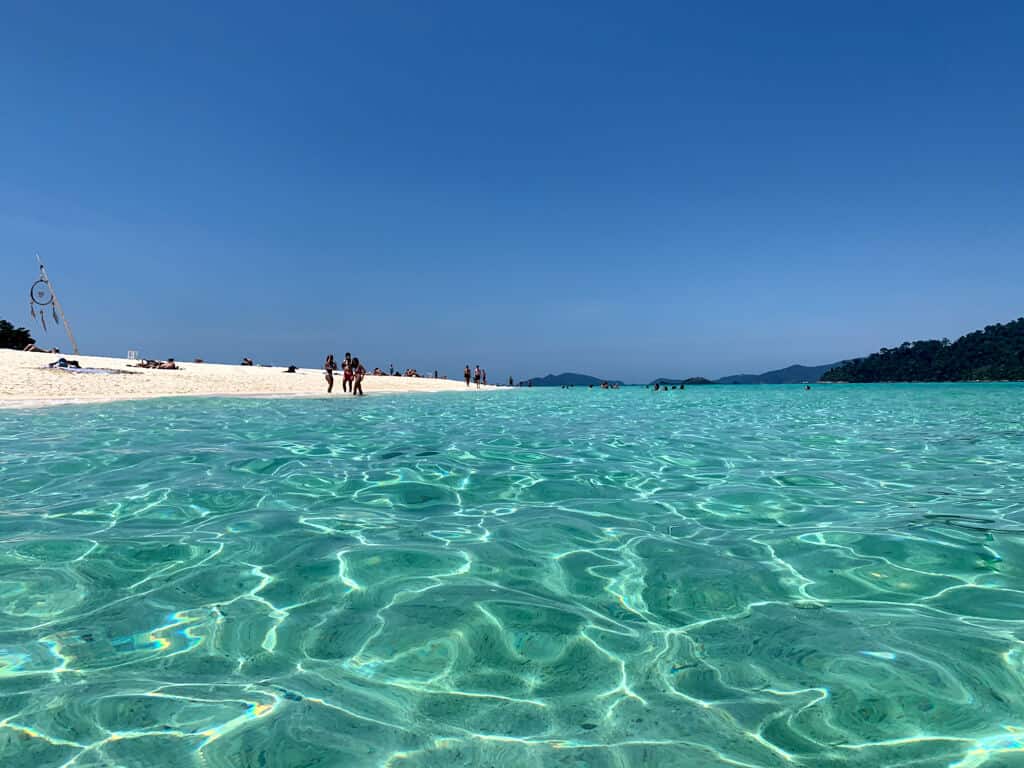 We had been wanting to visit Koh Lipe for years and finally in 2020 just before COVID hit we managed. Koh Lipe was the last place we visited before travel stopped. We can't think of a better island to have chosen as our last port of call.
Koh Lipe Facts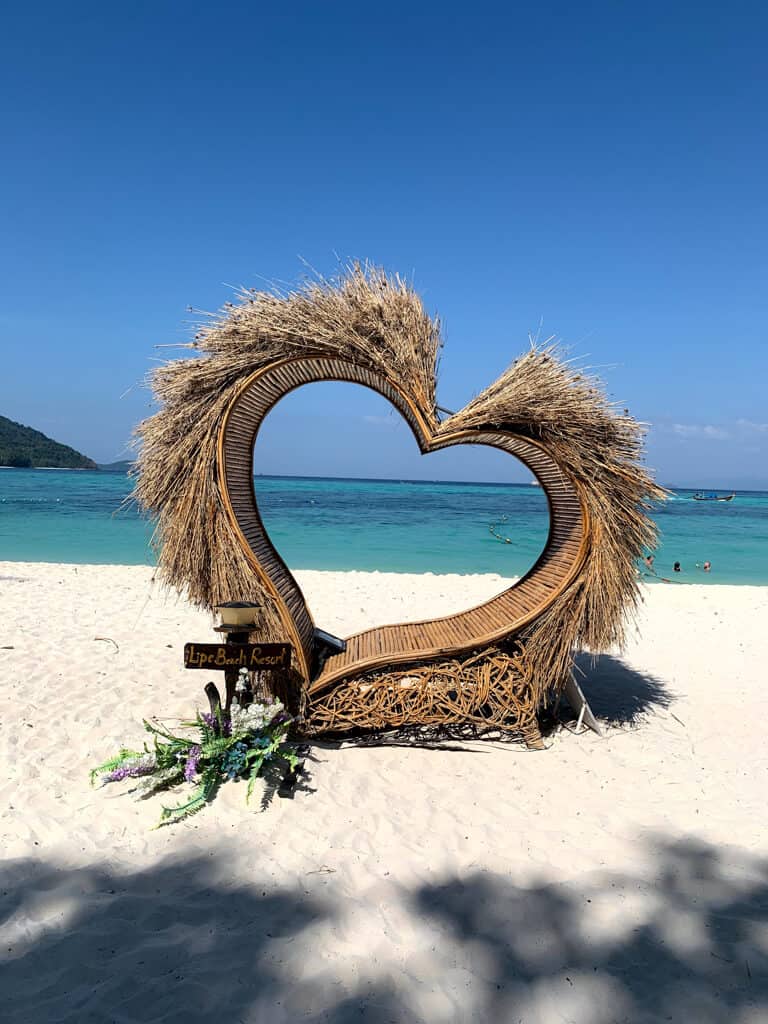 Koh Lipe is a small island located in southern Thailand's Satun Province. It is not far from the Thailand/Malaysia border. On a clear day, you can see the Malaysian island of Langkawi. Roughly 800 people permanently live on Koh Lipe. The inhabitant's roots date back to Malay sea Gypsies, who arrived on Koh Lipe over 100 years ago.
If you are looking for an island paradise with white sand beaches, turquoise blue sea and friendly locals, then Koh Lipe is the island for you.
Koh Lipe Beaches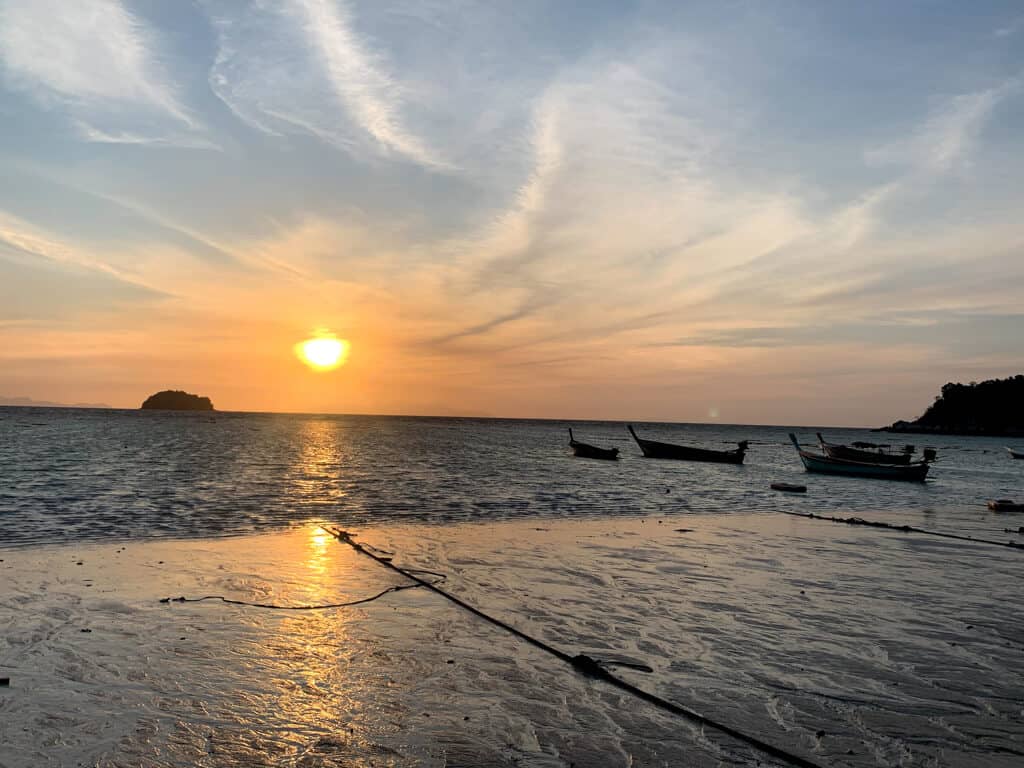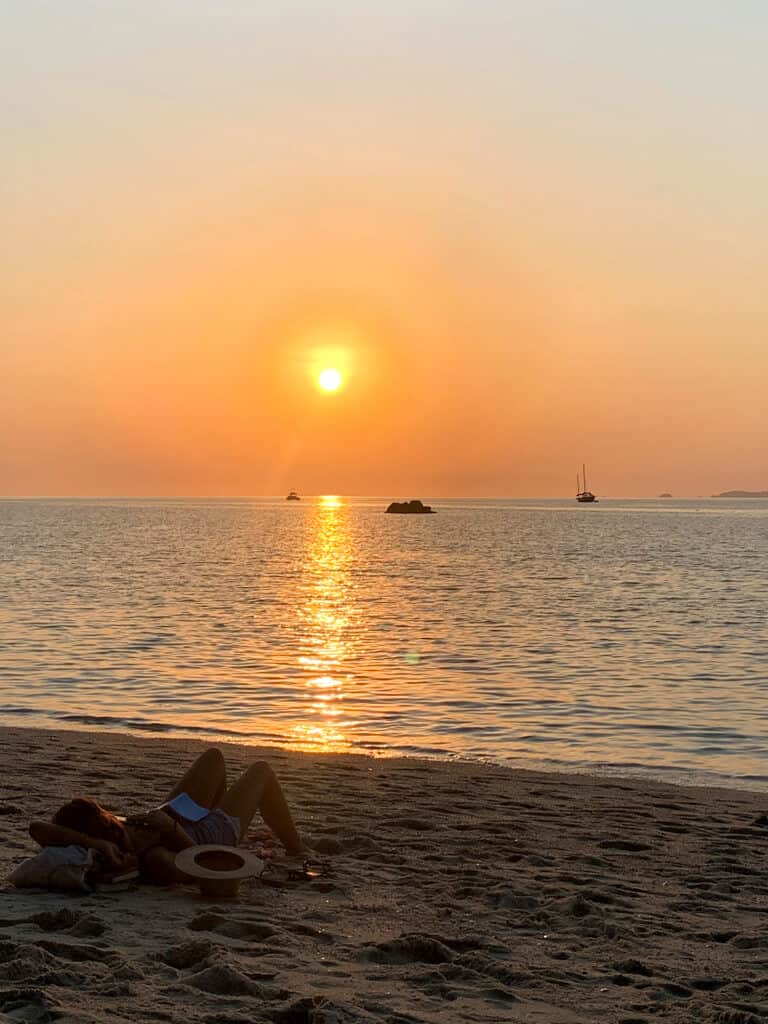 Koh Lipe is small. You don't need to hire bikes or cars to get around, you can use your feet. We loved the fact that we could walk from one beach to another. We quickly got into the island routine of watching the sunrise on Sunrise Beach and sunset on, you've guessed it, Sunset Beach. You can walk from one end of Ko Lipe to the other in 30 minutes. There are a few roads on the island and no cars.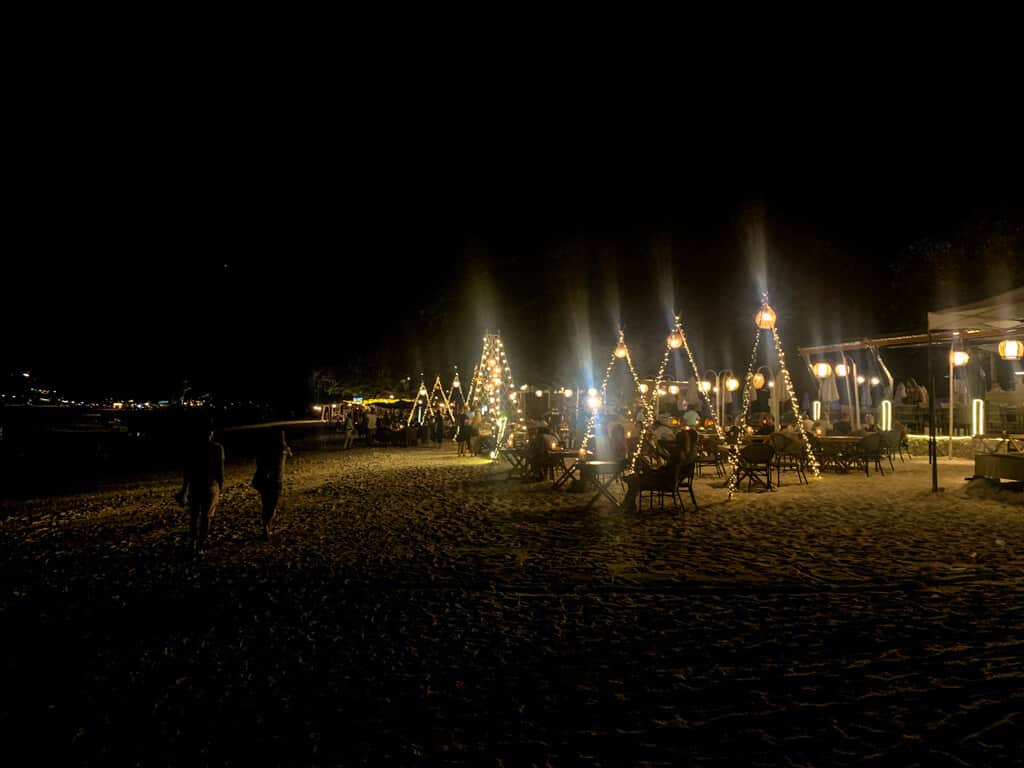 The other main beach on Koh Lipe is Pattaya Beach. This is the beach you land on when you get the boat from the mainland. It's a nice beach but we preferred the other two beaches because they are less busy with boats.
Restaurants and Bars on Koh Lipe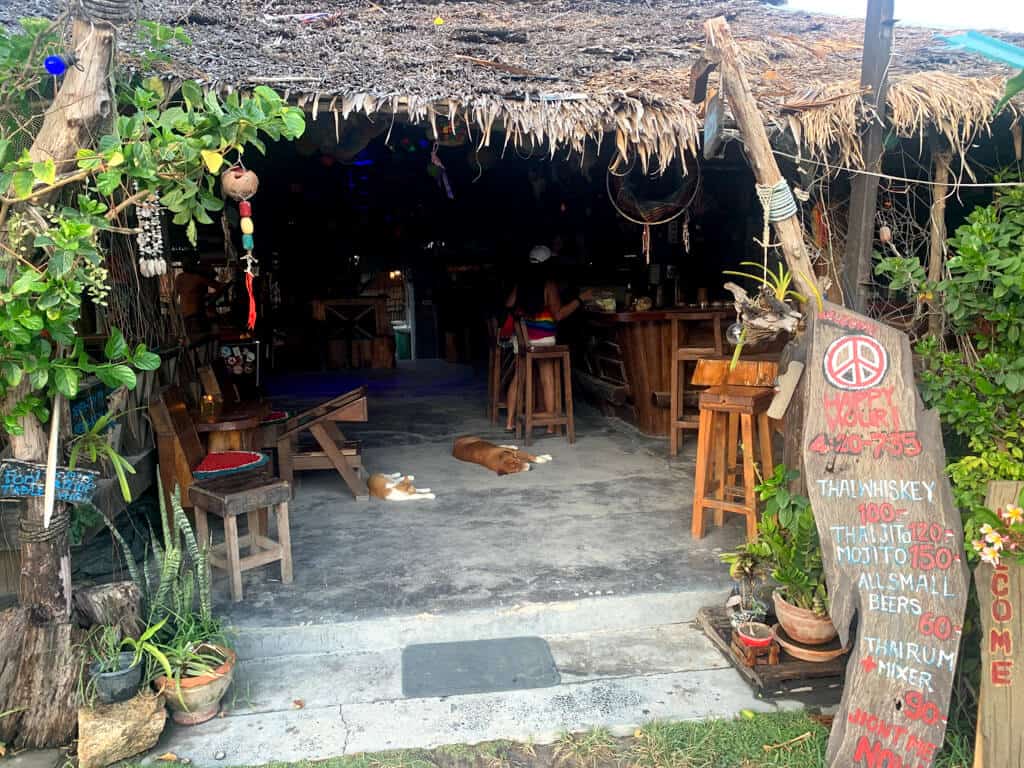 Between all the beaches is Walking Street, a street filled with restaurants, bars and shops. This is where the island congregates, especially in the evenings. We loved it. For such a small island, Koh Lipe has a great selection of restaurants offering all types of cuisine. We soon got to know a lot of the staff in our favourite restaurants. On their days off we would share a beer with them on the beach, another reason why we loved the island so much. Connecting with locals is one of the main reasons why we travel.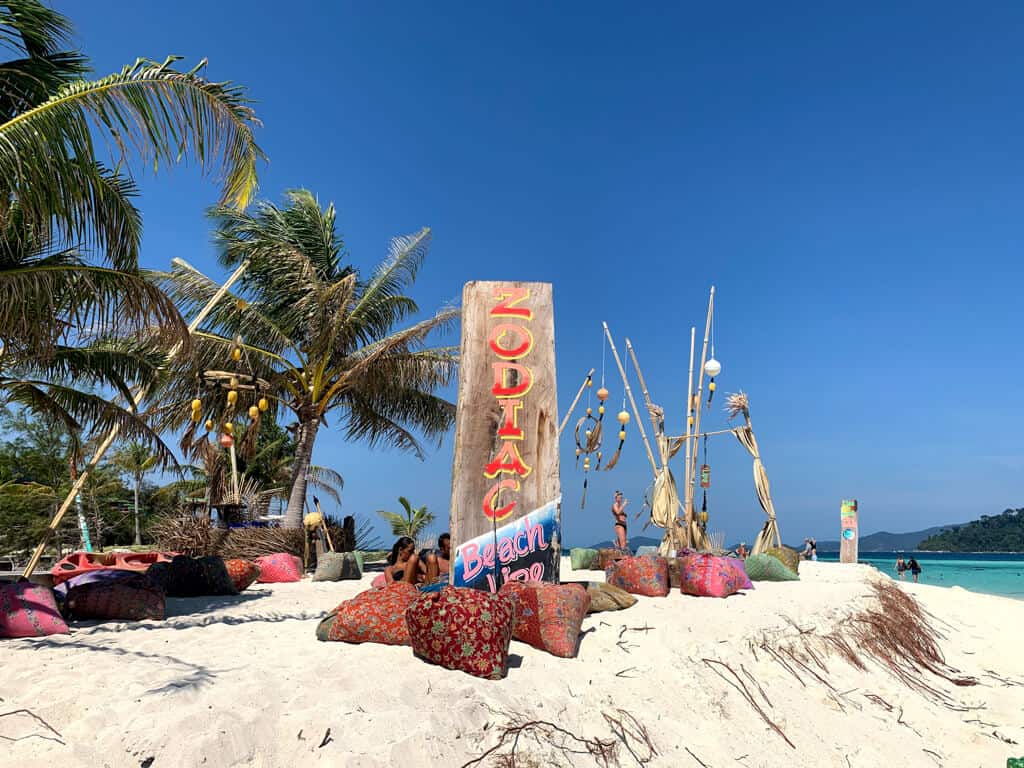 Talking of having beers on the beach. Near the end of our stay, we discovered one of the best beach bars we have ever been to. Zodiac Bar was at the far end of Sunset Beach the same beach we were staying on. There was nothing fancy about this bar but the music and vibe were perfect. We would get there at 10:00 and leave after sunset. The sea in front of the bar is a beautiful blue. The kind of blue that needs no filter on Instagram. Zodiac Bar is the type of bar where you pop by for one beer and 7 hours later you are still there.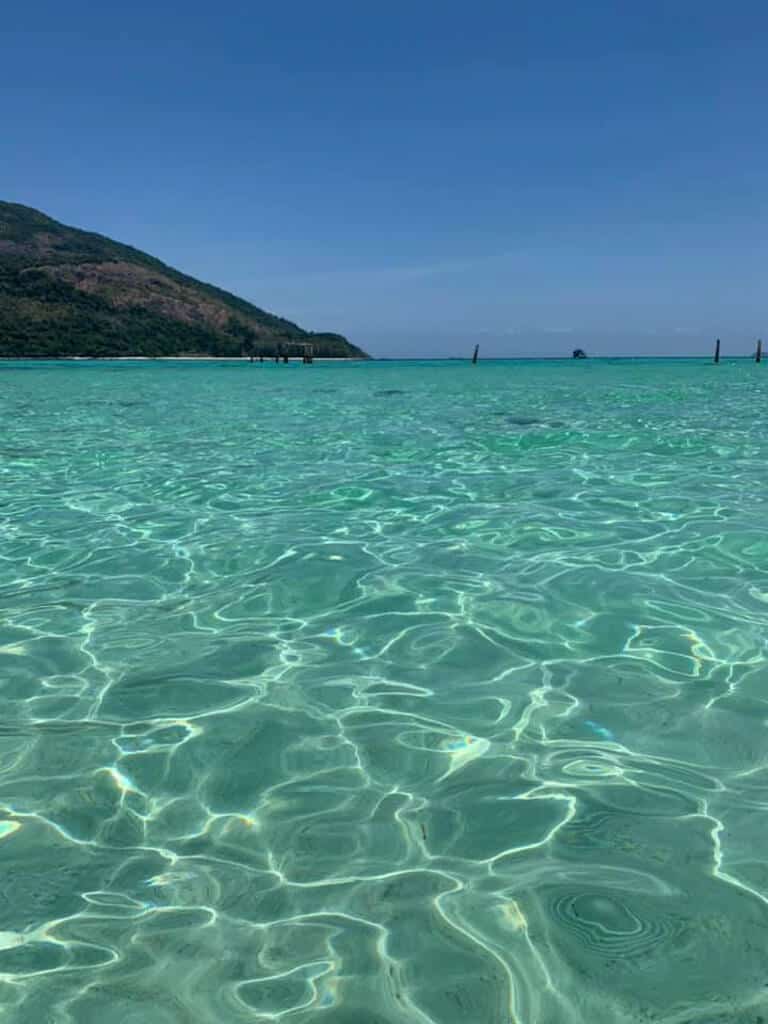 We have visited many tropical islands over the years and we can honestly say that the sea around Koh Lipe is one of the nicest we have seen. Have you ever been in the sea where it shimmers? Well that's what the sea is like around Koh Lipe.
Koh Lipe Scuba Diving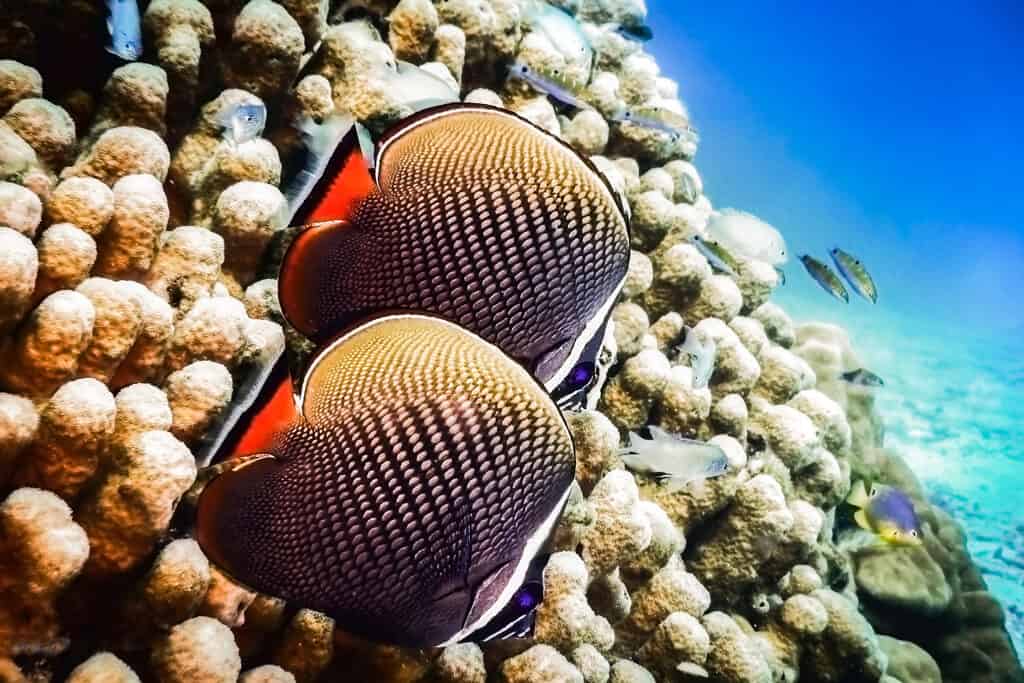 This brings me back to the dive boat. We had two very good dives off Koh Lipe. The coral was in good health and there was plenty of animal life. We were relieved because quite a few of our recent dives have been on sites where the reef has been bleached because of the climate emergency. If you are thinking of taking up scuba diving we recommend learning in Koh Lipe. It is less busy than some other islands and there are well-established dive shops. Koh Lipe sits in the middle of Tarutao National Marine Park so there are plenty of dive spots to choose from. Oh, and 25 per cent of the world's tropical fish species can be found in its coral reefs. What more can you ask for?
Koh Lipe has many of the other things we love about Thailand. Great thai massage, yoga classes and spectacular fire shows. On Koh Lipe they all felt a little less rushed. I don't think you can rush on Koh Lipe. The island has a naturally slow rhythm.
Koh Lipe Nightlife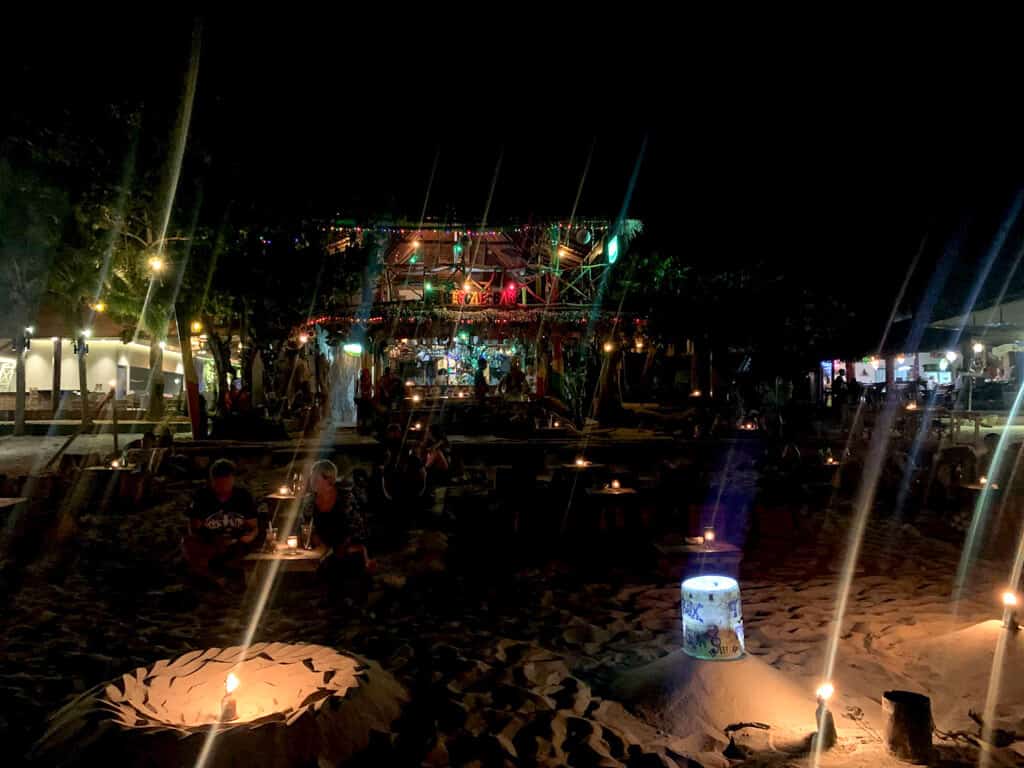 If you are looking for hedonistic nightlife, Koh Lipe isn't the island for you. This is more of a beer around the campfire island than pumping beats. Most places wind down by 22:00 which was fine by us as we were waking up to watch sunrise most mornings.
Sustainability on Koh Lipe
The one worry we have for the island is over-tourism. We know at the moment that every tourist destination on earth is crying out for tourists. Things eventually will open up and we hope that when they do it is done in a sustainable way. Koh Lipe is small, it can't handle too many travellers on the island at one time.


In a (coco)nutshell, Koh Lipe is the perfect island to wind down. This is the island to read a few books, eat good food, make some friends and swim in the sea. If we had known that the world would be in lockdown not long after we left Koh Lipe we may have decided to stay!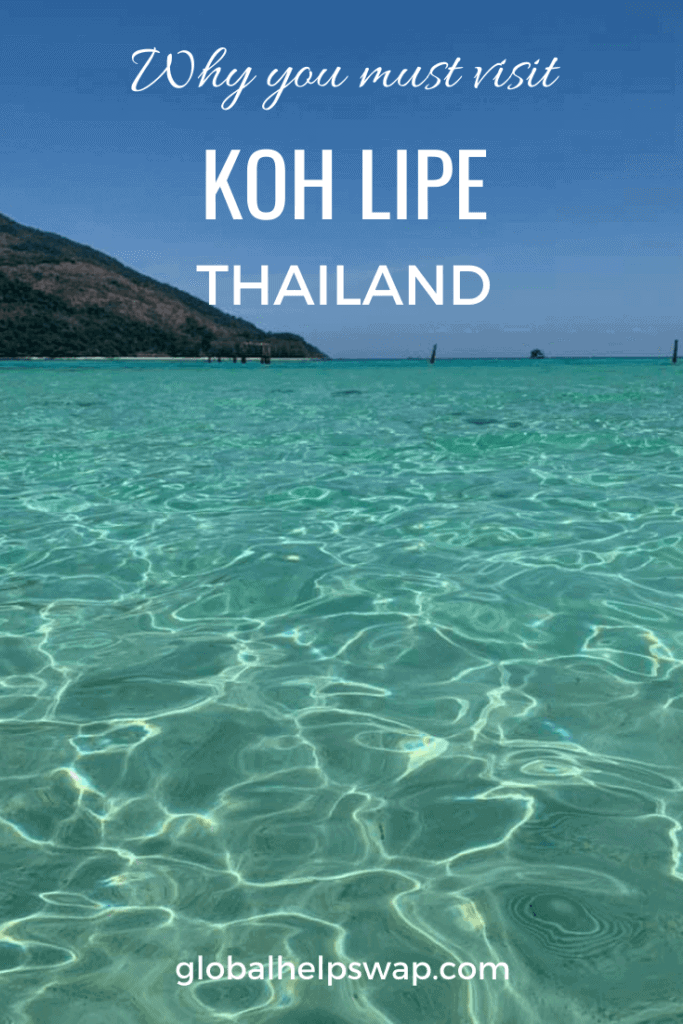 If you love Thailand like we do check out our other posts on Thailand below:
This post is part of a paid campaign to promote Thailand, as part of their #ThrowbackThailand Campaign. Although all views are our own and we have not been instructed what to include.
Karen is a trained psychologist and coach. But really she's an adventurer who believes travel can be one of life's best teachers. She writes to inspire you to take the leap and travel in a way that is memorable and meaningful.