When we were heading to Cambodia I couldn't wait to see its world famous temples and meet the friendly locals. One thing I knew nothing about was Cambodian Cuisine. Being between two culinary heavyweights like Thailand and Vietnam kind of overshadows the food of Cambodia. During the 3 weeks we were in the country we really enjoyed the variety of Cambodian food. Our favorite dish happened to be Cambodia's national dish – Fish Amok.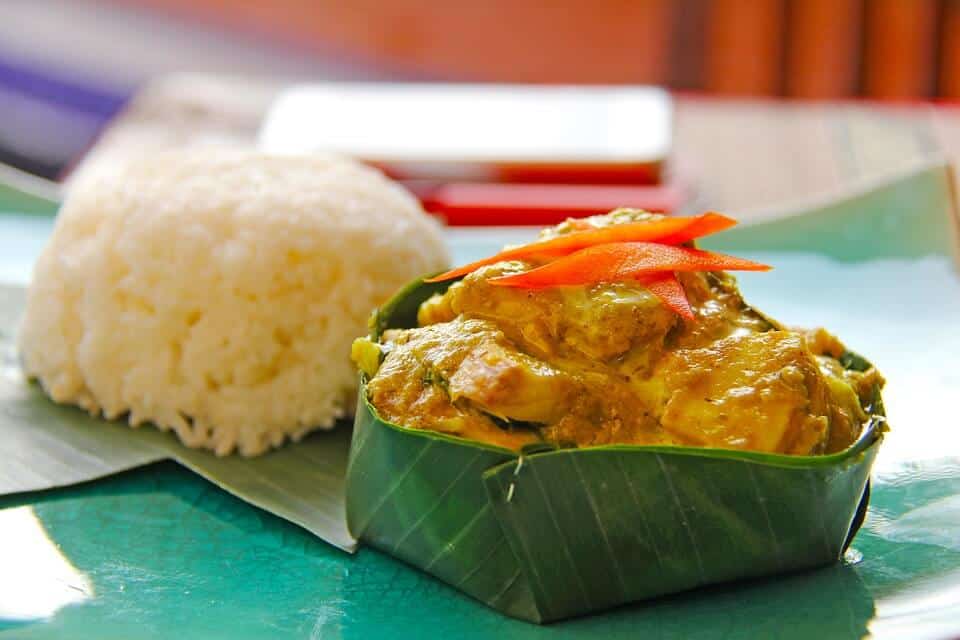 The history of Fish Amok is cloudy. Neighbouring Thailand has an almost identical version called Hor Mok and the island of Penang off Malaysia also has a version. So to say Amok is purely Cambodian would be a lie. A lot of Cambodian recipes were orally passed on from generation to generation but unfortunately after the civil war in the 1970's a lot of that knowledge was lost.
However, regardless of the origins of the Fish Amok recipe, Cambodia has claimed it as its own and who am I to argue?
Here is the recipe and directions on how to make the perfect Fish Amok dish at home. We hope you enjoy it as much as we did in Cambodia.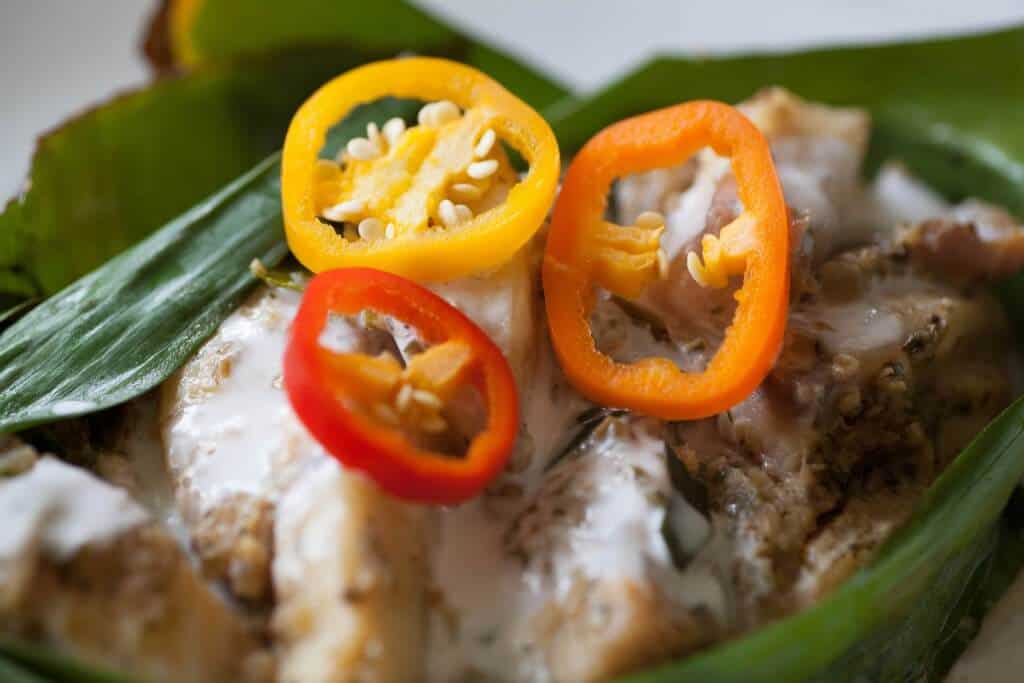 Ingredients:
3 piece cloves garlic, peeled and diced
1 piece large shallot, peeled and chopped
Lemongrass
kaffir lime leaves
black peppercorns
coriander
cumin
turmeric
galangal root
1 piece inch ginger, diced
1 teaspoons light brown sugar
2 teaspoons salt
2 tablespoons vegetable oil
1 cup coconut milk, well shaken
1 tablespoon white sugar
1 pound firm & mild white fish (halibut, mahi mahi or cod), skin removed
11/2 cups fresh spinach leaves, chopped
1 piece egg
1 Steamed rice, to serve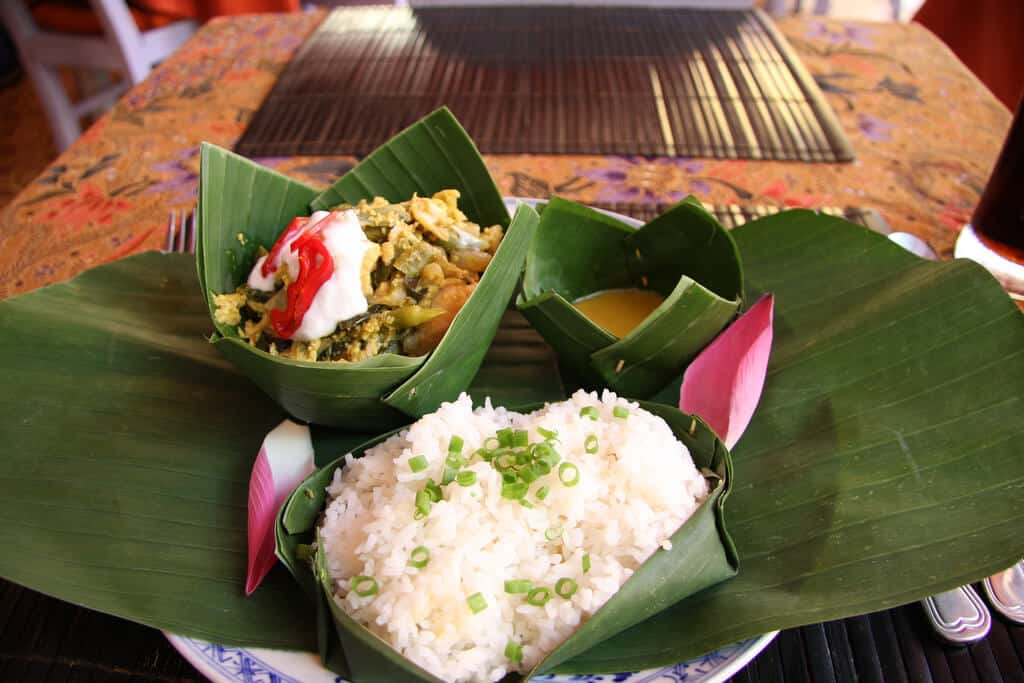 Directions:
To make the curry paste, put the lemongrass, kaffir lime leaves, black peppercorns, coriander, cumin, turmeric, galangal root, garlic, shallot, ginger, brown sugar and 1 teaspoon salt in the food processor; mix until it becomes a paste.
Slice the fish into ½-inch thick pieces and set aside.
Heat the vegetable oil in a saucepan over medium-high heat. Add the curry paste and stir until fragrant, 1-2 minutes.
Add sambal oelek paste (for desired heat), coconut milk, white sugar and remaining salt, whisking to combine.
Turn heat to medium low and simmer for 2 minutes, whisking occasionally. Gently add the fish into the sauce. Add the spinach leaves and cover the pan.
Let the Amok simmer for 3-4 minutes, until the fish is just cooked through and the spinach is wilted. Uncover and keep heat on low.In a small bowl, whisk the egg carefully, adding 2 tablespoons of the curry sauce from the pan to temper the egg so it doesn't curdle. Pour the egg mixture into the saucepan and gently fold it into the curry.
Transfer the amok to single bowls over the steamed rice and serve immediately.
Please let us know if you enjoyed this dish by leaving a comment below and feel free to send us some of your recipes that you have discovered on your travels. Happy eating!
#LoveYourTravels