Beautiful Nepal. It's taken me a while to visit. I'm sorry. In my first travels to Asia I was bedazzled by the beaches in Thailand and intent on following the banana pancake trail of my day. I side-lined you, ignored you, not realising that you had so much to offer. Then I read the Magic Bus: On the Hippie Trail from Istanbul to India

which put you firmly on our hippy trail.  I was intrigued and curious and I decided to come. In the 6 weeks I was here I can sum up my journey by saying, beautiful Nepal I love you.


As I flew into Kathmandu from London my heart beat faster when your Himalayas appeared amongst the clouds. Their majesty was in such stark contrast to the multi-story buildings crowded in a dusty orange maze below. And yet I would soon discover that the treeless potholed streets still held a beauty of their own.
Your noise and chaos, sweetened by the smell of incense (and a dash of burning plastic) greeted Paul and I as we stepped out of the crazy airport.
It was at the pre-paid taxi desk that I heard my first 'Namaste' by the smiling man at the counter. 'I recognise the god within you'. Such a spiritual greeting is befitting for a populace that can find peace and harmony in a land that has been ravaged by politics and nature alike.
Beautiful Nepal, I love you for your gentle chaos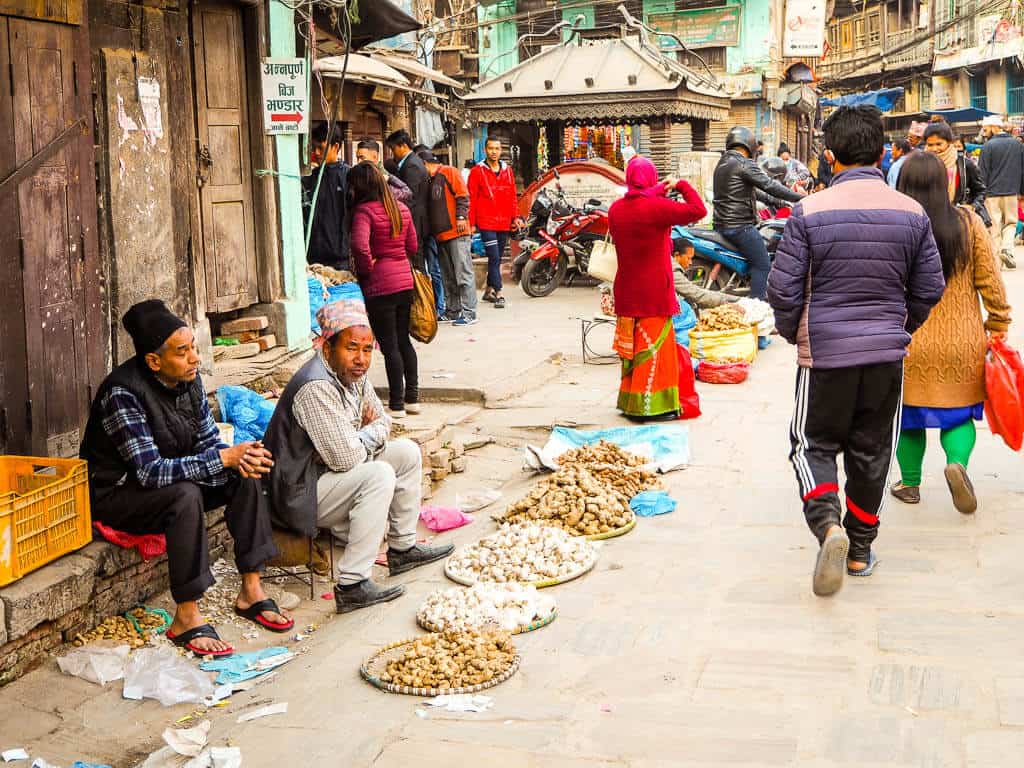 Beautiful Nepal, I'll never forget my first walk around the old town in Kathmandu.  Narrow streets packed with a sea of people. And dogs. And the occasional cow. Streets lined with shops selling large copper pots, colourful saris, spices, long strands of yak hair and of course modern trekking gear. The air was alive, our senses standing to full attention trying to take in this cacophony that has a life of its own.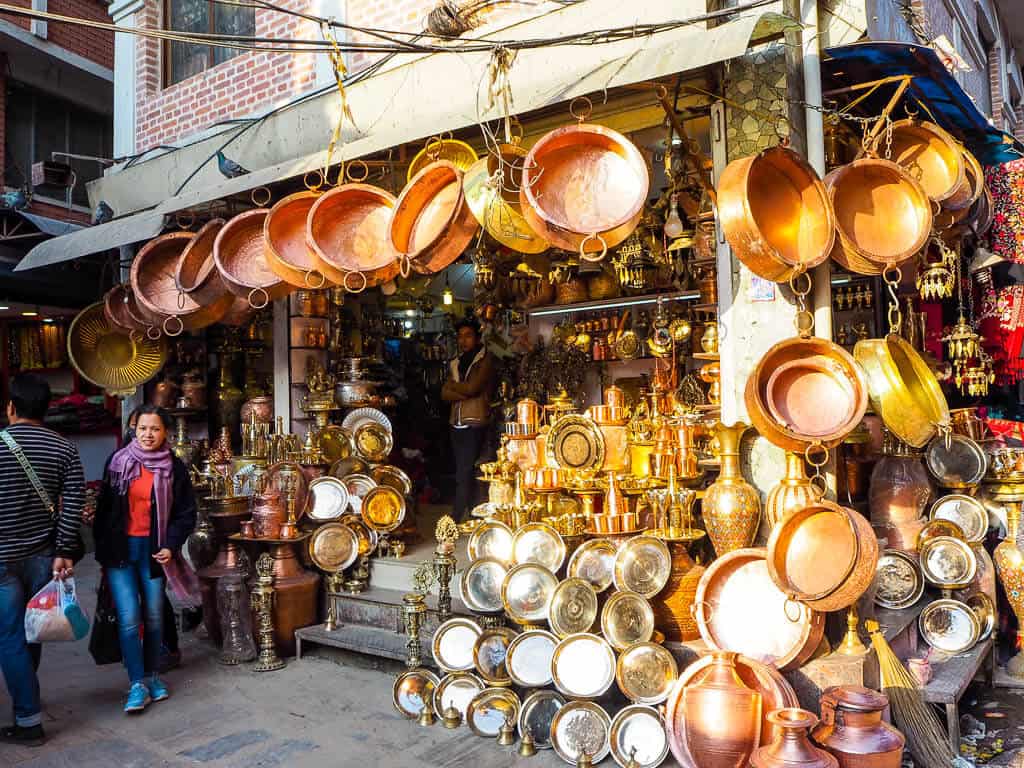 We tried our first momos, your famous dumplings. Ours were filled with a delicious mixture of buffalo meat and vegetables. We drank our first sweet masala chai, a drink that would seriously increase our sugar intake, but who cares when it tastes this good. As we left the cafe we were chased by a holy man, insistent on blessing us for a few rupees.
When another holy man asked for 500 rupees for a picture the nearby market trader was outraged. Without speaking a word of English she explained that 50 rupees was enough and then proceeded to break up our large note when it transpired we had no change.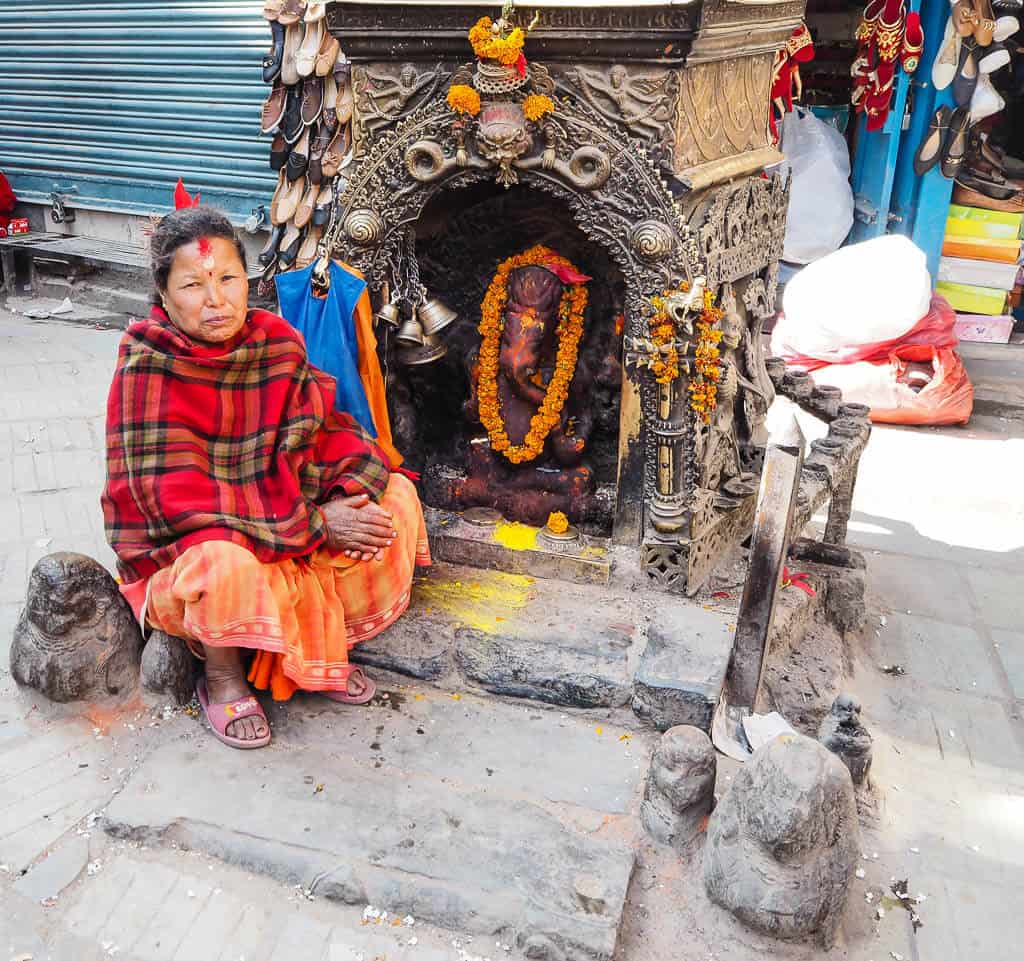 An old woman wrapped in a bright pink and yellow sari approached us with a big smile. She was selling bags she had hand-made herself and proudly showed us her wares. She was so charming I soon found myself buying a cute little bag that turned out to be surprisingly handy.
That first day felt like such an adventure and gave us a glimpse of what would ultimately become our favourite thing in Nepal.
Beautiful Nepal, I love you for your spirituality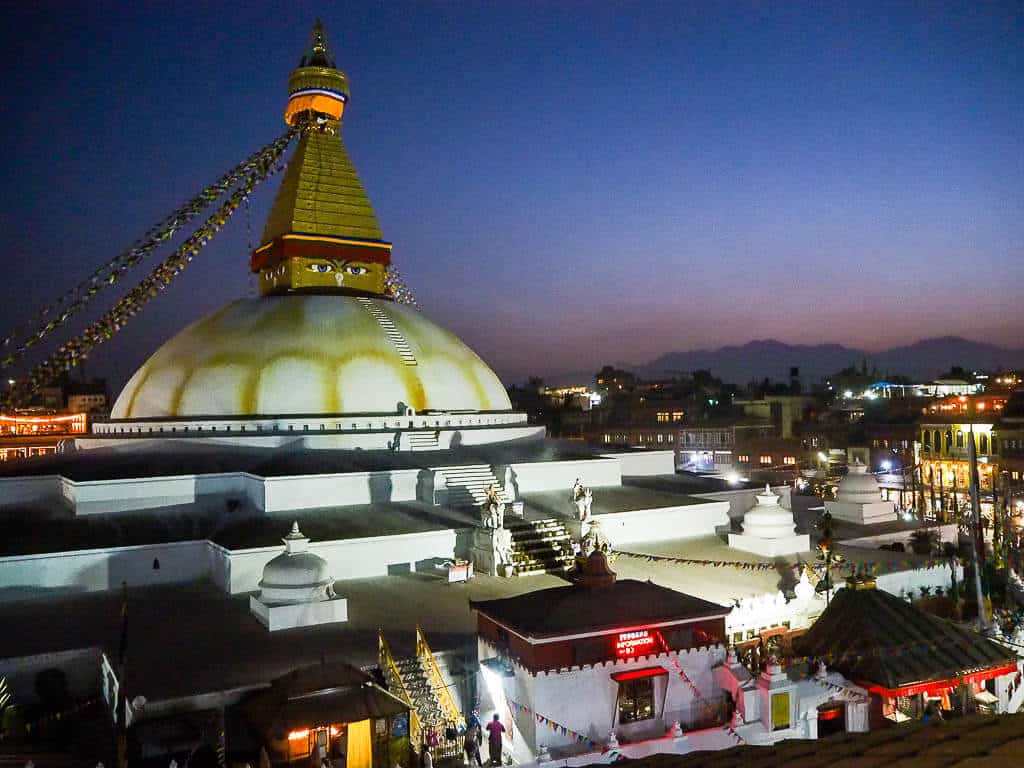 Beautiful Nepal we had been told of your spirituality but we didn't really know what to expect. Our minds were blown when we visited Bouda and joined in what can only be described as a collective holy experience. As someone who is spiritual but shuns religion it was surprising to feel such a strong sense of meaning in walking around clockwise round a stupa with a mass of other people.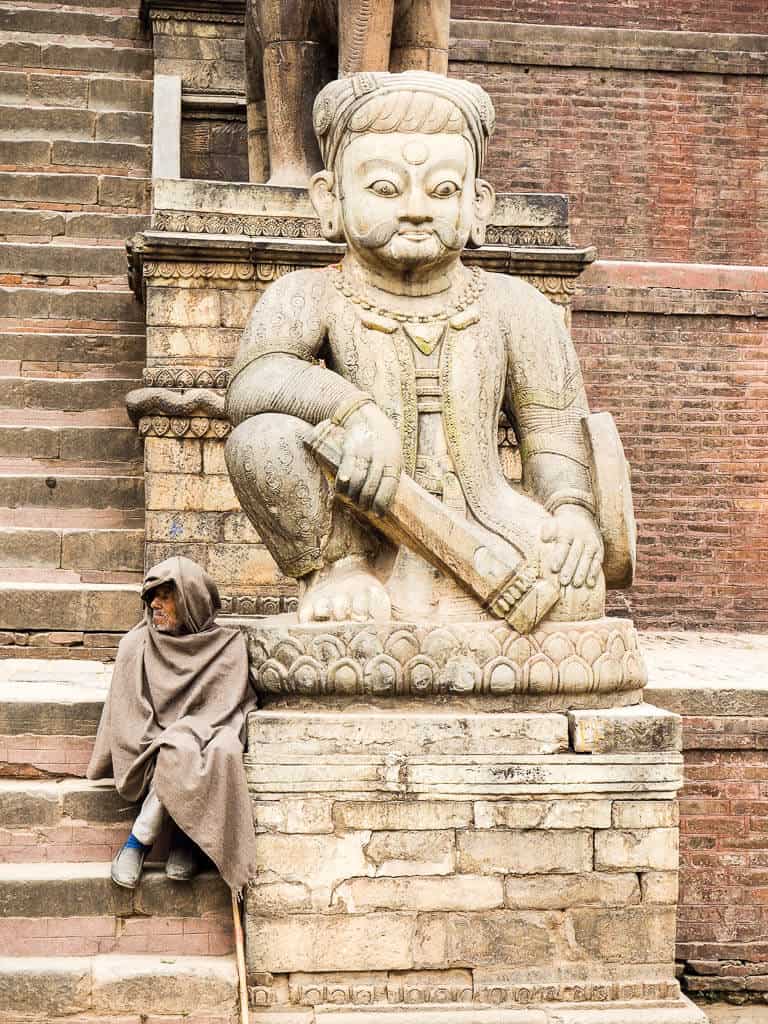 We loved seeing gorgeous temples in every corner, and were impressed by the vast amount of well fed stray dogs which are viewed as gods in Hindu religion. We participated in a Puja and were blessed by a real holy man and were awestruck by our visit to Pashpatinath where we saw numerous cremations happening in the evening.
Beautiful Nepal I love you for your views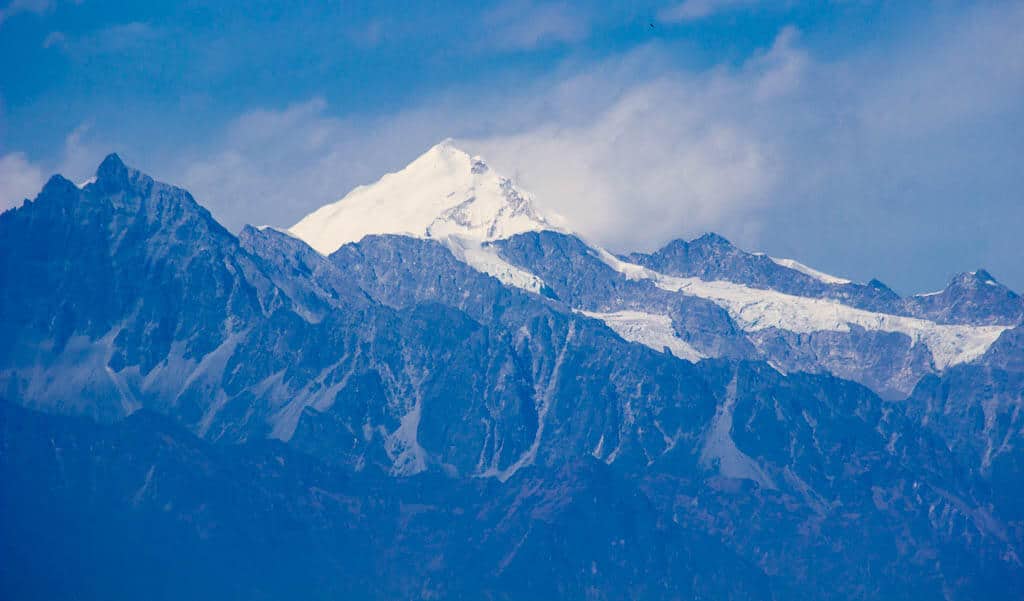 After Kathmandu we headed to Nagarkot to see the famed views of the Himalayas. We arrived on a rare clear day and as we got to our farmhouse at the edge of a mountain, the views literally brought tears to my eyes. We were so happy that our room had two massive windows giving us 180° views all day long. We spent our days there enjoying the mountains, hiking in the nearby forest and building fires in our room to keep warm. It was perfect.
Beautiful Nepal, after 4 days I was already in love.
Beautiful Nepal, I love you for your intricate architecture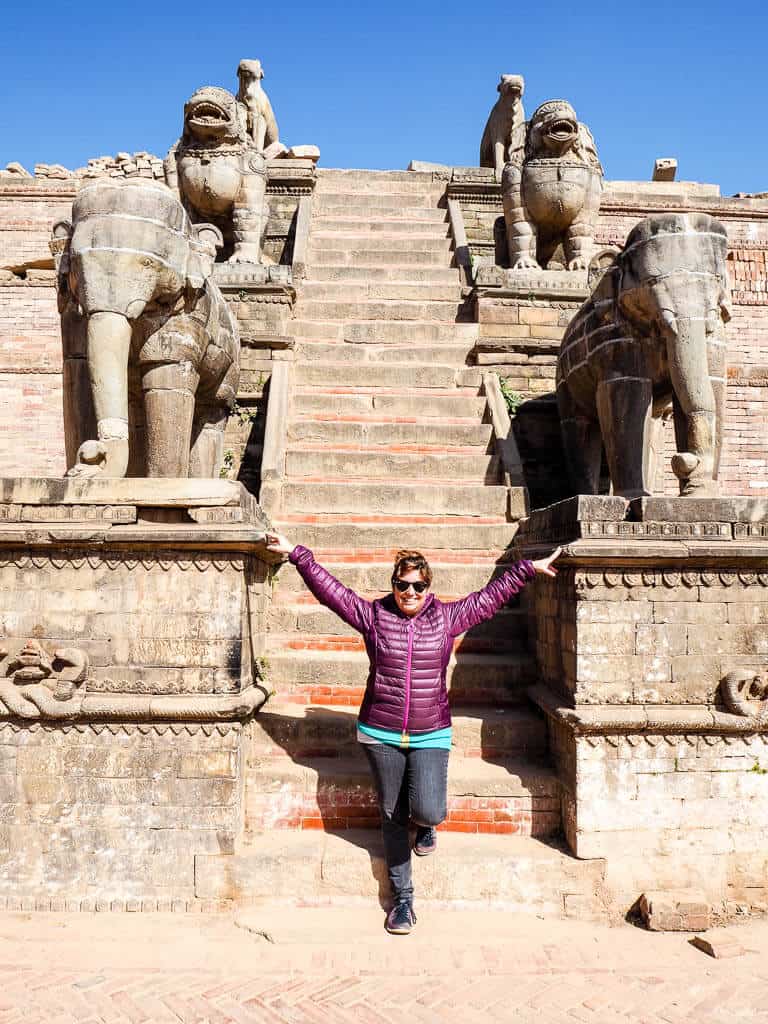 We left Nagarkot and stepped back in time in the city of Bhaktapur. We marvelled at the intricate ancient buildings that had survived and stepped over the rubble of the ones that didn't. It was a sad reminder of the earthquake that brought so much devastation to your people.
Your durbar squares in Bhaktapur, Kathmandu and Patan are masterpieces of ancient architecture. They captured our imagination as we saw them in our minds eye as they were years ago, the epicentre of the 3 cities. Bandipur, further west also wowed us with its beautifully preserved heritage homes that have been turned into hotels and cafes.
Beautiful Nepal, I love you for Pokhara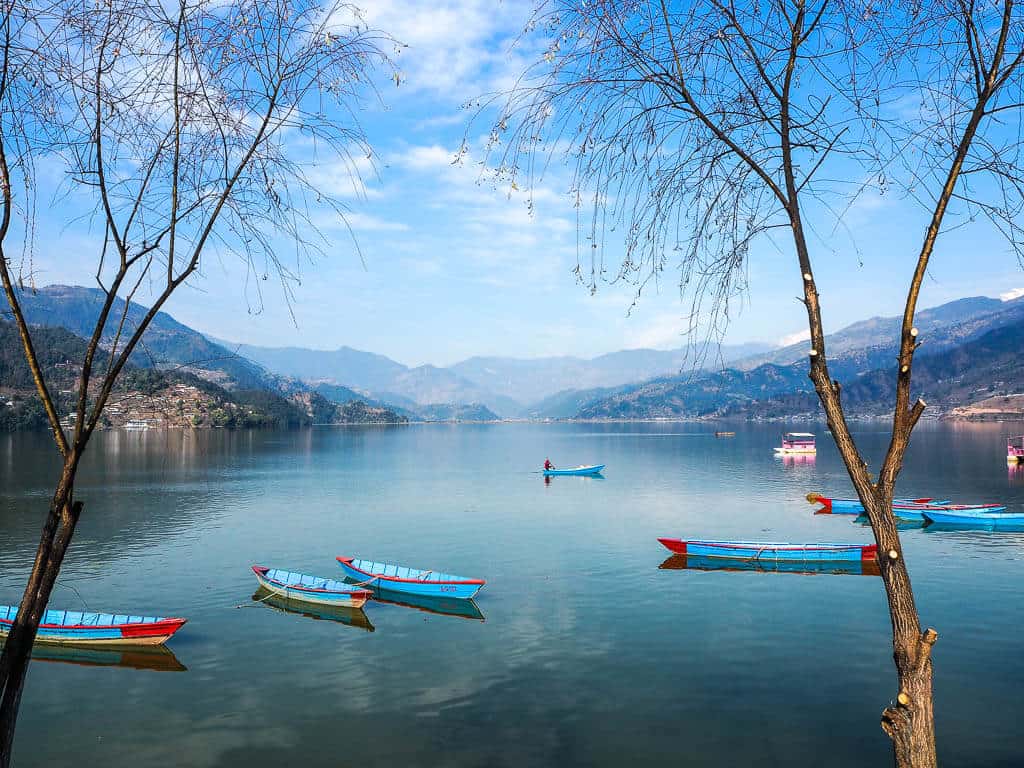 Ah Nepal, what an amazing time we had in Pokhara. We started our days meditating in our balcony and taking in the beautiful views of the lake. We lazed around in the afternoons enjoying a beer or two by the lake. In the evenings we were entertained in the most awe-inspiring open air cinema theatre that showed the best cult movies of our time. We visited the Peace pagoda and saw even more incredible mountain views. We ate good Nepali, Thai, Japanese, Korean, French and Vietnamese food. We wanted to stay here for good.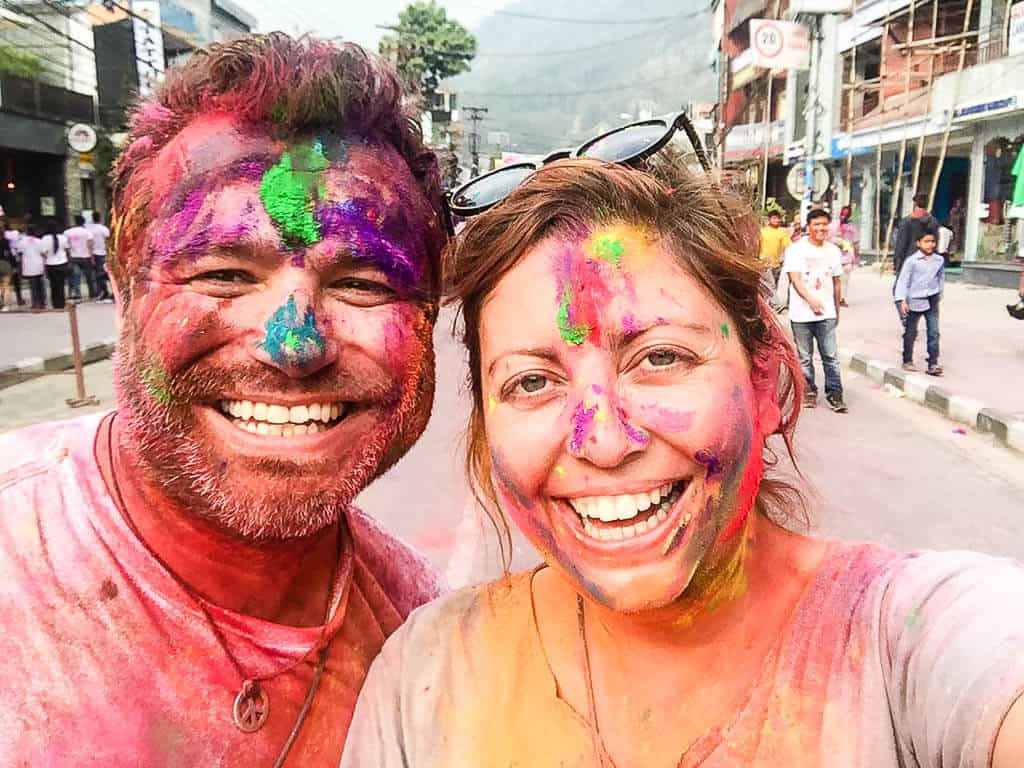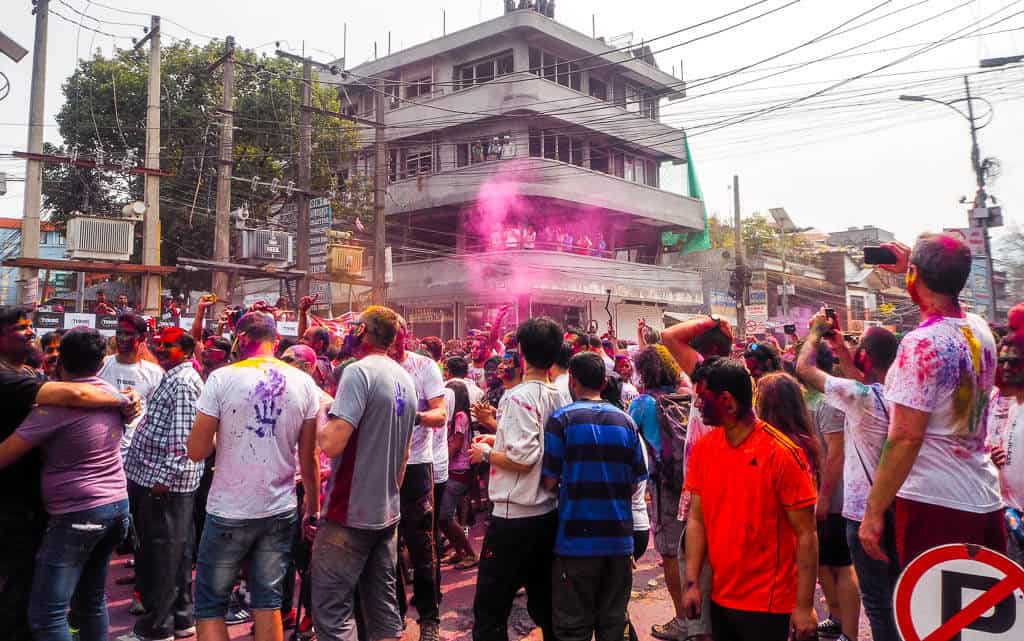 But our most memorable day here by far was Holi. We got to see a wonderful fun-loving side to Nepali people who happily came and smeared us with coloured powder while shouting Happy Holi. We danced with abandon to old Tibetan women playing drums in the middle of the streets. We let the music and celebrations in the street carry us away as we joined in the merry-making for the day. What a day!
Beautiful Nepal, I love you for your trekking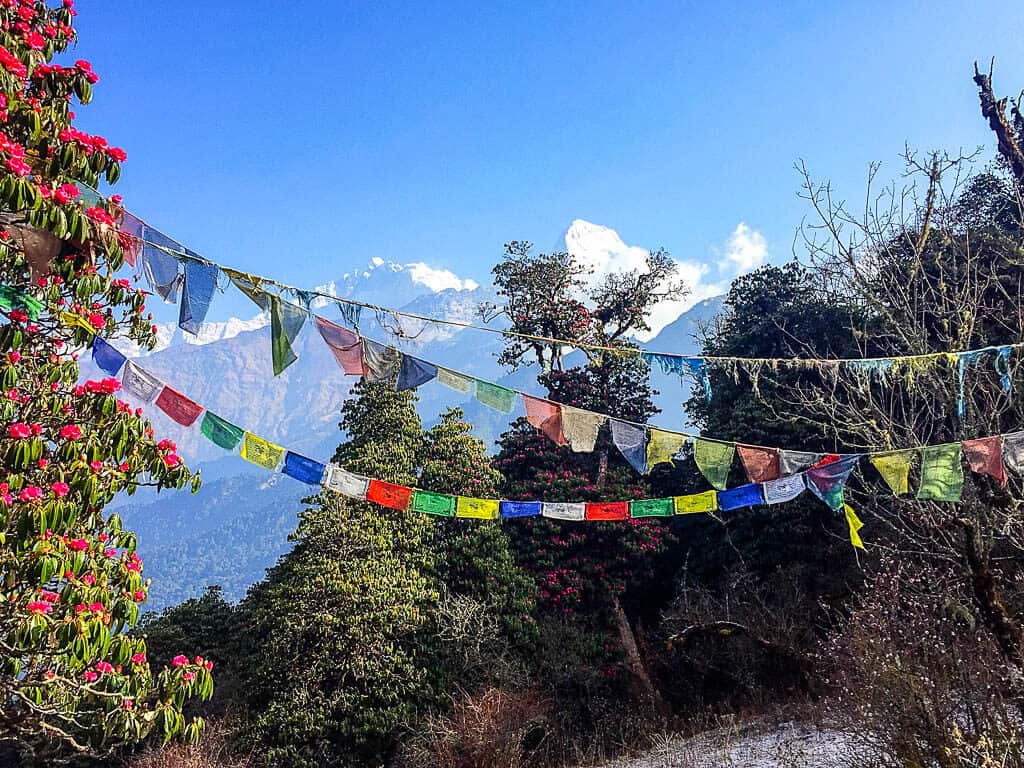 The mountains called and we set off on the intense Poon Hill Trek that took us from one tea house to another high up in the mountains. We got a glimpse of village life, in places that can only be reached by foot or by mule. We marvelled at school kids who walked over an hour a day down and up steep mountains to get to school.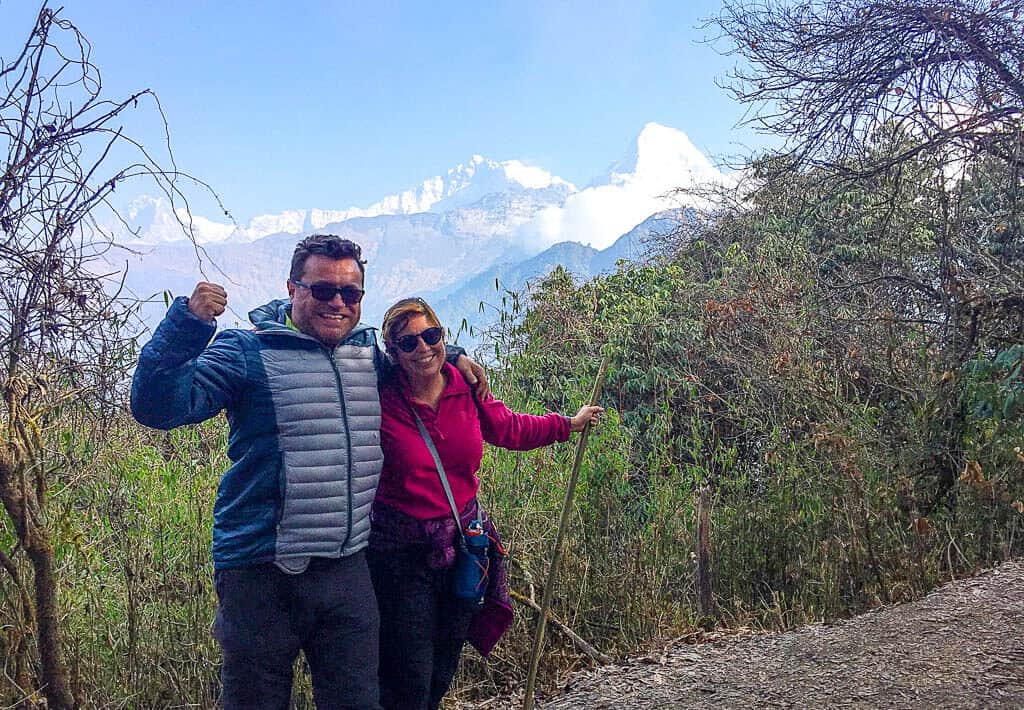 We whooped and cheered as we made it to the top of the mountain and were rewarded with clear skies, imposing peaks and the sweet sense of success that comes after perseverance.
We walked across moss covered forests that had me expecting to see fairies and elves amongst the rocks. We inhaled the fresh mountain air and felt our souls rise. We learnt so much about Nepali culture from our wonderful guide Pradip.


We saw our whole life flash in front of us when we took a bus down the final mountain. The bus went down a road that was way too bumpy and way too narrow and meant that it swayed over the edge so we had a good view of the 2000 metre drop below us every thirty seconds or so. It didn't help that the song being played as loudly as possible asked us to 'let's all go bananas'. Or maybe it did as I found the whole life threatened experience to be hilarious and laughed my way down that mountain. (Although it was the crazy 'I think I'm going to die' kind of laughter).
Beautiful Nepal I love you for your rivers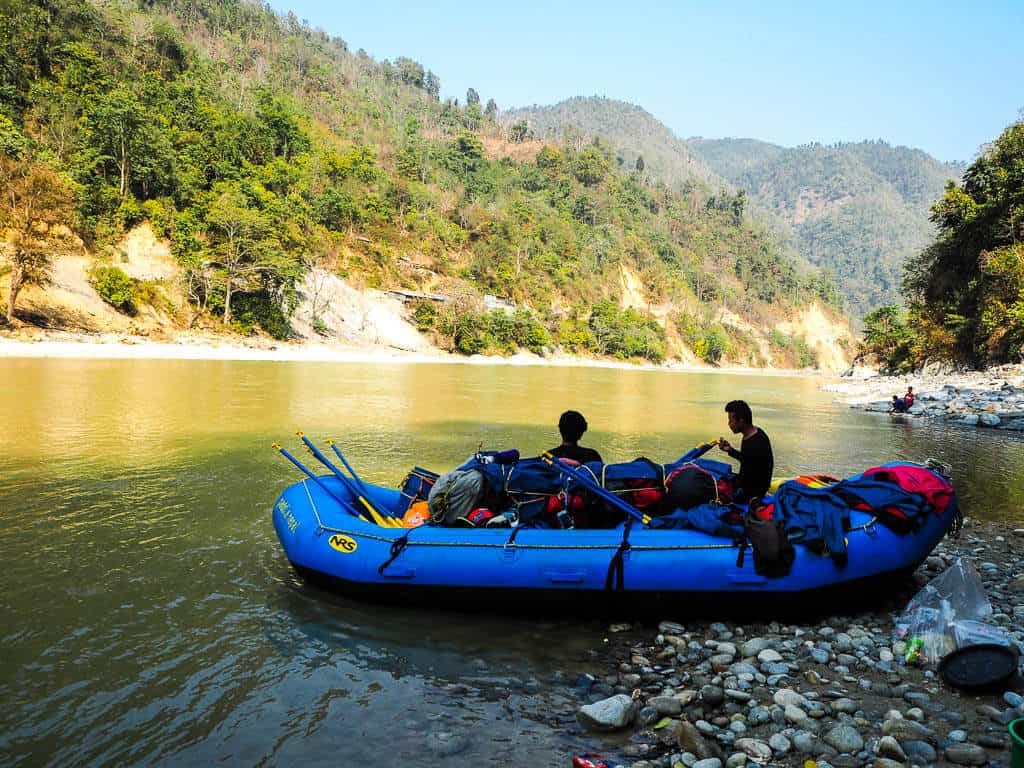 Beautiful Nepal you're the kind of country that gave us the option to raft down a river to our next destination, Chitwan. We rafted down gentle rapids that were exciting but not too scary for someone like me who has a deep fear of rough water. We camped on a white sandy beach and had meaningful conversations around a fire. It was so beautiful and magical and perfect it really felt like we were on a movie set.  The next day we rafted some more, screamed a little louder as some of the rapids got higher and then finally took a 2 hour tuk-tuk ride to our next destination.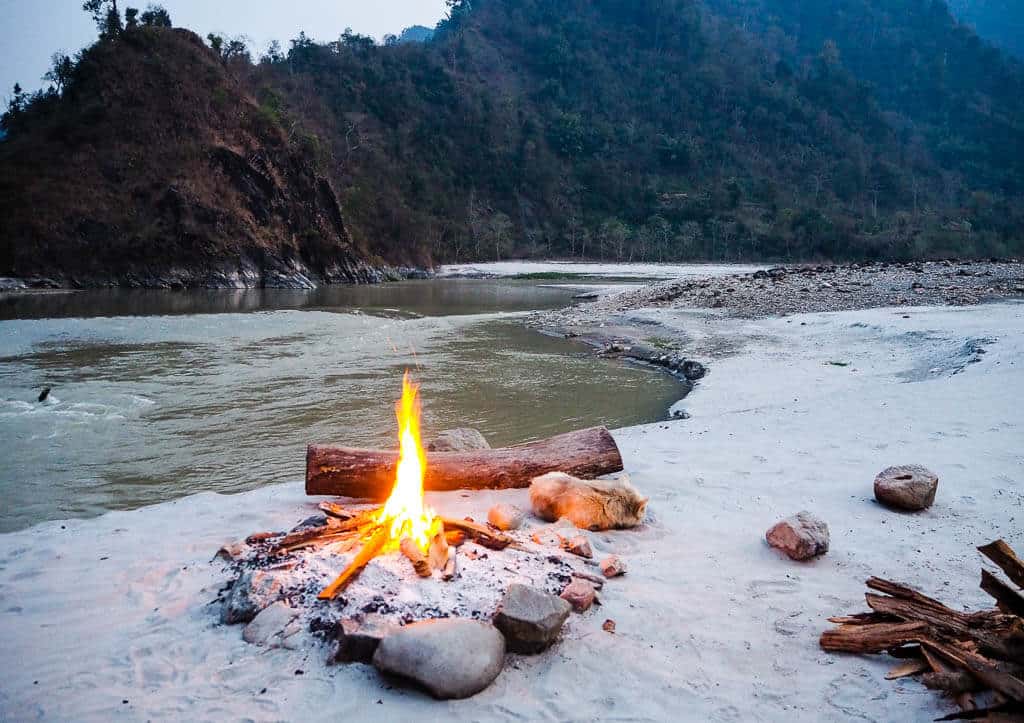 We had a wonderful surprise when our tuk-tuk driver asked us if he could home to eat rice. We ended up in a Nepali home drinking masala tea and trying to communicate to his wife and daughters. Can you imagine any taxi driver in Europe taking you to his house so he can have lunch?
Beautiful Nepal, I love you for your jungles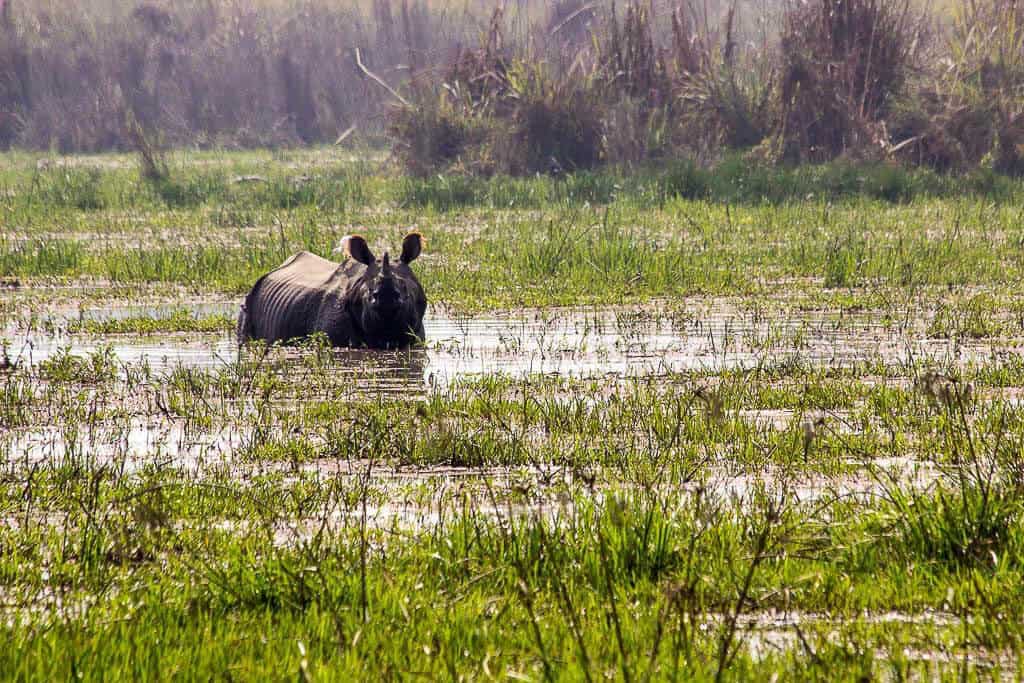 Oh Nepal, Chitwan was such a highlight for us. We were staying right by a river in a lodge that uses its profits to help the local Tharu community. The lodge had beautiful gardens and we spent hours looking at the green scenery around us. Feeling adventurous we went for a walk in the jungle with two guides that carried two bamboo sticks for protection. I had to laugh when we spotted our first rhino and the guide told us, if he charges hide behind a tree. Being so close to danger was exhilarating. We spotted 4 more Rhinos that day. It was one of those experiences that just stays with you forever.


I unwittingly danced with danger the next day when I went to swim in the river. I laughed with the local girls who were washing their clothes while also trying to jump and make the biggest splashes in the river. Little did I realise that there was a crocodile close by. It came on the banks 10 minutes after I got out. Of course the local girls were totally unfazed. They threw some rocks at it to chase it away and continued playing in the river.
But most of all Beautiful Nepal, I love you for your people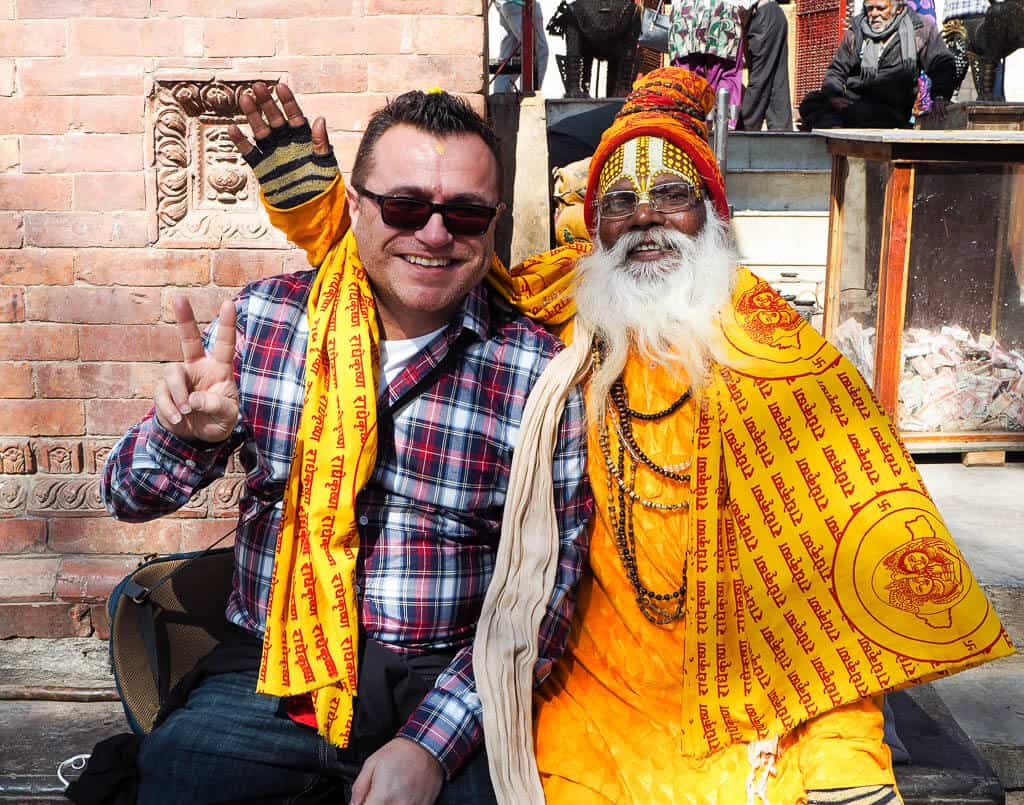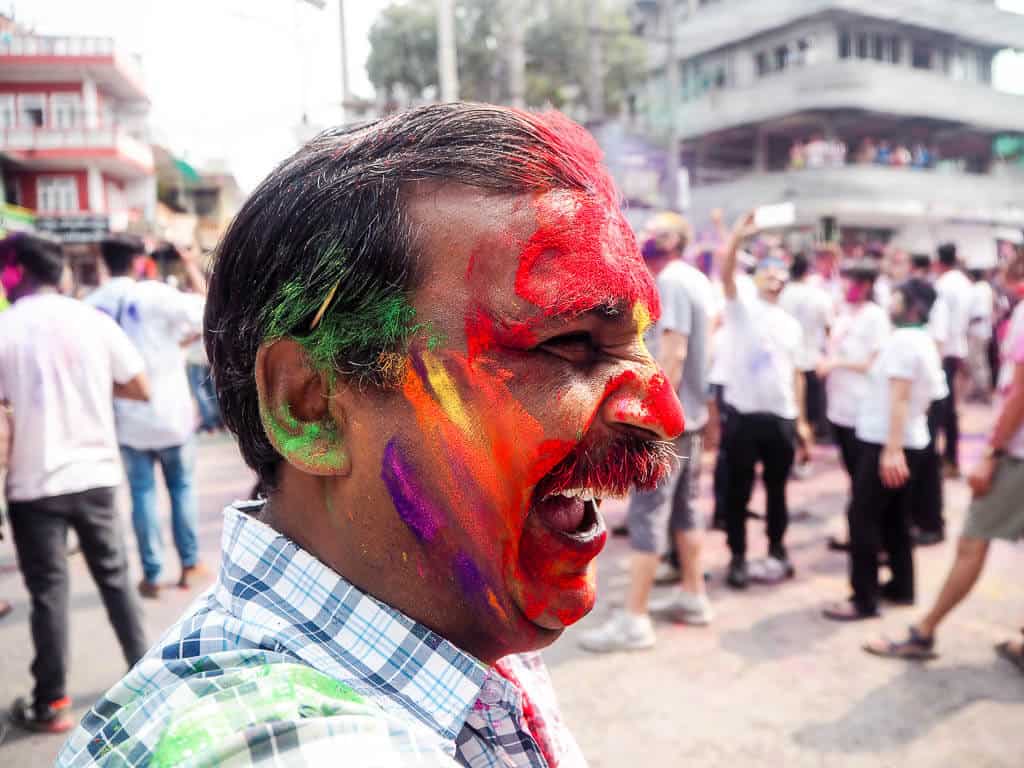 We've had some of the most amazing adventures in this country dear Nepal. That alone is enough to make this our favourite country ever, but there is so much more to you here. Never in our years of travelling have we met a group of people that have inspired us to be better human beings.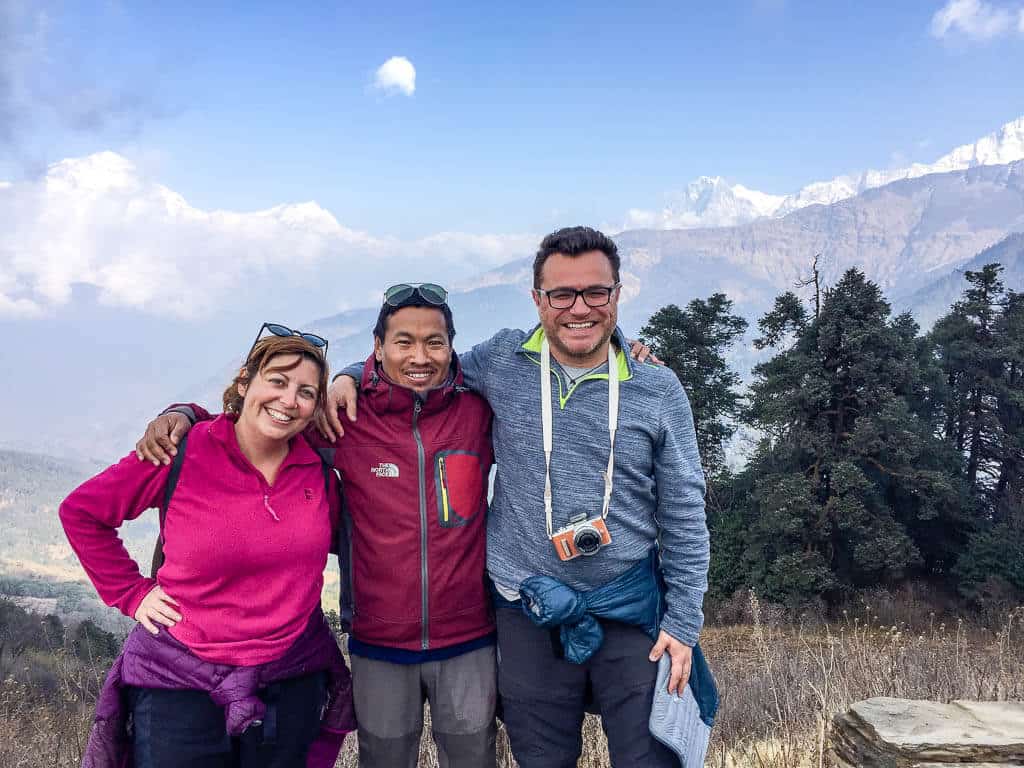 Nepali people are spiritual, connected, engaged, intelligent, hardy, peaceful, optimistic, fun-loving, curious, welcoming and warm. We have become used to restaurant owners coming to have a chat with us to welcome us in their establishment, taxi drivers giving us their hilarious running commentary of how crazy people are when they cross the street without looking, strangers greeting us with a huge smiles and a 'namaste', children fighting to get their picture taken by us, people helping us when we were lost, people asking us for feedback and making sure everything was ok every time we stayed in a hotel, ate in a restaurant or used a guide.
Every single day we've been here we've had an interaction that made us smile. We've had conversations that gave us a deep insight into Nepal today, the struggles they had after the earthquake (and the capricious embargo from India that left them without fuel to cook or travel for months). But these conversations are always full of positivity and hope for the future. It's been truly humbling to see people living in a country that is not the most developed show pride and gratitude for what they have. Nepal you may be financially poor but you are far richer in humanity than most places I've been to.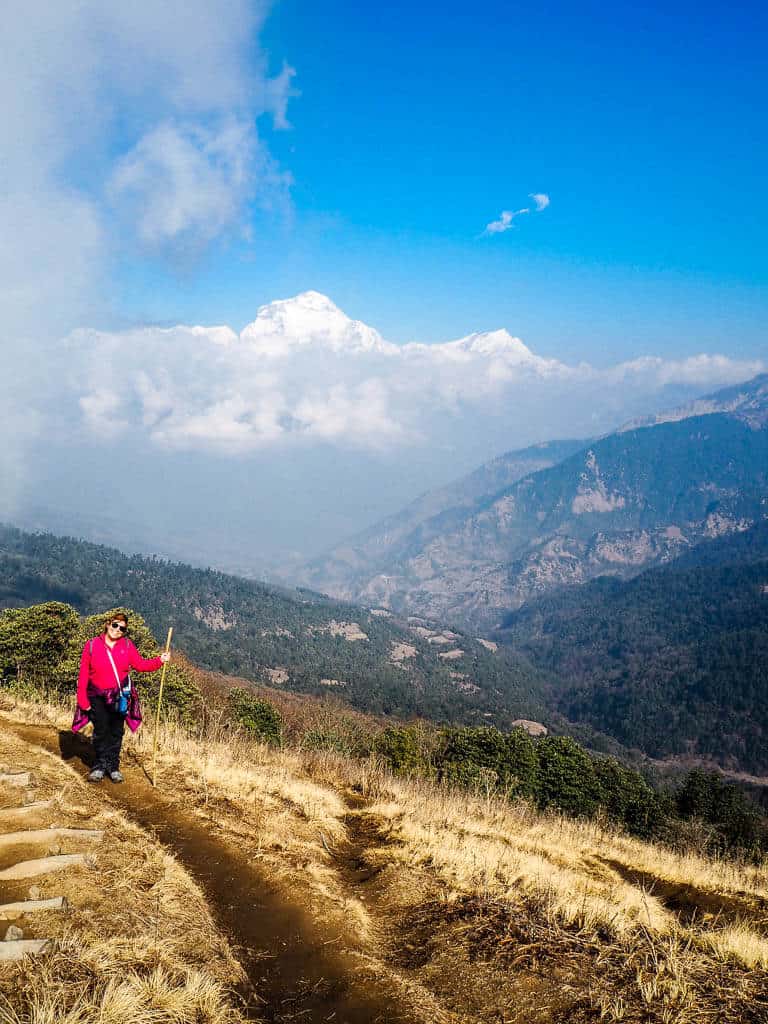 Dear Nepal I'm leaving you today with a very heavy but grateful heart. Thank you for giving me lifelong memories. Thank you for the exciting adventures that made me feel alive. Most of all thank you for teaching and inspiring me to be a better person.
I will forever be in your debt.
Namaste Beautiful Nepal. Ma timīlā'ī māyā garchu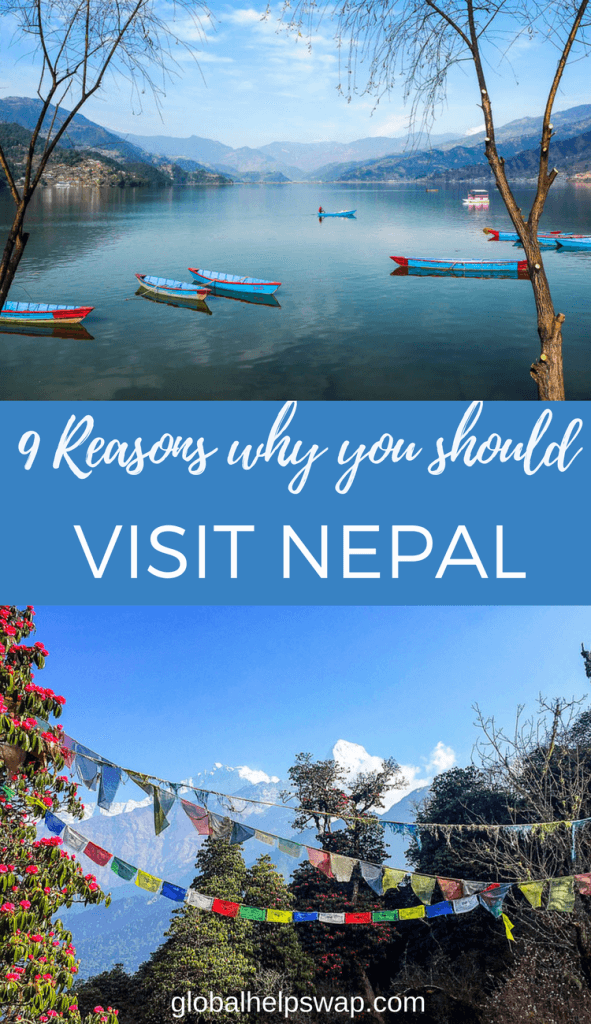 Going To Nepal? Check out our other posts on Nepal first!
Gokarna Forest Resort Kathmandu (An Oasis In The Chaos) – If you are heading to Kathmandu & are looking for a hotel then check out the Gokarna Forest Resort, Kathmandu (An Oasis In The Chaos).
Boudha Stupa (An Unmissable Experience Near Kathmandu) – If you are travelling to Nepal then you must visit Boudha Stupa (An Unmissable Experience Near Kathmandu). It was one of our highlights in Nepal.
The Old Inn Bandipur Nepal | Our Stay In An Ancient Heritage Hotel – If you travelling between Kathmandu & Pokhara then we highly you recommend you stop off in Bandipur & stay at The Old Inn. It is a heritage hotel with loads of character, delicious food & fantastic staff.
Things To Do In Nagarkot Nepal – If you are visiting Nagarkot in Nepal read our post on the Best Things To Do In Nagarkot before you go. Get ready to see amazing views of the Eastern Himalayan Mountains including the mighty Everest.
The Pavilions Himalayas | The Place To Recover After Trekking In Nepal – If you have just trekked the Annurphuna Circuit or are in Pokhara we highly recommend a stay at The Pavilions Himalayas. Not only is it a beautiful hotel with the amazing staff it is also doing things the right way in terms of the environment and the local population. It's Sustainable Luxury at its best.
Places To Visit In Bhaktapur Nepal – If you are visiting Nepal, check out our favourite places to visit in Bhaktapur Nepal before visiting this historic city. We list hotels, temples and more!
Karen is a trained psychologist and coach. But really she's an adventurer who believes travel can be one of life's best teachers. She writes to inspire you to take the leap and travel in a way that is memorable and meaningful.