Ko Lanta is an island off the Andaman coast of southern Thailand. It is actually a series of islands but most travellers and tourists go to Ko Lanta Yai which roughly means Big Lanta Island.  It's about 1 hour by boat from the more famous (or should that be infamous) Ko Phi Phi but Lanta has a completely different vibe to it's more famous neighbour and in our view the better for it. We used the island as our main base when we left European winter and now we know it very well. The size of the island is perfect if you are staying here a few weeks. It's not too big and it's not too small. There is enough to see and do (if you hire a moped) to keep you entertained for a while. Here are some of the reasons why we love it. A guide to Ko Lanta: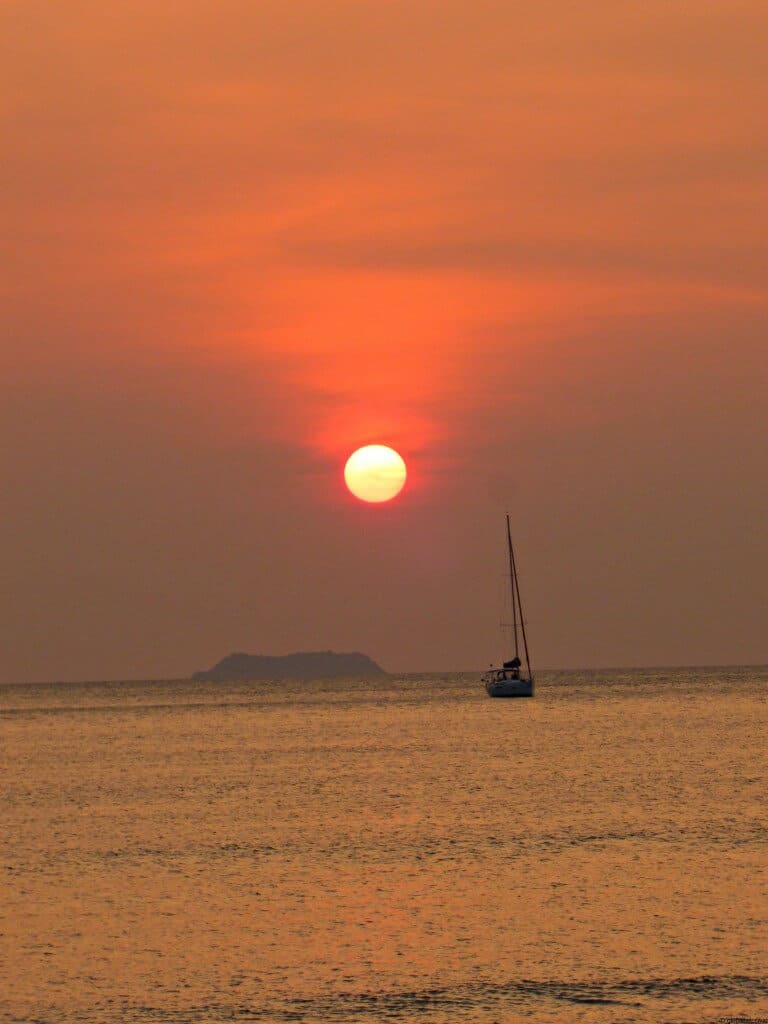 5 reasons why Ko Lanta is our favourite island in Thailand
Ko Lanta Beaches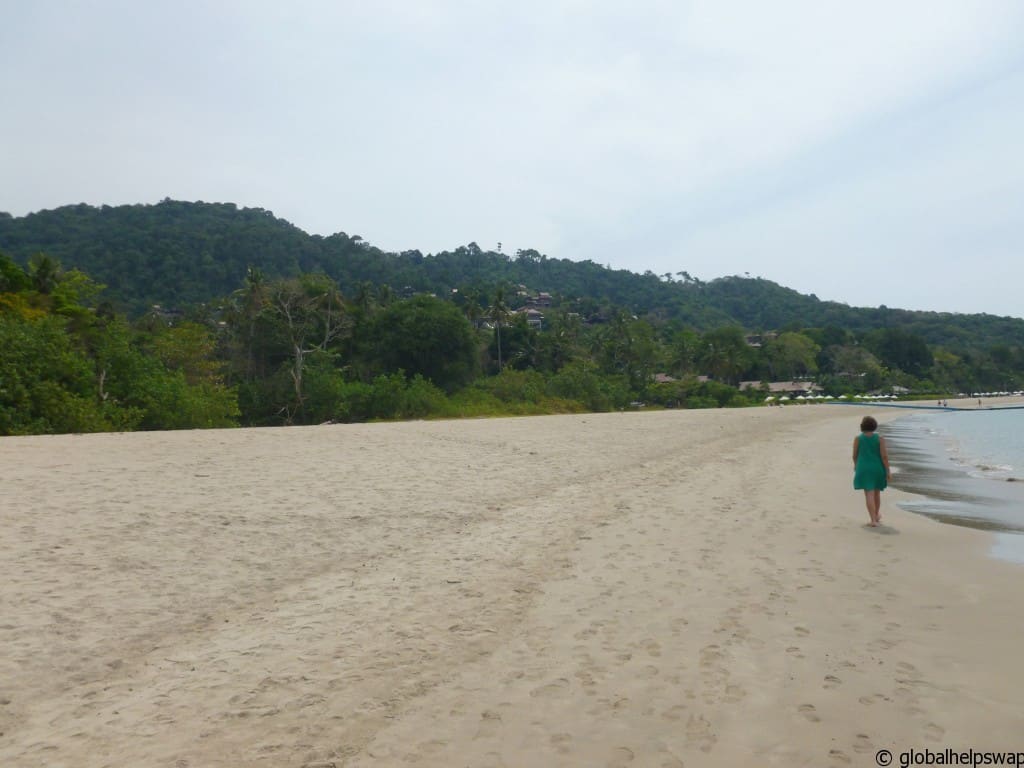 Ko Lanta has at least 9 beaches that I can think of from the top of my head. Most of the beaches are located in the north of the island with a few smaller ones in the south. Klong Dao beach is 3km long with shallow clear water and fine white sand. It has become the most popular beach on the island but because of its size it never feels busy. In fact that is one of the main reasons why we loved the beaches on Lanta.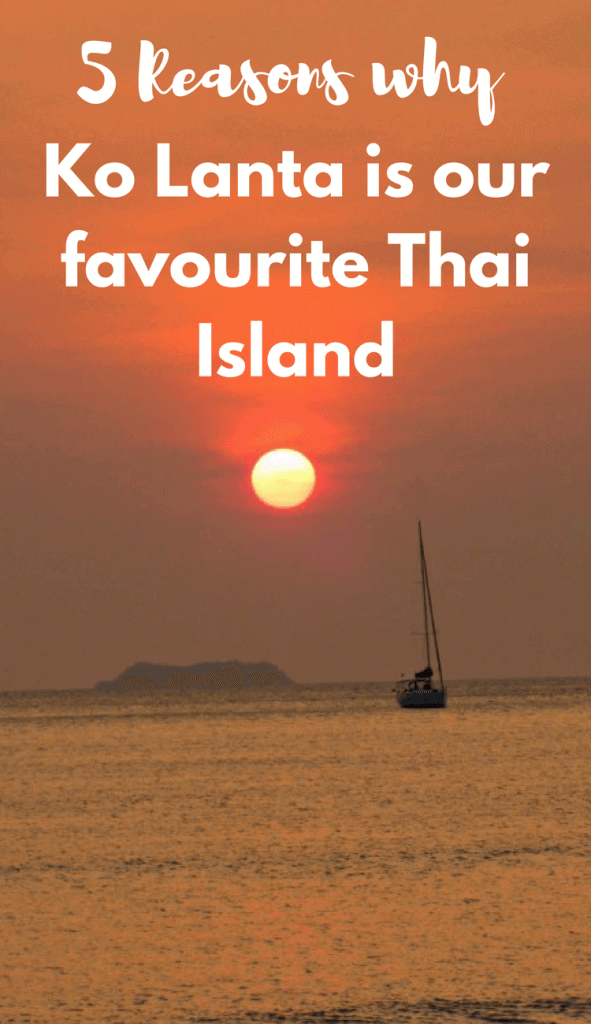 None of them were ever too busy even though we were living there during high season. The other popular beach is Pra Ae (long beach) which is a crescent white sanded beach that is 4km long. So again, it never feels over run with people. The local authority has banned the use of Sun-beds, umbrellas and jet-skis on most of the beaches which we totally agreed with.  We prefer our beaches au natural. There is accommodation along most of the coastline on the island from super cheap bungalows to ultra exclusive hotels. The bars on the beaches are the chill out kind which suited us down to the ground. One of our daily rituals would be to finish work, jump on our moped and head to a chill out bar to watch sunset and sink a few beers. Ahhhh, I would not mind doing that right now!
Food & Drink on Ko Lanta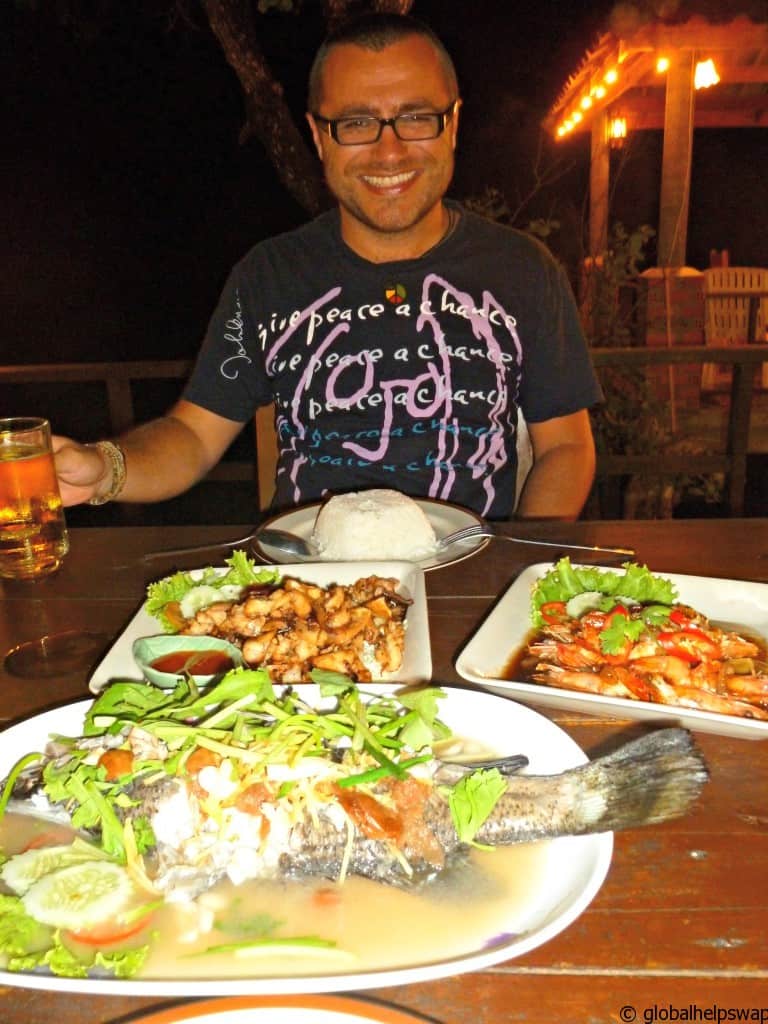 The food on Ko Lanta was exceptional, especially the fish and seafood. I drool as I think of the juicy crabs and squid we would have every few nights. Most restaurants will have "catch of the day" displays outside where you choose what you would like cooked on the bbq. We mainly ate at the restaurants on stilts in Saladan but occasionally we would eat at the fish restaurant in the old town which must have one of the world's best restaurant views. The place in Saladan is called Lanta Seafood, and the one in the old town is called Lanta Old Town restaurant. Easy to remember! There are numerous restaurants that have very good western food too. In our time there we had great French breakfasts, pizza and Indian curries. Plus there are loads of the great cheap roadside Thai eateries that are all over Thailand.
The People of Ko Lanta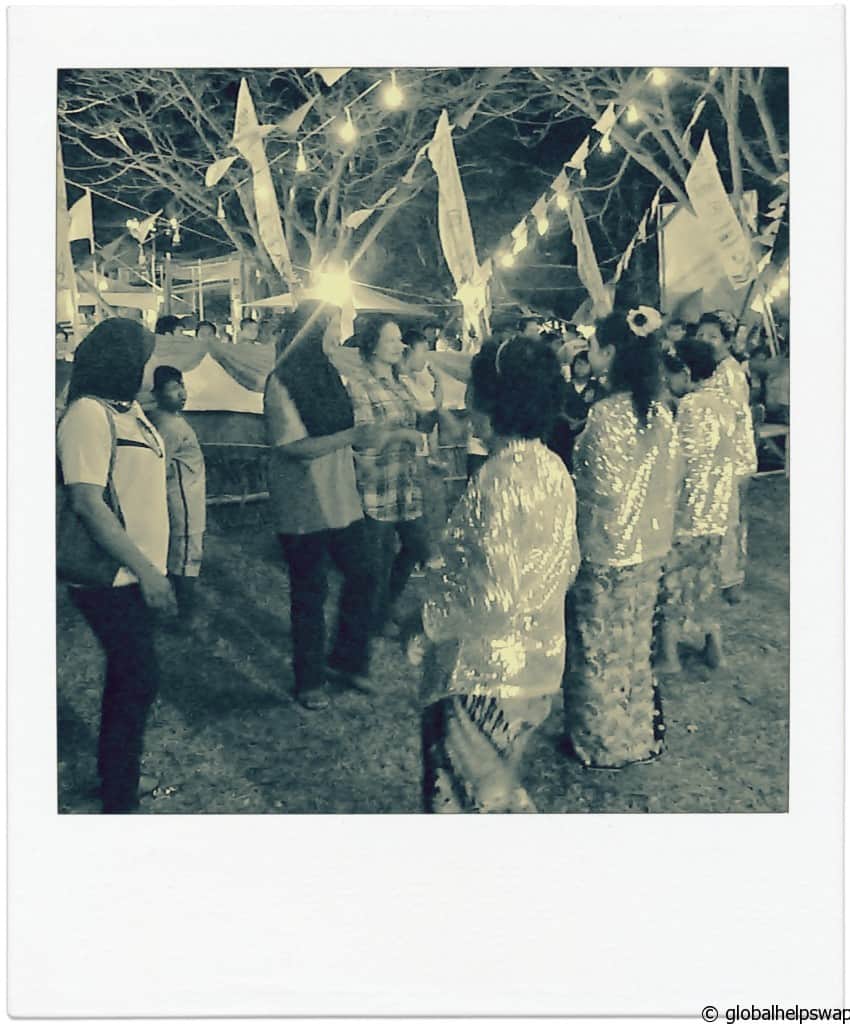 The people of Ko Lanta were so welcoming and warm during our 6 week stint on their island. After the horror of Phuket (DON'T GO!) it was so nice to be with Thai people in their natural environment as opposed to a more western setting. From the moment we got off the boat and sat down with a local taxi driver we knew we were in the right place. He was cracking jokes with us, asking us inquisitive questions and genuinely being friendly. He knew we did not need a taxi as we had a free pick up. He just wanted to shoot the breeze with us and that's how it turned out to be with everyone we got to know on Ko Lanta. One of my biggest joys from travel is getting to know locals and the longer you stay in a place the more you get to know them. So travel slow people! Ko Lanta is a melting pot of Buddhists, Thai-Chinese, Muslims and Sea Gypsies. Everybody gets on harmoniously as we witnessed at the wonderful Lanta Lanta festival that is held every year in the old town.
Nearby Islands to Ko Lanta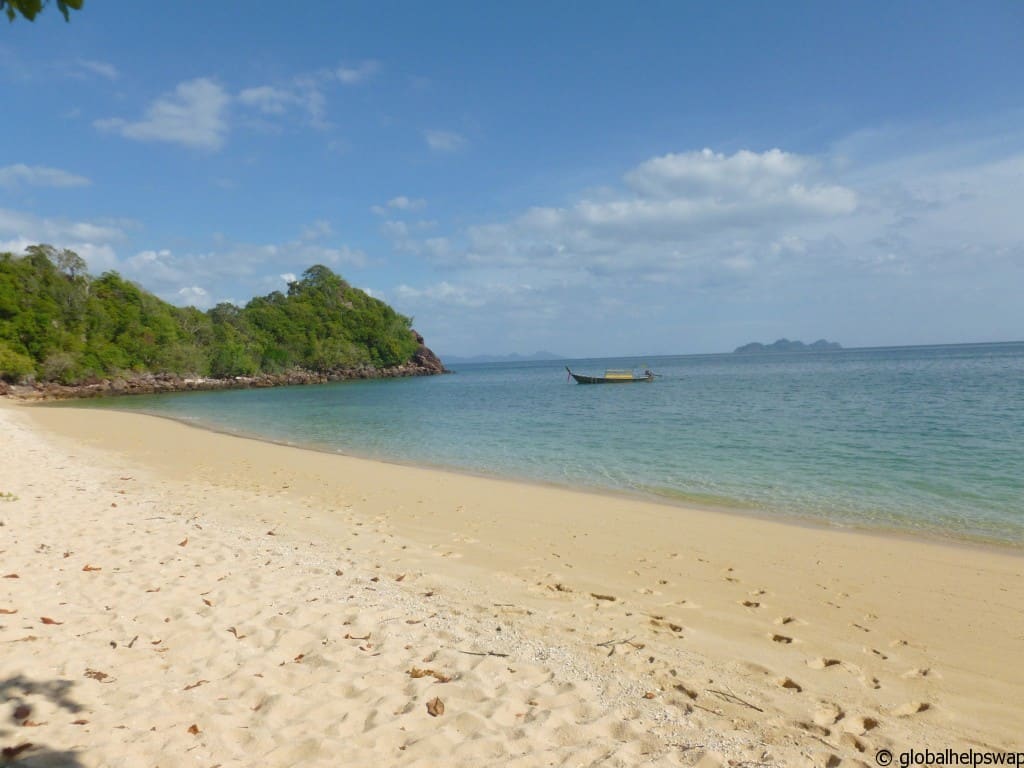 There are many beautiful islands near Ko Lanta. From the little gem that is Koh Ngai to the truly amazing Emerald Cave. We took a brilliant Long Tail Boat tour that took us around 4 islands. It was a great day out which we highly recommend. The water in the Emerald Cave was magical. No photos could ever give it justice. We had actually stayed on Koh Ngai a few years before and it was great to see that the island had not been developed. In our view that little island has one of the best beaches in the world.
Ko Lanta Old Town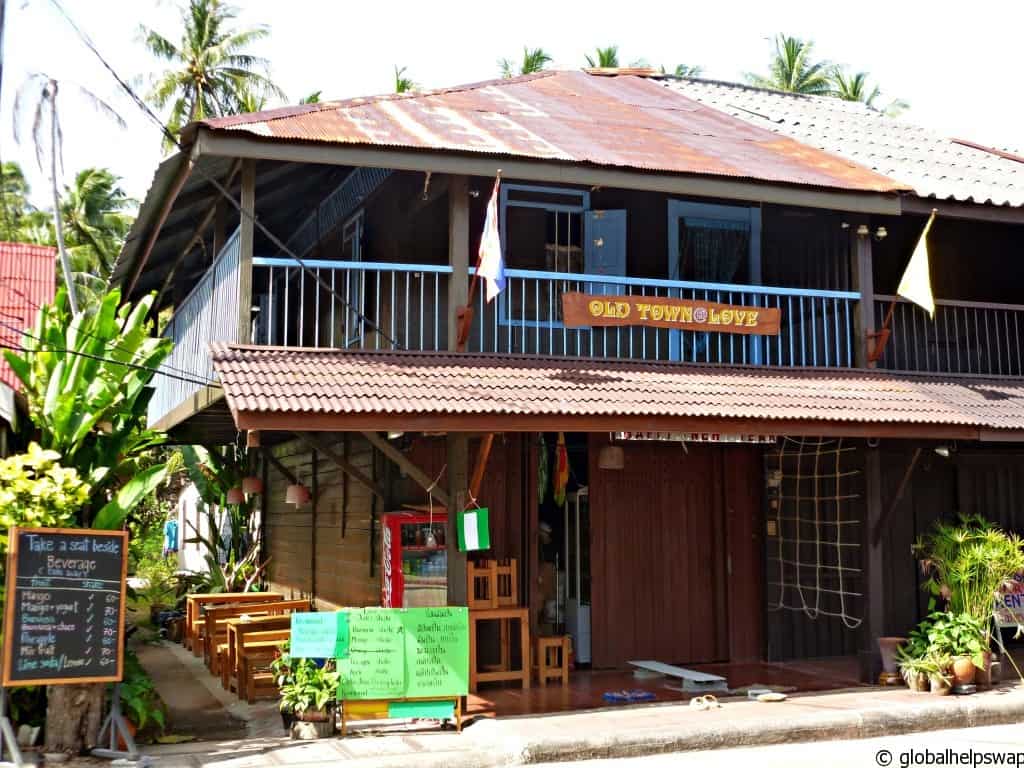 We loved the Old Town. From the cute little Chinese shop houses that have been converted into little guesthouses and souvenir shops to the weekly market that brings out all the local people. The views are amazing too but unfortunately you can't really swim on this side of the island and that is why we did not stay in the Old Town. We wanted to be abe to get to a beach within minutes after finishing work. There are many good restaurants here too and a lot of the shops have hand-made goods that are a fraction of the price that you would pay back home.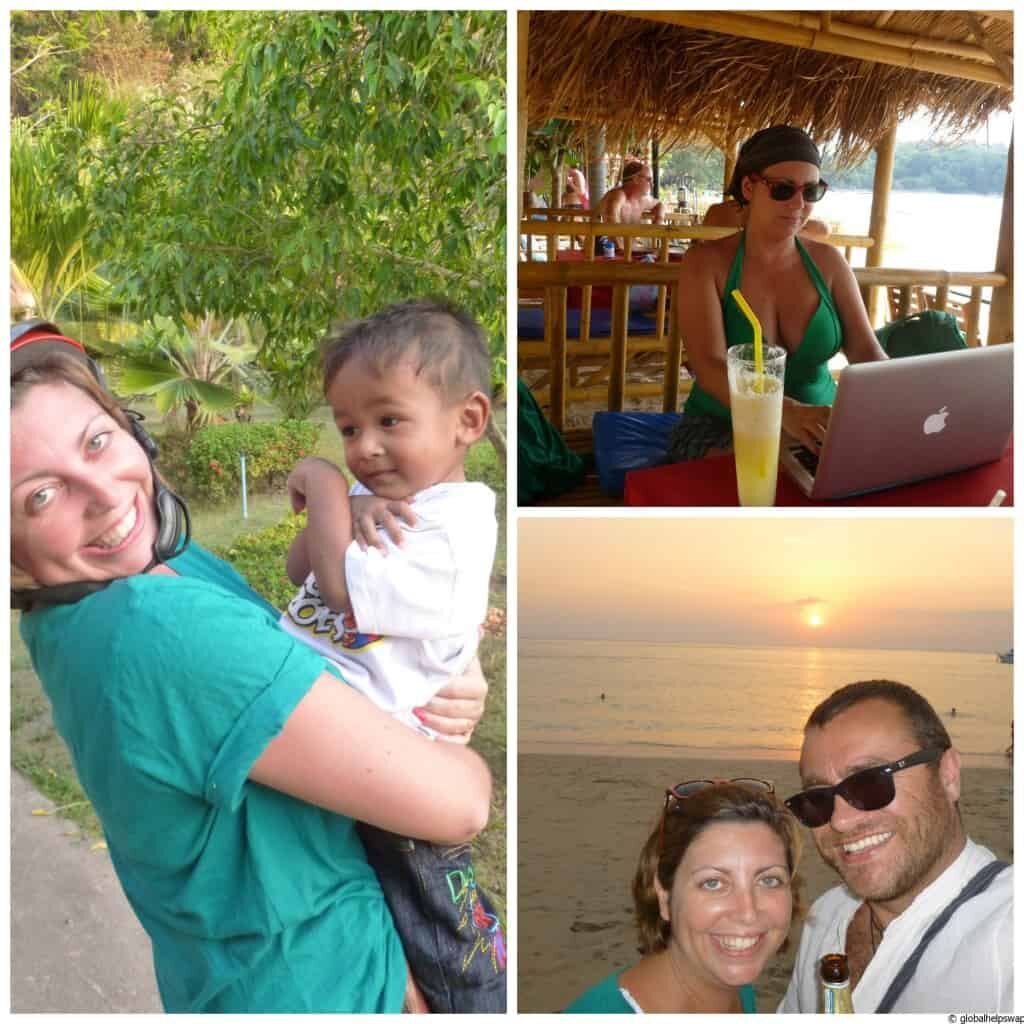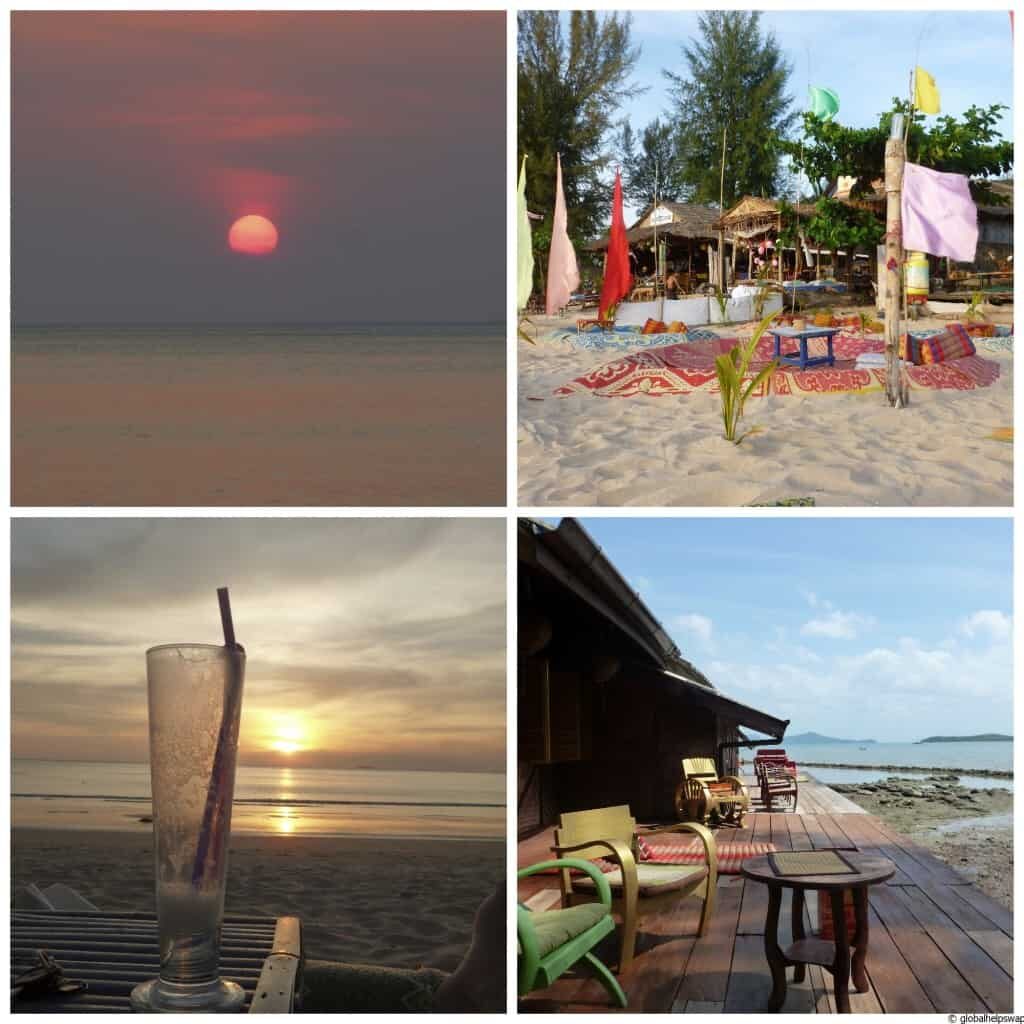 Have you been to Ko Lanta? Do you agree with what we have to say? Or is there another island in Thailand that you love? Let us know by leaving us a comment.
Are you heading to Thailand? Read our other Thailand posts before you go:
The 10 best places to visit in Thailand according to us – Do you want to visit the most beautiful places in Thailand? Discover our chosen 10 best places to visit in Thailand from spending a year in this country.
Khao Sok National Park: An unmissable destination in Thailand – Read our ultimate guide to Khao Sok National Park and why we think it's one of Thailand's unmissable destinations.
Why we have fallen back in love with Thailand – Why we have fallen back in love with Thailand. We have just visited Thailand for the 5th time. Read why our love for the land of smiles, grows and grows.
Elephant Nature Park: The best place to volunteer with elephants in Thailand – Are you looking to volunteer with elephants? Then check out Elephant Nature Park near Chiang Mai in Thailand to volunteer at this world-renowned place.
Rot Fai Market Bangkok – If you are looking for an authentic market in Bangkok then check out Rot Fai Market also known as The Train Market. It is full of great stalls selling food, drinks and vintage collectables. There is also live music & hip bars for you to enjoy.
Khao Sok Floating Bungalows – If you are going to Khao Sok National Park we highly recommend you stay on Cheow Lan Lake for a few nights. Check out the best Khao Sok Floating Bungalows before you book your trip. Then kick back and enjoy the kayaking, trekking, wildlife & night sky.
5 reasons why you must visit Pai, Thailand – 5 reasons why you must come to Pai. Things to do in Pai, Thailand by globalhelpswap. A travel blog with tips on Pai.
How I got bitten by a snake in Thailand – This is the story of how I got bitten by a snake in Thailand and how I lived to tell the tale. The tale involves mopeds, drugs, Harry Potter and much more!
Sleeping in a homestay in Thailand – Read about our amazing experience of sleeping in a homestay in Thailand. Village life was simple but beautiful and we can't wait to try it again.
My vipassana meditation retreat in Thailand at Suan Mokkh International – I spent a week on a vipassana meditation retreat in Thailand. Read to find out what I loved, what I struggled with and what I got out of it.
#LoveYourTravels