Travel Bloggers love visiting new places. No matter how much we travel there always seems to be another place we want to visit. Our bucket lists get longer and longer even though we keep ticking it off (a bit like my to do lists!) Which got me thinking. Even though we can go anywhere, are there countries which we keep returning to? The resounding answer was yes there are. So I asked a bunch of travel bloggers which country they keep returning to and they duly answered.
The Place I Keep Returning To
Thailand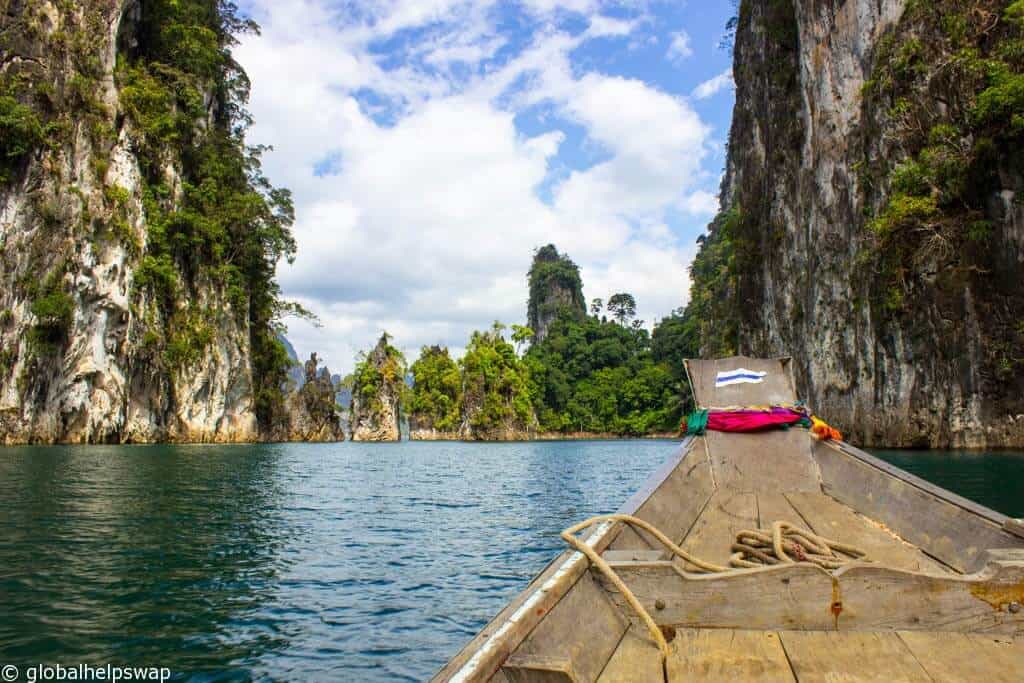 The place we keep returning to is Thailand. It doesn't happen intentionally but we are glad it does. Whenever we are visiting Asia, Thailand seems to be the natural stopover point. What's not to love about the place? We love the food, the islands, the people and yes, even Bangkok. The more you visit a place the more you get to know it and Thailand is now like a second home for us.
Mexico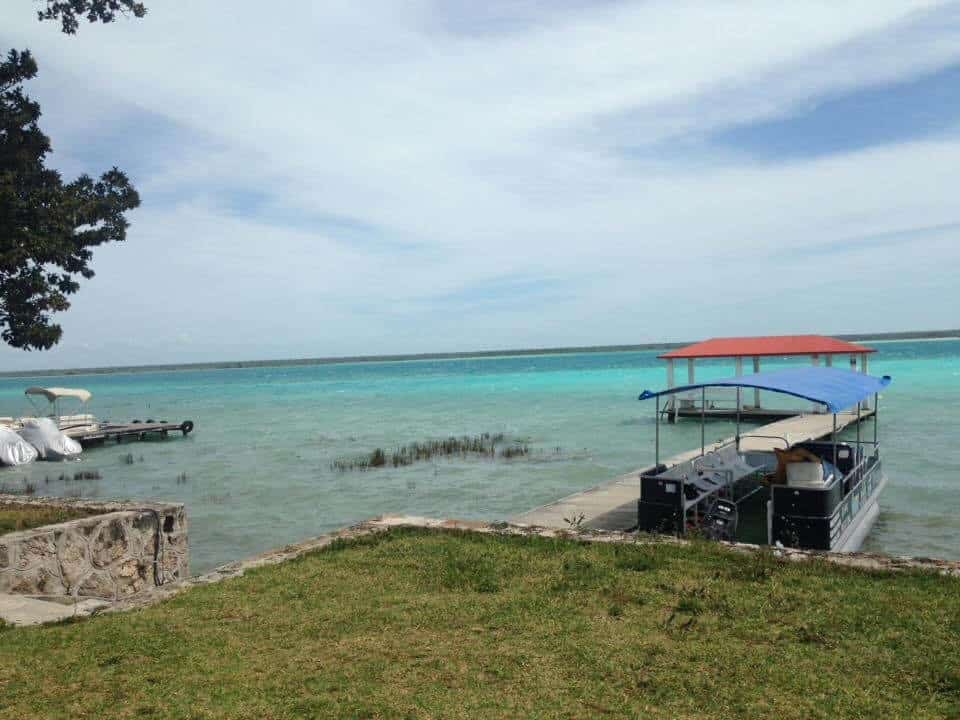 I absolutely adore Mexico, and in my five years straight of travel always seem to return. The people are some of the kindest you'll ever meet, always willing to lend a helping hand, whether it be picking you up hitchhiking, feeding you, or even giving you a place to stay.
The scenery is beautiful and incredibly diverse, plus you can easily find tourist towns where English is widely spoken or get off the beaten track enjoying the real Mexican culture and practicing your Spanish. Overall this is my favourite country on earth, particularly the small town Zipolite. Check it out!
By Danielle Ditzian – Http://www.likeridingabicycle.com
Grenada

The Caribbean country I keep returning to is the beautiful island of Grenada. Located at the southern tip of the Windward Islands in the eastern Caribbean, Grenada and its sister islands of Carriacou and Petite Martinique are best known for their 40 white and volcanic sand beaches, mountainous landscape and nutmeg production, but it also has a rich culinary landscape that is fascinating to explore. Authentic cuisine is around every corner and includes food and drink such as callaloo soup, oil down ( a hearty stew cooked on the beach), fresh-plucked seafood, organic chocolate, artisanal rum and more.  
Italy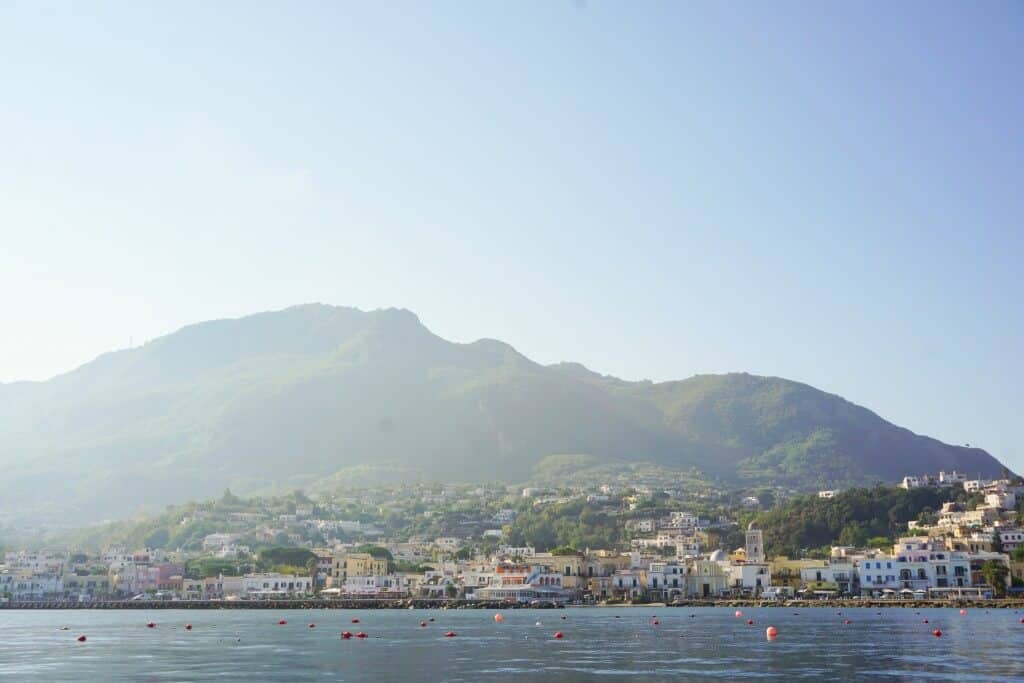 The country I keep going back to (and seriously, at least once a year) is Italy. Italy is absolutely gorgeous. Unlike many countries, where you can see all the highlights during just one trip, discovering Italy probably needs a year or two. Every single city, even towns and villages have their own charm! I've been to Italy already 5 times and I feel like I haven't seen much. My last trip was to Ischia, a beautiful island next to Naples and it has the best food in the world I've ever tried. Prior to that, I visited Bologna, Lake Como, Venice, Verona and South Tyrol in one go, and all the places were so different!  Italy is perfect during any time of the year and even in winter, it has good weather (in the South, can't say the same about the North of Italy) and fewer tourists (which is an important factor). Next destinations on my list would be Italian Riviera, Amalfi Coast and Sicily.
Armenia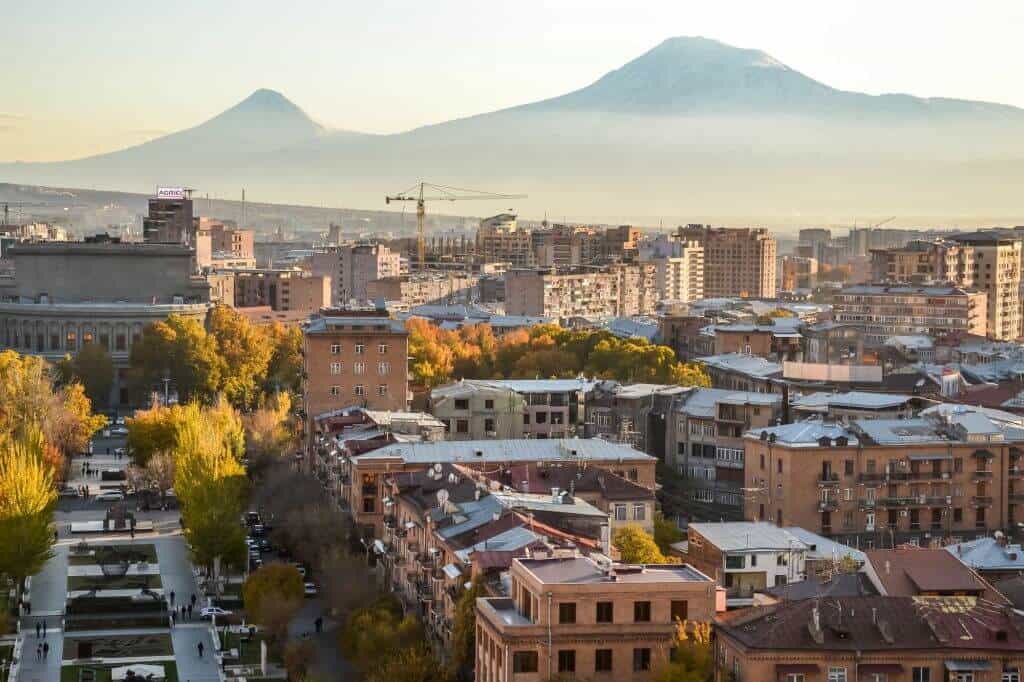 "When I visited Armenia for the first time, back in 2012, I wasn't too crazy about it. I enjoyed my time there but so I do in numerous other places. However, with time passing by, the country started growing on me and I couldn't wait to go to Armenia again. It must have been a combination of a long, fascinating and tragic history, beautiful landscapes, hospitable people and the fresh food to die for! Now I've been to Armenia some 5 times, I try to visit it every year and each time it's really hard for me to leave.
 Yerevan, the capital of Armenia
, has become one of my favorite cities ever and I can spend days, just hanging around and being insanely happy that I'm there. But I also love getting out to the countryside to visit beautiful, old monasteries and to fall for the incredible landscape around!
Kamilla – mywanderlust
England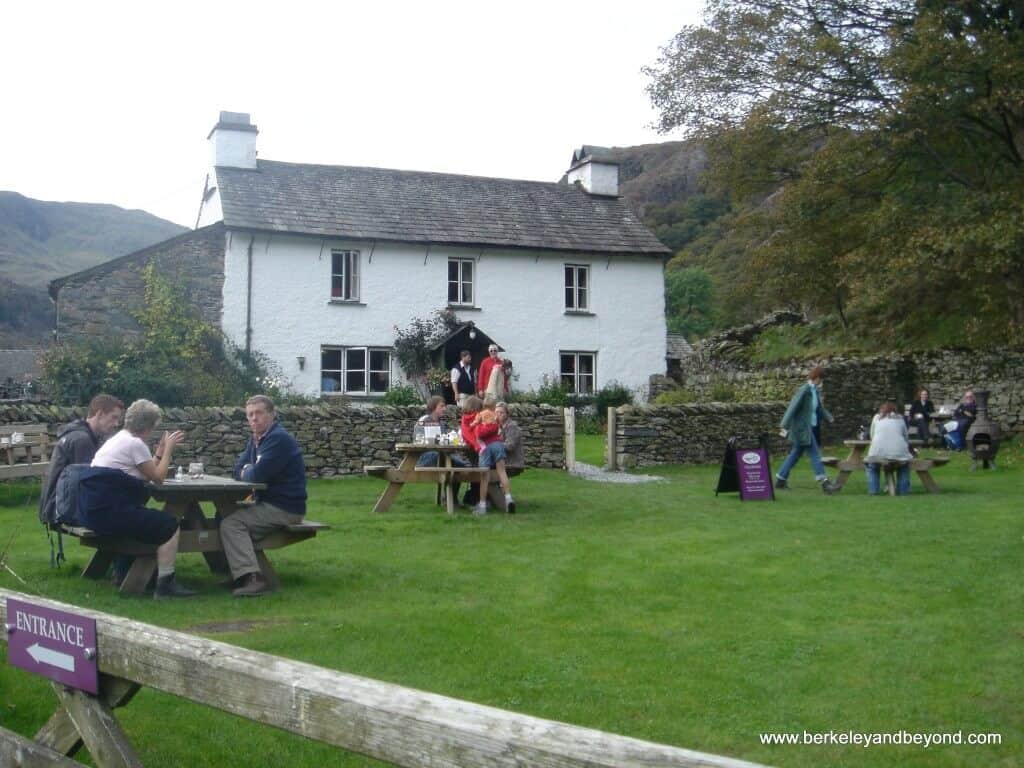 I've been to England countless times, though I think it is somewhere between 10 and 15. I was first attracted strongly back in the 1970s, what with the Beatles and all, and I adore English accents.  I also love afternoon tea, pubs, and sheep.  So eventually I explored away from London.  My favorite areas outside of London are the Cotswolds–hopelessly romantic cottages, small villages–and the Lake District, where Wordsworth and Potter (as in Beatrix) once lived.  I'm gearing up right now for a return to London.  Where will I stay this time?  I do have a favorite B&B that I've stayed at many times.  Hmmm.
Carole – http://travelswithcarole.blogspot.com/search/label/England
Namibia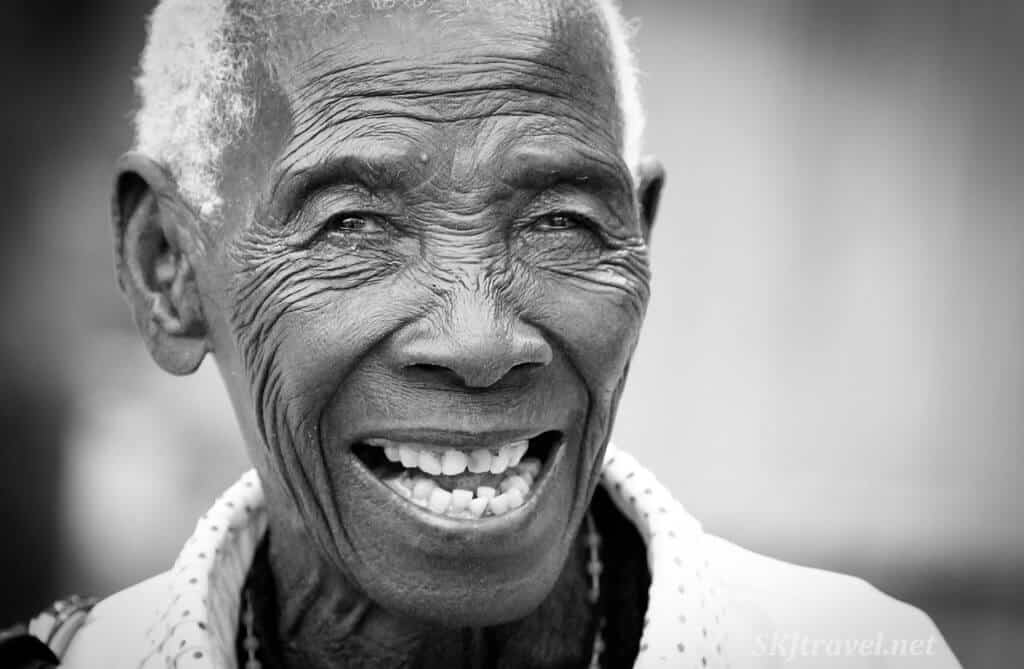 Although the reason for my returning to Namibia is linked to the making of a documentary film, "The African Witchfinder," I'm grateful for this excuse to keep visiting a truly epic country. My primary interest in originally coming to Namibia was its ancient and traditional cultures. I had been captivated by photos of the Himba people and the San, and was anxious to meet and learn about them in person. And though Namibia is an enormous country which I love for its diverse and compelling landscapes from extremely stark and dry deserts to coastline, to thickly forested areas teeming with iconic African wildlife, at the end of the day, it's the people and the culture which still captivate me the most. The exotic beauty of the Himba and the friendly, open people of the Kavango region have really inspired not only me but my camera as well, and sparked a whole new interest in portraiture.
Photo Credit to Shara Johnson of SKJ Travel
Serbia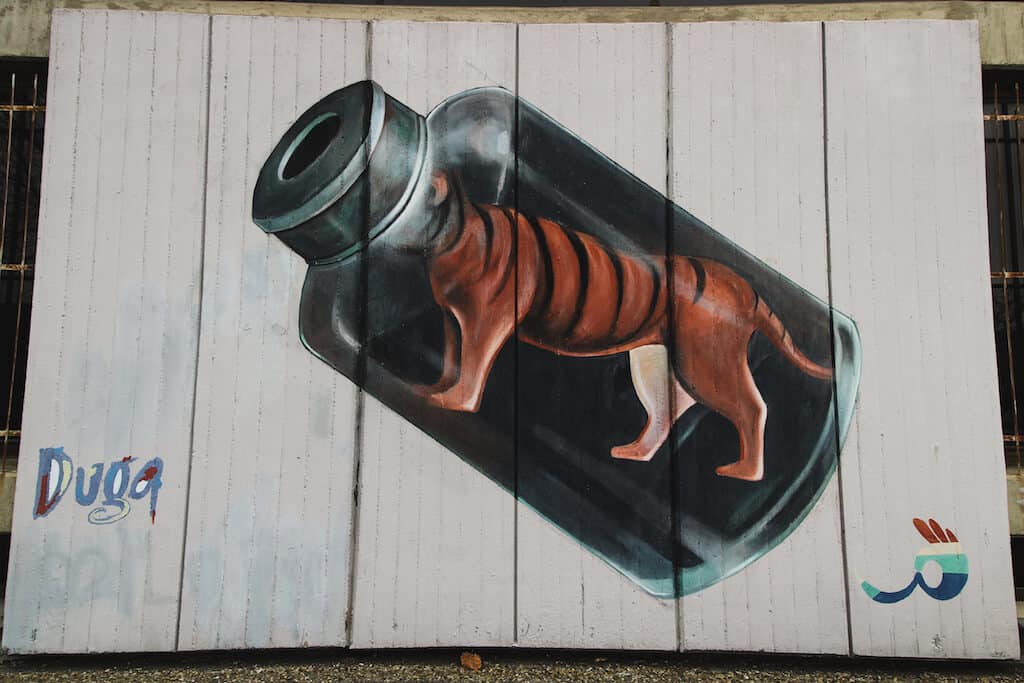 One place I can't get enough of is Serbia. I guess I should be more specific –  Belgrade. I continue to go back here because something about the city and country just makes me feel like I'm home. The coffee and cafe scene is unreal, the beer is good, the people are fun and friendly, street art is ubiquitous, and there is enough concrete to keep me happy for years. I keep trying to leave Belgrade and explore more of the country, but the city just wraps its arms around me and doesn't let me go anywhere.  I started my year there this year and will be ending it there in less than two months.  While I expect to get outside of the capital city for a while, I have a bad feeling Belgrade won't let me and I'm not sure I'll be upset if that happens.
Megan – https://www.meganstarr.com/coffee-belgrade/ 
Japan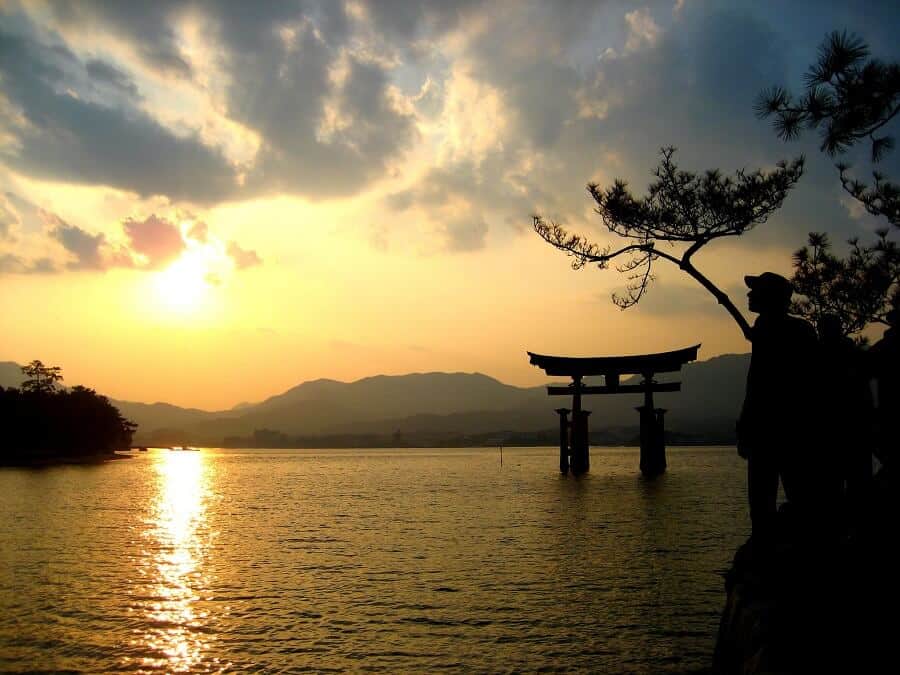 Japan is probably my favorite country in the world. I visited it the first time back in 2004, when I was only 20 years old, and I think that it changed the way I see the world. I am from Spain, so for me Japan is a country where everything work totally differently: education, gastronomy, work, religion, culture, cities, landscape, music, etc.
It's so fascinating that I visited it a second time in 2009. In this second trip I tried to avoid the megacities in order to know more about the rural towns. I really liked places like Nikko, Takayama or Miyajima (where the photo was taken). However, even when Japan is not so big and has one of the best train systems in the world, there are lots of places to see, and unique experiences like the pilgrimage path of Kumano Kodo… so I am already planning my third visit to the country of the rising sun.
Javi – www.vivirparaviajar.com
Australia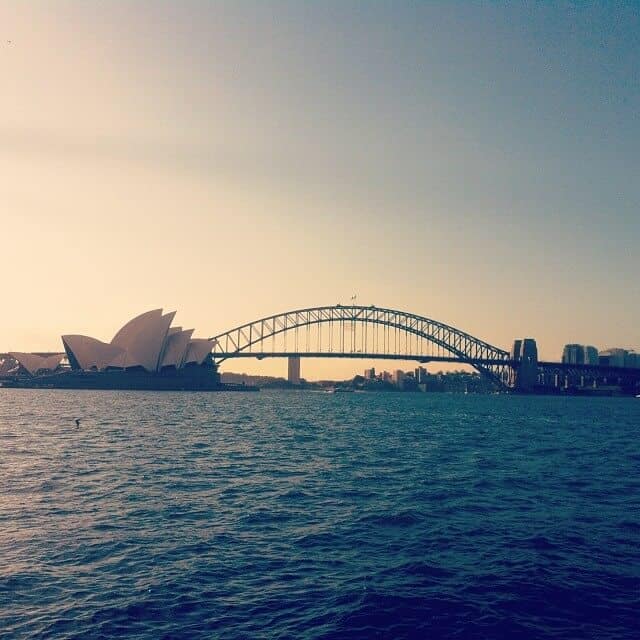 I wanted to visit Australia for as long as I could remember. When I finally decided to go there for a year-long working holiday, it was a dream come true. The country was more beautiful than I could have imagined. From the barren outback to the golden beaches of the Gold Coast, Australia has a variety of intriguing landscapes. When my year came to an end, I was distraught. I had enjoyed myself so much, I really didn't want to leave. I decided to go to New Zealand for a year, to help ease the pain.
When I left New Zealand after a year, I knew I had to go back to Australia. I had unfinished business. I wanted to see places that I missed out on before and return to lounge on some of the great beaches.
What pulled me back to Australia was the beauty of the country. You can see all kinds of landscapes as you travel around. The quality of life is fantastic in Australia. There aren't many places where you can relax in the sunshine at the beach after a hard days work.
I may live in England, but given the opportunity to return to Australia for even a month, I would grasp it with both hands immediately!
South Africa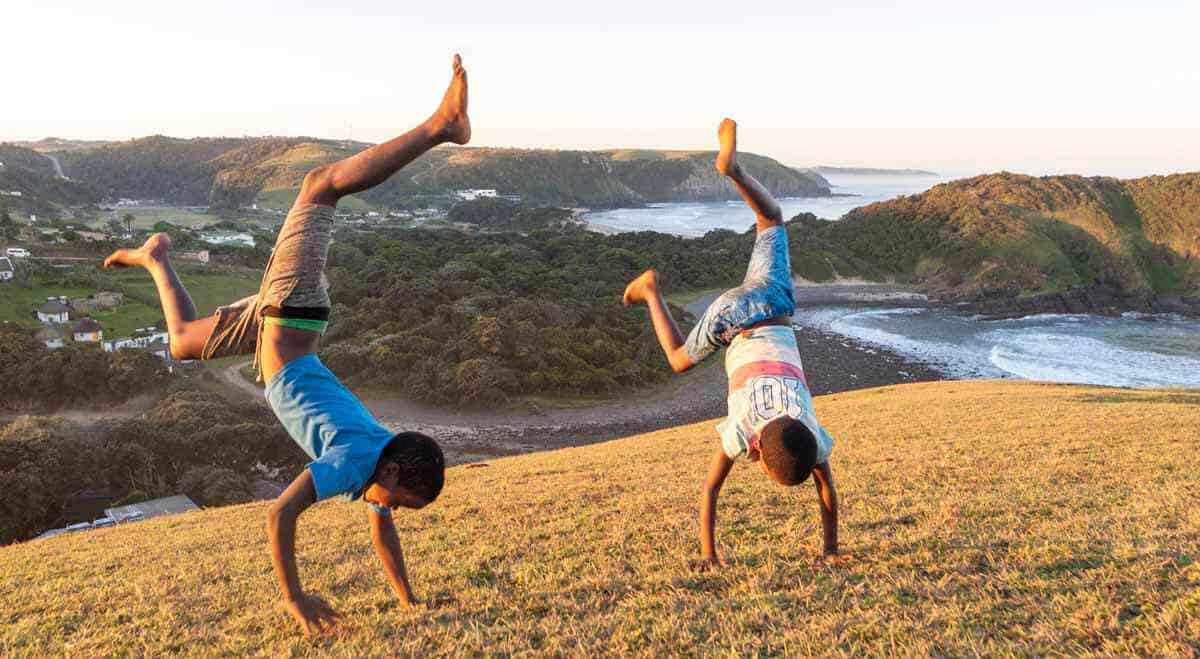 South Africa is one of the places in the world that we completely fell for. We spent 6 weeks there last April/May, doing a month-long road trip across South Africa followed by a safari in the greater Kruger region, and then we headed to the country again in July, at the end of our three months in Southern Africa. And we are planning to head back to South Africa in 2018! There are so many reasons why we loved South Africa so much – first of all, Cape Town may very well be the best city in the world. The country is also a mecca for food and wine lovers, and a wonderful place for hiking and adventure tourism. And then there's wildlife! In South Africa we had our first safari experiences, both guided and self-drive, and we were lucky to have many wonderful animal encounters. South Africa also has wonderful mountains, and it's a fairly easy place to travel independently – and it's also a great destination for diving, surfing, mountain biking… the more I think about South Africa, the more reasons to go back come to my mind!
Margherita – The Crowded Planet
Iceland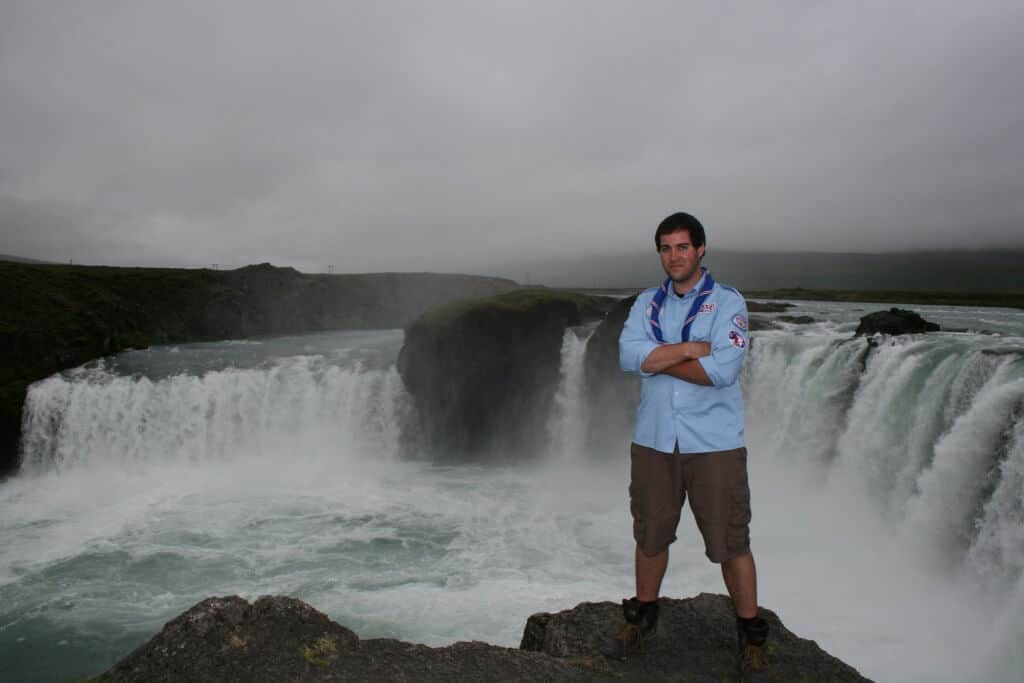 The common traveler's question: What's your favorite country? Every time I can happily say my answer is always Iceland. Next month will mark my 4th visit and I'm excited to be returning once again. Iceland is truly an adventure playground. Rent a massive 4×4 and explore all that Iceland has to offer by following the ring road around the coast. Glaciers, geezers, Icebergs and waterfalls, Iceland is the place I would happily be stuck in for as long as they will have me. Chuck in the unique Nordic culture and the locals have so much to bring to the plate. Bring me to Iceland any day Summer or Winter!
Dave – TravelDave
Belgium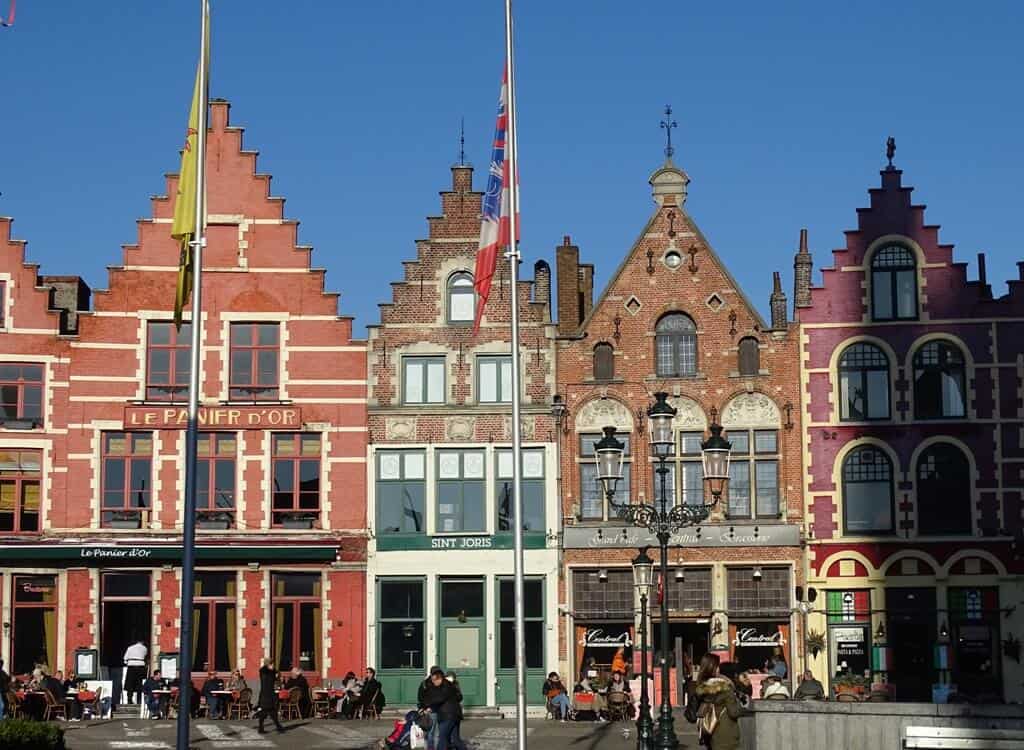 I never planned to go to Belgium as there were more countries I wanted to visit first but when I asked my husband to pick any European country to travel for a few days and he picked Belgium I knew it was fate. Belgium is a small country but there are so many things to see; from the world-class museums in Brussels, the canal towns of Bruges and Ghent in the North to the picturesque towns of Namur, Dinant, and Mons in the South. Belgium is also a gastronomic paradise for foodies and especially dessert lovers like me. The Belgian chocolates and waffles are so delicious and for me, Belgium has the best desserts in the world. Not to speak about the great variety of Belgian beers. During the past 2 years, I have been to Belgium twice and I can certainly tell you I am planning to go back soon.
Chrysoula – https://travelpassionate.com/
Cyprus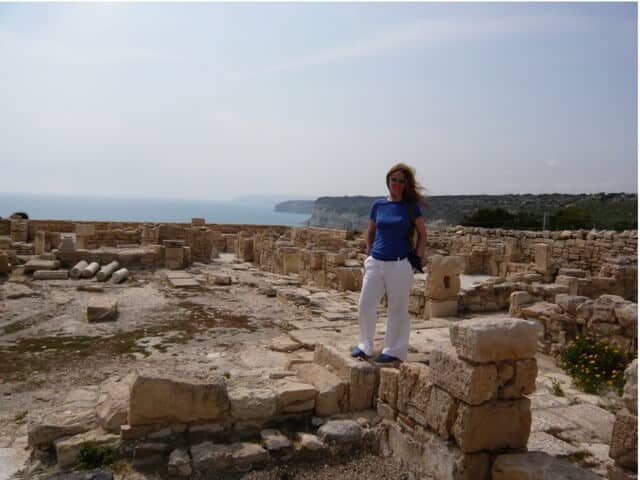 Ten years ago, I didn't even know where it was. I had an idea that maybe it was nearish to Greece, which was an intelligent guess, as more than half its inhabitants speak Greek. Cyprus was an unknown entity and I was there to 'meet' the family, having found my own Greek-Cypriot in London. An open-door policy had neighbors examining me every hour on the hour. One even claimed she was there just to borrow lemons from my now mother-in-law, despite having an entire grove of her own. Today, I am no longer the new one in town and every time I visit this gorgeous Mediterranean island, I feel it welcoming me home. Every season brings new surprises –  jumping through the snow up in the Troodos Mountains, plucking ruby-red grapefruit off the trees that line the streets of Nicosia, lying supine on my favourite Latchi beach and, of course, knowing the difference between the souvlaki in Paphos and any other souvlaki out there. Cyprus has truly bewitched me with her Aphrodite-like charms and it is always a joy to return.
Susan – https://bestbitsworldwide.com
Czech Republic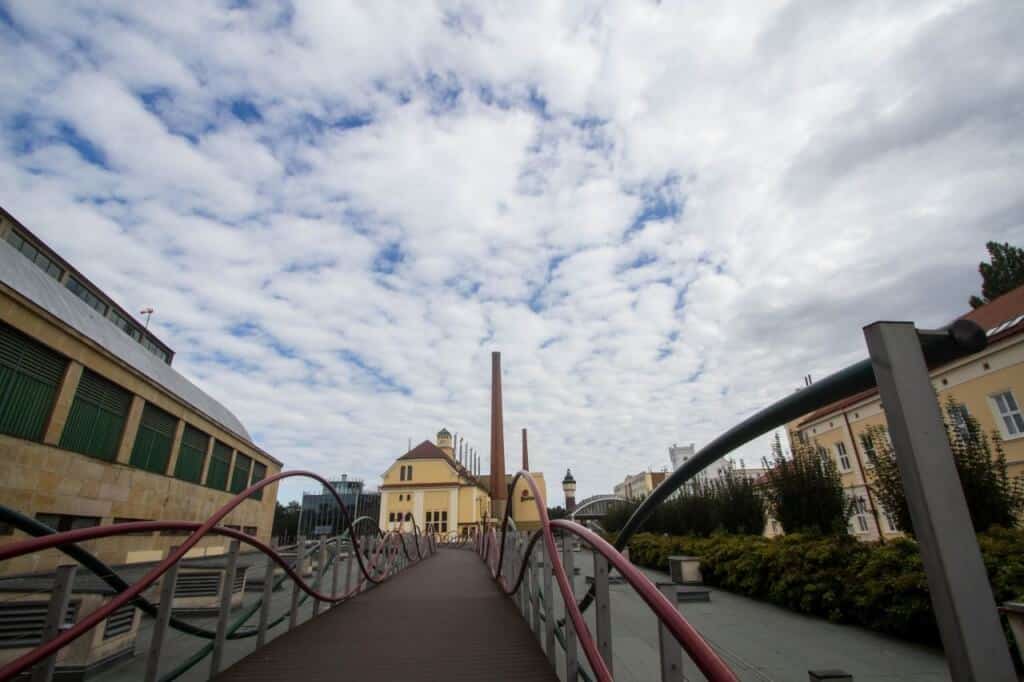 We love the Czech Republic! Yes, Prague is getting more and more popular, what with its medieval look and 100 spires, but the country is much more than Prague. Actually our favorite place to go is the small city of Plzen where the first pils beer was invented. The Pilsen Beer Factory not only does tours, but it has a great restaurant to go to and just relax while sipping on a cold brew. But the best thing to do is recline in a beer bath. You can find them all over Czech, and they will make your skin sing. Follow that up with some traditional goulash and dumplings and you are in heaven!
Corinne – Finding Top Prague Attractions 
Cuba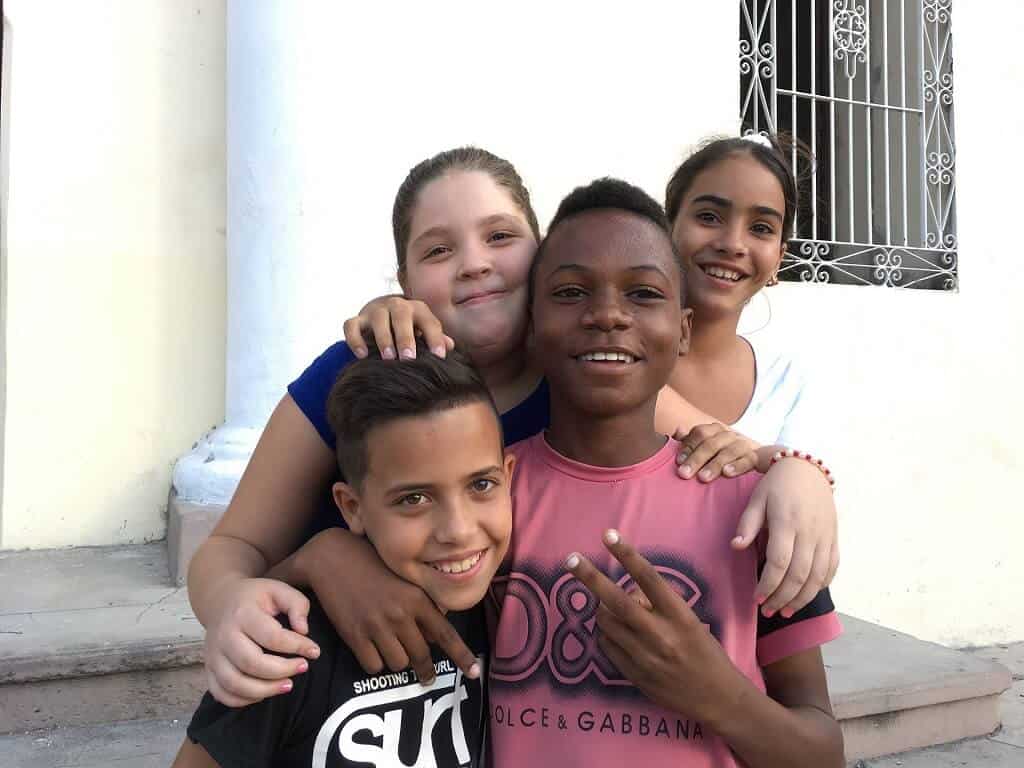 The beautiful island of Cuba is my return-to-again-and-again country. The diversity of the place is amazing. Havana has its colonial history and architecture, vibrant art scene and fine arts museums. The central Cuban towns of Cienfuegos, Santa Clara and Trinidad have charming nineteenth century plazas that make you feel you have traveled back in time and the friendliest people you can meet. Cuba's second city, Santiago, on the western coast has non-stop, intense nightlife.
Circling the island like a golden necklace are the beaches with their crystalline waters and untouched reefs pulsing with marine life.  Deep rivers crisscross the country forming natural pools, waterfalls and underground rivers you can navigate in massive caves.
Cuba is a nature lover's paradise. The national parks feature botanical gardens with orchids bursting with colors. The interior of the island sustains numerous nature preserves. Conservation sites created to protect endangered species and showcase the country's abundant wildlife abound.
Cuba seduces you with its natural beauty and charm. You will want to return too!
Iran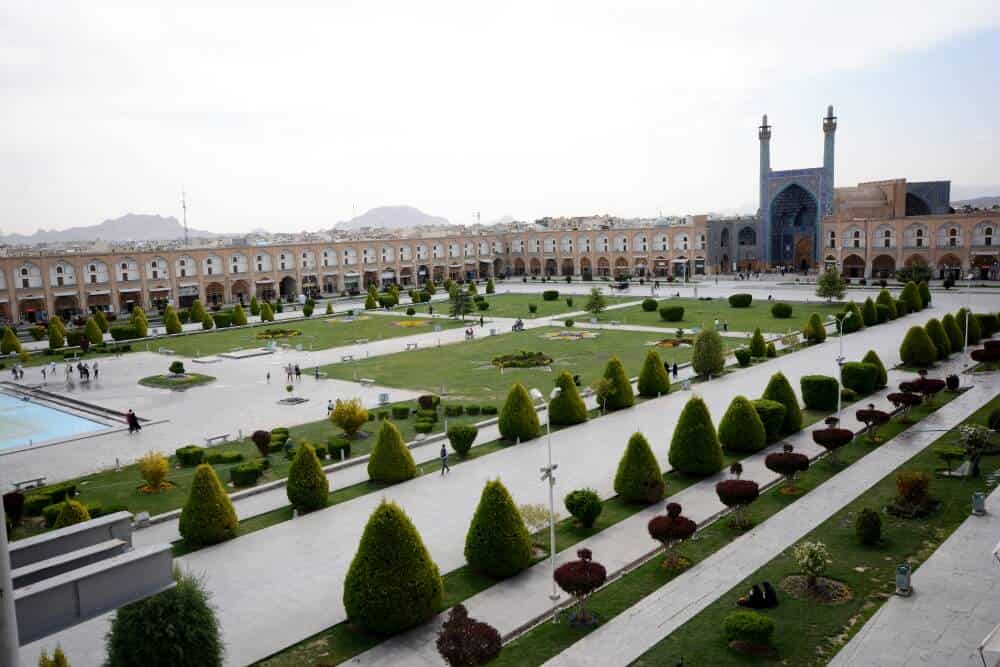 "After my first time in 2011, many people have been asking me why I keep going back to Iran. As the country is so rich in culture and history, it's difficult to give only one reason. What keeps me going back to Iran is its many provinces, each of them different from the neighboring ones for culture, traditions, food, ethnic groups, and history.
I go to Iran for its people, the many friends I now have, the bustling bazaars where I go shopping and always end up getting lost taking pictures. I keep traveling to Iran because every season is different, and after every trip, I come back home with the regret that there is something left I haven't managed to do, be it for lack of time or to give myself yet one more reason to travel to Iran again."
Hungary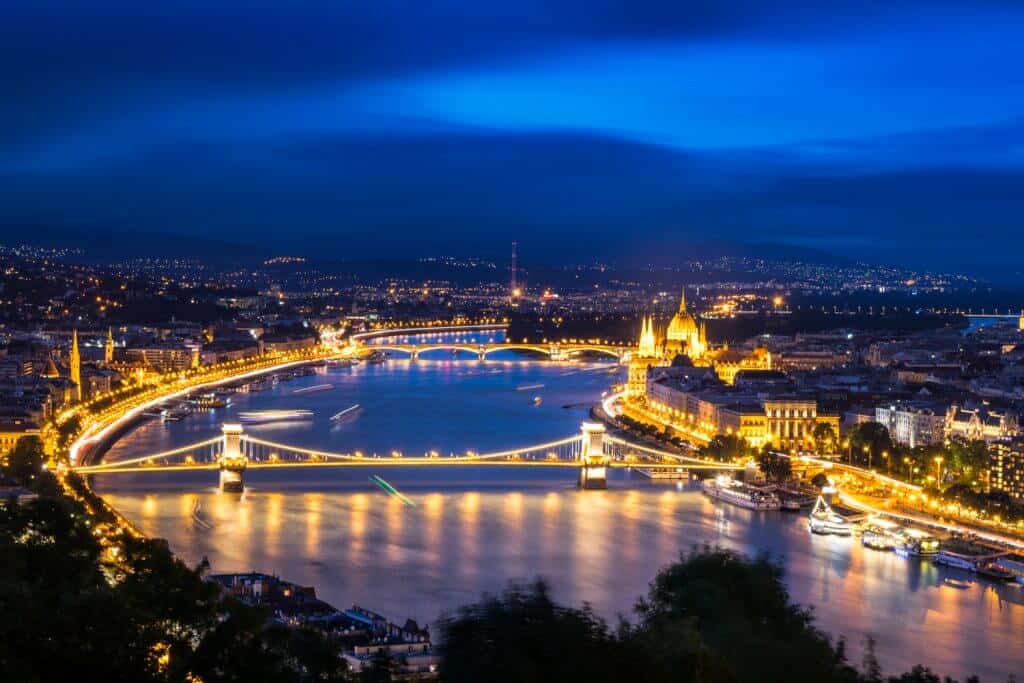 "Hungary is home to one of our favorite cities in the entire world, and because of that, we just can't stay away. Budapest, with its stunning architecture, famous thermal baths, delicious wine, amazing views of the
Danube River, and unusual things to do like caving under the city, is impossible to resist.
As a bonus, Budapest is incredibly affordable compared to many large European cities, making it even more tempting to settle in and stay for awhile each time that we visit. One of our favorite features of Budapest, though, is how easy it is to continue enjoying over and over again: rather than being made up of iconic sites to check off a list (though it has its fair share of those), Budapest's major cultural attractions like thermal baths, cafes, and ruin pubs can continue to be enjoyed again and again without ever becoming
boring."
Kate – https://www.ourescapeclause.com/unusual-things-to-do-budapest/
Spain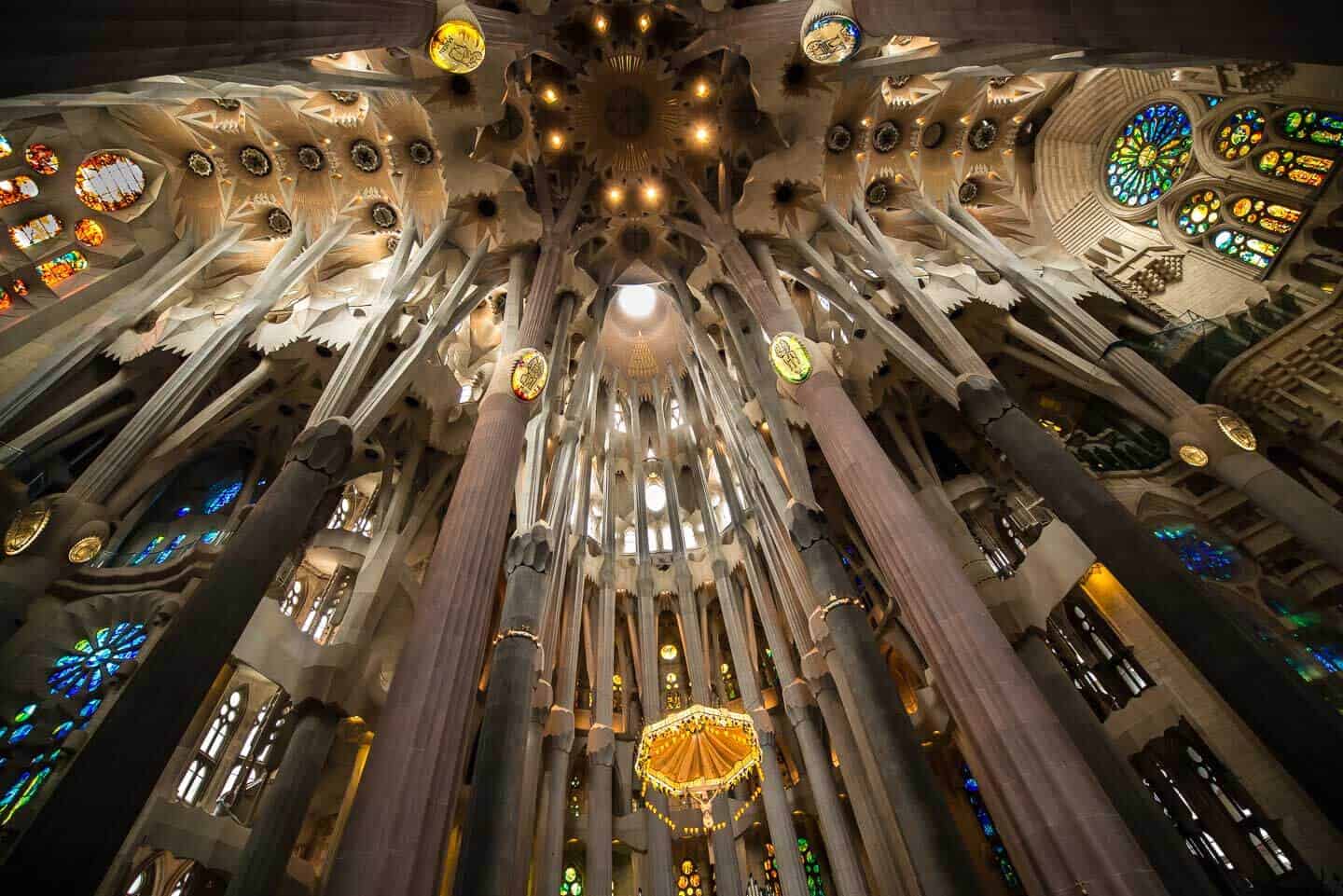 Since I first read the novels of Ernest Hemingway, Spain has loomed large in my imagination. I got there for the first time in 1975, while the dictator Francisco Franco was still alive and, it seemed, the smoke of the Civil War Hemingway had covered was still in the air.
Things have changed since then. Madrid has morphed from a dreary dictatorial capital to a center of culture and food. Its bar culture, with never-ending tapas accompanied by small cañas of beer or wine is worth the trip alone. Then there's the best art museum in Europe, the Prado, to further whet your appetite for all things Spanish.
Barcelona projects a different vibe. Its Catalan seafood influenced bar food scene mirrors the incomparable Sagrada Familia cathedral with the complex flavors of more elaborate bites.
In Andalucia's Sevilla, Cordoba, and Granada, fino sherry and Cruzcampo beer are served ice-cold to combat the oppressive heat of summer. And, of course, there's the jamon–cured ham sliced paper thin–the crowning achievement of Spanish cuisine.
Add to this the simple pleasure of sitting outside on a warm day watching families on their evening stroll. This is why Spain is my favorite.
Tom – https://travelpast50.com
Colombia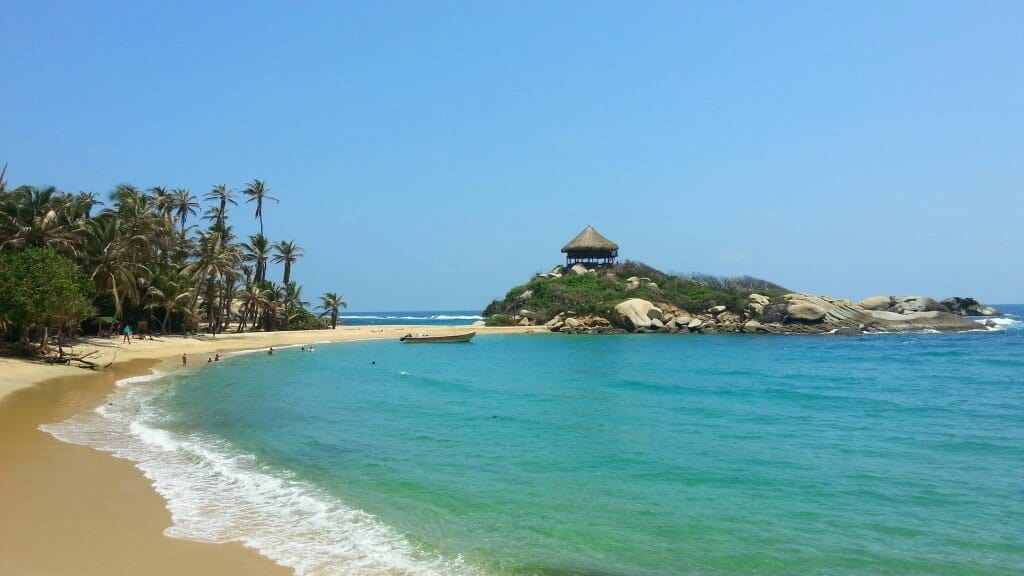 Colombia is certainly a special place. It is a country with a dark past, but which is coming in the light in glorious fashion. Colombians welcome visitors with open arms, keen to dispel lingering myths of drug wars and violence that plagued the country in the 80s and 90s.  Everyone I met wanted to know where I was from, why I was in Colombia, and their warmth and hospitality is second to none.  Colombia itself is diverse, with stunning landscapes ranging from Caribbean and Pacific beaches, Amazon rainforest, snowy mountains, scorching desert, rolling hills and valleys with the tallest palm trees in the world, there is something here for everyone in Colombia.  I visited colonial cities like Cartagena, tiny towns like Guadalupe, hiked to a mysterious lost city, bathed in a red river, ground my own freshly roasted coffee, ate and made delicious food, and loved every second. With all this to enjoy, why wouldn't you want to go back to Colombia?
​Claire Sturzaker – www.talesofabackpacker.com​
Sri Lanka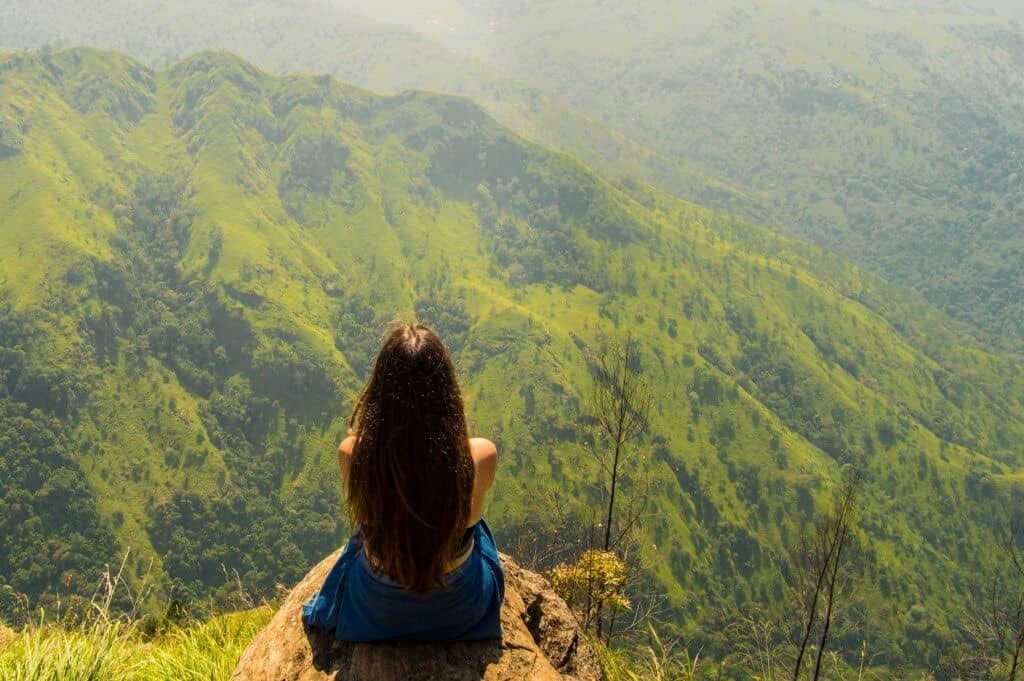 Sri Lanka was the first Asian country I visited, my home for a total of three years, and a place where I keep coming back again and again. To be completely honest, the main reason for my trips is to visit my in-laws who live in Colombo. But I promise, even if you have no family ties in Sri Lanka, this little island in Indian Ocean will captivate your heart and leave you craving to see and experience more.
With mountains and forests in the hill country, beaches down south and in the north-east, and historic sites all over the island, you can spend months travelling and getting to know Sri Lanka and its kindhearted people. Even after years of exploring, I still didn't cover even half of the sites I wish to see. And there's definitely no way one could eat all the rice and curry variations in one trip!
Yulia – Where to try Sri Lankan food in Colombo
Singapore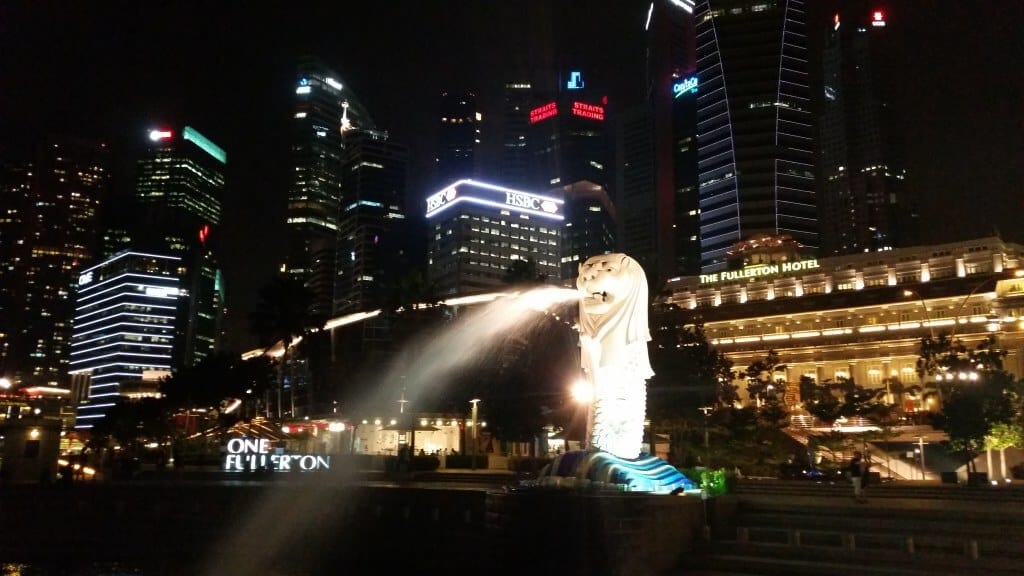 One country I keep going back to is Singapore.  Both a country and a city, Singapore has a lot to offer including a beautiful skyline, interesting attractions, diverse neighborhoods, warm weather, great food and a cheap and efficient metro system.  Some of my favorite (and also free) things to do in Singapore is to watch the Supertree Grove light and sound show at the futuristic Gardens by the Bay, take a walk on the waterfront promenade to enjoy the skyline views and visit the beautiful Singapore Botanic Gardens which are also a UNESCO World Heritage Site.  I also love that Singapore has diverse neighborhoods like Little India and Chinatown which allow you to experience different cultures and cuisines all in one city.  If you are a foodie, then Singapore is not to be missed. You can have a great and cheap meal at one of its many inexpensive hawker centres.
Matilda – The Travel Sisters
Scotland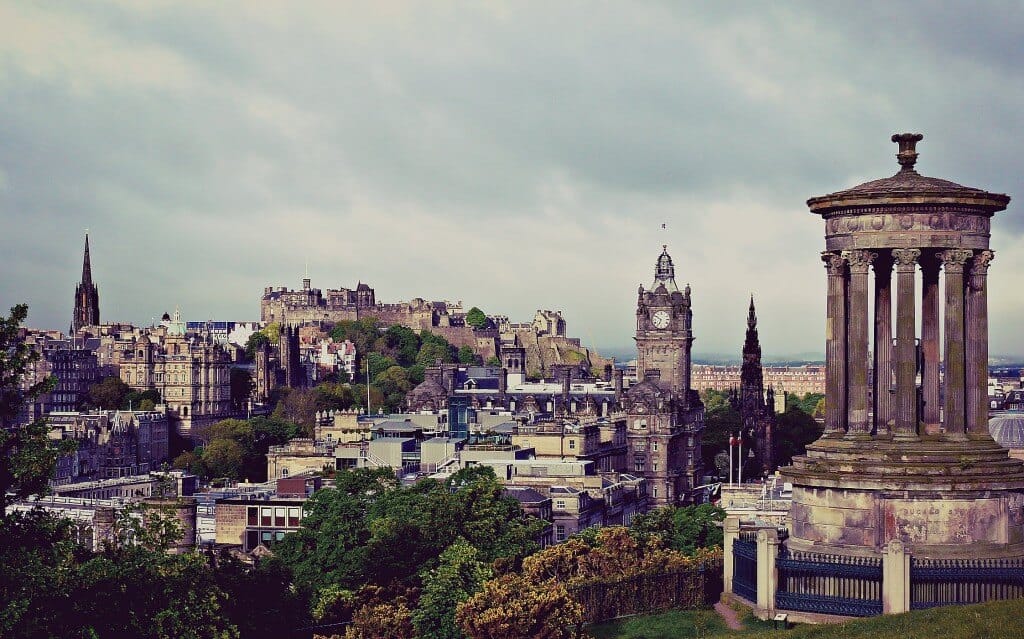 Despite living in Portugal, where the weather is good and the cost of living is affordable, I keep returning to Scotland. And it's not because one of the Portuguese restaurants in Edinburgh has one of the best Francesinhas I've tasted. It's simply because Scotland is great.
I lived in Edinburgh for five years and, when I left to go travelling, I never expected to return. Yet over the past few years I've been back every year, sometimes several times per year. 
Scotland has a lot to offer, and I'm still discovering it all. I've walked the West Highland Way, visited most cities in Scotland, and been to several of the islands, but rather than satisfy my wanderlust it's only made me hungry to discover more. Over the next year or two, I hope to do the North Coast 500 and visit some of the more remote islands like Lewis, Harris, and Orkney.
Earlier this year when the Lonely Planet voted Scotland as the world's most beautiful country, I wasn't surprised. Scotland is beautiful, and it's definitely a country worth returning to.
James – Portugalist
Canada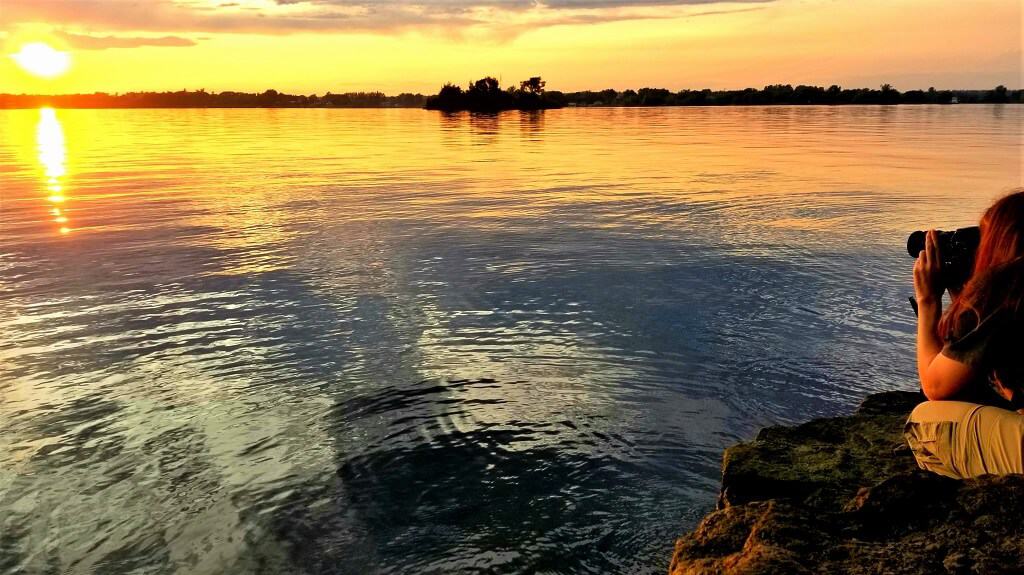 Canada is a half day drive away from us here in New England.  The temptation to visit Canada has already lured us to two long weekends and a weeklong stay this year.  Our first trip to Montreal amazed me with incredible dining and beautiful street art.  We had poutine often and found a chocolate cafe that was heaven.  I was hooked!  This led to a second trip to Montreal.  Montreal feels like Europe when you walk through the old section on cobble stoned roads lined with open air cafes.
The ease of travel to Canada led us to a trip to do some kayak camping in Thousand Islands National Park, Ontario region.  Kayak camping was the perfect unplugged relaxation we were sorely needed.  After some unwinding, we hopped over to Toronto to find some fun in the city.  Besides finding great street art, we enjoyed the culture in Toronto.  China Town and nearby Kensington Market had more restaurants than we could eat at in a month!  Our trips only touched some of the east coast of Canada, so hopefully we will be back often and make it out to the west coast of Canada!
From: Cathy Merrifield of RoarLoud.net    https://RoarLoud.net
Switzerland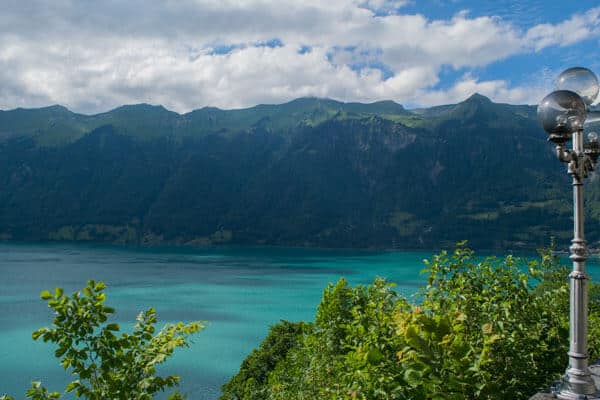 Some might wonder why I visit Switzerland again and again – after all, it is geographically seen quite small and so it might surprise some that there is still plenty to see. 
After my 8. or 9. visit to Switzerland, sometimes staying there for 5 weeks, I can still say there I love to re-visit the country as I have not seen all of the beauty. 
Switzerland is, without doubt, one of the most stunning countries in the world and there is so much to discover. 
Gorgeous lakes, that are surrounded by drop-dead gorgeous mountains, make perfect sceneries and the cute towns and awesome cities like Zurich are just beyond amazing.
If you have not visited Switzerland it is time to pack your bags and explore it – I am sure that you will then understand my passion for the country.
Greece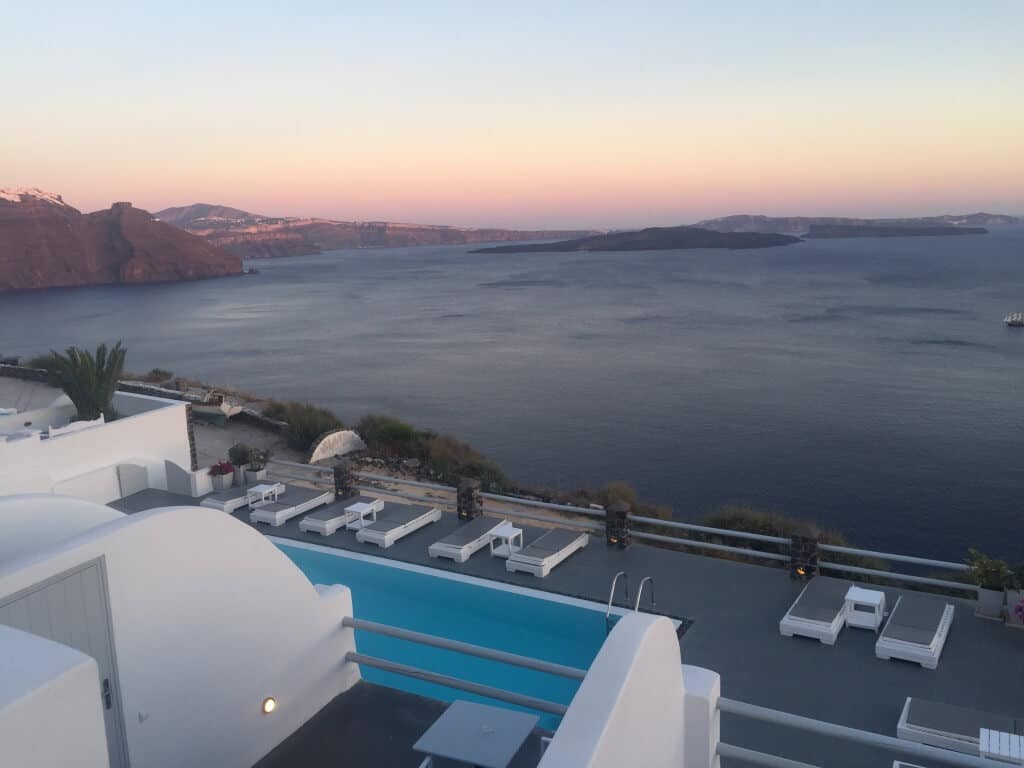 "Greece is definitely a country that I will always keep going back to and there's one main reason for it: the islands! Greece has a total of 6,000 scattered islands in its territory; and so many of them are totally worth your visit. Each one of Greece's islands has a unique style and scenery which makes Greece the ultimate vacation destination that would be impossible not to come back to.
When I was only 13 I took a cruise to the beautiful islands of Rhodes and Cretes. I fell in love with Greece since then and kept going back there whenever I had an opportunity. Few months ago I visited Athens and then continued to the most touristic Islands Santorini and Mykonos.
From its beautiful sand beaches to its picture-perfect views-  Greece is the perfect destination that will never have you bored."
Costa Rica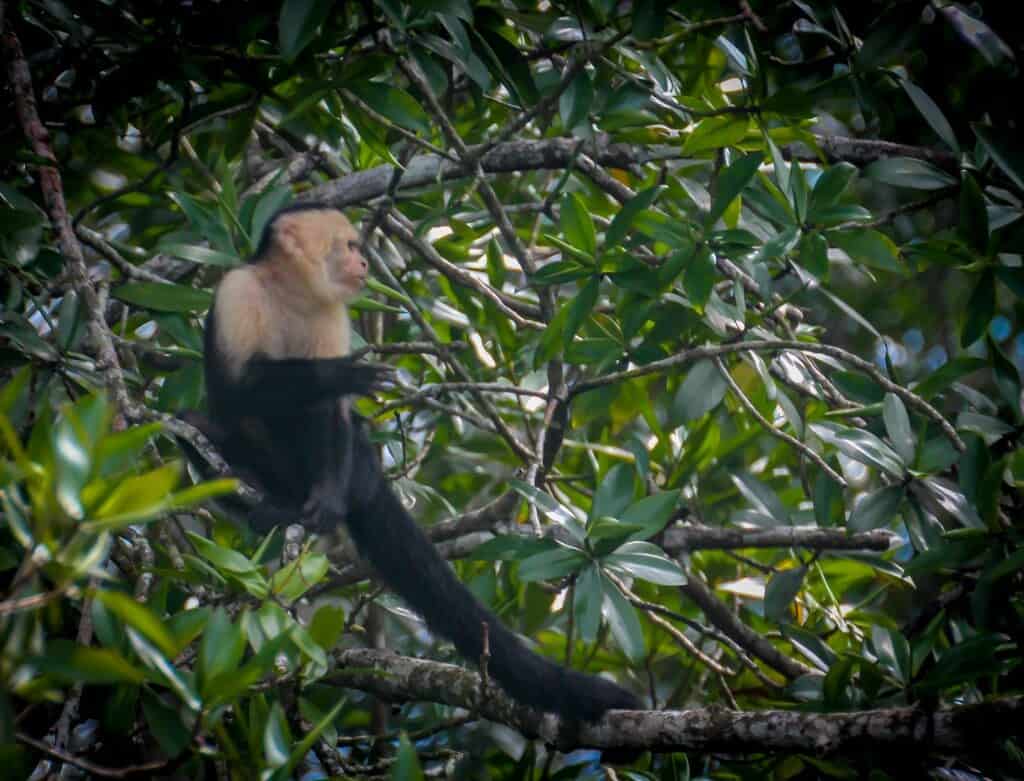 What is it about Costa Rica that keeps us coming back? For starters, the Central American hotspot was one of the earliest adopters of the responsible travel ethos, putting a priority on conservation. As a result, ecotourism in Costa Rica is booming, with over 25% of its 19,730 square miles protected from future development. There are 26 National Parks, 58 wildlife refuges, 32 protected zones, 15 wetland areas, 11 forest reserves, and 8 biological reserves to explore, including popular favorites such as Corcovado National Park and Monteverde Cloud Forest Reserve. In addition to outdoor adventures and countless species of flora and fauna, one of our favorite things about Costa Rica is the "Pura Vida" spirit of its local people, known as Ticos. Whether you're exploring the Pacific coast beaches, volcanos such as Arenal and Rincón de la Vieja, or the canals of Tortuguero, the local guides' affection for their country's natural beauty proves infectious. Even after spending more than a month in the country, there are still plenty of gems left that we'd love to go back and discover.
Bret Love & Mary Gabbett – Green Global Travel
Brazil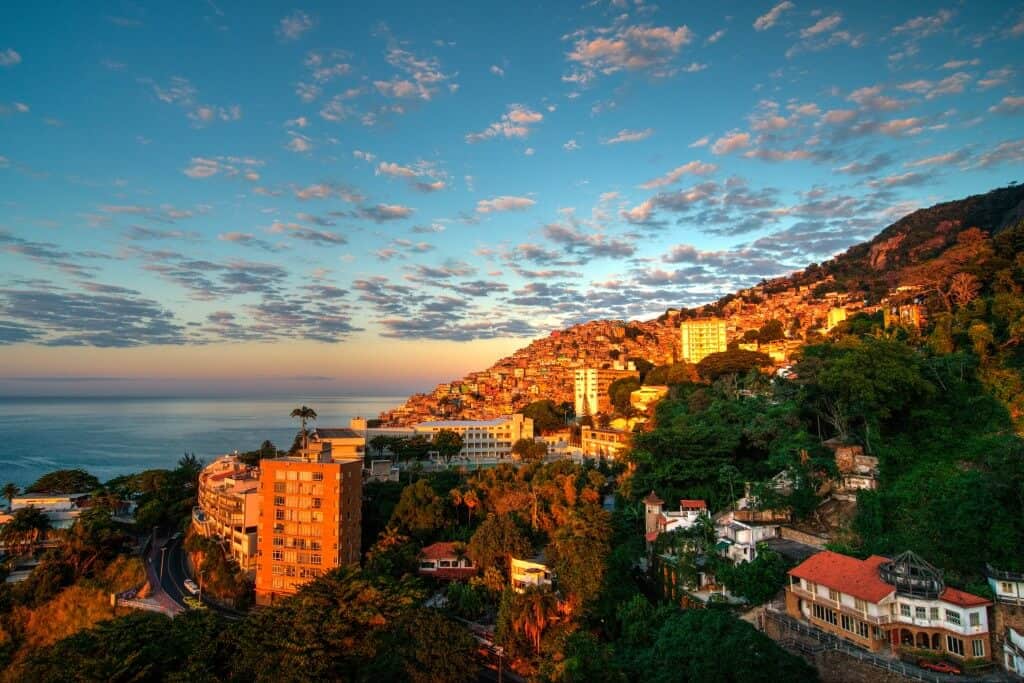 There's nothing quite like the glimmering beaches, striking landscapes, and amazing, friendly culture of Brazil. Its natural beauty and incredibly welcoming people are what keep me coming back here time and time again. For starters, Brazil is a huge country with so much to see. From the culinary marvels of Minas Gerais to the impeccable nature in the Amazon, kite surfing in Jericoacoara to relaxing in Rio de Janeiro, a traveler could spend years in this country without seeing it all. From its football games to its samba dance classes, the energy in Brazil is like nothing I've ever seen anywhere else.
Each time I return, I try to see something new and different. The first time I visited, I spent a good amount of time exploring the historic Nordeste, Minas Gerais, and São Paulo. A different time, I ran the world's most stunning marathon course down the shores of Rio de Janeiro. No matter how many times I return, Brazil never fails to amaze or surprise me.
Kay Rodriguez – https://jetfarer.com
A big thank you to all the travel bloggers for their wonderful answers. We are a diverse bunch! Now, over to you. Which country do you keep returning to? Please let us know in the comments below.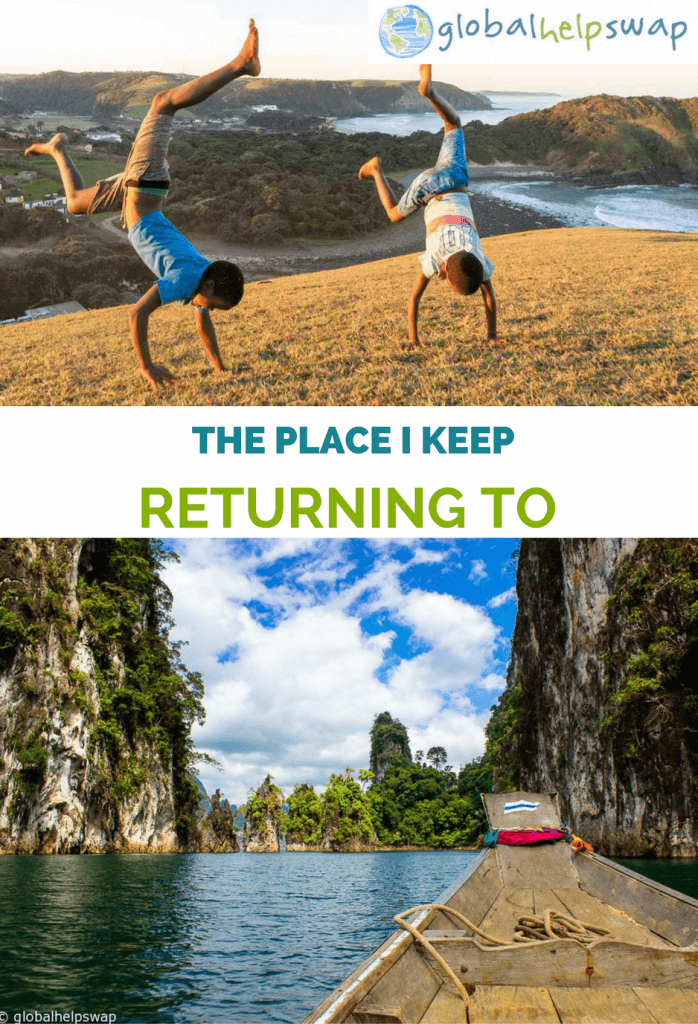 #LoveYourTravels