We quietly walked through the foggy forest. We knew they were out there somewhere but had no idea where. Our guide seemed to know though so we were confident of spotting them. It was 07:30 and the sun was just coming up over the distant hills. It was still chilly though so I was glad to be wearing my warm clothes. All of a sudden our guide whispered "deer, deer", and lo and behold there they were, wild deer. Welcome to Gokarna Forest Resort an oasis just 30 mins away from dusty, chaotic downtown Kathmandu.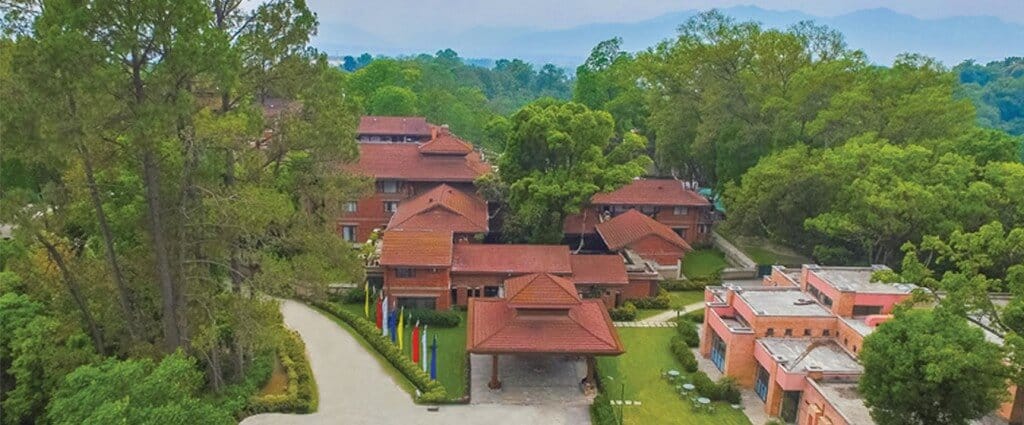 Gokarna Forest Resort is situated (surprise, surprise) in the protected area of Gokarna Forest. The forest used to be hunting grounds for past Nepali Kings but nowadays it is used for more animal friendly pursuits like bird watching, monkey spotting and of course observing the wild deer. The resort has 100 rooms with many of them having forest views.
Gokarna Forest Walk Video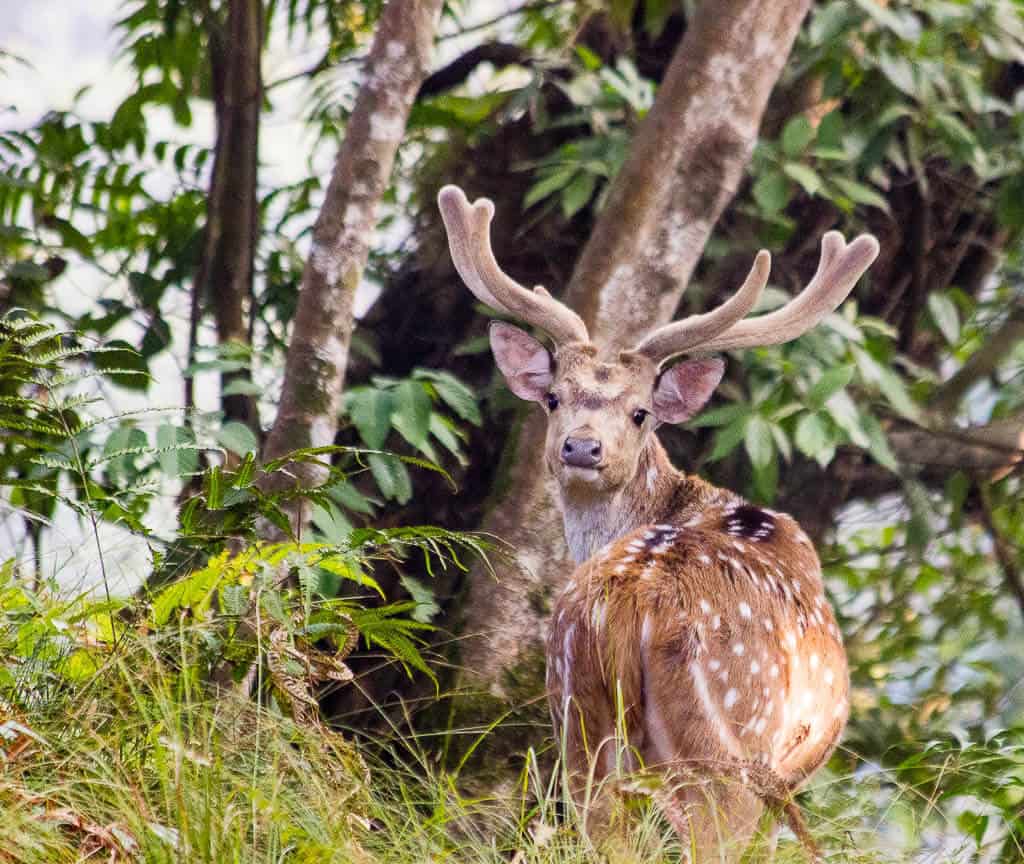 We can't state enough what a sanctuary this place is. Don't get me wrong, we loved the chaos of downtown Kathmandu but we noticed ourselves breathing a sigh of relief when we got back to Gokarna Forest Resort (something that the staff do too apparently!). Just breathing in that fresh forest air did wonders to the body and mind. We were so glad we had chosen this place to stay in straight after our flight from London as it was the perfect place to recharge and get ready for the heady sights that awaited us.
The Rooms at Gokarna Forest Resort Kathmandu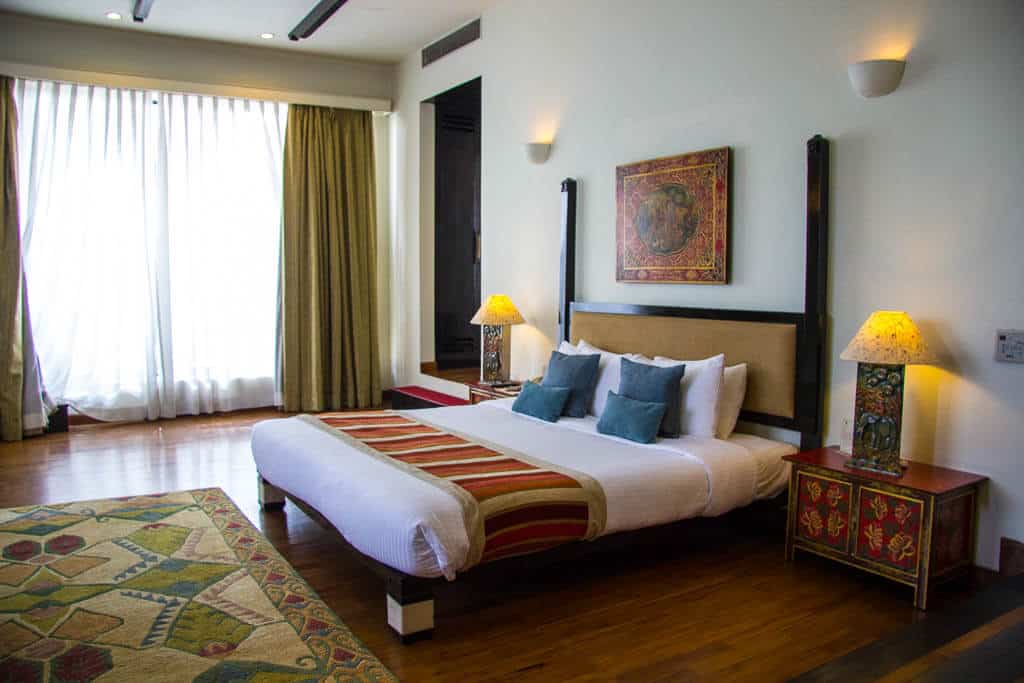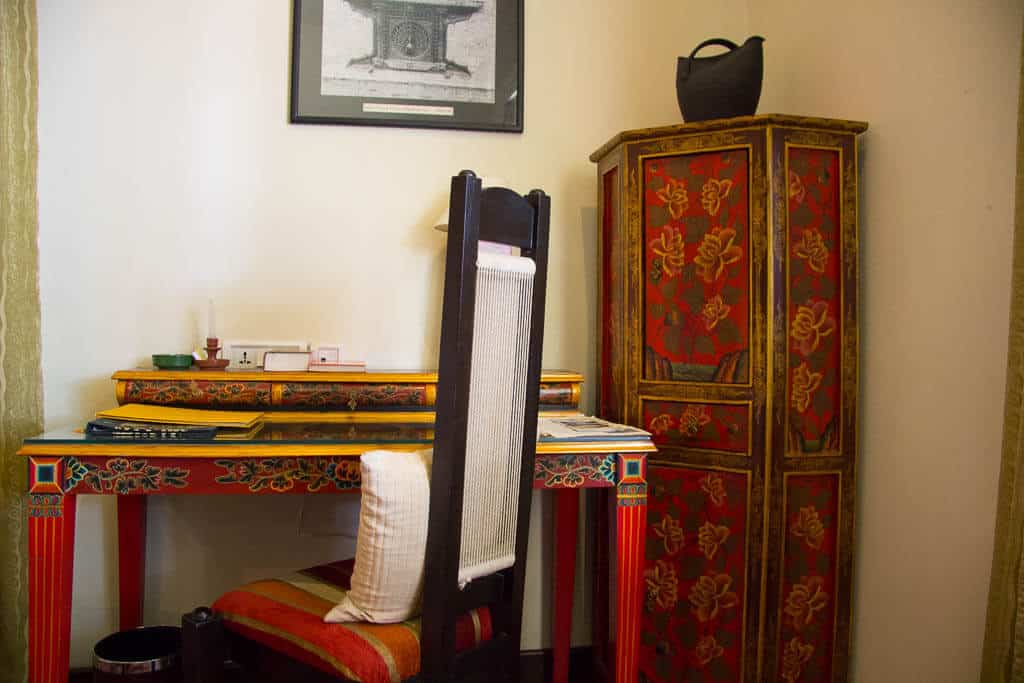 There are various room types at Gokarna, from premier suites (which are huge) to premier doubles. All come minibar, A/C, and satellite TV. The suites nad club house are especially beautiful and worth paying a little extra for.
The Spa at Gokarna Forest Resort Kathmandu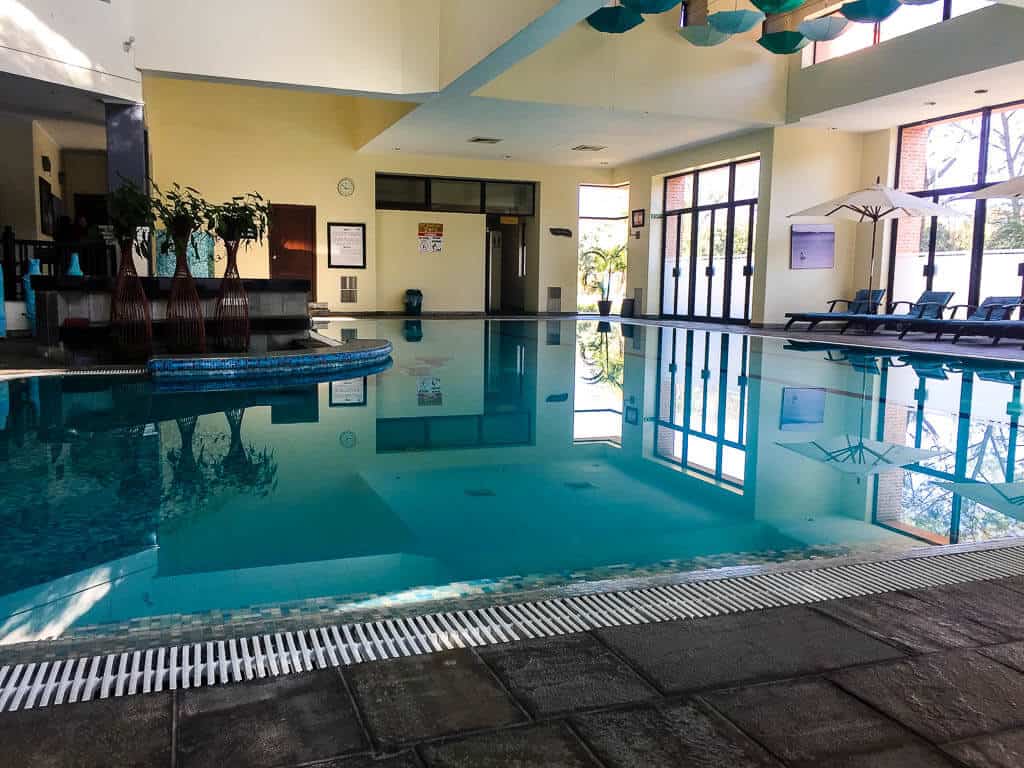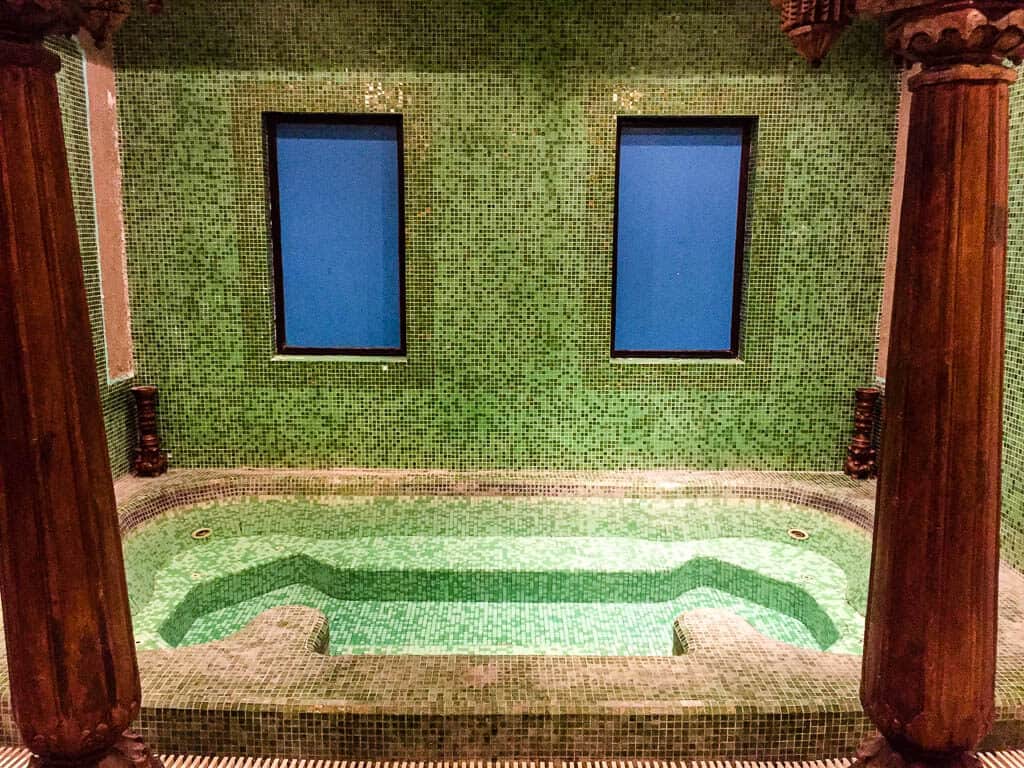 Then there is The Harmony Spa, another great way to relax and wind down after a busy day walking the Kathmandu streets. From massages to a heated 12 meter indoor pool, the harmony spa was our regular afternoon treat. The steam room, sauna and jacuzzis are single sex. I don't know if it was the time I was arriving but I had the facilities to myself most days. It was hard to leave!
The Food at Gokarna Forest Resort Kathmandu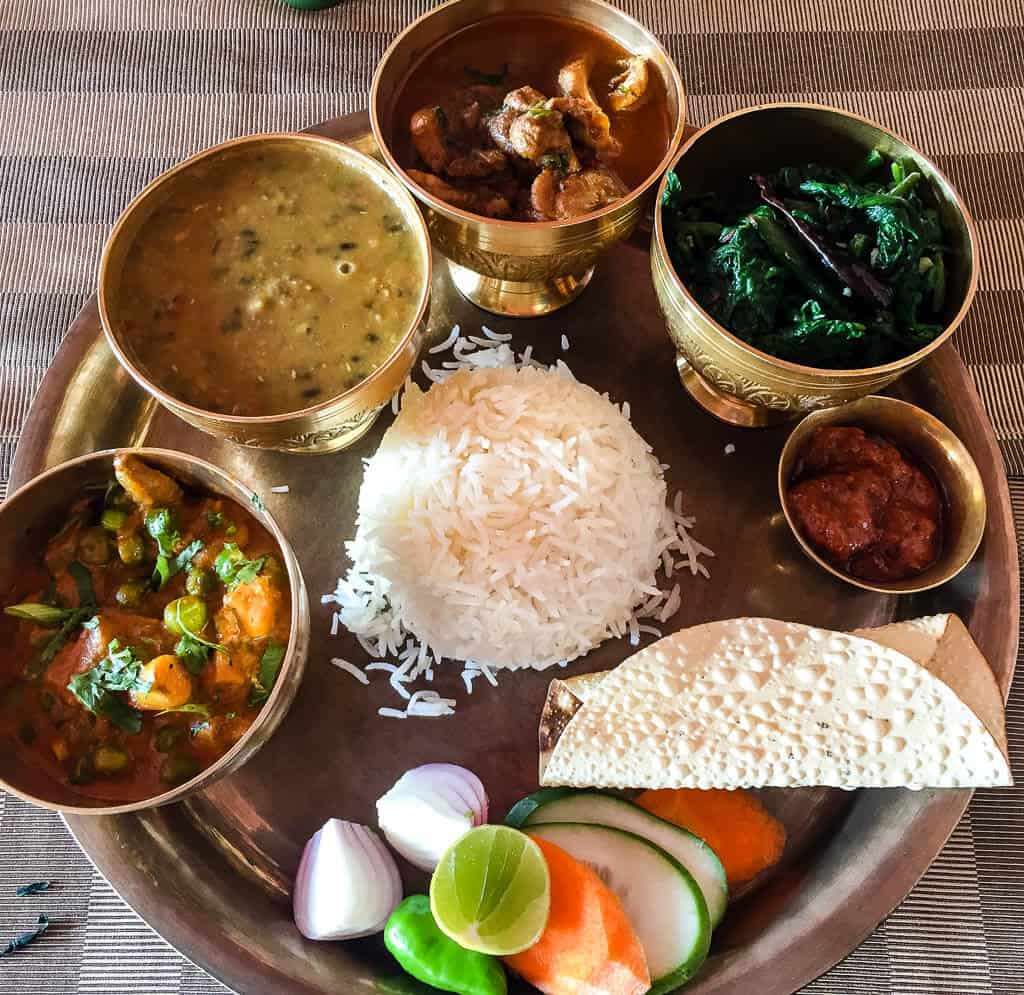 The food at Gokarna Forest Resort is excellent. There are 4 restaurants and bars serving delicious Nepali, Chinese, Western and Thai cuisine. There is live music most nights in the 8848 mt bar (named after the height of Mount Everest) which serves fine whiskies, cocktails and wine.
Activities at Gokarna Forest Resort Kathmandu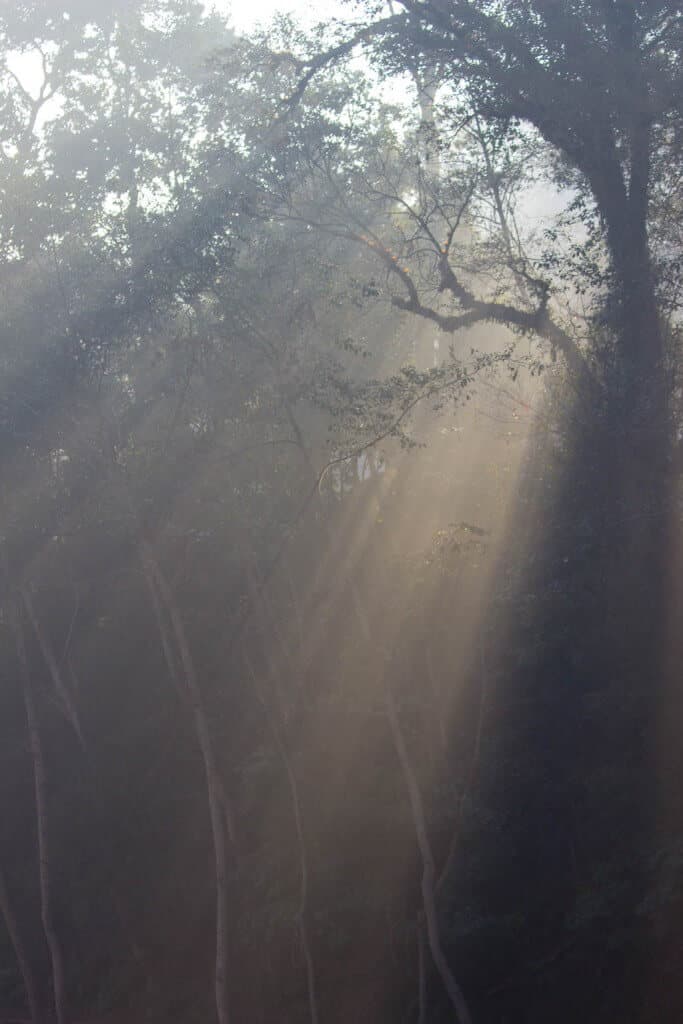 As well as the forest walk you can also go bird watching, hire bicycles, go to the gym, go horse riding or play golf at the resorts 18 hole golf course. The hotel can also arrange airport pickups. The airport is only 10 km away so you will get to paradise quickly (even if the road is bumpy along the way). One other handy thing is the FREE hotel bus that takes you to downtown Kathmandu passing Boudha Stupa along the way. We used this often saving us taxi fees.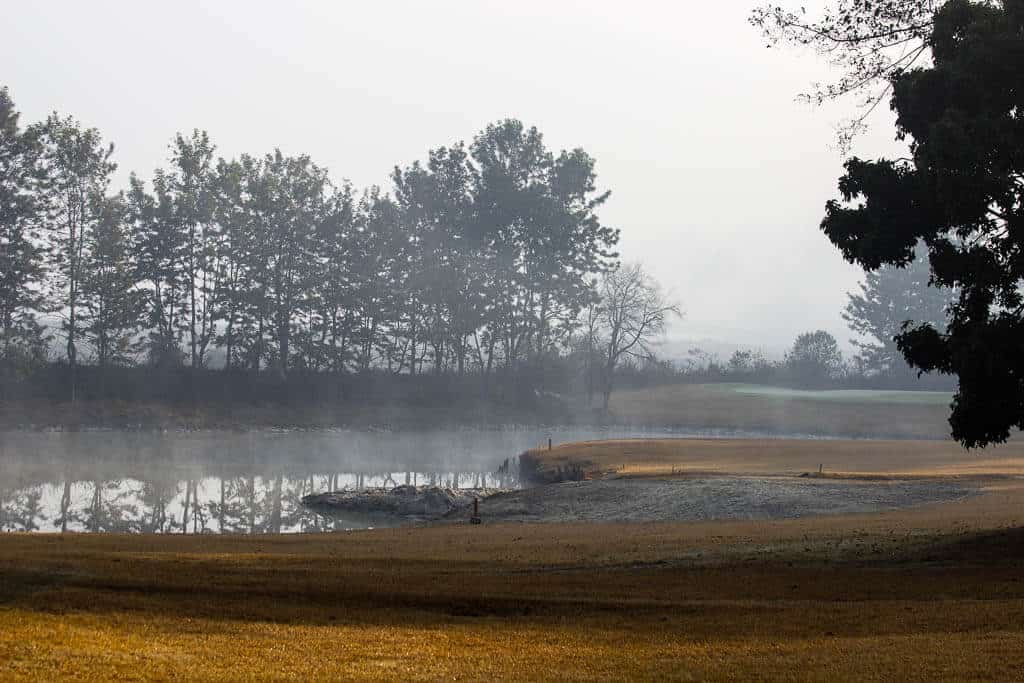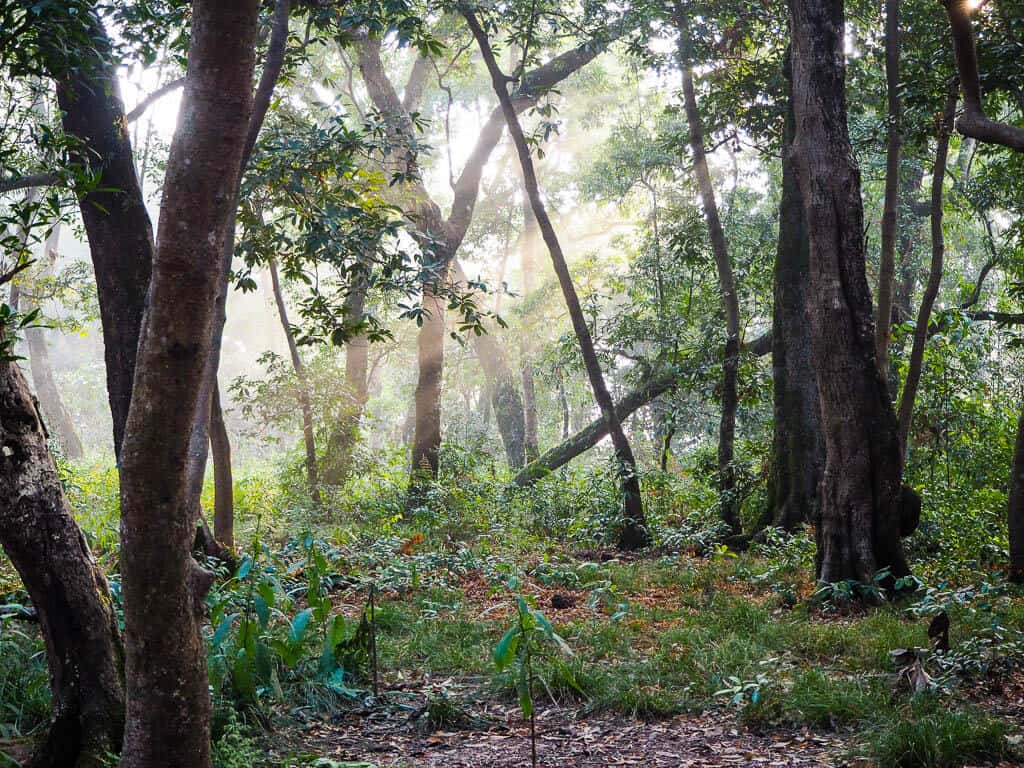 But it is the setting and location that make Gokarna Forest Resort such a special place. If you are visiting Kathmandu for the first time it is such an assault on the senses (even if you are a veteran of Asian cities like we are) with dust, cars, cows, bikes and much more. Being able to have the best of both worlds is what Gokarna Forest Resort is all about. Go out to the madness and come back to a tranquil walk in a protected forest, we were not expecting that when we landed in Kathmandu!
Click here: for the latest prices at Gokarna Forest Resort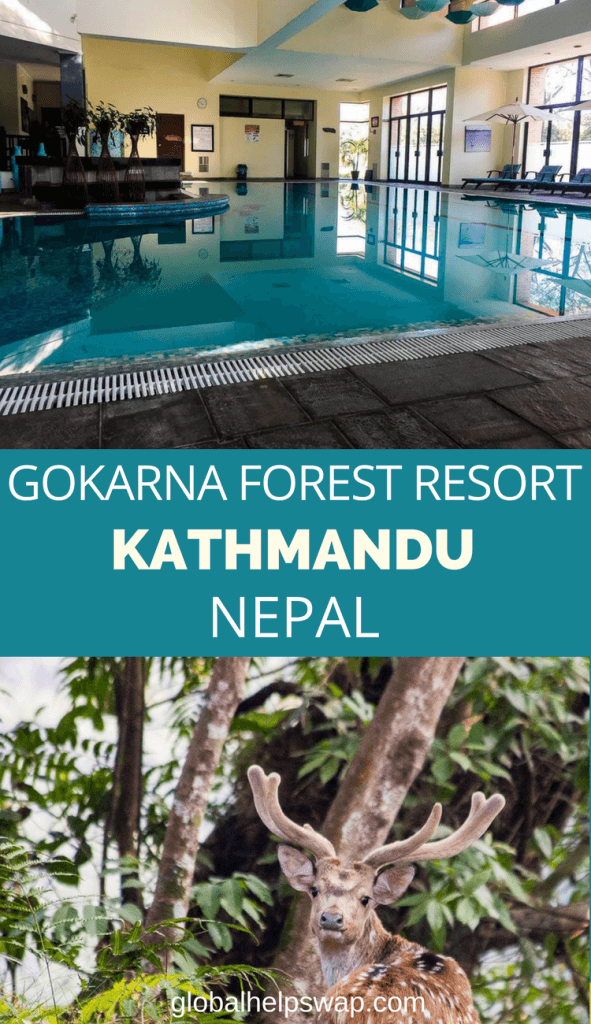 Going To Nepal? Check out our other posts on Nepal first!
Boudha Stupa (An Unmissable Experience Near Kathmandu) – If you are travelling to Nepal then you must visit Boudha Stupa (An Unmissable Experience Near Kathmandu). It was one of our highlights in Nepal.
Beautiful Nepal I love you (A love letter to Nepal) – Beautiful Nepal I Love You (A Love Letter To Nepal). Read why we have fallen in love with Nepal. From the mighty Himalaya to its wildlife, Nepal had us smitten from the moment we landed. Add in Pokhara and the Nepali people and you have the makings to a perfect holiday.
The Old Inn Bandipur Nepal | Our Stay In An Ancient Heritage Hotel – If you travelling between Kathmandu & Pokhara then we highly you recommend you stop off in Bandipur & stay at The Old Inn. It is a heritage hotel with loads of character, delicious food & fantastic staff.
Things To Do In Nagarkot Nepal – If you are visiting Nagarkot in Nepal read our post on the Best Things To Do In Nagarkot before you go. Get ready to see amazing views of the Eastern Himalayan Mountains including the mighty Everest.
The Pavilions Himalayas | The Place To Recover After Trekking In Nepal – If you have just trekked the Annurphuna Circuit or are in Pokhara we highly recommend a stay at The Pavilions Himalayas. Not only is it a beautiful hotel with the amazing staff it is also doing things the right way in terms of the environment and the local population. It's Sustainable Luxury at its best.
Places To Visit In Bhaktapur Nepal – If you are visiting Nepal, check out our favourite places to visit in Bhaktapur Nepal before visiting this historic city. We list hotels, temples and more!
#LoveYourTravels
The accommodation was provided by Gokarna Forest Resort. +977 1 4451212 Gokarna.com