If you are looking for Things to do in Pokhara you have come to the right place. We spent almost two weeks on and off in Pokhara and soon discovered why it's most peoples favourite place in Nepal. Even though Pokhara is Nepal's second-biggest city it has a very different feel to Kathmandu. There is a slower pace, especially next to Phewa Tal (Phewa Lake) and there is certainly less dust! So if you are looking for the 17 best things to do in Pokhara, read on.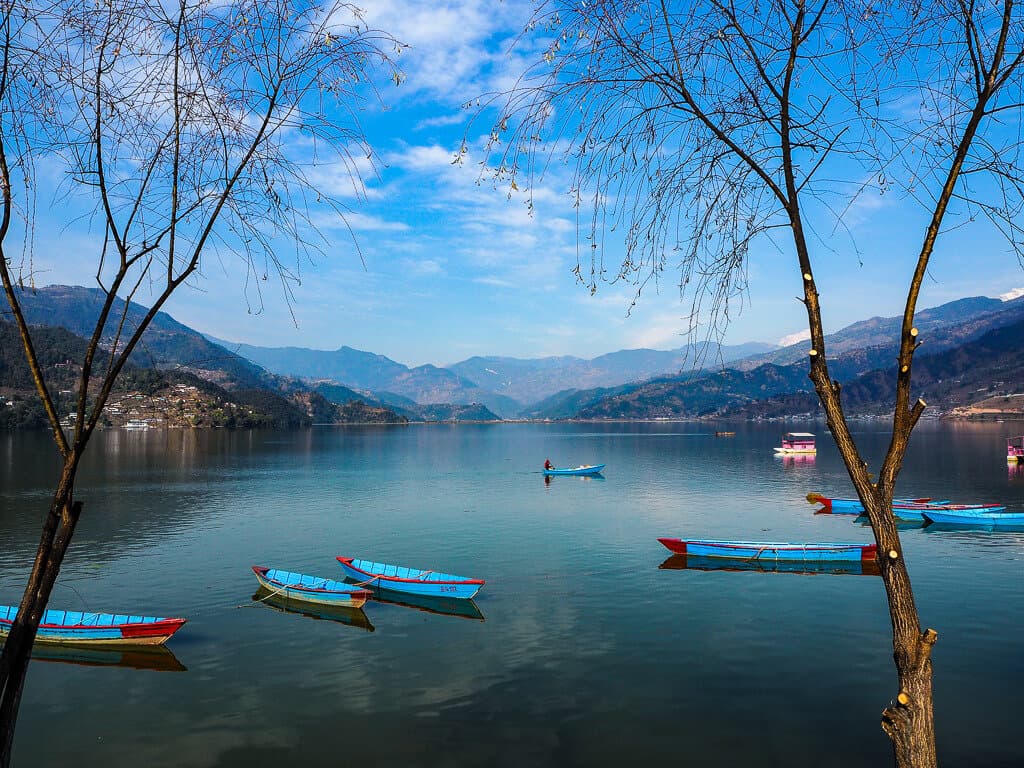 Things To Do In Pokhara
Phewa Lake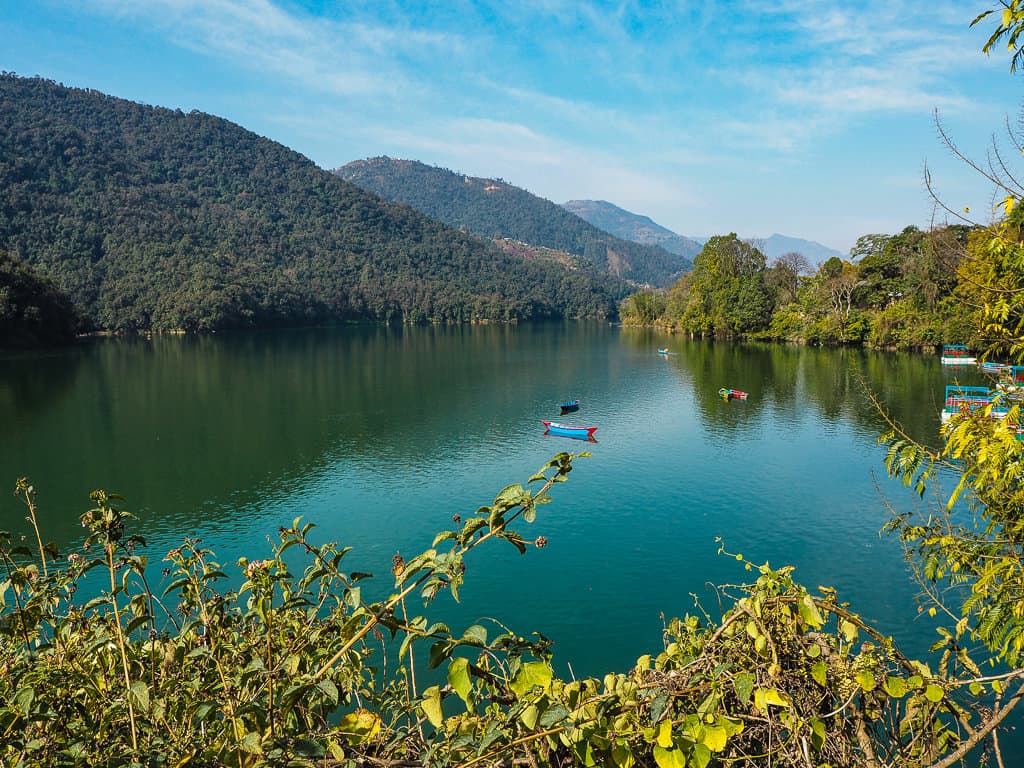 Most travellers base themselves at Phewa Lake and this is what we recommend. We got a great deal with a hotel right on the lakefront with a balcony facing the lake. Almost all of the sites in Pokhara are based around or near to Phewa Tal too so it makes sense to be near them. 
Phewa Lake is the 2nd largest lake in Nepal and has many different sides to it. You will be most likely based at Lakeside where you find the usual stuff for travellers like bars, restaurants, trekking shops and spas. The further you walk around the lake the more natural the surroundings become. On the steep southwestern shore, there is a dense forest that reflects perfectly in the lakes waters. On clear days you can even see the Annapurna mountains. If you would prefer to be on the water you can hire a brightly painted doongas (boats) which are available to rent at Lakeside. 
Visit the World Peace Pagoda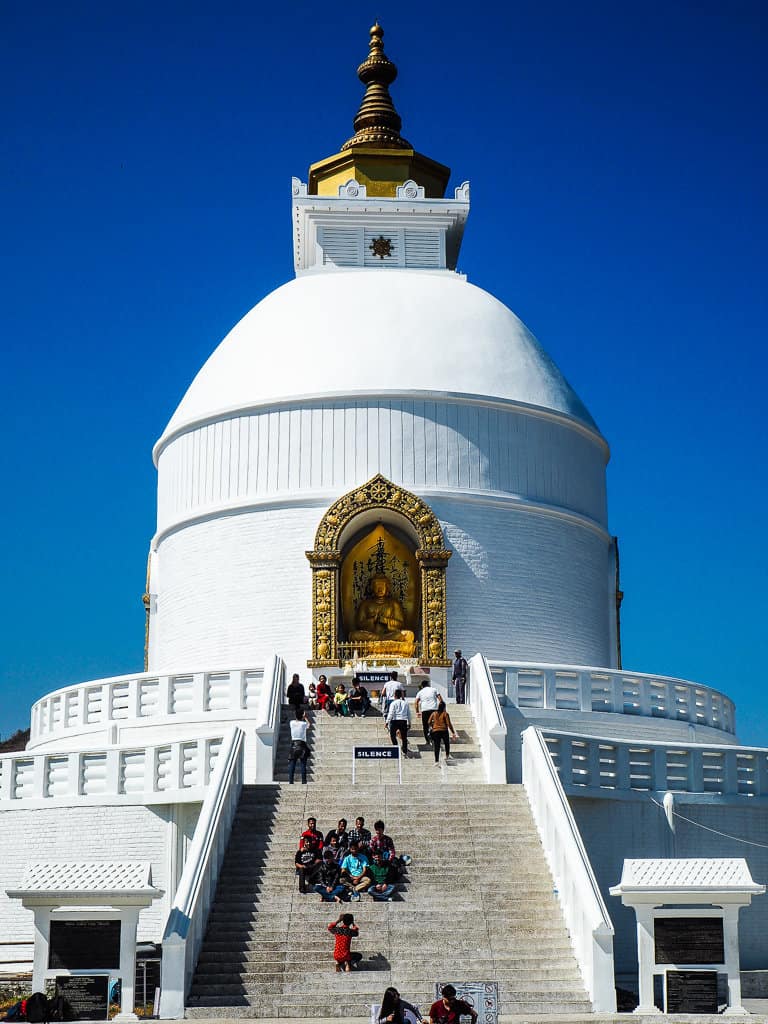 One of the first things you will notice when you get to Phewa Lake is the World Peace Pagoda looking down on you. This striking white pagoda was built by Japanese Buddhist monks at a cost of $1 million. It was built to promote world peace. The shining golden statue depicts the Buddha in the posture he assumed when he was born. Near the base of the stupa is the grave of a Japanese monk murdered by anti-Buddhist extremists during the construction of the monument. So much for helping promote peace!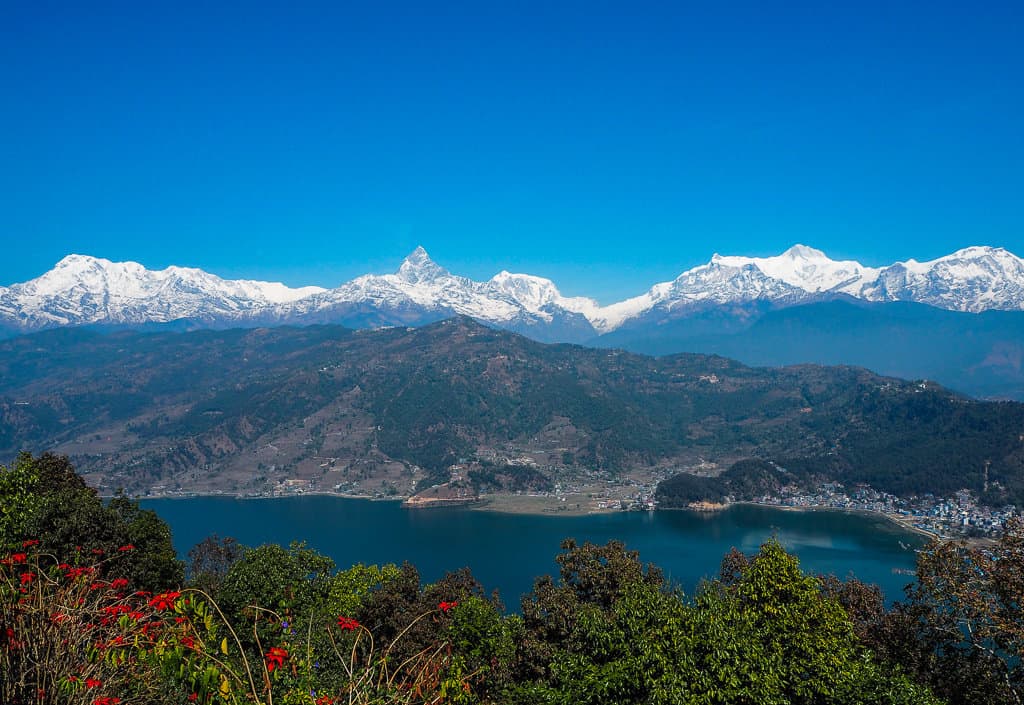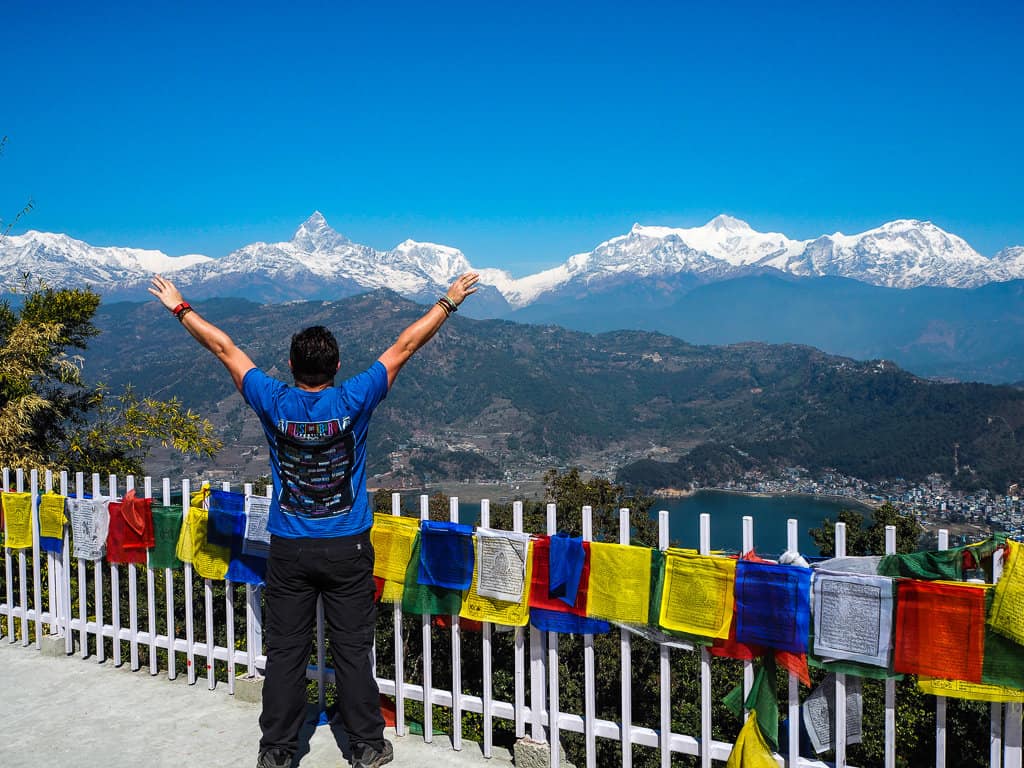 You can either hike to the World Peace Pagoda from Pokhara or take a taxi or local bus. If you do hike remember to take water and snacks as the World Peace Pagoda is at a height of 1,000 meters. Once you reach the top there are various snack sellers to help you recover. The views of the Western Himalayas can be spectacular. We were lucky on the day we visited as we had crystal clear views but those views are not guaranteed as clouds come in thick and fast. 
Visit The International Mountain Museum 


If there is anywhere on earth that will have a museum dedicated to mountains then Nepal is it. This museum is devoted to the mountains of Nepal, the people who have climbed them and the many people who call those mountains home. Inside you will find original mountain climbing gear that the early explorers used, info on those same explorers and displays on culture, fauna, geology and flora of the Himalaya.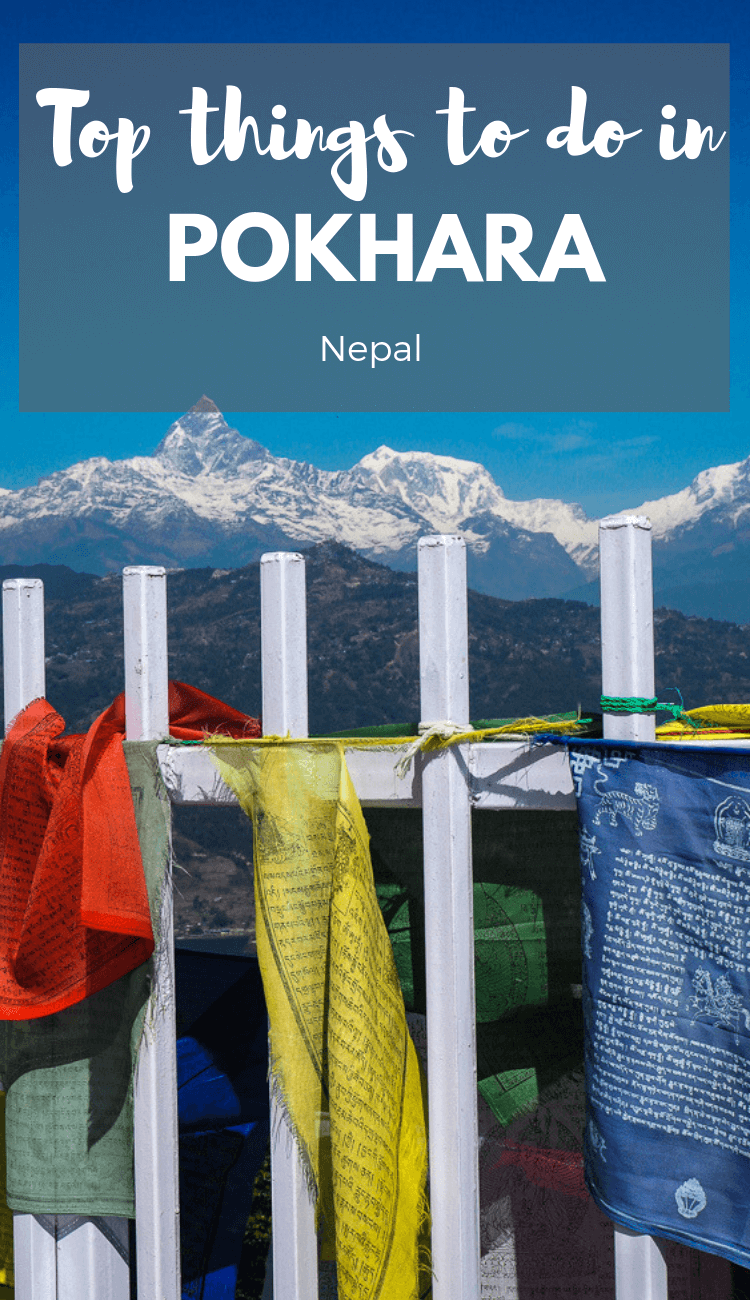 Paragliding in Pokhara
Pokhara is one of the best places in the world for Paragliding. We would often see people gliding above our heads as we chilled on Phewa Lake. We were very tempted to try it ourselves but never got round to it. I can imagine it is amazing with the mighty Himalayas on one side of you and beautiful Phewa Lake below. Next time we visit Pokhara, paragliding will be the first thing we do.
Visit The Gurkha Museum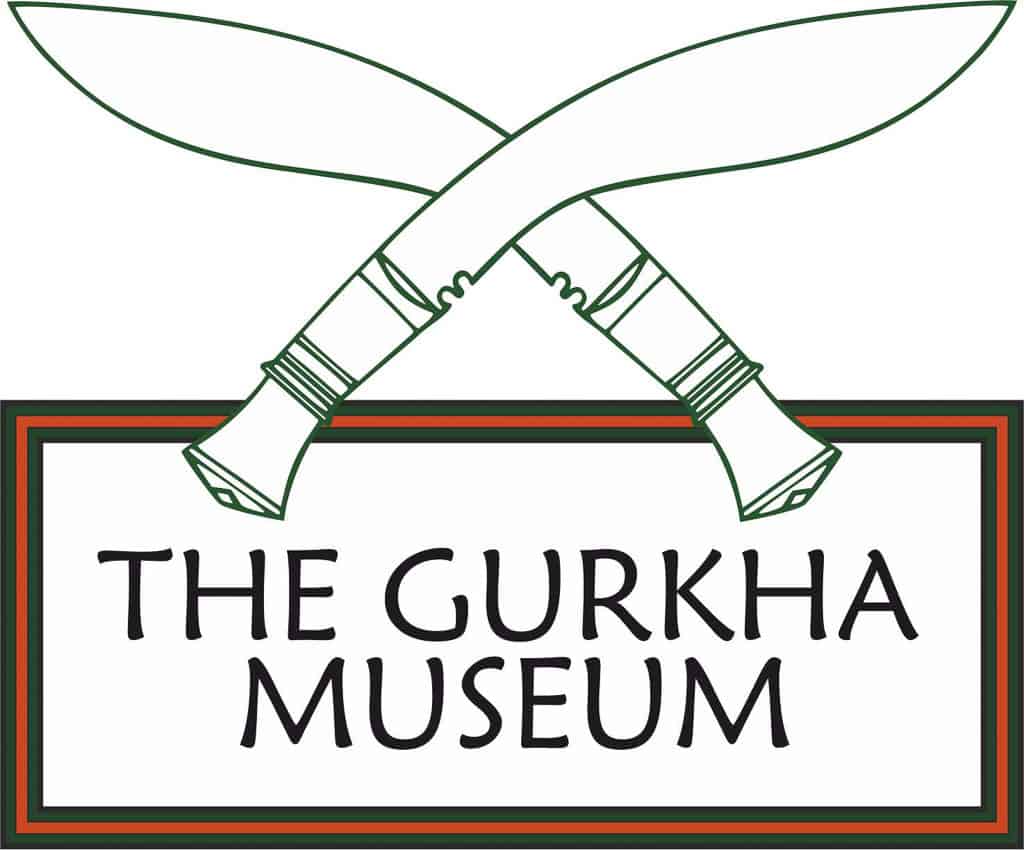 The Nepalese Gurkhas are one of the most respected armed forces in the world. This museum covers the history of the Gurkha from the 19th-century Indian uprising right up to the current day. It also covers the two world wars where the Gurkhas built their renowned reputation for bravery.
Hire A Boat On Phewa Lake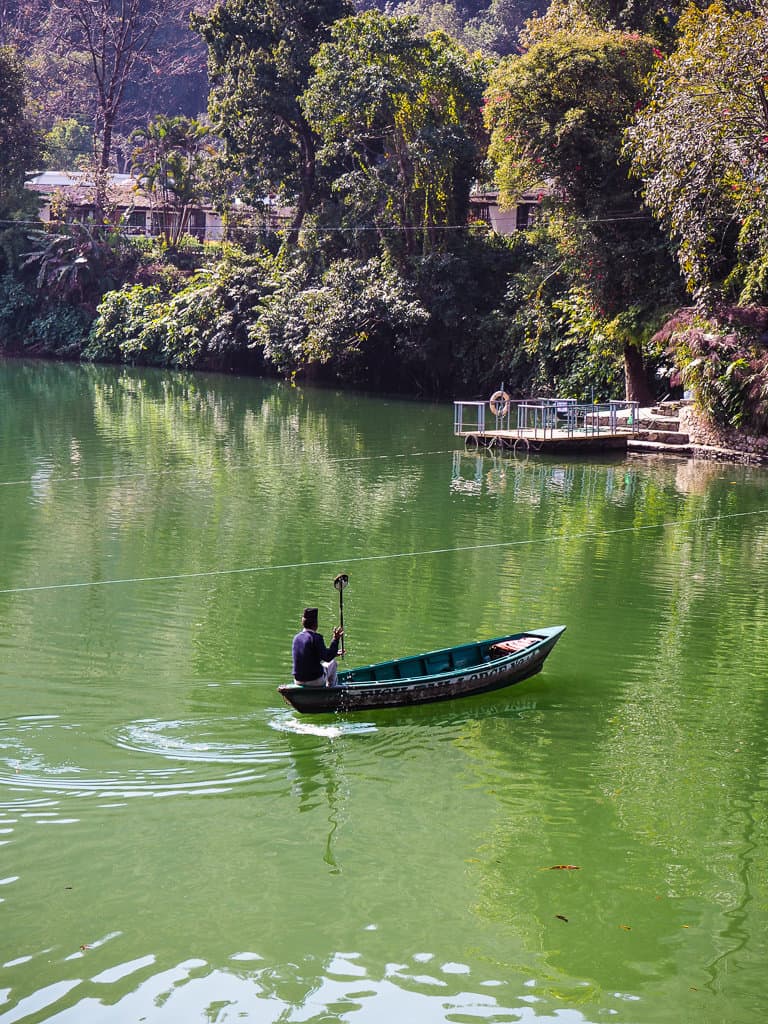 If you want to chill and enjoy the views of the Annapurna range then why not hire a boat and head into the middle of Phewa Tal. You can either hire a Doongas with a boat person or you can hire one for yourselves and paddle. There are also pedalos, stand-up paddleboards and kayaks to rent, whichever you choose the views will be spectacular.
Visit The Tibetan Refugee Settlements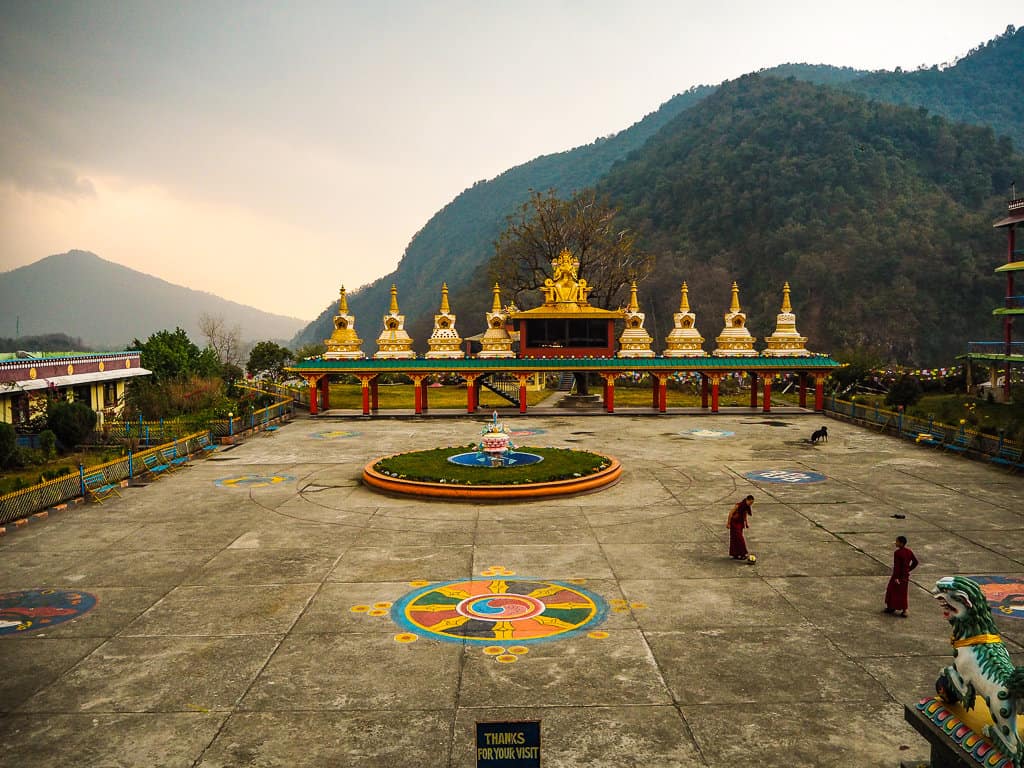 I have been interested in Tibetan culture for over 20 years and Pokhara is one of the best places in the world to learn more about the Tibetan way of life. Even before you go on a tour to the Tibetan Refugee settlements you most probably will meet Tibetans selling their wares on the Lakefront. We encourage you to buy from these sellers as it is one of the only ways they can make any money as first-generation Tibetan refugees can not legally work in Nepal.
We used Tibetan Encounter for our tour, who we can't praise enough. The owner of the company took us out himself and we learnt so much from him alone. On the tour, you will learn about Tibetan culture, history, food, medicine and the life of Tibetan refugees in Nepal. You will also visit a Tibetan Buddhist temple and meet a monk. If you would like to arrange a homestay, Tibetan Encounter can do that for you too.
Visit Varahi Mandir
Varahi Mandir is Pokhara's most famous Hindu temple. This two-tiered pagoda style temple stands on a small island in Phewa Lake. The temple was created in the 18th-century and is dedicated to Vishnu. Riverboats near the city bus stand can take you out to temple and back.
Visit The Pokhara Regional Museum

This small museum is devoted to the culture and history of the Pokhara valley including the original shamanic inhabitants. It is located north of the bus station.
Visit The Movie Garden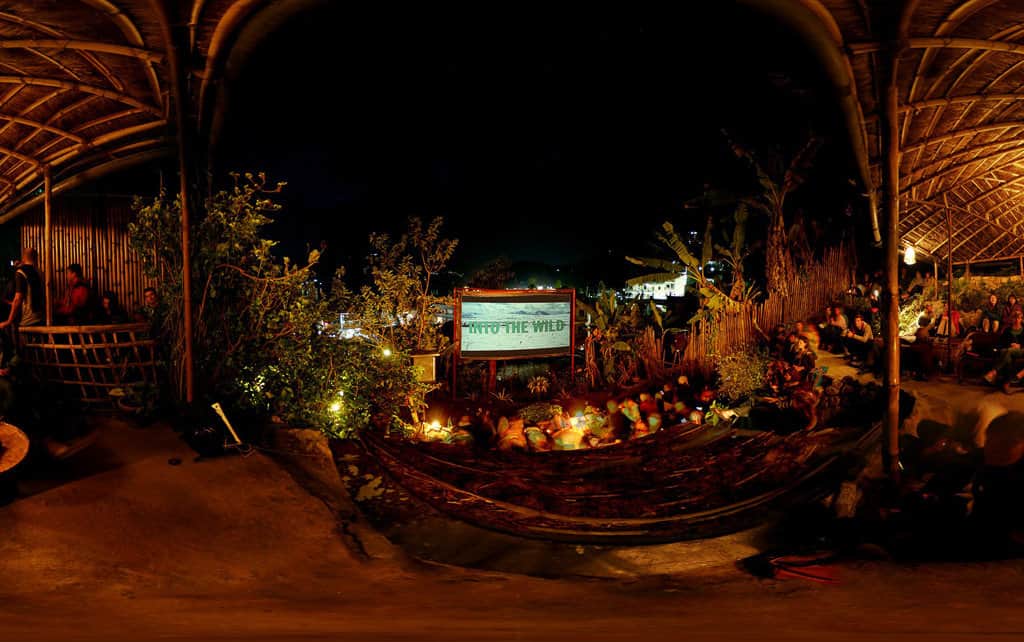 Picture the scene. We are drinking wine and eating pizza whilst watching Samsara at an outdoor cinema overlooking the lake. In the distance, there is lightning that lights up the night sky and the lake below it. It was a magical moment, perfect for the film we were watching. The pizza was great too. We highly recommend you visit the Movie Garden in Pokhara just for the setting alone.
Rafting In Pokhara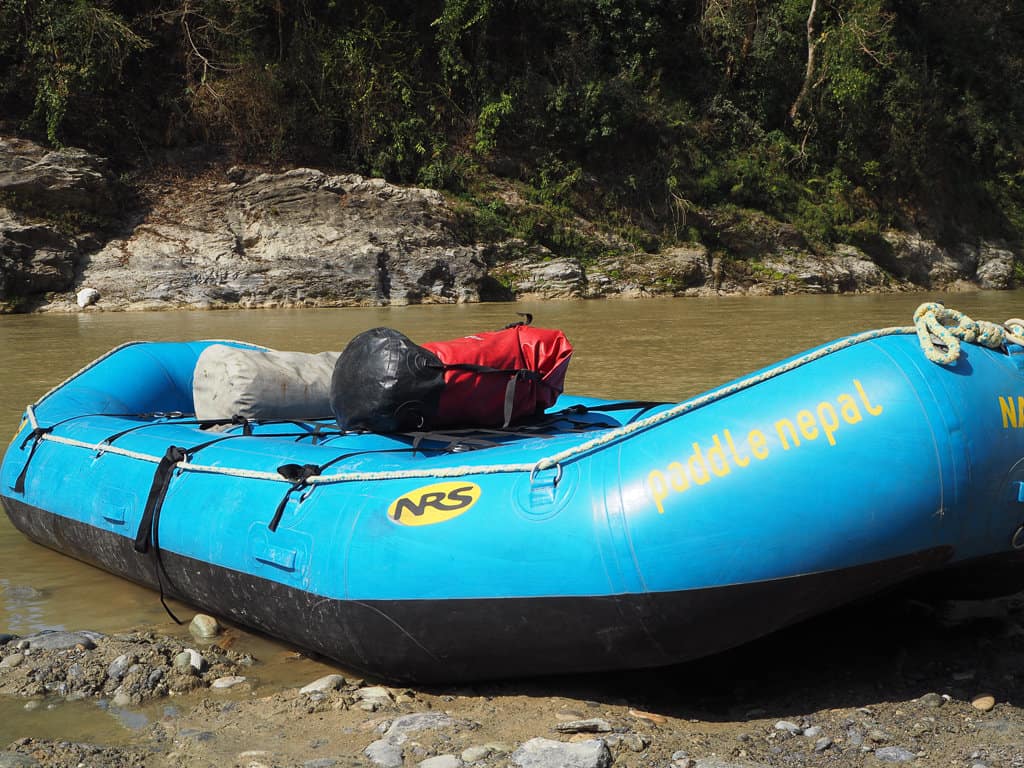 If you are looking to do some rafting in Nepal then Pokhara is a great place to organise a trip. We did this for our two-day rafting trip down the Seti River. We will write a more in-depth account of our rafting experience at a later date but in 6 weeks of wonderful experiences in Nepal, the rafting trip was a real highlight. There are various rafting companies in Pokhara that can organise half-day, one day or multi-day rafting trips.
Massage In Pokhara

If you are about to go on a trek on the Annapurna circuit or have just come back we highly recommend having a massage. Pokhara is full of massage shops and day spas where you can give your aching muscles some tender loving care.
Meditation And Yoga In Pokhara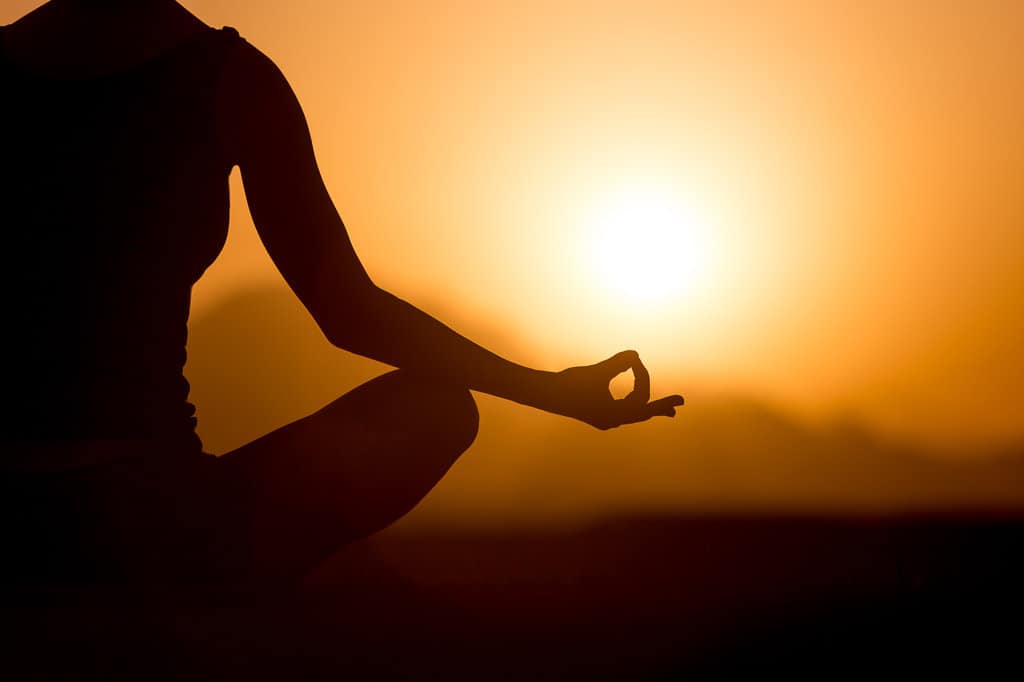 If you are looking to meditate or practice Yoga then Pokhara is an ideal location to do these activities, especially near the lake. There are various centres offering both Yoga and Meditation. Here are a few:
Himalayan Yogini
Ganden Yiga Chopen Meditation Centre
Sadhana Yoga
Hiking In Pokhara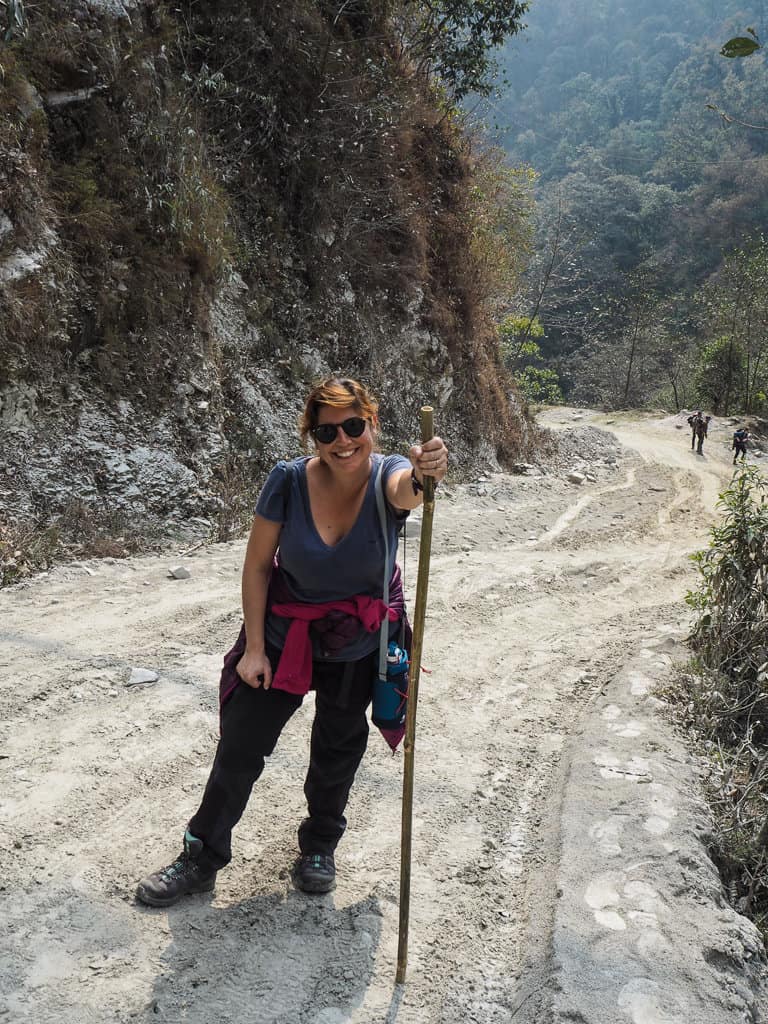 If you are looking for shorter treks around Pokhara instead of the longer ones in the mountains there are plenty of options for you to choose. You can walk along the north shore of Phewa Tal on a paved walkway than goes to the village of Pame Bazaar. From the village, you can get a bus back to Pokhara or carry on around the lake. Another hike is the trek to the viewpoint at Kahun Danda on the east side of the Seti River. This takes around 3 hours.
Hotels In Pokhara
Most travellers stay in Lakeside and that is what we did and recommend you do. There is accommodation in Pokhara that suits all budgets. We will write a post on the top places to stay in the near future but in the meantime here are 3 highly recommended places to stay in Pokhara:
Hotel Middle Path & Spa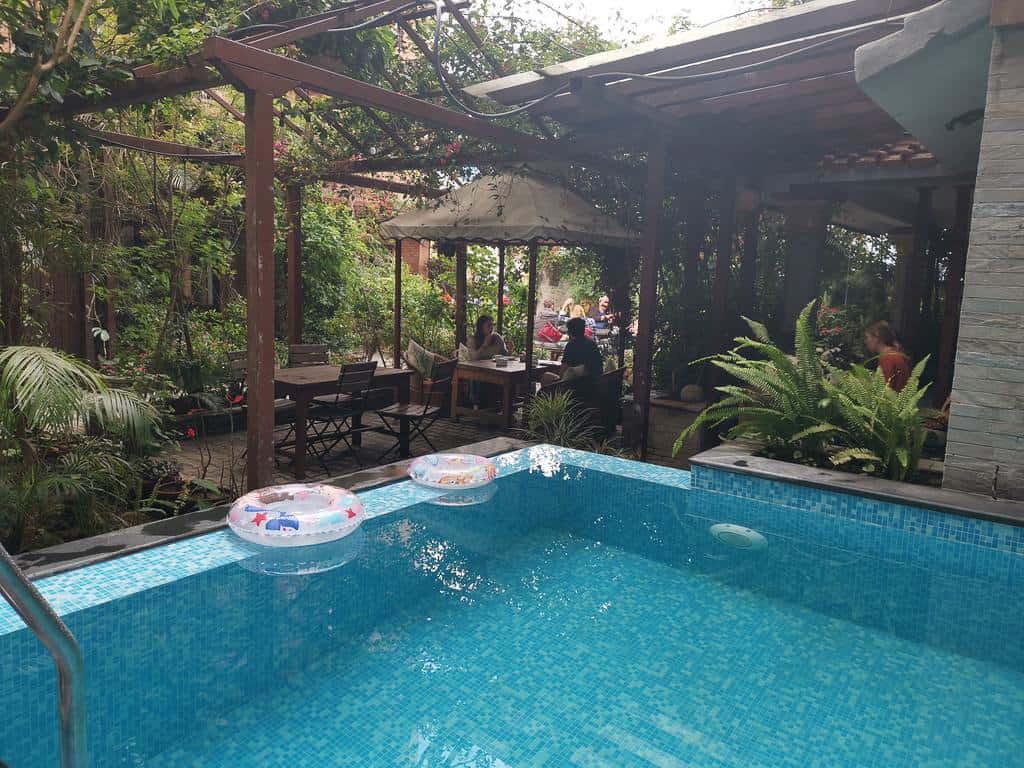 Hotel Middle Path & Spa is a budget hotel that has an excellent reputation. Previous guests love the breakfasts, clean rooms and comfy beds. The owners and staff are super friendly and are always on hand to help with your enquiries. Check here for the latest prices.
Hotel Iceland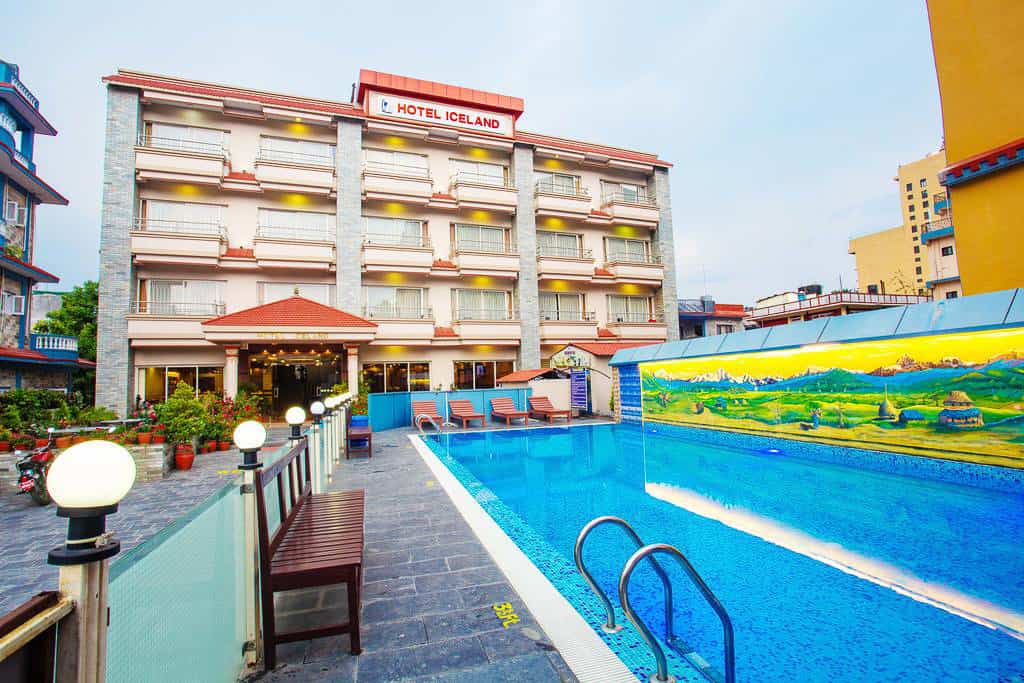 Hotel Iceland is a mid-range hotel boasting a spa and massage facilities. The hotel is 650 yards from Fewa Lake. This 4-star hotel features free WiFi and an outdoor swimming pool. Nepalese cuisine is served at the restaurant. Complimentary one-way airport pick-up is also provided. Check here for the latest prices.
Temple Tree Resort & Spa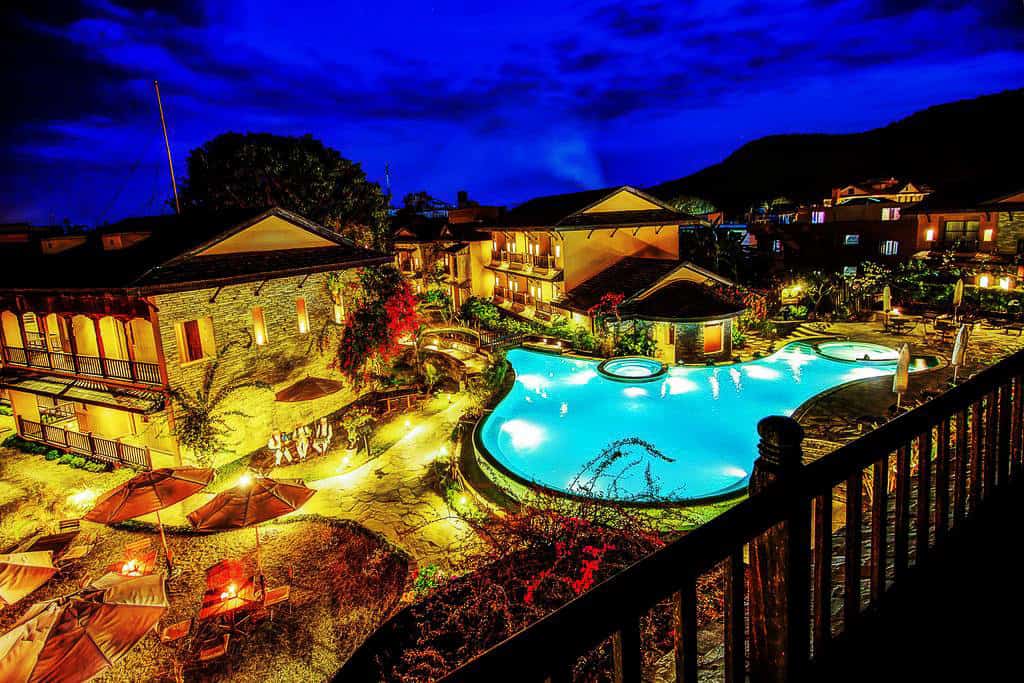 Temple Tree Resort & Spa is a high-end hotel with beautiful views of the Annapurna Mountain Range. Housed in double-storey cottages with wooden pillars and hand-cut stone walls, rooms feature a private balcony with garden views. A flat-screen TV, tea/coffee making facilities and an attached bathroom with hot-water showers are included. Check here for the latest prices.
Eating In Pokhara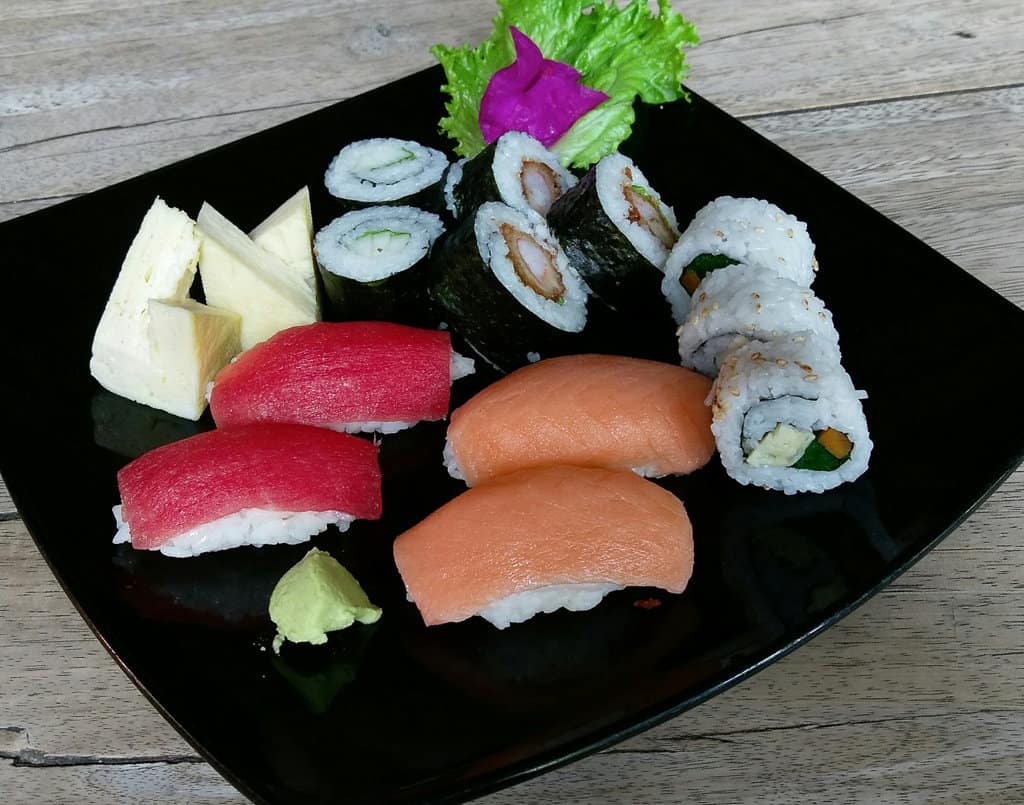 Our favourite restaurant by far was AoZoRa, a Japanese restaurant that sent us right back to the streets of Kyoto. Karen loved it so much she wanted to go every day and we almost did! Moondance was another favourite with great Indian and Thai curries. We also loved the pizzas at the Movie Garden and Godfathers.
Shopping In Pokhara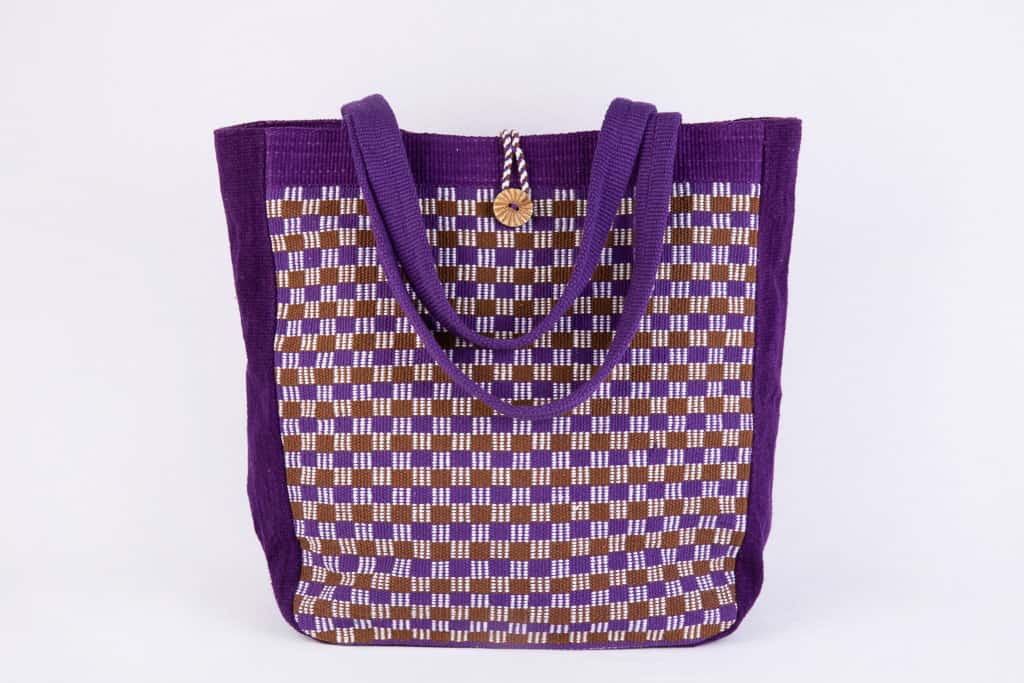 We are not much for shopping but in Pokhara, we shopped more than we normally do. We mostly brought stuff from Tibetan refugees but we also shopped at these places:
Nepal Mandala Bookshop: Great for books on Nepal and Tibet
Women's Skills Development Organisation: Great for bags, belts and toys. Money helps disadvantaged rural women across Nepal.
Helping Hands: Most of the woven products here are made locally by deaf and blind men and women. The income helps empower local people with disabilities.
Are you heading to Nepal? Check out our other content on Nepal before you go: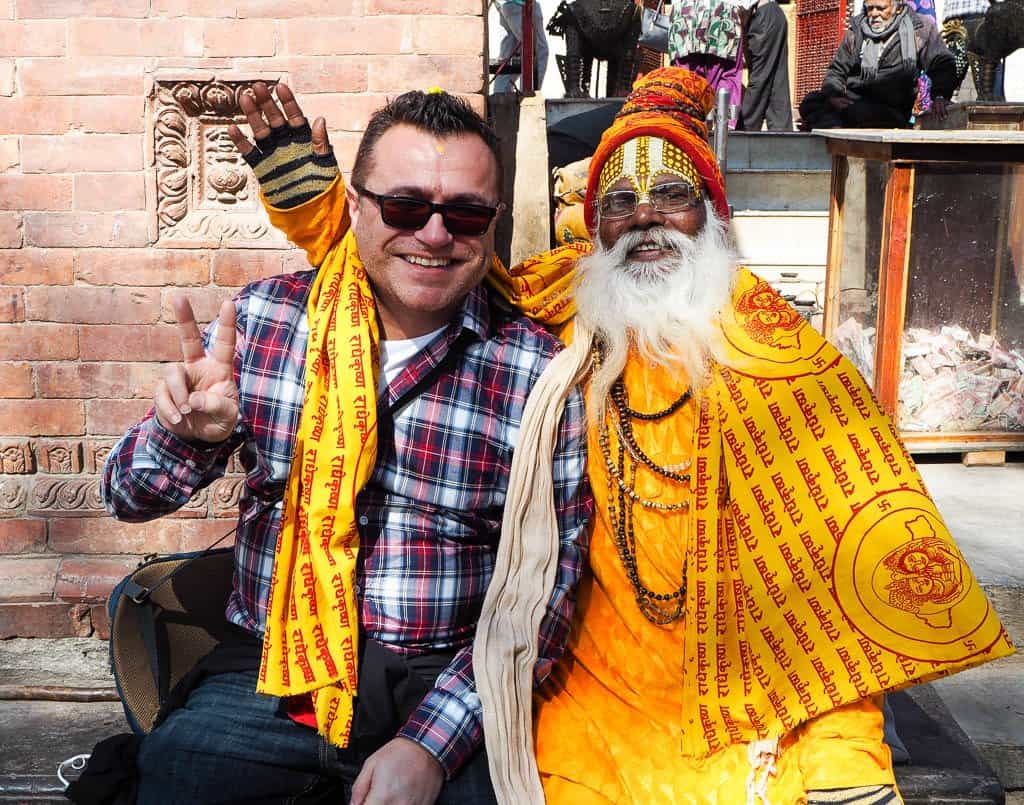 A Love Letter to Nepal – Beautiful Nepal I Love You (A Love Letter To Nepal). Read why we have fallen in love with Nepal. From the mighty Himalaya to its wildlife, Nepal had us smitten from the moment we landed. Add in Pokhara and the Nepali people and you have the makings to a perfect holiday.
Places To Visit in Bhaktapur – If you are visiting Nepal, check out our favourite places to visit in Bhaktapur Nepal before visiting this historic city. We list hotels, temples and more!
Things to do in Bandipur – Top things to do in Bandipur, Nepal. Things to see and do in one of Nepal's most beautiful towns. From temples to caves we cover them all.
Why we are travelling to Nepal –  Nepal has been on our radar for quite a while. Read why we chose to visit Nepal this year & why you should too.
Gorkana Forest Resort Kathmandu (An Oasis in the chaos) – If you are heading to Kathmandu & are looking for a hotel then check out the Gokarna Forest Resort, Kathmandu (An Oasis In The Chaos).
Boudha Stupa an unmissable experience near Kathmandu – If you are travelling to Nepal then you must visit Boudha Stupa (An Unmissable Experience Near Kathmandu). It was one of our highlights in Nepal.
Things to do in Nagarkot, Nepal – If you are visiting Nagarkot in Nepal read our post on the Best Things To Do In Nagarkot before you go. Get ready to see amazing views of the Eastern Himalayan Mountains including the mighty Everest.
The Old Inn Bandipur. Our stay in an ancient heritage hotel – If you travelling between Kathmandu & Pokhara then we highly you recommend you stop off in Bandipur & stay at The Old Inn. It is a heritage hotel with loads of character, delicious food & fantastic staff.
The Pavillions Himalayas, the place to recover after trekking in Nepal – If you have just trekked the Annurphuna Circuit or are in Pokhara we highly recommend a stay at The Pavilions Himalayas. Not only is it a beautiful hotel with amazing staff it is also doing things the right way in terms of the environment and the local population. It's Sustainable Luxury at its best.
#LoveYourTravels