The Best Parks in East London. I have lived in London for almost 20 years and the city never ceases to amaze me.
Did you know that 47% of London is green space? Neither did I. Or that there are 8 million trees in the city?
That's one for every person who lives here. Eco watch rated London as the 5th greenest city in the world which is pretty amazing considering the size of the place.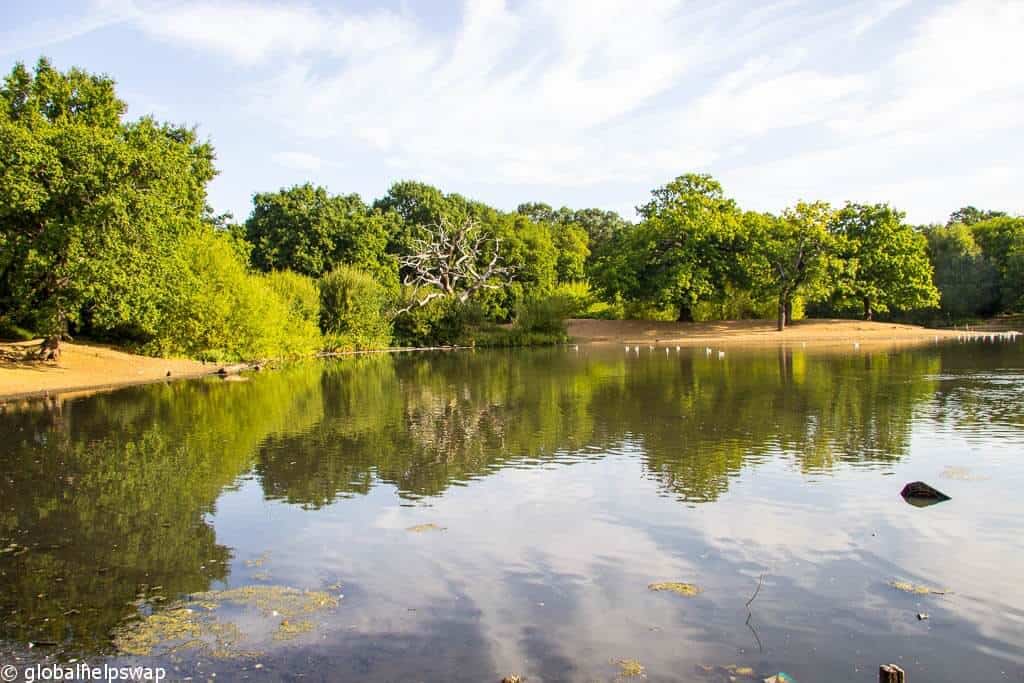 It's easy to miss all that greenery when you have got your head down walking to and fro from work or when you are travelling deep down on the underground.
Nevertheless, that green space is there for you and it's amazing what benefits it can bring even if you spend just a little time in it.
We all know the famous London Parks like Hyde Park, Regents Park and Hampstead Heath but did you know about the farm right next to Canary Wharf or the forest right on the edge of London?
I recently spent a day wandering around discovering the gardens and parks in East London. It was a great day for the mind and body, according to my Fitbit I walked 30,000 steps!
Check out our other guides on London Parks:
The Best Parks in North London
The Best Parks in South London
The Best Parks in Central London
Here are my favourite East London Parks:
Fairlop Waters Country Park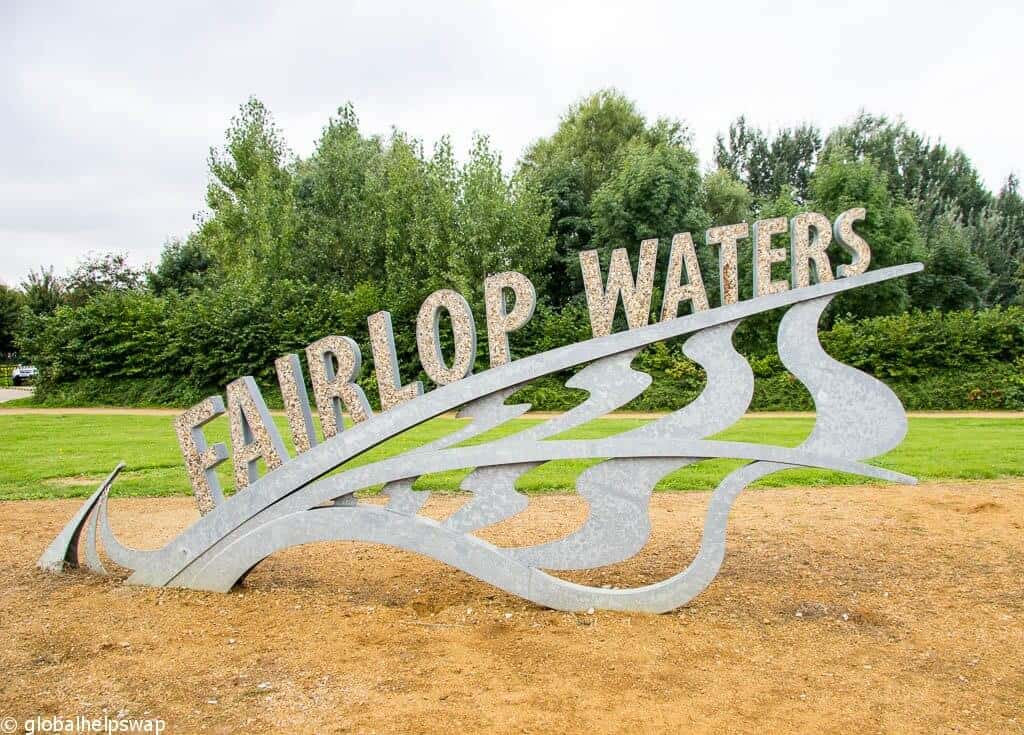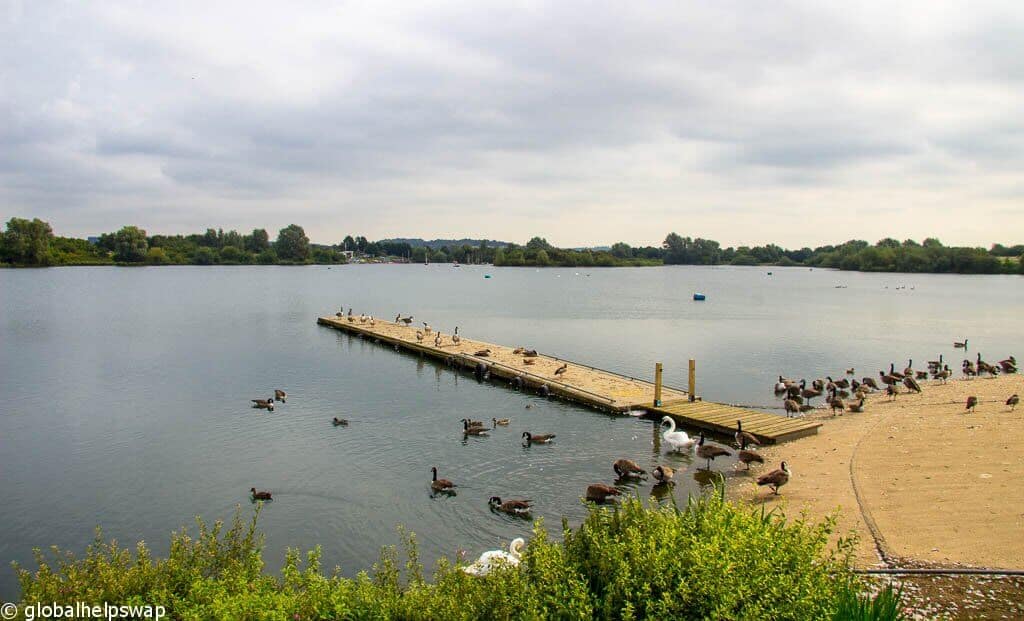 Fairlop Waters is just a few stops away from me on the tube and yet I had no idea it existed. With lovely walks all year round and nature trails for animal lovers this is a park I know we will be returning to again and again.
It is a beautiful green space. There is a windsurfing and sailing lake right in the middle of the park and two golf courses on the edge. Plus there are climbing ropes, play areas and a cafe.
Nearest Tube Station: Fairlop 
Valentines Park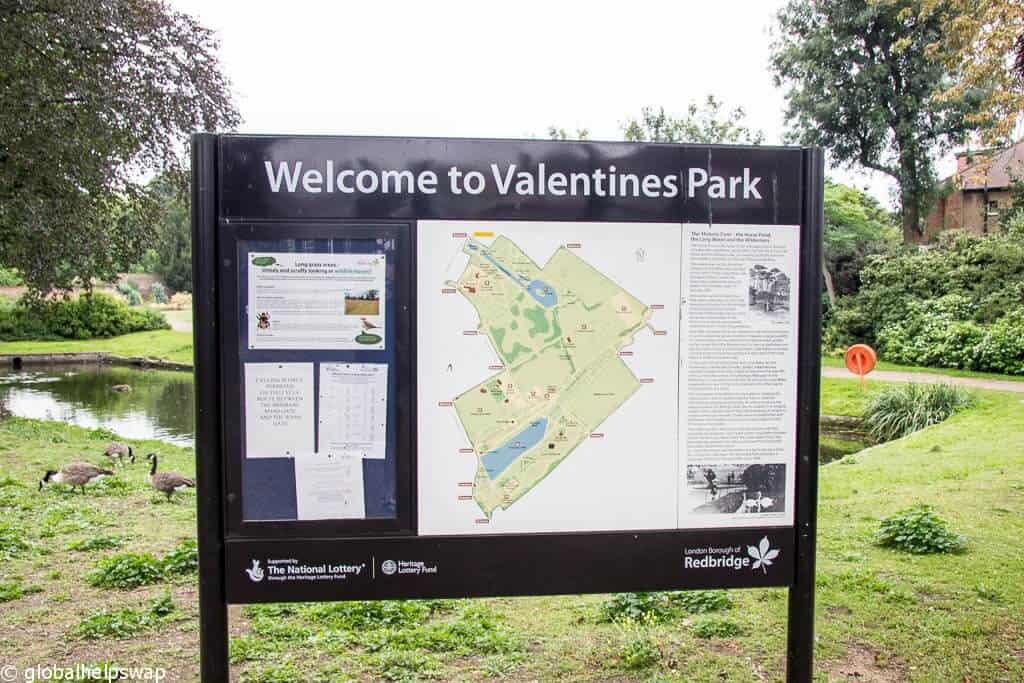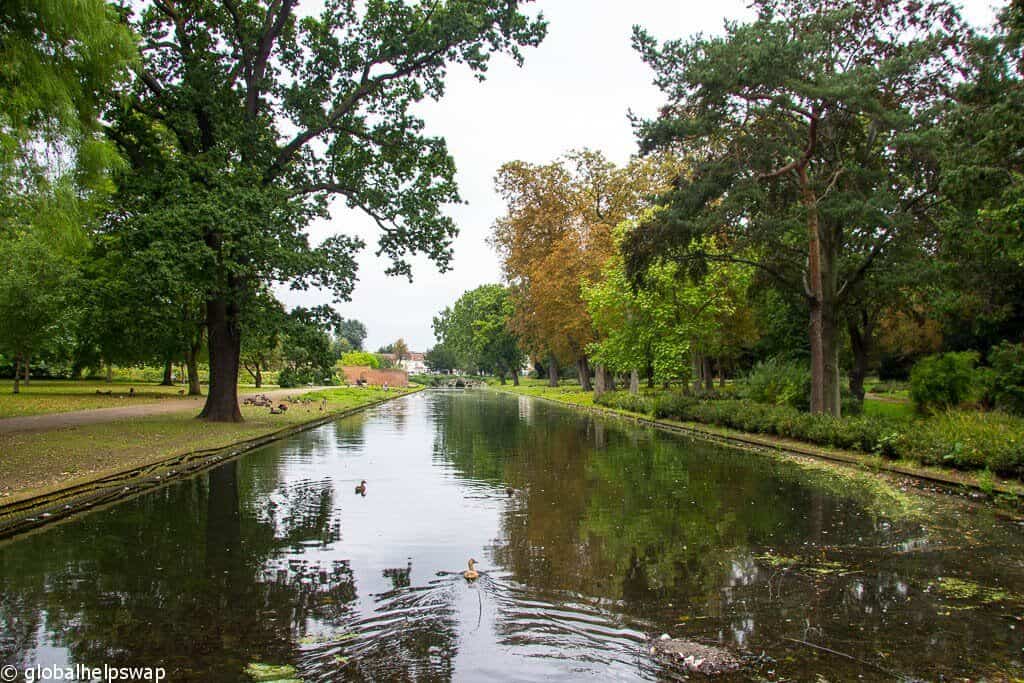 Another park that is really close to me is Valentines Park. This 52-hectare (130 acres) is the largest green space in the London borough of Redbridge.
The park started with a small gift of land in 1898, over the years the park has grown with more land given or purchased. It's a really beautiful park with water canals, kitchen gardens, a Victorian Rose garden and an English walled garden.
They host art exhibitions here too so you can get your culture fix with your nature fix all in the same place.
Nearest Tube Station: Gants Hill
Bethnal Green Gardens

This is another garden I have walked past a hundred times without realising it was there. Bethnal Green Gardens is located right next to Bethnal Green Tube station and is popular with families.
There are play areas for the little ones and courts and pitches for Basketball, Netball, Football and Tennis (booking required).
There is also a War Memorial called Stairway To Heaven.
Nearest Tube Station: Bethnal Green
Tower Hamlets Cemetery Park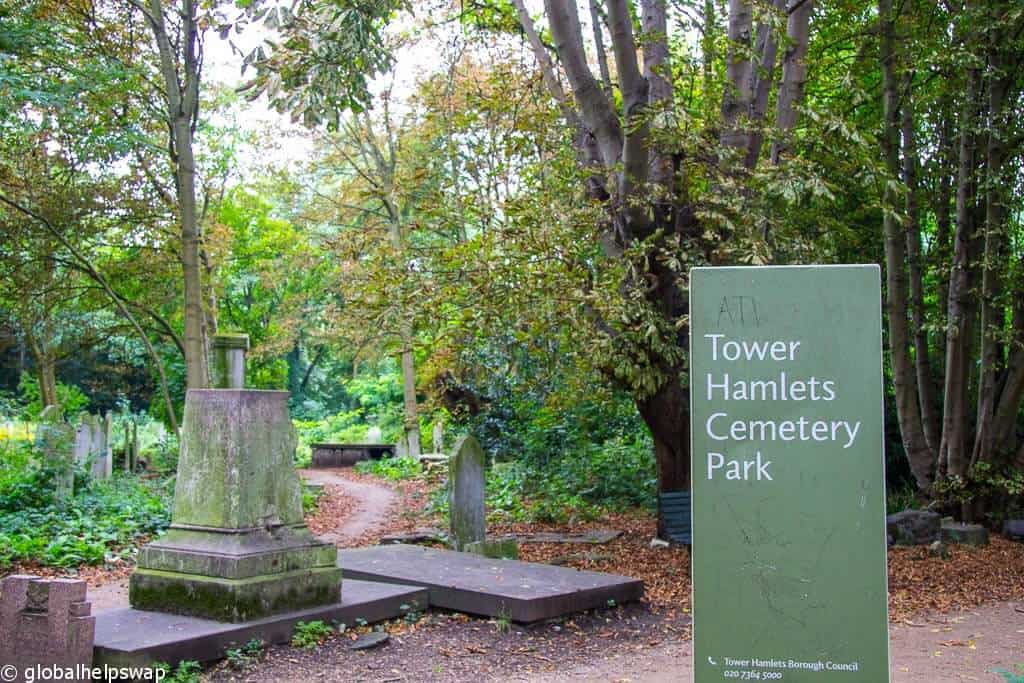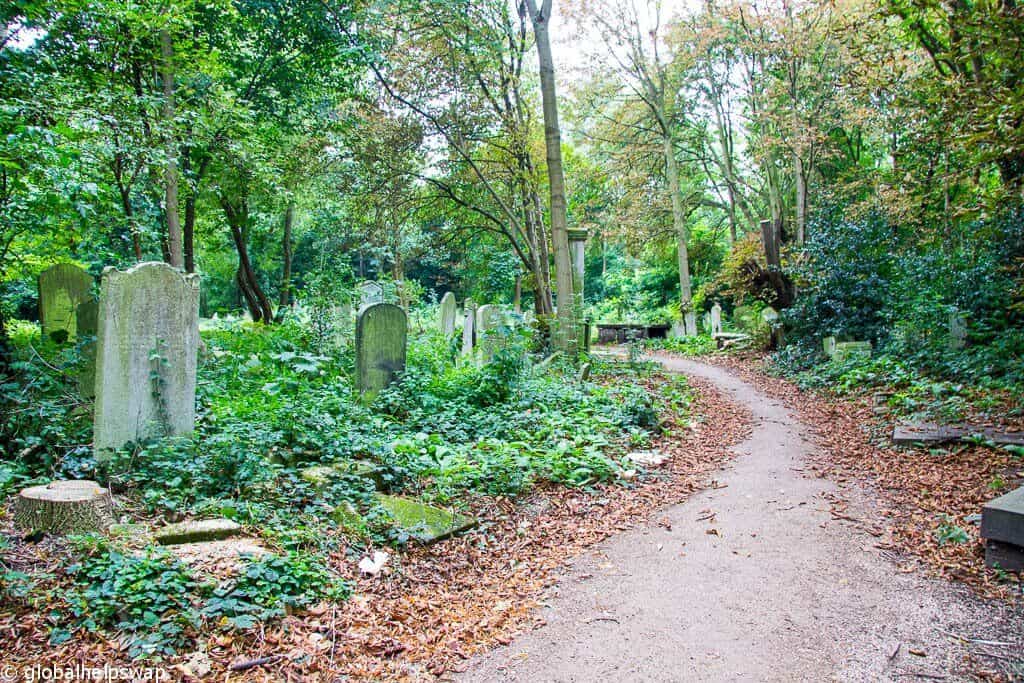 This is where I stopped for lunch and what a lovely setting to have it. Tower Hamlets Cemetery first opened in 1841 and closed for burials in 1966. It is part of the Magnificent Seven cemeteries which also include Kensal Green, Highgate, West Norwood, Abney Park, Nunhead and Brompton cemeteries.
These cemeteries were built in Victorian times to help bury London's dead as the smaller church sites were full.
Tower Hamlets Cemetery Park is now a nature reserve situated right between Bow and Mile End and is London's most urban woodland.
There is so much to do here from wildlife spotting to volunteering to educational events.
Nearest Tube Station: Mile End
Walthamstow Wetlands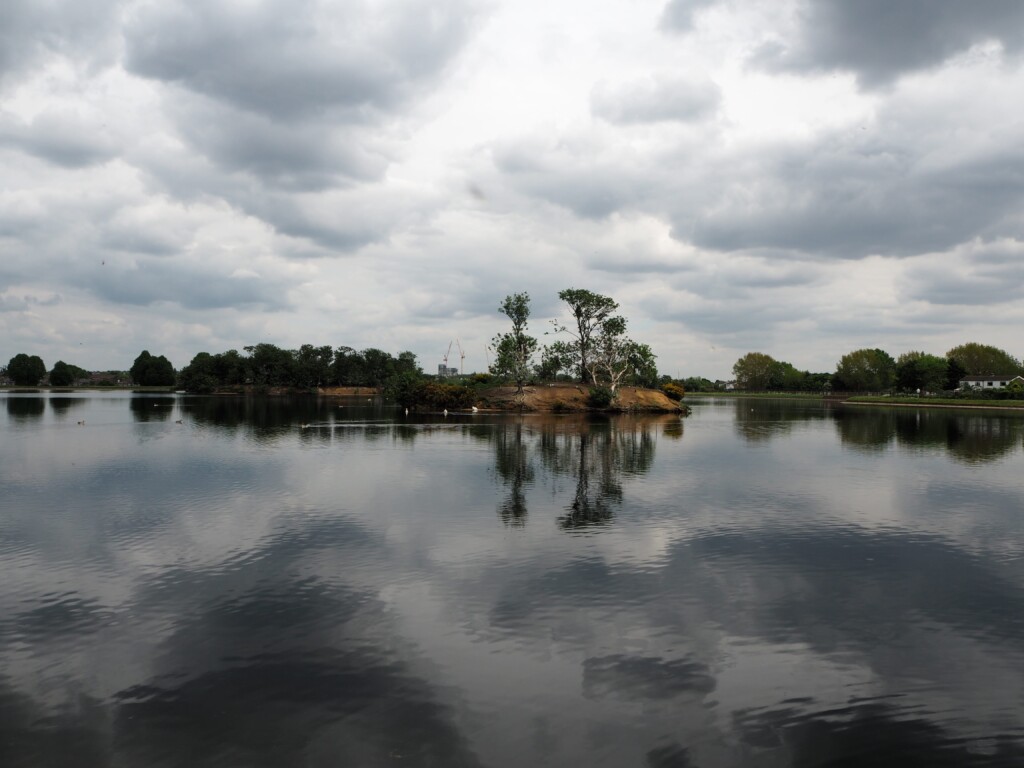 I was so happy when the Walthamstow Wetlands opened to the public in 2017. This 520-acre nature reserve is the perfect place to reconnect to nature in East London.
It is one of the largest urban wetland nature reserves in Europe. It serves as a byway for migrating, wintering and breeding birds.
There are two sides to it so make sure you walk around both. We are there a lot because it is only 10 minutes drive from ours. Say hello if you spot us!
Nearest Tube Stations: Blackhorse Road and Tottenham Hale
Mudchute Farm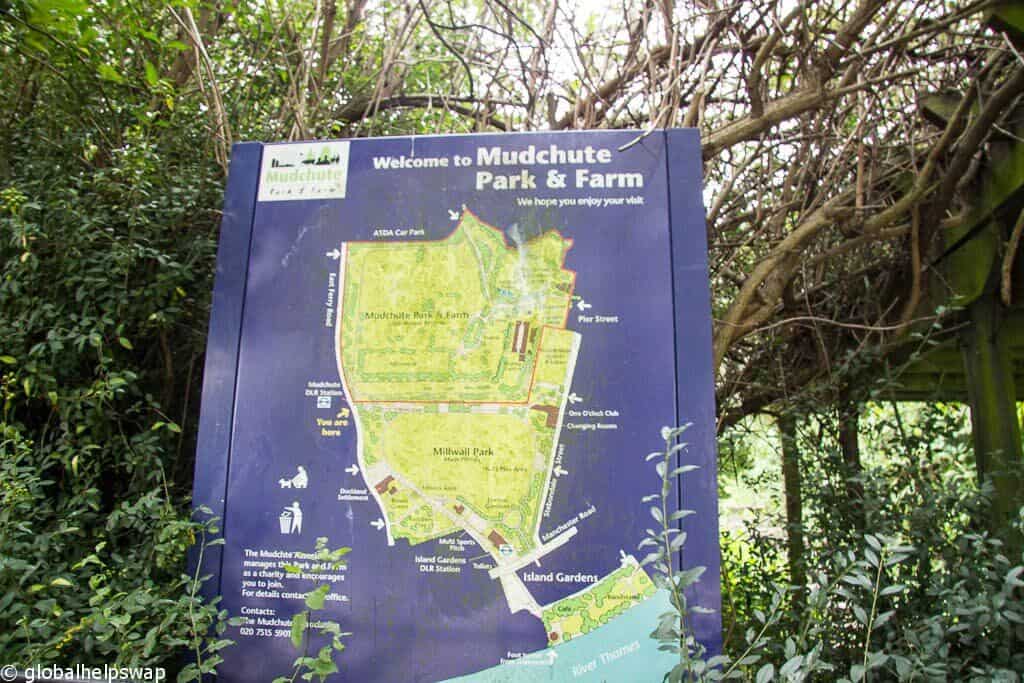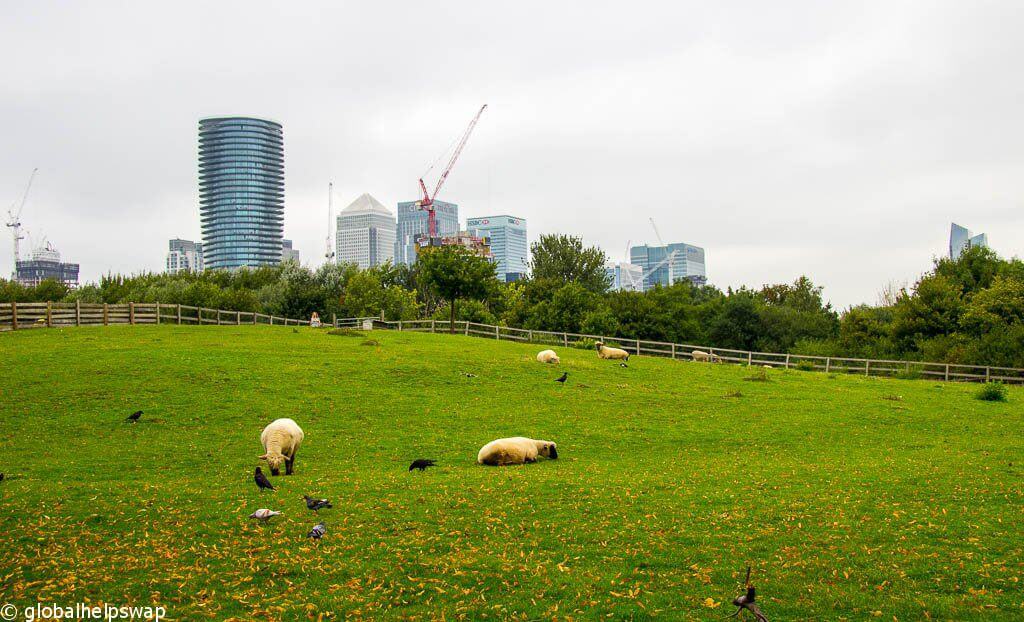 When somebody told me that there was a farm right next to the gleaming towers of Canary Wharf I thought they were leading me around the garden path (pun intended).
However, Mudchute Farm and Park do truly exist and it's a must-visit. Set on 32 acres of land Mudchute Farm is a community charity with stables, a children's nursery, and a wide range of educational activities.
Looking at sheep with Canary Wharf as a backdrop was pretty surreal. I wonder how many of the workers realize that there is a farm right next to them?
Nearest Tube Station: Mudchute DLR
Mile End Park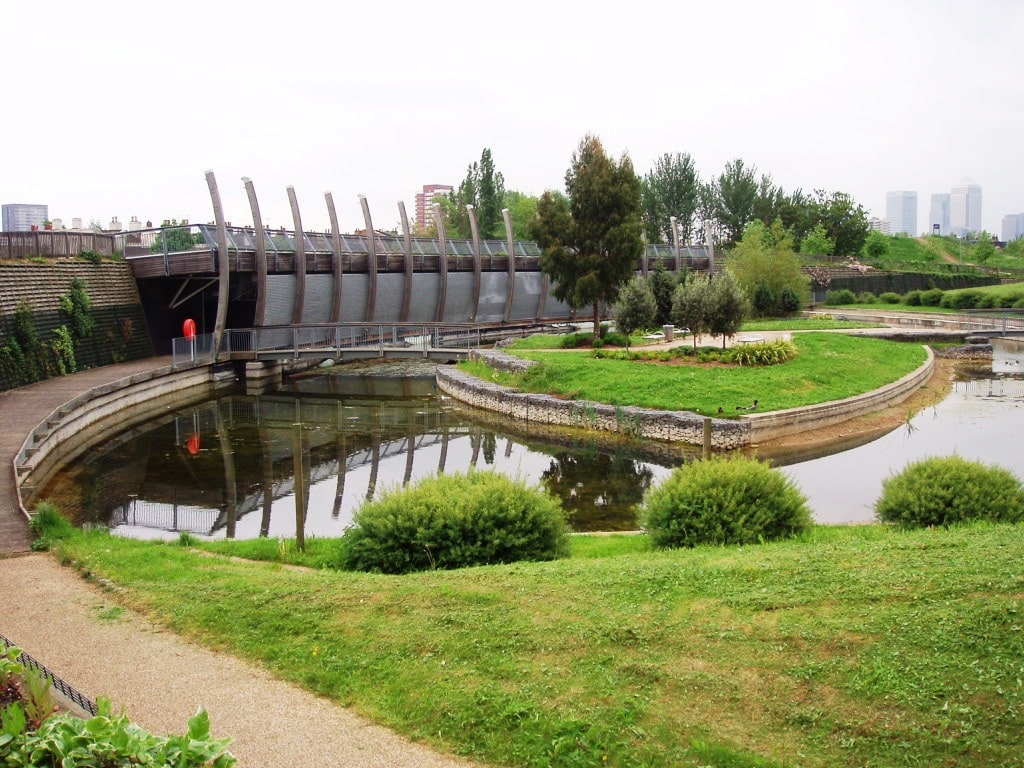 Mile End Park was created on industrial land devastated by World War 2 bombing. The park starts near The Regents Canal by Victoria Park and all the way up to the Limehouse Basin. Roads, rail and waterways separate it.
There is a children's playground, art park and an outdoor gym. The park is also significant for wildlife. The meadows and woodland support a large range of insects, bees, butterflies and birds.
Nearest Tube Station: Mile End
Walthamstow Marshes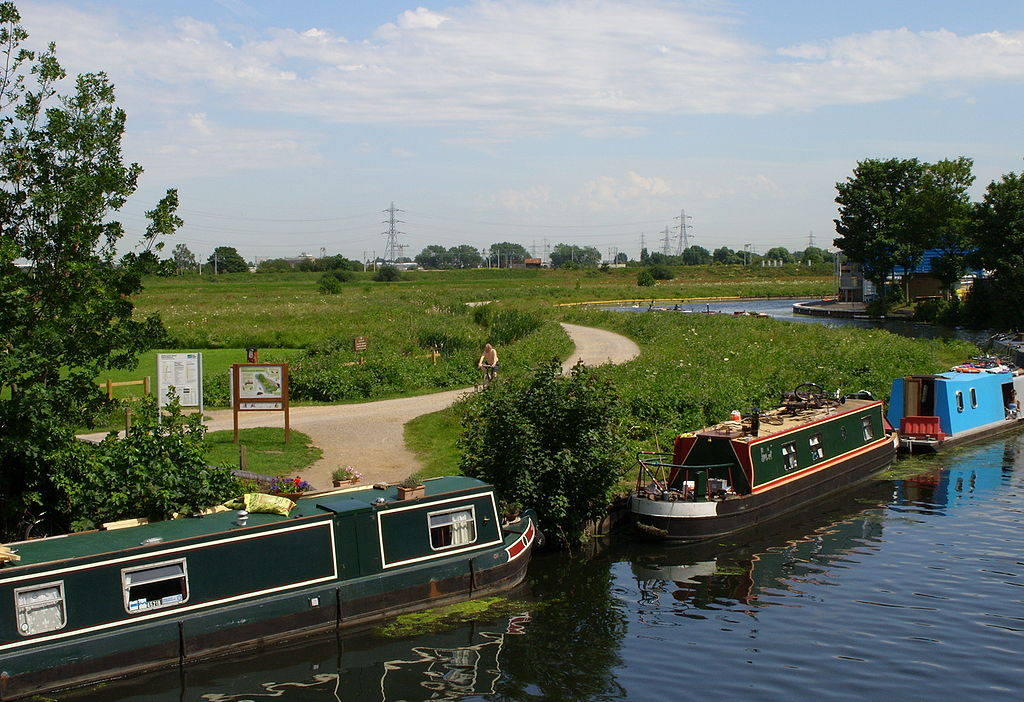 Walthamstow Marsh Nature Reserve is part of an area that is Green Flag Award-Winning. It is one of the last areas of London where you can see London's floodplain grasslands.
It is a great place to take a walk or cycle on many paths. There are over 400 plant species here, most of them from the seeds in the soil. Cattle were re-introduced to the site in 2003 after a gap of 69 years and they help manage the marsh's diversity of plants and animals.
One of Britain's rarest mammals also lives here. The Water Vole lives and breeds in the ponds and ditches. So keep an eye out when you visit. If you don't spot the Water Vole, look out for grass snakes, butterflies, kestrels or peregrine falcons.
Nearest Tube Station: Clapton
Stepney Green Gardens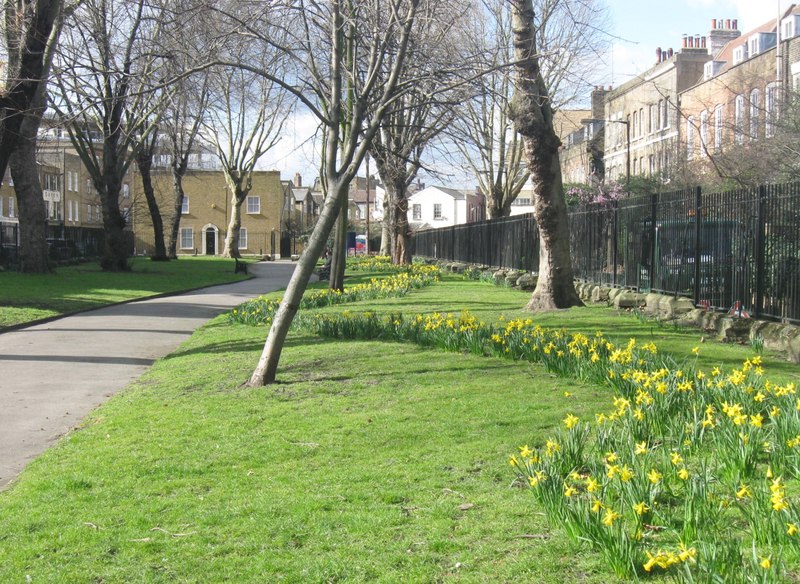 We don't always need a huge park to satisfy our green fix. Stepney Green Gardens is located east of Mile End Park. The Gardens are remnants of Mile End Green, which was the largest of several commons in the Manor of Stepney.
It is these little green patches that help make London such a green city. If you add them all up they amount to an impressive size. They are also vitally important for wildlife.
Nearest Station: Stepney Green
St Dunstans-in-the-East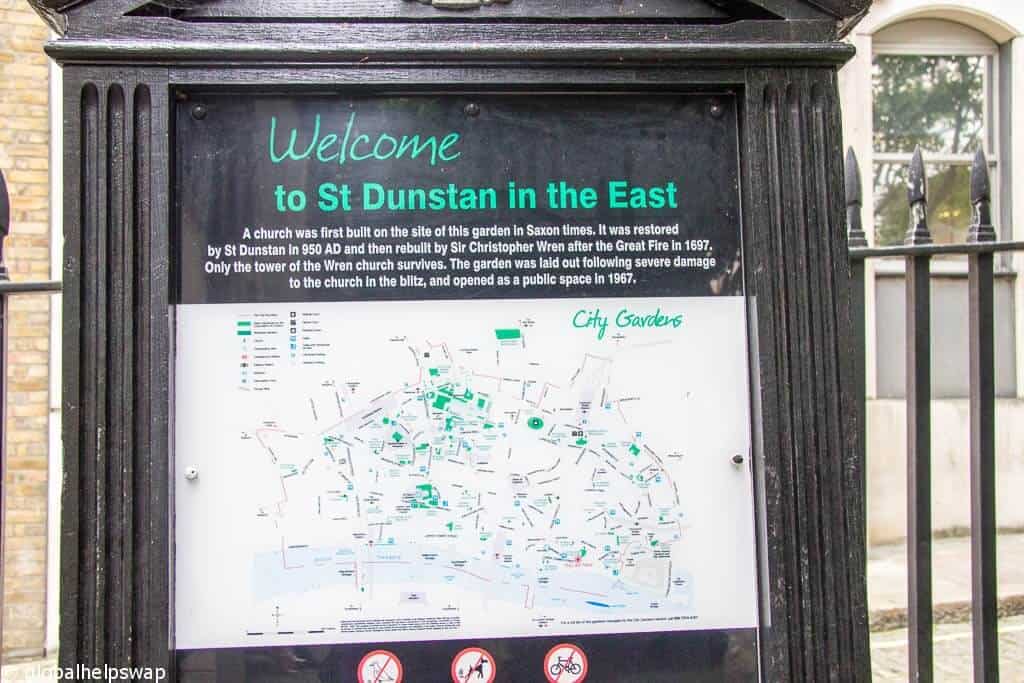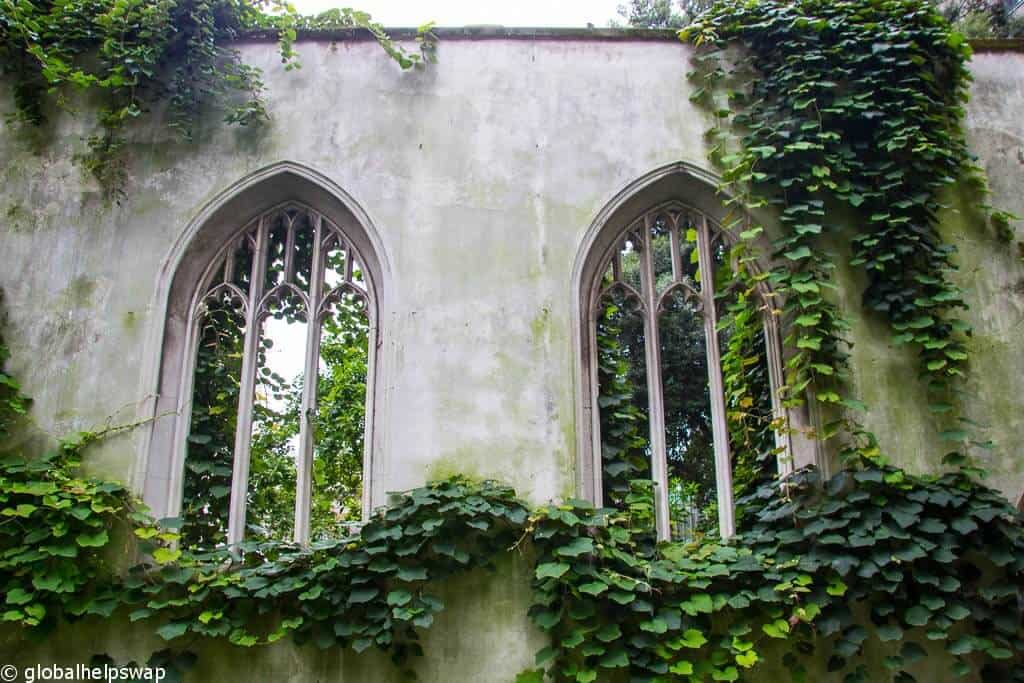 St Dunstans-in-the-East was a church in the City of London between the Tower of London and London Bridge. The church was mostly destroyed in the 2nd World War and is now a public garden.
The original church was built in 1100 but most of it was destroyed in the Great Fire of London. As the gardens are situated right in the heart of the City of London they can get busy with people on their lunch breaks.
I would recommend visiting at weekends when it will be very quiet or in the early morning in the working week when people are at their desks.
Nearest Tube Station: Monument
London Fields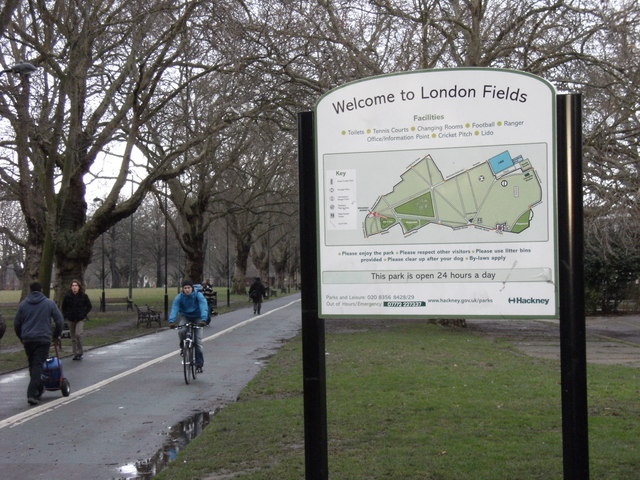 London Fields is famous for its Lido. In summer people flock here to cool off. (For more information on London's Lidos click here: The Best Lidos in London). The park is also super popular.
It is actually classified as common land due to its history as a site for grazing animals and moving them to market at Smithfield. The Park holds a Green Flag award making it one of the best green spaces in the country.
There are cricket pitches, play areas, an outdoor gym, table tennis tables and 2 tennis courts. There is also a wildflower meadow and the lido of course.
Nearest Tube Station: Bethnal Green
New Beckton Park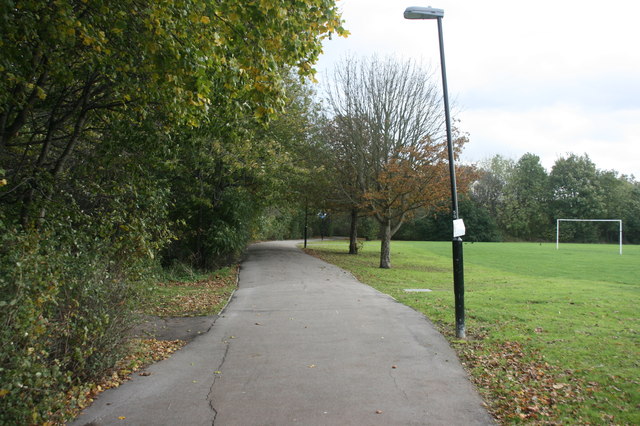 New Beckton Park is one for sports lovers. With football pitches, tennis courts, cricket pitches, basketball and bowls there is no excuse not to get moving here.
This park is a hidden gem really, local people love visiting here and try to keep quiet about it. Sorry! Apparently, the sunsets are meant to be great here so next time I visit it will be at dusk.
Nearest Tube Station: Beckton
Allens Gardens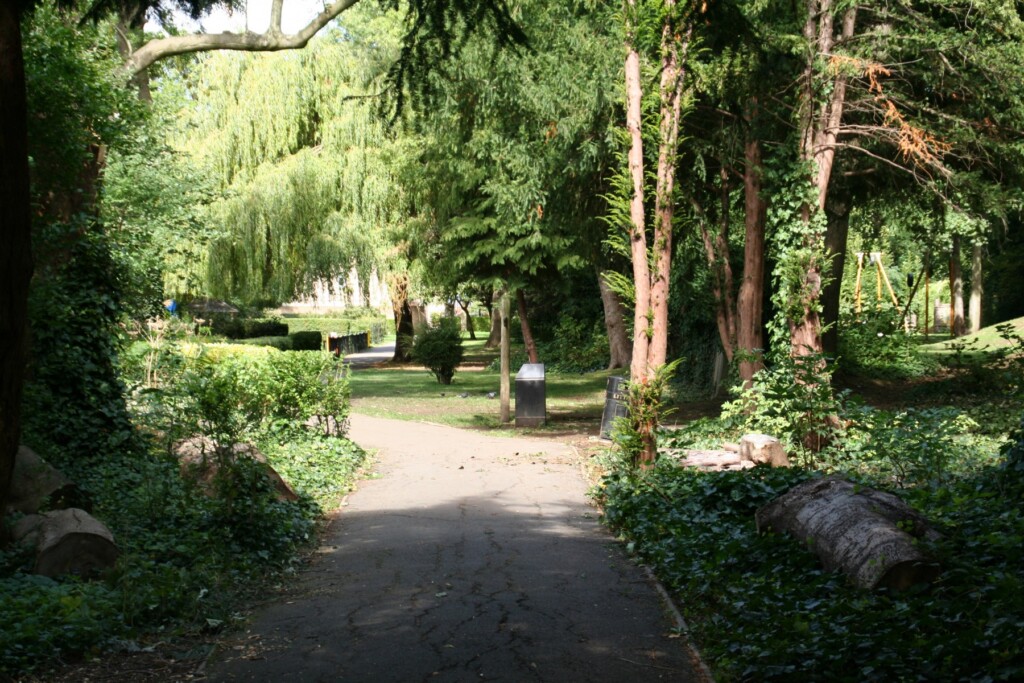 Located in one of London's hippest areas, Allens Gardens is a green space that has a bit of everything.
The gardens have a natural character, with mature yew trees and areas of woodland edge interspersed with grass and play features. You will also find the food-growing social enterprise Growing Communities here.
There is a sip-line and play area to keep the kids happy.
Nearest Tube Station: Stamford Hill Overground
St Mary's Secret Garden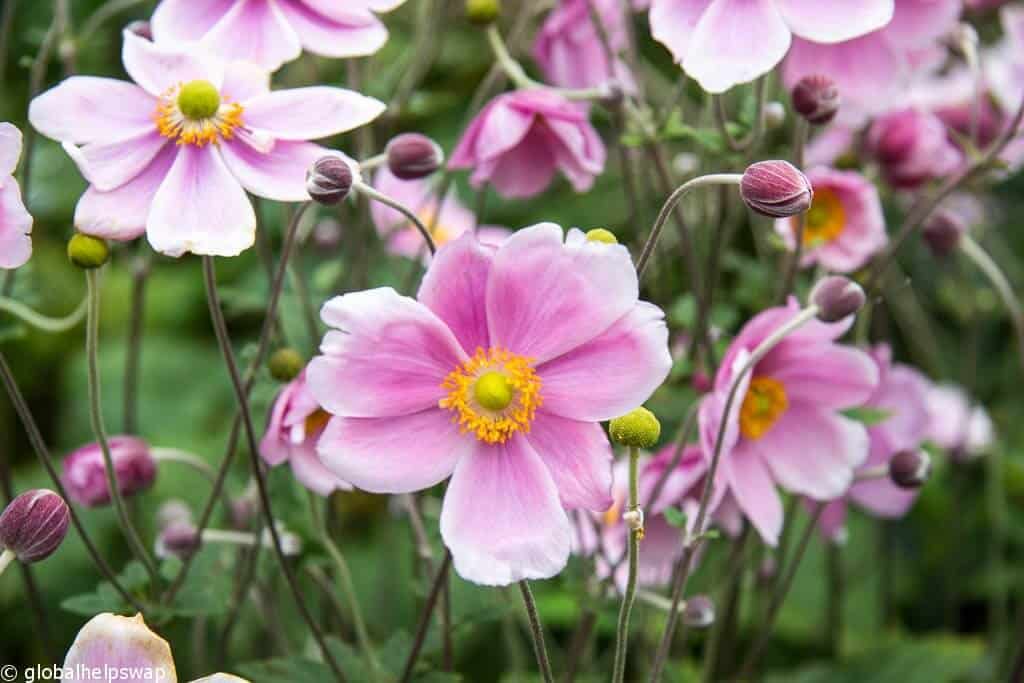 St. Mary's Secret Garden is a beautiful and accessible community garden with a difference in Hackney, London. For over 25 years the garden has offered a safe space where people with support needs and the local community can get hands-on experience of gardening, gain a sense of inclusion and receive the benefits of horticulture and other ecotherapy activities.
In this small but beautiful place you will find a woodland with working beehives, a small pond, a herb and sensory area, herbaceous borders, a wildflower meadow and their beautiful 'Wish You Well Garden' with a raised staging area for community events. We are big believers in the healing power of nature and this garden is a perfect example of it.
Nearest Tube Station: Hoxton Overground 
Bow Creek Ecology Park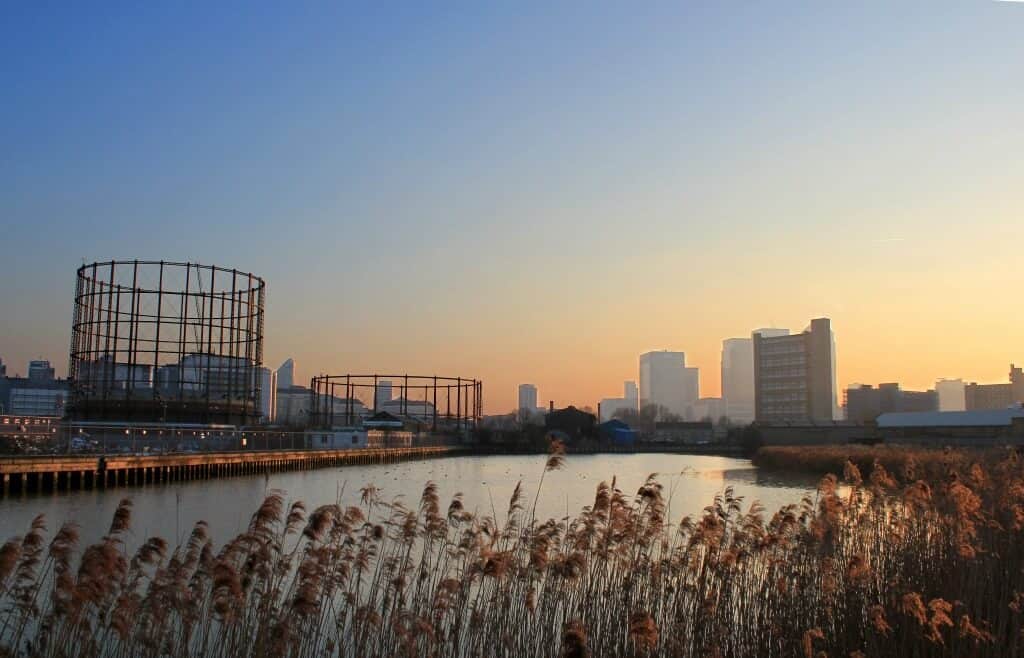 Bow Creek Ecology Park is a small park running alongside and underneath the Docklands Light Railway near Canning Town Station.
It was created in 1994 when a survey identified rare and unusual plant species in the area. They think some of these exotic plants came from the ships that used to come up the River Thames.
The Park has won the prestigious Green Flag Park Awards 4 years in a row.
Nearest Tube Station: Canning Town
Queen Elizabeth Olympic Park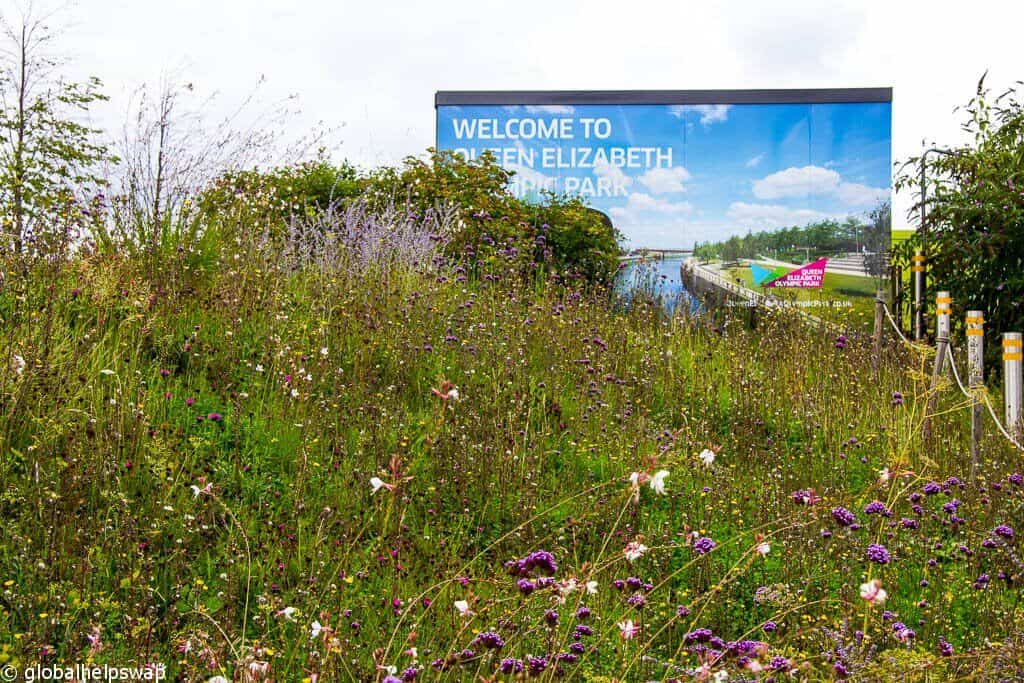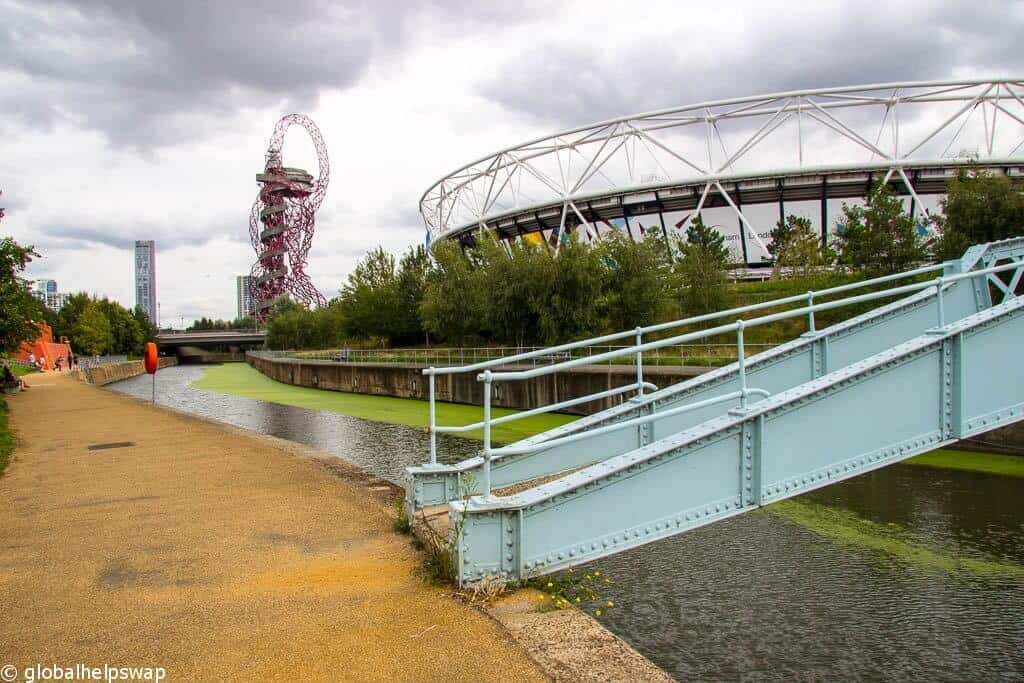 Home of the Olympics and my closest park, Queen Elizabeth Park is East London's newest green space. This huge area has the London Stadium, The London Aquatic Centre, Tennis Centres, Arenas, Parkland, Waterways and much more.
There is so much to do in the 560 acres of the park I could write a post just dedicated to this place. In August for example there is the beach to visit, abseiling, active august, living art trail, the East London waterways festival and aqua splash.
This park has so many different areas to it, I recommend at least half a day to explore.
Nearest Tube Station: Stratford
Victoria Park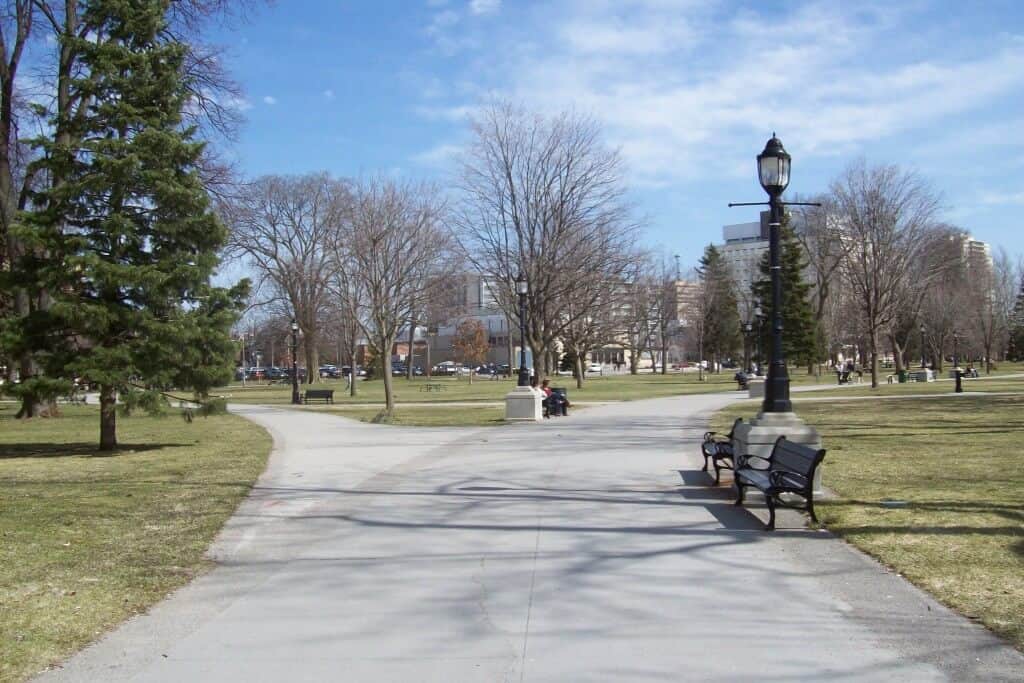 The most famous green space in East London and London's oldest park, Victoria Park has been a recreational area for Londoners for 170 years.
The park is 86 hectares in size and has over 9 million visitors a year! In 2015 Victoria Park was successful in retaining its Green Flag and Green Heritage Awards, for the fifth year. In addition to this, it regained its crown as the nation's favourite park, coming first place in the People's Choice Award.
There are many beautiful walks in Victoria Park so make sure you visit the park's website to see the routes. You can also hire rowing boats and pedalos if you are feeling slightly more energetic. There are also football pitches, cricket greens and tennis courts.
Nearest Tube Station: Mile End
Springfield Park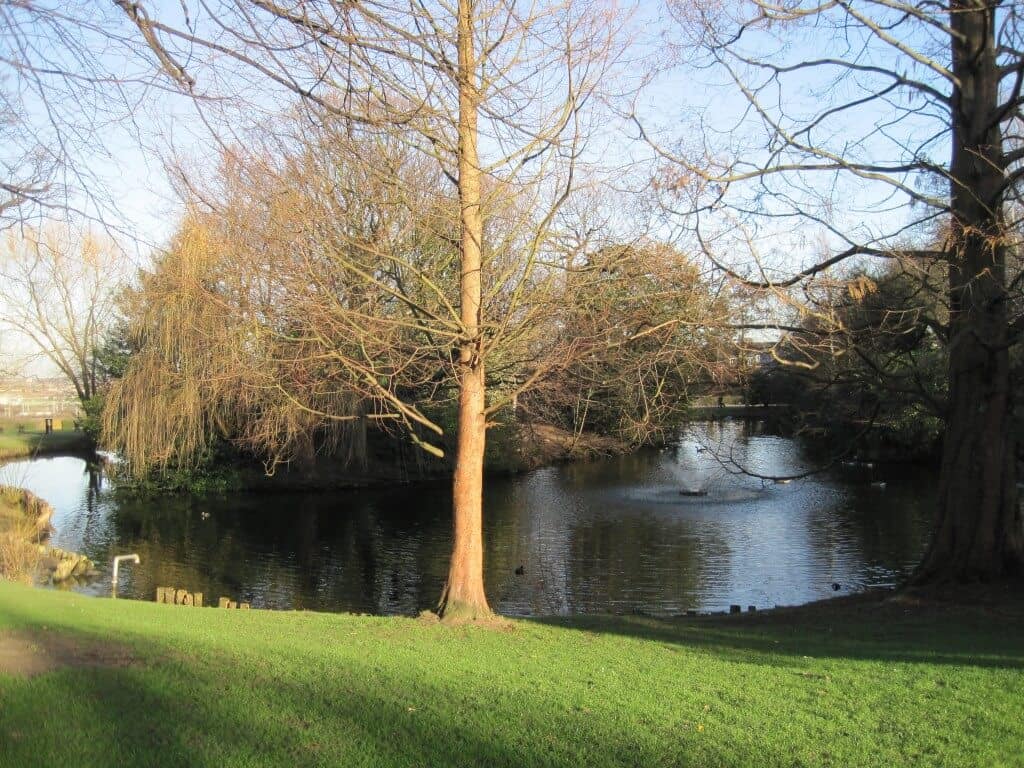 Yet another park I didn't know about even though it opened in 1905! Springfield Park is an award-winning park right next to Walthamstow Marshes.
Like Victoria and Queen Elizabeth Parks, Springfield Park sits right next to the River Lea Navigation route giving you access to the river and its walks. Just like other big parks, it has lots of amenities from tennis courts to outdoor chess boards.
After successfully winning some Heritage Lottery funding, the park is undergoing a massive conservation plan.
Nearest Tube Station: Seven Sisters
East Ham Central Park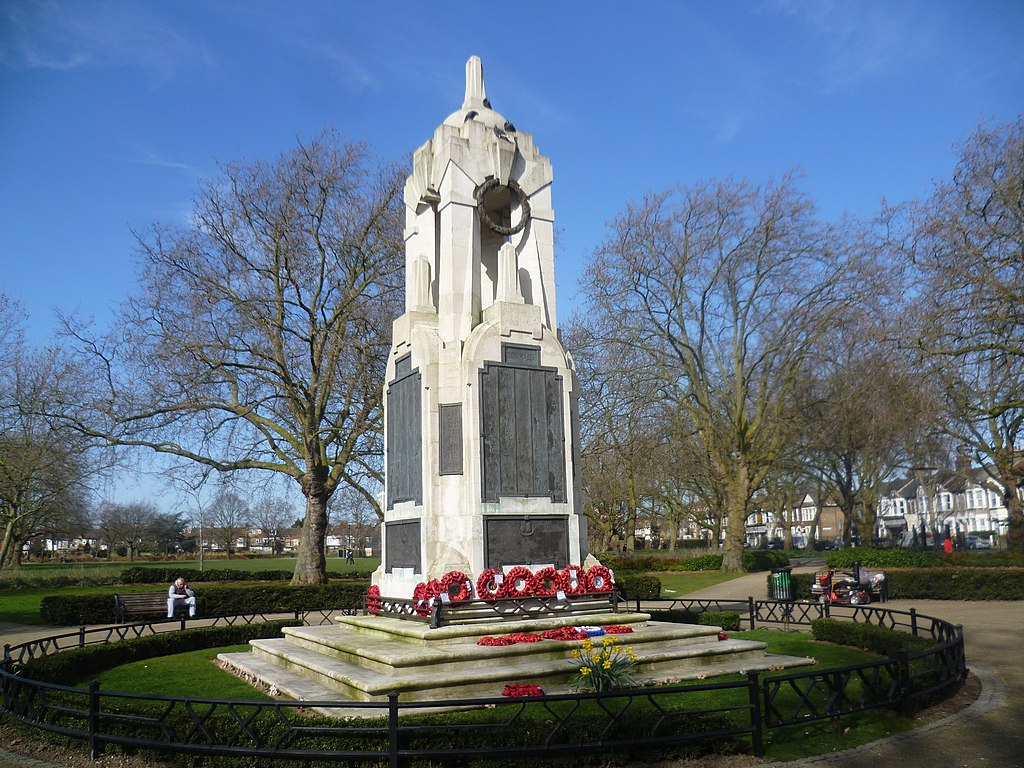 This park was heavily damaged during World War 2 but you wouldn't know it when you visit it. It is popular with local families but it never seems to get too crowded.
There is a popular cafe, a war memorial, and a play area for the kids. There is also tennis courts and a bowling green.
Nearest Tube Station: East Ham
West Ham Park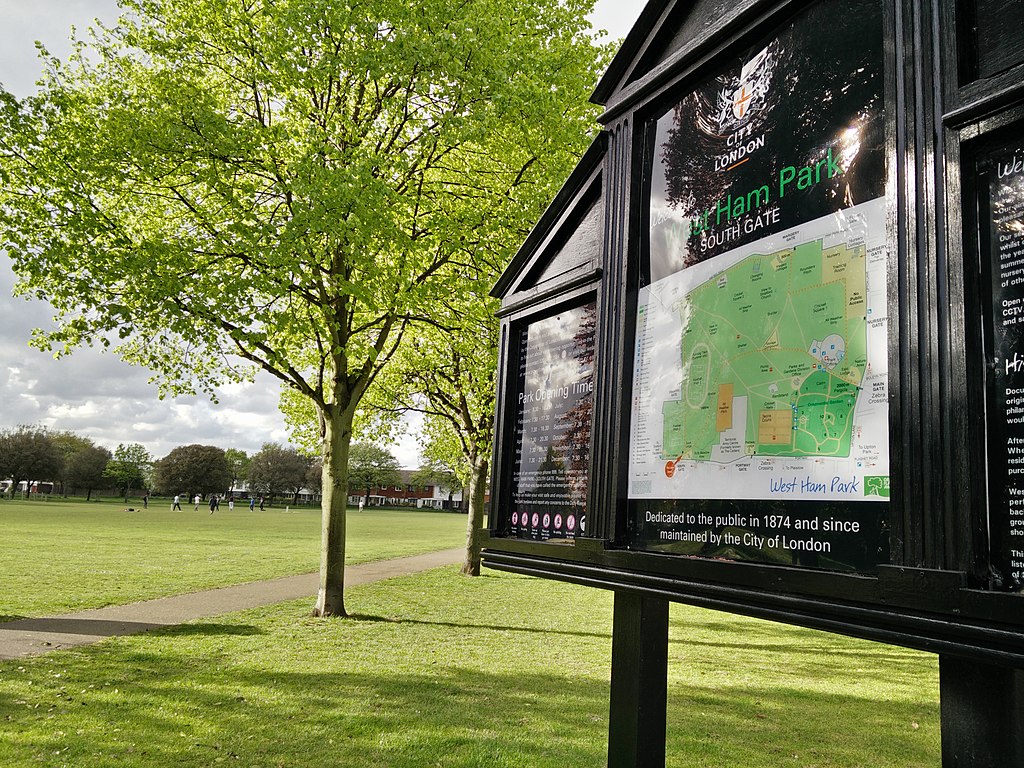 West Ham Park is one of the most popular parks in East London. There is something for everyone here. From the ornamental gardens to the playground with a paddling pool, the park will keep everyone happy.
Spanning 77 acres, it is the largest park in the borough of Newham. The park has been managed by the City of London Corporation since 1874. The park has football and cricket pitches and tennis courts.
Nearest Tube Station: Upton Park, Plaistow and Maryland are all very close to West Ham Park. 
Thames Barrier Park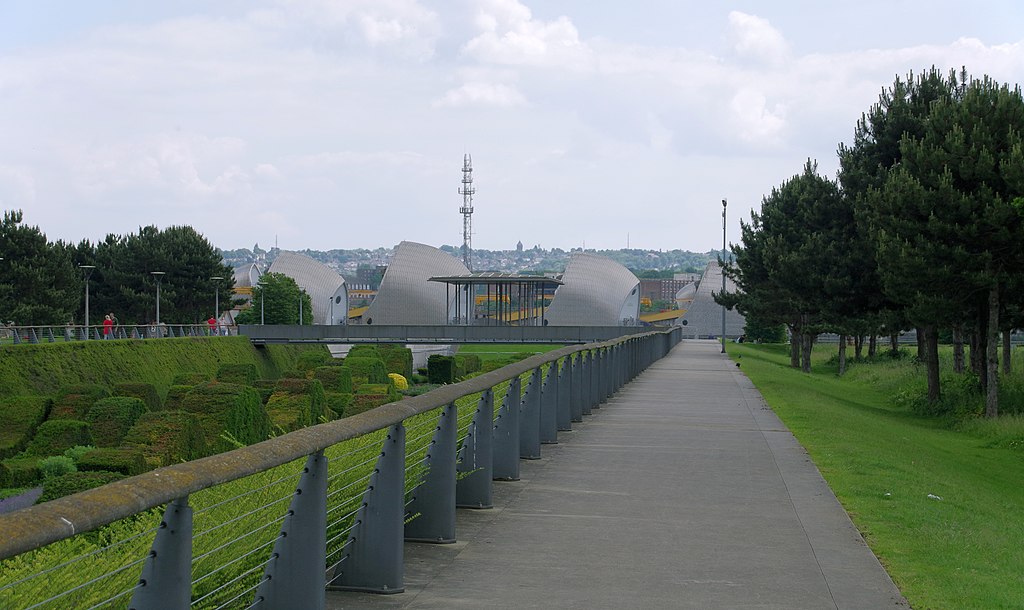 Thames Barrier Park opened in 2000 and was London's largest riverside park in 50 years. I wish we had more green spaces along the river.
The park is designed by landscape artist Alain Provost. Remarkably, the park was created on a site that once housed petrochemical and acid works on the Thames riverbank.
The contaminated soil was covered with a 6-foot layer of crushed concrete to protect the new soil laid on top. Since its opening, the park has won design awards in the UK and USA.
At 7 hectares it is not a huge green space but it is important for wildlife and the local community. There is a children's play area and picnic facilities. There are also 32 fountains in a stone courtyard.
Closest Tube Station: Pontoon Dock (on the DLR)
Epping Forest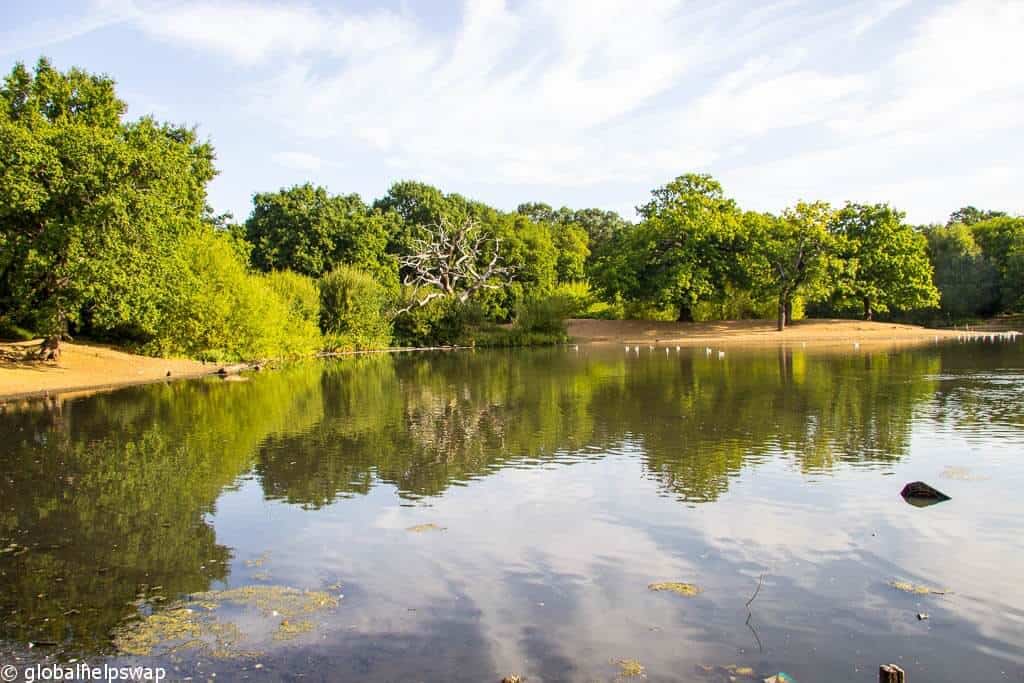 My favourite green space in all of London. We are fortunate enough to have Epping Forest just a 5 min drive away from our home. The forest is ancient with the term "Epping Forest" first mentioned in the 17th century. It is also massive at roughly 2,476 hectares (6,118.32 acres) making London's larger parks seem like back gardens.
With a site this big there are many sides to the forest to explore from lakes and ponds to ancient woodland walks to special conservation areas. I suggest choosing one or two walks to do and taking your time to really appreciate the fact that you are walking in an ancient forest right on the edge of one of the world's great metropolises.
Nearest Tube Stations: Epping, Loughton, Wanstead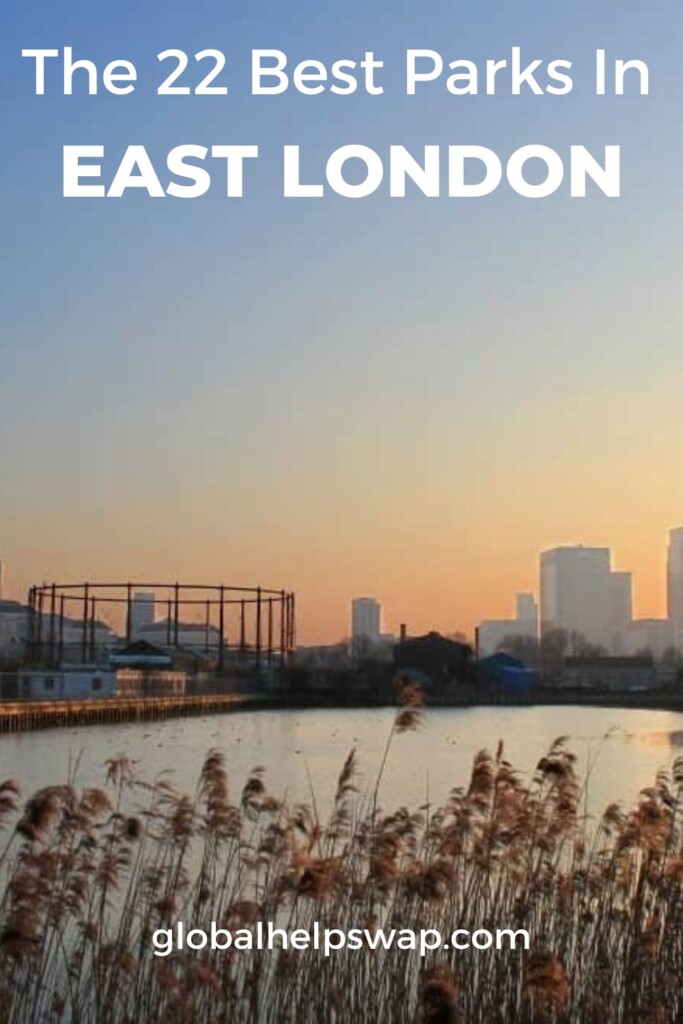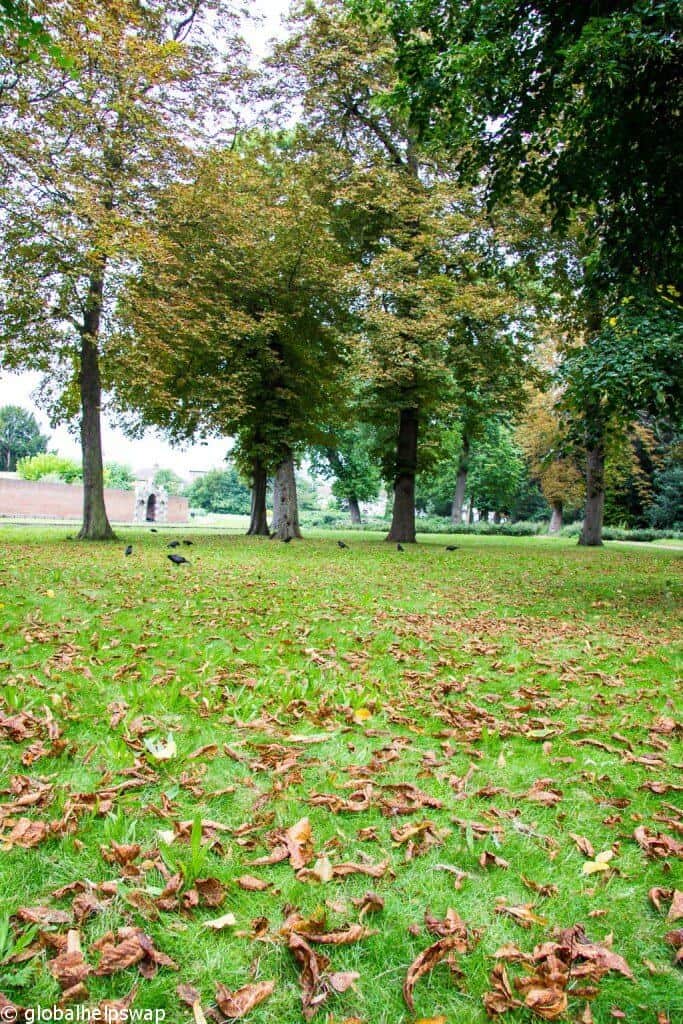 No matter where you are in London, I highly recommend you spend some time in its green spaces. After all, these areas are the lungs of the city and they really help you slow down a bit in this hectic place.
Do you know of other green spaces in East London? Let us know in the comments.
#LoveYourTravels