Happy New Year! Just like that 2017 has disappeared and before you know it, 2018 will do the same. In 2017 we got to visit some new areas of the globe like Costa Rica, Nicaragua and Panama. We also said hello to old favourites like Spain, Italy and Japan. This year we are heading back to our main love – Asia, and Nepal in particular.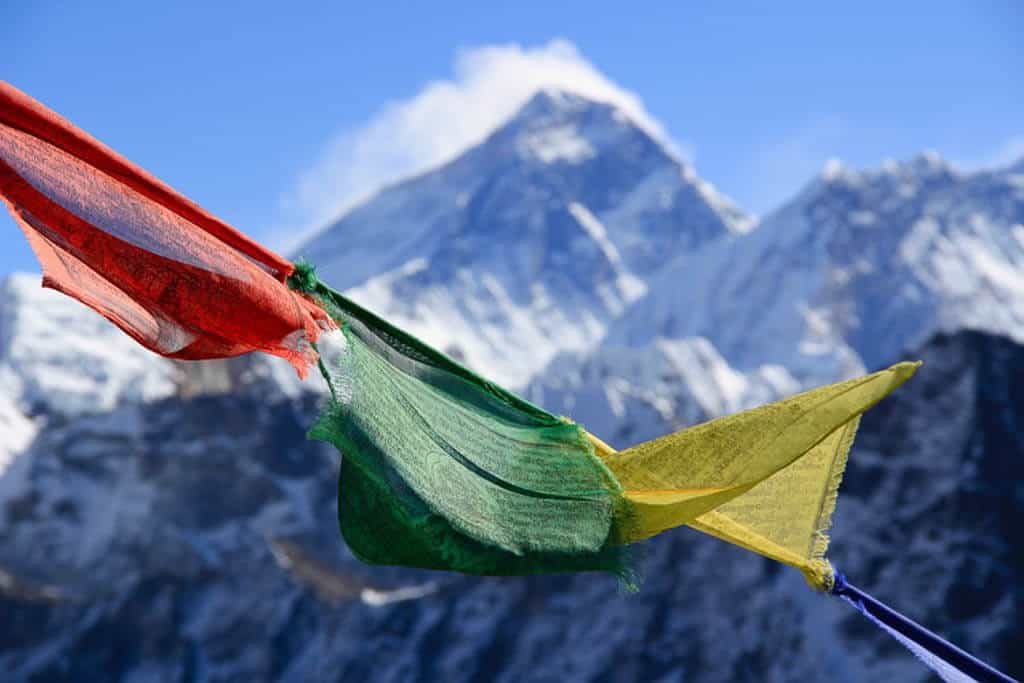 Why Nepal?
Nepal is one of the few countries that we haven't visited in Asia, mainly because in the past we would be seeking out sunshine and beaches. Now that mountains are our main love Nepal seemed like the perfect destination. 2018 will be the perfect time to visit Nepal too. The country has found its feet again after the devastating earthquake of 2015. That's not to say that hotels, restaurants and trekking companies are out of the woods yet. They are still in need of travellers' rupees and unlike most countries your money goes directly into locals hands.
Most travellers avoid countries for years after a natural disaster or terrorist attack. It seems like they hear the name of the country and associate it with the bad stuff. It is only natural, it is our safety mechanism kicking in. However, that means that the country and its people suffer for longer. Nepal still hasn't seen the same visitor numbers that it had before the 2015 earthquake. 3 years is a long time so if you are considering a trekking holiday this year, why not visit Nepal?
What we are looking forward to
Trekking in Nepal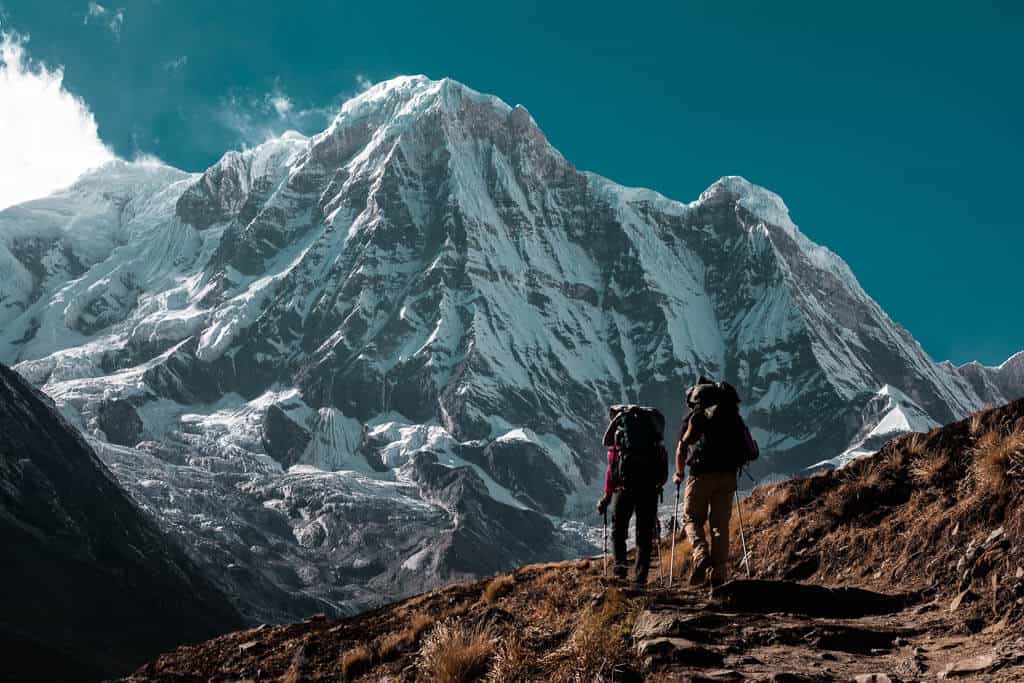 Only one of the 10 National Parks of Nepal was affected by the 2015 earthquake so the biggest thing we are looking forward to is trekking. Walking at the top of the world is going to tick off a major bucket list item. We can just imagine how many photos we are going to take of the incredible views along the trails of the Himalayas.
The Locals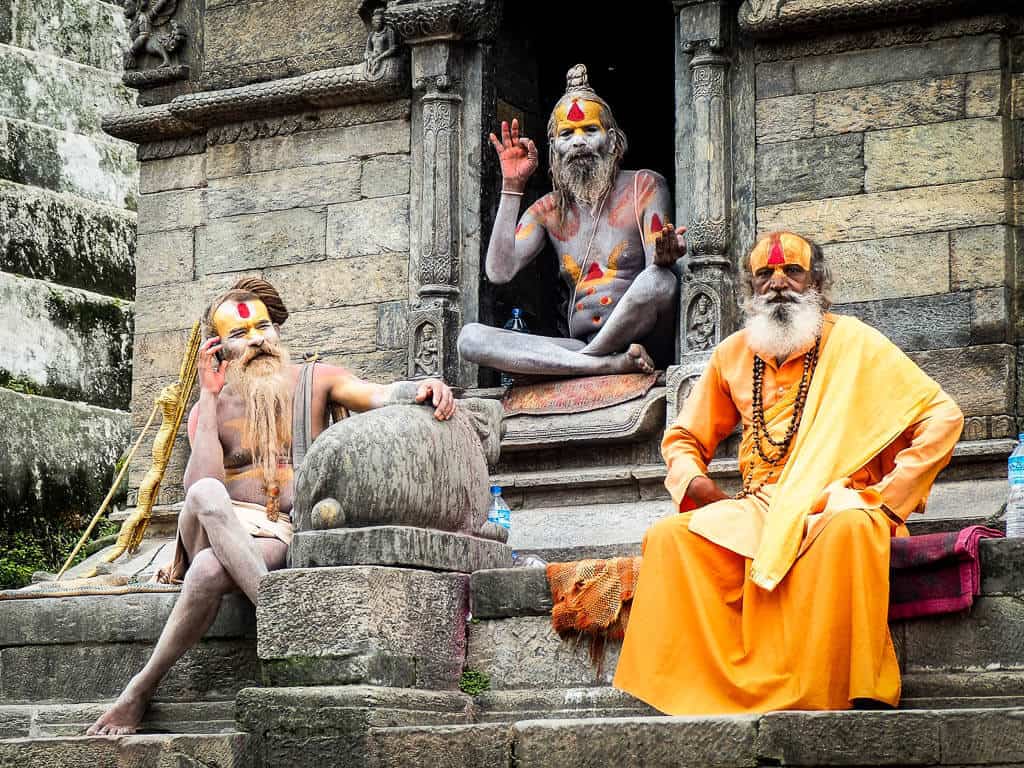 The few Nepalese we have met on our travels were such a joy to be around so hanging out with the locals is another thing we are looking forward to. When Nepalese talk about their country there is a big sense of pride and who can blame them when they have 8 of the highest mountains in the world right on their doorstep.
The Chaos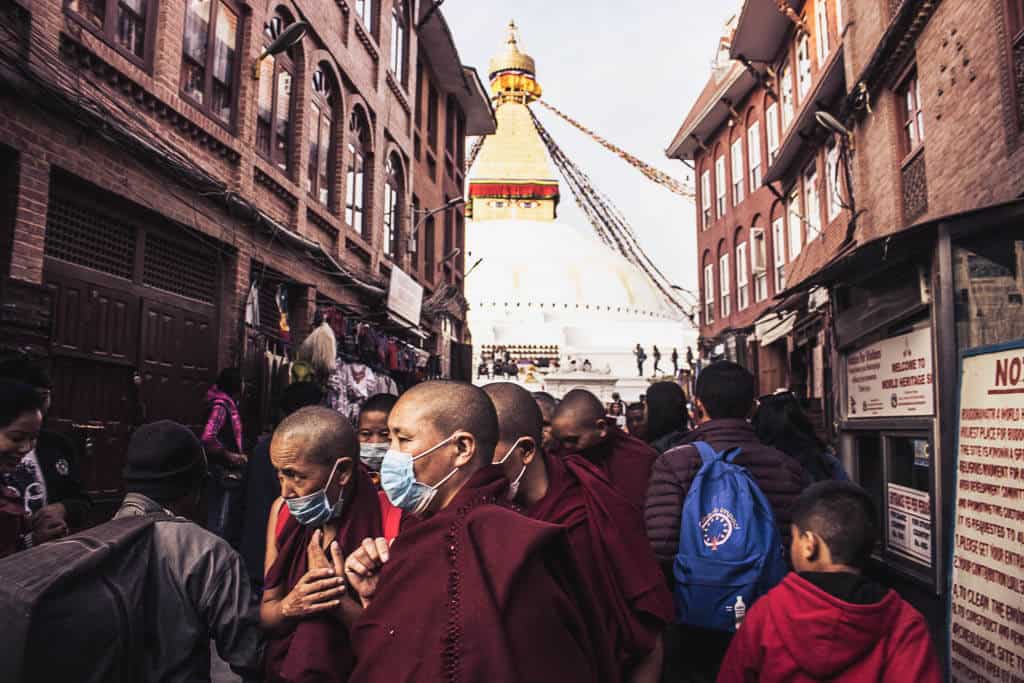 So far on our travels nowhere on earth seems to have that organised chaos that Asia possesses. Other travellers have spoken about the hustle and bustle of Kathmandu and we can't wait to be in it. There is something about the madness of Asian cities that feels natural to us.
The Food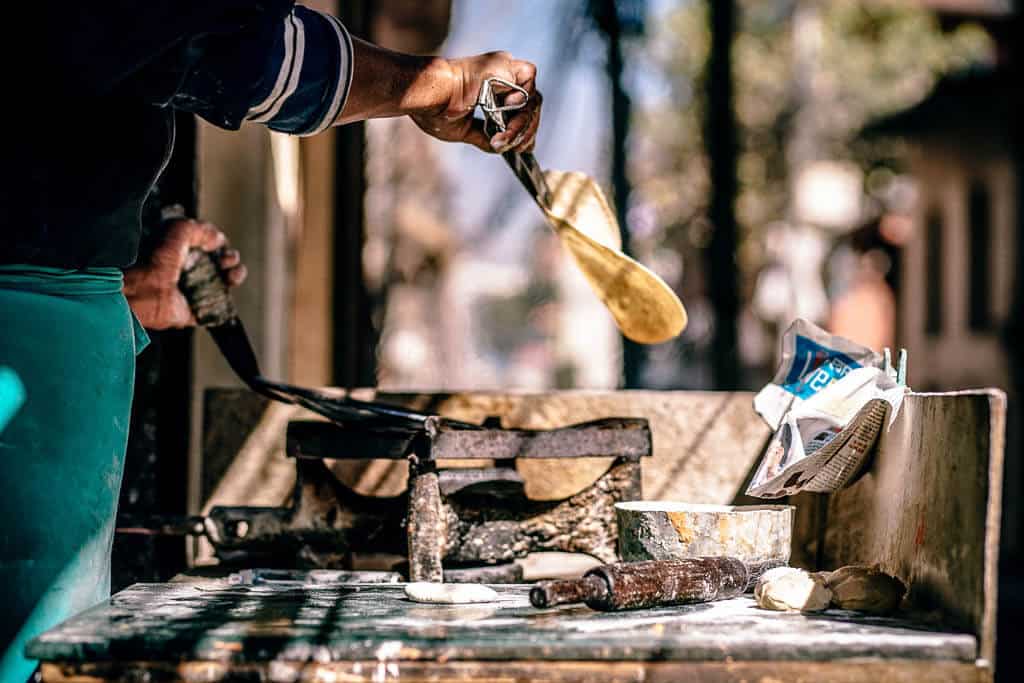 I admit I know nothing about Nepalese cuisine. In my head I am imagining it to be similar to India's food with lots of spicy vegetarian curry based dishes but I could be completely wrong. After the trekking the culinary journey is the thing I am looking forward to the most.
The Culture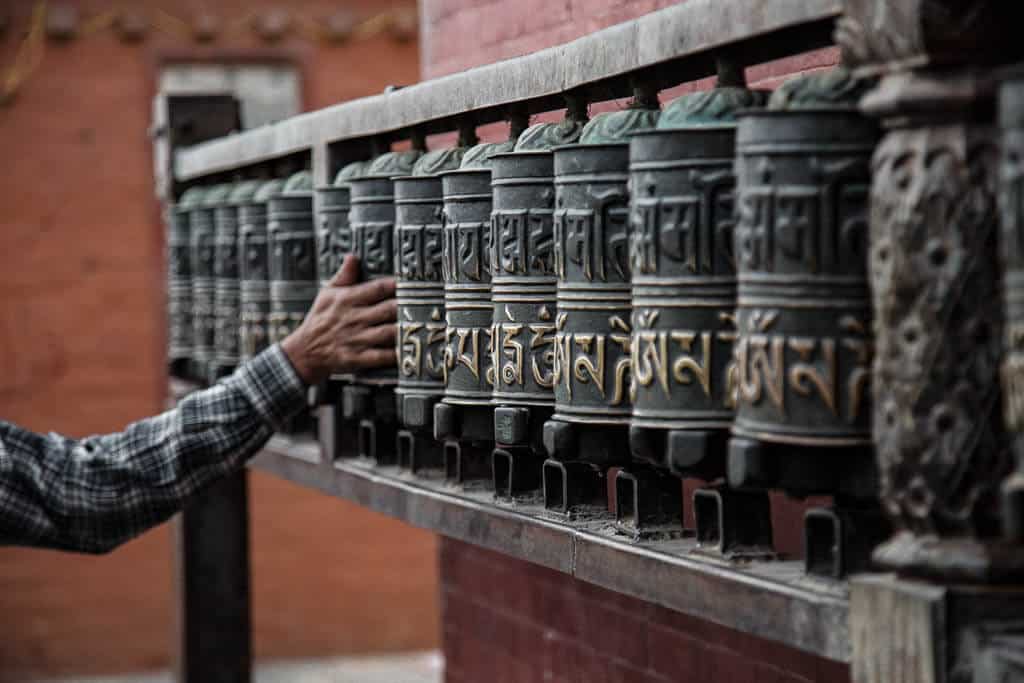 Nepal has a rich culture and we can't wait to discover some of it this February. UNESCO has awarded Nepal 4 places on its World Heritage List: Kathmandu Valley, Chitwan National Park, Sagarmatha National Park and Lumbini which is the birthplace of Buddha. We can only imagine how many beautiful temples there will be scattered around the country, being the homeland of Buddha has its responsibilities.
Ancient Cities
Names of certain places conjure up images of past explorers. Kathmandu, Bhaktapur and Pokhara do this for me. These ancient cities have been welcoming explorers and merchants for millennia and I can't wait to wander around their ancient streets discovering what they have to offer.
Have you been to Nepal? What activities would you recommend us do and where shouldn't we miss?
#LoveYourTravels
Paul Farrugia is a an avid traveller and blogger. When he is not travelling he likes to spend his free time reading, going to festivals and sitting down enjoying a nice glass of red! If you would like to reach him send him an e-mail to [email protected]