If you are travelling between Kathmandu and Pokhara by road then we highly recommend that you break up your journey in the beautiful town of Bandipur. It is one of the prettiest towns in Nepal and there are plenty of things to do in Bandipur to keep you entertained for a few days. Don't get confused with Bandipur in the Southern Indian state of Karnataka. This is Bandipur in the Tanahun district of Nepal.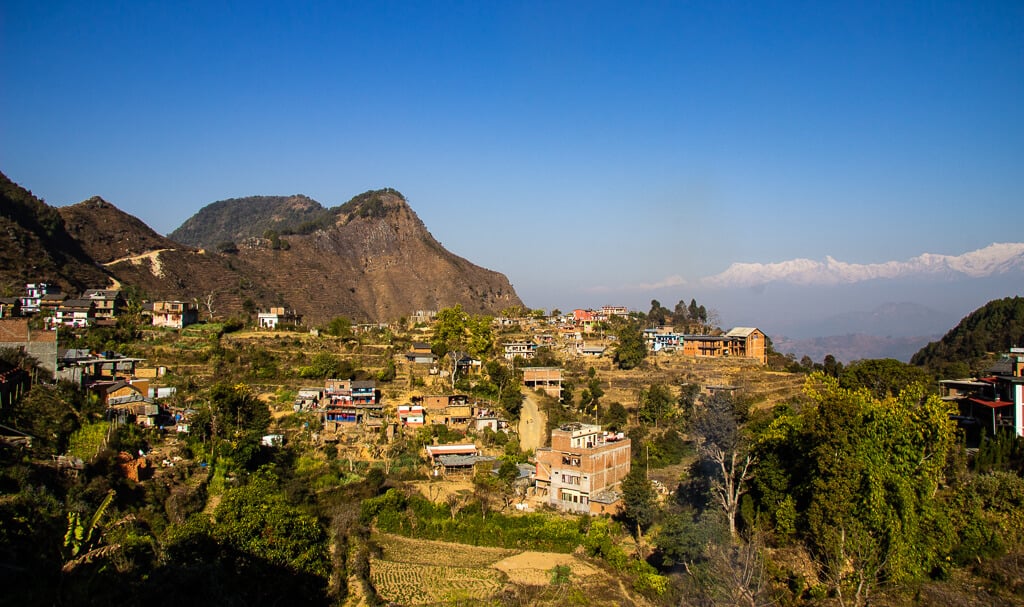 Things To Do In Bandipur Nepal
Bandipur Village looks like an open-air museum with beautifully preserved buildings reflecting the local Newari culture. Just walking around the town was enough for us to keep us happy. It's the perfect place to unwind for a few days. The 18th-century buildings have been converted into lodges, cafes, restaurants and bars. As you walk past them they all look inviting. Thankfully, even though the epicentre of the 2015 earthquake was nearby, Bandipur escaped with only minor damage. With its car-free streets and beautiful setting, Bandipur quickly became one of our favourite spots in Nepal. The Newari Community welcomed us like long lost friends. We visited Bandipur in February which seemed the best time to go in terms of weather.
Visit Thani Mai Temple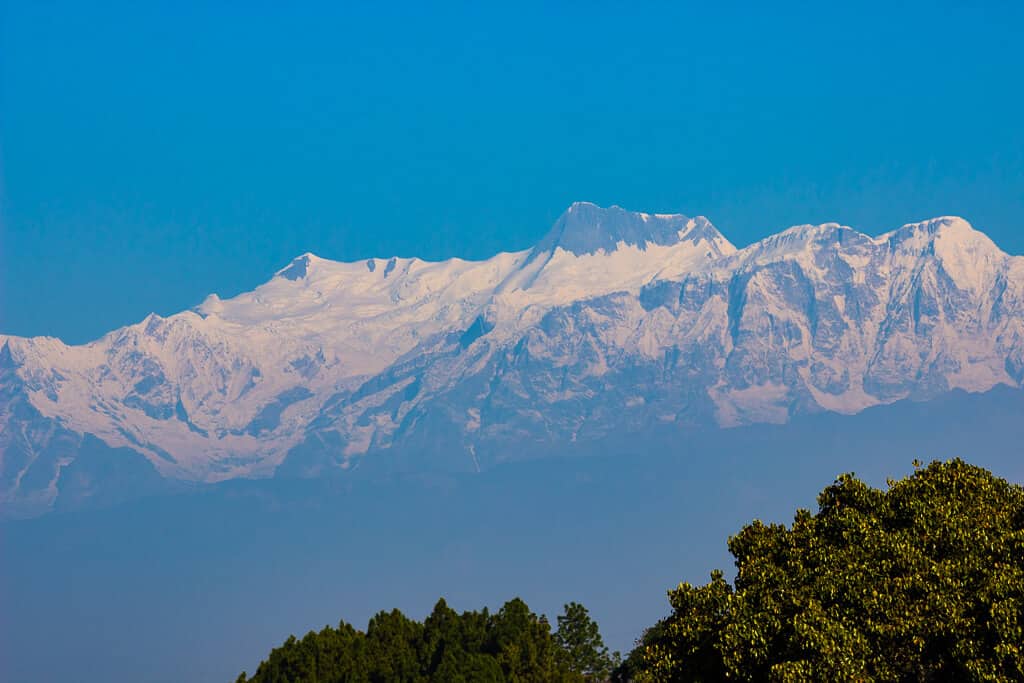 To truly appreciate the views from Thani Mai Temple you have to wake up early to watch the sunrise. Sitting on top of Gurungche Hill, Thani Mai Temple offers you some of the best 360-degree views (on a clear day) in Nepal, with the mighty Himalaya stretching along in front of you and a blanket of fog below. You will also be rewarded with spectacular sunrise views. It is a 30-minute walk uphill starting near the school and bazaar.
Tundikhel
Being in Nepal makes you feel like an explorer and visiting Tundikhel enhances that feeling. In the past, traders would meet at Tundikhel to haggle over goods brought from India and Tibet before heading back on the long treks to Lhasa and the Indian plains. Like Thani Mai Temple, Tundikhel is now all about the amazing views, you can see the peaks of Dhaulagiri (8167m the highest peak in the area), Machapuchhare (6997m) and Langtang Lirung (7246m) from here. At weekends during the months from October to November Tundikhel is a popular picnic spot, so if you want to enjoy the views with locals, visit during that time.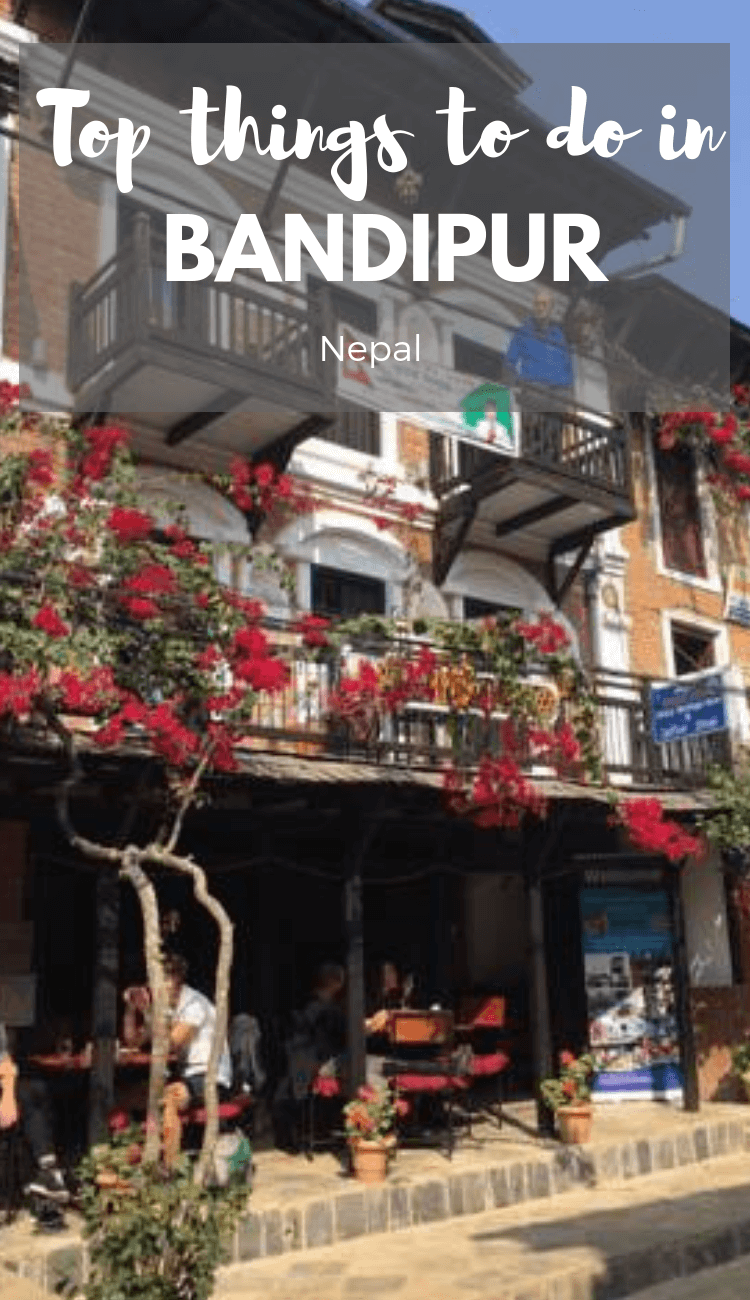 Sidda Gufa Cave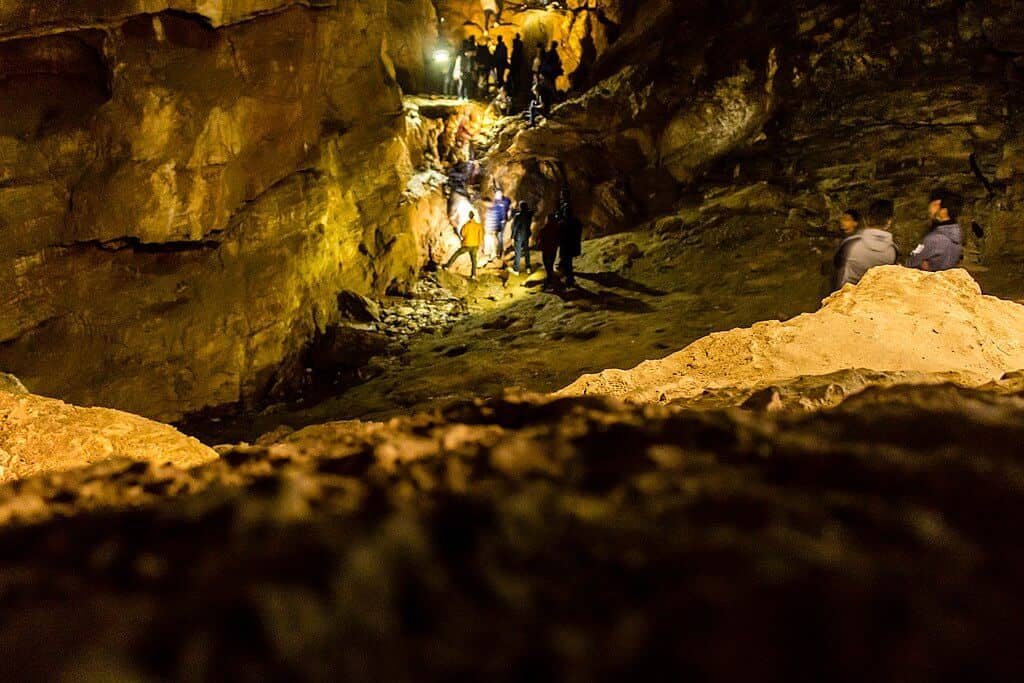 Sidda Guffa is considered to be the largest cave in Nepal with its cathedral-like chasm full of stalactites and stalagmites. This is one of the top places to visit in Bandipur. The cave is home to hundreds of bats too so keep your noise down. It takes at least 1.5 hours (3 hours there and back) to trek to Sidda Guffa and some parts of the trail get slippy. As it is compulsory to have a guide when entering the cave we would recommend hiring one from the tourist office in Bandipur.
Trekking in Bandipur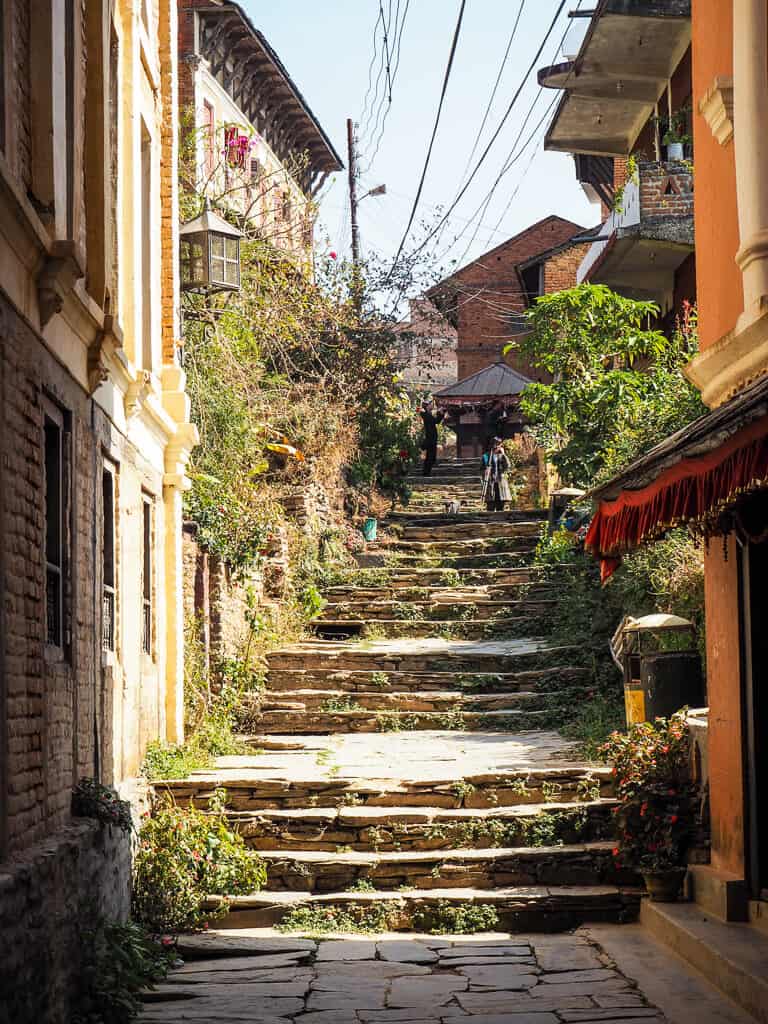 This is what we did mostly in our 3 days in Bandipur. Nepal is such a great place to trek! The treks are easy and you will pass through rice terraces, mustard fields and small orchards with spectacular views. Basically, a nature walk. Ask your guesthouse if you would like a guide with you. One of the most popular treks is to the small Magar village of Ramkot with its traditional round houses. It takes about 4 hours and you will need to take food and water as at the time of writing you couldn't buy any once you left Bandipur. Trekking in Bandipur is one of the best things to do to really see the surrounding areas and the local wild life.
Bindebasini Temple
Try to visit Bindebasini Temple at night when the priest opens up the doors. Inside this religious site, you will find the ancient walls covered in carvings. The temple is dedicated to Durga, meaning "the inaccessible" or "the invincible",  Durga is the most popular incarnation of Devi and one of the main forms of the Goddess Shakti in the Hindu pantheon.
Khadga Devi Temple

Walk up the wide flight of stone steps and you will come across the barnlike Khadga Devi Temple a significant place which enshrines the sword of Mukunda Sen, the 16th-century king of Palpa. Apparently, the sword was a gift from Shiva (Shiva is one of the three main gods in Hinduism. Shiva is known as the destroyer god because he removes all evil from the world). Once a year, they bring out the sword to make a sacrifice with it to appease the gods.
Paragliding in Bandipur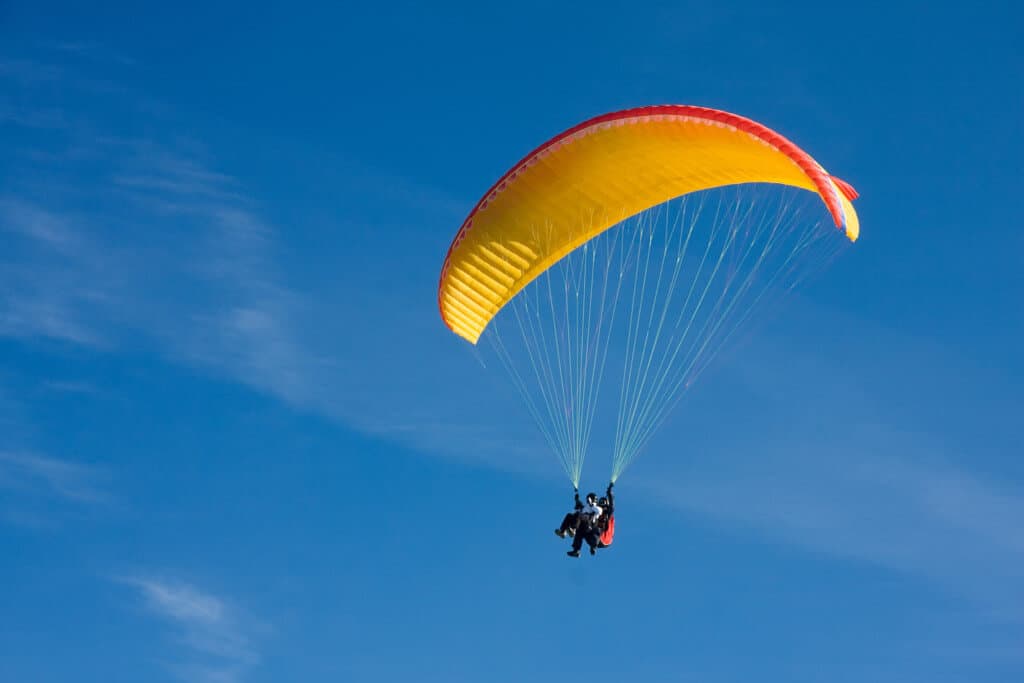 If you want to view Bandipur from a different perspective then why not try paragliding? There are a few outfits in the town who offer this exhilarating past-time. Needless to say, the views are meant to be out of this world and the flights are open to all levels.
Bandipur Hotels
For such a small town Bandipur has no shortage of accommodation to suit all budgets. From hotels to guest houses the town caters for all. Try to stay in a heritage building to get a real feel of the place.
The Old Inn Bandipur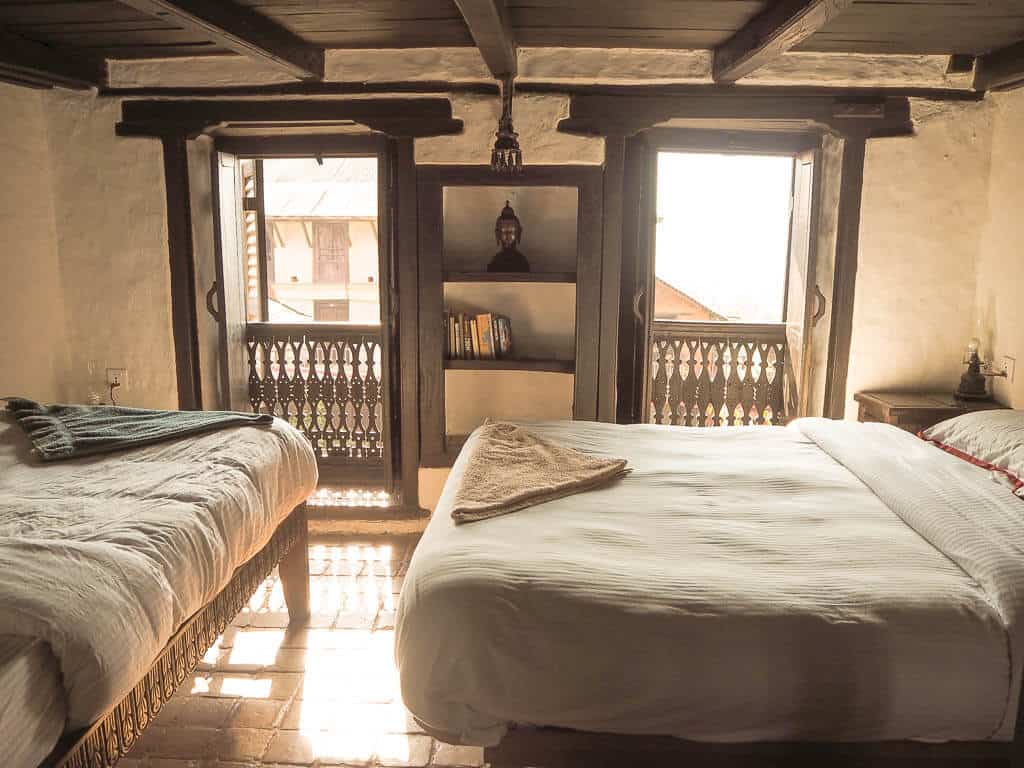 This is where we stayed and it was one of the best places we stayed in the whole of Nepal. The hotel is in a restored mansion with the rooms decorated with Buddhist and Newari art. It is located on the main street. The highlight is the stone terrace facing the mountains. This is where you will have your breakfast in the morning which is included. We used to sit for hours in that courtyard admiring the view over a few beers. At night they light a firepit which was just magical.
Check here for the latest prices.
Bandipur Chhen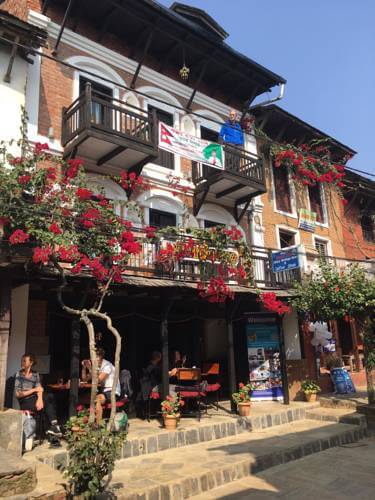 Bandipur Chhen is one of the most popular hotels in Bandipur. Previous guests love the location, rooms and staff. There is free wifi at the hotel and breakfast is included with your stay. The on-site cafe is very popular with guests too.
Check here for the latest prices.
Gaun Ghar Hotel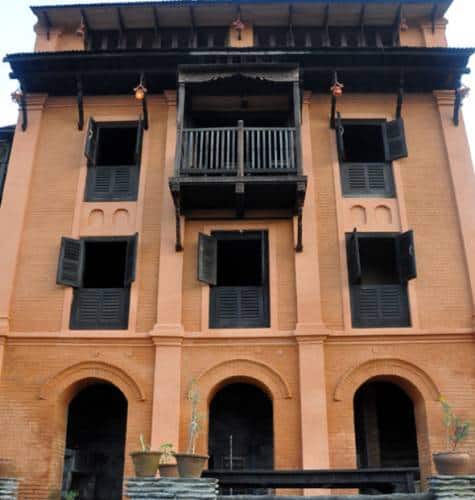 Gaun Ghar Hotel offers breathtaking mountain views and offers simple accommodation in conserved traditional houses.
This heritage hotel features traditional Newari architecture. Gaun Ghar (which means village house) offers rooms with overlooking the mountain range and town. It also comes with an attached bathroom. The hotel offers a cafe and restaurant overlooking Bandipur. It serves local and western dishes. Guests love the location and the helpful staff.
Check here for the latest prices.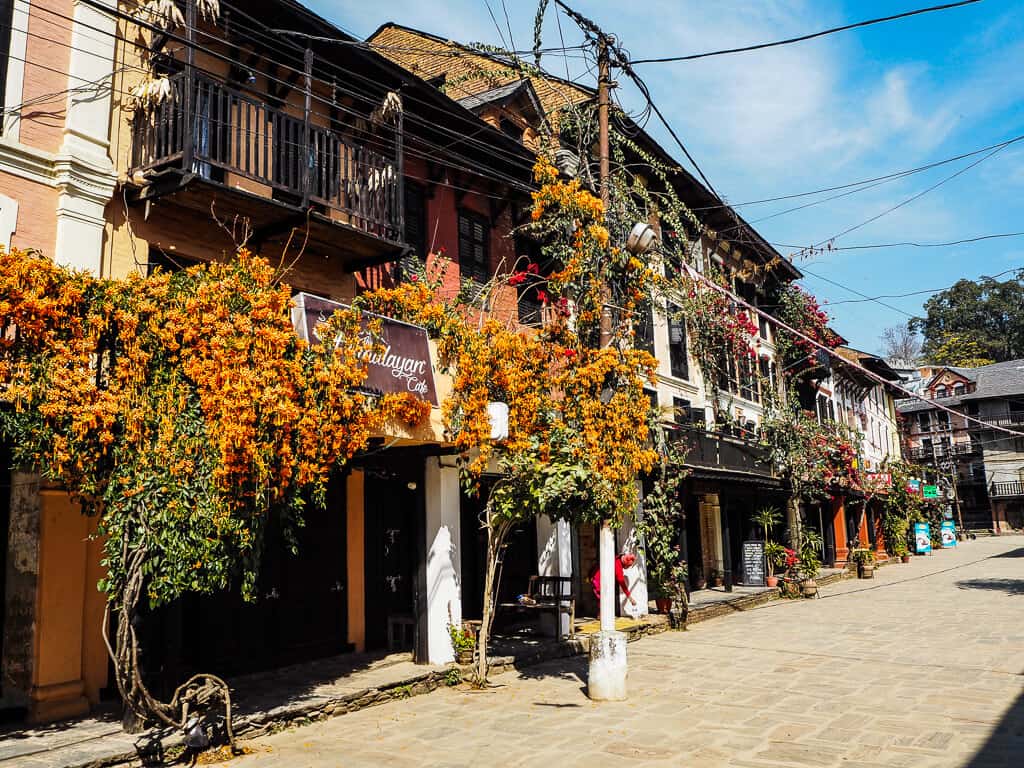 Bandipur should be added to any Nepalese itinerary/bucket list. Even though it is well catered for tourists, it is still a working town, albeit with restored Newari 18th-century architecture and western cafes. You will receive a warm welcome from the Newari Community and you will enjoy the historic sites and sacred places. The town is a perfect example of how tourism can be a force for good if everybody has the same visions and dreams for a place.
Are you heading to Nepal? Check out our other content on Nepal before you go: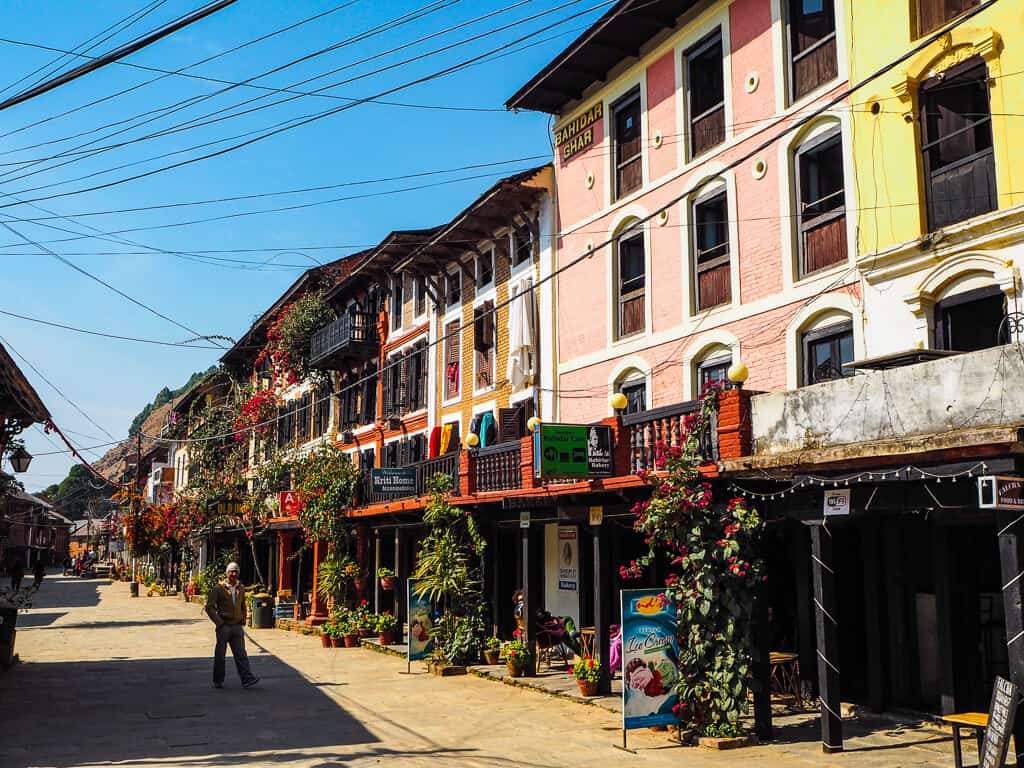 A Love Letter to Nepal – Beautiful Nepal I Love You (A Love Letter To Nepal). Read why we have fallen in love with Nepal. From the mighty Himalaya to its wildlife, Nepal had us smitten from the moment we landed. Add in Pokhara and the Nepali people and you have the makings to a perfect holiday.
Places To Visit in Bhaktapur – If you are visiting Nepal, check out our favourite places to visit in Bhaktapur Nepal before visiting this historic city. We list hotels, temples and more!
Why we are travelling to Nepal –  Nepal has been on our radar for quite a while. Read why we chose to visit Nepal this year & why you should too.
Gorkana Forest Resort Kathmandu (An Oasis in the chaos) – If you are heading to Kathmandu & are looking for a hotel then check out the Gokarna Forest Resort, Kathmandu (An Oasis In The Chaos).
Boudha Stupa an unmissable experience near Kathmandu – If you are travelling to Nepal then you must visit Boudha Stupa (An Unmissable Experience Near Kathmandu). It was one of our highlights in Nepal.
Things to do in Nagarkot, Nepal – If you are visiting Nagarkot in Nepal read our post on the Best Things To Do In Nagarkot before you go. Get ready to see amazing views of the Eastern Himalayan Mountains including the mighty Everest.
The Old Inn Bandipur. Our stay in an ancient heritage hotel – If you travelling between Kathmandu & Pokhara then we highly you recommend you stop off in Bandipur & stay at The Old Inn. It is a heritage hotel with loads of character, delicious food & fantastic staff.
The Pavillions Himalayas, the place to recover after trekking in Nepal – If you have just trekked the Annurphuna Circuit or are in Pokhara we highly recommend a stay at The Pavilions Himalayas. Not only is it a beautiful hotel with amazing staff it is also doing things the right way in terms of the environment and the local population. It's Sustainable Luxury at its best.
#LoveYourTravels