Isn't it strange how sometimes you visit the same country a number of times back to back? Last year it was Italy and this year Spain seems to be the country that keeps calling me back. Over 6 weeks I will have visited Spain 4 times which got me thinking, where are the best places to visit in Spain?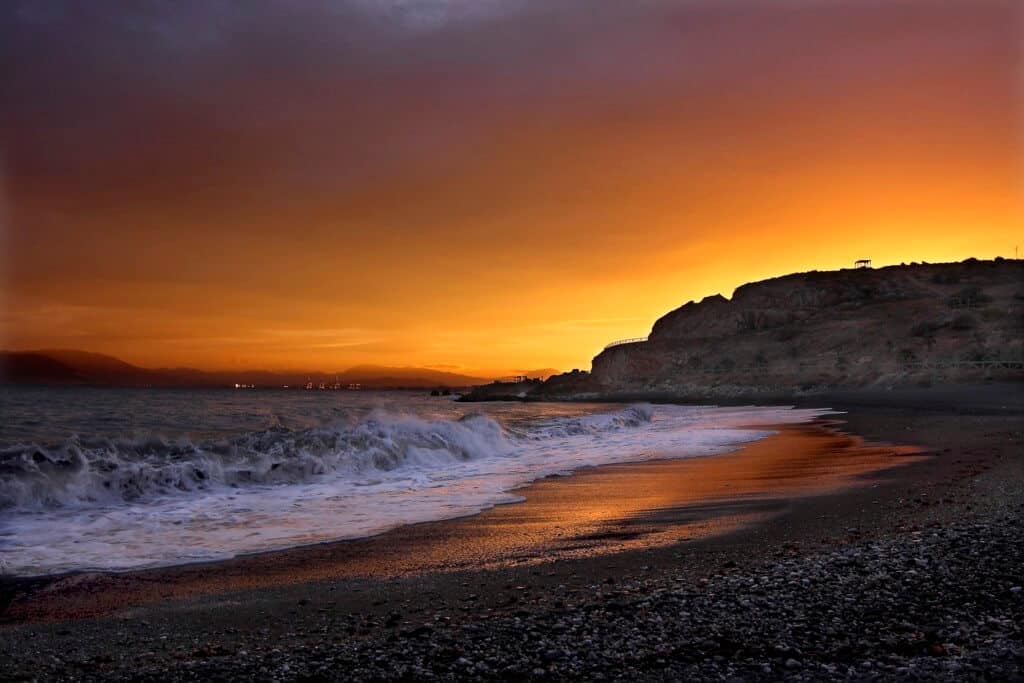 I think we take Spain for granted. Even though Spain is 3rd on the list of the most visited countries in the world (after France and The United States) I still think as a destination it is underappreciated. Maybe it is because we think we know it so well. If you are a child of the 70's or 80's like me Spain was the only place people seemed to go. What I have realised on my recent visits to Spain is that there is way more to this fantastic country than what you know. There are destinations that I would never have considered visiting that blew me away and I want you to discover them too.
So I asked some Travel Blogger friends what are their favourite destinations in Spain and they duly answered.
Galicia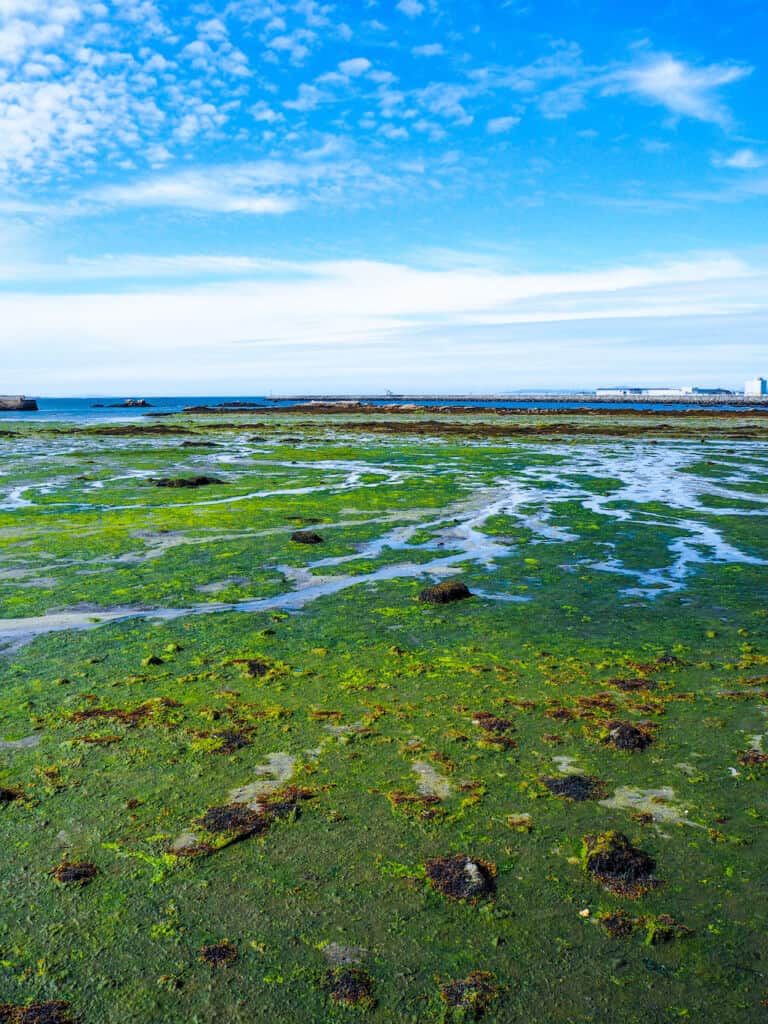 I will start of myself with my recent visit to Galicia. I will be honest, Galicia wasn't in my top 3 places to visit in Spain which is exactly why I think Spain is underrated as Galicia is an amazing destination. The biggest city in Galicia is Santiago de Compostela the endpoint to the world-famous Camino de Santiago pilgrims walk. The vibe the pilgrims bring to the city is infectious, it gives the whole place a festival feel.
Then you have the Galician cuisine. We all know how amazing the Spanish culinary scene is but the seafood of Galicia is top-notch. On our recent visit to Barcelona, I kept noticing in the tapas bars Galician Octopus on the menus. After eating this amazing dish every day while I was in Galicia I don't blame the Catalans for including on their menus!
I was only in Galicia for two days so I am yet to explore the coastline and national parks but from what I have heard they are stunning so all the more reason to return.
Granada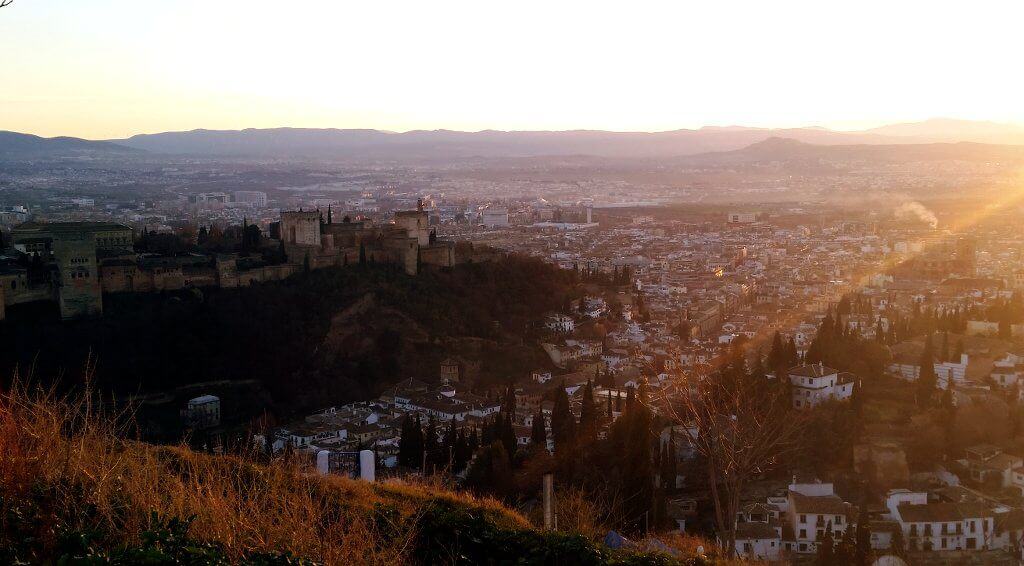 To be honest, I could not pick one favourite place in all of Spain, as I have fallen in love with many places there. But one of my all-time loves is Granada. Granada has a rich history and will transport you to another time and place. The Alhambra alone will win many hearts over, with its intricate mosaic walls and ceilings and beautifully maintained gardens. But beyond the Alhambra, there is so much more to fall in love with. Walk through the narrow, cobble-stoned streets of the Albaicín, and be taken back in time to its Medieval Moorish past. Visit the gypsy caves in the mountains of Sacremento and get an insight into the life of nomadic living with little possessions. Wander through the markets and get a taste of Morocco, with lovely glass lamps, rugs, Arabic tea houses and more. See a passionate and fiery flamenco show, where I dare you to not be moved or at the very least be impressed by the fancy footwork. And if none of that has enticed you enough, how does FREE tapas sound? That's right, in Granada, you will get free tapas with every drink purchase. What's not to love!
Kim-Ling – travel-ling.com
Valencia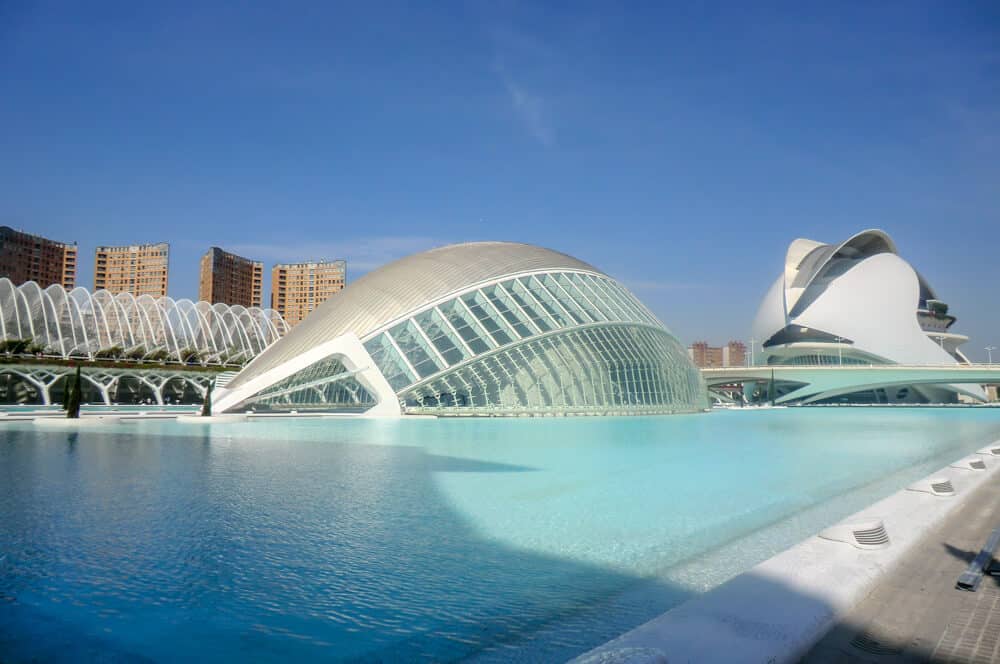 When it comes to beautiful places to visit in Spain, people often forget about Valencia. This is surprising given the fact that Valencia is the third largest city in the country making it a great stop for any Spain itinerary. We love Valencia since it is a city that has seemingly everything a traveller could want – minus the huge crowds of Barcelona! From nearby beaches and a beautiful old town to interesting architecture and lots of history, there truly is something for everyone.
Our favourite part of the city is the Turia Gardens – a nine-kilometre-long park in a former riverbed. Located within the city, the park is the perfect space for going for walks, working out, or having a nice picnic full of Spanish tapas – all the while enjoying the many sunny days that Valencia offers. At the south end of the park, the popular City of Arts and Sciences is known for its modern and futuristic design and makes for great photo opportunities.
Another thing Valencia is well-known for is paella. In fact, it is considered the home of paella, which is a rice dish that can be mixed with different meats, seafood, and vegetables. It's very delicious and we have spent many evenings sampling the different varieties Valencian restaurants have to offer.
Eric – https://www.penguinandpia.com
Ibiza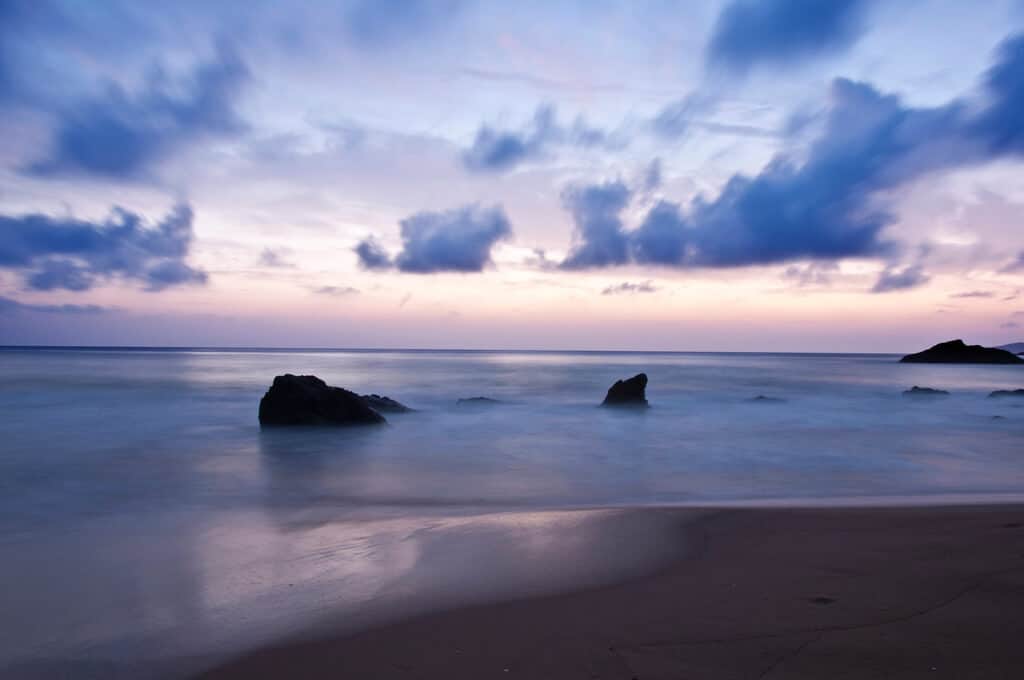 We all know Ibiza right? It's where we go to party all night long in the world-famous clubs listening to the worlds best dj's. That's what I thought Ibiza was only about. I was pleasantly surprised when we visited the white isle and discovered that Ibiza is way more than clubs and cocktails. I discovered that there is a quiet side to Ibiza even in high season. I was also amazed at how green and empty a lot of the island is.
Throw in the hippy history, vineyards, wellness elements and the great foodie scene and you find that most of the island moves to a different beat to the hedonism of San Antonio. If you haven't visited Ibiza because of misconceptions, go now and find an Island that is rightly judged to be one of the best in the world.
Salamanca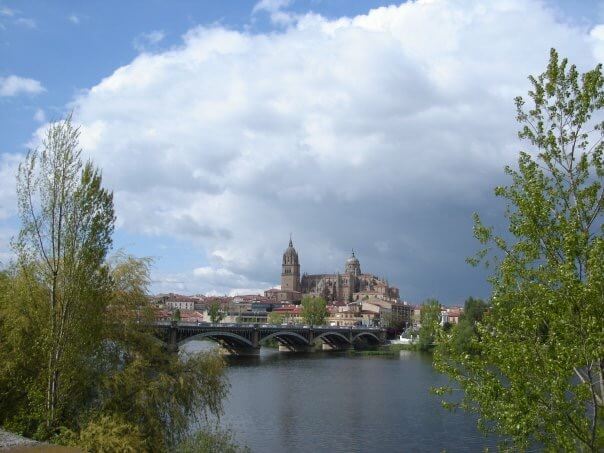 Less than two hours train journey from Madrid is the compelling historic city of Salamanca. Home to the second oldest university in Europe (after Bologna), the youthful student vigour is felt very keenly here with approximately 35,000 students enrolled making up at least a quarter of the population. No surprise that this is one of the most popular locations for an Erasmus exchange semester and for learning the Spanish language.
All paths eventually lead to the Plaza Mayor, the central heartbeat of the city. A square typical of the post-Renaissance design, it is also the location for a true local institution  – Cafe Novelty. Where better to enjoy churros and melted chocolate whilst doing some people watching? Venture beyond the centre and you take a trip into Salamanca's history and heritage.
Buildings such as the Casa de las Conchas characterized by more than 300 shells on the outside, and not one but two cathedrals standing side by side. The older Gothic cathedral from the 12th Century and the taller more Baroque design of the New Cathedral. Look closer at the New Cathedral and see if you can find a carving of an astronaut among the gargoyles. This was, of course, a more recent addition to the masonry during a period of refurbishment during the late 80s and early 90s.
The question of where is the best location to visit in Spain is open to debate. Salamanca is certainly a strong contender.
Jonathan – https://www.journeymaxx.com
Lleida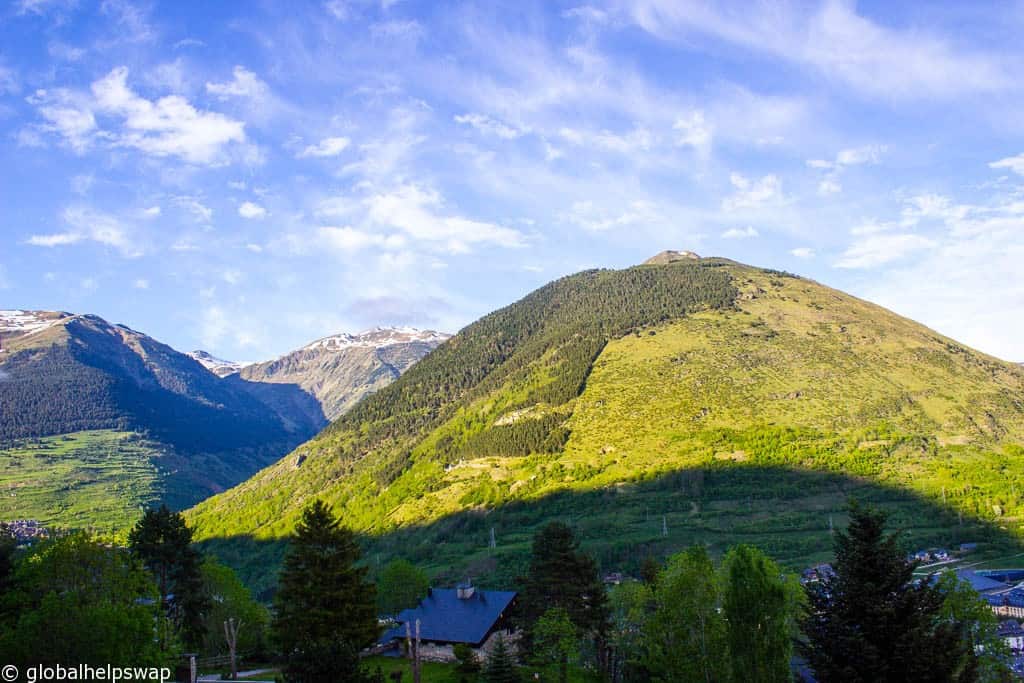 A few hours north of Barcelona is the wonderful city of Lleida. Here you will enter a part of Catalonia that is the polar opposite of bustling Barcelona. This is a place to unwind and enjoy the local produce that this region is known for. The surrounding area around Lleida is a nature lovers paradise, with a stunning national park, an observatory and an imposing river gorge.
This is the type of area where you visit for a few days and end up staying for a month. If you have been thinking of writing a book this is the perfect place to start as there are no distractions (apart from the many amazing restaurants). Make sure you look up at the night sky too, as there is hardly any light pollution, hence why the observatory is here.
Vigo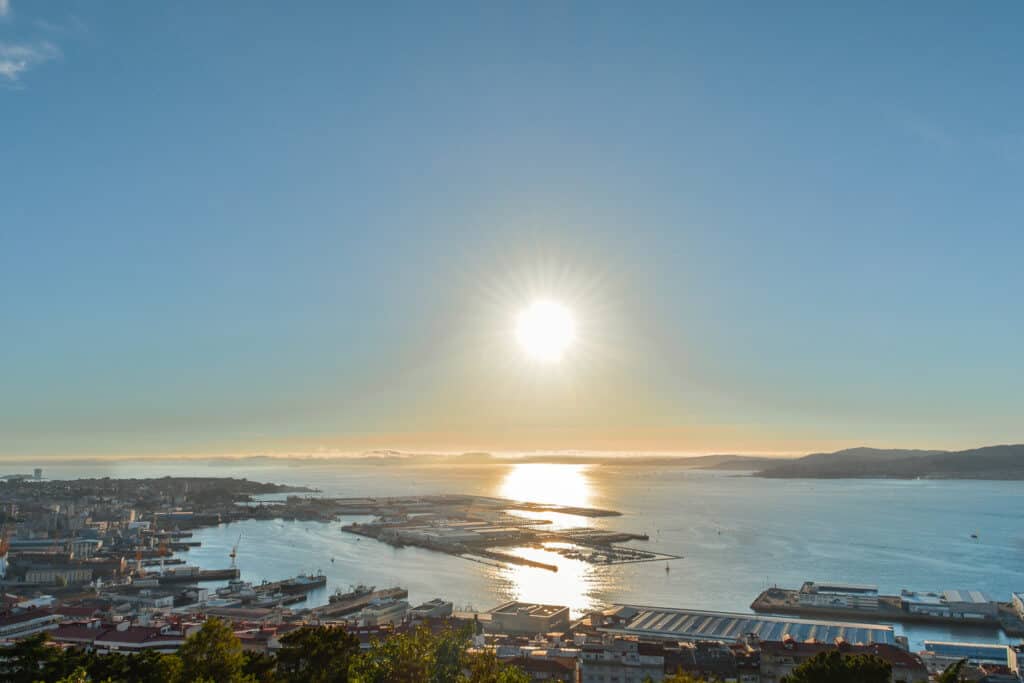 Vigo is a coastal town located in the northwest of Spain, in the region of Galicia. The city offers a great mix between urban life and beach destination.
There are plenty of attractions to see, without the crowds that you usually find in the south of Spain. The Old Town area is quaint and very characteristic of the region, but still caters a lot to tourists who flock to the restaurants for the area's delicious seafood! The pre-set menus will allow you to try a wide range of Vigo's finest delicacies and prices are generally very reasonable. If you are not a fan of seafood, there are many other delicious dishes to try.
Nature nearby is definitely not restricted to the Atlantic ocean. There are various hikes and nature trails, and even in the centre, you can find the beautiful Castro Park. After a bit of a climb, you can get the most stunning view of Vigo and the nearby islands. It is especially magical during the sunset.
If you're spending more than just a couple of days in the region, there are quite a few day trips available. The most famous, especially in the Summer, is to the Ciés Islands – a picture-perfect archipelago of blue water and white sandy beaches, just a boat ride away.
Maria & Rui – https://twofindaway.com/
Cordoba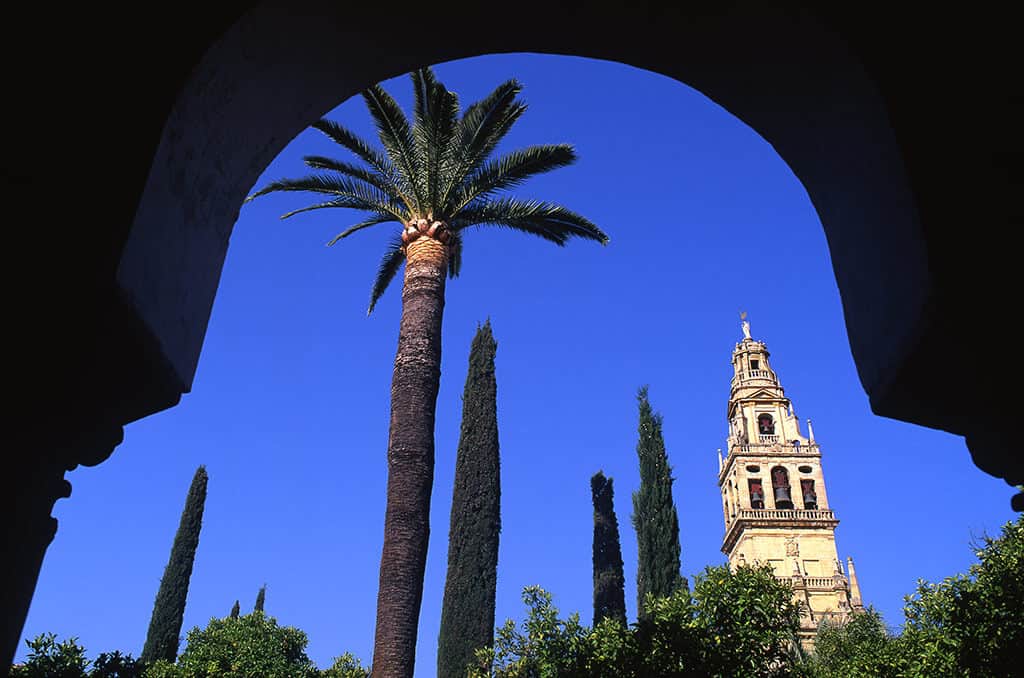 Along with Seville and Granada, Cordoba is one of the great cities of southern Spain. It has an astonishingly rich heritage and history – a thousand years ago it was one of the biggest, most powerful cities in the world – and has wonders of Moorish Spain to match the Alhambra or Giralda in Seville.
The Great Mosque, or Mezquita, is one of the great sights of the first millennium.  You pass the orange and palm trees of the Patio de Los Naranjos, entering one of the most complete, amazing buildings of the ancient world. It's a vast work of stunning simplicity, a forest of pillars supporting beautiful red-and-white-striped arches. This was once the prayer hall of the Mosque; it's now incorporated into the Cathedral built onto it after the Moors were forced out.
The nearby Juderia, or Jewish Quarter, is a labyrinth of narrow lanes and whitewashed houses. Many have patios – small courtyards – where the residents can keep cool in the fierce summer heat. In spring they're all decked with gorgeous displays of flowers, and the best fifty or so are open to the public for a week in May.
There are many other reasons not to miss Cordoba – the lovely gardens of the Alcazar de Los Reyes Cristianos, the arched Roman bridge over the Guadalquivir river, and the wonderful Andalucian food you can find in restaurants and bars all over the city.
David – https://delveintoeurope.com
San Sebastian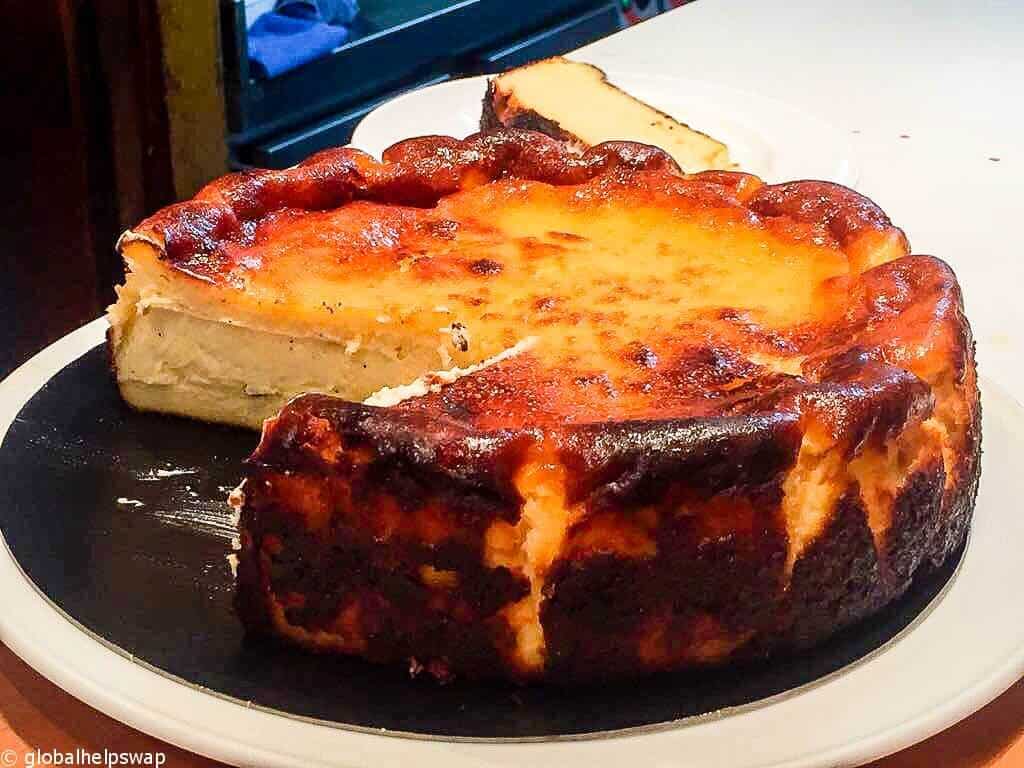 Ahhhh, San Sebastian. Just writing the words makes my mouth drool. It is not surprising that Lonely Planet voted San Sebastian the best place in the world for a foodie experience. If you haven't visited this beautiful Basque city, drop everything now and go. Believe me, you will thank me for it (so will your stomach!).
I am quite sure there are lots of other things to do in San Sebastian but I have no idea what they are because all we did for 4 days was eat Pintxos and drink vermouth in various Pintxos bars around the city. If you like amazing food at rock bottom prices then San Sebastian is for you. To find out more about the food of San Sebastian check out Karen's post: San Sebastian Pintxos Tour
Seville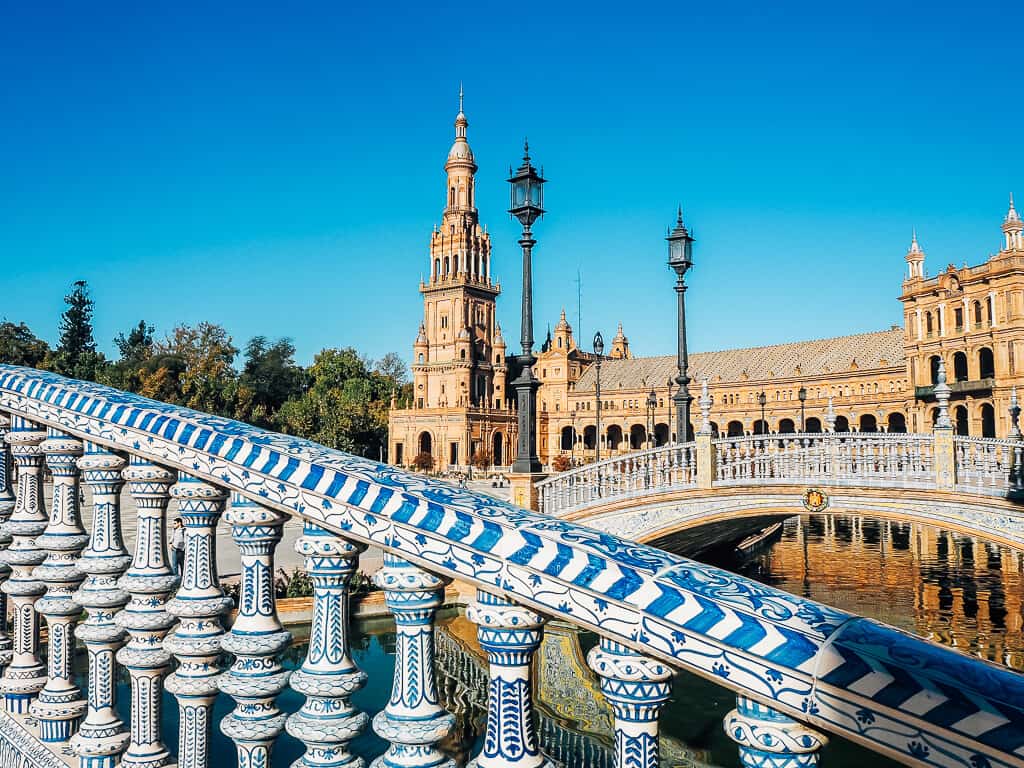 In the south of 
Spain
, Seville is a beautiful city with a rich and vibrant past and an incredible food culture. The city is dominated by the huge Gothic cathedral that holds the tomb of Christopher Columbus and was built on the site of a former mosque. Close by, the Real Alcázar palace with its breathtaking gardens and Mudéjar architecture has treasure around every corner.
Pretty cobbled streets crammed with tapas bars weave their way around these historic monuments. And in Seville, it would be a crime not to eat. Here you can try famous local dishes like salmorejo (a cold tomato soup) and carrillada (slow cooked pork cheek). Make sure to wash it down with regional wines, sherry and vermouth.
If you venture out of the historic centre Seville rewards you with fun local markets, cool modern architecture and exciting districts like Triana, the birthplace of flamenco.
As the sun sets, head to stunning Plaza D'España built for the 1929 world expo or the more recent Metropol Parasol building. Here you can watch the Sevillanos enjoy their city bathed in golden hour light. Then it is time for tapas bar hopping and a search for the small flamenco bars known as peña. These are the places where you can see the raw and unbridled art form that is the spirit of Seville.
Madrid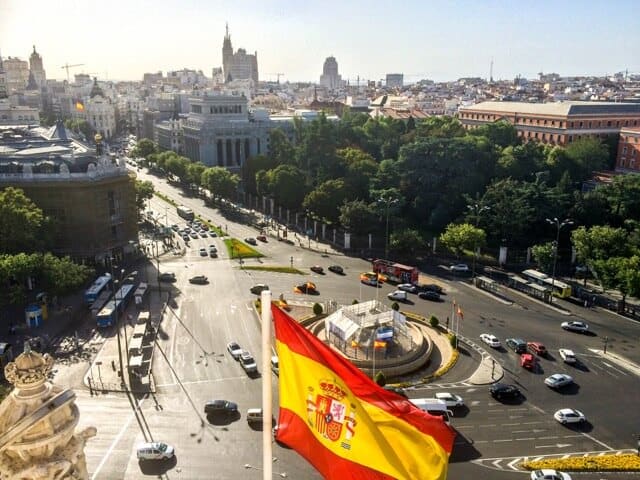 When travelling around Spain, the country's capital Madrid is a place you certainly shouldn't skip. When it comes to tourism, the city is in direct competition with Barcelona – and to be honest, Madrid is my clear winner after visiting both places. You don't have beaches in Madrid – but you have so much more! Madrid is full of culture, history, sights and an incredible nightlife.
Additionally, it's also much less touristic and overcrowded as Barcelona. If it's your first time in Madrid, join the free walking tour – that's always a great way to start. Have a stroll through the Retiro Park, visit the famous Museo del Prado and explore all the barrios and plazas in the city.
Madrid offers a great mix between exploring a cosmopolitan city as well as learning more about the Spanish traditions and culture. You'll find fancy shopping malls and modern clubs, as well as small cafés and tapas restaurants at every corner. I highly recommend spending a few days here, since you certainly won't get bored. If you got some extra time, head out for a day trip. I visited Toledo from Madrid and enjoyed it a lot!
Patrick – https://germanbackpacker.com
Gijón, Asturias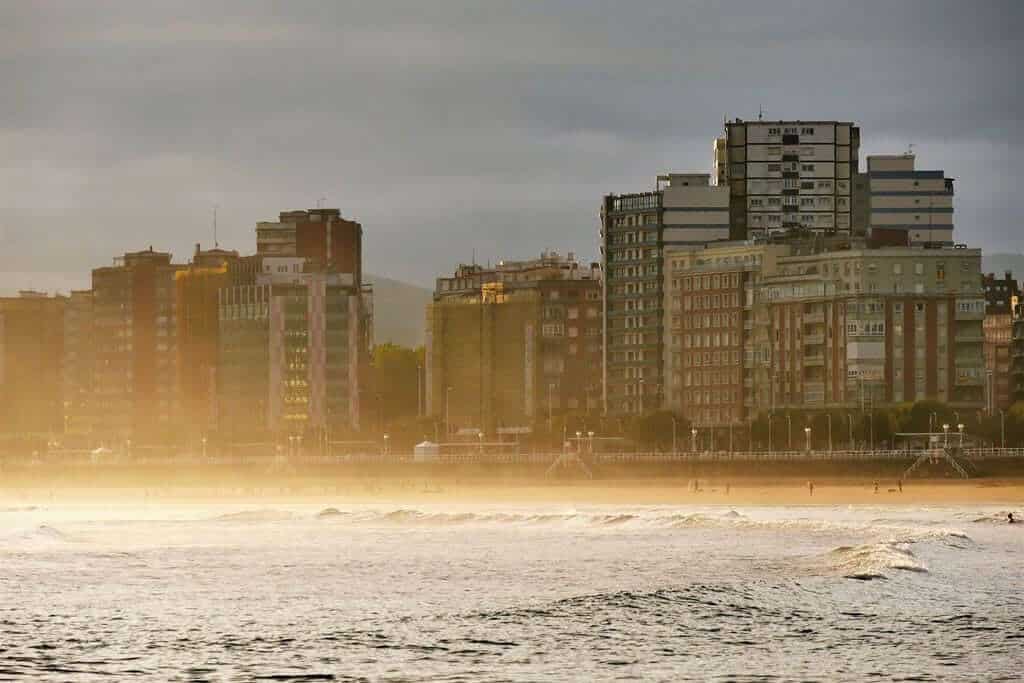 Anyone in search of stunning landscapes and interesting destinations still to be conquered by the masses should set their sights on the Spanish Northernmost coast. So-Called Green Spain covers four autonomic regions bathed by the Cantabric sea: Galicia, Basque Country, Cantabria, and Asturias where we can find Gijón, a city I particularly fell in love with after visiting it a few times.
Forget the traditional touristy hubs of Madrid, Barcelona, Andalusia, and the Canary Islands and get ready to enjoy a raw land with lots more to offer than sangria, fiesta, and siesta. From its incredible cuisine (with world-famous dishes as fabada, cachopo and cider) and culture to its unparalleled nature (a haven for adrenaline sports fans) and close enough to some of the finest historic sites in the country such as the Unesco recognized Monuments of Oviedo and the Kingdom of the Asturias, there's plenty to love here as the city of Gijon was also recently awarded for its sustainable tourism efforts which make it even more appealing.
Andalusia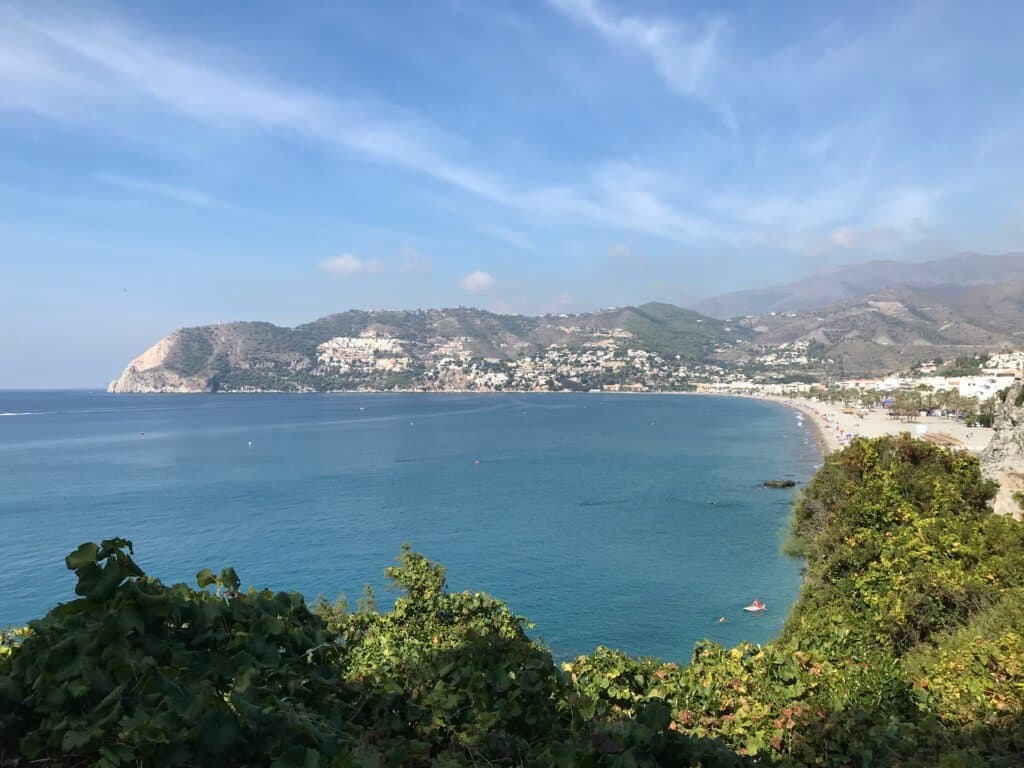 Andalusia is in the southernmost part of Spain and has one of the warmest, driest climates in all of Europe. We have spent a month in a few places along the Costa Del Sol and it is definitely one of the most beautiful places we've ever seen. The large cities in the area – Malaga, Seville and Granada – are all incredibly beautiful and have their own unique flavour.
However, our favourite places to visit are the little towns and villages along the coast. We do love beach life! Places like La Herradura, Nerja, Torrox and Almunecar retain a certain charm and feel authentic. We love strolling along the beaches, climbing the rocks and watching the sunsets from the many viewpoints along the coast.
The sea here is clear and warm in the Summer, we still go for a swim even in November! If you like snorkelling then this is a great spot – the sea is calm and clear in the bays. People have spotted cuttlefish, tuna and lots of colourful fish here.
And if you've had enough of the gorgeous beaches then going for an amble around the little shops and boutiques and then grabbing a cafe con leche while people watching is another favourite activity here.
The weather, the beaches and laid back life have won us over and we haven't even mentioned the incredible seafood, fish and churros.
Bilbao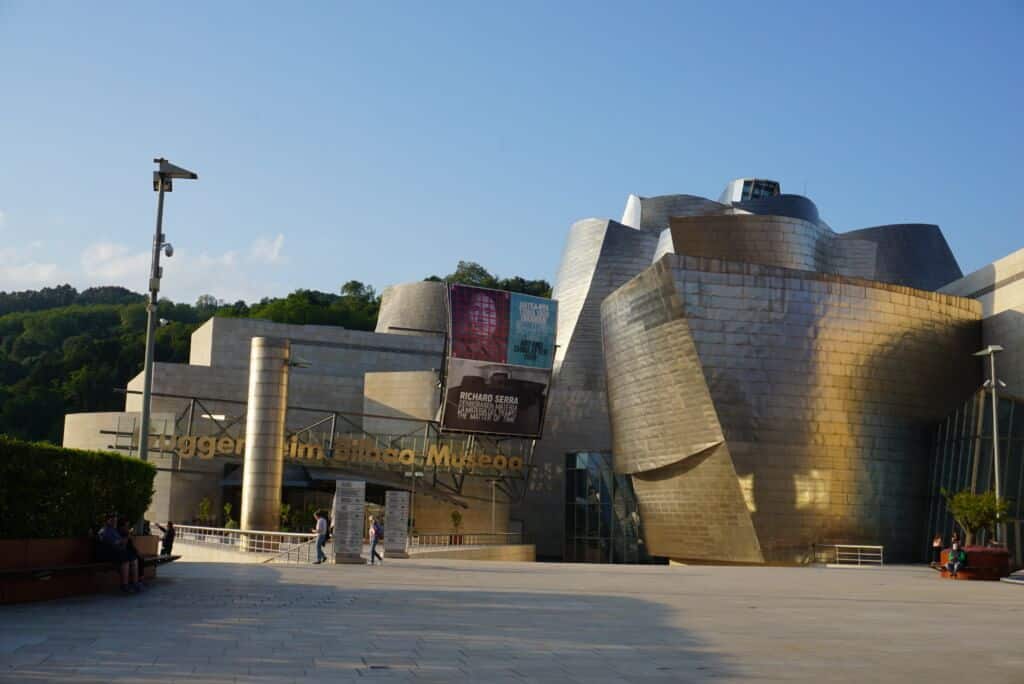 Bilbao, in Northern Spain, is not to be missed. Besides one of the main places that Robert Langdon visits in the novel, Origin, the city is also a good place to start your gateway to Northern Spain's delicious food.  It is one of Spain's biggest cities, more commonly known as the home of the Guggenheim, with its imposing metal structure and also the Bizkaia Bridge, a UNESCO World Heritage Site, and is one of the few remaining transporter bridges in the world.
Bilbao is also home to Athletico Bilbao if you are a soccer/football fan, a club known for recruiting Basque talents only, which is definitely something unique in these football clubs. Do watch a game or tour the complex if you wish, the stadium is located right in the city centre!
Malaga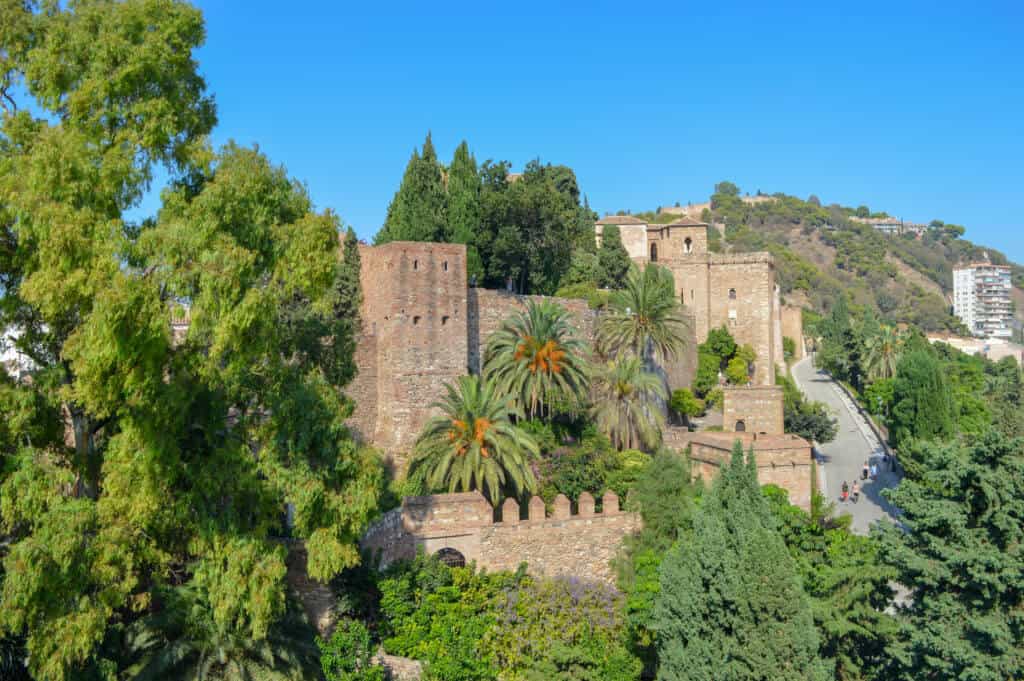 The southern Spanish city of Malaga has a lot going for it. It's so much more than an airport and gateway to the Costas. With almost year-round sunshine, an abundance of art galleries, museums, a cathedral, an 11th century Alcazaba (the best preserved in Spain). Did you know Pablo Picasso was born here? As was the actor Antonio Banderas, who still has an apartment in the city centre. Malaga is an eclectic mix of the old and the new.
Chic cafes and traditional taverns are on almost every corner of the narrow streets in the old town. You can meander the cobbled streets sampling local wines and tapas whilst at the same time seeing roman mosaics.
Malaga's port is one of the oldest continually operated posts in Spain, and even today it's an important route between Spain and Africa. Cruise ships also dock here.
The port area itself has undergone a modernisation in recent years and is lined with trees, gardens and numerous restaurants and bars with outdoor areas to enjoy the sun and watch the world go by.
Malaga has something for everyone. Don't miss it!
Hayley – www.borderlass.com
Corralejo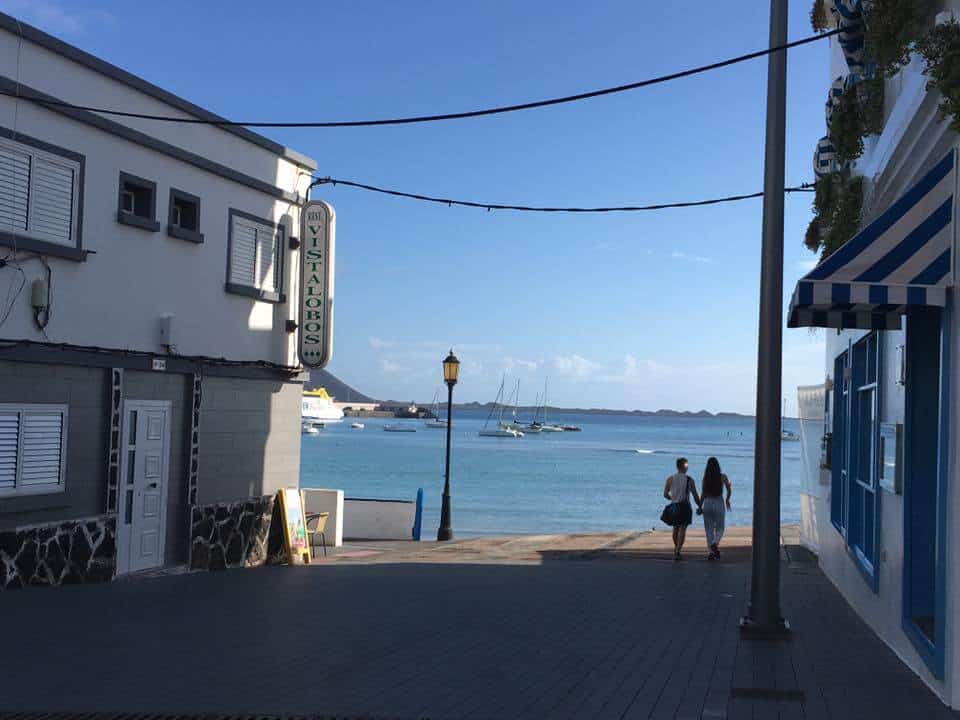 Corralejo was our first trip as a family. This beautiful Spanish village boasts it all, supermarkets, water-parks, beaches, malls, restaurants and more. If you want to experience a clean Spanish village then Corralejo certainly fits the bill. The small town on the North of Fuerteventura Island is always warm, unlike some other parts of Spain.
You can feel safe and comfortable walking around, even at night and there are a number of great places to eat. The public transport is easy to get and you can find beautiful and cheap bungalows to rent all over Corralejo.
Natasha – www.meldrumsonthemove.com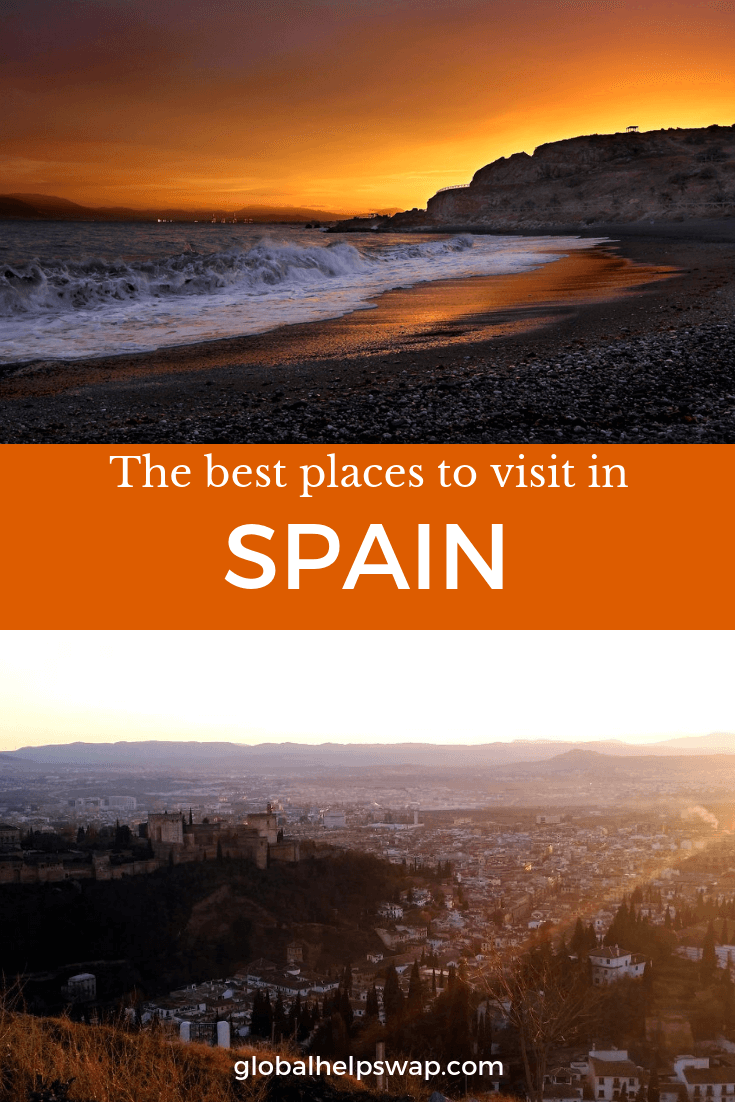 As you can see there is more to Spain than you know. Next time you visit why not visit a place that is slightly off the beaten track and discover a different side to this amazing country.
If you liked this post on Spain you might also like these:
A 2 day guide to Galicia – If you are heading to Galicia read our post on the Top Things To Do In Galicia Spain. This 2 day guide covers food, culture, wine & much more.
A Pintxos Tour around San Sebastian – If you are a foodie and are heading to San Sebastian then you have to go on a San Sebastian Pintxos Tour. Check out our post on which one to choose.
The Quiet Side Of Ibiza – Are you heading to Ibiza and want to avoid the crowds? Then read this post to find out where the quiet side of Ibiza is. From empty beaches to shrines.
Unmissable Things To Do In Lleida – For an amazing trip to Lleida in the Pyrenees read our essential guide of things to do in Lleida. National Parks, Star Gazing and more. Buen viaje!
Barcelona Sightseeing By Bicycle – Do you want to do some Barcelona Sightseeing but you are short of time? How about seeing this fantastic city by bicycle? Its quick, fun & healthy. A win-win.
#LoveYourTravels