The dusty plain goes off as far as my eyes can see. There are weird rock formations all around me and the snow on top of the mountain is slowly melting. The winds are too strong to go up to the summit which is a shame as I can imagine the views from up there would be amazing. The paragliders we saw earlier are happy with the winds though. Every time we move on to a different area the landscape changes. It reminds me of past trips to Mongolia and Iceland as the ethereal moonlike landscapes are similar. I can't believe that I am in Tenerife experiencing this, it has completely shattered my preconceptions of the island.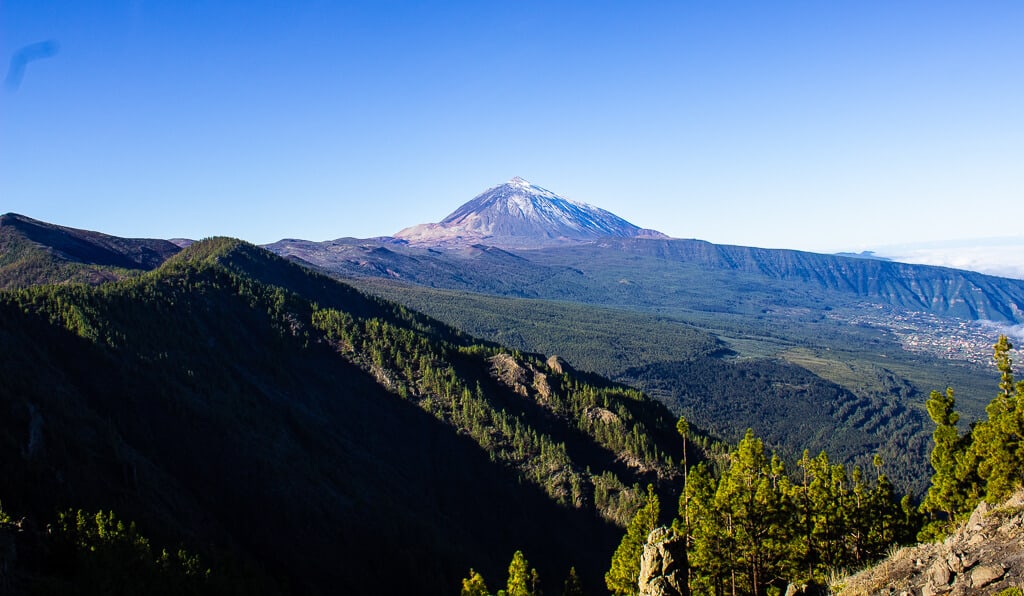 North Tenerife – The Best Place To Stay In Tenerife


It still amazes me that I am discovering places in my home continent of Europe. I have been travelling around Europe since I was 13 and I thought I had seen it all. That is partly because of my preconceptions of certain places. Ibiza is a perfect example. I always thought it was just for people into clubbing and dance music, it turns out that is only a tiny part of the island. Most of the island is a chilled out paradise with wineries, yoga and small villages.
When I was invited to Tenerife you would have thought that I would have learnt my lesson after Ibiza but no, I had images of Tenerife being a place for young Europeans to live out their hedonistic dreams. There certainly is that side to it but like Ibiza, there is so much more to this Canary Island than just parties and cocktails especially in the middle and North of the island.
If you want to discover a side of Tenerife that is full of nature, friendly locals and authentic villages then North Tenerife is the best place for you to stay.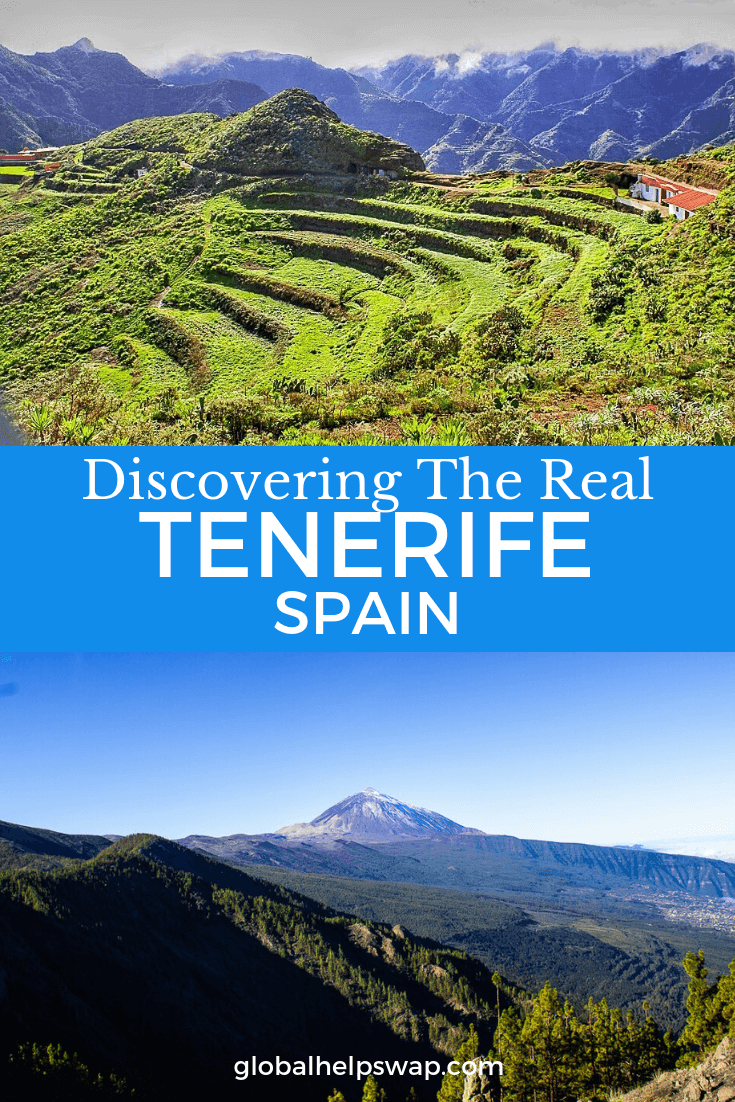 Teide National Park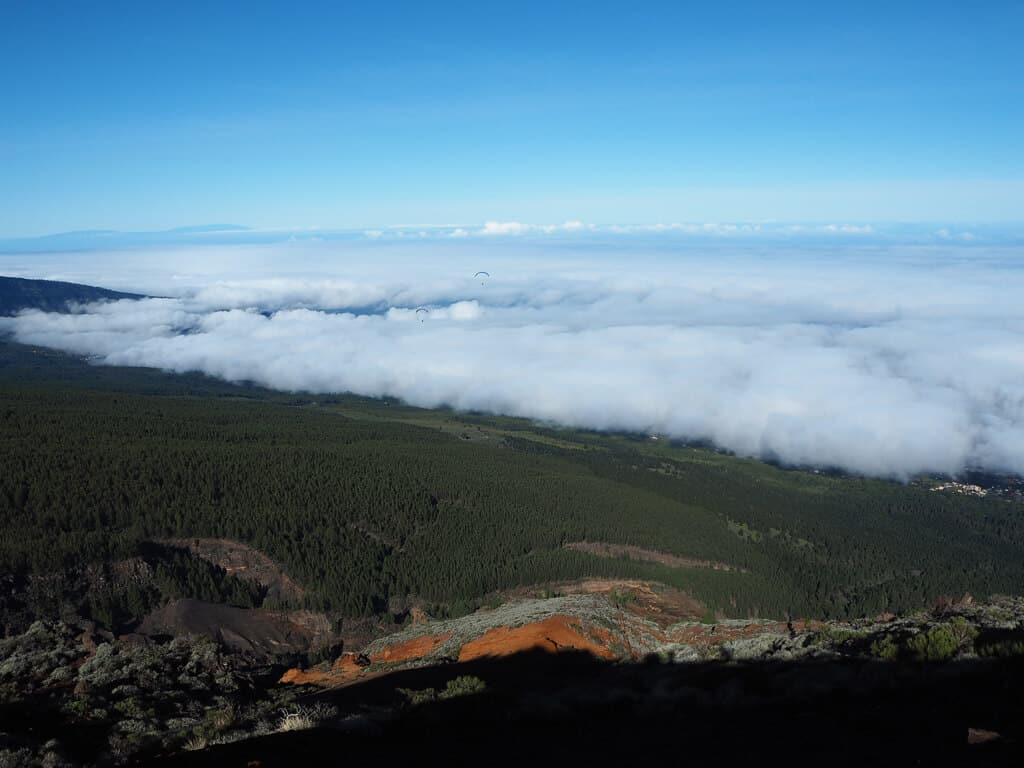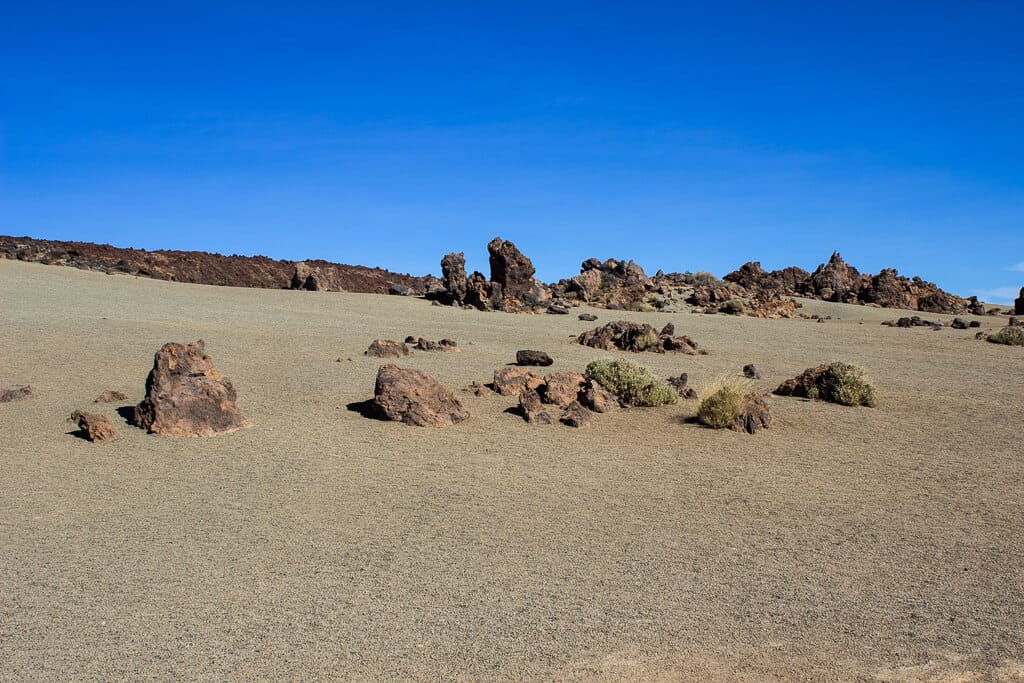 I am in Teide National Park the home of Mount Teide, the largest mountain/volcano in Spain with a height of 3,718 meters (12,198 feet). It is my first day on the island and I am already blown away by the natural beauty of Tenerife. Even when nature is at its most destructive it can create things of beauty. The landscapes around me have been created by Mount Teide erupting over thousands of years.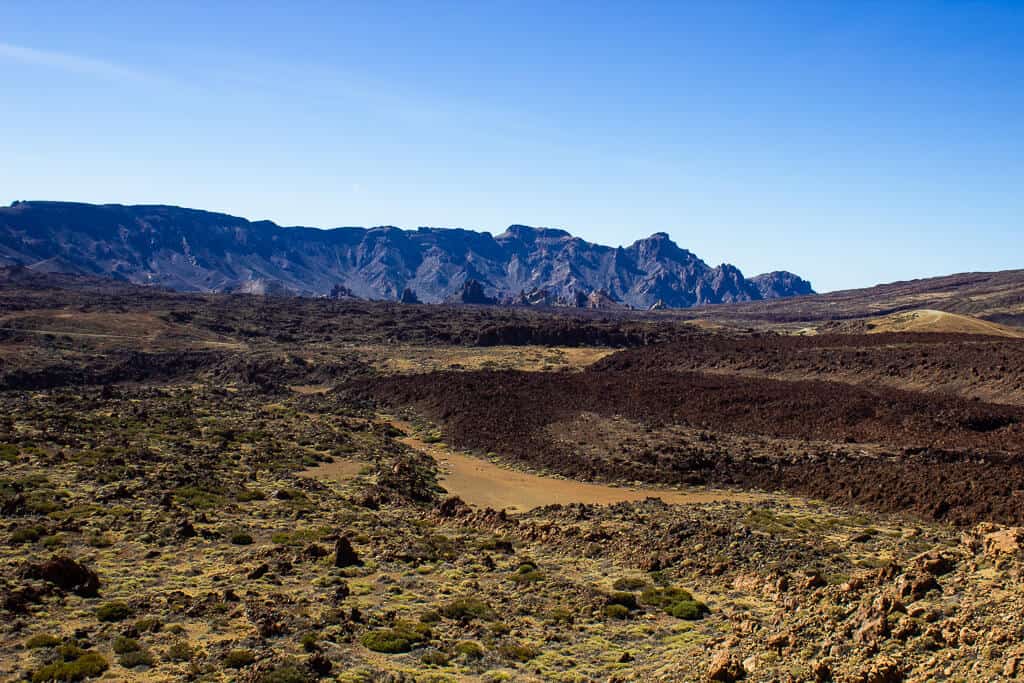 Teide National Park was created in 1954 making it the 3rd oldest National Park in Spain. It was declared a UNESCO World Heritage site in 2007 and is the most visited National Park in Europe and eighth most visited in the world! It is not hard to see why. There is a feeling of emptiness when you are in the park which is so rare in Europe. Apart from the odd cafe and hotel, there are no buildings blocking your eyesight from the sky so you can just look forward instead of up. It is hard to believe that I am only 4 hours away from hectic London.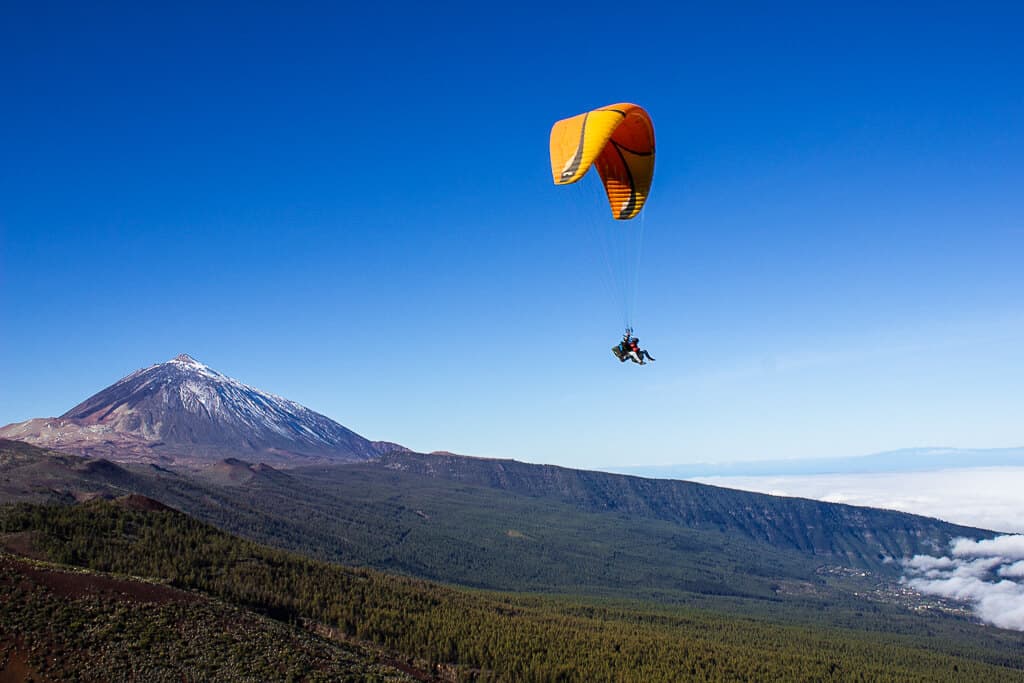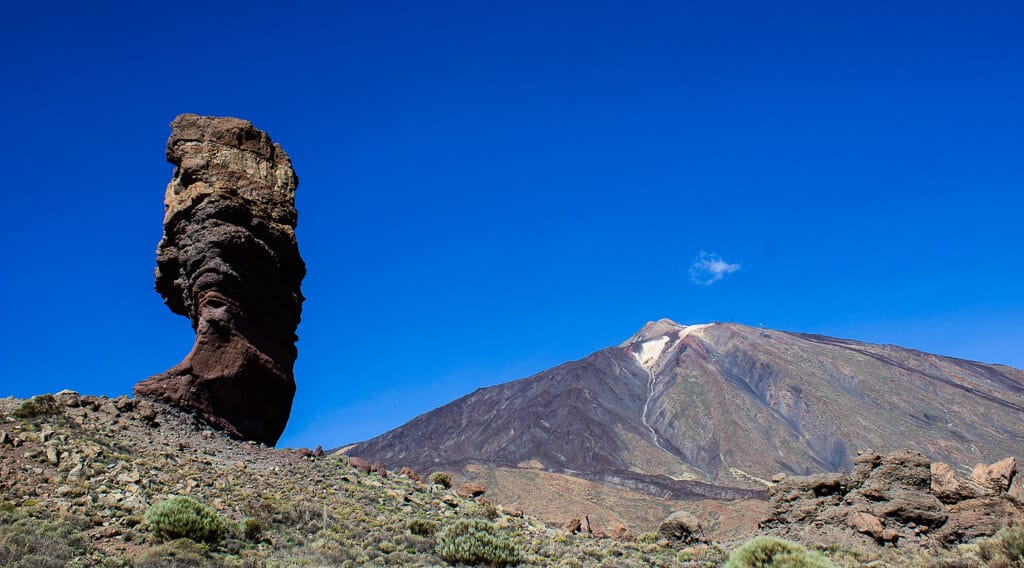 Activities in the park include trekking, paragliding, taking the cable car up to the summit (you have to book), or even just driving through from one side of the park to the other. If you are feeling adventurous you can stay the night at the summit at the Altavista Refuge. Teide National Park is too exceptional just to have a paragraph on it so stay tuned for a more comprehensive guide to the place.
Anaga Rural Park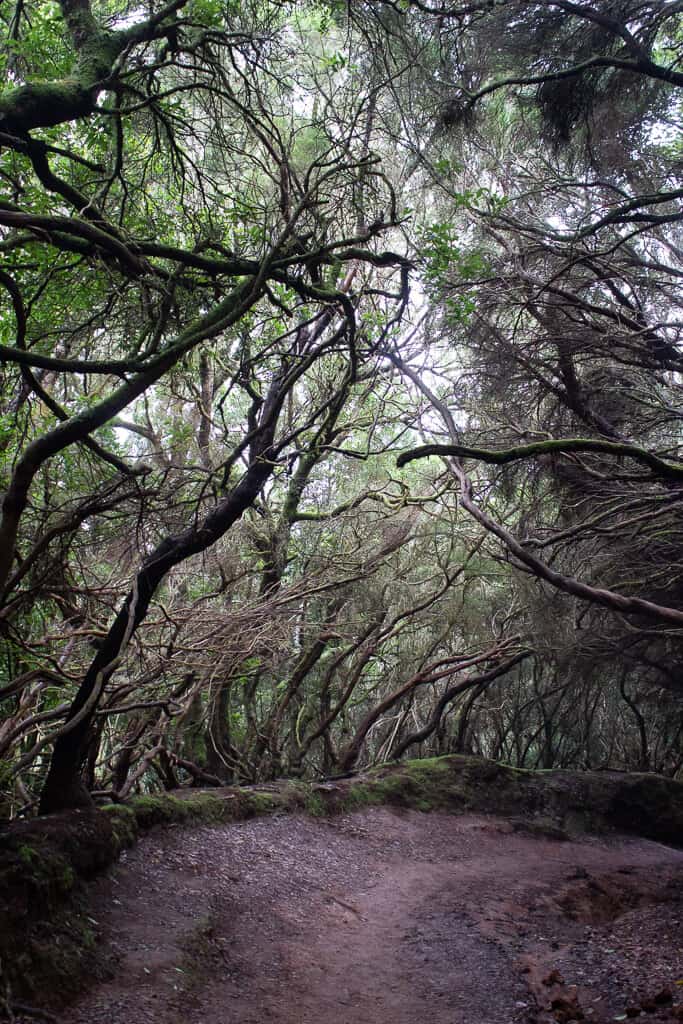 I have gone from a moonlike landscape to an enchanted forest. We are walking in Anaga Rural Park and the scenery would not look out of place if I was walking in the Alps. Anaga Rural Park was declared a UNESCO Biosphere Reserve in 2015 for its unique flora and fauna. The park covers most of the mountain range located in Tenerife's North East. As the park covers such a large area there are many different sides to it. You can walk through a forest full of ferns and laurisilva (which has been around for 40 million years!) to a trail through mountains and then down to a beach all in a day.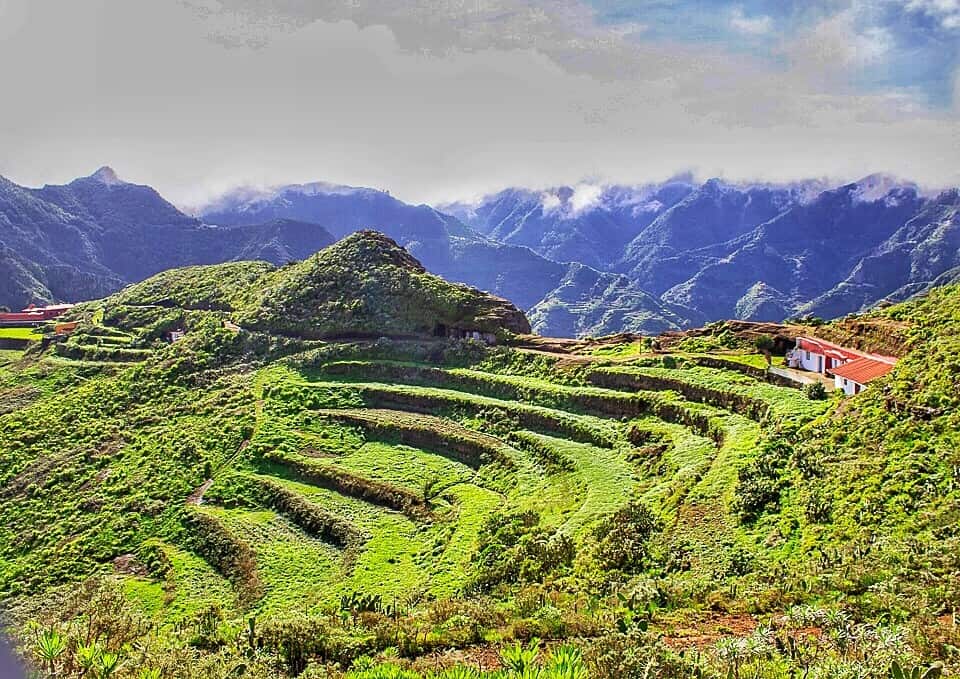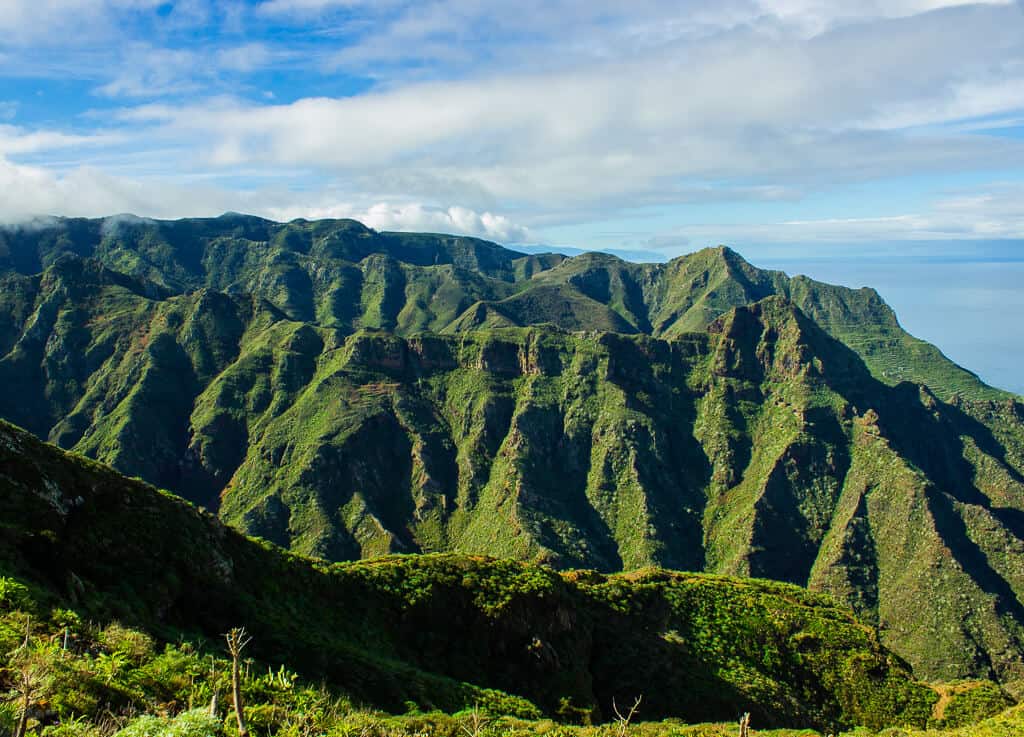 We started our day at Cruz el Carmen Visitor Centre where you can get info on Anaga Rural Park and walk through the forest on the marked pathways. We are now in Chinamada where the landscape has changed yet again. In just two days I have gone from a moonlike landscape to alpine scenery and now what I can only describe as an Asian rice terrace scene. The local farmers are using the terraces to grow potatoes and other vegetables. The scenery is stunning. I have mountain peaks going off into the distance behind me and Atlantic waves crashing on the black volcanic beach below me.
Chinamada has a population of around 220 people, most of them living in Cave Houses. These houses are literally built into the cave which helps keep the building cool. They are more modern than I imagined though. You will see cave houses with satellites, wifi and other mod cons, which is fair enough I suppose. We all want creature comforts even when we live in a cave! There is also a cave restaurant in Chinamada. Unfortunately, it is closed today so I can't tell you what it is like but our guide said it is known for its hearty food. I highly recommend a few hours trekking in Chinamada, the scenery is breathtaking.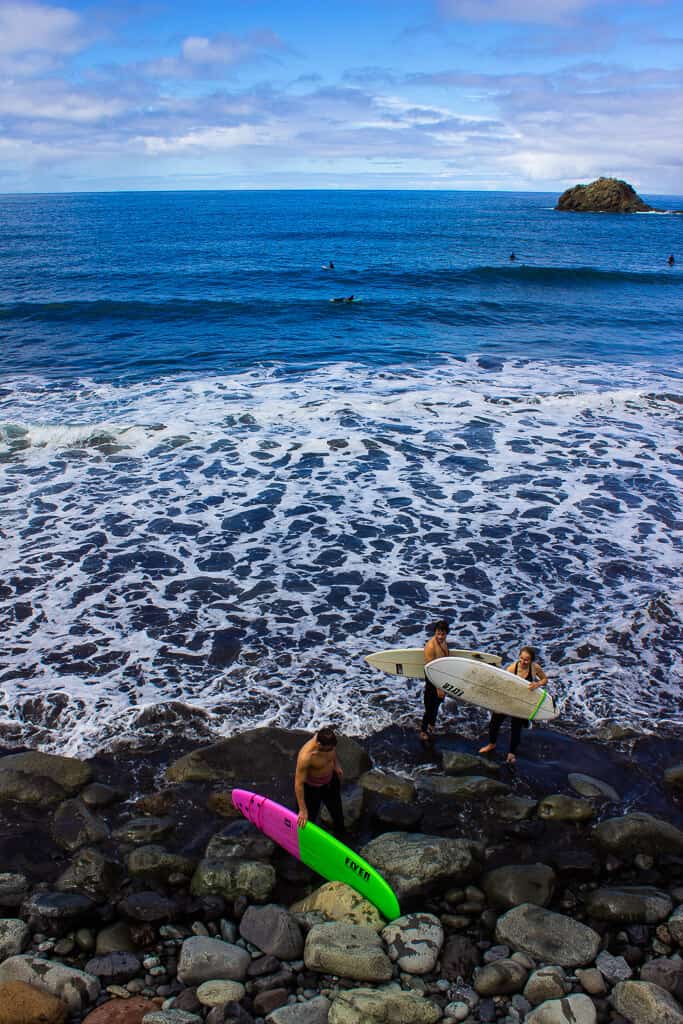 I am now watching surfers hit the waves on Taganana beach. The wild Atlantic is actually pretty calm today so it looks like a perfect day for beginner surfers. The beach here is black like most of the beaches in Tenerife. Actually, the white sand beaches on Tenerife are man-made as the sand was brought over from the Sahara desert. We have just eaten a delicious typical lunch of fresh fish with Canarian potatoes at Casa Africa which is a local institution. I have loved my day in Anaga Rural Park, it is the perfect place for walkers and hikers and yet again, it has shown me how diverse Tenerife is.
Casa del Carnaval in Santa Cruz (The Carnival Museum)

How did this happen? One minute I was walking around the wonderful Casa del Carnaval learning all about Carnival in Tenerife and now I am dressed as some 60's psychedelic wizard!? I should have known something was up as one of my companions (that's you Ana!) was like a kid in a sweet shop when she knew we were visiting Casa del Carnaval. She kept saying that she couldn't wait for the end part which I thought was strange. Now I know why she couldn't wait!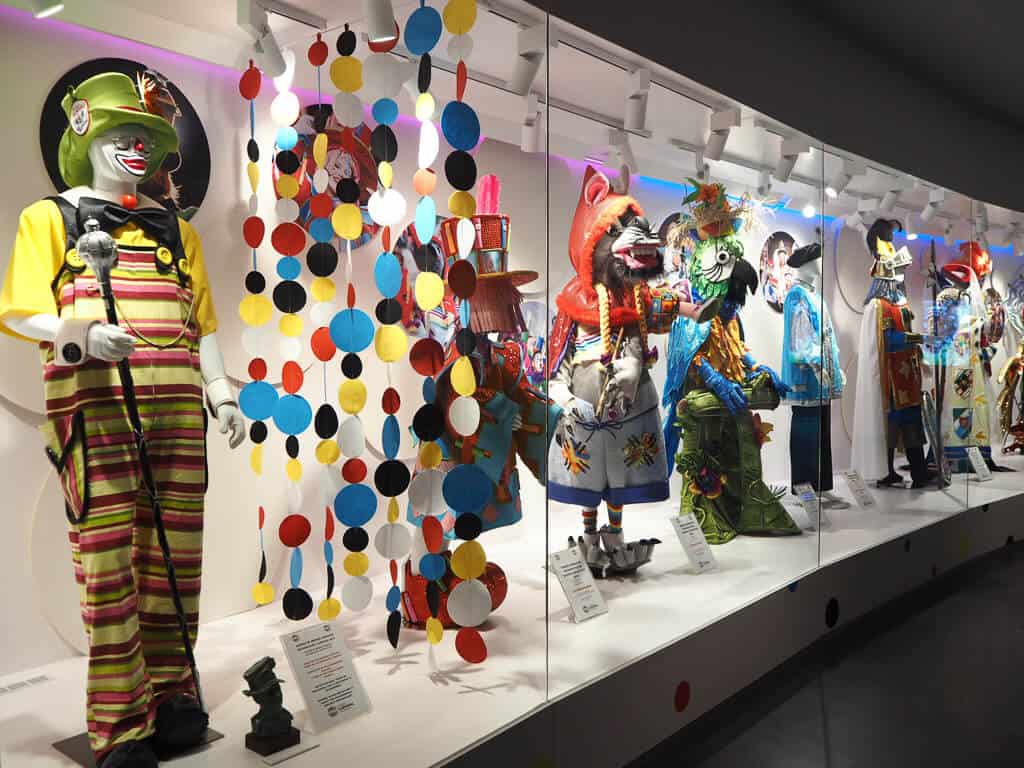 If you really want to know about Tenerife and its people then you have to visit Casa del Carnaval. Not only does the museum explain all about the history of Carnival through videos, installations and guides it also shows you how important and fun carnival is on the island. The carnival in Tenerife is the 2nd largest in the world after Rio and is considered perfect for families. It also a lot easier to attend if you are based in Europe.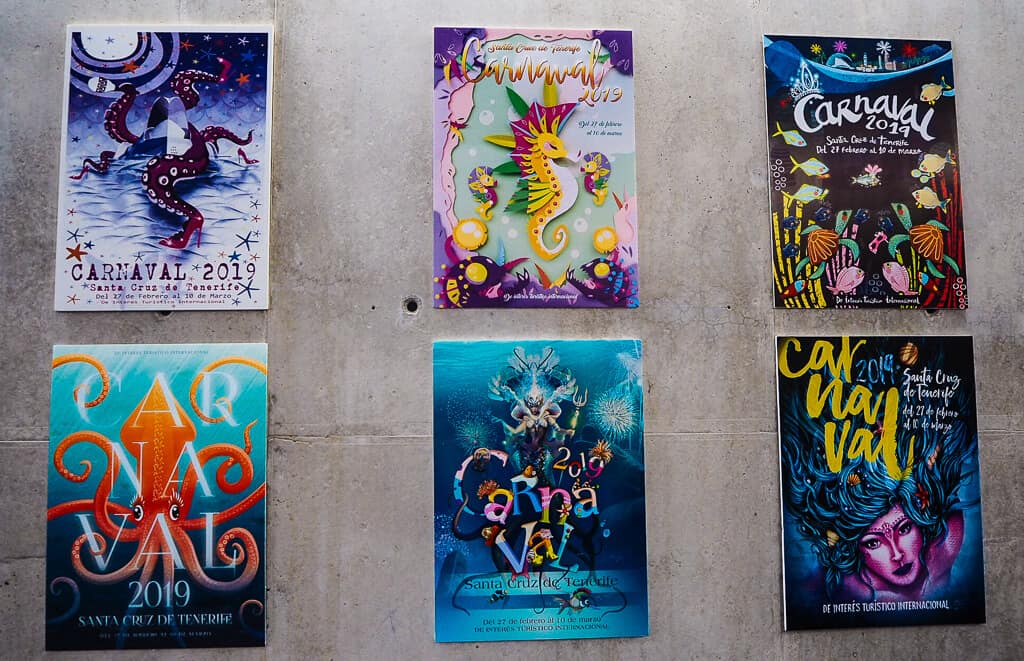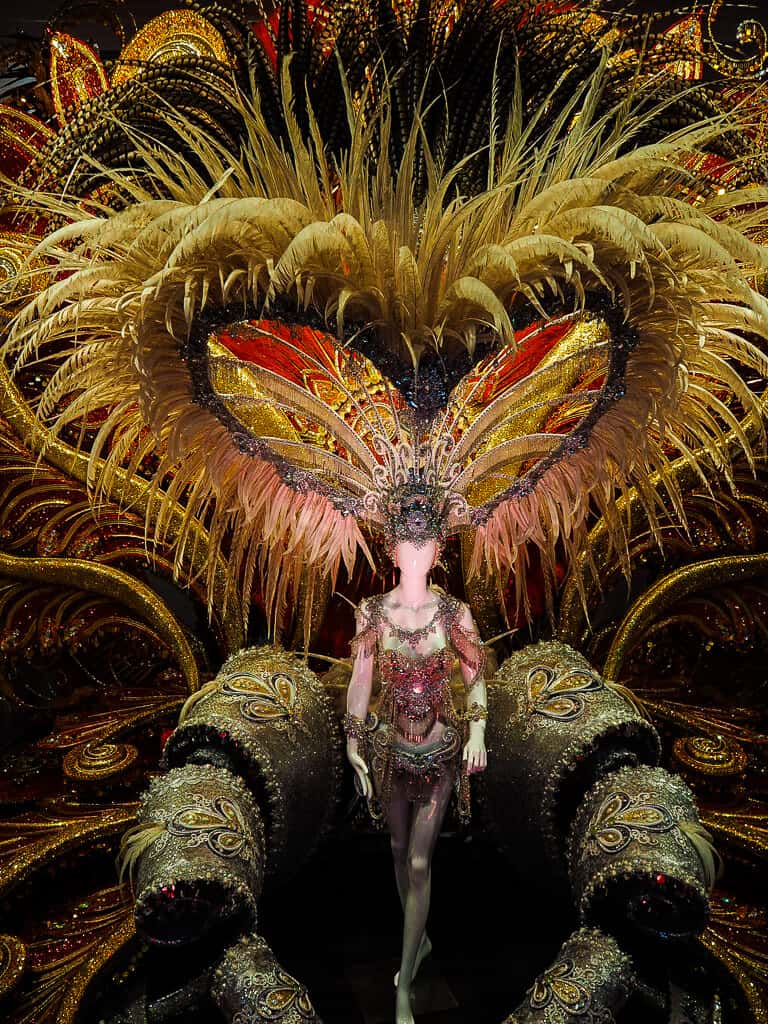 Up until walking into Casa del Carnaval, I had never really considered attending a carnival but after visiting this museum it has shot right up my bucket list, even after the costume change.
Casa del Carnaval Information: 
Admission Costs – From €6
Opening Hours – 10:00 – 18:30
Contact – Phone: 922 04 60 20.
Icod de Los Vinos Tenerife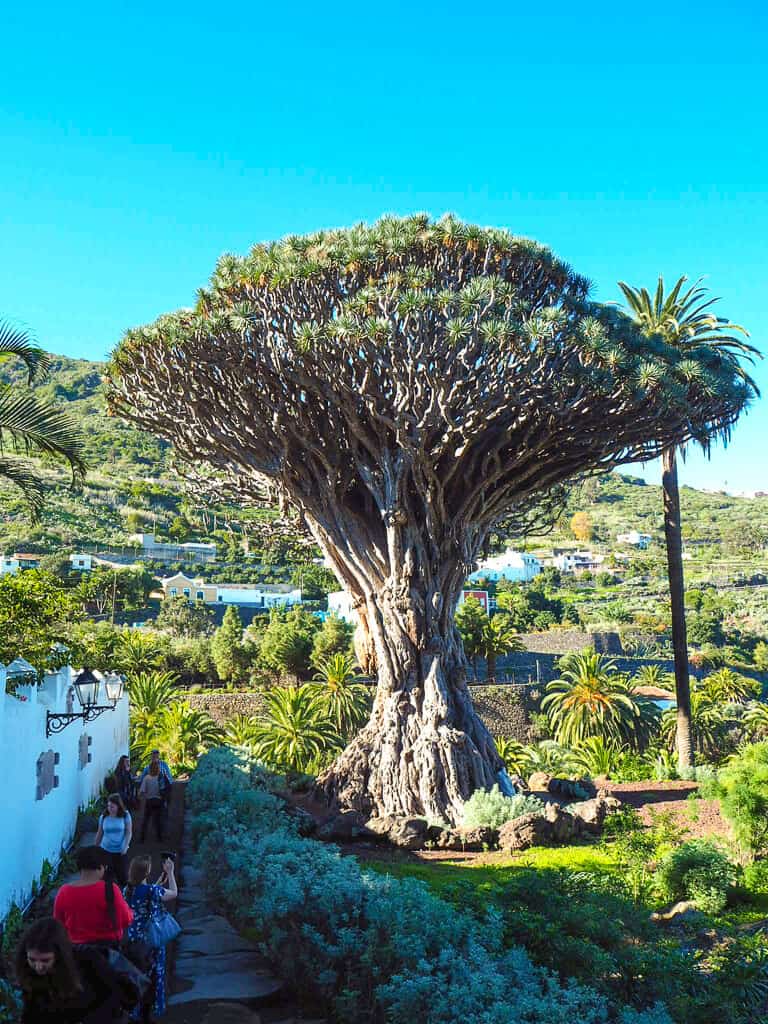 In front of me is a huge Dragon Tree. There is a real live dragon with its babies sitting at the top of the tree breathing fire. I have never seen anything like it. Okay, okay, that last bit is a bit of a lie but this ancient tree is a classic case where truth is more impressive than fiction. Nobody quite knows how old the tree is. The estimates range between 600 and 3,000 years old! Whatever its age this majestic beauty deserves a visit when you come to Icod de Los Vinos, a picturesque little town in Tenerife's Northwest.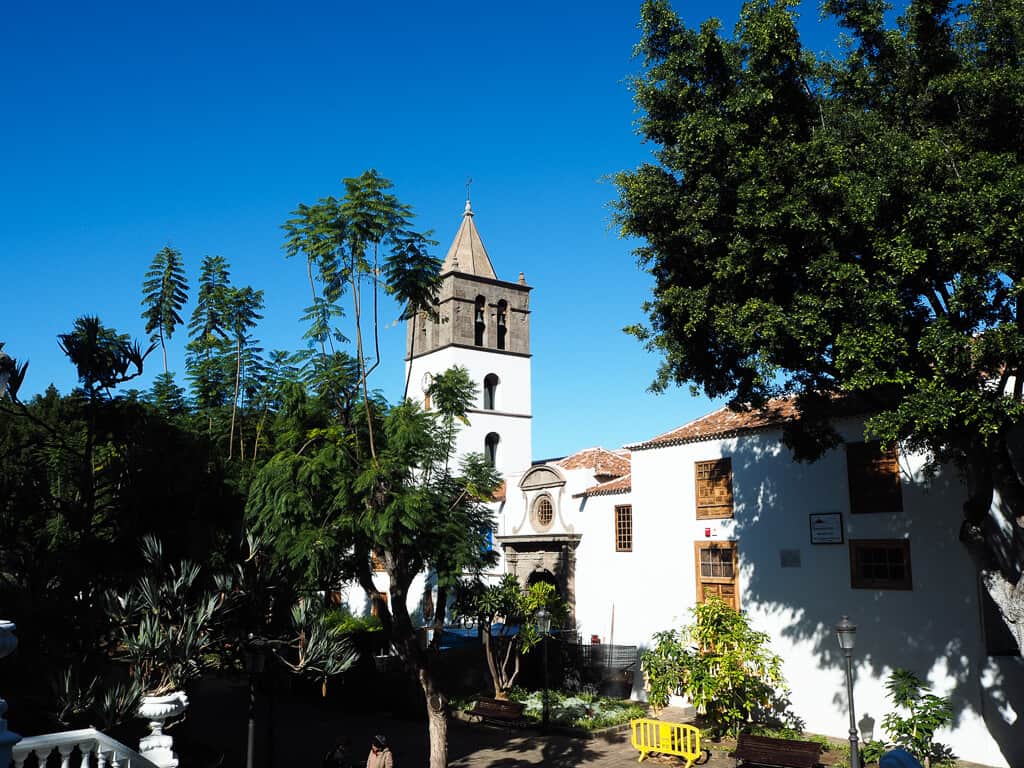 The town is located on a slope that stretches from the forests of the Canarian Pine all the way down to the Atlantic coast. It is a lovely place to have a stroll around with cobbled streets, art galleries, restaurants and bars. The name Icod de Los Vinos means "local wine" and when we visited it was the feast of St Andrew (the patron saint of Tenerife) where the locals celebrate the saint and the uncorking of the years' new wine. This is where things went a little bit mad. It seems like they celebrate new wine a little bit differently in Tenerife compared to their companions in Bordeaux. In Tenerife they do things like this: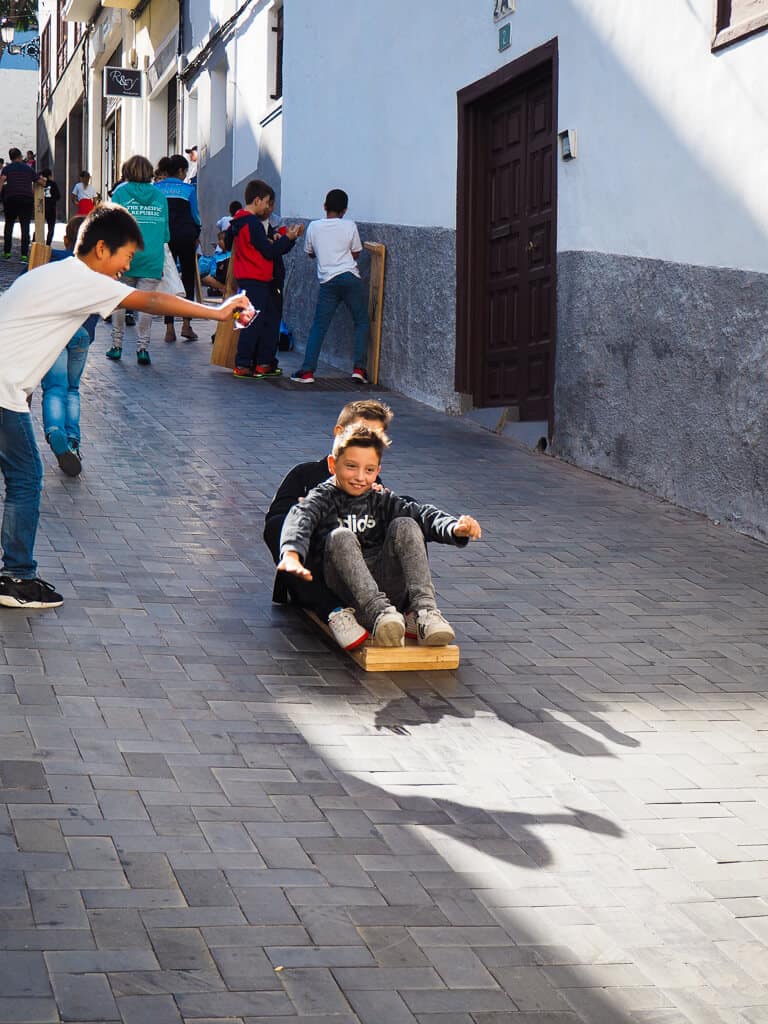 Apparently, this is just the practice one. The main one is 3 times longer where the participants (mainly adults) go a lot faster down the hill. Now, I love wine but not THAT much! It was great being in Icod de Los Vinos to witness this. There was a real festival vibe in the town. Drinking the new wine at 09:30 helped too!
La Laguna Tenerife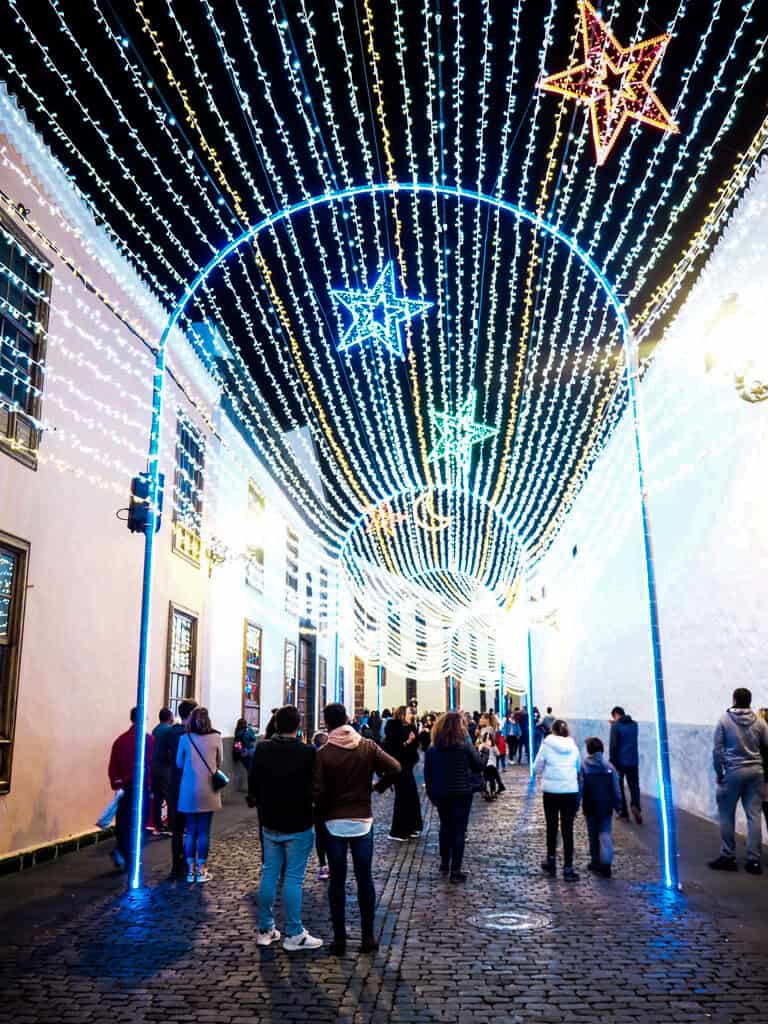 Our base in Tenerife is La Laguna, the 2nd largest city on Tenerife after Santa Cruz and 3rd in the Canary Islands. The Old Town of La Laguna is another UNESCO World Heritage Site and a perfect place to stay. I am walking around the pedestrian-friendly streets admiring the heritage buildings and Christmas decorations. There is a really nice buzz in the air with people eating al-fresco and having drinks in the piazzas. If you fancy a drink with a unique setting then head to El Rincon de Tintin, there are two bars here serving everything from craft beers to local wine. You sit in an ancient courtyard hidden from the main street outside.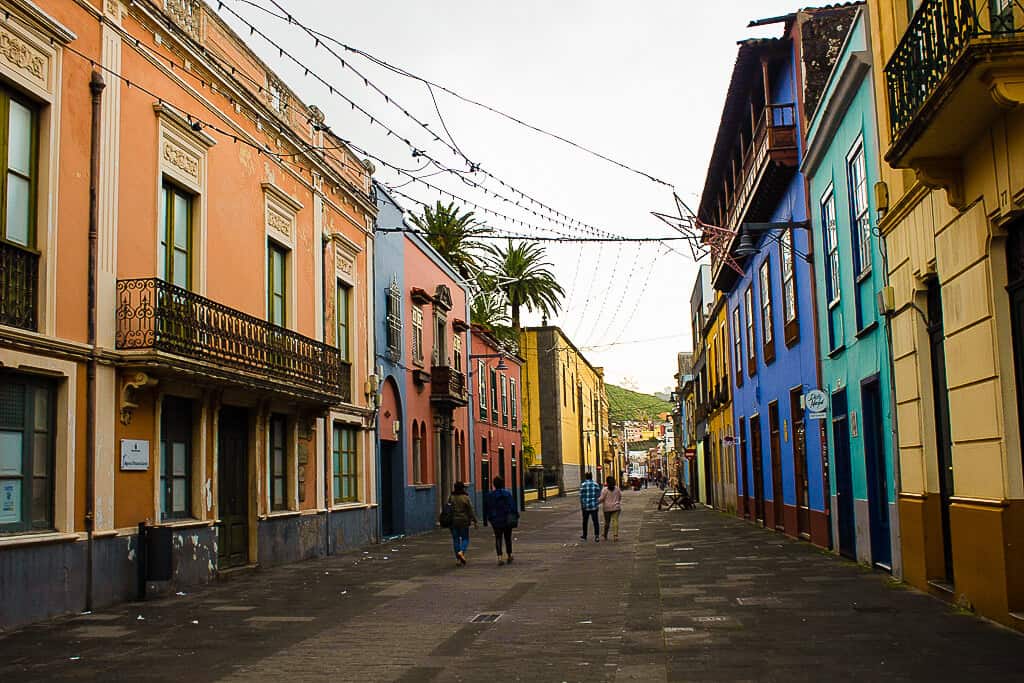 La Laguna is considered the cultural capital of the Canary Islands with a rich history going back centuries. You know the grid-system famous in American cities? It first originated in La Laguna. It was Tenerife's first capital too before that changed to Santa Cruz in the 19th century. When you visit here make sure you pop into the courtyards of the Heritage Houses that date back from the 15th century (they are closed on Sundays) to get a snapshot of how people used to live. The city reminds me of my time in Mexico with all the colourful buildings snaking off down the streets.
We are now walking back to our hotel admiring the Christmas lights when all of a sudden they go off. Who pressed the light switch I wondered? Seconds later they all come back on with an accompanying soundtrack of dramatic music and Queen. It is a wonderful spectacle and a perfect end to our night out in La Laguna. The city feels authentic and not touristy at all and when I come back to Tenerife I will base myself here again.
Accommodation in La Laguna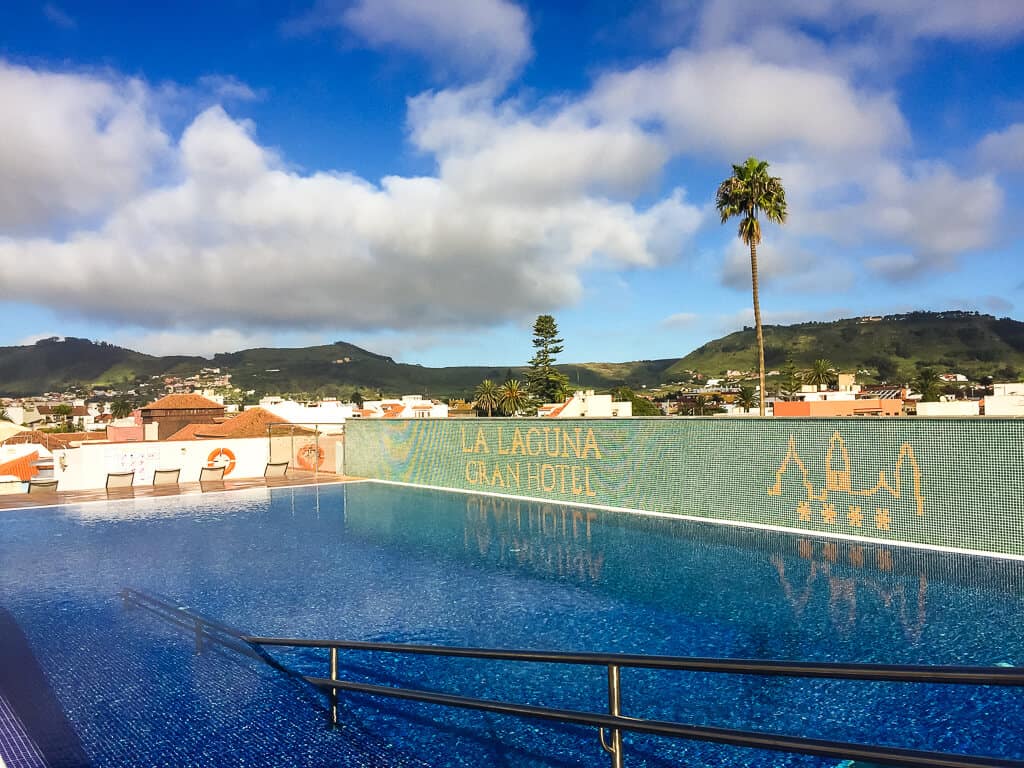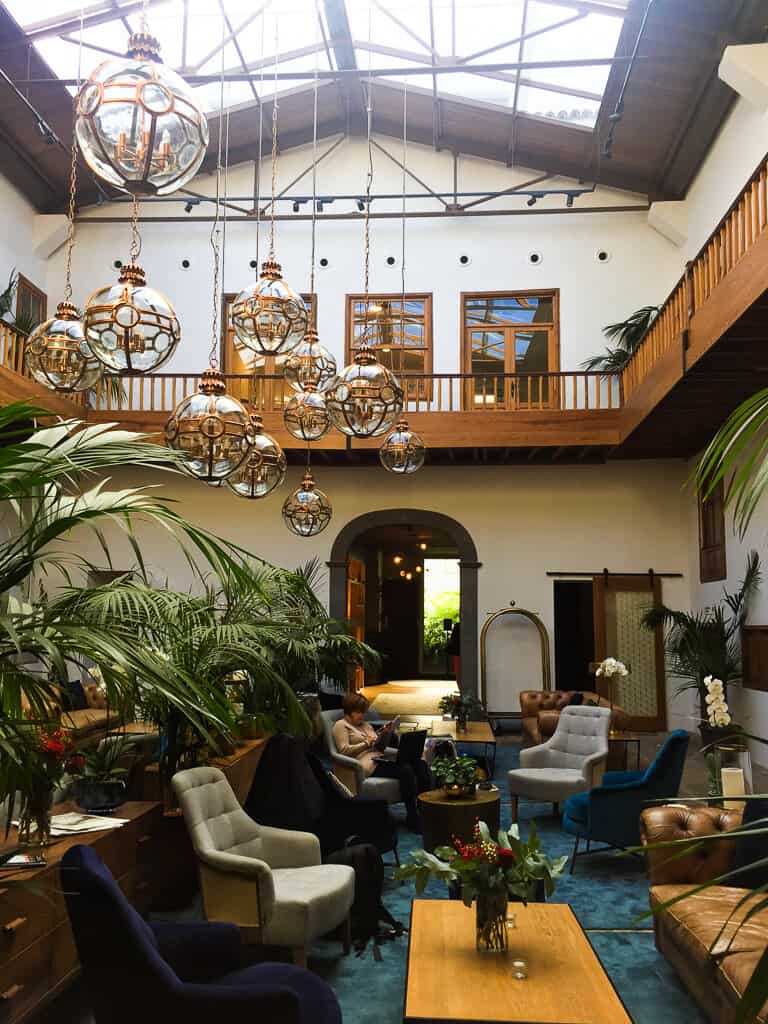 We stayed in the wonderful La Laguna Gran Hotel. The hotel is in a colonial building dating back to 1776. The rooms are spacious and elegant and there is a 22-meter pool on the roof giving you great views of La Laguna and the surrounding hills. There is a wine shop and a Michelin starred restaurant also connected to the hotel so if you are a foodie this is the perfect hotel for you. Check here for the latest prices for La Laguna Gran Hotel.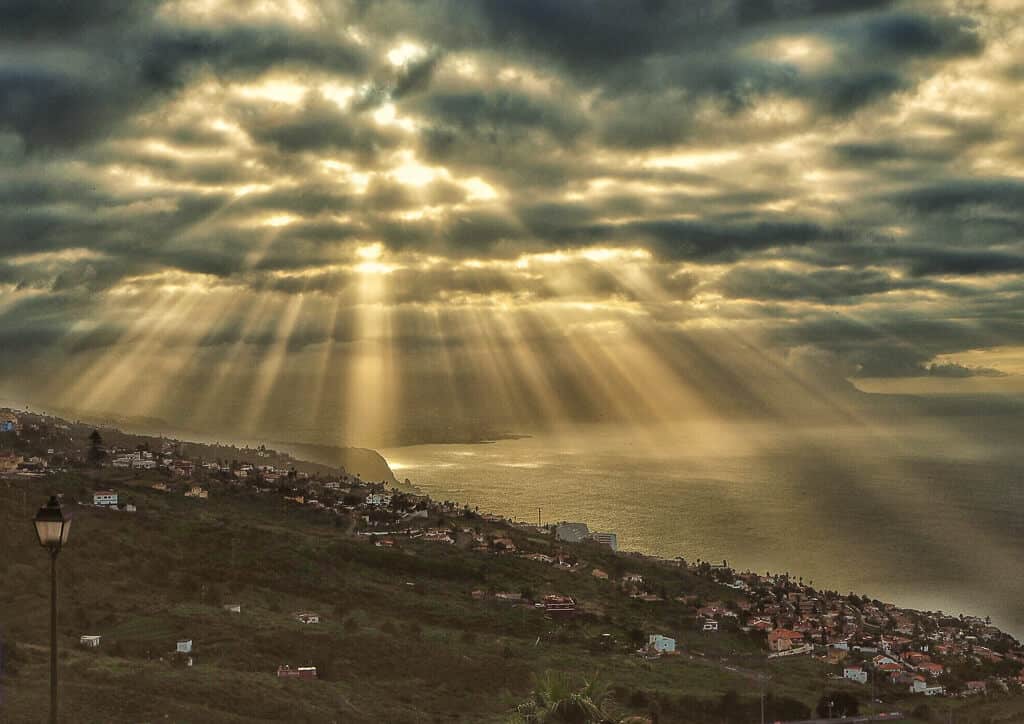 My four days in Tenerife completely altered my opinion of the island. For 4 days I was surrounded by stunning nature, quaint little towns and friendly locals. If you are looking for the Real Tenerife where you can trek up a mountain, walk through a forest and swim on empty beaches then North Tenerife is the best area in Tenerife for you. This year-round destination has made a lasting impression on me and I can't wait to return.
If you liked this post on Spain you might also like these articles: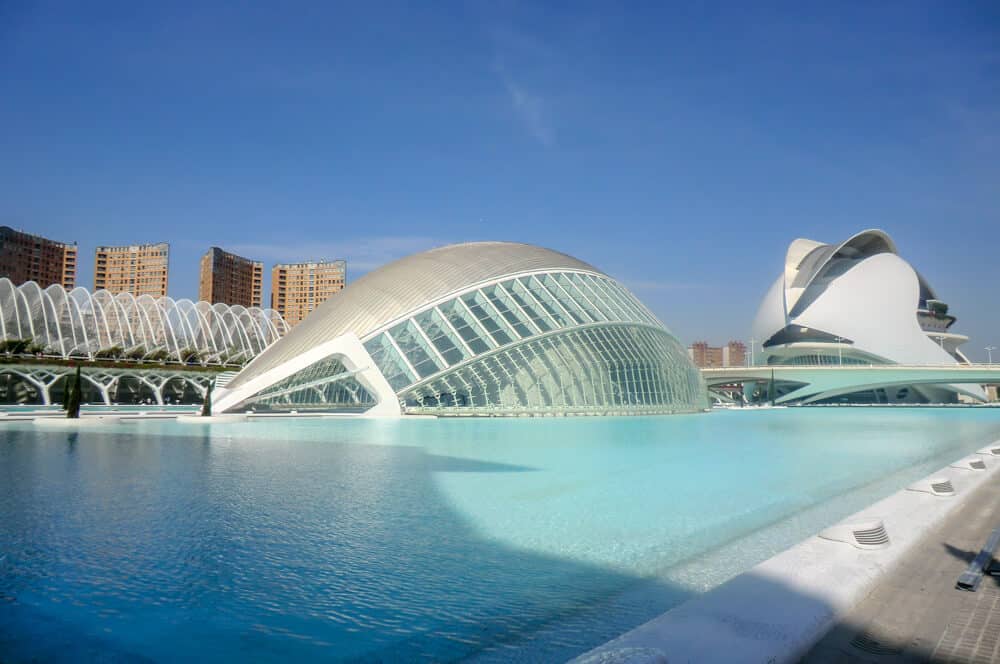 Top things to do in Galicia – If you are heading to Galicia read our post on the Top Things To Do In Galicia Spain. This 2 day guide covers food, culture, wine & much more.
Where to go in Spain – If you are thinking about visiting a different part of Spain then read our tips on The Best Places To Visit In Spain | Where To Go In Spain before you go.
Galician Food | Spanish Cusine At It's Best – If you travelling to Galicia then you have to try these 14 dishes to get a real taste of the place.
Barcelona Sightseeing by Bicycle – Do you want to do some Barcelona Sightseeing but you are short of time? How about seeing this fantastic city by bicycle? Its quick, fun & healthy. A win win!
Unmissable things to do in Lleida, Spain – For an amazing trip to Lleida in the Pyrenees read our essential guide of things to do in Lleida. National Parks, Star Gazing and more. Buen viaje!
The Quiet Side of Ibiza – Are you heading to Ibiza and want to avoid the crowds? Then read this post to find out where the quiet side of Ibiza is. From empty beaches to shrines.
San Sebastian Pintxos Tour with Devour tours – If you are a foodie and are heading to San Sebastian then you have to go on a San Sebastian Pintxos Tour. Check out our post on which one to choose.
#LoveYourTravels
This post was brought to you as a result of the #RealTenerife blog trip, created and managed by Captivate Media in partnership with Spain.Info. GlobalHelpSwap.com maintains full editorial control of the content published on this site and as always opinions are our own.