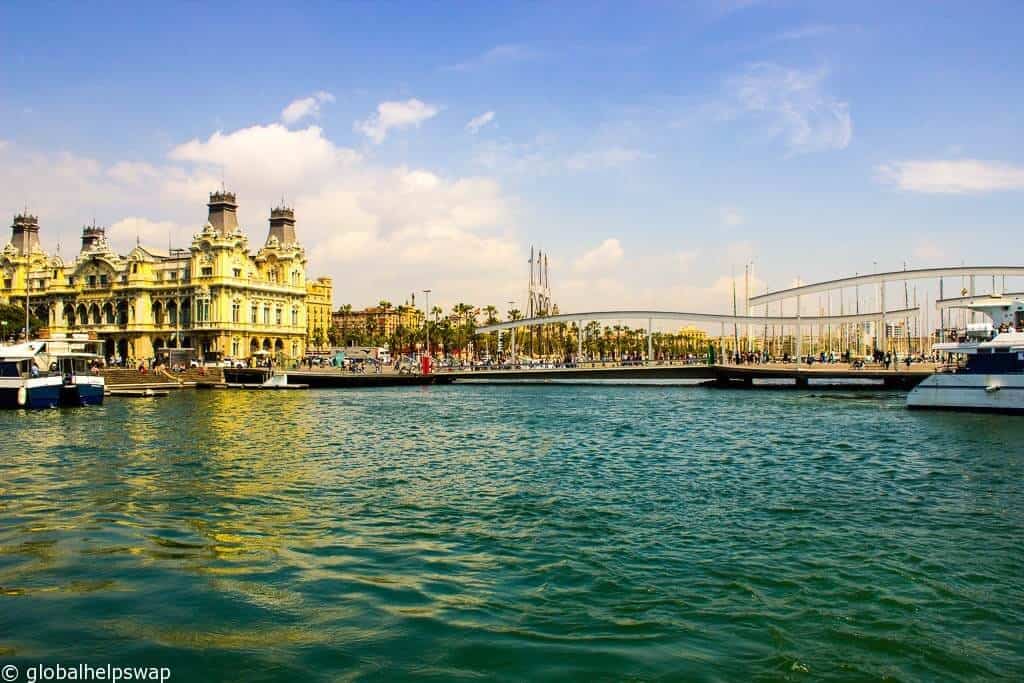 There are some cities that you instantly fall in love with. London, San Francisco and Paris were my early loves. More recent additions are Istanbul, Luang Prabang and Barcelona. I first discovered Barcelona in 2008 and vowed that I would live there at some point. That is still to happen but it will one day. I love the city! I recently returned to this fantastic place just before the TBEX travel blogging conference in nearby Lloret del Mar. As I only had a few days I wanted to see all the cities sights as quickly as possible. What better way than by bicycle?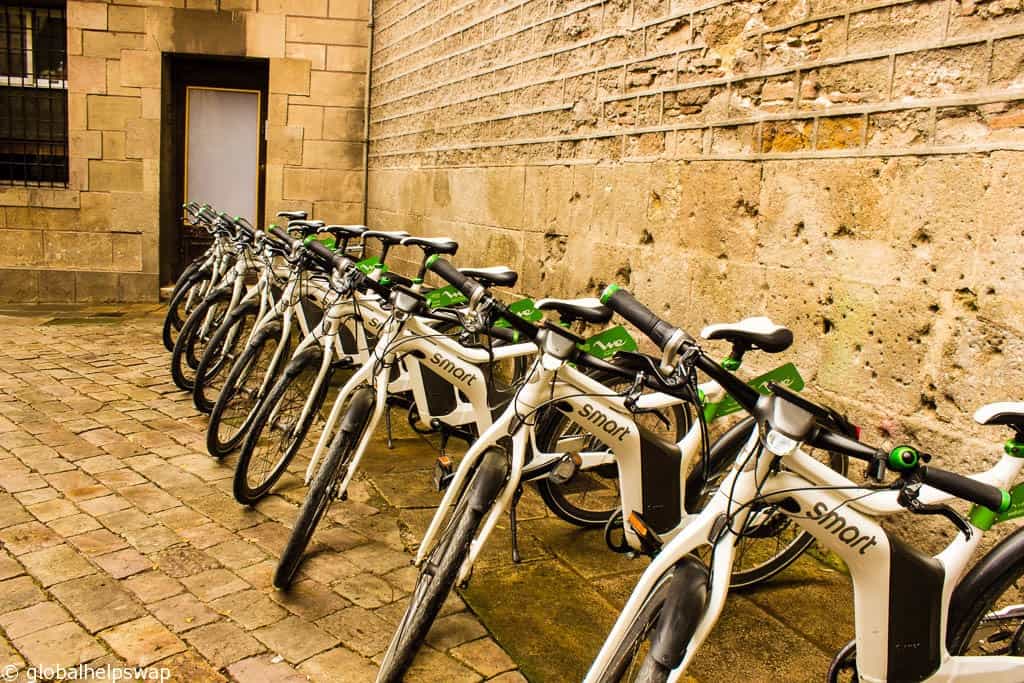 Not your run of the mill bicycles mind. The bikes we used were e-bikes (electric bikes) which came in handy when we were going up Montjuic Mountain! The motor only works when you are going uphill so you will be happy to know that pedal power got me around for most of the half day trip.
We started our day in the wonderful gothic quarter. It was real buzz riding around the narrow streets soaking in the atmosphere and history as we whizzed past. As we began at 10:00 the streets were quiet so it was easy to get around. If you decide to cycle independently bear that in mind if you want to visit the gothic quarter. It gets very busy in the late mornings and afternoons.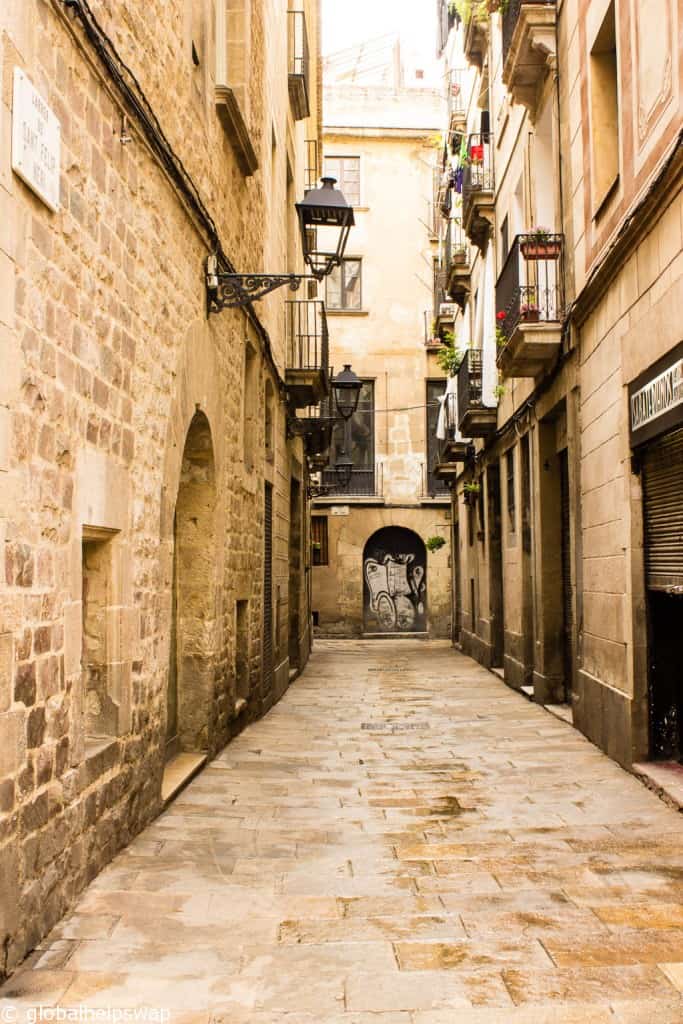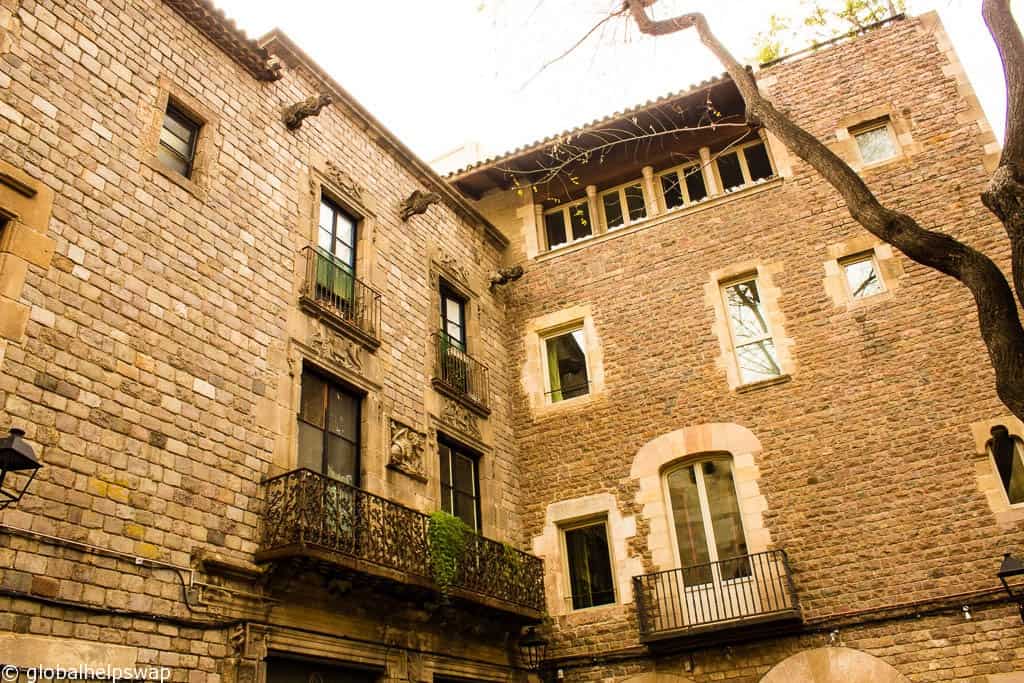 After speeding through the gothic quarter we headed to the Montjuic mountain. I must admit that I had some trepidation of riding all the way up a mountain. That's when the e-bike really showed its worth. It was a breeze cycling up the steep inclines. A tour de France cyclist would frown but e-bikes really open up cycling to a larger group of people who maybe wouldn't consider cycling because of fitness levels, etc.
We cycled about half way up before riding the cable car for the rest of the way. I had no idea that Barcelona had a mountain or cable car so within the first hour of my tour I learnt new facts. The views from the top were amazing. The whole city lay below us with the blue mediterranean shimmering in the distance.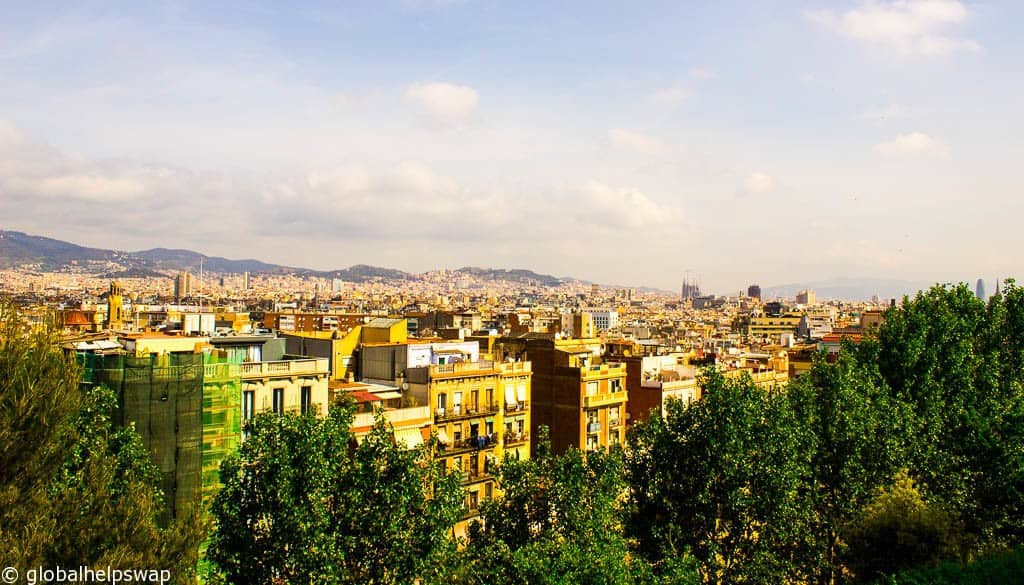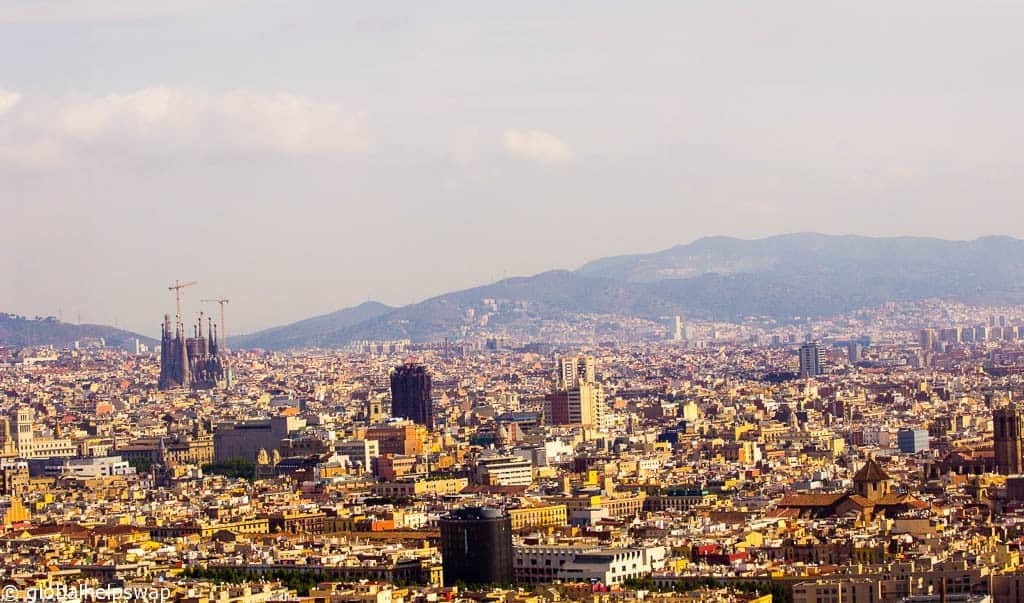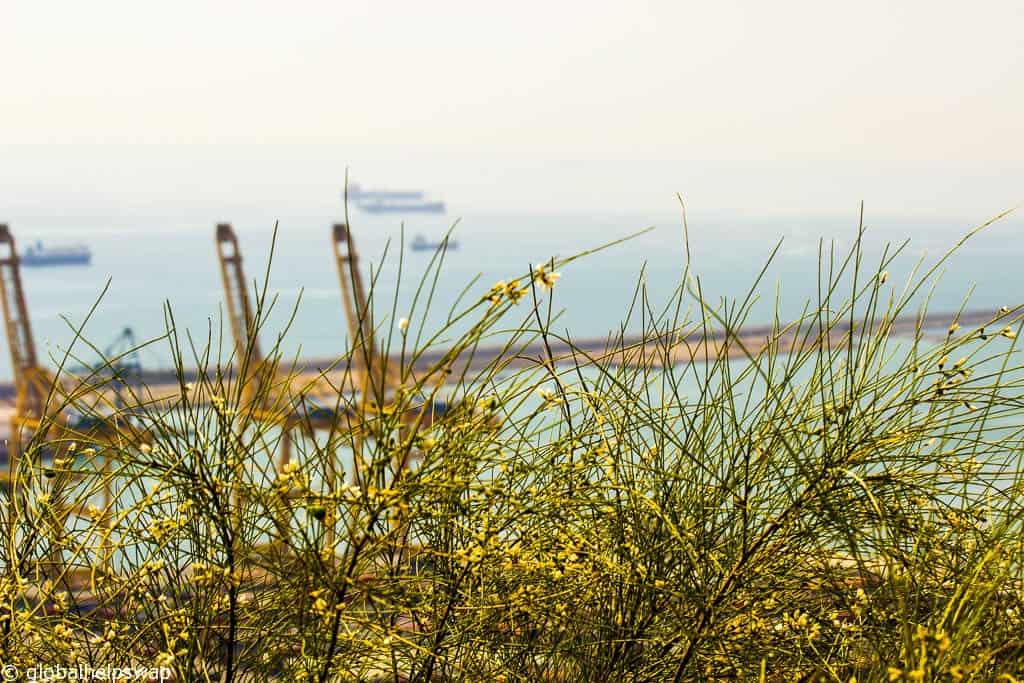 On our way back down our guide took us to a little known park that even locals are unaware of. Montjuic Park is like a little slice of Arizona dropped in the middle of Europe. With its beautiful cactus plants and desert like topography, I was expecting a cowboy to ride out and greet us.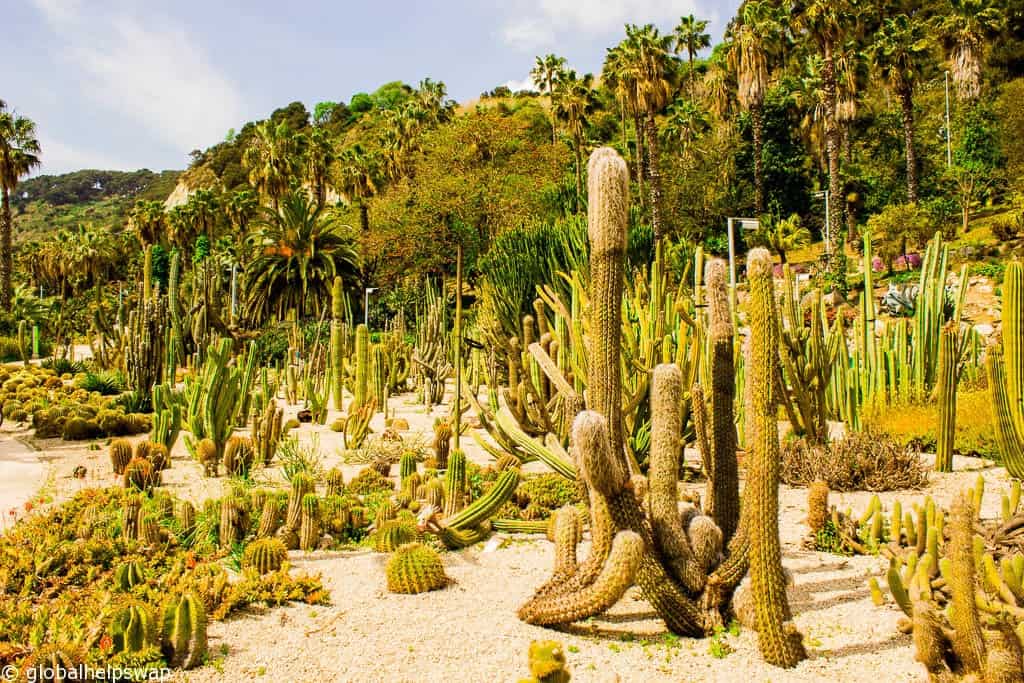 After the desert we headed to the beach. One of the early reasons why I fell in love with Barcelona was the fact that it had a beach. You have the best of both worlds. City life and all that has to offer, like nightlife, culture and plenty of restaurants and then on a hot sunny day you can head to the beach to cool off. Perfect.
When we got to the water, we left our bikes by the shore and jumped on an eco-boat to have a quick tour of the harbour. The sea breezes were a welcome relief from the hot city.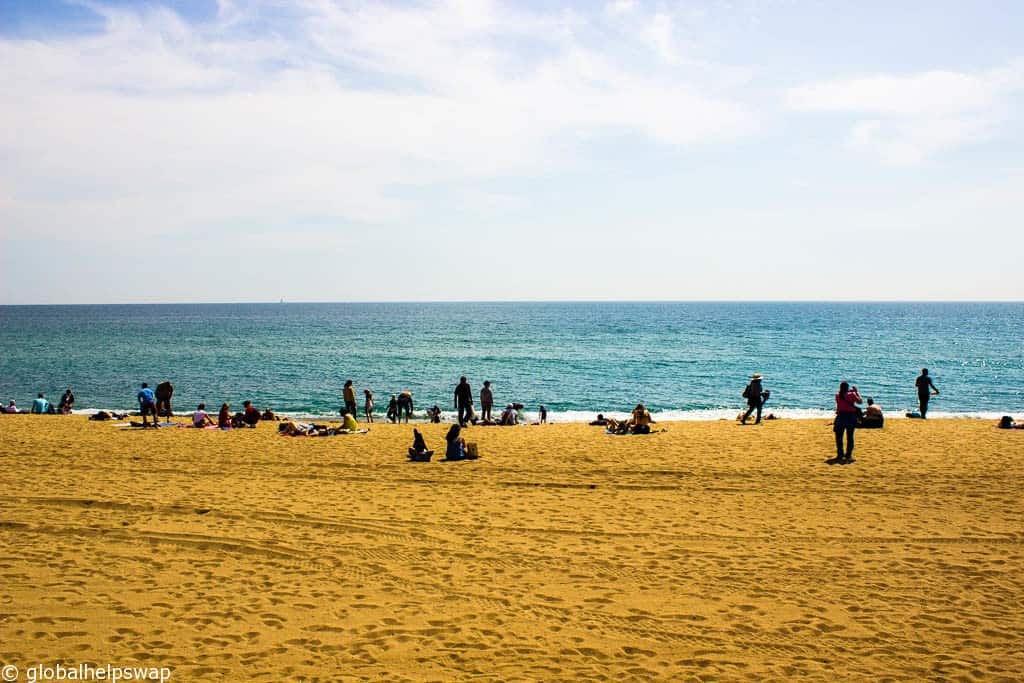 30 mins later we were back riding on the promenade whizzing past a group of segway riders feeling very smug as they dawdled along. I don't know if it was the e-bikes or our guide but we were riding at some fast speeds which I loved. I felt like I was a teenager again on my BMX.
Our last port of call was our "reward" for all our "hard work".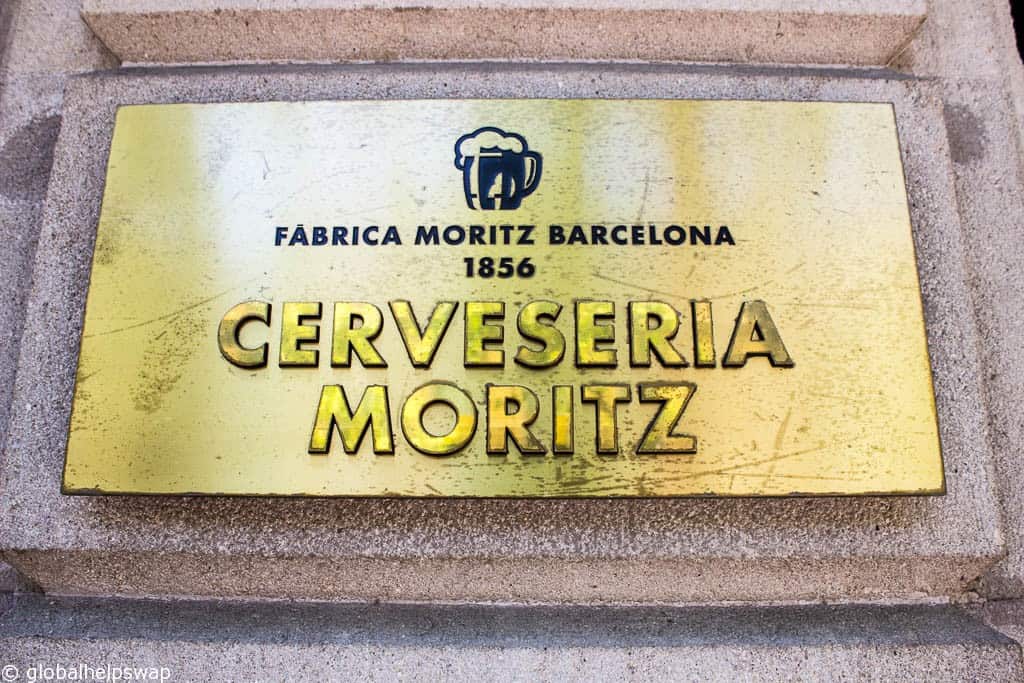 There is nothing like an ice-cold beer (or 3) after a hard days cycling around a hot city. And what better place to have one than in a world-famous brewery! If you visit Barcelona, you have to visit this place for a drink and some food. The interior is very cool as you can see from the photos below: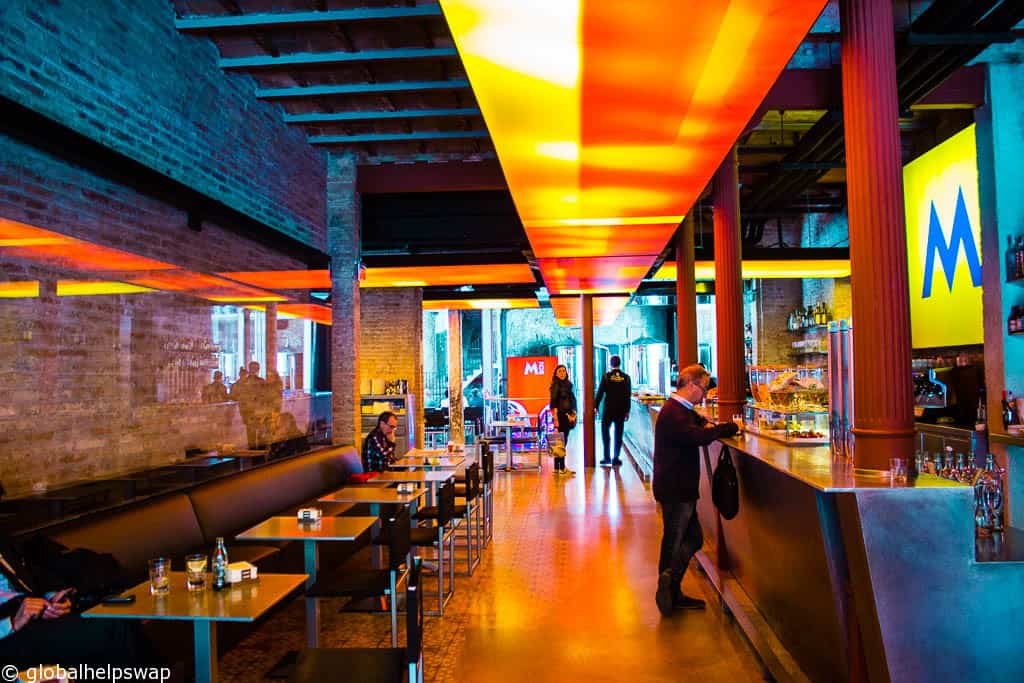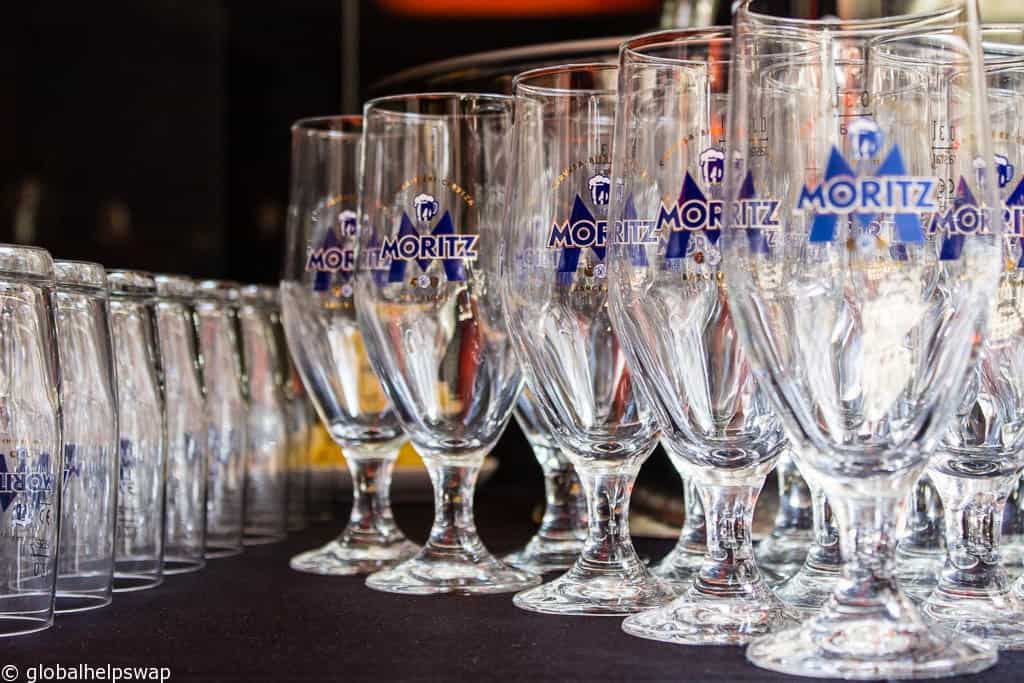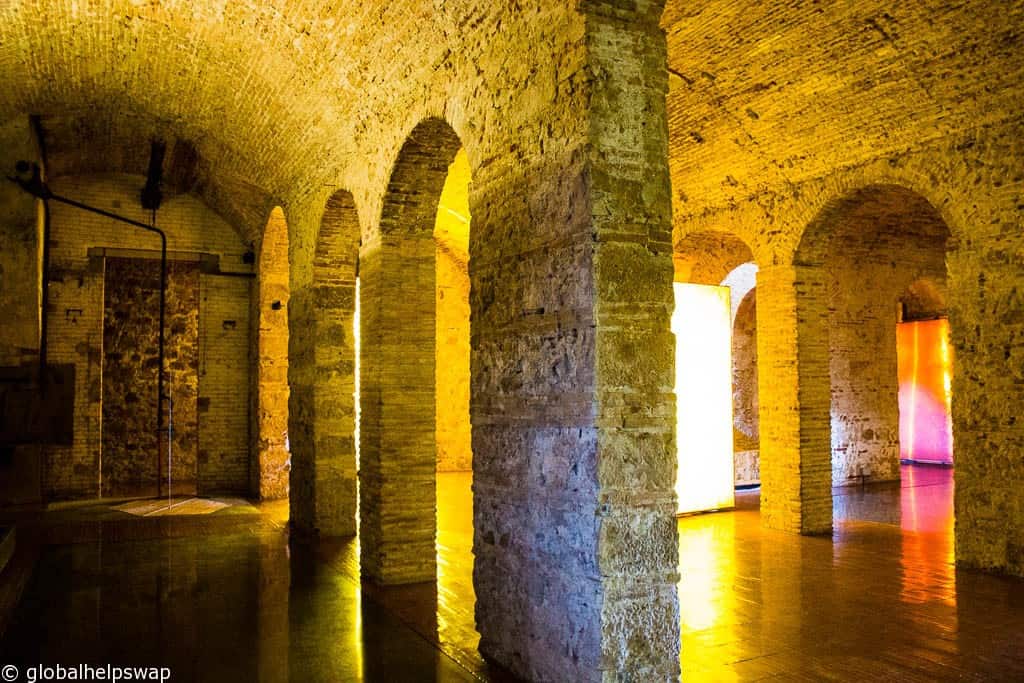 Accommodation was provided by Flipkey. They have over 3,000 apartments in Barcelona so I am quite sure you will find the one you are looking for!
We were kindly invited on this tour by We Barcelona and Barcelona Tourism. As always, opinions are our own.
#loveyourtravels
P.S. Most responsible travellers who read our blog sign up for regular updates. You can join them by filling in the orange box below.