Halong Bay, Vietnam
The Lens: Capturing a place with 3 photos
When we arrived in Vietnam one of the first people we met told us not to visit Halong Bay because it was too touristy. It was alright for him to say that because he had already been there. Going to Vietnam and not visiting Halong Bay is like visiting Rome and giving the Coliseum a miss. Yes, it is busy with tourists but for a good reason, the place is beautiful.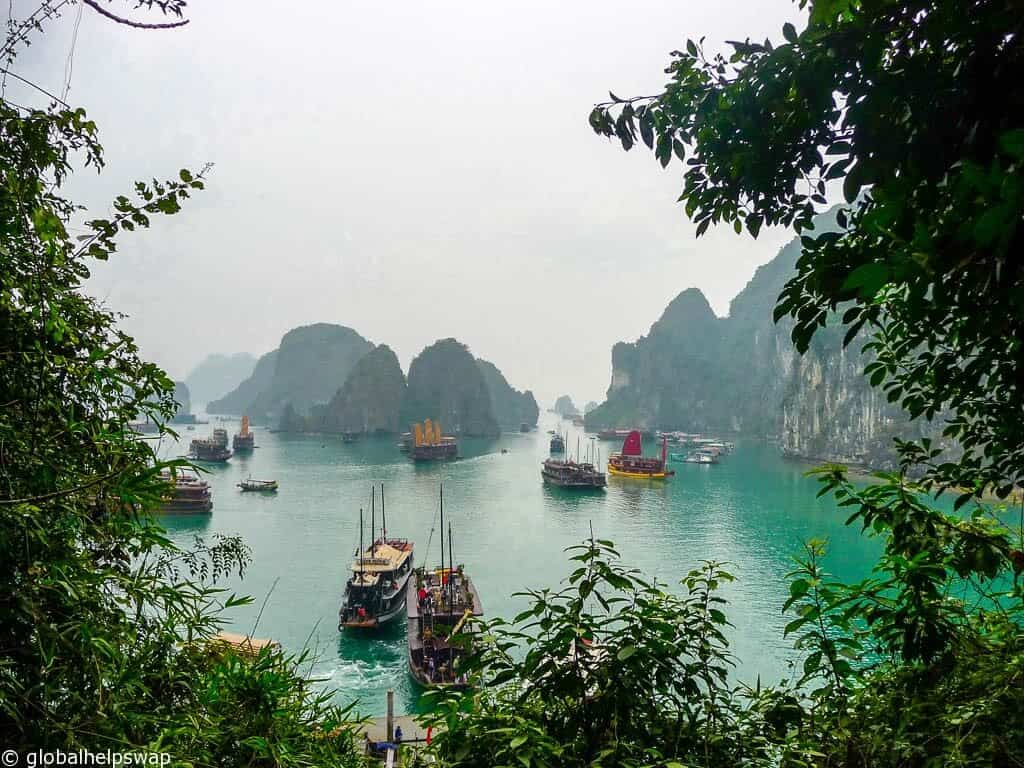 Ha Long Bay is in North Eastern Vietnam and is a UNESCO world heritage site. The bay has thousands of limestone karts and beautiful emerald-green water. Travellers normally book a 3 day/2 night trip to Halong Bay from Hanoi which is what we did. You get to sleep and eat on a traditional Junk boat which we loved.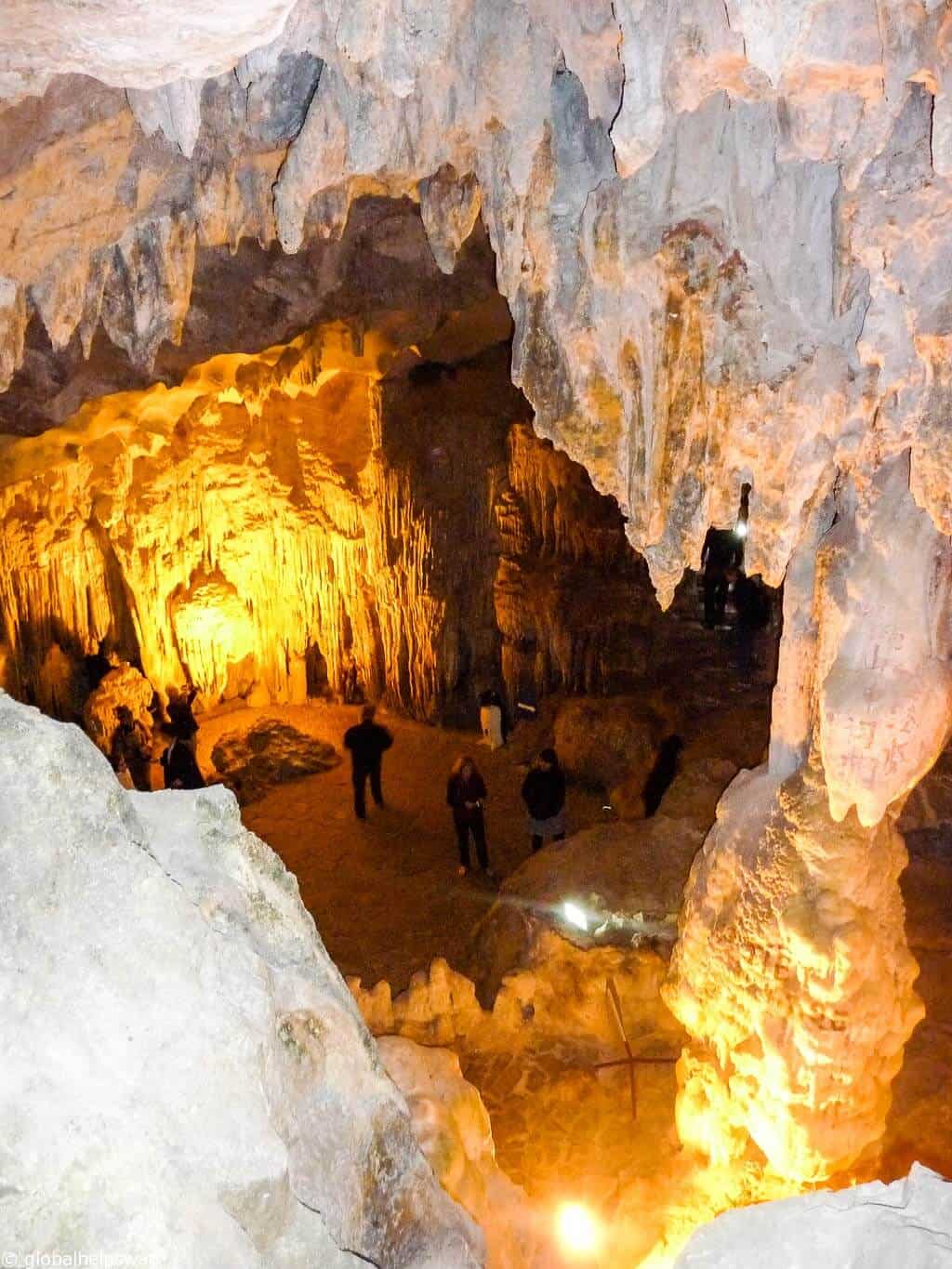 Once on the bay you can kayak, trek or visit the Amazing Cave. Yes, it really is called the Amazing Cave and you know what, it really is amazing. We went into the cave with some scepticism, I mean how amazing can a cave be?  For once, the name gave the place justice. The cave is huge, our guide said the cave can hold thousands of people which did not surprise us seeing the size of the place. There is a walkway in the cave guiding you around the thousands of stalactites and stalagmites which are illuminated. We left the cave pleasantly surprised. Never judge a book by its cover and never judge a cave by its name!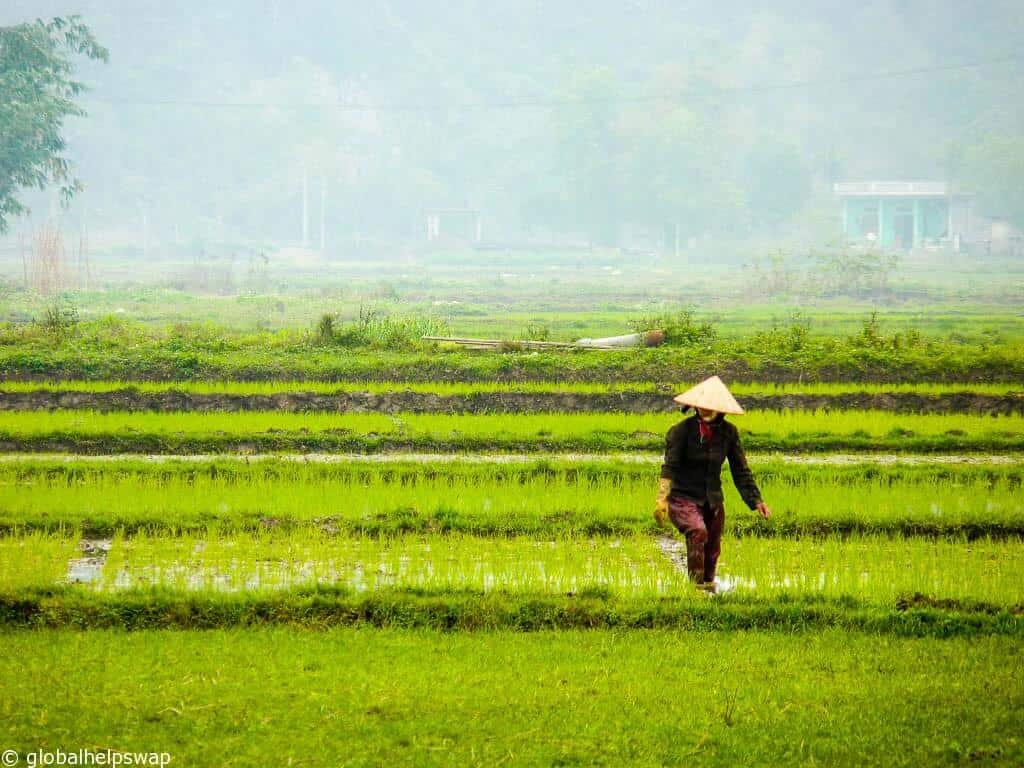 On our last day we visited Cat Ba Island, the largest island in Halong Bay. It's a great place to witness locals farming in the traditional way. Talking of locals, the locals here are super friendly. At one point Karen and I were walking along the coast when an old lady approached us and indicated that we should follow her. She walked at a quick pace around the cliffs without saying a word to us. We had no idea what she wanted to show us and after a while we were starting to think that we may have misunderstood her. After about 10 mins of walking we came around a corner and the old lady was standing there. As we walked next to her she opened her arms and said "Vietnam". Below us was a stunning beach as far as the eyes could see. You could see that she was so proud of her island. It was a lovely moment and the perfect ending to our trip to Halong Bay.
Good job we didn't listen to the guy who told us to avoid visiting this stunning place!
Have you been to Halong Bay, Vietnam? What did you think of it? Please let us know in the comment section below.
If you liked this post you might also like:
The Friday Photo Project: Vietnam North to South – This week's Friday Photo Project is about a journey through Vietnam, North to South. From Halong Bay to the Mekong Delta.
The Friday Photo Project: Hoi An, Vietnam – Welcome to Hoi An, a beautiful town in Vietnam that we simply love.
To all our readers and fellow bloggers. If you would like to take part in The Lens, please send us in 3 photos and a short story (about 300 words) of what the photos and place means to you. We would love to feature you! Please send to [email protected]
#LoveYourTravels