We haven't seen enough of Africa. Out of all the continents on the globe Africa is the one that excites me the most but yet I have only visited two countries (Karen has seen more but without me!!!) from this vast land. From The Pyramids in the north to Table Mountain in the south, Africa is full of world class tourist destinations. Which got me thinking. If you have never been to Africa which would be the best country in Africa to visit? I asked some of the world's top travel bloggers that very question and their answers are below. There are some surprising answers but they all sound amazing, which means our Africa bucket list has just got larger!
The Best Country In Africa according to Top Travel Bloggers:
Zimbabwe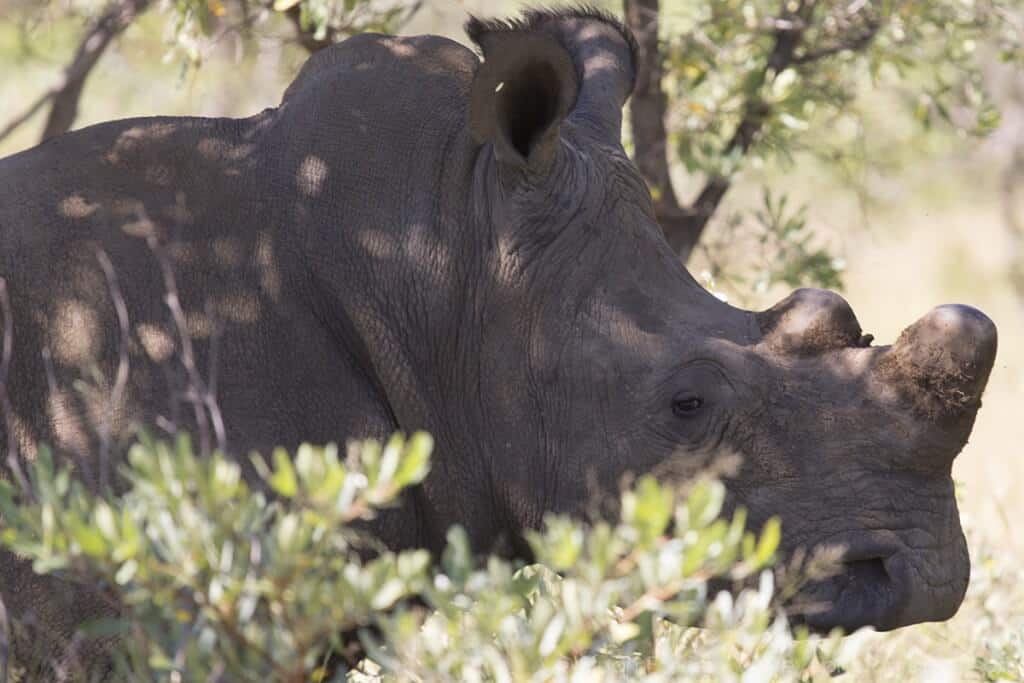 I'd be kidding if I said that Zimbabwe is my favourite African country only because it enables me to say I've travelled the world from A to Z!
The country has a special place in my heart because of the people I've met. At the risk of propagating a stereotype, Zimbabweans tend to be warm-hearted folk who have a deep love for their nation. Zimbabwe has undergone severe economic challenges in recent years and, since the change of leadership in November 2017, an upbeat, positive vibe is evident. Zimbabweans really do believe that their country is now open for business.
As a lover of nature and wildlife I have experienced some outstanding game drives in Zimbabwe. Hwange National Park is a great place to view birdlife and elephants. It's home to all of southern Africa's Big Five.
While walking with guides from Black Rhino Safaris in Matobo National Park I came within less than 20 metres of a group of white rhinos. That was a thrilling moment.
And Zimbabwe is the only place on earth that I've yet eaten grilled crocodile and warthog. The latter is the tenderest meat I've ever tasted: truly delicious!
Stuart Forster from Go Eat Do
MOZAMBIQUE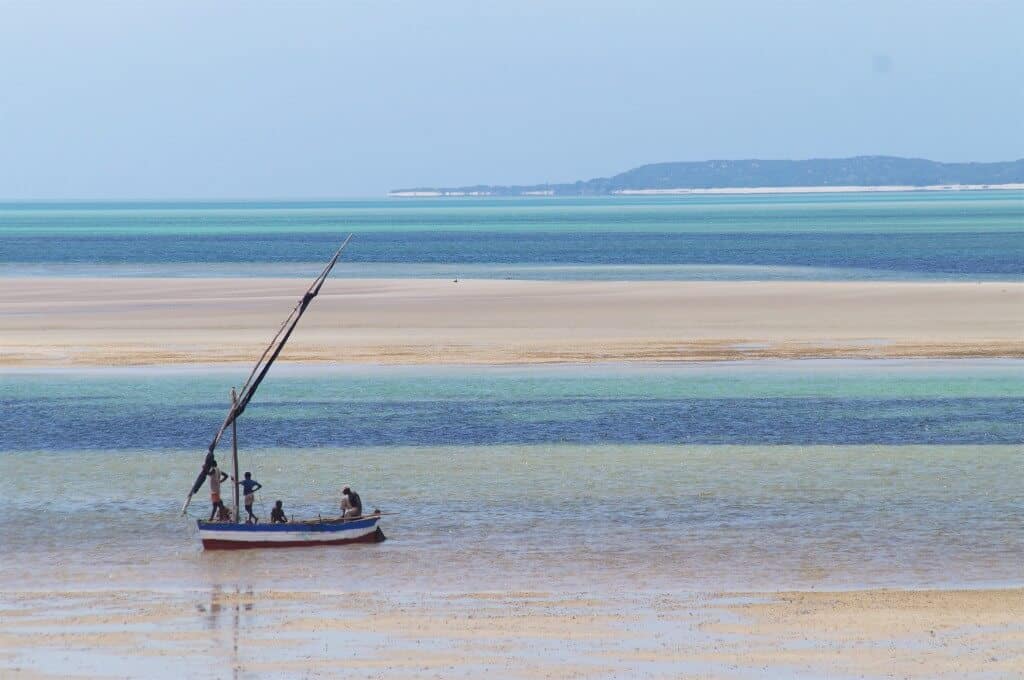 People raised their eyebrows when we told them we were starting our African travels in Mozambique. We're currently overlanding through Africa in a Land Rover Defender with our two boys (aged 2 and 4). Many warned us of the corrupt police pulling over tourists in the hope of bribes and the terrible pot-holed roads. Yes, the latter is VERY true, especially as you venture further north, but thankfully the police seemed disinterested in us.
The driving distances between destinations in Mozambique are huge. Hours upon hours of very little. Just vast open landscapes, dotted with the odd dusty, nondescript towns with kids that run out of huts to wave at the rare passerby. However, our long travel days were rewarded with untouched pristine beaches that we had to ourselves, quaint old-colonial architecture that hark back to the bygone days of the Portuguese, and a gripping sense of adventure that can be difficult to find on today's well-trodden planet.
Mozambique stole our hearts. Those vast landscapes were mentally freeing. The crashing waves rolling in from the Indian ocean were invigorating. But it's the people that we will remember so fondly. Especially the group of 15 local kids who rushed to our aid when we got stuck in deep sand.
Uganda

Uganda is without doubt my favourite place in Africa for so many reasons but ultimately for the wildlife experiences you can have there. Uganda is most famous for its gorilla trekking experiences which will forever be one of my favorite travel memories. Words can not describe the feeling of coming face to face with these majestic animals and I can say I have never felt a connection with an animal like I did when I met the silverback mountain gorillas for the first time. But Uganda has even more than just gorillas. You can go chimp trekking in different locations which is a polar opposite experience to the tranquility and peaceful experience of meeting gorillas. You can also do bird watching swamp walks, sailing safaris which offer a unique safari perspective and see the unique tree climbing lions of Ishasha
I also love Uganda because you can have all of these experiences while retreating in the evening to some outstanding luxury lodges.
If you are looking for wildlife and luxury, then Uganda is definitely where you need to be going.
Leona from WandermustFamily
South Africa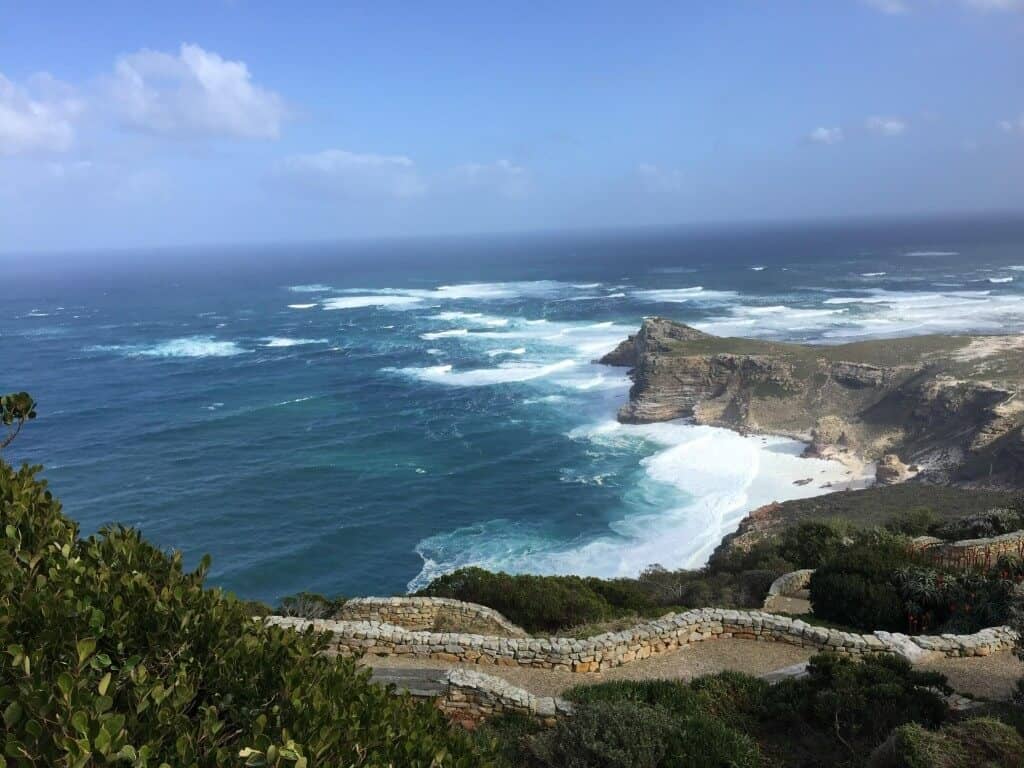 South Africa tops my list for favorite African countries to visit because there is something for everyone. From outdoor hikes, excellent food and wine, amazing scenery, and ease of wildlife viewing, it is simply impossible to run out of things to do in South Africa.
We began our week long visit with a few nights in Cape Town, one of the most beautiful cities I have ever visited, easily rivaling San Francisco. By day, we hiked Table Mountain, explored the Winelands, visited the penguins at Boulders Beach. We also wandered down to the Cape of Good Hope where we enjoyed magnificent vistas and sweeping ocean views. Our week concluded with a three night stay at Umlani Bushcamp just outside Kruger National Park, where we saw abundant wildlife, including of course, the Big Five. Hospitality was top notch and the food and wine is some of the best in the world not only in terms of quality and ingenuity, but also affordability. The only bad thing about our trip was that it was too short – we can't wait to go back for another round.
Sudan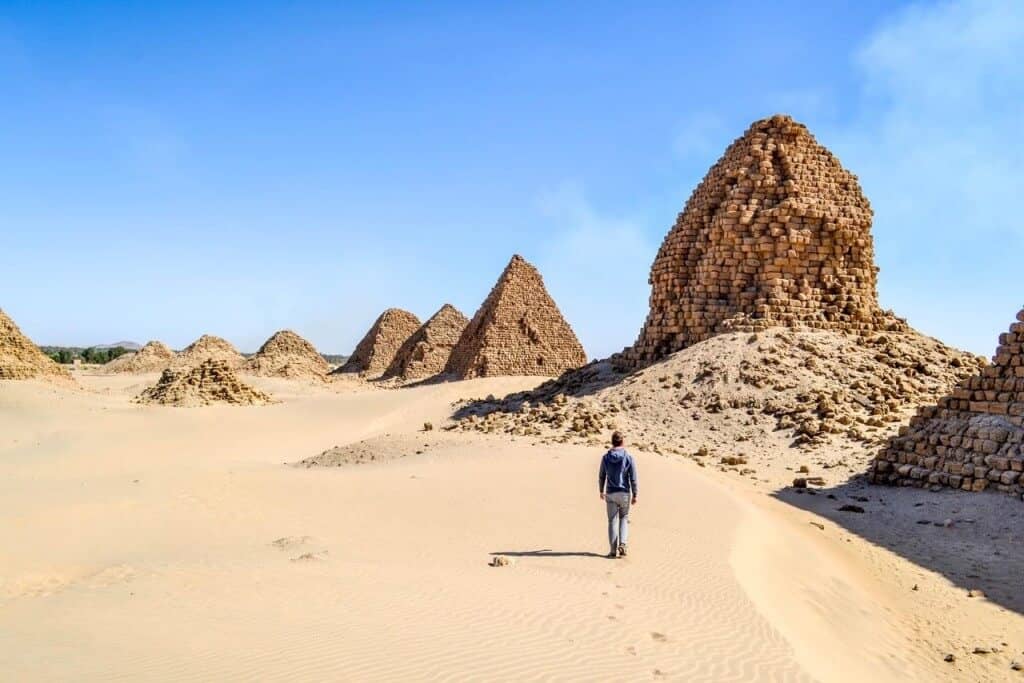 There are not many people in the world who would consider traveling to Sudan – and most people called me crazy when I decided to visit this country. However, I got rewarded with an incredible time and Sudan quickly became one of my favourite countries in the world. While it's true that the south and the west of Sudan is dangerous and should be avoided, the northern and eastern part is completely safe, and in fact, I actually felt much safer than in most other countries I've travelled to. Since there's literally no tourism industry in the country, all the people I met were so friendly. helpful and welcoming. No one would ever scam you or do any harm to you, but there wasn't a single day when I didn't get invited for tea or food by welcoming Sudanese on the streets. It's actually the people who make visiting Sudan such a beautiful and unique experience.
When it comes to sights, Sudan has many pyramids (actually more than Egypt!) which you can – since there aren't any other tourists, I had most of these places actually completely to myself! Visiting Sudan is also extremely cheap! Expect to pay around 2$ for a private room in a guesthouse, and less than 1$ for a meal in a restaurant.
I travelled from Egypt through Sudan and further into Ethiopia and it was great to see how the Middle East slowly transfers into East Africa, with Sudan acting as an interface. The country is unique and will probably never be a big tourist destination. But those who are adventurous enough to visit will have a beautiful experience!
Patrick from germanbackpacker
Namibia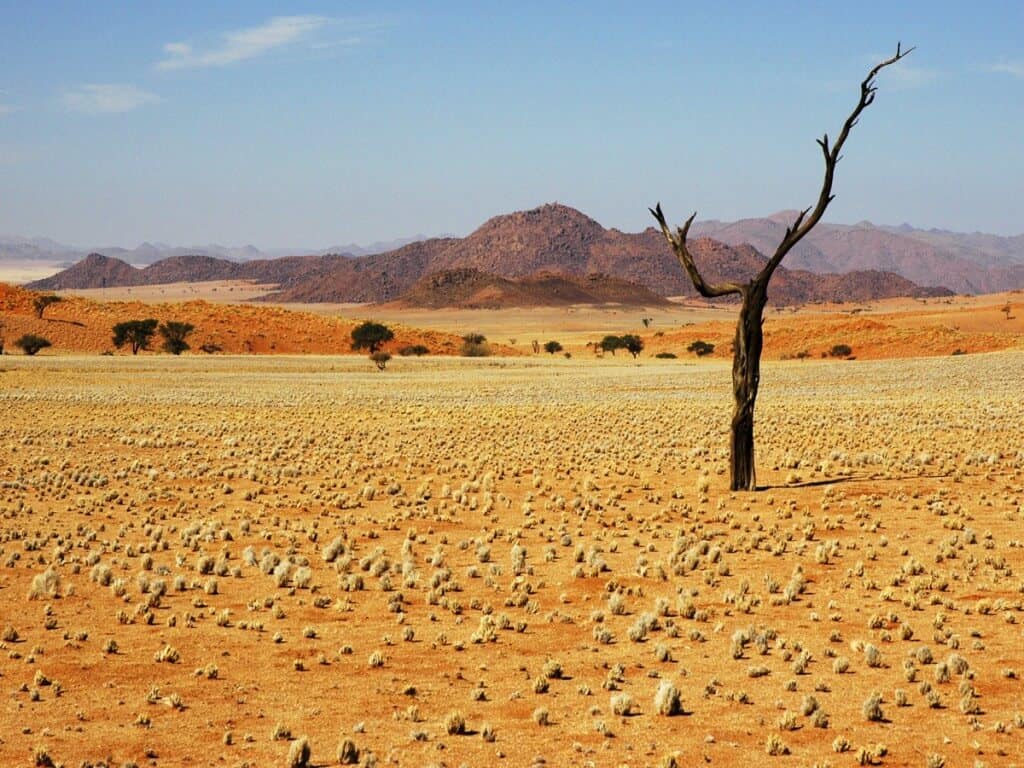 I fell in love with Namibia even before we reached our first destination. It was a long journey – straight to the airport from a day at work for a trio of international flights from London to Windhoek, where we transferred into a tiny four-seater Cessna for the last hop to the Namib Desert. Tired as I was, the exhaustion melted away as I looked down at the sun-warmed landscape, the ground becoming ever more colourful as we neared our journey's end, the shadow of our little plane preceding us down below. As we reached the desert and reduced our altitude, I saw immense red sand dunes covered in swaying blonde grass, strangely freckled with circles of bare red sand edged with taller grass. On landing, our hosts from Wolwedans met us and we quickly drove from the airstrip to Dune Lodge, an intimate camp made of canvas chalets on raised wooden platforms. No time to rest, we headed straight out on a sun-downer drive!
During our stay, our guides revealed many delights of the 'Living Desert', including the mystery of those enigmatic "fairy circles". Unlike classic safari destinations where wildlife viewing includes the big five and many more iconic animals, here we revelled in the species that managed to thrive in this desert environment. From chameleons, insects and snakes, to social weaver birds, bat-eared foxes, jackals, wildcats and baboons… and the huge and striking gemsbok oryx. At night, with no light pollution for miles around, the sky lit up with more stars and galaxies than I ever imagined visible from Earth, and early the next morning, we watched from our beds as the sun raced into the sky, tinting the sand in a fast-changing palette of golden yellows, oranges and reds.
Kavita from Kaveyeats
Kenya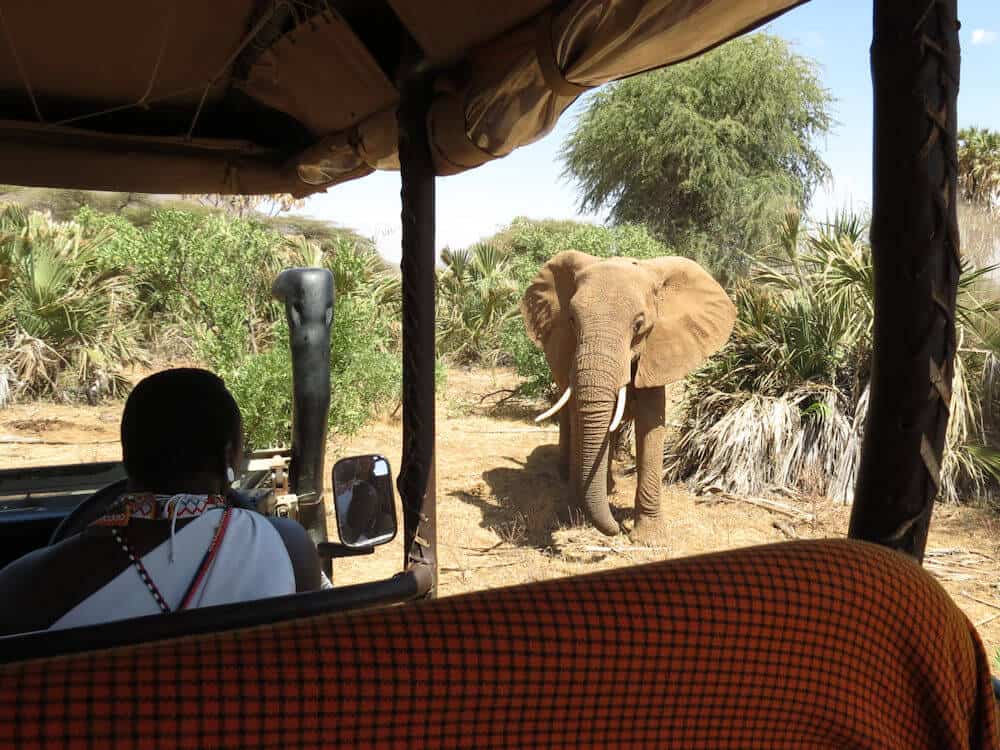 There's something rather special about Kenya. It isn't just that the landscapes are vast and varied, that the wildlife diversity is amongst the best in the world, or that the sun always seems to be shining. For us, the icing on an already sweet cake was the welcoming and friendly nature of all the people we met during our travels out there. We were made to feel like long lost friends rather than curious outsiders, and that's so important when you're far from home in a country that is so different to your own.
Of course we were there to see the animals, and had chosen Kenya because of its reputation for world-class luxury safaris. We weren't disappointed. In the Masai Mara we stayed at Saruni Mara and enjoyed the best wildlife viewing we've ever experienced, thanks to our expert local warrior guide who went above and beyond trying to find us unusual encounters. We witnessed a lion chasing a cheetah, breakfasted overlooking hippos in the river, and even joined a pride of lions out hunting at night. Further north we explored the arid lands around Saruni Samburu, again with a local warrior, who was super friendly and showed us the quirky endemic wildlife for which the area is famous, including the gerenuk, an antelope which stands on its hind legs to eat tree leaves! Kenya is all about diversity and beauty, and we left knowing we'd be back again soon.
Heather from Conversanttraveller
Botswana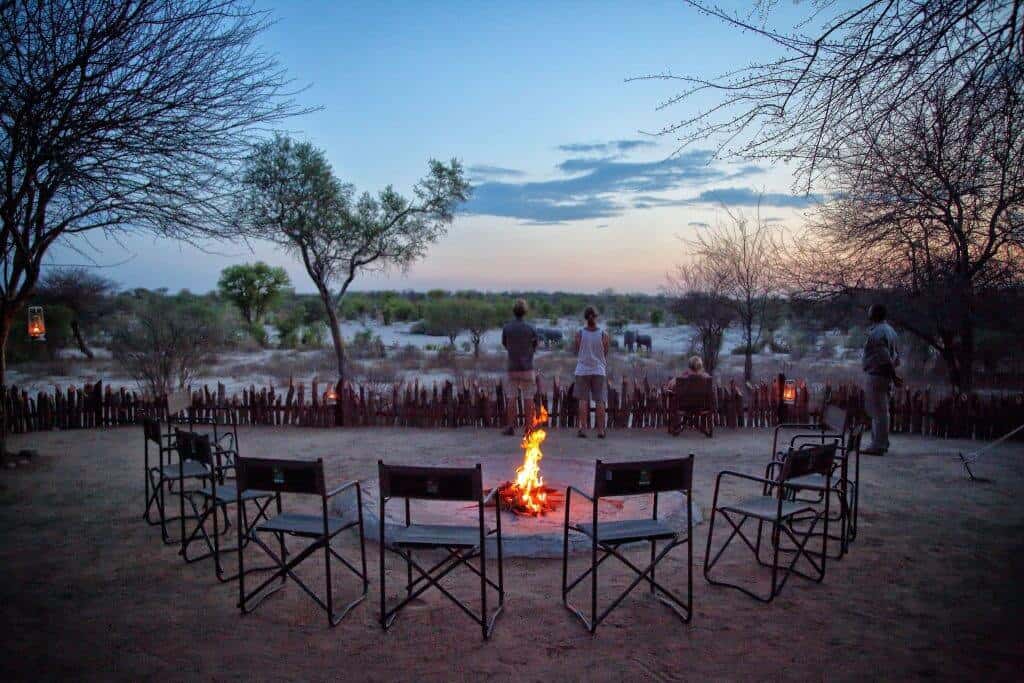 Botswana left us completely memorized with its vast landscapes, varied wildlife, and extremely friendly people. We ventured in overland from Namibia with little expectations of Botswana and left vowing to return one day.
Starting with the safari experience in the unique Okavango Delta where we were able to see all the amazing wildlife in Africa from the middle of the delta. Elephants, hippos, crocodiles, lions, and above all the unique bird species make a safari here very special.
It isn't just all about the delta though, one of my favorite parks in Africa is the almighty Chobe National Park. Here you can see impala, fish eagles, warthogs, buffalo, and plenty of elephants. Seriously you will see so many elephants here as there are over 120,000 roaming the park!
I also loved that the remoteness that you can feel in Botswana. There are just about 2 million people here, but the country is massive. The government has allocated 40% of the land to parks and wildlife so peace and quiet is sure to be had here.
Swaziland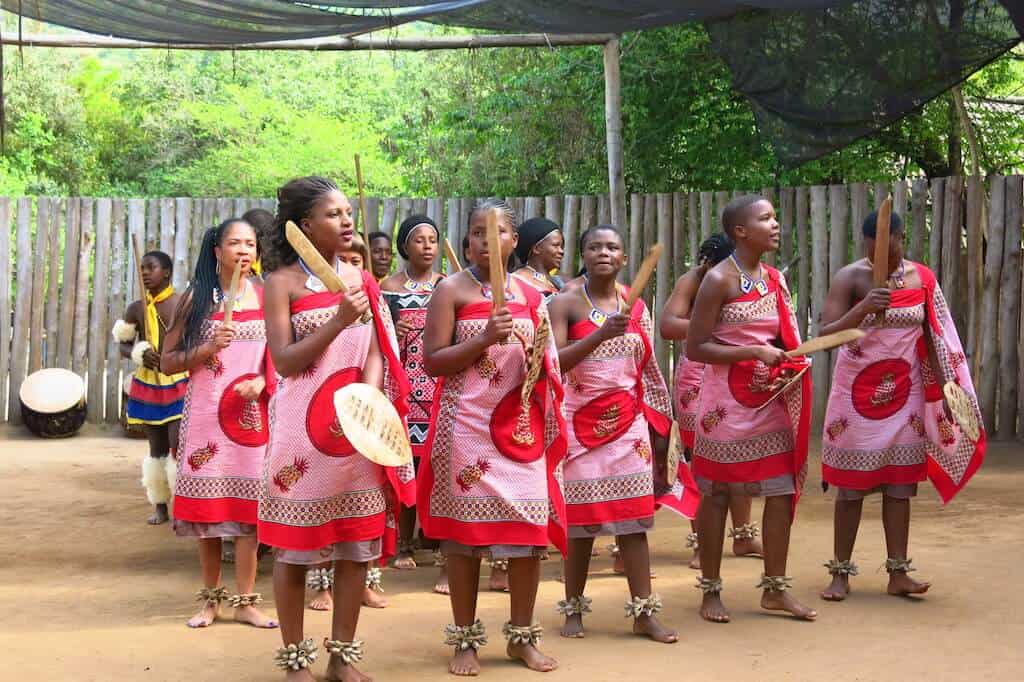 While exploring Southern Africa, I made a stop in a small, landlocked country called Swaziland. Swaziland felt similar to South Africa besides being miniature in size. The locals speak English. There is good road infrastructure. The Swazi people are warm. And the scenery is breathtaking.
If you're in the capital, Mbabane, make sure to visit eDladleni Restaurant. They are the only restaurant serving Swazi cuisine and it's scrumptious! So good that I went back a second time. They open during the evening. A plate is on average 95 Rands ($8 USD).
One element I found fascinating about the Swazi culture is their marital customs. A man can marry as many wives as he wants unless he wants a Christian wedding. You have to pay for the wife in the form of a dowry. 17 cows if the woman is a virgin. For a non-virgin, the price can be negotiated. 1 cow is 7000 rands ($550 USD).
Cape Verde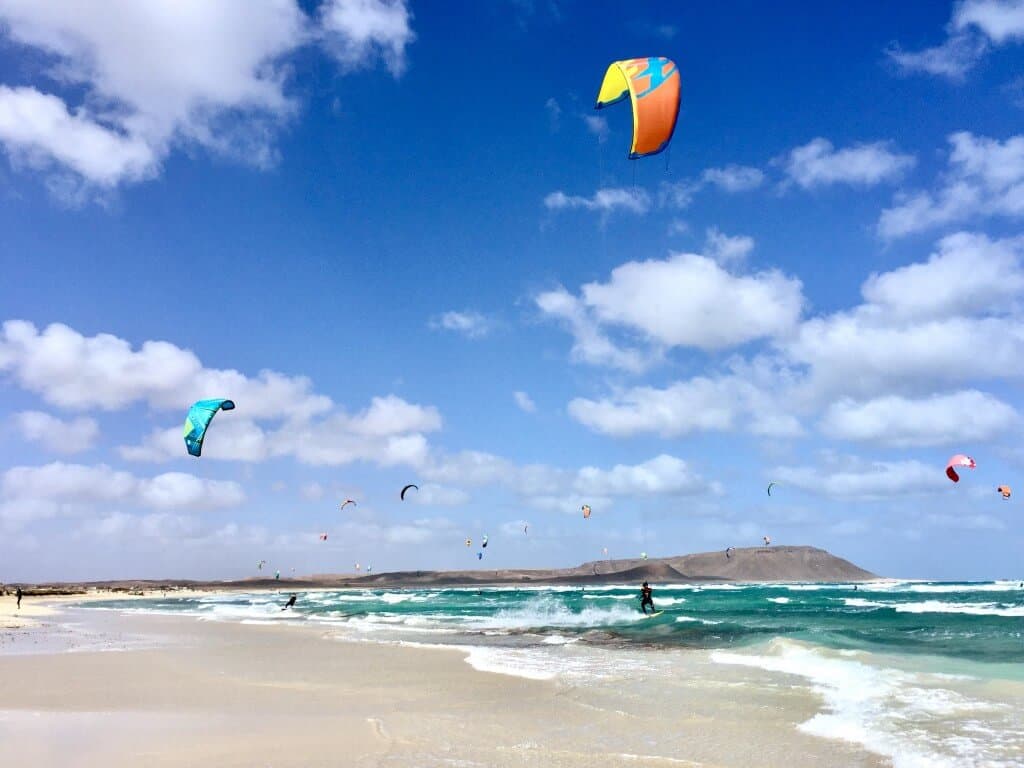 Cape Verde is an island nation off the coast of West Africa. Thanks to its political stability and natural beauty, Cape Verde has evolved into a popular charter tourist destination for sun-hungry Europeans over the last few years. In February this year, I visited the Cape Verde islands for the first time. Due to their reputation as package holiday islands, my expectations towards excitement and adventure were quite low.
But the island of Sal which I visited was absolutely amazing. The most amazing thing about it were the locals. In normal tourist spots, locals are often quite fed up with international visitors. But in Sal, everybody stopped and asked me if I was looking for help whenever I started looking a little lost.
And the rich history of Sal as a salt producing colony for Portugal and its scenery convinced me even more to return one day. The island offers plenty of activities like kite surfing, diving and snorkeling and caters to every budget. During my time on the island, I visited the green eye of Buracona, the salt fields of Pedra de Lume and the incredible Kite Beach – a beach with hundreds of kite surfers.
Mike from 197travelstamps
Mauritius

Lying 2000km off Africa, Mauritius is part of the African continent but its rich history makes it a truly diverse nation. Formerly a Dutch, French and UK colony, Mauritius is a melting pot of cultures including Indian, Sri Lankan, African and European and is summed up by the motto
 'One island, many peoples, all Mauritian'.
This approach to life is part of the appeal of Mauritius, the warmth and the ready welcome. People come here for the fantastic beaches but if you can drag yourself away from the coast, Mauritius has rainforest at Black River Gorge, botanical gardens, traditional plantation houses, a UNESCO world heritage site in its capital Port Louis, and a Hindu temple boasting a 180 foot tall statue. Seven Coloured Earths is a unique geological feature with dunes of multi coloured sand inland.
If you're a wildlife watcher you might not need to move too far from your sun lounger, many mornings we watched dolphins playing offshore as we had breakfast. The Seychelles tortoises are a common sight in Mauritius and you can head to Casela Nature Park for a day at the zoo with spectacular views.  If you're heading to Mauritius, enjoy the spectacular sunsets of the beach resorts but make sure you explore beyond. Your efforts will be rewarded with the experience of Africa meets India meets Europe on this unique island.
Jo from wherejogoes
Malawi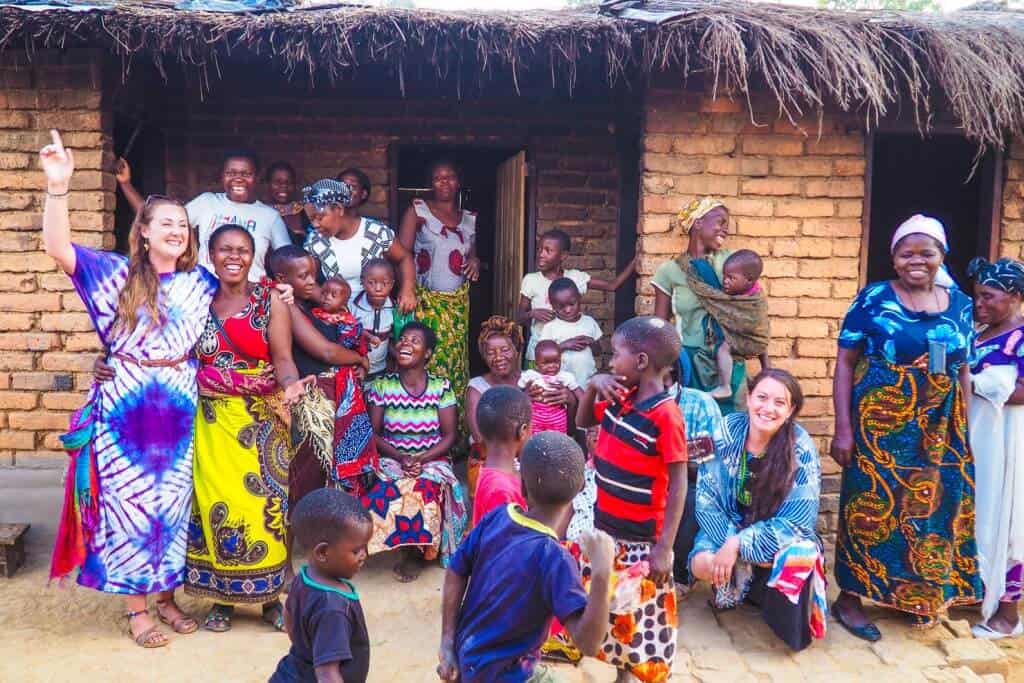 There's something special about Malawi, yet somehow it's often overlooked as a travel destination, with many people favouring its famous neighbours instead.
Sure, Malawi is a little rough around the edges, but for me, that's what makes me love it that little bit more. Malawi can be a challenging place to travel, but also one of the most rewarding and if you're looking for a real African adventure, this is where you'll find it. It's the type of place where anything can happen and you never quite know where the day will take you.
I first fell in love with Malawi in 2009 whilst overlanding through the country and have been back a number of times since. It has everything I look for in a holiday destination – beautiful mountains, incredible sunsets, cool activities, great safaris and of course, stunning Lake Malawi, the lifeblood of the country and one of the most relaxing and chilled out places on the planet. Plus, it's great for those travelling on a budget!
But it's the people that really give Malawi the edge. Malawians are the most welcoming and warm people you could ever meet and before you know it, you'll be part of the family!
Helen from heleninwonderlust – Travel Blog & Africa Tours
Tunisia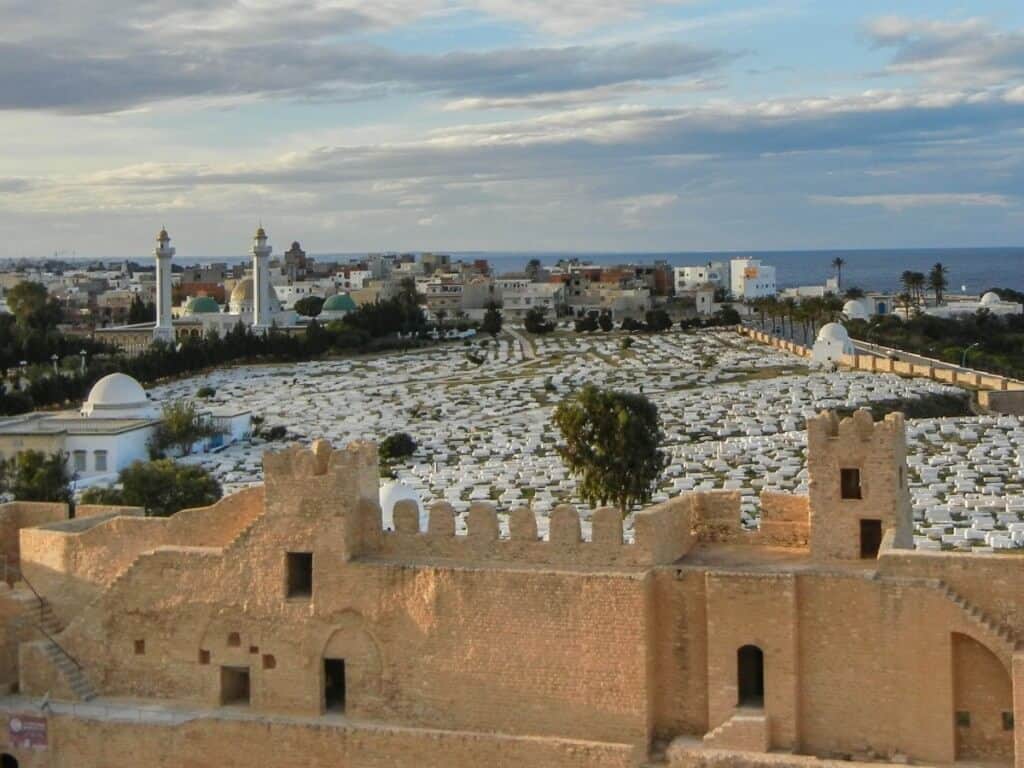 From the capital city of Tunis to the Algerian border at Le Kef, Tunisia is filled with amazing cities and sights. The people, the marketplaces, the food help your imagination run wild, conjuring up stories of yesteryear, just like the story of the Arabian Nights. Some of the places we recommend are the blue and white city of Sidi bou Said, the world heritage sites such as Carthage, El Jem, or Dougga, or the colorful harbor city of Bizerta in the north of the country. Surprisingly, Tunisia is pretty easy to get around. We rented a car and had no trouble finding our way or reading the signs. We loved the food! I couldn't believe how much tuna they ate, but it makes sense with a long Mediterranean coastline. Some food on the "must-try" list are leblebi, a chickpea soup, ojja with mergez (lamb sausage) or eggs, a tomato based stew, as well as lots of olives and harissa, a pepper sauce. You can't go wrong.
Whether you want to visit the Star Wars filming site of Tatooine, other-worldy to be sure, or visit some Roman era historical sites such as Bulla Regia, you will love Tunisia as much as I did.
Corinne from Reflections Enroute
Zambia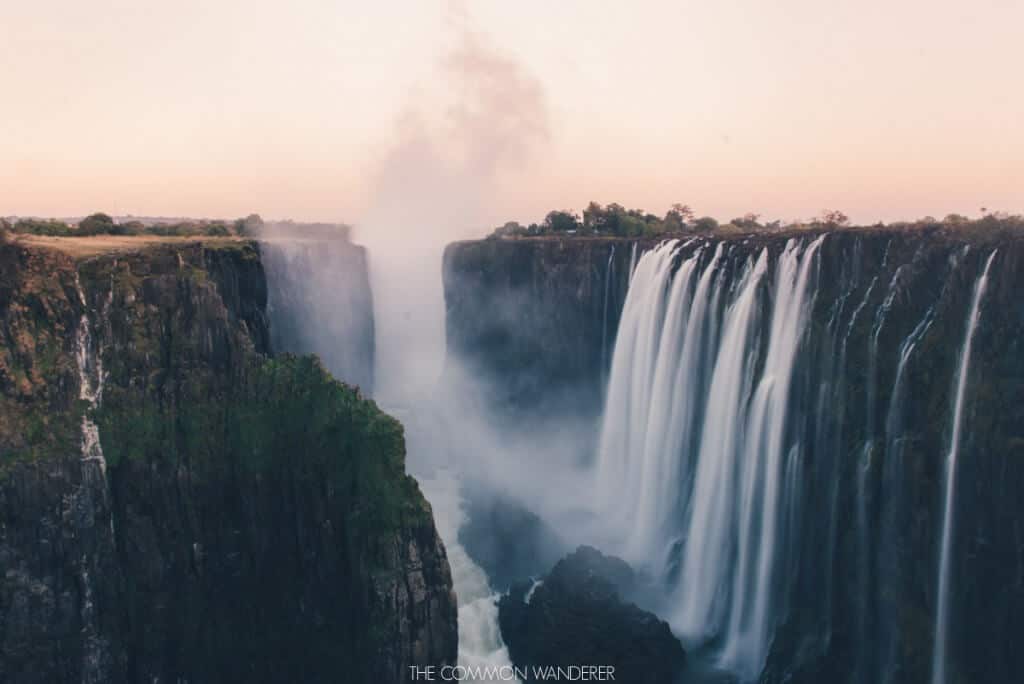 Having travelled pretty extensively through Southern and Central Africa, it's hard to narrow down our favourite African country to just one – but Zambia is definitely up there with our all-time faves!
For a start, Zambia is home to one of the Seven Natural Wonders of the World: Mosi-oa-Tunya. Otherwise known as Victoria Falls, 'the smoke which thunders' is the world's largest waterfall by volume and is one of the greatest forces of nature you could ever hope to see. The falls are also a great spot for adrenaline junkies as you can bungee jump 111m over the falls, swim to the very edge at the Angel's Pool (and scare all your friends at home with your photos!), go white-water rafting on the rapids, and take a microlight flight too.
As if having an epic waterfall wasn't enough, Zambia is also home to some premier safari opportunities, and without the huge 
crowds
 you'd find in the Serengeti or Masai Mara too. In the east, South Luangwa National Park is one of Africa's best-kept safari 'secrets'; its home to the big five and also known for its huge leopard numbers. In one safari we spotted more than 6!  Kafue National Park is another excellent national park for wildlife enthusiasts too.
The people in Zambia are some of the friendliest we've encountered, it's also been ranked as one of Africa's safest countries, and there's always a fun festival or event going on – what more could you want?!
Morocco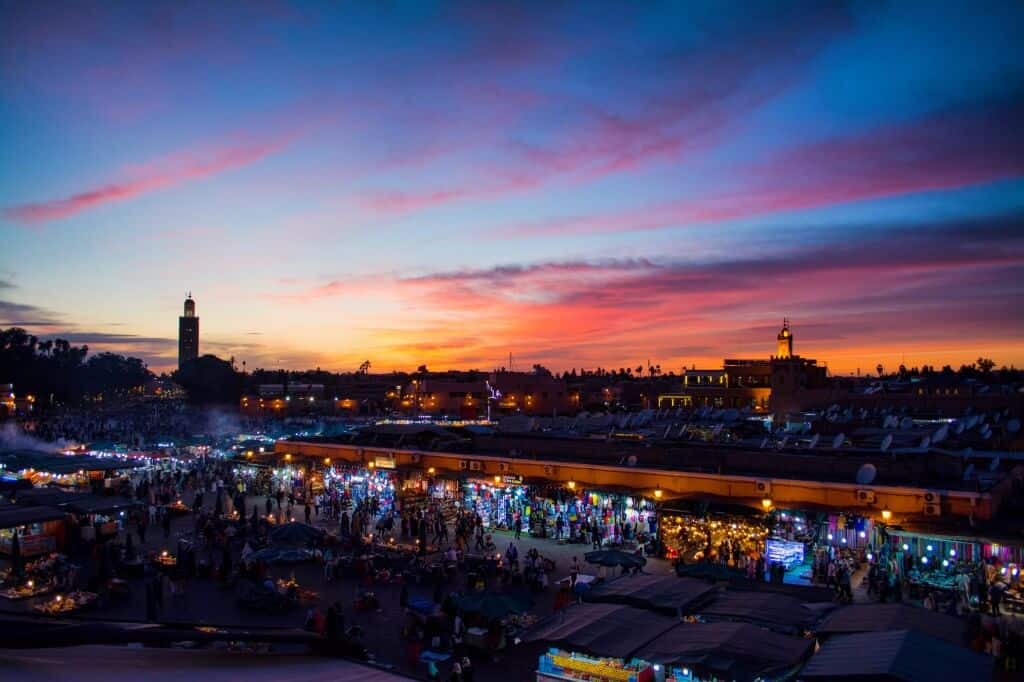 Morocco lands on the favorite country list for most travelers who have visited North Africa.  It packs in everything from chaotic city quarters, scenic seaside towns and exotic berber desert villages.  The people are warm and welcoming, the best meals are home cooked.  The country is rich with history, architecture and art. The mosques, Kasbahs and medersas are mesmerizing examples of islamic and Moorish style. The buildings are just as beautiful as the Atlas Mountain regions. Mount Toubkal is the region's highest peak, second to Kilimanjaro on the continent. It's a country for all travelers, you could spend weeks or months here immersing yourself in Moroccan culture and if like me you'll be continually enchanted.
Egypt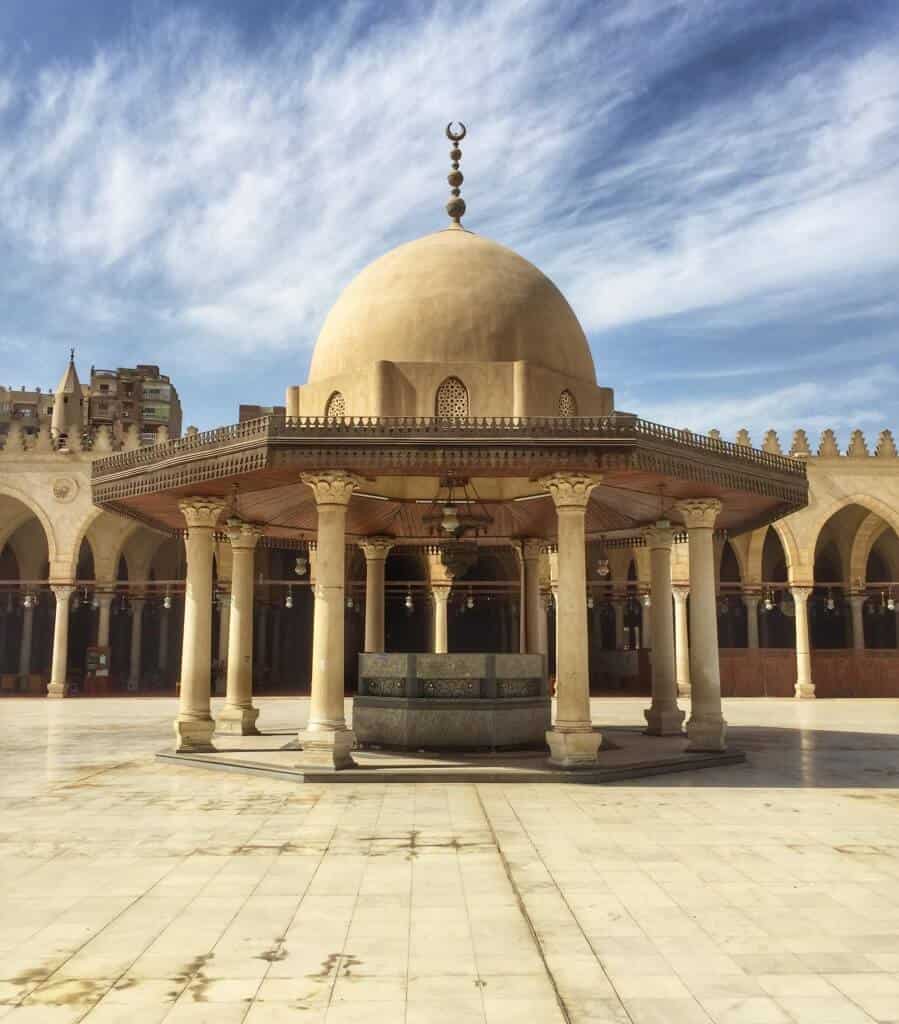 Although I haven't (yet) traveled Africa as extensively as I'd like, my favorite country I've visited thus far would be Egypt.
Egypt had so much more to offer than I ever knew before I first went. Yes, there are the pyramids and they are amazing. Standing before them made me realize how luck I am to travel because I remembered learning about the pyramids in school and never thinking I would actually see them in person. But the pyramids are just a small part of Egypt's amazing history to learn about.
I was also impressed with the gorgeous mosques I visited, spent several relaxing evenings on a sunset cruise of the Nile in my own personal felucca (boat). I also did some of the best scuba diving of my life in the Red Sea and spent a day riding ATV's in the desert. Egypt is also home to some of the cheapest hot air balloon rides in the world.
Also, when I visited, I never felt unsafe. Yes, there are some rather aggressive salespeople but I never felt in danger. And, because of the events that happened years before, tourism has not yet recovered. This means businesses are in heavy competition for your business which translates to some incredible prices and offers being thrown your way!
If you're considering a visit to Africa give Egypt a look I was impressed with how much there was to see and do!
Tanzania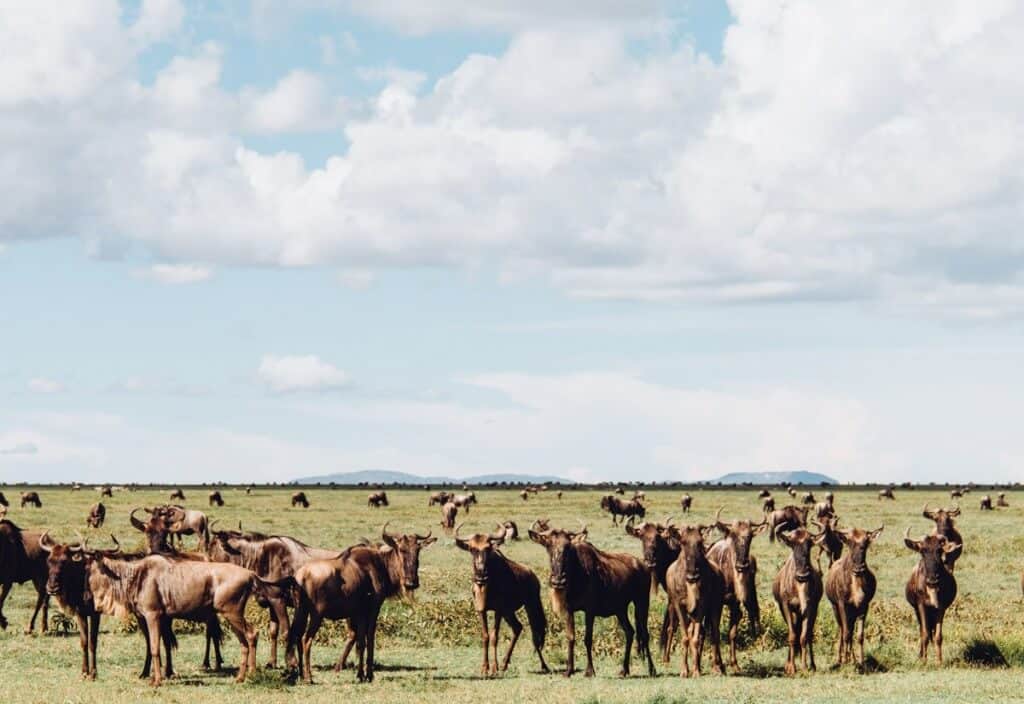 Aside from having perhaps the best bank notes in the world (when money has a rhino, lion or elephant on ​it, we're instantly fans), Tanzania is a joy for the first time visitor to Africa looking for the perfect introduction to the wonders of the continent.  The country of 58 million lays claims to arguably three of Africa's travel crown jewels: Mount Kilimanjaro, the Serengeti (home of the astounding wildebeest migration) and the fantasy land of Ngorongoro Crater. In other words, Africa's highest mountain, the set (essentially) of the Lion King, and a massive crater where you can spot rhino, lions, elephants and most other animals on your safari list.  
But, if you think that Tanzania is just another place for safaris and climbing, then you'd be wrong. Off its eastern coast, a short ferry ride from Dar Es Salaam, you can find an African island paradise in Zanzibar. Culturally distinct from the mainland (its 90%+ Islamic), Zanzibar is home to the sort of perfect white beaches, fresh fish, spices and coconuts, and inviting Indian Ocean where you you can have the type of all-inclusive or an off-the-beaten track island experience of which you've always dreamed.
We hoped you enjoyed the journey around Africa. If there is a country that you love that isn't included on the list, drop us a line and explain why it should be.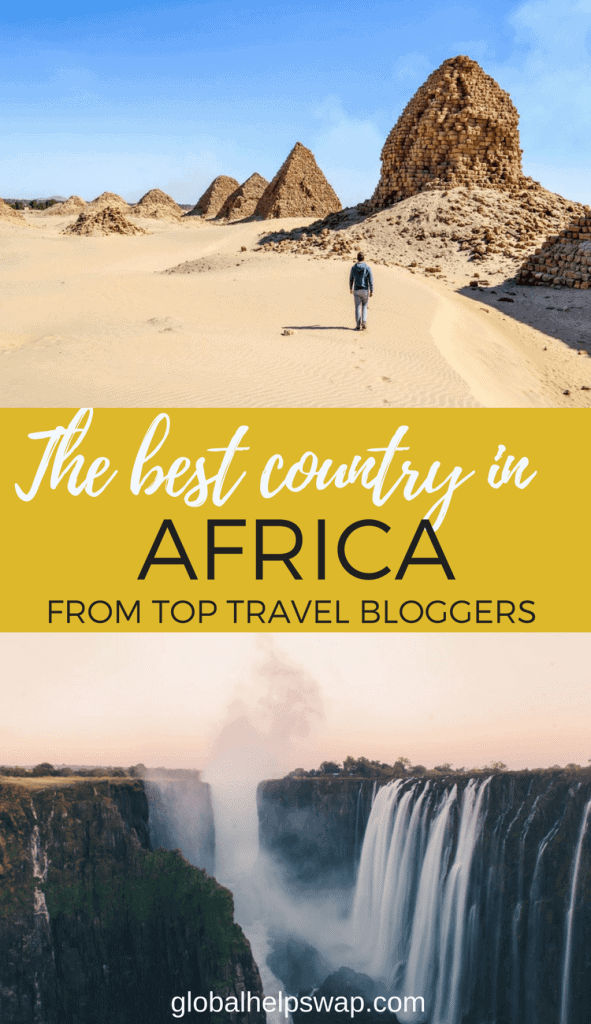 If you liked this post you might also like: