Londoners love to visit parks. As soon as the temperature rises above 1 degree you will see us walking, reading and chilling in parks and green spaces all around the city. If the sun comes out then it seems like most of the population of London descends on London's parks. Following on from our favourite parks in East London here is our second edition, this time or favourite parks in North London.
Amazing Gardens And Parks In North London
Primrose Hill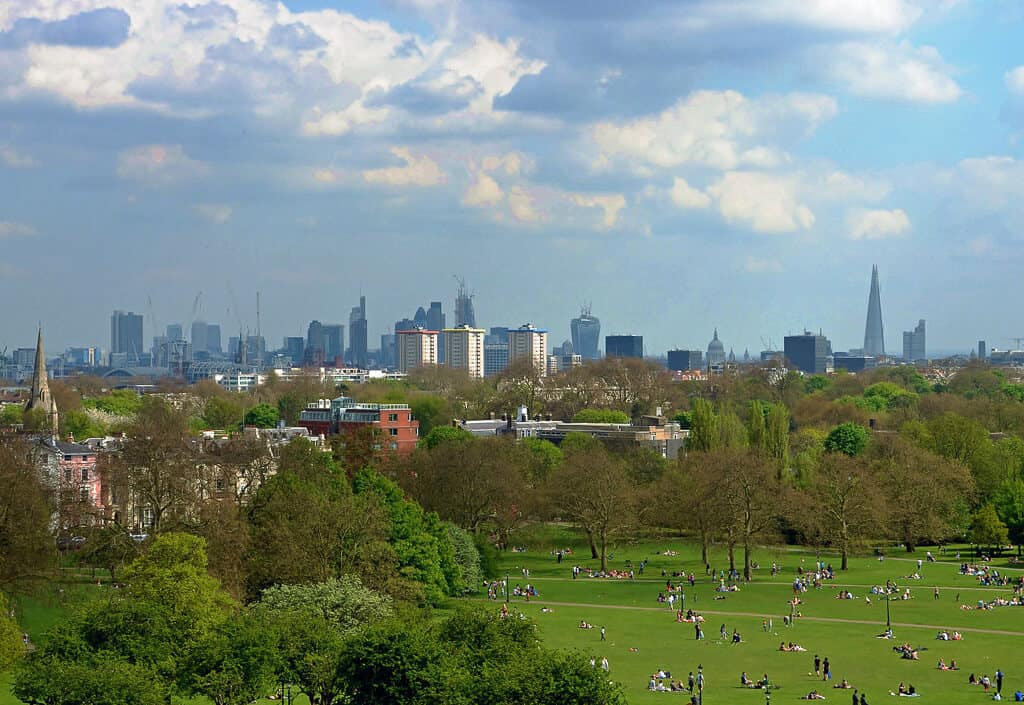 When I first moved to London over 20 years ago I had never heard of Primrose Hill but it soon became one of my favourite spots to chill and have picnics with friends. Primrose Hill is located to the north side of Regent's Park but it has a character all of its own. There are great views of the City and the surrounding area of the same name is one of the nicest in London.
Nearest Tube Station: Chalk Farm
Finsbury Park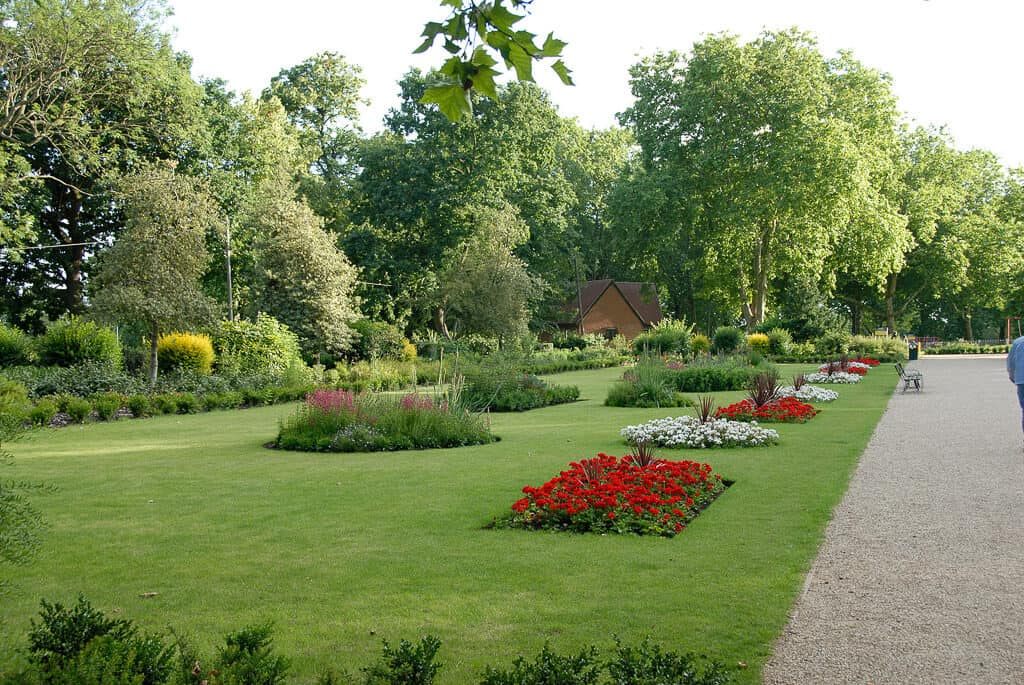 Finsbury Park was created in the Victorian era in an area that used to be woodland. Today it is popular for gigs and music festivals like Wireless. The park is a mixture of open grounds and formal gardens. There is also a lake, cafe and children's play area. Apparently, there is also an Athletics stadium, in all my times to the park I have never noticed it. Time to go exploring!
Nearest Tube Station: Finsbury Park
Hampstead Heath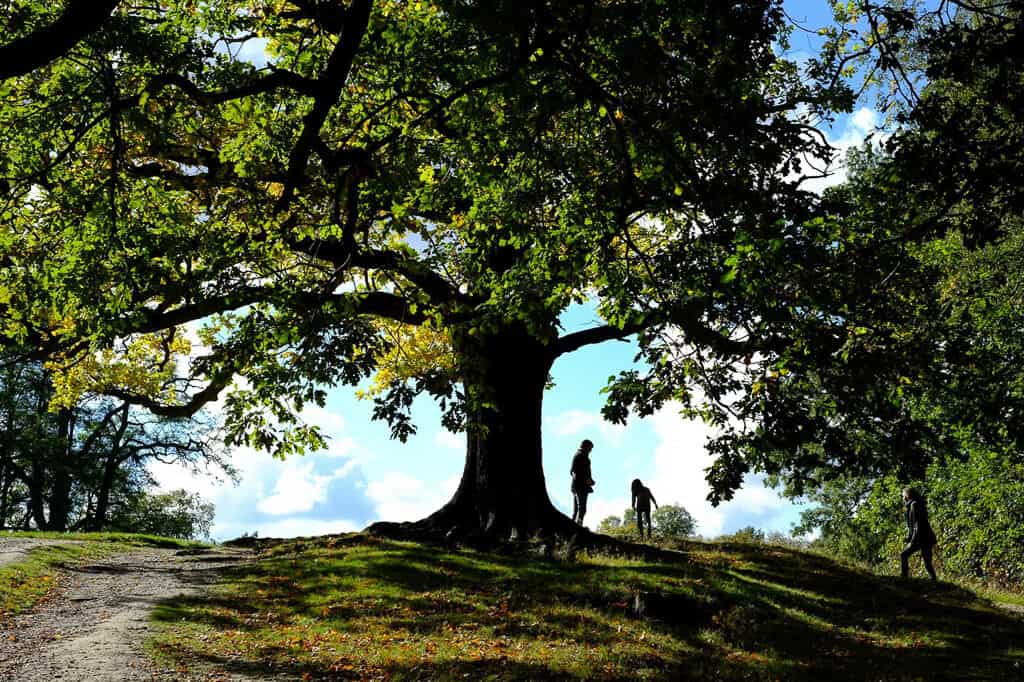 Hampstead Heath is probably one of the most famous green spaces in London along with Hyde Park and Regents Park. With incredible views stretching across the city, Hampstead Heath is the perfect spot to admire London's fantastic skyline. It also has three different ponds to swim in: the Ladies' Pond, the Men's Pond and the Mixed Pond which get very popular when the sun comes out. The heath was first mentioned in the record books way back in 986, proving that Londoners have always enjoyed visiting green spaces.
Nearest Tube Station: Hampstead Heath
Highbury Fields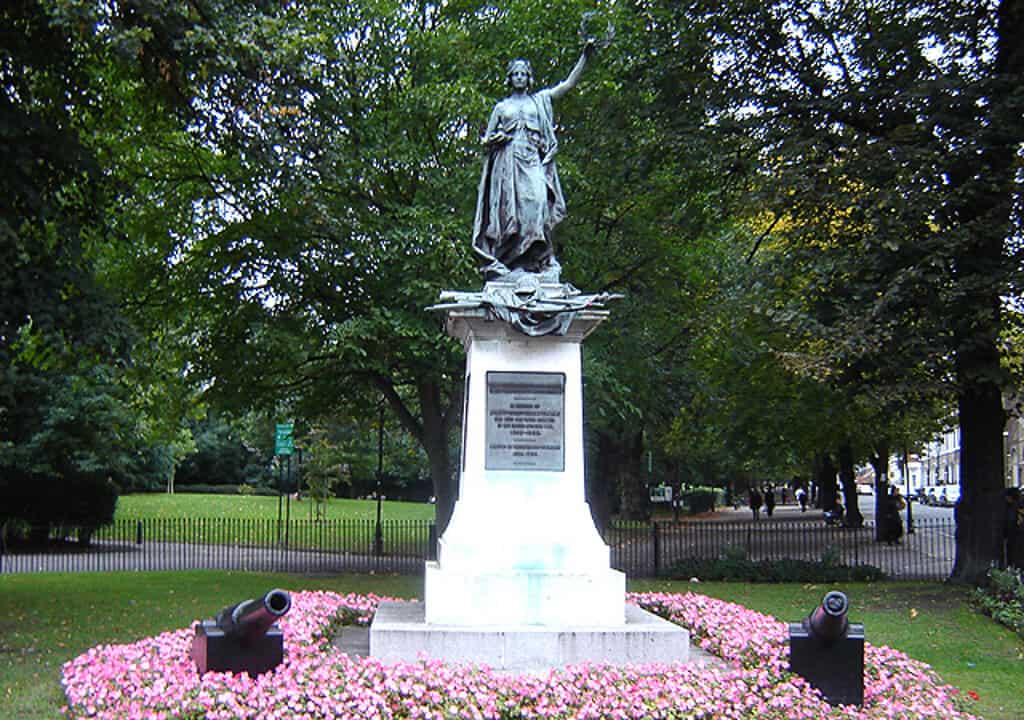 Highbury Fields is the largest park in Islington at just under 12 hectares. There are plenty of green spaces to relax in and tennis courts, football pitches and Highbury swimming pool. They have just put in a new adventure play structure which is designed to encourage children to take a more adventurous approach to play, encouraging jumping, swinging, climbing and balancing.
Nearest Tube Station: Highbury and Islington
Clissold Park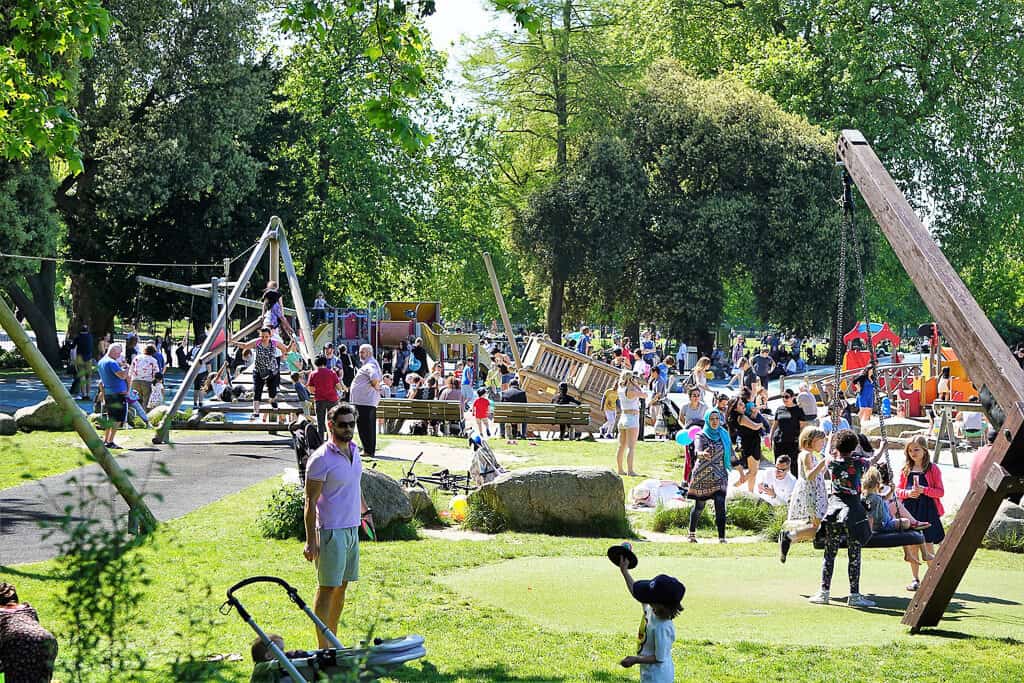 Before writing this article I had never heard of Clissold Park, it just goes to show you that even after 20 years in London there are still places to discover. Clissold Park is 54 acres in size and has a more traditional feel to it than other nearby parks. It was opened in 1889 and has held a Green Flag award since 2006. One of the most popular thing to see in the park is the wildlife. You can see deer, goats and there is a small aviary. Deer right in the heart of Hackney, who says London has no wildlife!
Nearest Tube Station: Manor House
Gillespie Park

Gillespie Park is one of my favourite green spaces in London. With a blink and you miss it entrance, many people walk past this nature reserve without realising it is there. In 2015 Gillespie Park won London Conservation Area of the year. With 244 species of plant, 94 species of bird and 24 types of butterflies it is not hard to see why. There are also peat, woodland and meadow areas in the park. Gillespie Park is an oasis in Islington.
Nearest Tube Station: Arsenal
Golders Hill Park

Another park for animal lovers. Golders Hill Park features a butterfly house, deer area, duck pond, a small zoo and a flower garden. There is also live music on the bandstand and tennis courts. Golders Hill Park is actually connected to Hampstead Heath but it has its own vibe and character.
Nearest Tube Station: Golders Green 
Gladstone Park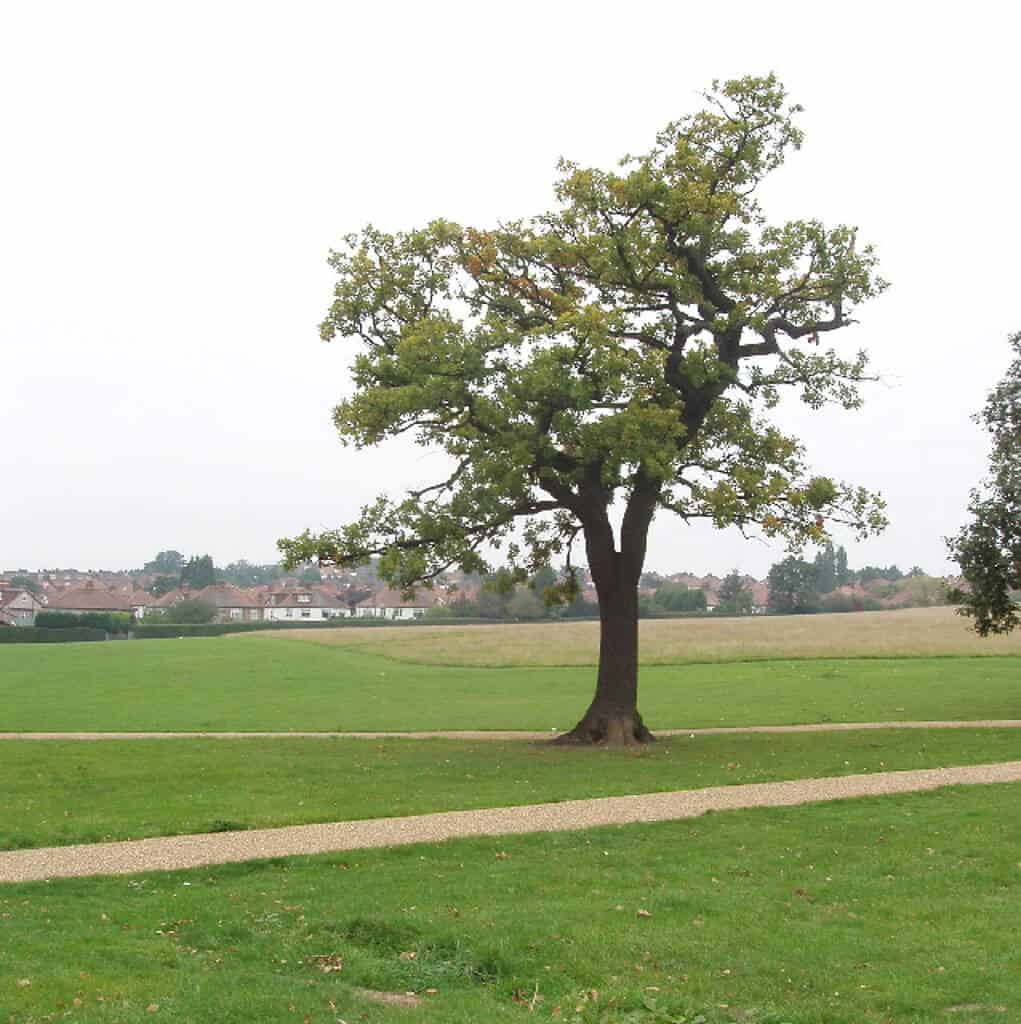 Gladstone Park is situated in Dollis Hill and is roughly 86 acres in size. It is named after the former Liberal Prime Minister and was created at the beginning of the 20th century. It is known for its many sports facilities like cricket, rugby, football,  and Gaelic football pitches. As well as tennis and netball courts and even an outdoor gym. The people of Dollis Hill must be a fit lot!
Nearest Tube Station: Dollis Hill
Highgate Wood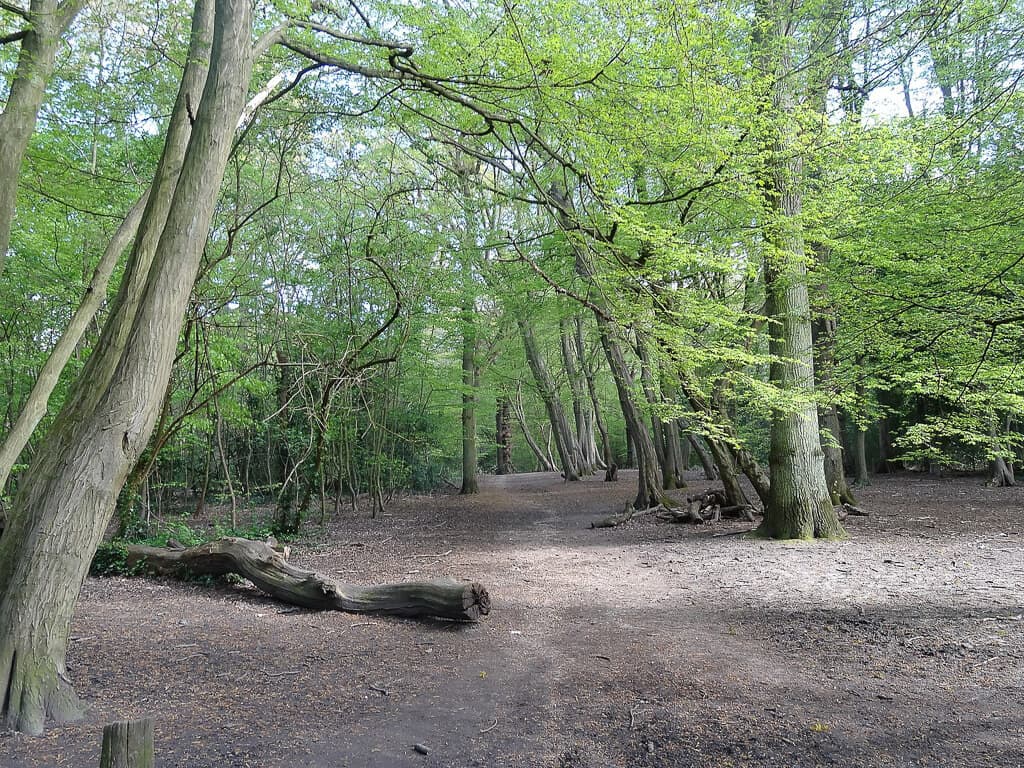 Highgate Wood is 28 hectares of ancient woodland providing a haven for wildlife and numerous easily accessible and scenic woodland trails. It was originally part of the ancient Forest of Middlesex which covered much of London, Hertfordshire and Essex and was mentioned in the Domesday Book. It is hard to believe that you are just 15 minutes away from the hustle and bustle of central London. If you want to get away from it all, then Highgate Wood is the place for you.
Nearest Tube Station: Highgate
Alexandra Palace Park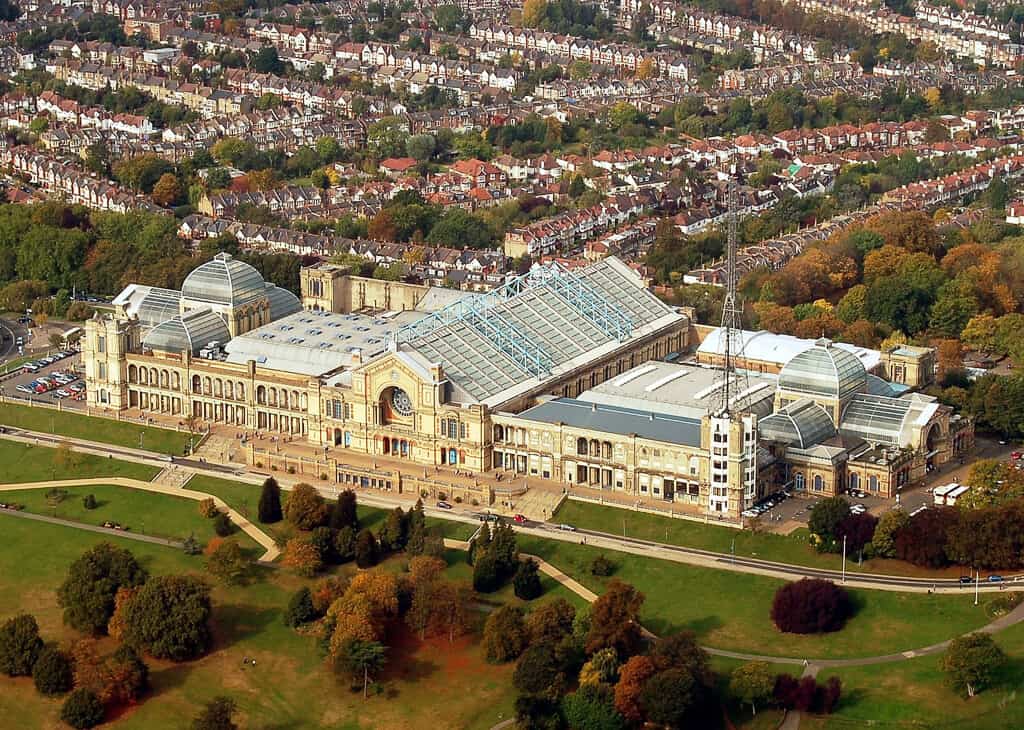 150 years ago, Alexandra Park was opened by the renowned landscape architect Alexander McKenzie as a pioneering Victorian leisure Park and centre for education and entertainment. Today it is still one of North Londons most popular parks. The park has amazing views of London so make sure you bring your camera. In the park itself, there is a boating lake, garden centre, pitch and putt course. The park is 196 acres so there is plenty of space to find a quiet corner and watch the world go by.
Nearest Tube Station: Wood Green
The Regent's Park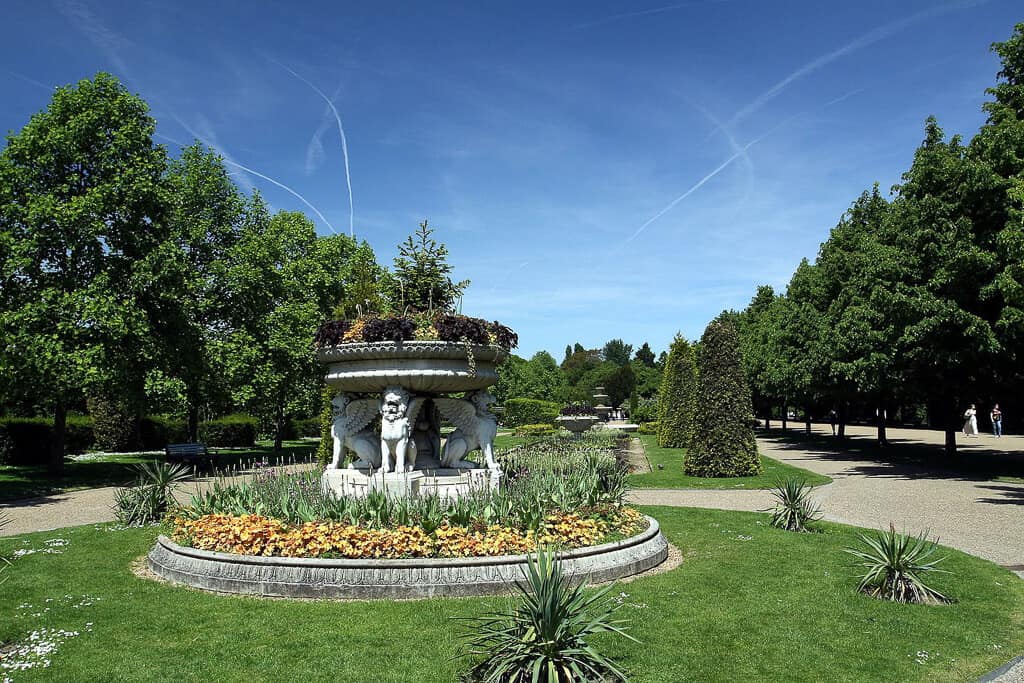 Probably the 2nd most favourite park in London, Regent's Park combines large open spaces with tree-lined pathways, formal gardens, and four children's playgrounds. It has excellent sports facilities and contains central London's largest outdoor sports area. The park is huge at 410 acres and has many different sides to it. You can have a stroll through Queen Mary's gardens where there are 12,000 roses, watch a play at the open-air theatre or take a boat out on the boating lake. The park also provides a warm welcome for wildlife. It has a large wetland area and is home to around 100 species of wild bird and a breeding population of hedgehogs.
Nearest Tube Station: Regent's Park
Priory Park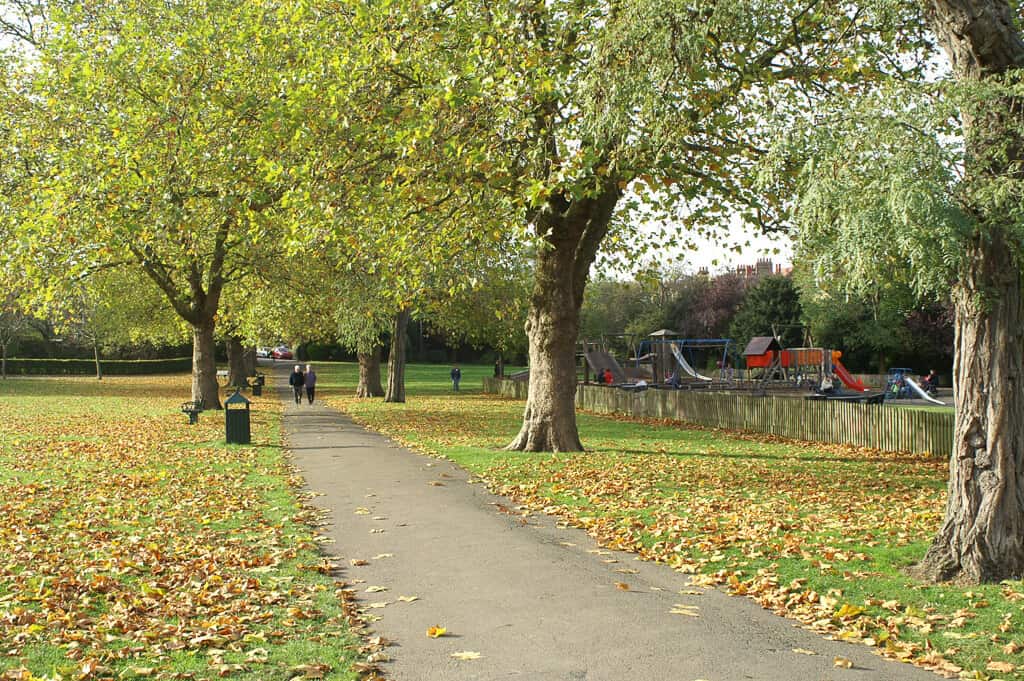 Another park I am yet to visit, Priory Park has held a green flag award since 2003 and is a firm favourite of the locals in Hornsey. This 6.5-hectare park has ample green space, tennis courts, a paddling pool, cafe, playgrounds and various sporting facilities. There is an outstanding fountain in the park which is used as a large planter. Unveiled in the Pleasure Grounds in 1909, it is made from 50 tonnes of Lamorna granite.
Nearest Tube Station: There is no tube station here but Hornsey Rail Station is close.
Waterlow Park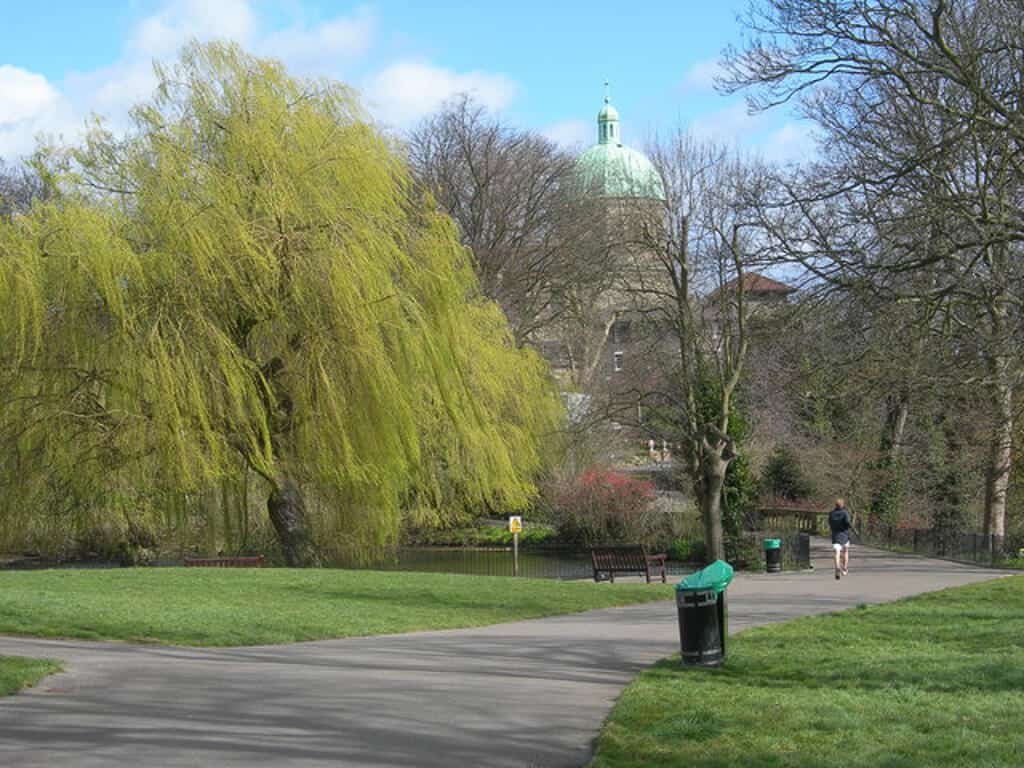 Waterlow Park is a 26-acre park in the south-east of Highgate Village, in north London. The land has been laid out as gardens since the seventeenth century and contains many mature trees. Lauderdale House sits at the edge of the park, it was built around 1580 and subsequently owned by the Dukes of Lauderdale. It is now used as a tea room and for functions and arts events and is surrounded by formal gardens.
Nearest Tube Station: Archway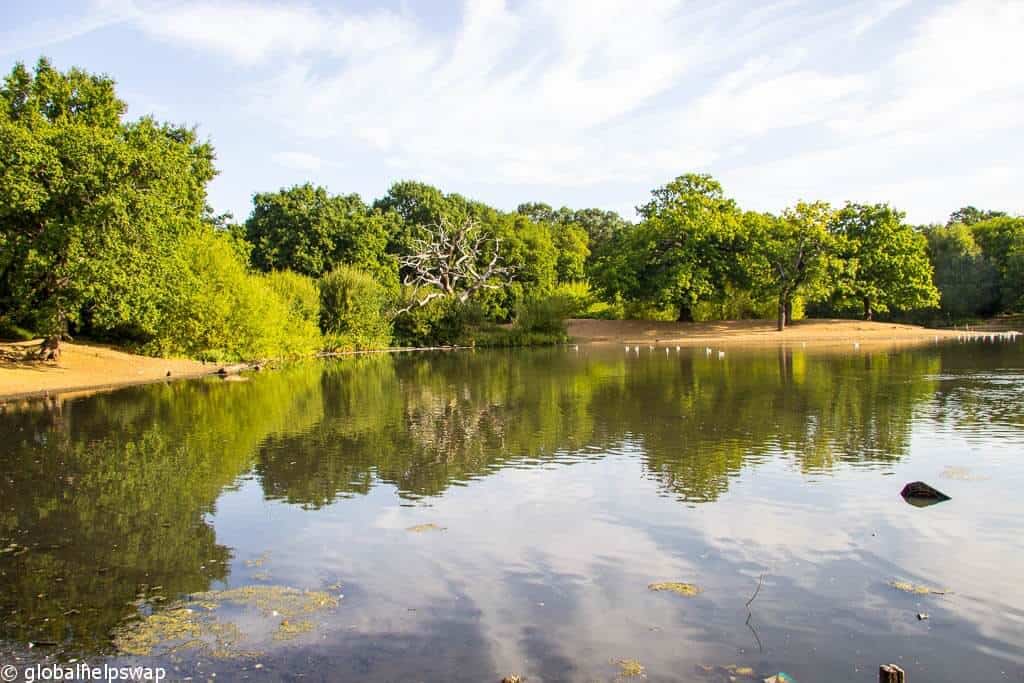 No matter where you are in London, I highly recommend you spending some time in its green spaces. After all, these areas are the lungs of the city and they really help you slow down a bit in this hectic place.
Do you know of other green spaces in North London? Let us know in the comments.
Are you heading to London? Then check out our other London posts: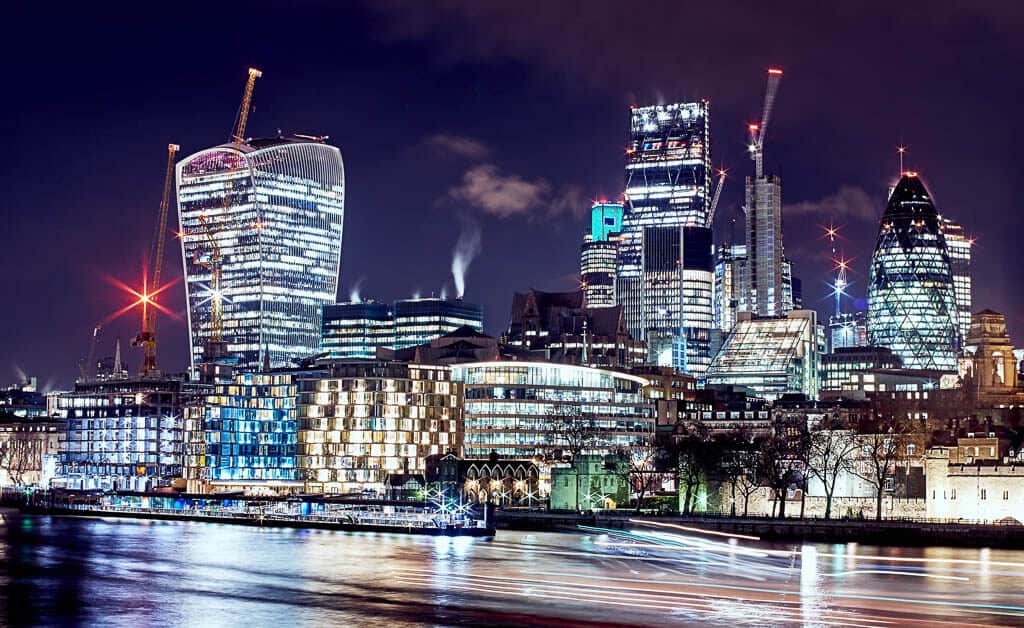 21 Free Things To Do In London – If you are heading to London or even live here, check out our post on 21 Free Things To Do In London to have amazing free days and nights out. From free comedy clubs to free live music London surprisingly has a lot of free things to do!
The Best Parks In East London – Are you looking for some green space in East London? Then check out our 11 best gardens and parks in East London post to find your own piece of London.
Secret Bars In London – If you are tired of the same old pubs in London then check out this post on our favourite 11 Secret Bars In London That Will Make You Feel Like A Londoner. These speakeasies serve some of the best cocktails in London. Cheers!
The Best Christmas Markets In London – If you are looking to get into the festive spirit then check out our post on The Best Christmas Markets In London. From wooden chalets to the warm mulled wine we cover all the major winter festivals and what they have. Merry Christmas and Happy New Year.
The Best Museums In East London – Are you looking for some culture in East London? Then check out 11 of the best museums in East London to sate your culture fix. Remember to learn & enjoy!
Secret Spots In London – Are you visiting London and want to find another side to it? Do you want to see something more than the regular tourist haunts? Then check out these 16 Amazing Secret Spots In London Locals Love to see a hidden side to London.
#LoveYourTravels