If you are looking for the best parks in South London, you have come to the right place. Below we feature some of our favourite parks in South London from world-famous Greenwich Park to hidden gems like Hilly Fields.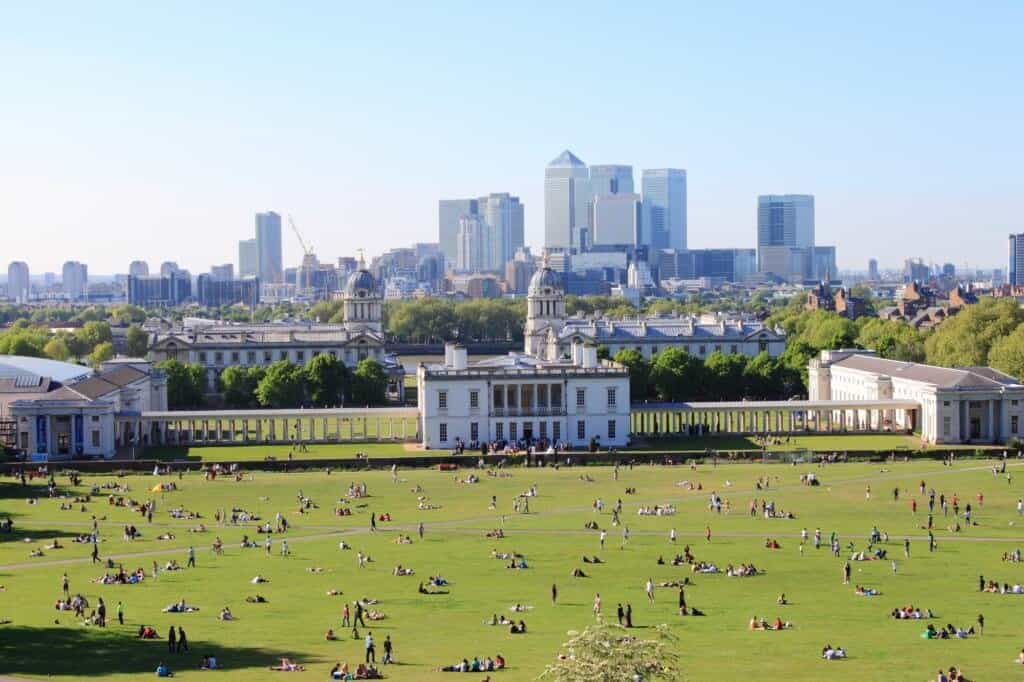 It is easy to forget that London is one of the greenest cities in the world with 47% of London classed as green space. So if you are in South London make sure you visit some of these amazing parks.
Check out our other guides on London Parks:
The Best Parks in North London
The Best Parks in Central London
Beautiful Parks In South London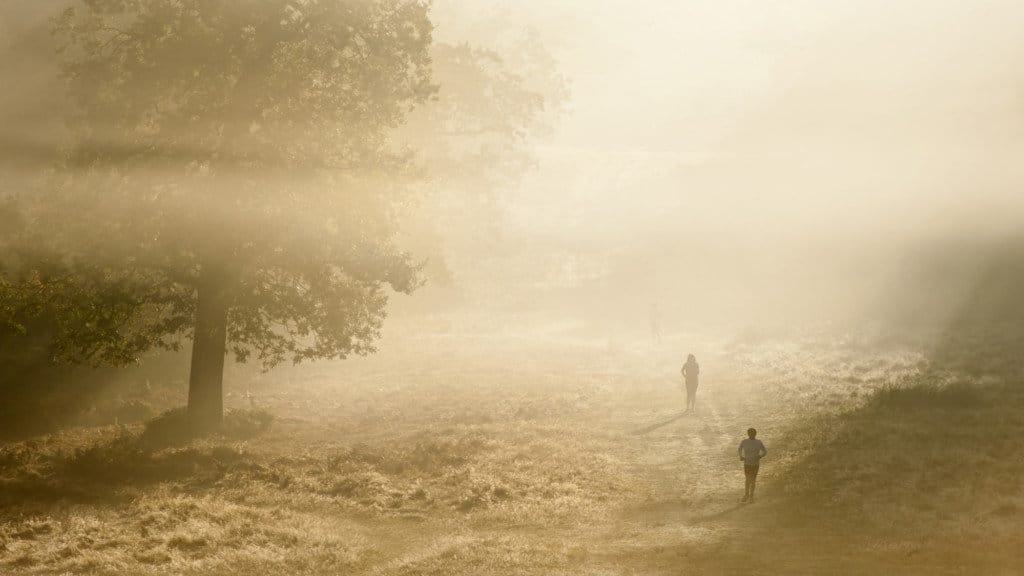 Dulwich Park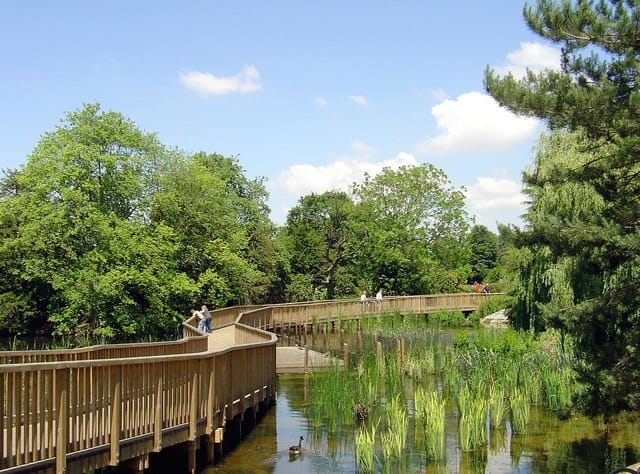 There aren't many parks that can claim that they were opened by former Prime Ministers but Dulwich Park can proudly claim that fact as it was opened by Lord Rosebery (who became Prime Minister in 1894) in 1890.
Dulwich Park was created on grounds owned by Dulwich College. The governors of the college were so concerned about the rapid urbanisation of South London that they created the park to preserve some green space for people to enjoy.
This 38.85-hectare park has retained much of its original layout over the years and has a boating lake (perfect on sunny days) and cafe on site. There is also a dry garden, winter garden and bike hire.
Nearest Station to Dulwich Park: West Dulwich Railway Station
Ladywell Fields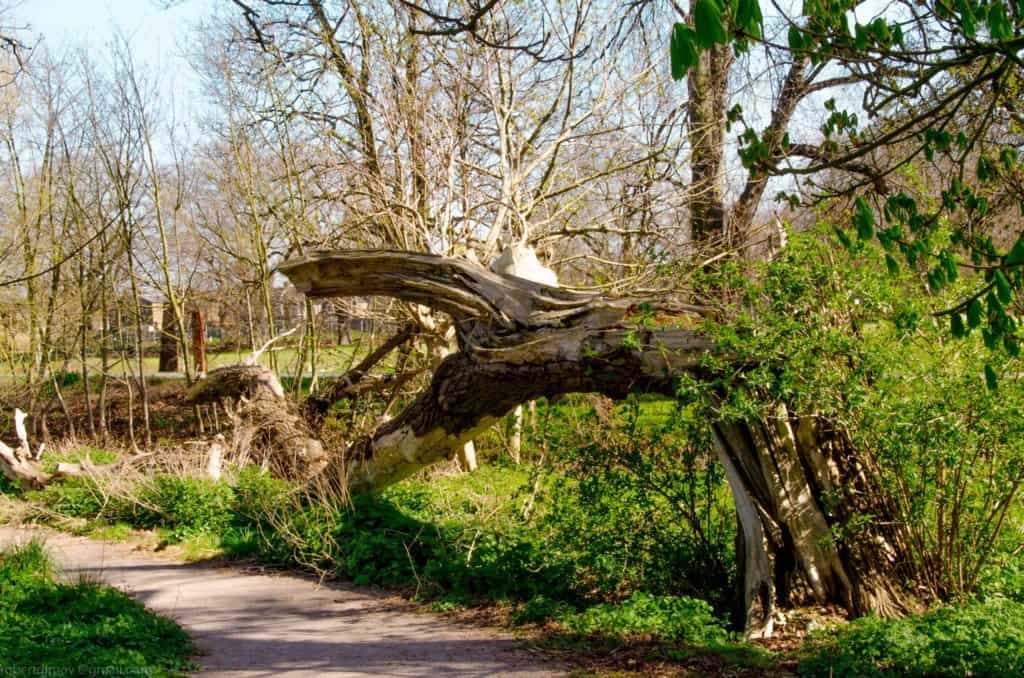 Ladywell Fields is located between Ladywell and Catford and is roughly a mile long. The Ravensbourne River runs through the middle of all 3 fields.
The park or recreation ground was created in 1889 again because of the fear of South London urbanisation. In 2011 the park had a £2 million renovation and is considered one of South London's best green spaces.
Nearest Station to Ladywell Fields: Lewisham DLR Station
One Tree Hill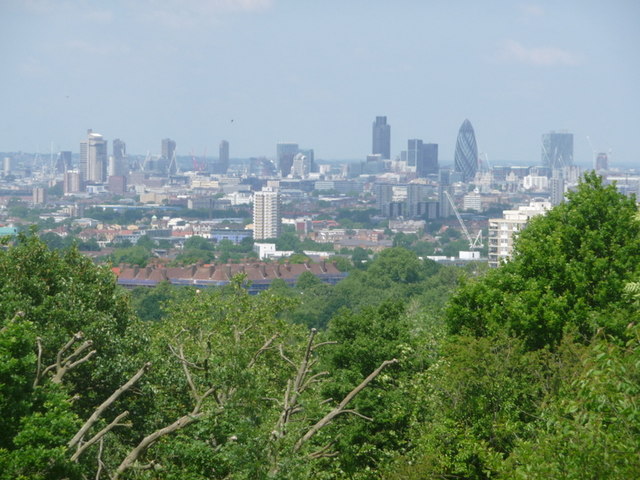 One Tree Hill located in Honor Oak is one of South London's hidden gems. This nature reserve is grade 1 for importance for nature conservation. It just shows you that London is very important for wildlife and nature.
This 7-hectare nature reserve was once part of a much larger area called The Great North Wood. Currently, the London Wildlife Trust is working with the local council to improve the area for wildlife as part of the Great North Wood Project.
You get great views of London from One Tree Hill and it is a popular place to watch fireworks on Bonfire Night and New Year's Eve.
As a side note, the local area is called Honor Oak because supposedly Queen Elizabeth 1 rested on an Oak Tree in The Great North Wood, hence the name.
Nearest Station to One Tree Hill: Honor Oak Park
Battersea Park

Battersea Park is one of the most famous parks in South London. Created in 1858 this 200-acre park sits on marshland known as Battersea Fields. This is where people like the Duke of Wellington came to settle their differences by shooting pistols at each other!
There is a lot you can do in Battersea Park from visiting the zoo to playing on the all-weather sports ground. It also has a riverside promenade and a large lake. You can also get married there at the famous bandstand.
The nearest Station to Battersea Park: is Queenstown Road (Battersea) Railway Station
Nunhead Cemetery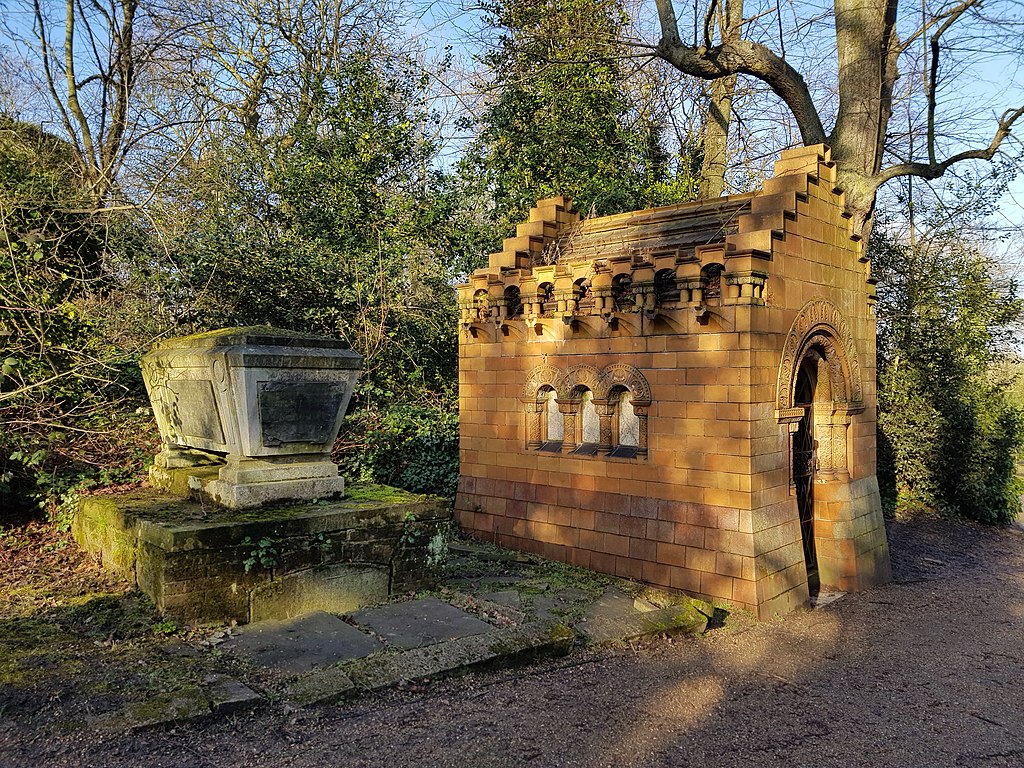 A cemetery! Why is this on the list? Well, Nunhead Cemetery is no ordinary cemetery, it is also a nature reserve. It is part of the Magnificent 7 Cemeteries in London too.
Let's be honest, if you are looking for some peace and quiet then a cemetery is a great place to find it. Nature has reclaimed the area at Nunhead Cemetery. With ivy and moss creeping around the gravestones.
If you are lucky you will spot woodpeckers and tawny owls. Look out for the great monuments too. They were erected in memory of the most important citizens of the day.
The Nearest Station to Nunhead Cemetery is Nunhead Station
Beckenham Place Park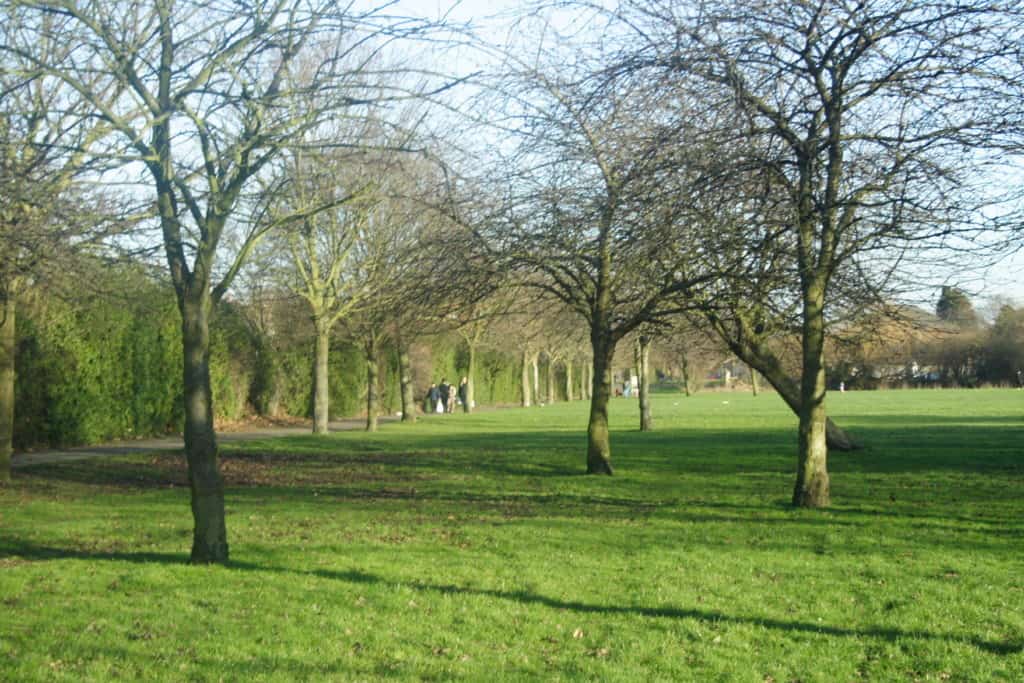 Beckenham Place Park is the largest green space in the London borough of Lewisham with 90 hectares of ancient woodland, a swimming lake and several historical buildings.
The Lake is London's first purpose-built swimming lake. Some of the woodlands in Beckenham Place Park appear on a map dating back to 1745 so show those trees some love when you take a walk in the park.
Nearest Station to Beckenham Place Park: is Lewisham DLR Station
Hilly Fields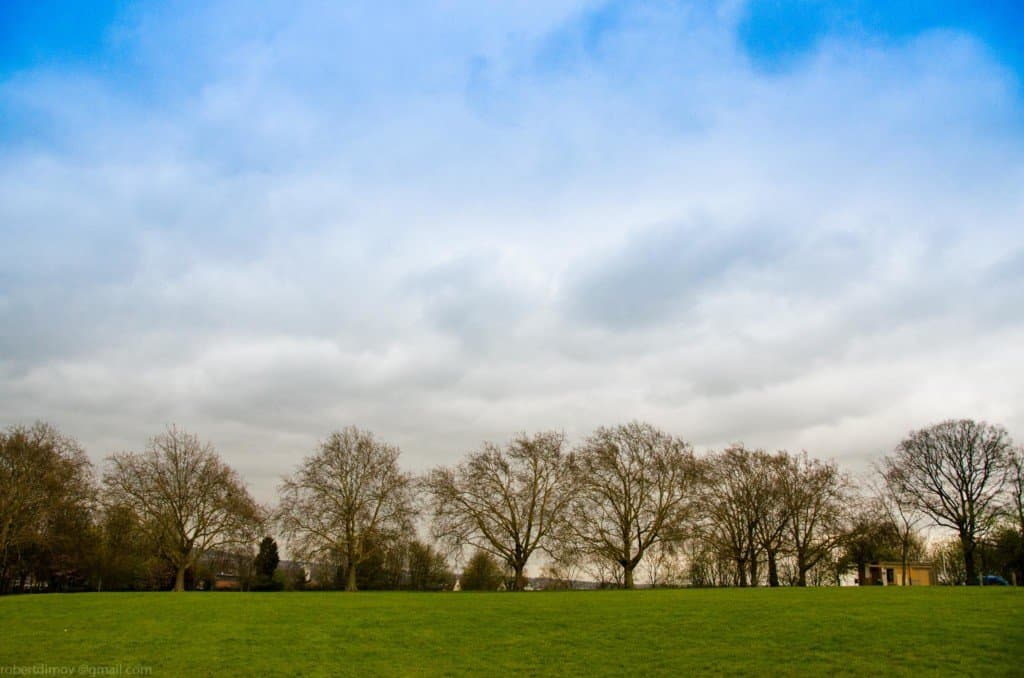 I have been in London for 20 years and have only heard of Hilly Fields. A friend's daughter might be going to school there and that is how it came up.
One of the 3 founders of the National Trust, Octavia Hill helped save Hilly Fields from being built on back in the 18th Century. It just shows you that the "green movement" has always been around with people willing to fight to protect our planet.
Hilly Fields stands 175 feet above sea level giving you excellent views of nearby Lewisham and The City Of London in the distance. There is a football pitch, cafe, picnic area, tennis courts, a cricket pitch and basketball court on-site.
Nearest Station to Hilly Fields: Brockley Railway Station
Lloyd Country Park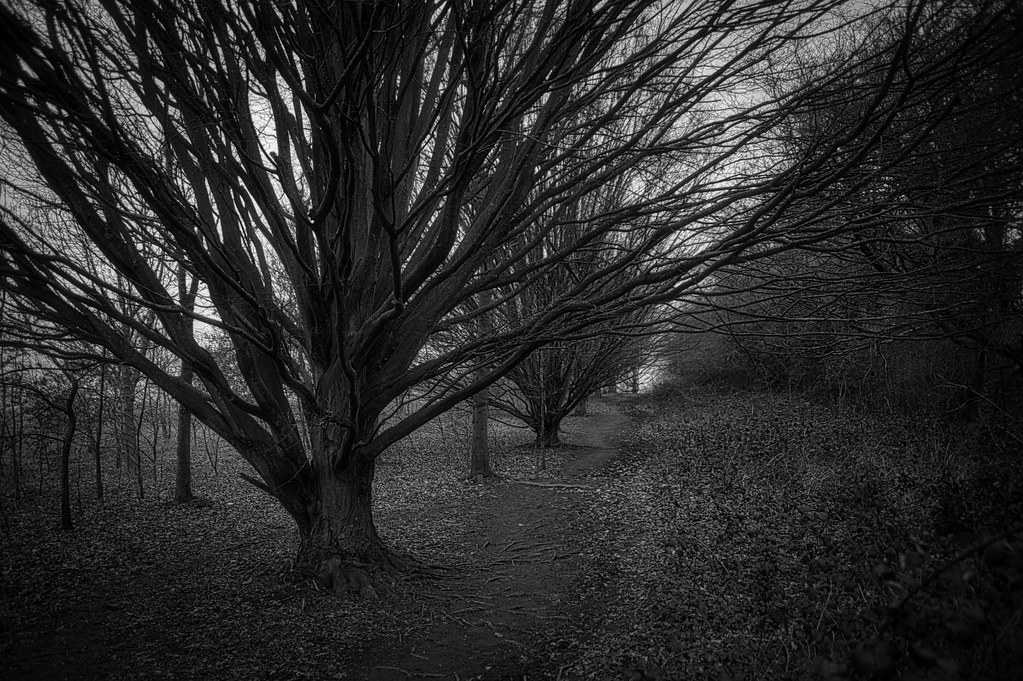 Lloyd Country Park is located on the outskirts of Croydon. It is huge at 114 acres so you will have plenty of places to find your own spot.
There are plenty of facilities to keep everyone entertained. Facilities include Football Pitches, Tennis Courts, Rugby Pitches Bowls, an open-air Gymnasium, Disc Golf (Frisbee Golf), orienteering, a children's playground cross-country courses, horse riding and a pond.
In summer, the park hosts various music festivals.
Nearest Station to Lloyd Country Park: is South Croydon Train Station. You can either walk for 15 minutes from here or get the Tram. The tram service for the park stops at Lloyd Park – Route 3.
Peckham Rye Park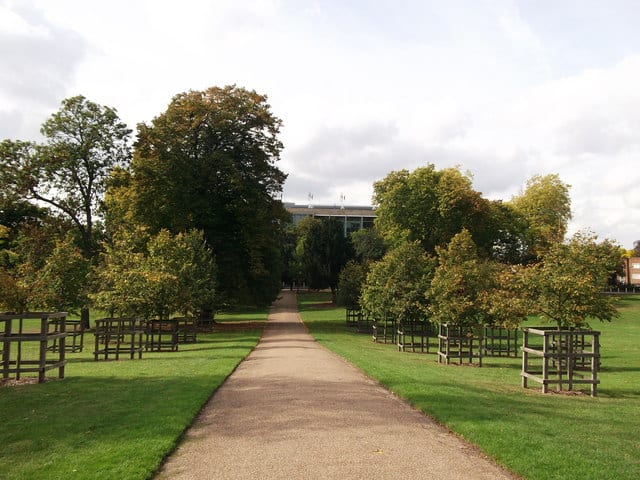 Peckham Rye Park and Peckham Common make up 113 acres of grassland, woodlands, water gardens and a lake. The park hosts many community projects from wildlife walks' to gardening.
You will find a cafe, an adventure playground, a skate park, a football pitch and an outdoor gym in the park. So you have no excuses not to keep fit! There are also various gardens like the Japanese garden and Nature Garden.
Nearest Station to Peckham Rye Park: is Nunhead Railway Station
Kelsey Park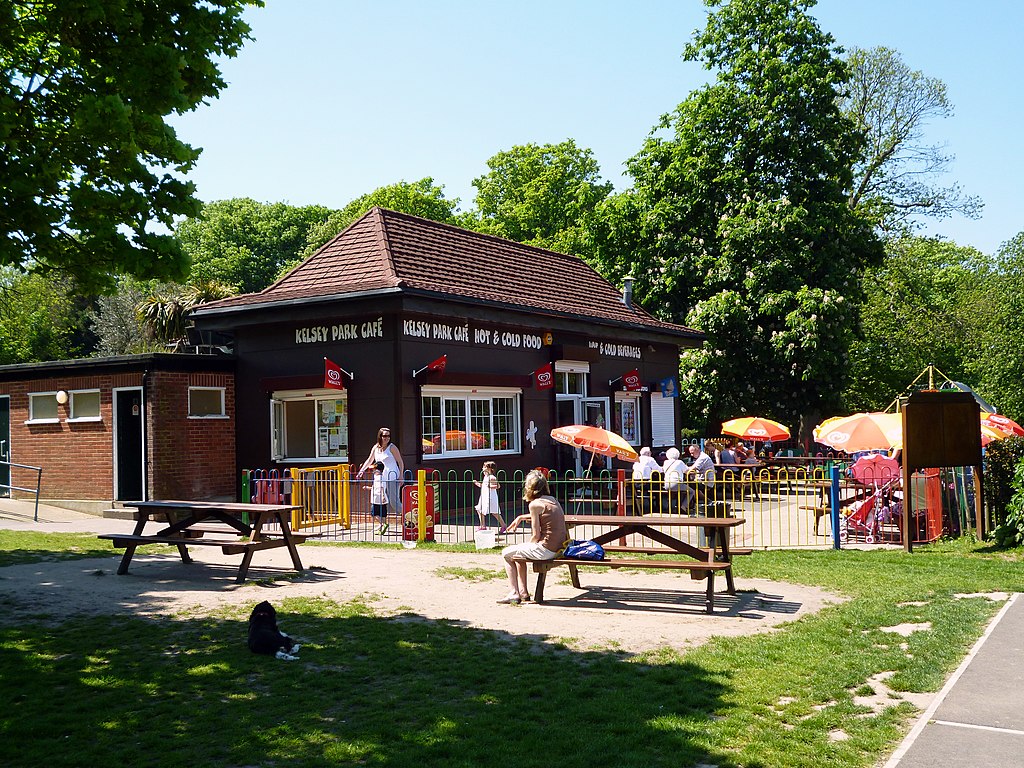 Kelsey Park is a public park in Beckenham. The park was officially opened in 1913. There are Tennis Courts, Mini Golf and a children's playground.
Make sure you visit The Ice House too. In the days before refrigeration, many estates would have an ice well. Generally, this would be a brick-lined pit in the ground with a domed roof to control the circulation of air.
There is also a lake where you can try and spot Herons.
The Closest Station to Kelsey Park is Beckenham Junction.
Manor House Gardens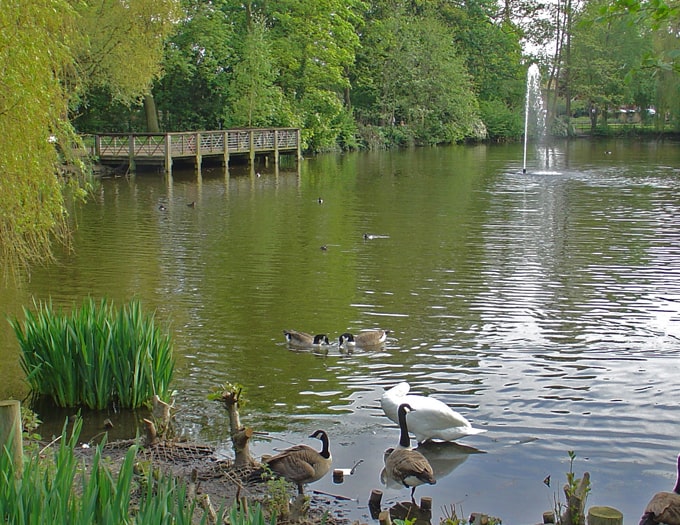 Another green space in South London that goes under the radar. This 3.34-hectare park is situated in Lee, South East London. The park features a cafeteria, a community garden, a walled flower garden, an ornamental pond, a fountain, an ice-house, children's adventure playgrounds, a dog-walking area and tennis courts/multi-purpose sports pitches. 
The gardens were laid out back in 1773 after the main house was built. After going into decline for most of the 20th century a group of people got together to raise funds and rescue the gardens and successfully got them restored.
Nearest Station to Manor House Gardens: Hither Green Railway Station
Horniman Museum and Gardens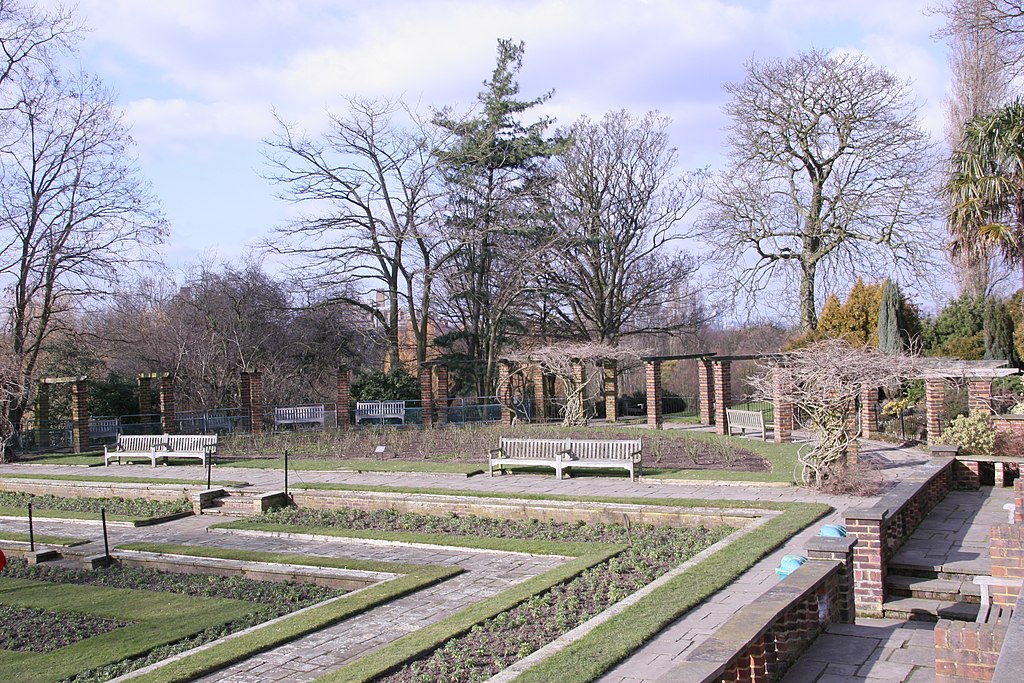 The Horniman Museum and Gardens is located in Forest Hill, South East London. It first opened as the Surrey House Museum in 1890 and then changed its name to The Horniman in 1901.
It is free to enter the museum and gardens but you have to pay an admission fee for the aquarium and butterfly house. The museum is set on 16 acres of gardens which include: A Grade 11 listed conservatory, a nature trail, a butterfly house, a bandstand dating from 1912, an ornamental garden and a sound garden with large musical instruments for playing.
The Nearest Station To The Horniman Museum and Gardens is Forest Hill Station.
Greenwich Park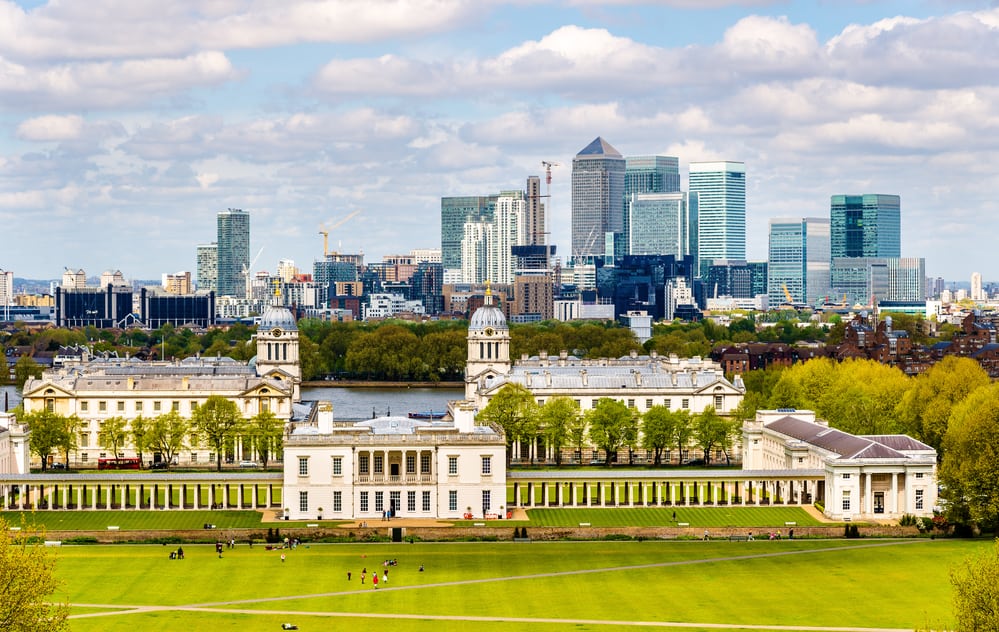 Greenwich Park is by far one of the most loved parks in South London. At 74 hectares Greenwich Park is the largest open space in the borough. Overlooking the River Thames this Royal Park used to be former hunting grounds.
This is no ordinary park. Where else can you stand on the Prime Meridian, the reference point for the rest of the world, or visit The Royal Observatory? These are World Heritage Sites too so you can tick off your heritage site list too.
In the park, you will also find the usual facilities like cafes, gardens, tennis courts and woodland but you will also find Red and Fallow Deer in The Wilderness Deer Park. There is more wildlife in London than people realise. Greenwich Park is a great place to explore Greenwich too.
Nearest Station to Greenwich Park: is Maze Hill Railway Station or Cutty Sark DLR Station.
Sydenham Hill Wood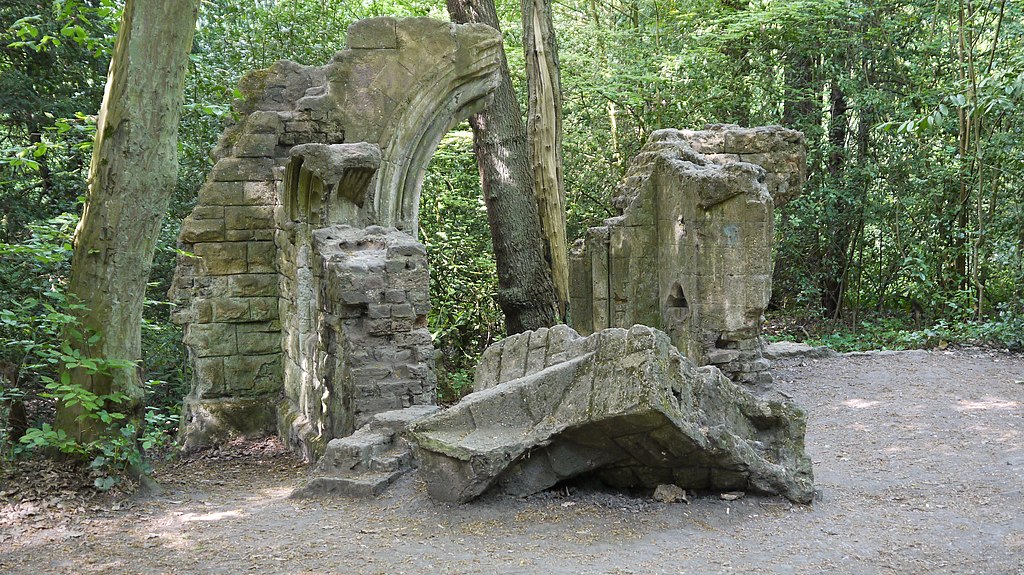 Sydenham Hill Wood is a 10-hectare wood in Dulwich. It has a unique mix of new and ancient woodland and remnants of Victorian Gardens.
The wood is home to more than 200 species of trees and plants as well as rare fungi, insects, birds and woodland mammals.
The Nunhead to Crystal Palace high railway once ran through the wood. Now, the tunnel is a Bat roost. Some of the species you can see in the wood are Kestrel, Tawny Owl, Green Woodpecker, Firecrest and Nuthatch.
The Nearest Station to Sydenham Hill Wood is Sydenham Hill Railway Station.
Tooting Common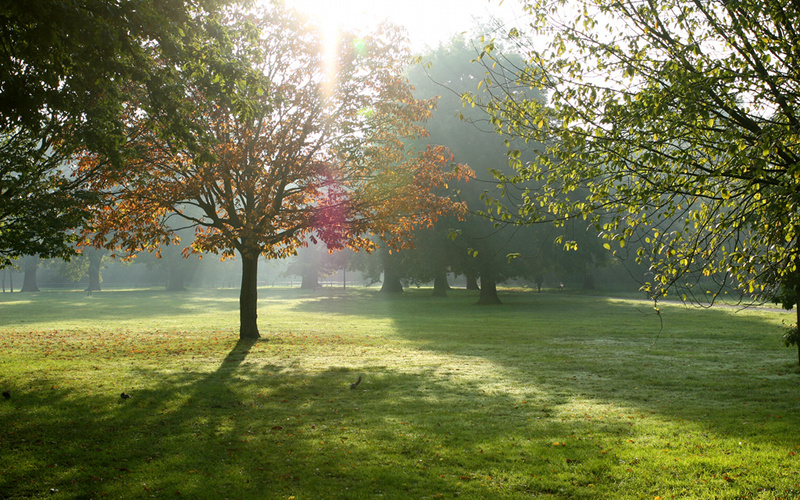 Tooting Common is historically two commons; Tooting Bec Common and the smaller Tooting Graveney Common, which were once part of much larger medieval manors. Now, most people just call them Tooting Common.
The two commons are recognised as being of Site of Metropolitan importance for Greater London because they include a number of rare wildlife habitats.
You can also play tennis, swim in the lido, and book a horse ride.
The Closest Station To Tooting Common is Tooting Bec.
Wimbledon Common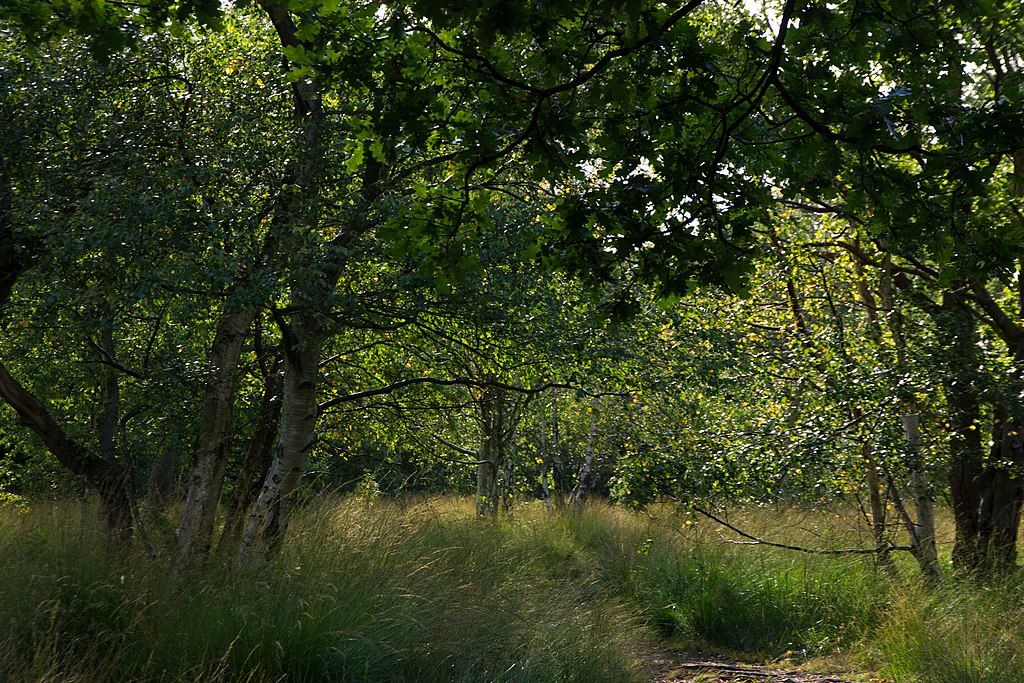 We once lived near Wimbledon Common so this place has a special place in our hearts. Wimbledon and Putney Commons are 1,140 acres of countryside amidst the urban surroundings of Wimbledon, Putney and Kingston-upon-Thames.
There is plenty to do at Wimbledon Common. From horse riding to a round of golf. What we love to do is just wander. The Common is so big (1140 acres) you can find your own little green space and just be.
Much of the Commons are a Site of Special Scientific Interest and a Special Area of Conservation.  With woodland, scrubland, heathland and mown recreation areas. There are also 9 ponds! So there is plenty to see for all the family.
The Closest Station to Wimbledon Common is the Wimbledon Mainline Station.
Brockwell Park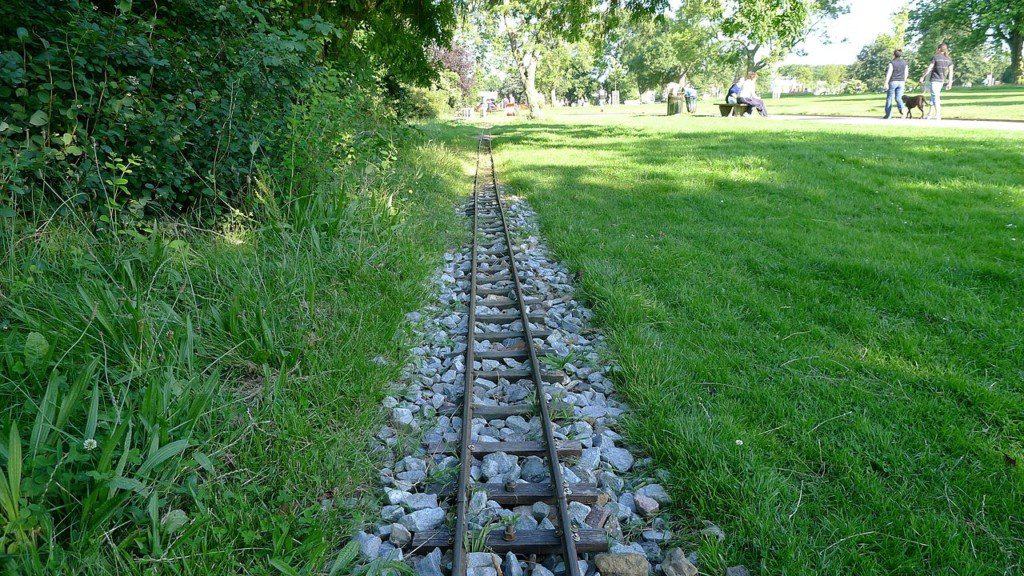 Brockwell Park is a large, historic park located between Brixton, Dulwich and Herne Hill. This popular park has a 19th-century clock tower, ponds, and an outdoor lido.
Brockwell Park was opened in 1891 by the London County Council. Before that, it was the grounds of Brockwell Hall, the current version of which dates from 1811 and is Grade II listed. You can purchase snacks and drinks from the hall.
The famous lido was built in 1937 and was restored to its original beauty in 2007. It is still one of London's most popular lidos.
Nearest Station to Brockwell Park: is Deptford Bridge DLR Station.
Crystal Palace Park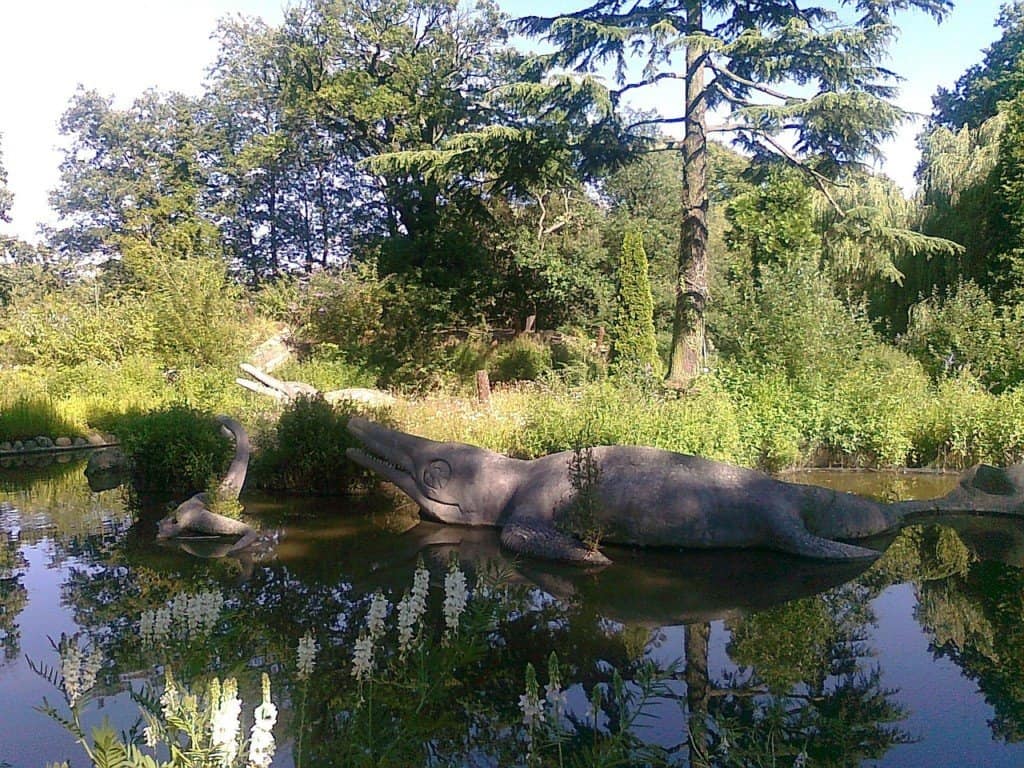 How many parks in London have dinosaurs roaming around? Crystal Palace Park is one for sure, okay they are pretty static but they are very cool. If dinosaurs aren't your thing you could always the other things the park has to offer like the maze, skatepark, urban farm, museum, or boating lake!
It is not hard to see why Crystal Palace Park recently got voted in the top 3 for favourite South London Parks, there is so much to do. Or you could just have a picnic next to a dinosaur.
Nearest Station to Crystal Palace Park: Crystal Palace Railway Station
Wandsworth Common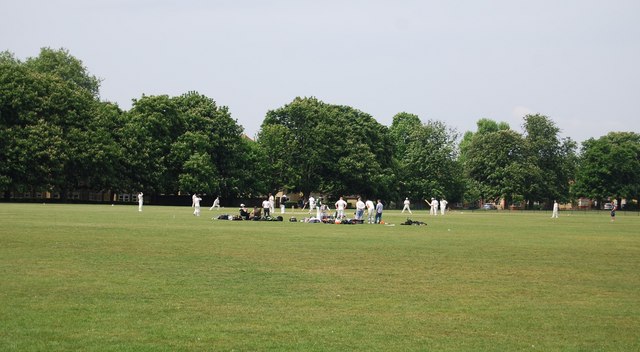 Wandsworth Common is located in the London borough of Wandsworth, no surprises there then. It is 172 acres of lovely green space where you can play cricket like they are in the photo above or you can visit the ponds or lake (where you can fish with a permit).
The lake is partially fenced off for the benefit of birdlife, while other areas feature wooden pedestrian boardwalks or open water's edge access. There are also tennis courts, a bowling green and a cafe on the grounds.
The nearest Station to Wandsworth Common: is Balham Tube Station
Clapham Common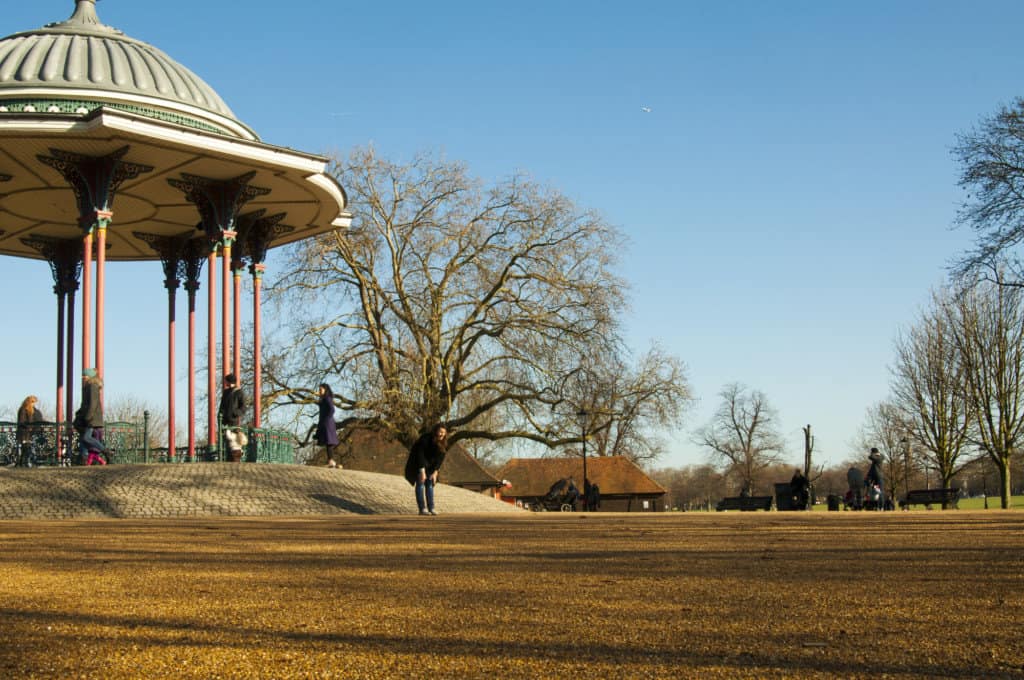 When I moved to London 20 years ago Clapham Common was the green space I frequented most. I still have a soft spot for this area. The Common is full of cafes, sporting facilities, playgrounds and a skate park. It's a perfect place to just chill out too.
As soon as the sun is out Clapham Common gets full with people soaking up the rays. There are also many concerts and festivals held on the common throughout the summer months.
Nearest Station to Clapham Common: Clapham South Tube Station or Clapham Common Tube Station
Wimbledon Park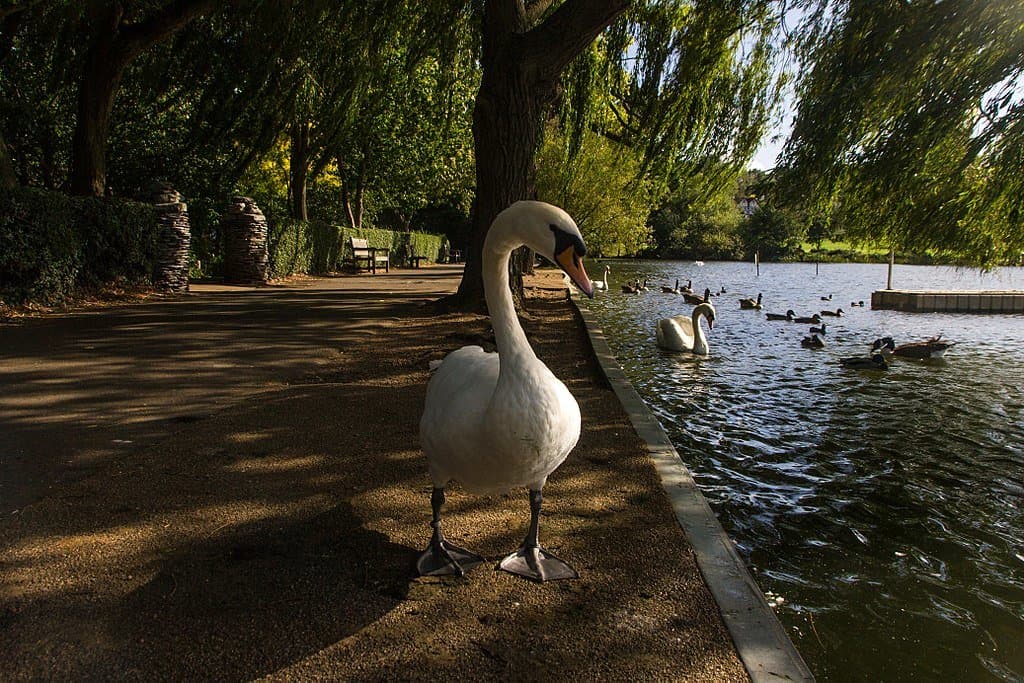 Another one of my old local parks. Wimbledon Park was just a 10-minute walk from my flat and I would visit it a lot. Apart from the wide-open green spaces, the park also had a great lake which is one of the largest in South London. The lake is very popular with kayakers.
The park has so much to offer, from a running track to beach volleyball pitches. There are also football pitches, a bowling green, playgrounds, a paddling pool, woodland, tennis courts and crazy golf.
Nearest Station to Wimbledon Park: Wimbledon Park Tube Station
Streatham Common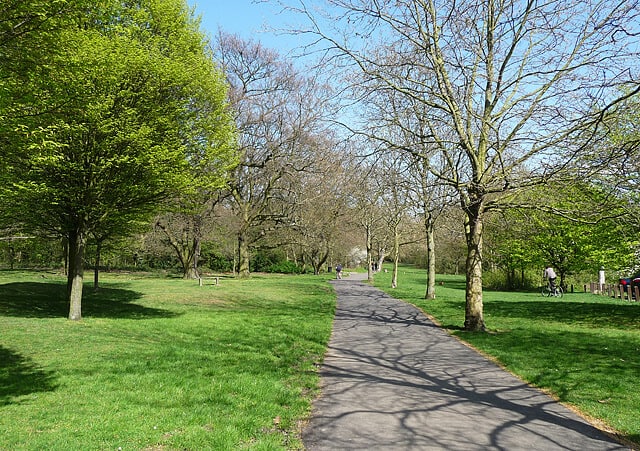 From my old hunting grounds to one of my Dad's. Streatham Common is a large open space at the southern end of Lambeth. The Common features grasslands, woodlands, wildflower meadows and a picnic area.
The Common is a popular place for walking, jogging and sports and an important stop on the Capital Ring, a long-distance circular walking route that goes around Greater London.
Nearest Station to Streatham Common: Streatham Railway Station
Burgess Park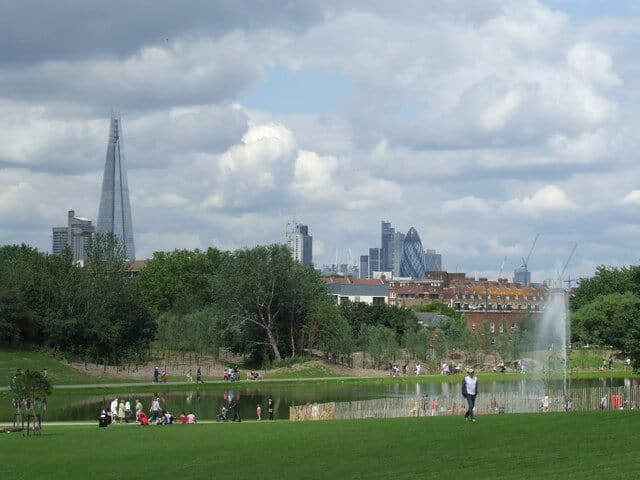 At 56 hectares, Burgess Park is Southwark's largest park. The park stretches from Camberwell and Walworth in the west to Peckham and the Old Kent Road in the east.
The park is full of sports facilities, gardens, bbq and picnic areas, a dedicated BMX track and a lake. Isn't it amazing how many facilities all these London parks provide?
Burgess Park is a young park compared to most London parks, it was built between the 1950s and 1980s. It was developed as a result of the Abercrombie Plan for open spaces in 1943. The area was once home to factories, densely populated streets and the Surrey Canal before it was badly bombed during World War II.
Nearest Station to Burgess Park: is South Bermondsey Railway Station
Southwark Park

Southwark Park first opened its gates to the public in 1869 and was one of the earliest parks to be opened by the Metropolitan Board of Works. It is located in Rotherhithe, South East London and is 25 hectares in size.
Like most parks, it has the usual sports facilities and playgrounds. It also hosts many art nights in one of the cafes for up-and-coming artists. There is also a lake and a bandstand which dates from the 19th century.
The nearest Station to Southwark Park: is Surrey Quays Station
Richmond Park

Last but not least is the world-famous Richmond Park. This is one of London's most loved parks and it is not hard to see why. If you are looking for a park in South London that feels wild then this is your park.
Richmond Park has protected status as an important habitat for wildlife and is a National Nature Reserve, London's largest Site of Special Scientific Interest and a European Special Area of Conservation. In it, you can see its most famous inhabitants, the wild deer that roam about the place.
Richmond public park is massive too, 2500 acres to be precise. With a park of this size, it is not surprising that there is a lot to do. You could try your hand at horse riding or you could try power kiting where you are pulled along by a kite as you sit in a buggy. Personally, I love finding an isolated spot just to sit down and read a book. Whatever you do, I am sure you will love Richmond Park.
Nearest Station to Richmond Park: is North Sheen Railway Station
Do you know of other parks in South London? Let us know and we will include them.
Love London? Then check out our other London posts: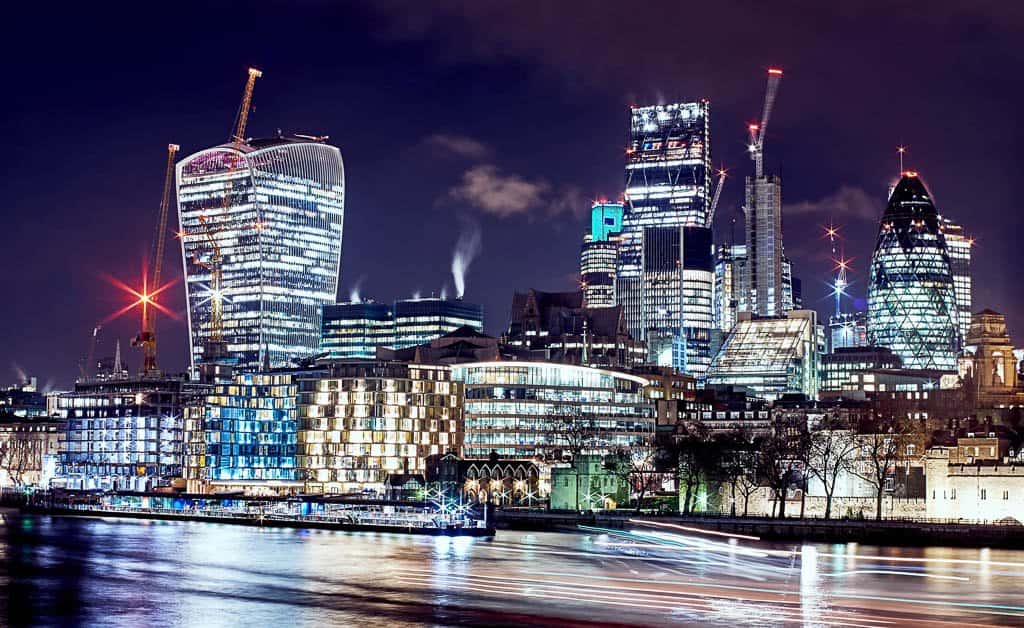 The Best Parks In North London – Are you looking for some green space in North London? Then check out our 13 best gardens and parks in North London post to find your own piece of London.
The Best Lidos in London – Are you looking for places to cool off during the hot summer? Then check out The Best Lidos & Outdoor Swimming In London to find a place to cool down.
The Best Christmas Markets In London – If you are looking to get into the festive spirit then check out our post on The Best Christmas Markets In London. From wooden chalets to the warm mulled wine we cover all the major winter festivals and what they have. Merry Christmas and Happy New Year.
The Best Museums In East London – Are you looking for some culture in East London? Then check out 11 of the best museums in East London to sate your culture fix. Remember to learn & enjoy!
Secret Spots In London – Are you visiting London and want to find another side to it? Do you want to see something more than the regular tourist haunts? Then check out these 16 Amazing Secret Spots In London Locals Love to see a hidden side to London.
21 Free Things To Do In London – If you are heading to London or even live here, check out our post on 21 Free Things To Do In London to have amazing free days and nights out. From free comedy clubs to free live music London surprisingly has a lot of free things to do!
The Best Parks In East London – Are you looking for some green space in East London? Then check out our 11 best gardens and parks in East London post to find your own piece of London.
Secret Bars In London – If you are tired of the same old pubs in London then check out this post on our favourite 11 Secret Bars In London That Will Make You Feel Like A Londoner. These speakeasies serve some of the best cocktails in London. Cheers!
#LoveYourTravels