London street art. If you take a walk around the Whitechapel / Spitalfields area of London you will soon notice all the amazing street art. The more you explore the  more you will discover. You will get a real snap shot of current politics and news from the pieces as most of the art is sending out a message. If you live in London and have been to see the street art in the past, it's always good to come back and have another look as by its very nature street art is always changing. Just like a gallery in a way.
Enjoy the photo essay!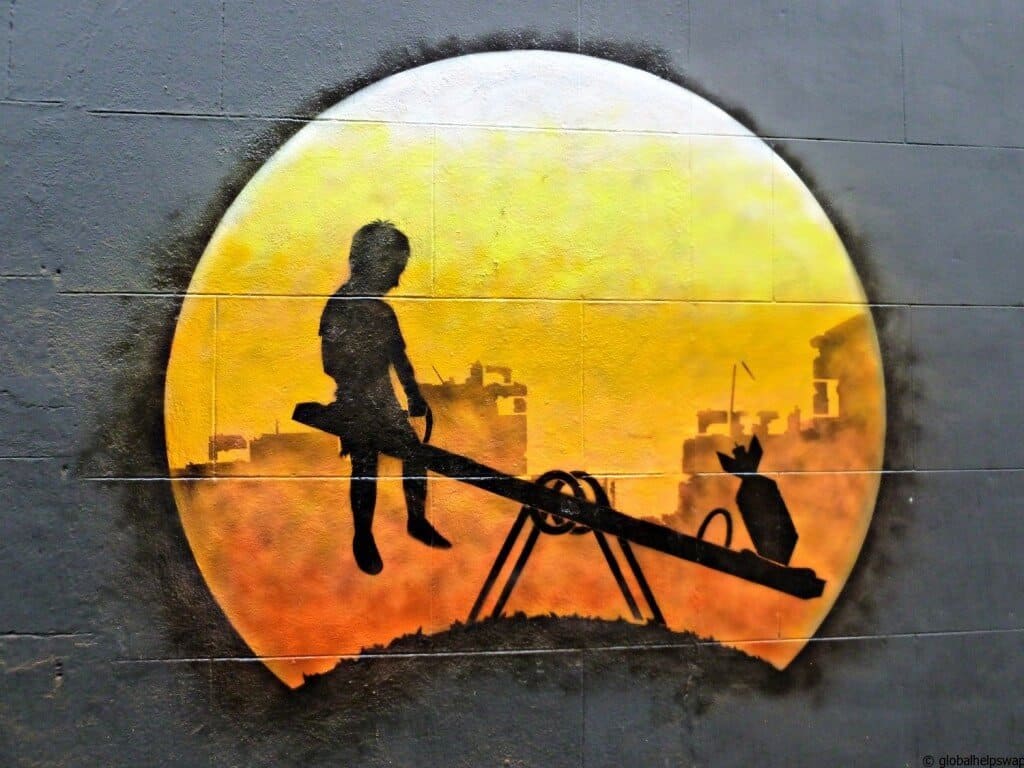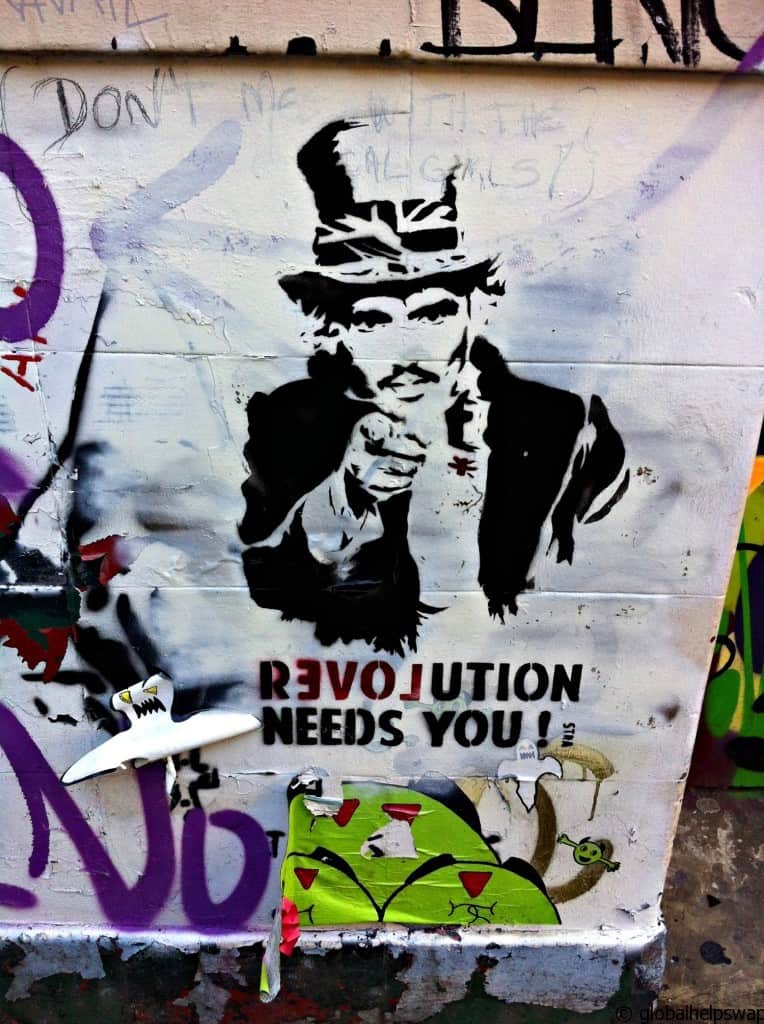 You say you wanna revolution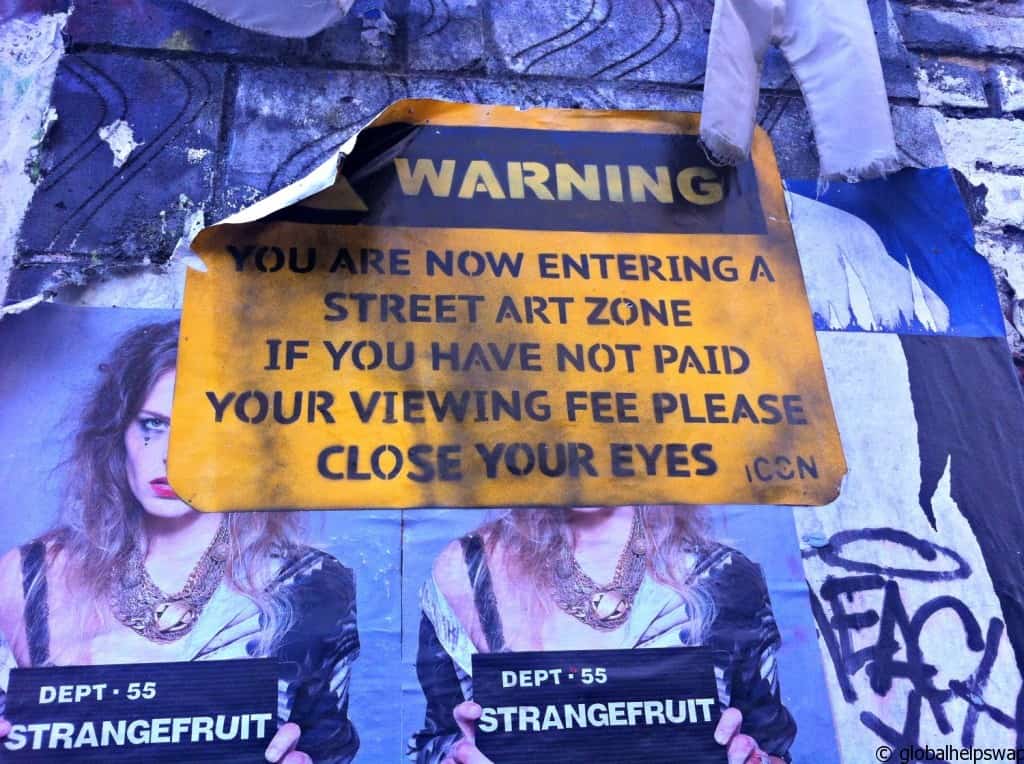 Close your eyes quick!

The Queen partaking in a typical East End kness-up!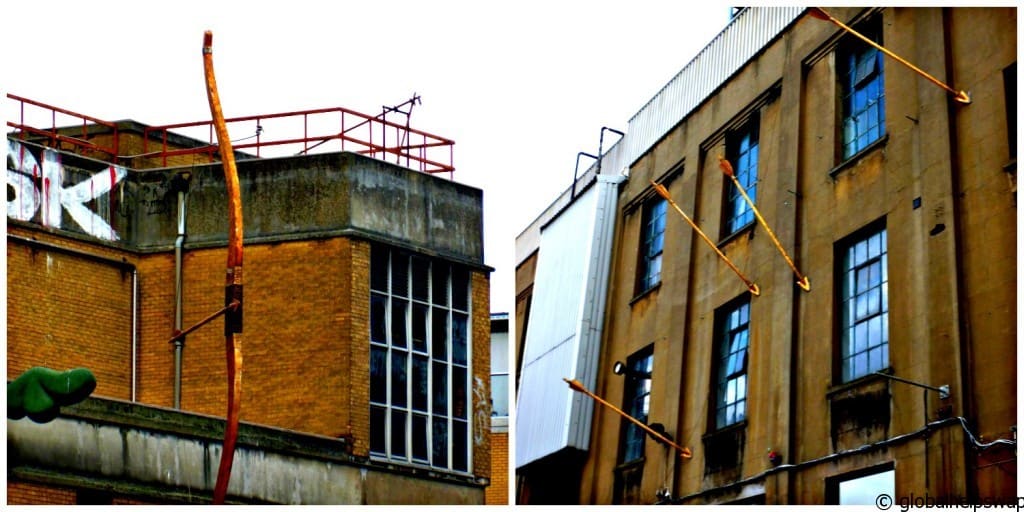 Blink and you will miss it.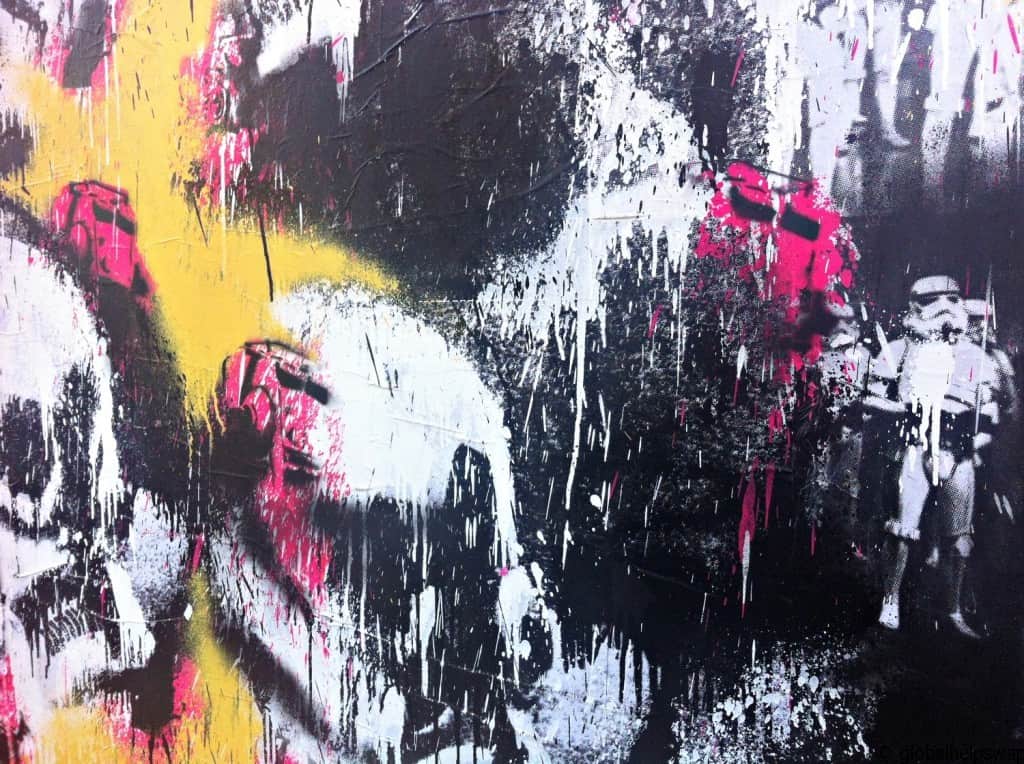 This is not the art you are looking for (only Star Wars nerds will get this).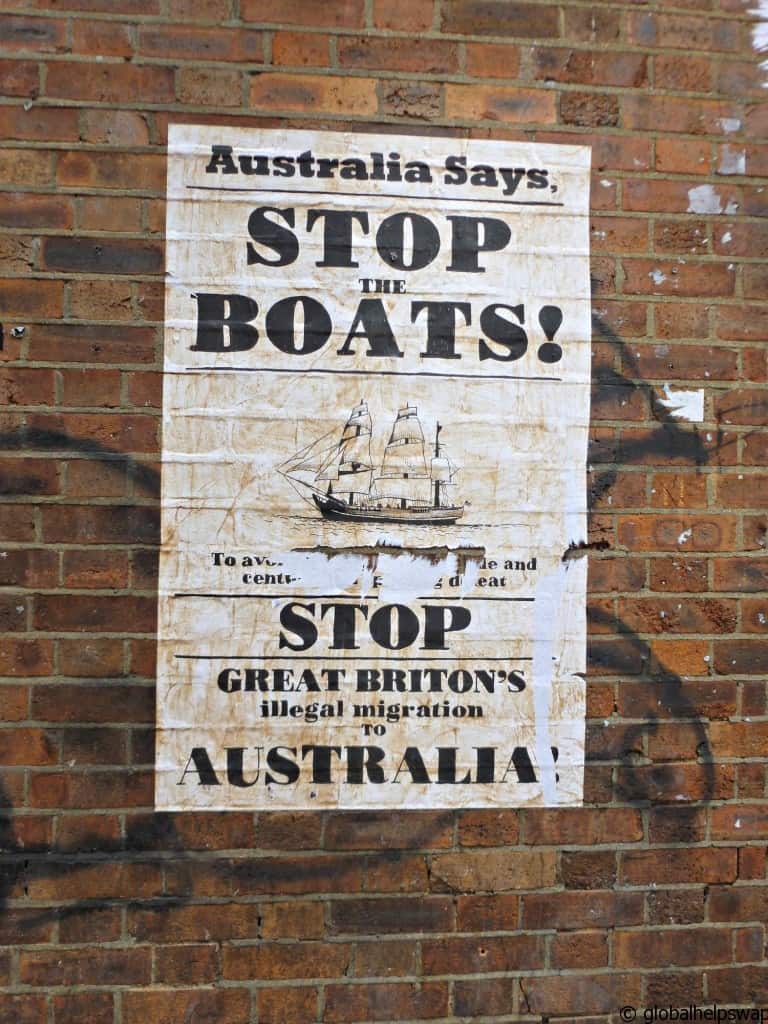 Pretty apt considering the current policies.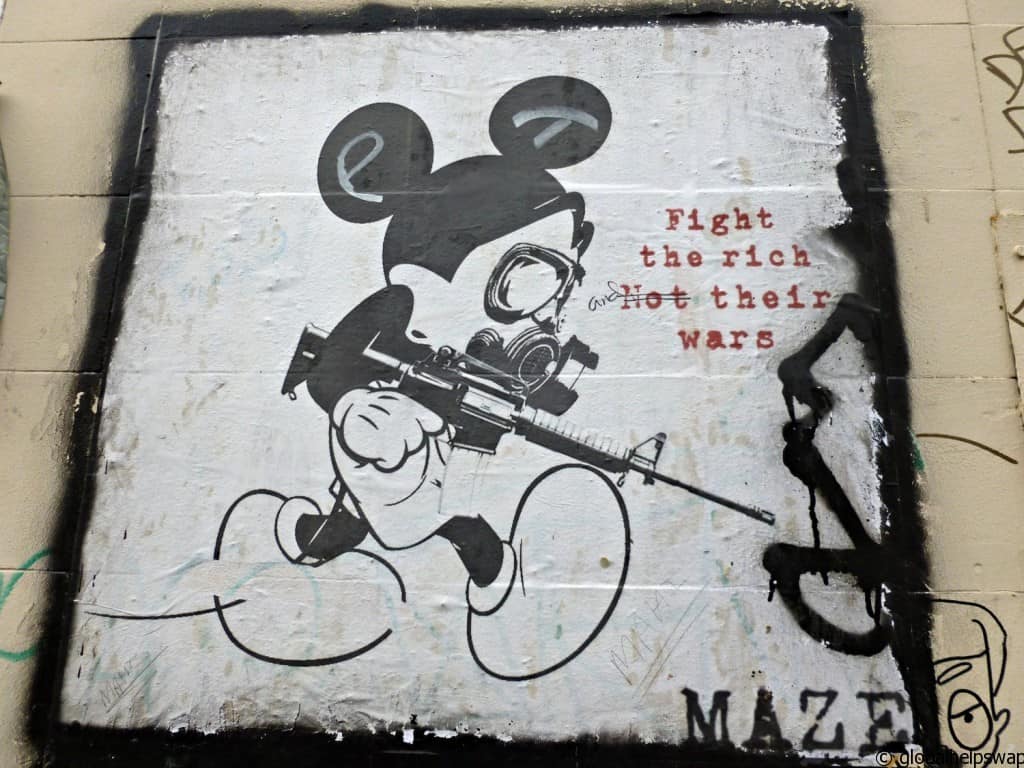 Take heed people!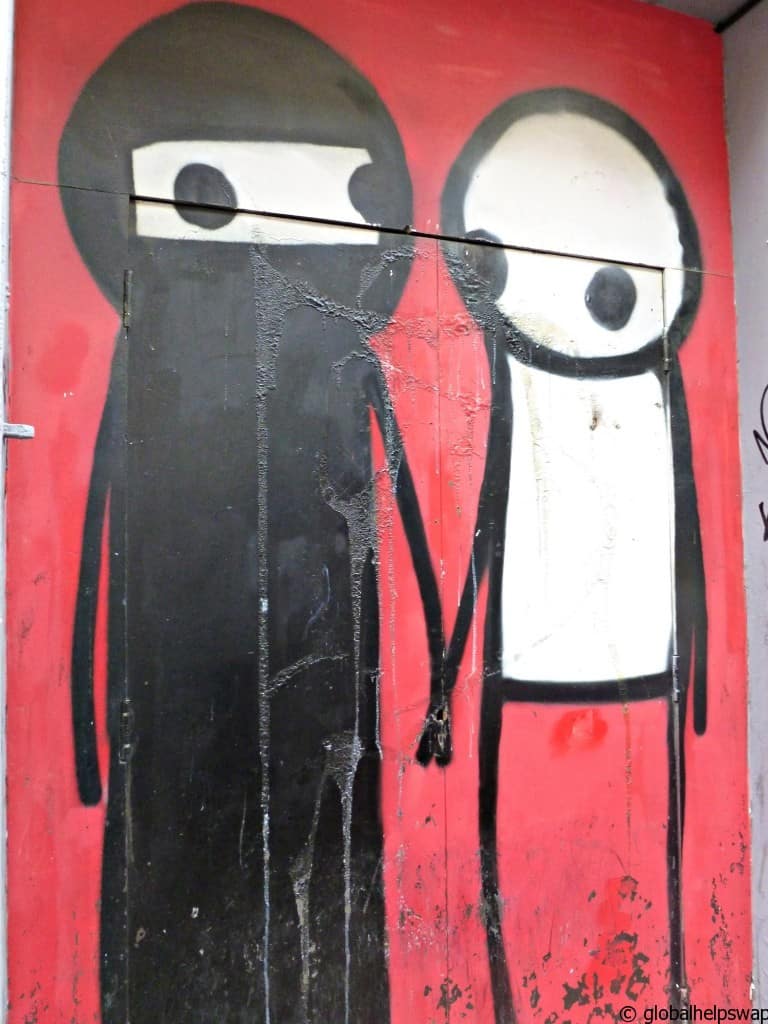 Burqa & Skinhead CAN = Love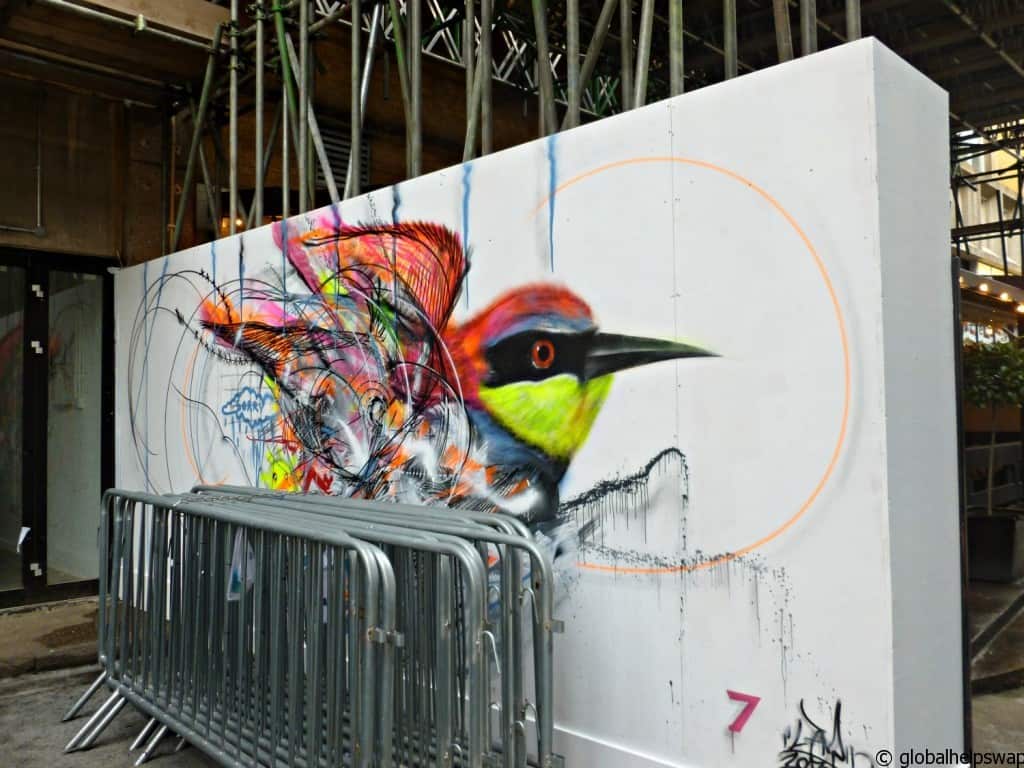 Who say's street art is not really art?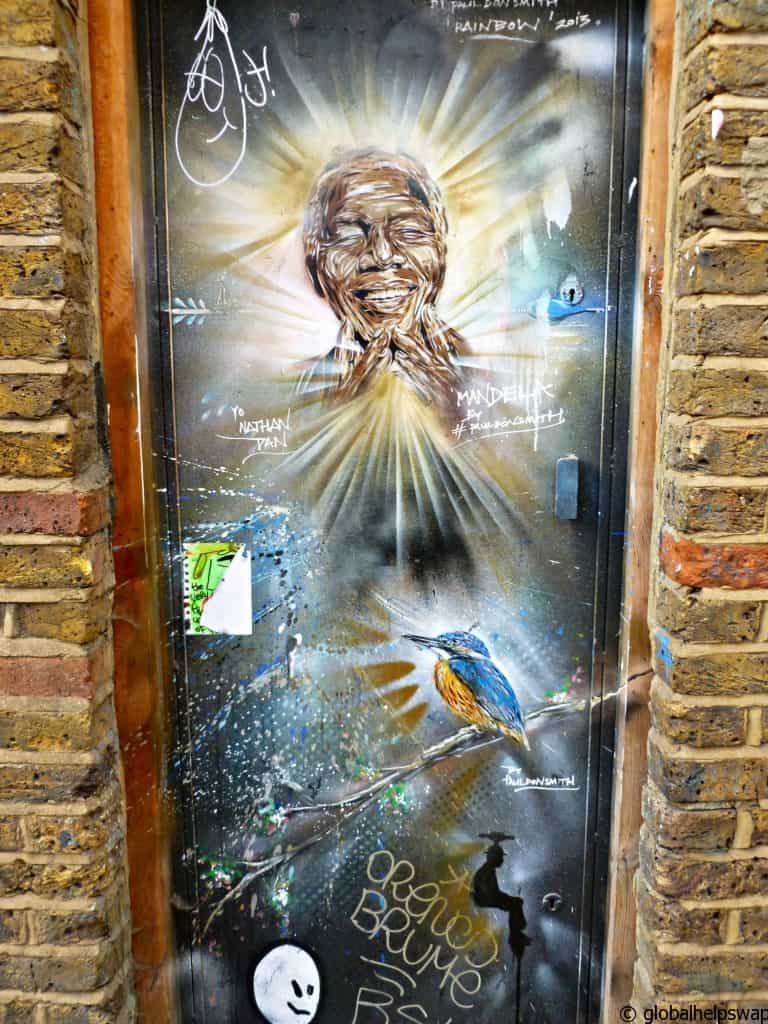 Nelson's Column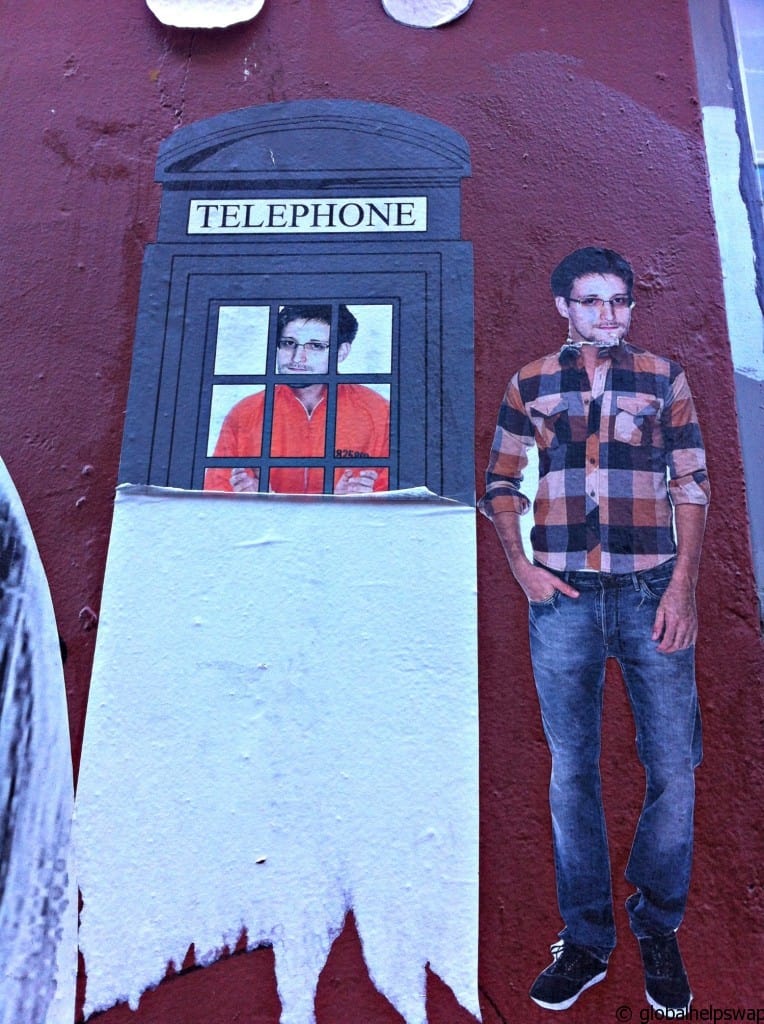 Free Edward Snowden!
We hope you enjoyed your mini tour of East London's street art. Do you have street art in your hometown? We would love to see some. Why not e-mail us some snapshots?
East London Street Art Information:
Directions: To see the art above, get the tube to Aldgate East station and take the exit for Brick Lane. Once on Brick Lane just start wandering!
Cost: Free!
Love London? Check out our other London posts: