If you are looking for the best parks in Central London then you have come to the right place. Below we feature some of our favourite parks in Central London from world-famous Hyde Park to hidden little gems like Paddington Street Gardens.
If you are looking for the best parks in North London, East London, South London or West London click the links below:
Hyde Park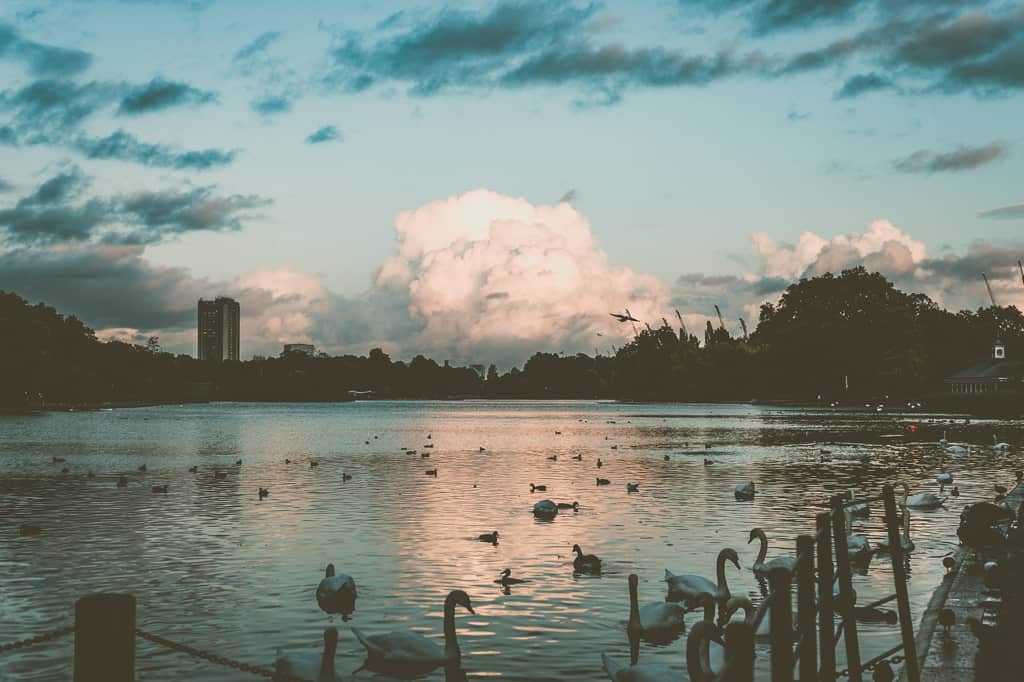 Hyde Park is probably the most famous park in London. This Royal Park is huge. In total is it 350 acres (140 ha) stretching from Marble Arch to Kensington. Henry VIII acquired the park from monks in 1536. He used it to hunt wild deer and was seen often here. Now people visit the park for more relaxing activities.
What I love about Hyde Park is that even though it gets busy, there are many areas where you can find solitude and just be. Saying that I also love watching the rollerbladers on Sunday morning, walking around The Serpentine Lake and catching a band at the Bandstand. During the summer months, you will find regular entertainment on the Bandstand. Make sure you check out the beautiful rose garden too.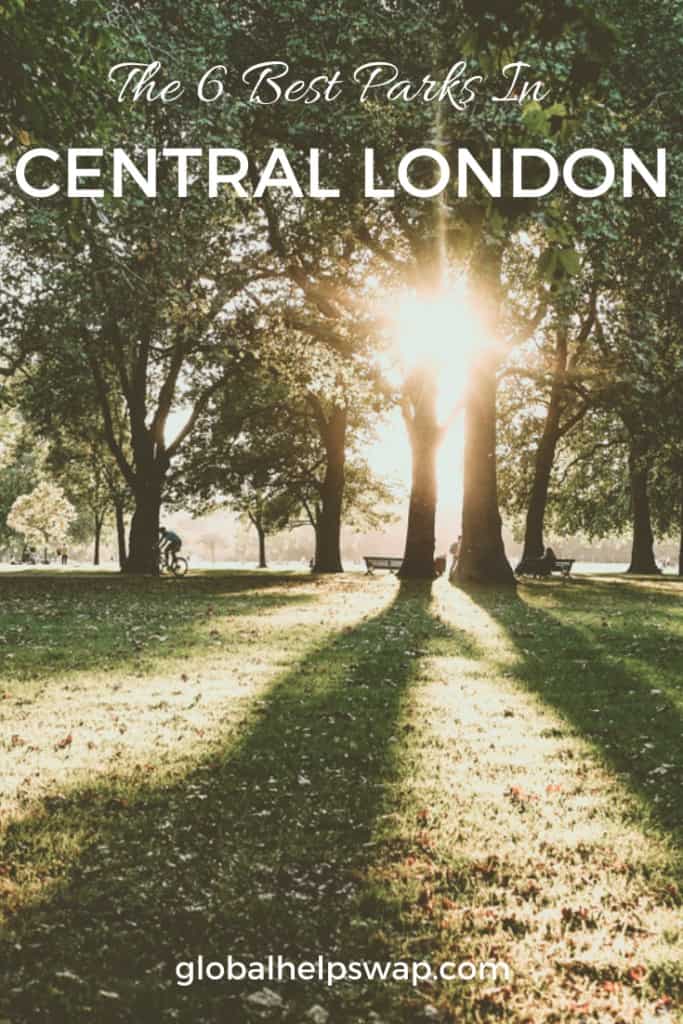 Unique features to Hyde Park are:
Speakers' Corner where public debates and protests have been held since the 1800's.
The Diana Princess of Wales Memorial Walk. This walk was opened in June 2000. It is a 7 mile walk charted by 90 plaques set in the ground. The walk takes you within sight of famous buildings and locations associated with the Princess during her life.
Every city needs its open spaces and Hyde Park is central London's open space. Hyde Park is one of the famous Royal Parks which also include:
Kensington Gardens
Richmond Park
Bushy Park
St James' Park
The Green Park
The Regent's Park & Primrose Hill
Greenwich Park
Brompton Cemetery
Victoria Tower Gardens
The Nearest Stations to Hyde Park: Hyde Park Corner, Lancaster Gate, Marble Arch or Knightsbridge
The Green Park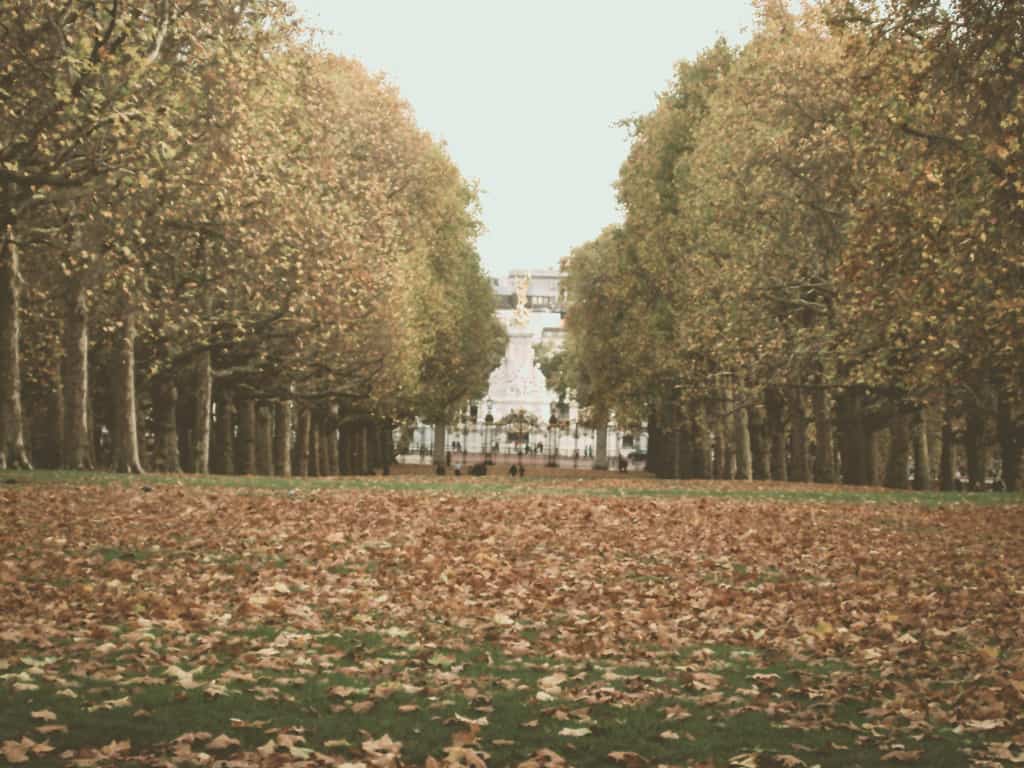 Few cities around the world can claim to have a public park right in front of a royal palace. Green Park is located right in front of Buckingham Palace and is a popular London park with tourists and locals alike.
Green Park is just over 40 acres in size and has a range of memorials, statues and fountains to visit. You can also look out for Royal Gun Salutes when ceremonial guns are fired to mark special royal occasions.
When you walk around Green Park you will notice that there are no formal flower beds. This is because back in the 17th century King Charles II wife caught him picking flowers for another woman. So she demanded that all flowers be removed from Green Park.
The nearest Station to Green Park is Green Park Underground Station.
St James' Park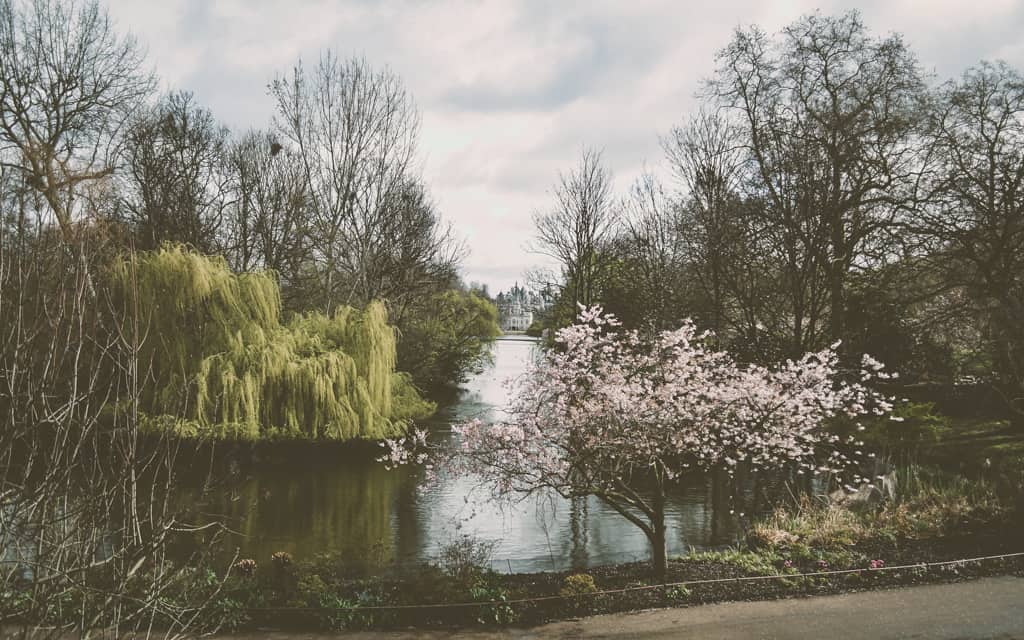 St James' Park is another of the Royal Parks on our list. Where Green Park has no formal flower beds, St James' Park is famous for them. This is because they are planted right in front of Buckingham Palace and are seen on the news all over the world.
The famous Pelicans have lived in St James's Park for nearly 400 years. They were originally presented as a gift from the Russian Ambassador to King Charles II. Hopefully, he didn't give any to his mistress!
St James's Park also incorporates The Mall, Admiralty Arch and Horse Guards Parade. The Mall is a grand processional route in honour of Queen Victoria, which has seen many historic Royal processions. Admiralty Arch was commissioned by King Edward VII as a memorial to his mother Queen Victoria. It stands at the northeast end of The Mall linking to Trafalgar Square.
Finally, Horse Guards Parade is a ceremonial parade ground and is the scene of Trooping the Colour on the Queen's official birthday in June.
The Nearest Stations to St James's Park is either Westminster Tube Station or St James's Park Tube Station.
Holland Park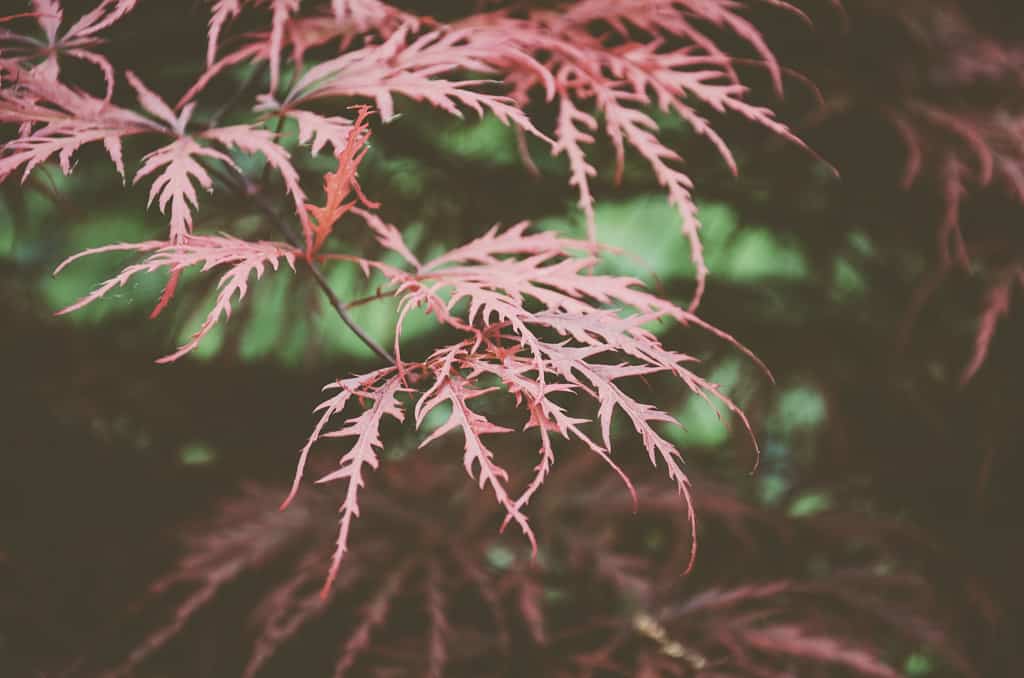 Holland Park is spread across 54 acres of what used to be the grounds of Cope Castle, a large Jacobean mansion hidden in the woods. It is one of my favourite parks in London but the one I have visited the least. I have no idea why.
My favourite part of the park is the Kyoto Garden which opened in 1992. It has to be one of London's most beautiful parks. Like all Japanese gardens, it is the perfect place for reflection and relaxation, especially on a sunny day. The garden is a traditional Japanese garden with maple trees, stone lanterns and a pond with Koi Carp. If you are looking for some peace in the bustling city this is the spot for you.
Holland Park also has more energetic areas like Tennis Courts, Football Pitches, Netball Courts and a Cricket Pitch. There is also an adventure playground for children.
Or you could just enjoy the beautiful gardens.
The nearest tube station to Holland Park is either Kensington Olympia or Holland Park.
Paddington Street Gardens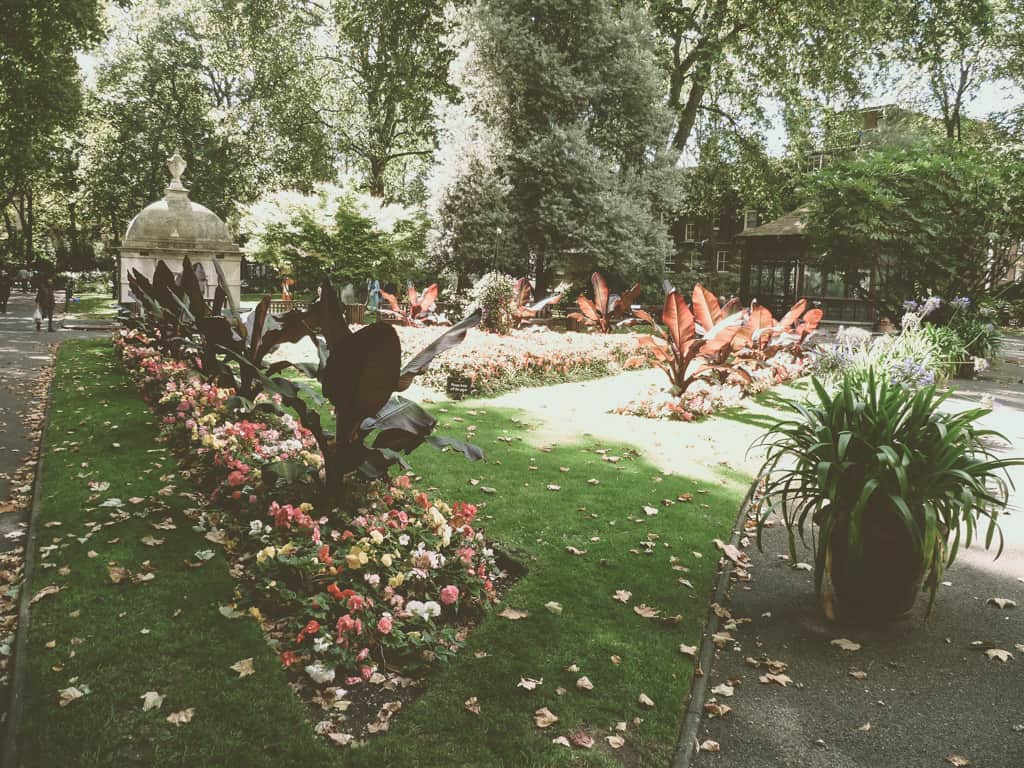 Paddington Street Gardens is a little known gem in Marylebone. It is a great place to relax if you have visited the shops in Marylebone High Street. Or better still if you have been in Madame Tusaoauds which is nearby.
The Gardens are split into two parts, North and South. There is a children's playground in the South part. There are plenty of benches to sit on, many of them dedicated to people who lived in the area. You can also hire deckchairs in the summer.
The park was opened in 1886 by Princess Louise. The Royals loved opening parks it seems. Before becoming a park, Paddington Street Gardens was a burial ground. On the Northside of the park, you can still see some headstones.
The nearest station to Paddington Street Gardens is Baker Street Station.
Kensington Gardens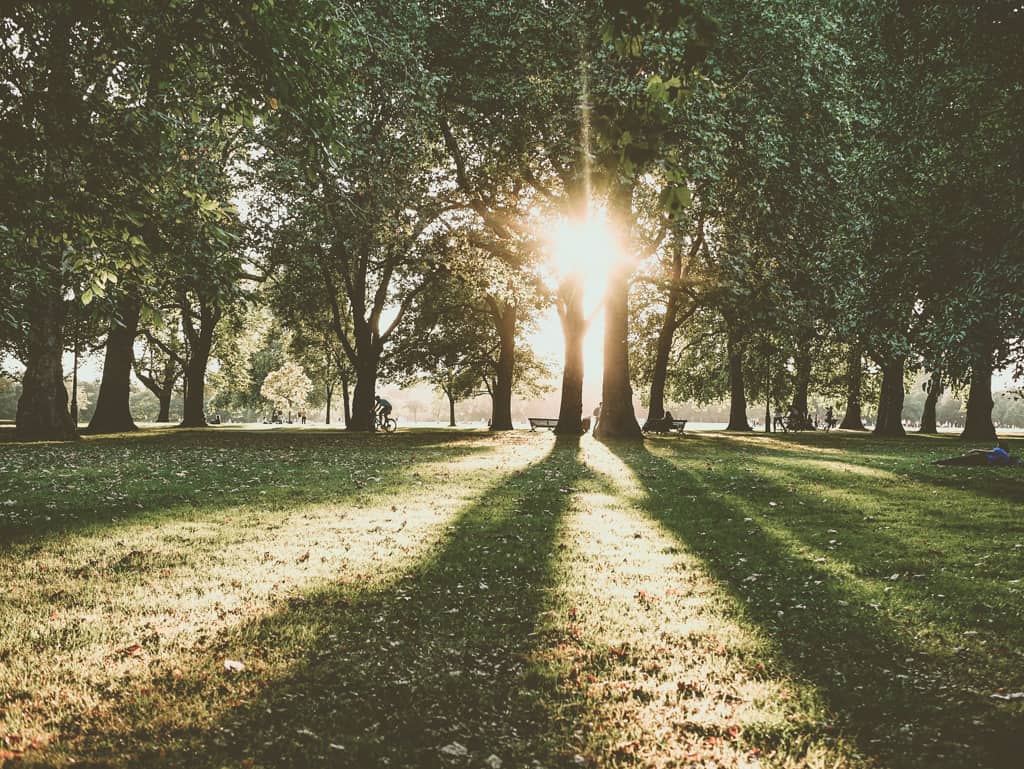 Even though Kensington Gardens sit at the far west of Hyde Park, they are classed as separate parks. There is a lot to see here. From the splendour of Kensington Palace to contemporary art and architecture at the Serpentine Galleries.
Make sure you visit the Diana Memorial Playground. Kids and adults will enjoy the huge wooden pirate ship, sensory trail and play sculptures. They are inspired by the adventures of fictional park hero, Peter Pan.
The Albert Memorial is also in Kensington Gardens. Unveiled in 1872, The Albert Memorial commemorates the death of Prince Albert, Queen Victoria's husband, who died of typhoid fever at the age of 42.
Another area to enjoy in Kensington Gardens are The Italian Gardens. They are a 150 yr old ornamental water garden. It is believed to have been created as a gift from Prince Albert to his beloved Queen Victoria.
There are also Allotments in Kensington Gardens! They are open to the public where you can relax or pick up some tips on how to grow fruit and vegetables.
The nearest stations to Kensington Gardens are Lancaster Gate, Queensway or High Street Kensington.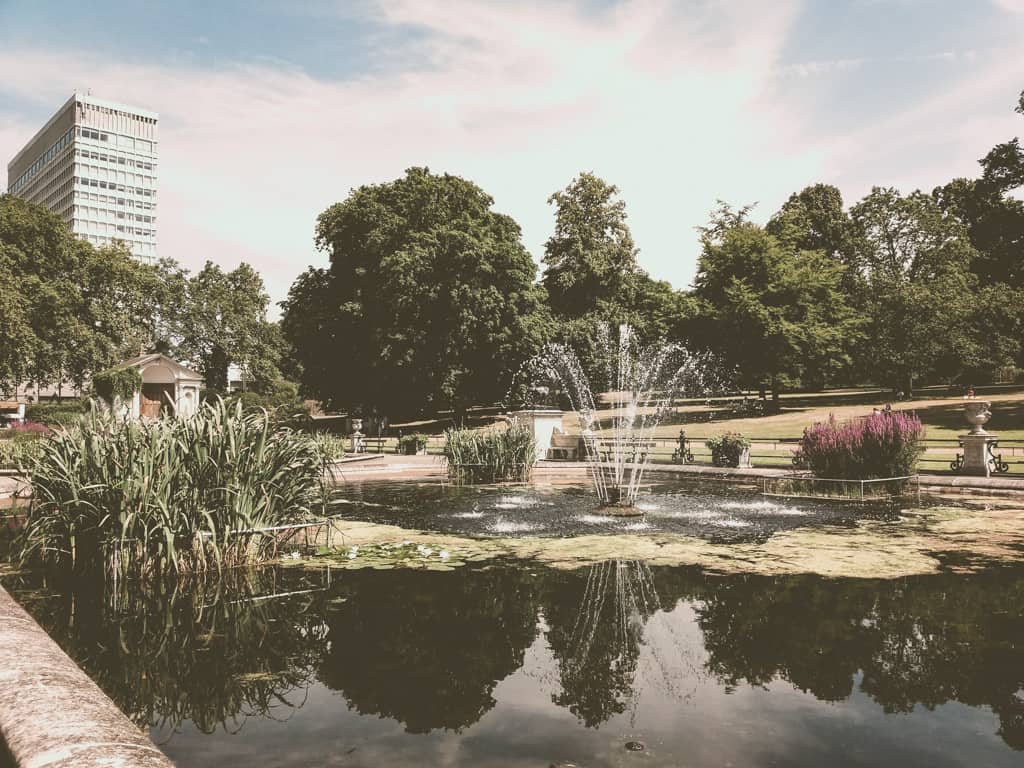 Those are the main parks in Central London. There are other open-air spaces and formal gardens dotted around too. Like Russel Square, Victoria Embankment Gardens and Soho Square Gardens.
It is hard to remember that London is classed as one of the greenest cities in the world. Especially, when we are busy running from one place to another. If we do stop to enjoy these green spaces more often we will appreciate how green London is.
Do you know of any other Central London parks or gardens? Let us know and we can include them on our list.