Beaches, cocktails and parties are some of the words that conjure up when you think of Tenerife Island. Those things are there and in abundance but there is another side to Tenerife that is a little more surprising. On the Northside of Tenerife, you will find National Parks, quaint little villages and fantastic local restaurants. We think it is the best part of Tenerife to visit. Here are our favourite things to do in North Tenerife: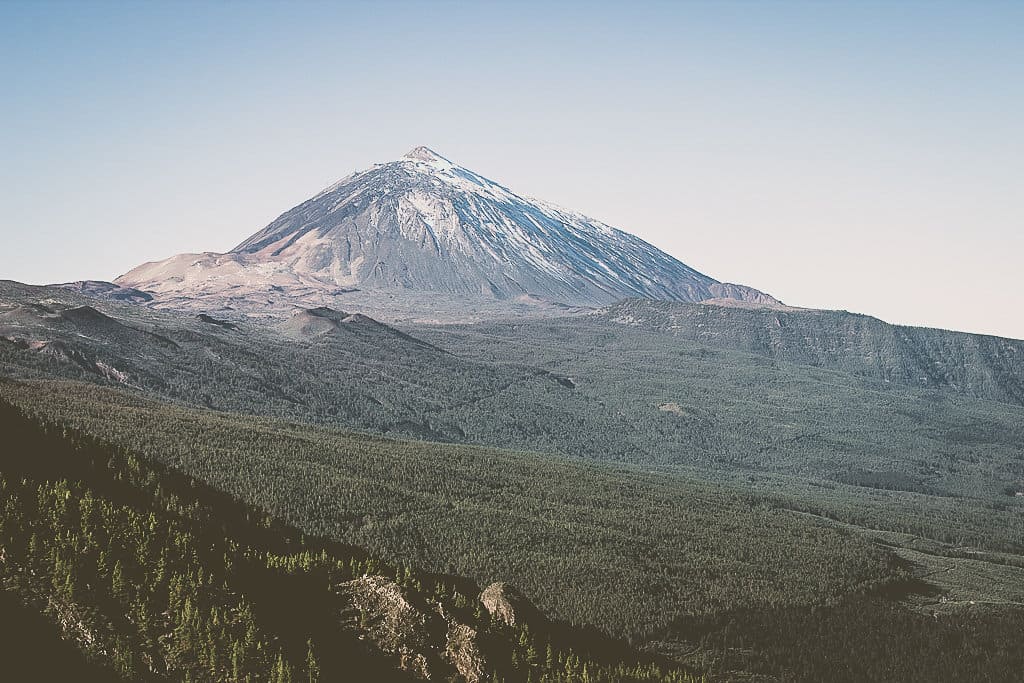 Visit Teide National Park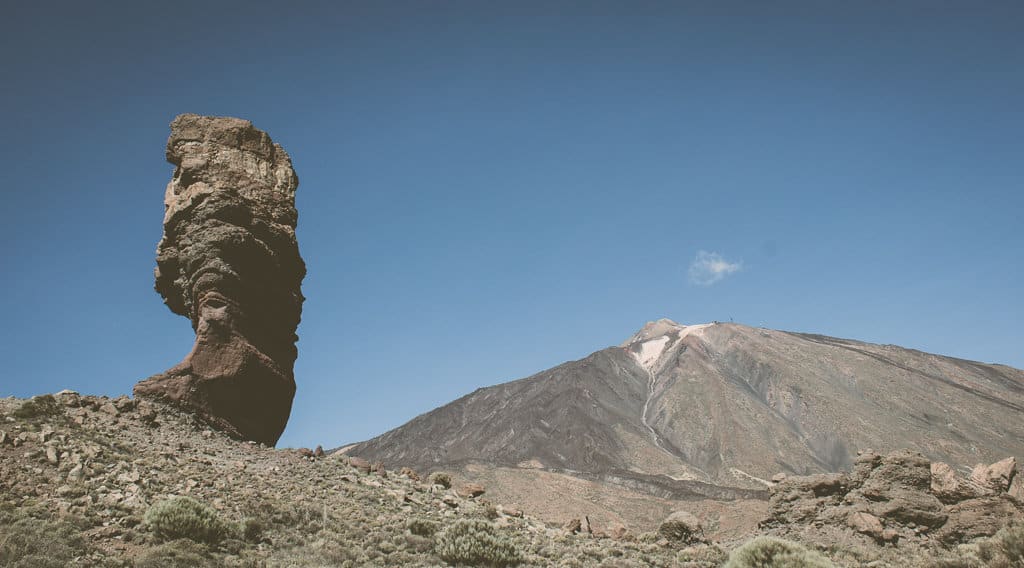 Teide National Park is so big that it dominates the centre of the island. This is one of the most visited National Parks in the world and it is hard not to see why. I was simply blown away when I visited Teide. What's not to love? There is a huge volcano in the park, the landscapes change dramatically from part of the park to another and apart from one hotel (where you can have lunch), there are no buildings ruining nature's beauty. Teide National Park is a must-see.
Hiking In North Tenerife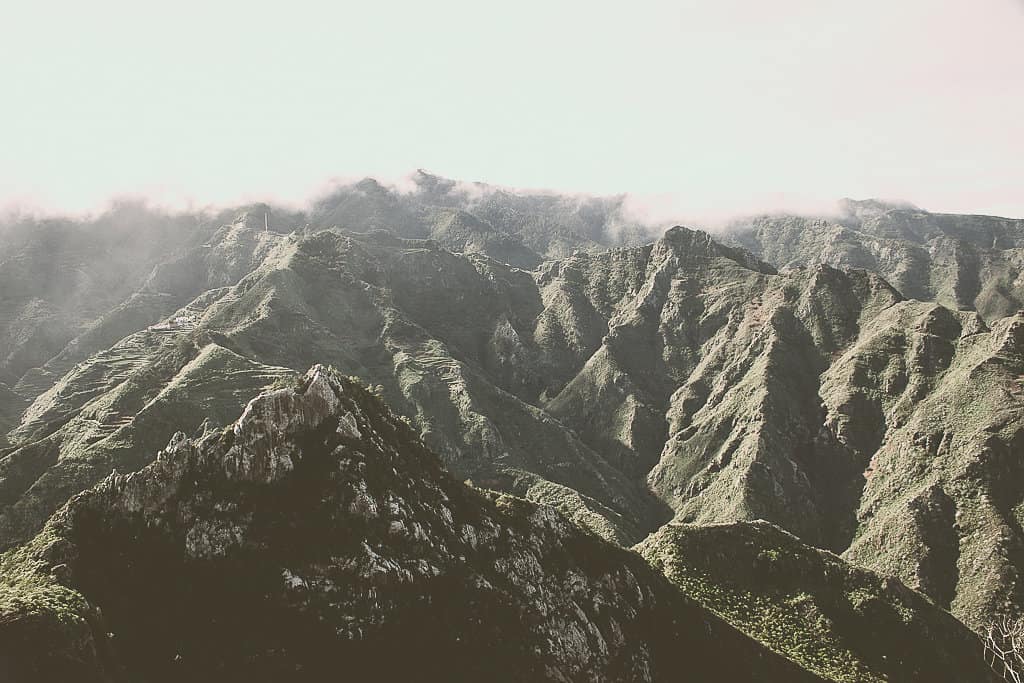 North Tenerife has some amazing hiking trails. There are hundreds of these trails that criss-cross between National Parks and the Atlantic Ocean. Once again I couldn't believe the natural beauty of Tenerife Island. At some points on my hike, it was as if I was in Asia because some of the farms have used similar tier systems to grow their crops. The other great thing about these hikes was the fact we were totally alone on them because we visited Tenerife out of season.
North Tenerife Beaches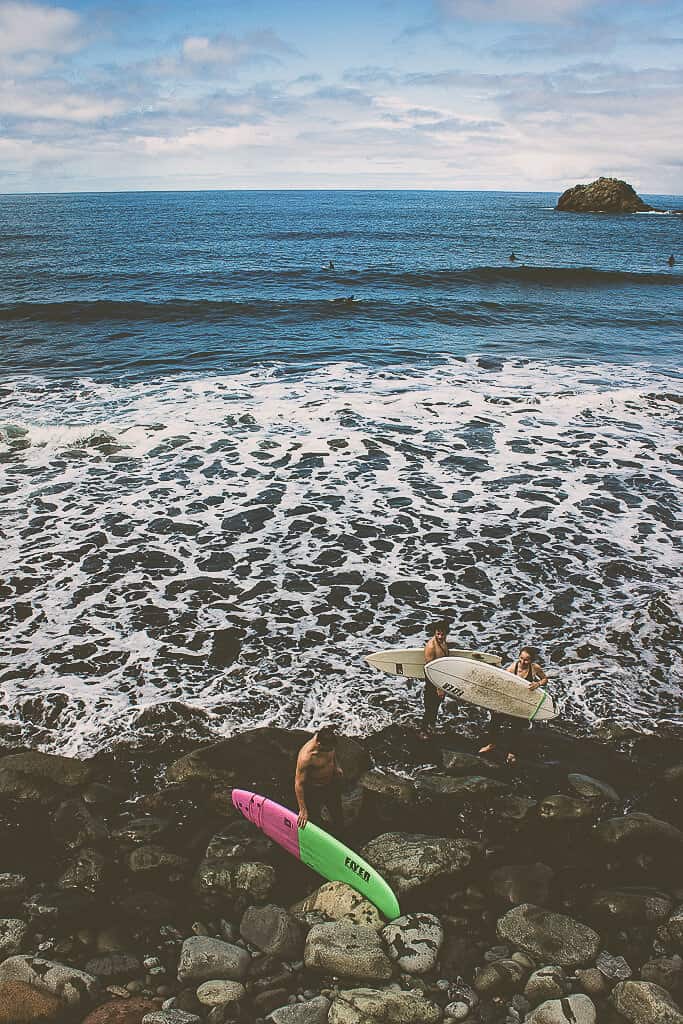 Tenerife is a Volcanic Island which means all the natural beaches on the island consist of black sand. The white sand beaches you do find on the island are mainly man-made with the sand coming over from Western Sahara. The beaches in Northern Tenerife are great for surfing, natural beauty and sunsets. I like my beaches quiet so for me having a bit of solitude on a beach is a big plus.
Anaga Rural Park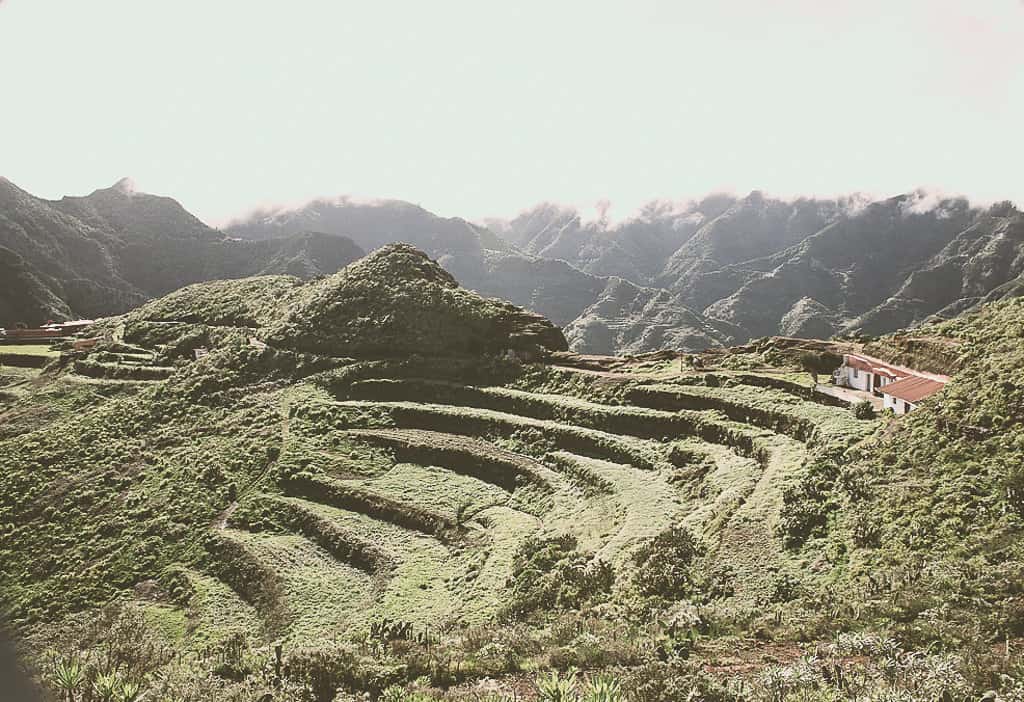 I loved Anaga Rural Park. This protected biosphere is one of the most popular spots in North Tenerife with hikers loving the walks through the cool forest. It felt more like The Alps than a sunny Spanish island. The park has trails leading up to mountains, through forest walks or down to beaches so there is enough variety to keep the most demanding of walkers happy! If you walk to Chinamada you will discover the famous Cave Houses there. These are houses literary cut into the cave which helps keep the building cool. A natural A/C unit if you like.
Visit Icod de Los Vinos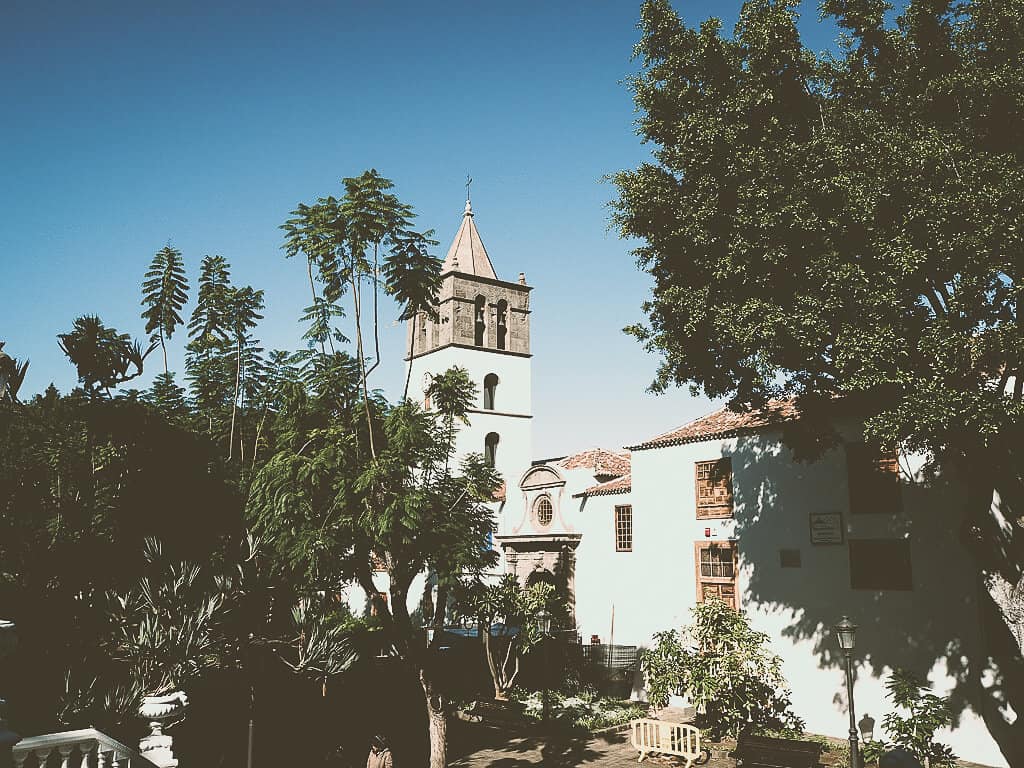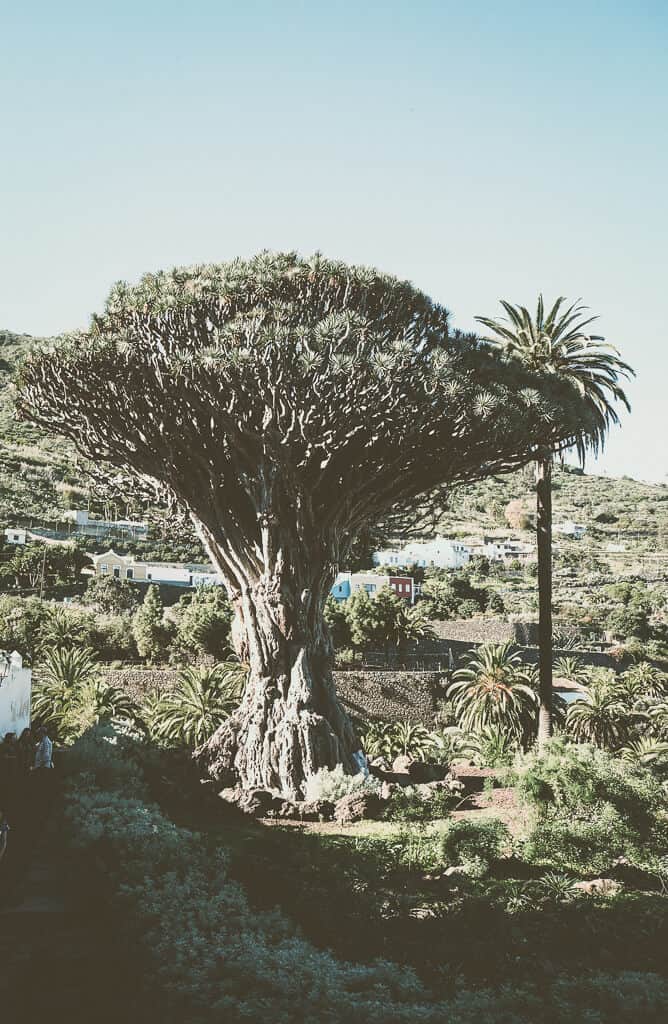 Icod de Los Vinos is a picturesque town in Tenerife's Northwest. Its cobbled streets are full of art galleries, restaurants and bars. It is the type of place where you end up staying a lot longer than planned because it is so nice. Icod de Los Vinos is also home to a huge ancient dragon tree that attracts people from all over the world. Nobody is quite sure how old the Dragon Tree is, the estimates are between 600 and 3,000 years old. Whichever it is, the tree is highly impressive even if there were no dragons on it when we visited.
Visit La Laguna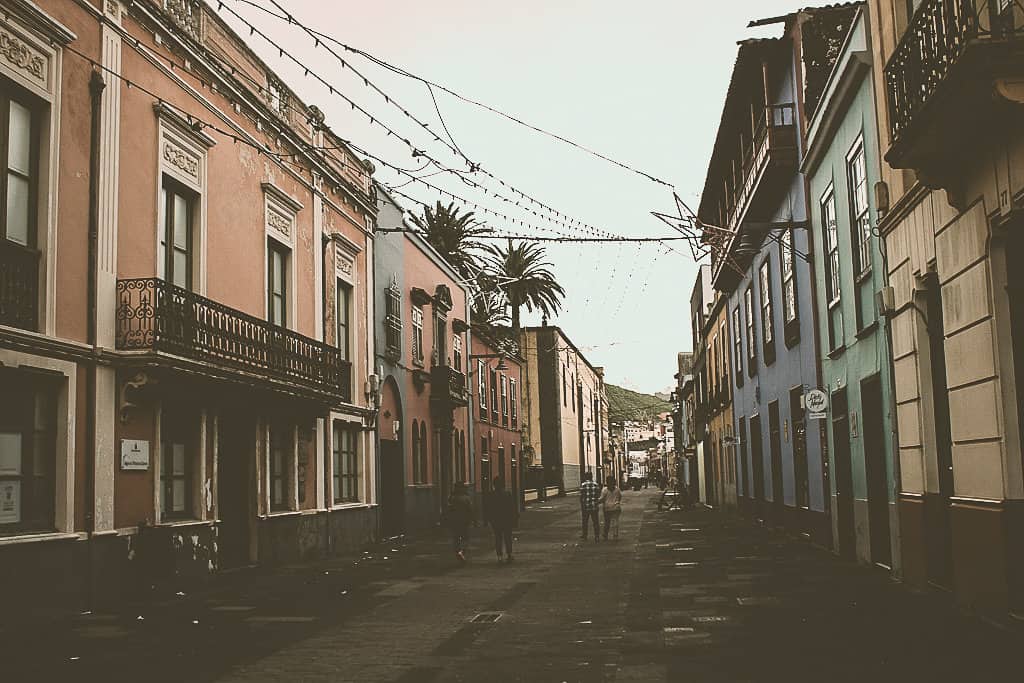 La Laguna is the 2nd largest city in Tenerife and the place where we stayed during our 4-night visit. Even though it is the 2nd largest city it didn't feel that way with its pedestrian-friendly streets. The Old Town of La Laguna is a UNESCO World Heritage site with preserved heritage buildings scattered on every street. It is also the place where the grid system of town planning started so New York say your thanks! I highly recommend basing yourselves in La Laguna, it is considered the cultural capital of Tenerife and it has a real local feel to it.
Visit Casa del Carnaval in Santa Cruz (The Carnival Museum)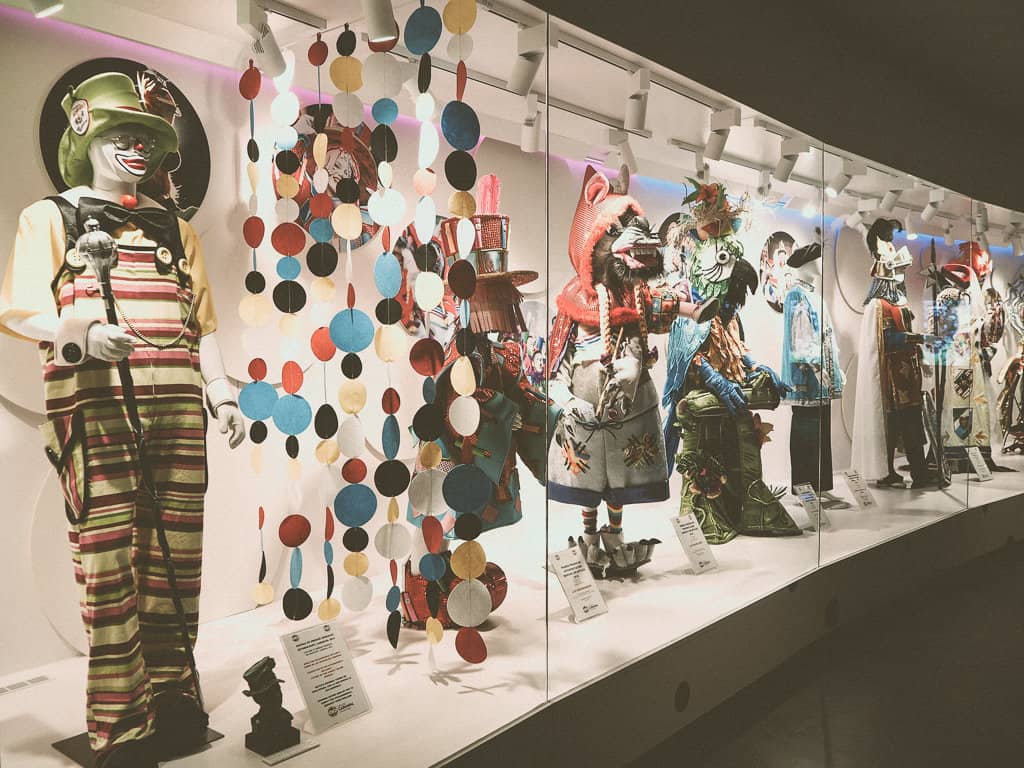 Tenerife is carnival mad. If you really want to get under the skin of Tenerife then you should visit during carnival where you will see the locals really going for it. The carnival in Tenerife is the 2nd largest in the world after Rio and is considered perfect for families. It also a lot easier to attend if you are based in Europe.
If you can't manage that the next best thing is to visit The Carnival Museum in Tenerife's capital, Santa Cruz. Not only does the museum explain all about the history of Carnival through videos, installations and guides it also shows you how important and fun carnival is on the island. You can also dress up in carnival gear to really get the feeling of Carnival.
Visit La Orotava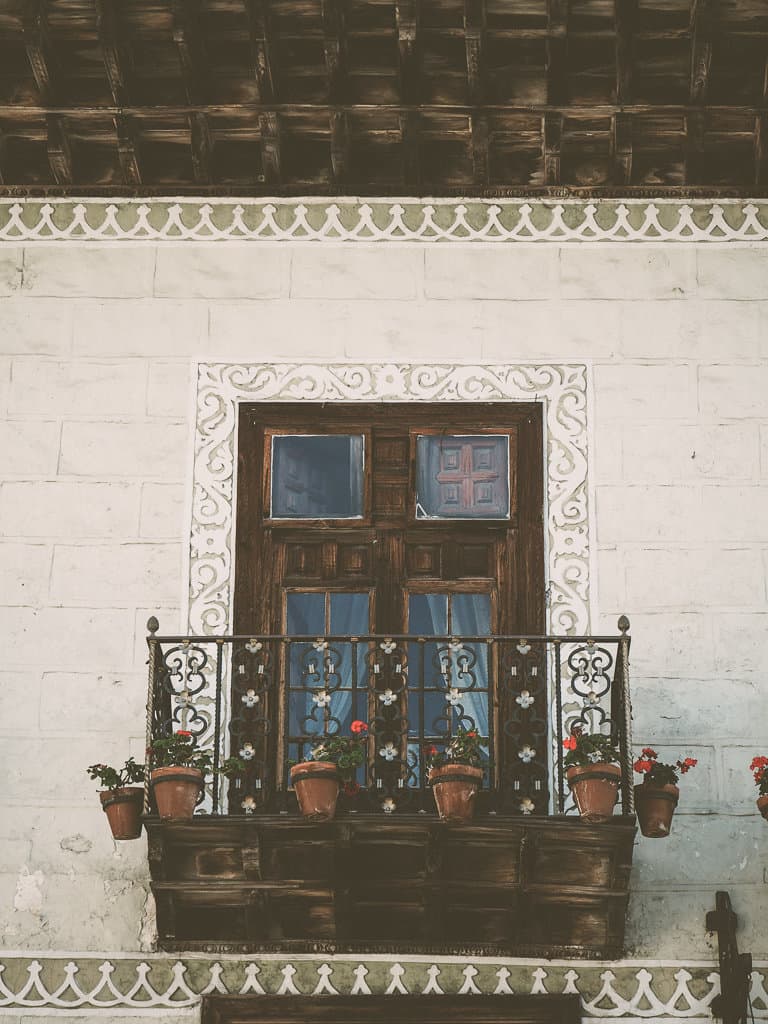 La Orotava is another special town in North Tenerife. Most visitors come to see the famous Casa de Los Balcones. These 17th-century wooden balconies are decorated with colourful flowers which attract people's attention as soon as they spot them. You can also enter inside the courtyard of the building where you will find local artisan producers selling their produce.
La Orotava is a great place to walk around (be warned it is quite hilly in some parts) and admire the old colonial buildings. The Victoria Gardens and the Botanical Garden are also great places to visit in La Orotava.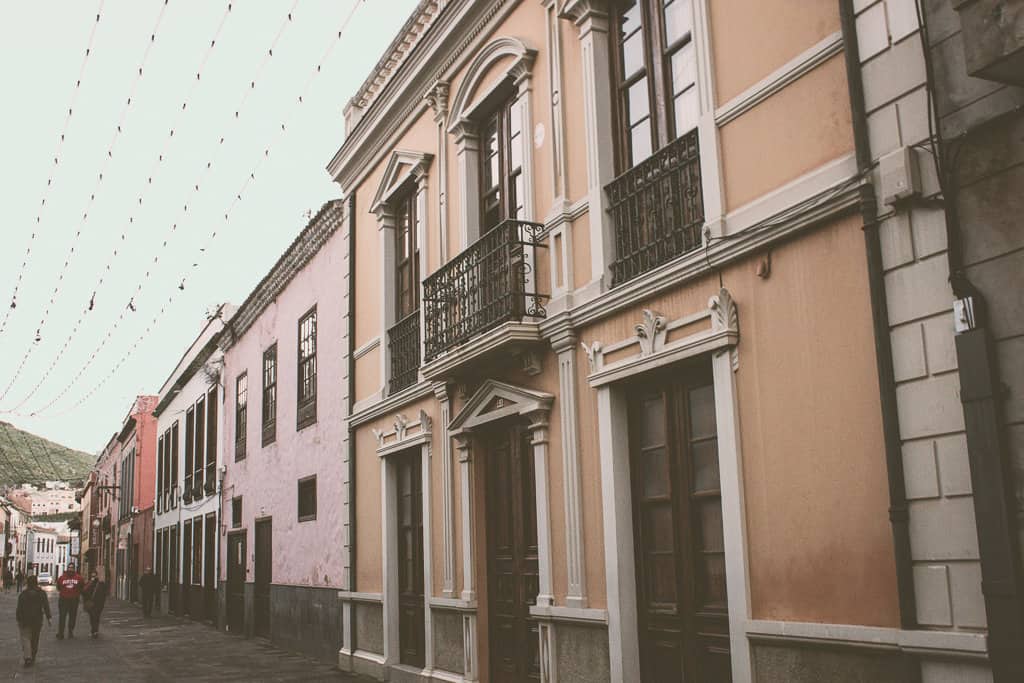 If you are looking for culture and adventure in Tenerife then the north of the island is the place for you. There is a more sedate feel here and you will discover the history and traditions of the island at more depth.
Love Spain? Check out our other articles on Spain!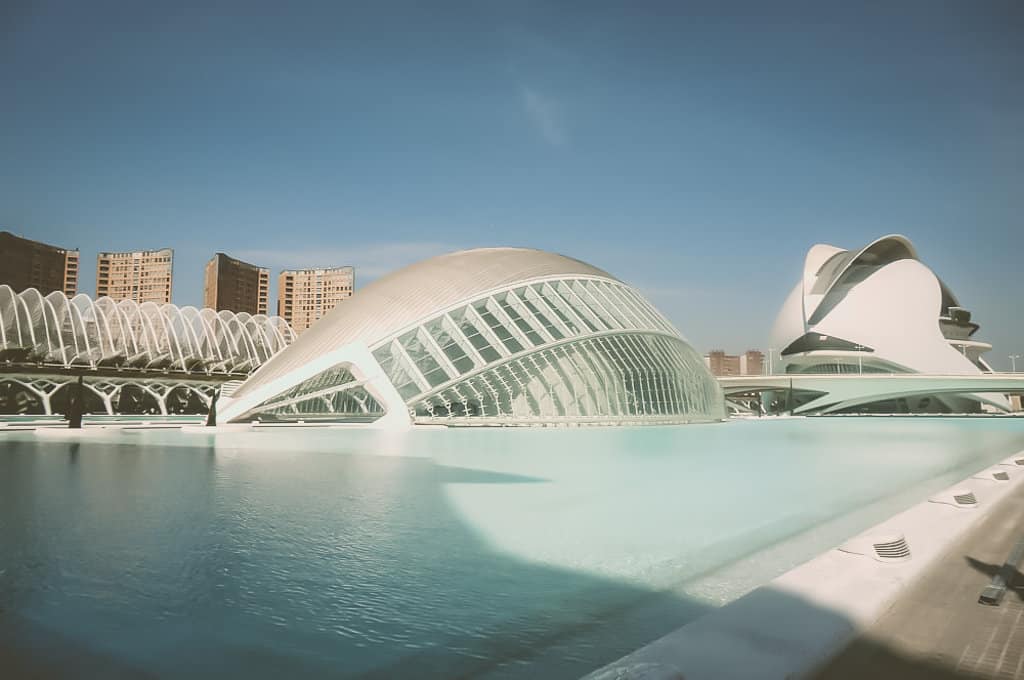 North Tenerife | Discovering the real Tenerife – North Tenerife Discovering The Real Tenerife. If you are thinking about visiting Tenerife then read our post on the north of the island before you go.
Tenerife Facts: 11 Compelling Reasons Why You Should Visit Tenerife – If you have never considered visiting Tenerife read these 11 compelling reasons on why we think you should. Trust us you won't be disappointed.
Top things to do in Galicia – If you are heading to Galicia read our post on the Top Things To Do In Galicia Spain. This 2 day guide covers food, culture, wine & much more.
Where to go in Spain – If you are thinking about visiting a different part of Spain then read our tips on The Best Places To Visit In Spain | Where To Go In Spain before you go.
Galician Food | Spanish Cusine At It's Best – If you travelling to Galicia then you have to try these 14 dishes to get a real taste of the place.
Barcelona Sightseeing by Bicycle – Do you want to do some Barcelona Sightseeing but you are short of time? How about seeing this fantastic city by bicycle? Its quick, fun & healthy. A win-win!
Unmissable things to do in Lleida, Spain – For an amazing trip to Lleida in the Pyrenees read our essential guide of things to do in Lleida. National Parks, Star Gazing and more. Buen viaje!
The Quiet Side of Ibiza – Are you heading to Ibiza and want to avoid the crowds? Then read this post to find out where the quiet side of Ibiza is. From empty beaches to shrines.
San Sebastian Pintxos Tour with Devour tours – If you are a foodie and are heading to San Sebastian then you have to go on a San Sebastian Pintxos Tour. Check out our post on which one to choose.
#LoveYourTravels
This post is part of a paid campaign to promote the Balearic and Canary Islands, as part of their #SpanishIslands Campaign. Although all views are my own and I have not been instructed what to include.