Galle Sri Lanka
Galle is one of the gems of Sri Lanka, with its tree lined streets, old colonial buildings and rich history. It reminded us of Luang Prabang in Laos and Hoi An in Vietnam. If you visit this South Asian nation make sure to spend at least a day in Galle Sri Lanka.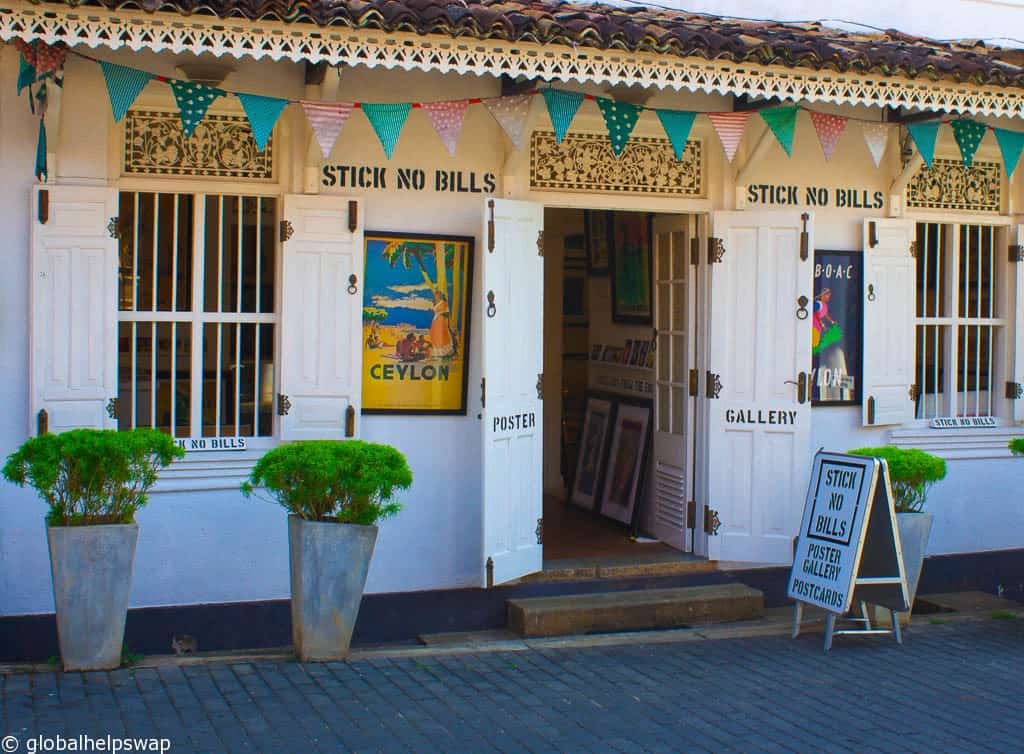 Galle Weather
The average temperature in Galle is around 27℃ to 30℃ all year round. However since this is a tropical climate you should expect showers from time to time especially between May and September. The best time to visit Galle is between December to April as the weather is hot and dry, getting cooler towards March and April.
Galle History
Galle's recent history includes stints by the Portuguese, Dutch and British but the area's history stretches a lot further than colonial times. Persians, Arabs, Greeks, Romans, Malays, Indians and Chinese were trading with Galle long before the Portuguese turned up.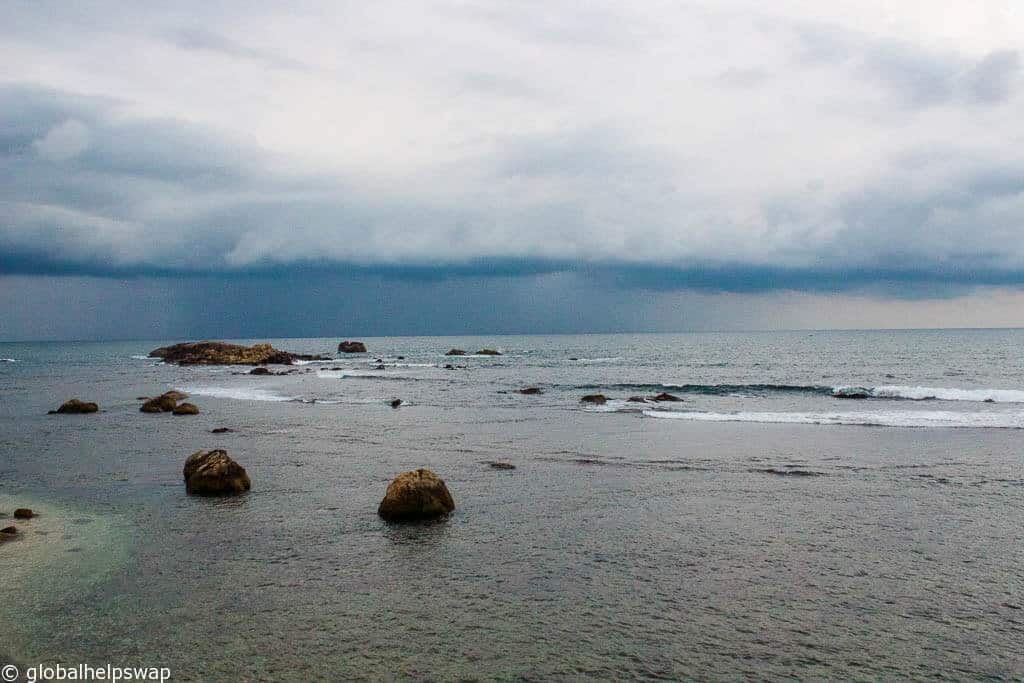 Modern Galle is full of boutique hotels, cafes, shops and galleries owned by artists, writers, designers and photographers which gives the place a bohemian atmosphere. But Galle is not just a living museum. It is still a working city with local life rushing around like anywhere else. Leave the tranquility of the fort area and you are quickly met with the chaos, smells and buzz of your typical Asian city.
Things to do in Galle Sri Lanka
Dutch Market Galle
Start in the new town and visit the Dutch Market which is on the main street next to the Bodhi Temple. It has gorgeous displays of fresh fruit and vegetables under all shielded by the sun by a 300 hundred year old roof. Hunt down some Rambutan or Mangosteen fruit both of which are delicious.
Next to the Dutch market there are other places that sell food and spices which are interesting to browse around as well.
Old Railway Cafe
The old railway cafe is right opposite the, yes you guessed it, old railway right across from the small canal. Before leaving the new town to head to Galle fort, visit the Old Railway cafe for some lovely warm banana cake and a good coffee.
Galle Dutch Fort
This is by far the star of the show in Galle. The Galle Fort area includes over 400 historic places such as churches, mosques, temples and old houses and government buildings. It is a real treat to walk around and enjoy the beautiful architecture and browse around the many artistic shops that are springing up. If you'd like a guided walk consider joining Juliet Coombe on her 90-minute walking tours around the area.
Walk the Galle Fort Walls at Dusk
This was a real highlight of our day in Galle. Locals and visitors walked along the walls overlooking the beautiful sea as the sun set in all its splendour. The weather is a little cooler at this time of the day and the sea breeze makes the stroll really pleasant.
Galle Fort Restaurants
There are so many lovely restaurants in this area which makes really hard to choose our favourite so we've included a cheap, mid-range and expensive option as well as an ice-cream parlour which is a definite must try.
Pedlar's Inn Gelato – 61, Pedlar Street. Just went the sun stats getting a bit too much and your feet are aching, head to Pedlar's Inn for fantastic ice-cream which you can eat in air-conditioned comfort upstairs. Perfecto!
Lucky Fort Restaurant – No. 7 Parawa Street. This is a typical cheap and cheerful Sri Lankan curry house where the offer of the day is 10 curries, mostly vegetarian and rice.  The 10 curries are more than enough for two people making it a great value option. (CHEAP OPTION)
Church Street Social Galle – 26 Church Street. Beautiful atmosphere and scrumptious food. They also make fantastic breakfasts with a great cup of coffee. You can bring your own alcohol here. (MID-RANGE OPTION)
Fortaleza Galle No.9 Church Cross Street. This restaurant is set in a charming courtyard in what used to be an old spice warehouse. The ingredients are fresh and the food is delicious. Make a reservation beforehand as the wait can be long otherwise. (EXPENSIVE OPTION)
Galle Accommodation
If you are planning to spend a few days in Galle and are looking for the best Galle Hotels to stay in make sure you check our post on our Top Hotels to stay in Galle.
How to get to Galle
If you are planning to come to Galle from Colombo check out our post on the different options you can take to get to Galle from Colombo.
If you are planning to travel from Kandy to Galle read our post on the different ways to get to Galle from Kandy here.
If you are planning to travel to this pretty town, watch our perfect day in Galle video to get some inspiration.

Have you been to Galle? What did you think of it? Please let us know in the box below.
If you are heading to Sri Lanka then check out our Best Places To Visit In Sri Lanka post to get some ideas on where to go.
If you are heading to Sri Lanka then check out this great packing list before you go.
Whenever we are on the road we try to use booking.com to book our accommodation. To book a place in Galle just click this link: Booking.com

Are you heading to Sri Lanka? Why not buy the guidebook before you go?



P.S. Most responsible travellers who read our blog sign up for regular updates. You can join them by filling in the orange box below.
#LoveYourTravels