Sometimes the sheer fact that you have travelled to a destination is enough in itself. I remember travelling to Bali just after the 2002 bombings. The people there were really suffering as tourism dropped dramatically. They kept telling me to tell my friends to come and that Bali is safe.  At the time the British foreign office was advising not to travel there which really angered me as they didn't do the same after 9/11. In fact they encouraged people to visit New York. Funny that? Recently we visited Jaffna and I felt exactly the same way I did in Bali all those years ago.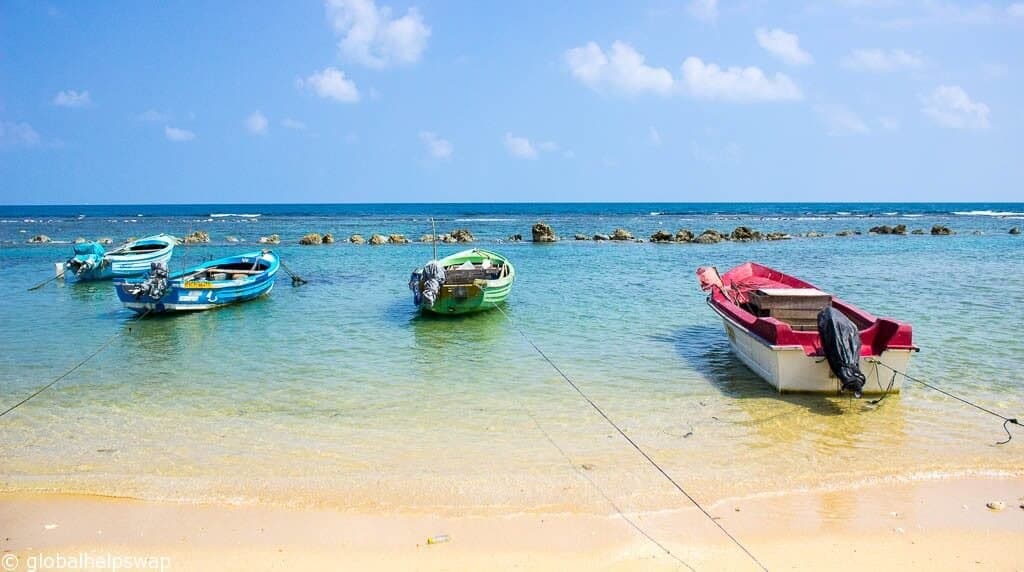 Jaffna is the capital of the Northern Province of Sri Lanka with a population of around 88,000 people. For almost 30 years it was cut off from travellers because of the Sri Lankan civil war. The majority of the population are Sri Lankan Tamils who have a different language, different religion and different cuisine. As travellers we found it to be a fascinating destination. It was almost like a trip within a trip.
The city still shows scars of the past 30 years but that is to be expected. What we found was a city and its people looking towards the future. The whole of Sri Lanka is full of friendly people but in Jaffna it went up a few notches. We were constantly stopped by people asking where we were from, what were we doing in Jaffna and did we need any help. It was such a pleasure just to stand around and talk to people. Along with food, meeting locals is one of our biggest pleasures in travel. Below is a list of things to do in Jaffna. We do hope you find the time to visit this special place and help the city and it's people get to a more promising future.
Go to the fish market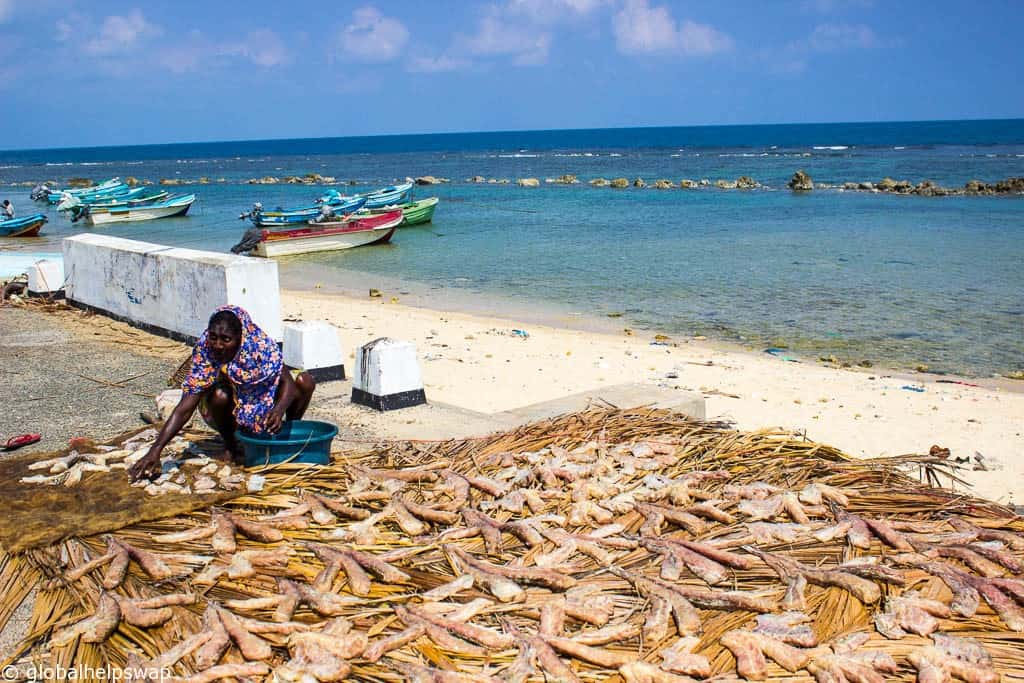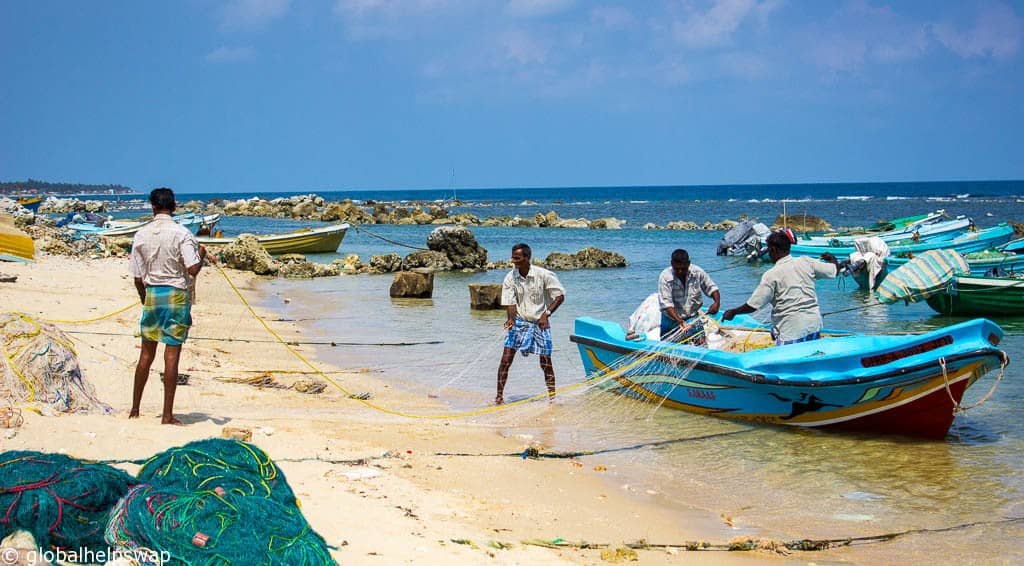 If you head down to the beach you will come across a small fish market and fishing community. It's a great place to people watch and have a chat with the locals. We took a pleasant stroll along the beach, enjoying the views and cool sea breeze. It was very quiet when we went but I am quite sure in a few years time this area is going to have hotels, restaurants and bars all along the promenade.
Visit a Hindu temple and witness the puja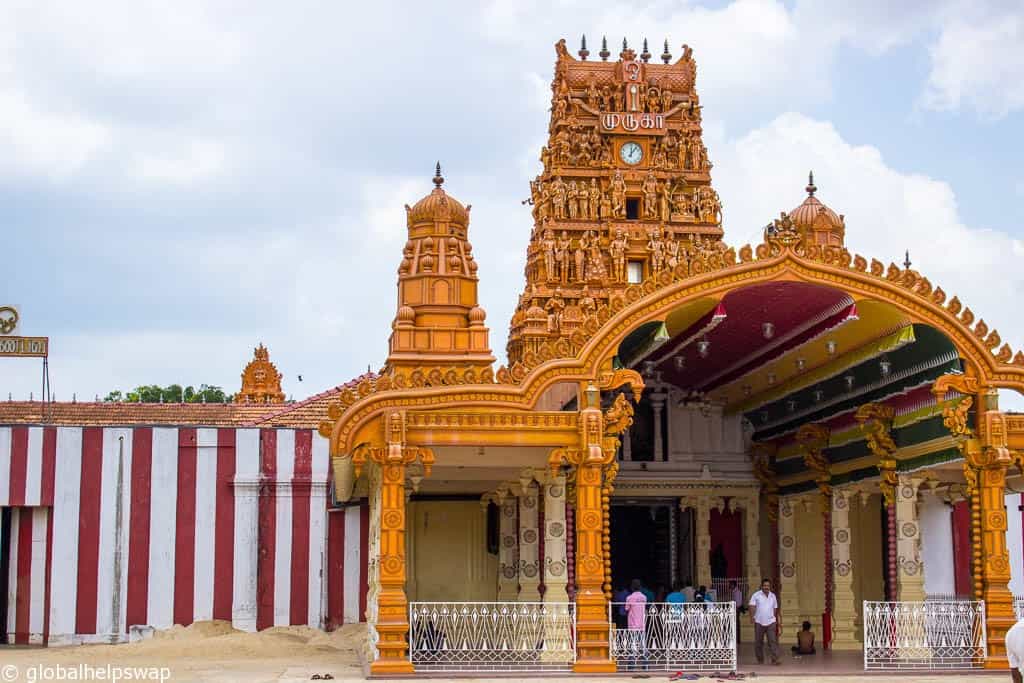 I had never been in a Hindu temple before visiting Jaffna so I had no idea what to expect. We were told to try to visit during the Puja. The Puja is a prayer ritual performed to honour one or more deities or a special guest. You can perform a Pooja at home or in the temple. It can be performed daily or for special occasions.


As we were about to enter the temple I was asked to take off my top. Normally you are asked to cover up entering a holy site but here I was to be bare-chested. The temple itself was quite large with lots of people all milling about. Then the temple priest or Pujari came out and the whole temple came alive. There was chanting, and drums being played. Some people were walking around the temple whilst others watched another priest in a different part of the hall. It was hard to concentrate on one thing as there was so much going on all over the place.
Eventually food was served and people sat around eating and chatting. Some local men called me over and put ash across my forehead. There are various names for this ash, one of them is Vibhuti. It is applied to the head to please the God Shiva. The ceremony was over quite quickly and I am so glad we got to witness it. The whole thing felt a lot less formal than attending a Church or a Mosque.
Eat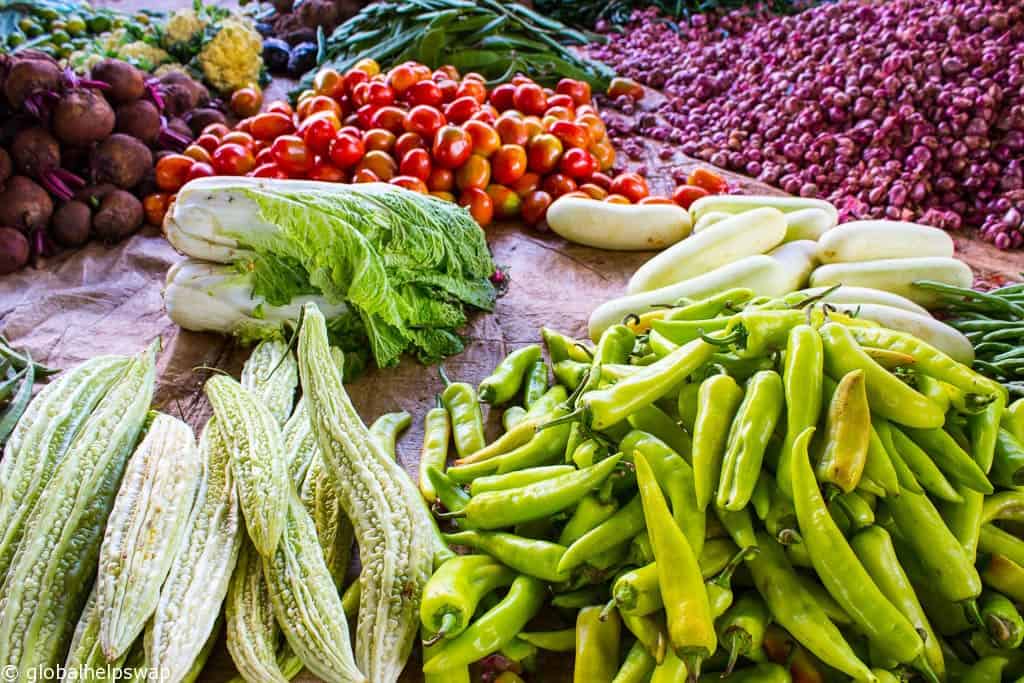 The food of Jaffna was surprisingly different to the rest of the country. It was based more on Indian cuisine than on Buddhist Sri Lankan. It was equally as delicious though. One day we walked into this local cafe on the recommendation from our guesthouse owner. As soon as we walked in, everybody stopped what they were doing and the place went dead quiet. It was like a scene out of a film. It turns out that we were the very first foreigners ever to walk in there! Even though we had a language barrier we were treated like honoured guests as they kept piling us with food. To this day Karen still raves about the prawns we had there. Apart from the little cafes we would also recommend eating in:
Mangos – Fantastic Thali.
Cosy Restaurant – Great Tandoori.
Visit the Nainativu Island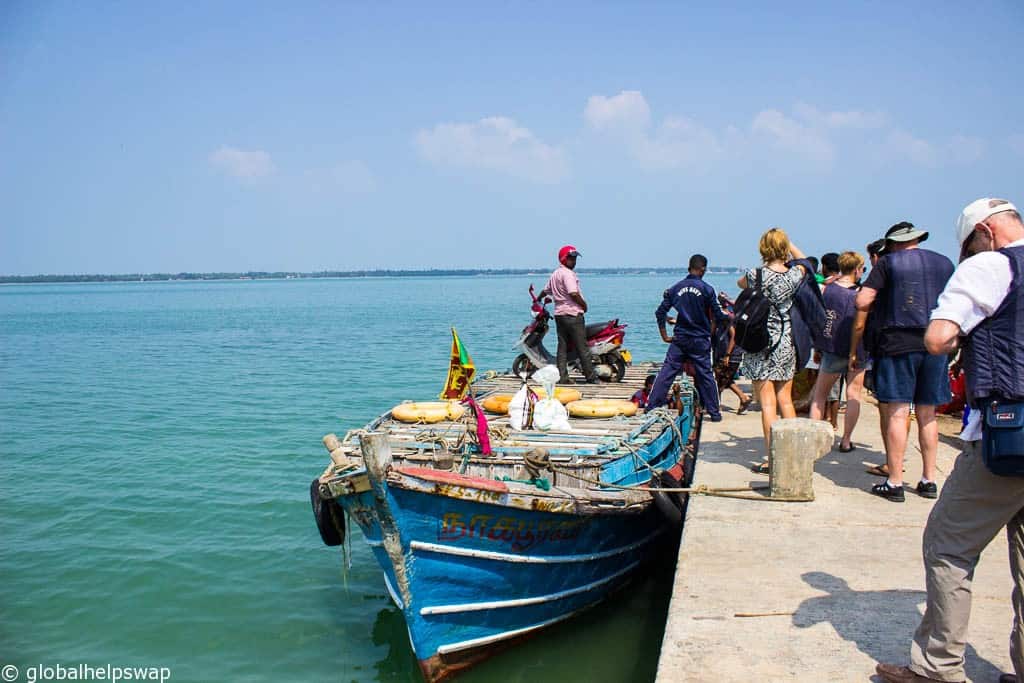 There are various islands off Jaffna, some easier to get to than the others. I am quite sure in 10 years time these islands are going to be major tourist destinations as they are generally untouched and are surrounded by aqua blue waters and white sand beaches.
We chose to visit Nainativu Island because it was relatively easy to get to and because of its history. The island is sacred to both Hindus and Buddhists and is mentioned in ancient texts in India, Sri Lanka and even Greece. The two main sites on the island to see are the Hindu temple Nagapooshani Amman (where we witnessed the Puja above) and the Buddhist temple which is called Nagadeepa Vihara.
If you have time whilst you are in Jaffna then the island is well worth a visit just bear in mind that you need to take a bus that takes you to pier (along various causeways) and then you have to take an overcrowded small fishing boat to the island. After seeing the boat we were glad we chose one of the closer islands!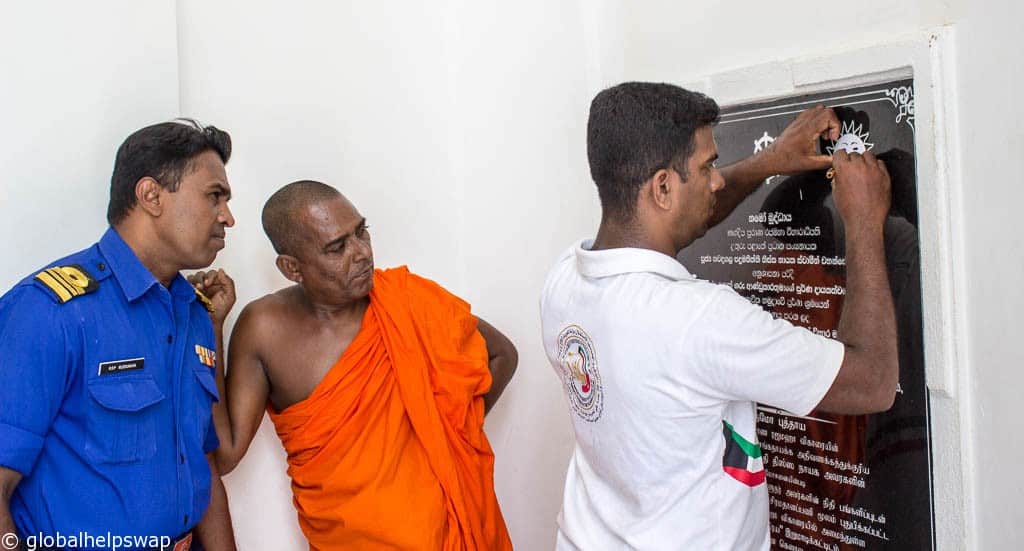 See the Catholic Cathedrals & Churches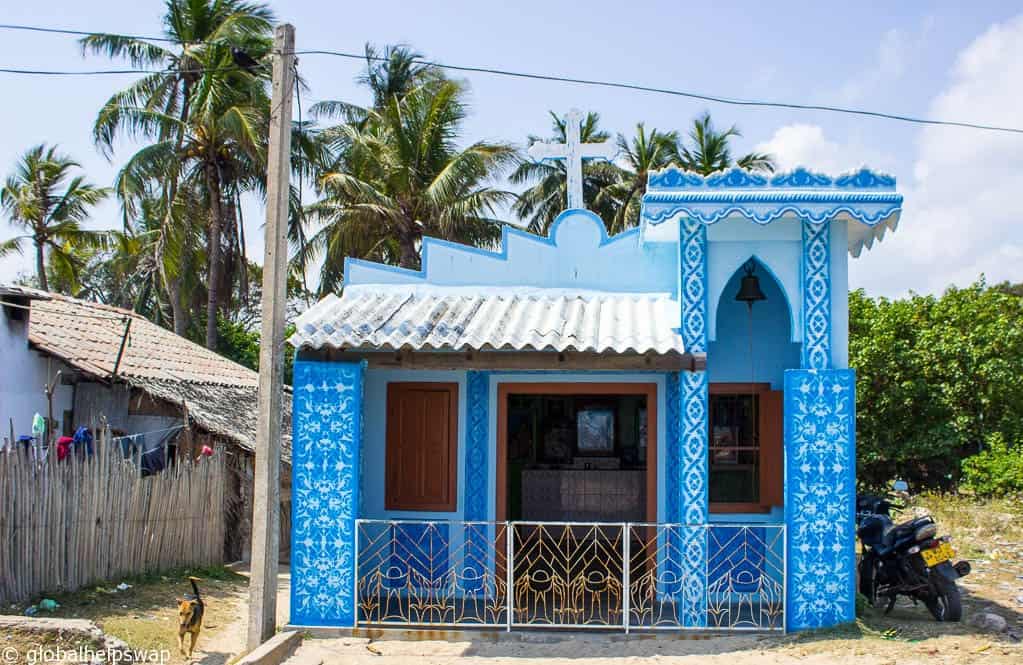 Apart from Hindus and Buddhists, Sri Lanka also has thriving Muslim and Christian communities. Walking around Jaffna you will come across the various churches and cathedrals. St Mary's Cathedral is a beautiful building in the centre of Jaffna. We particularly loved the smaller places of worship. The church above has to be one of the cutest churches in the world!
Jaffna Fort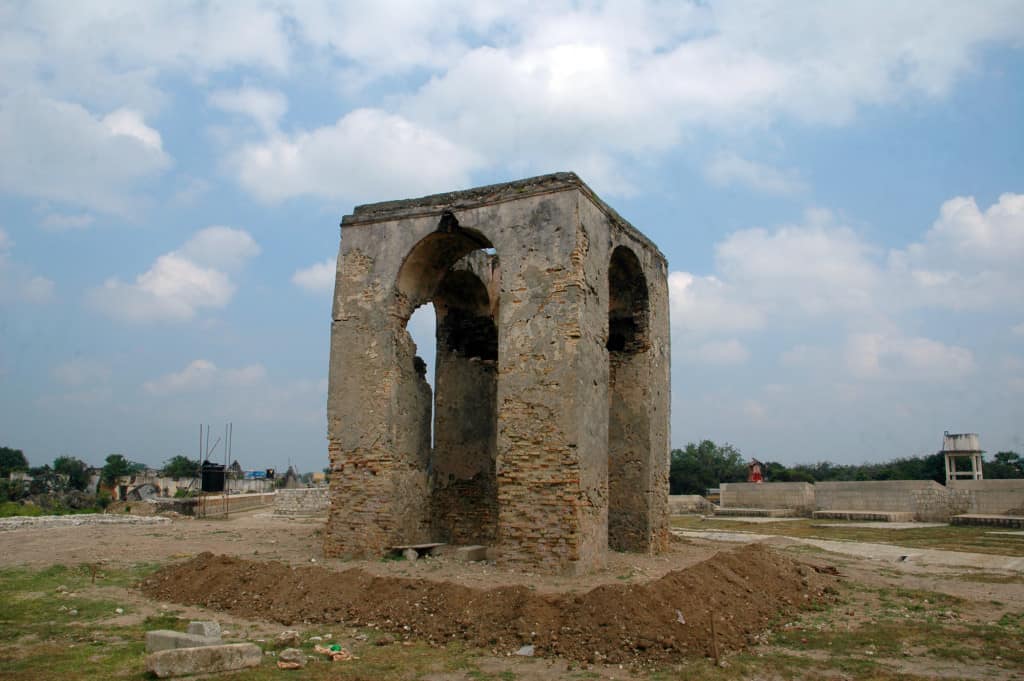 Overlooking the lagoon, this old Dutch fort used to be one of the greatest Dutch forts in all of Asia. Some parts have been restored but there are still lots of ruins about giving you the feeling that you have just stumbled upon a lost civilization.
Jaffna Public Library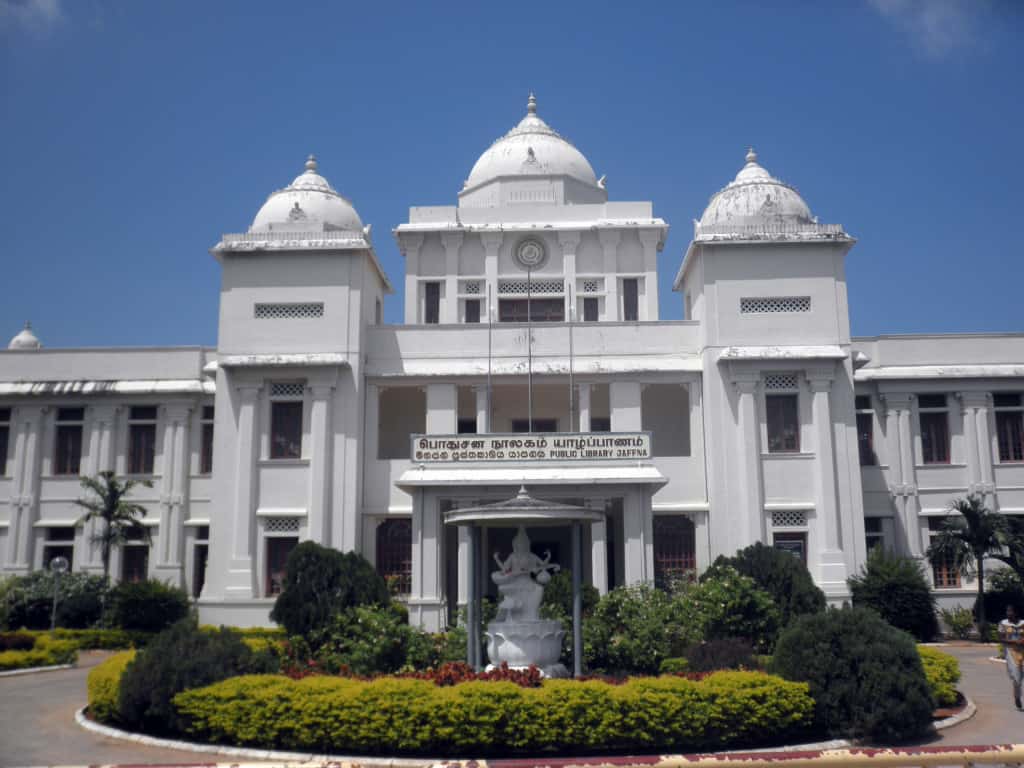 The Jaffna Public library is one of the finest buildings in Jaffna. During the 1980s, it was one of the biggest libraries in Asia, containing over 97,000 books and manuscripts. Some of those books were spread around during the war to different libraries in Jaffna to help protect them. The library is constantly used by locals and is well worth a visit.
Go to the shopping market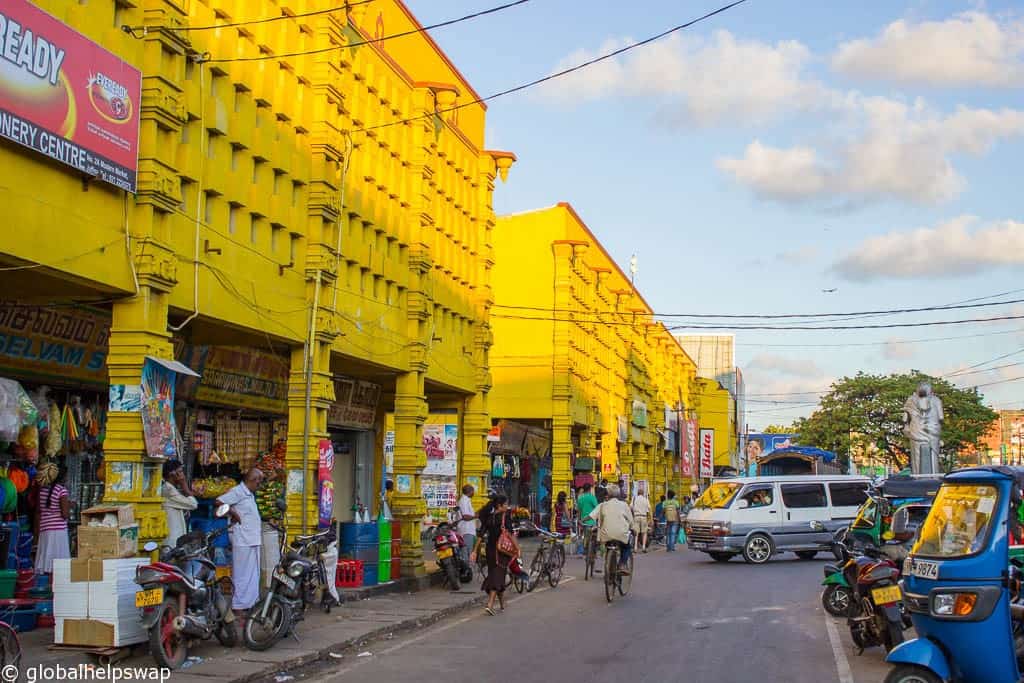 Markets are a great way to see local life in action and the Jaffna shopping market is no exception. This was our first stop when we arrived in Jaffna. We loved the vibe of the place and we were greeted with friendly smiles and loud hellos whenever we stopped to browse something. The market sells everything from fruit and veg to stationary.
Talk to people!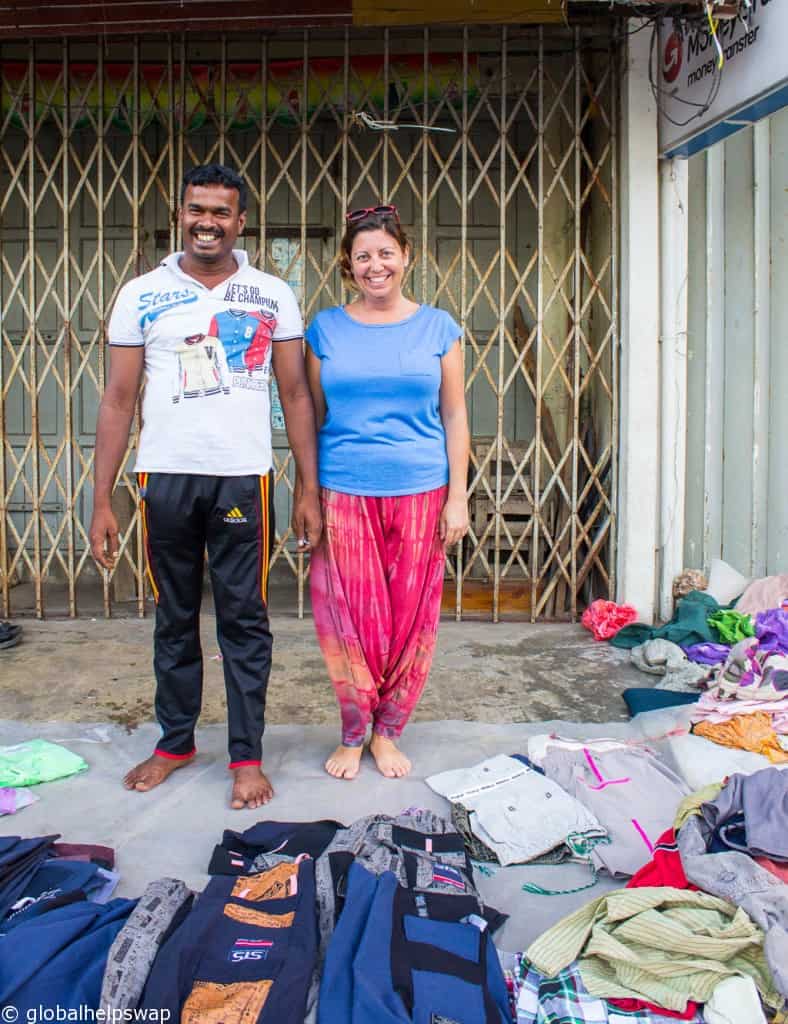 By far the highlight of our stay in Jaffna was its people. We were only in the city for 3 days but we left with such a warmth about the place and that was because the people made us feel like their honoured guests. Travelling to destinations that has hardly seen tourism makes you realize how important it is to get off the beaten track from time to time. It's in places like Jaffna where you come to re-fall in love with the act of travelling. Jaffna needs tourism and tourism needs Jaffna. If you are in Sri Lanka, head up to Jaffna, get off that beaten track and you will be rewarded 100 fold.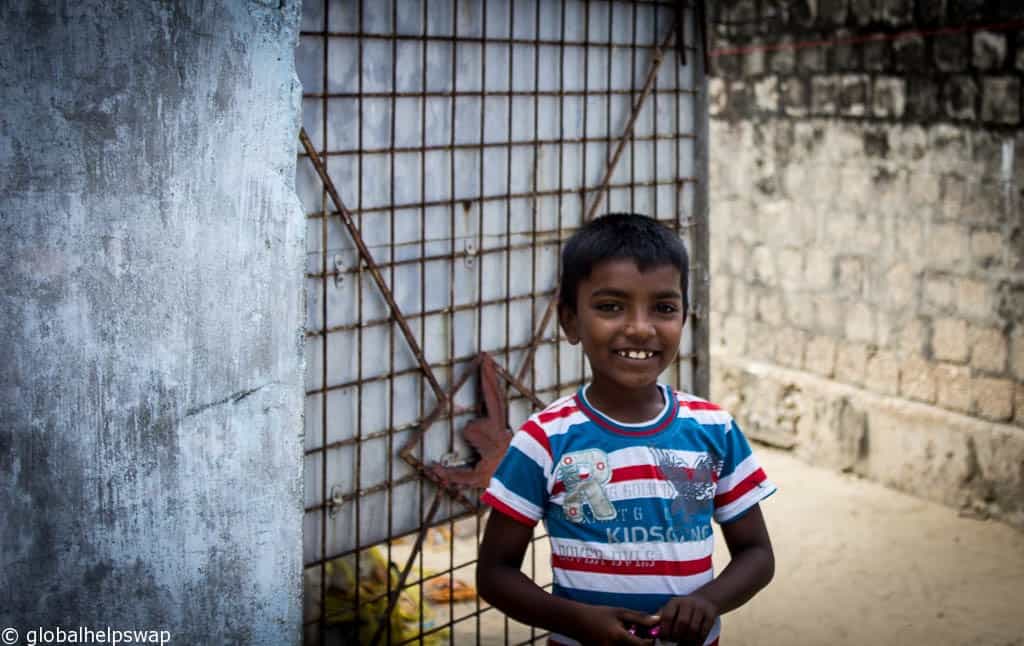 Please pin me, I love to be pinned to boards!
If you liked this post you might also like:
Best Places to Visit in Sri Lanka – If you are heading to Sri Lanka, read this first.
Visiting a tea plantation in Sri Lanka – Sri Lankans love their tea and with tea this good, who can blame them?
If you are staying in Sri Lanka for a while, why not volunteer there? Check out our volunteering opportunities below:
#LoveYourTravels