Local Travel
This is a guest post by Himanshu Agarwal, one of our readers from India.
Incredible India
The peninsular nation of India is globally known for her unique mix of culture and people who range from descendents of Mughal bloodlines to Mongolian ancestry. The country itself is a colossal dose of culturally shocking experiences shrouded in the alluring tresses of mystery and magnetism. While the colorful facet of India is the most widely recognized picture of this South Asian motherland, there is another feature bordering on myriad obscurities that attract the unconventional traveler who seeks to experience alternative thrills and become spellbound by the weird and thought-provoking sites that don't show up on the daily printed pages of popular destinations.
Not for the faint-hearted
Some places in India are so peculiar and unexpected by the fun-seeking tourist that it is fairly understandable why these odd faces of India take a secondary search to show up. Haunted forts, hidden nooks cloaked with black magic, strange animal-human bonds, baffling phenomena that seem to defy the laws of physics and cultural absurdities abound this ocean-bounded and mountain-capped land.
The Bizarre Unleashed
With over dozens of oddities to choose from in India, it is a tough selection to make and not feel like you have missed out on anything. The fascinating results of an extensive search have yielded the following locations:
1. The "Lake of Skeletons" or the Roopkund Lake – Chamoli, Uttarakhand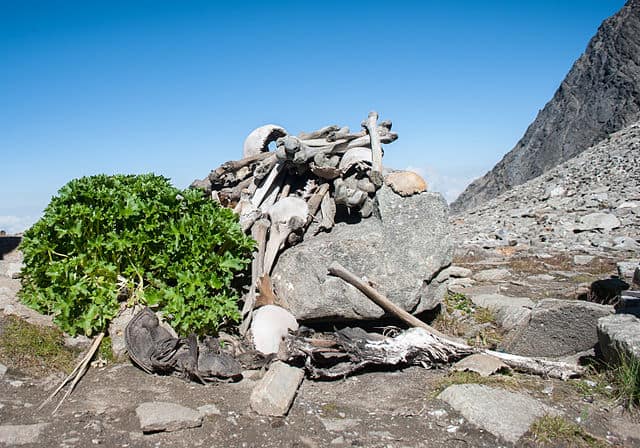 Photo by Schwiki
A truly chilling sight to behold, "Lake of Skeletons" was first discovered when a British forest guard stumbled upon this catchment of bony remains in 1942 in Uttarkhand. At an elevation of 16,500 feet, the remains were initially mistaken to be of plausible Japanese invaders. And for decades after that, there was still no apposite explanation of what caused the 600 skeletons to be scattered haphazardly in this inhospitable spot. However, advancement in science and by the study of DNA evidence spearheaded by a 2004 expedition brought about a potential explanation. The remains date back to 850 AD and belong to two different groups of people who most possibly comprised of closely related tribal pilgrims and their guides. And to add it, there is an ancient Himalayan folk song which tells of an enraged deity, Latu, who cast hailstones as hard as iron upon the humans who had probably committed some sacrilege. The evidences of the strange cracks and injuries on the skulls and shoulders of these remains support this explanation.
2. The "Temple of Rats" or Karni Mata Temple – Deshnoke, Rajasthan

Photo by Fulvio Spada
Located at 30km from Bikaner, Karni Mata Temple is one of its kinds in the world. Karni Mata, also known as Karniji, Nari Bai and Ridhu Bai, was a celibate female ascetic who gave up her matrimonial life and led the live of a nomad till she settled in Deshnoke. The "Temple of Rats" is literally swarmed with nearly 20,000 rats which are fed by extended members of the Devapats family, who are believed to be the descendents of the renowned ascetic. The marble sections of the temple with their solid silver works present a stark contrast to the whole atmosphere owing to the presence of the holy rats on its premises. The rats are called "kabbas" ("little children") and are believed to be descendents of the "Charan" caste who are reputed to be reincarnated as members of the Devapats families if they happen to die as rats. Leftovers of the rats, and coming into  physical contact with them are deemed to bring good fortune and considered auspicious. While it is not surprising that every few years there occurs a rat epidemic, an impressive fact withstands – no human has ever been harmed.
3. The Living Roots Bridges – Cherrapunji, Meghalaya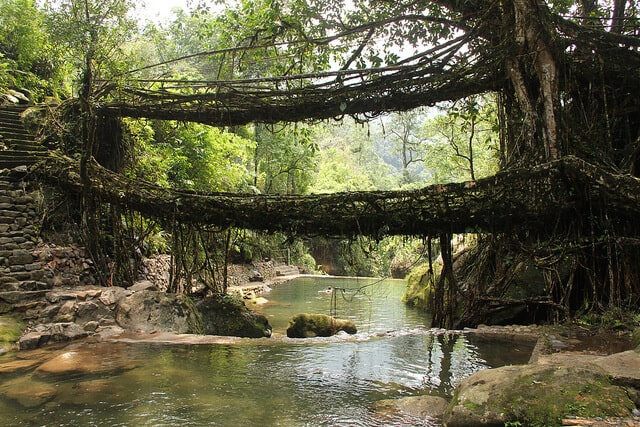 Image by Arshiya Urveeja Bose
As though lifted right out of a Tim Burton's uncanny movie stills, the Living Roots Bridge is a magnificent example of how man and nature can live with innate affinity with each other. Remarkably, these bridges are literally grown, not made, by the secondary roots of the Indian Rubber tree and they last for ages in the wettest place in the world. The Khasi tribe has made friends with these natural links and they are "tamed" by the use of hollowed out betel nut trunks. They look no different from the thick, intertwined Amazonian forests as these massive bridges age more than 500 years old. One particularly noted living root bridge is the "Umshiang Double Decker Root Bridge" which is exactly what it says one bridge mounted upon another.
4. Bhangarh Fort, Rajasthan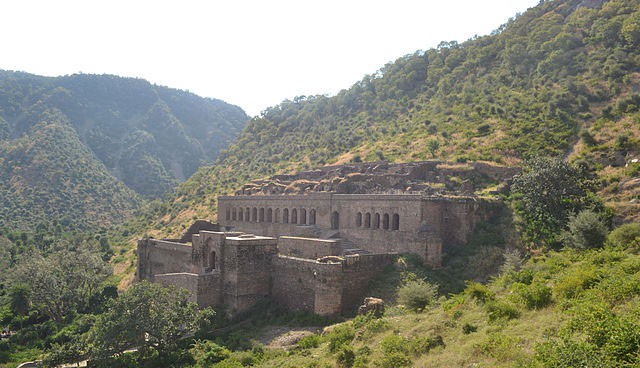 Image by Himanshu Yogi
Located just 80km from Jaipur, Bhangarh fort has spine-chilling tales associated with it. In fact, so compelling are the haunted structures that visitors are strictly not permitted during dark hours and are only allowed during daylight hours. Even the local inhabitants have built a town away from it so as not to come face to face with the ghostly patrons. Said to be the most haunted place in India, this 17th century fort city is even kept off-limits by the Archeological Survey of India which has gone ahead to set up a sign that forbids the entry of visitors after dark into this abandoned military settlement. However, the sign also explains that ghost hunters and unconventional buffs will find this a must-see location.
5. Floating Stones – Rameshwaram, Tamil Nadu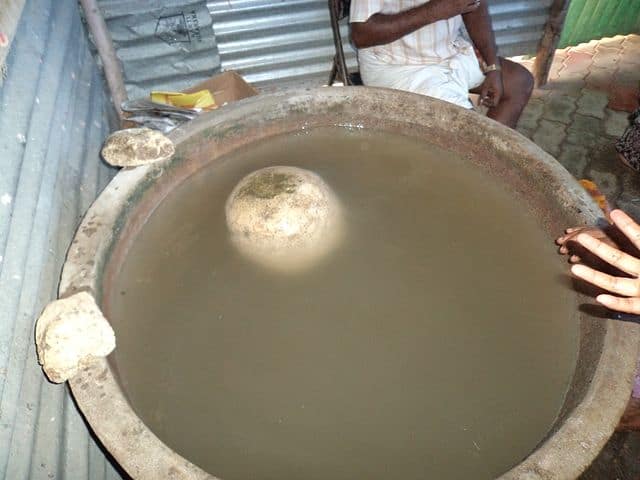 Image by Neechalkaran
You read it right, these stones are as baffling to behold as they sound. Forming a source of debate between science and spirituality for several years, these floating stones are believed to be parts of the "Ram Setu" ("Bridge of Rama") which was built by Rama, the seventh Incarnation of the Hindu deity Vishnu, when he set out to rescue his consort, Sita from the captivity of Ravana, a demonic being and ruler of Lanka. Rama was also the prince of Ayodhya and the central character of the Hinduism manuscript, the Ramayana. Rama was accompanied by 10 million Vanaras, or monkey warriors, who built the stone bridge that links to Pamban Island in India with Munnar Island in Sri Lanka. According to legend, two of the Vanaras, Neel and Nala had been granted a boon alleging that anything they threw into water wouldn't sink. With this, and scribing their God Rama's name on the rocks, the mighty monkey warriors built the massive bridge that, although under water in the present day, can still be seen in satellite imagery! The floating  rocks that we see today are believed to be of the very same make of the "Ram Setu" that, albeit underwater, still links India and Sri Lanka.
6. The "Qamar Ali Stone" or the Levitating Stone, Shivapur, Maharashtra
Another example of an arcane phenomenon in India, is the "Stone of Qamar Ali" that defies the boundaries of gravity and rises up when the esteemed name of this Muslim Sufi mystic is uttered by 11 men who place the index fingers of their right hands on the stone. Legend speaks of this Sufi saint who had been taunted by the brawny members of the gymnasium, who went on to cast a spell on the stones that were used in the trainings. This 70 kg boulder can still be lifted to this day, by the same way it has been all these hundreds of years by loudly chanting the mystic's name as the stone is touched by 11 fingertips!
7. "Land of Black Magic" Mayong, Assam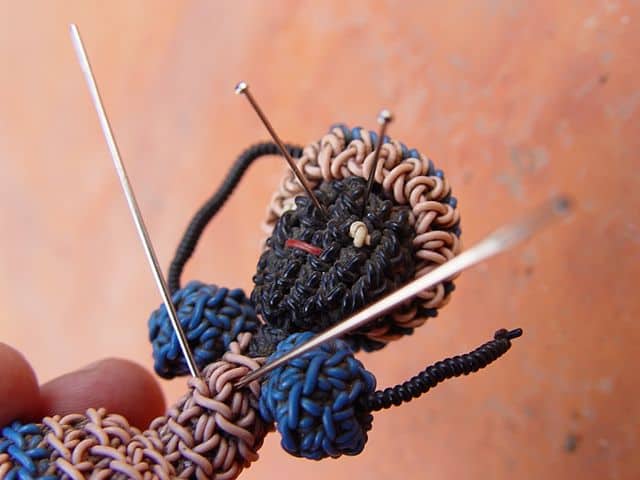 Image by Creo Que Soy Yo
Another hair-raising location in India is the village of Mayong that lies about 40 kms from the state capital, Guwahati. Various accounts attribute to its name, with some stating that the word Mayong came about from the Sanskrit word "maya" (illusion) or that it is an amended form of the Dimasa tribe's word "miyong" for "elephant", among other explanations. Believed to be the birthplace of black magic in India, Mayong is still veiled in mystery and magic to this day. Passed down through generations, the practice of witchcraft used to be rampant with eerie customs like human sacrifices that prevailed till the onset of modern age. Bone-chilling accounts of men disappearing into wisps of thin air, bodily transformation of men to beasts and unexplainable taming of wild beasts are connected with this bewildering place. The location boasts of rich wildlife and natural beauty and attracts numerous tourists. Numerous artifacts and relics  related to archeology, Ayurveda and black magic can be viewed in the Mayong Central Museum.
8. Kodinhi – Kerala, and   Mohammadpur Umri – Uttar Pradesh: Inexplicable Cases of High Twin Populace
With 350 pairs of identical twins in the 2000 populace of Kodinhi, and 60 pairs of the same in the 900 populace of Umri, these twin-centric town and village sure make for spinning heads and twice the double-takes! "Twin Town" Kodinhi has more than one pair of twins in nearly every family while Umri village boasts of what could very be the highest twinning rate globally. Some consider it genetics antics, while other credit divine intervention for the natural doubling that occurs here.
9. The New Lucky Restaurant – Ahmedabad, Gujarat
The name might not give away what makes this eatery special, but once you walk in, you will be in for a grave surprise. The restaurant is built on an old Muslim cemetery and as morbid it sounds, there is hardly any gloominess to the whole ambience. In respect to the dead buried here, steel bars surround each grave and they are cleaned every morning followed by fresh flower offerings. The graves are believed to belong to the followers of a 16th century Sufi saint, as no one is sure who they belong to today. One has to navigate around these graves and, after settling on a table, might not find it too shocking to find the restaurant always bustling with customers. This may not be a must visit place in Ahmedabad, but it definitely is the most unusual one.
Author Bio:
Intrigued by the unconventional and sometimes, seemingly impossible facets of India, Himanshu is a different kind of explorer when it comes to checking out the extraordinary. With his infectious curiosity, he likes to write for "Pearl India Tours" embarking on untraditional voyages and gathers less-known tales and legends from his vast motherland, the incredible platter of wonders – India.