We are standing at a bus station in Beijing and we have no idea where to go. There are hundreds if not thousands of people queuing for buses. We ask a passerby for directions for the bus to Badaling which is the gateway to the Great Wall of China and he points to the longest queue of the lot. Not wanting to share our first experience at this wonder of the world with loads of other people we quickly decide to visit another part of the Great Wall.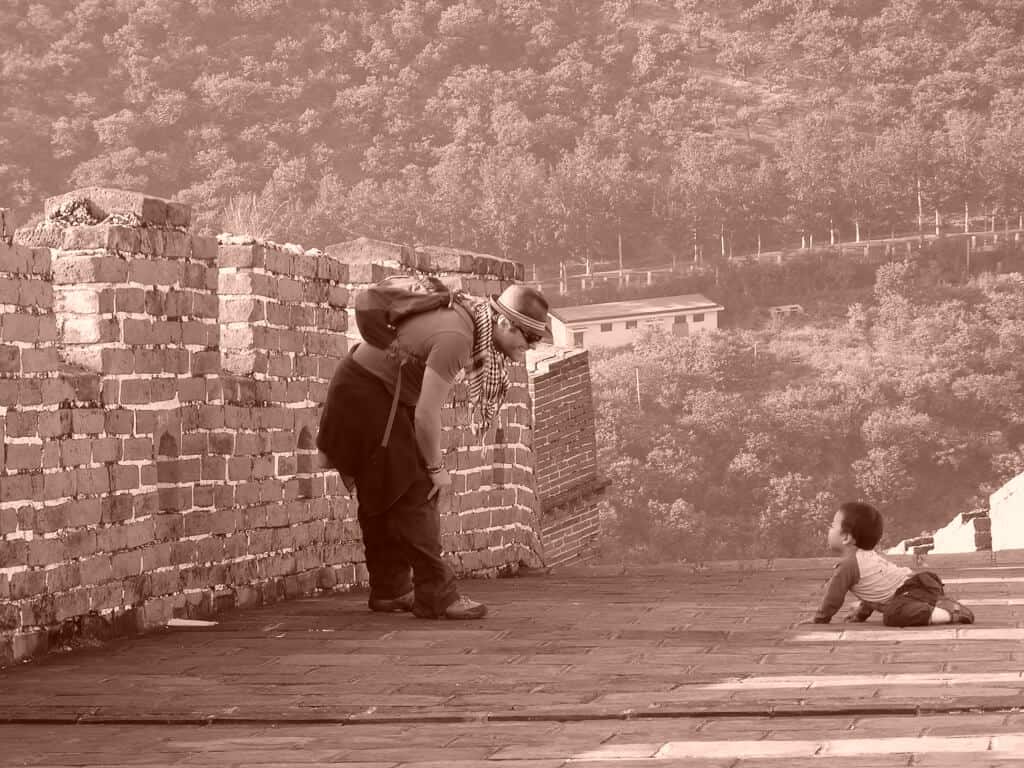 Hiking The Great Wall Of China
After reading our guidebook we decided to give Huanghuacheng a go. There was no direct bus to Huanghuacheng so we had to get off and find a minibus. As soon as we got off the normal bus we were pounced on by tour operators. We literally had to push ourselves off the bus to get on to the pavement. The tour operators were determined to take us to a different place so we ignored them and looked for a taxi.
We soon managed to find a driver who would take us there but as we set off he went in the wrong direction and tried to pick up two other travellers. They refused to get in the taxi which wasn't a good sign but Karen made sure he understood that if he took us to a different location we wouldn't pay him!
The Great Wall In One Day From Beijing

We are now standing on The Great Wall Of China and we are alone. That's right, alone. Seeing this UNESCO World Heritage site for the first time will no doubt live with us forever. I can see the wall snake off over the hills into the far distance. We are at a part of the wall that has no amenities which suits us fine. Apparently, some parts of the wall have vendors, fairground rides and other forms of "entertainment".
This is much more our style. Hiking the great wall alone for a few hours is a perfect respite from the chaos back in Beijing. It is a national holiday in China and 330 million people were travelling on trains the day we arrived from Mongolia. To say it was a culture shock is an understatement, especially after the emptiness of Mongolia.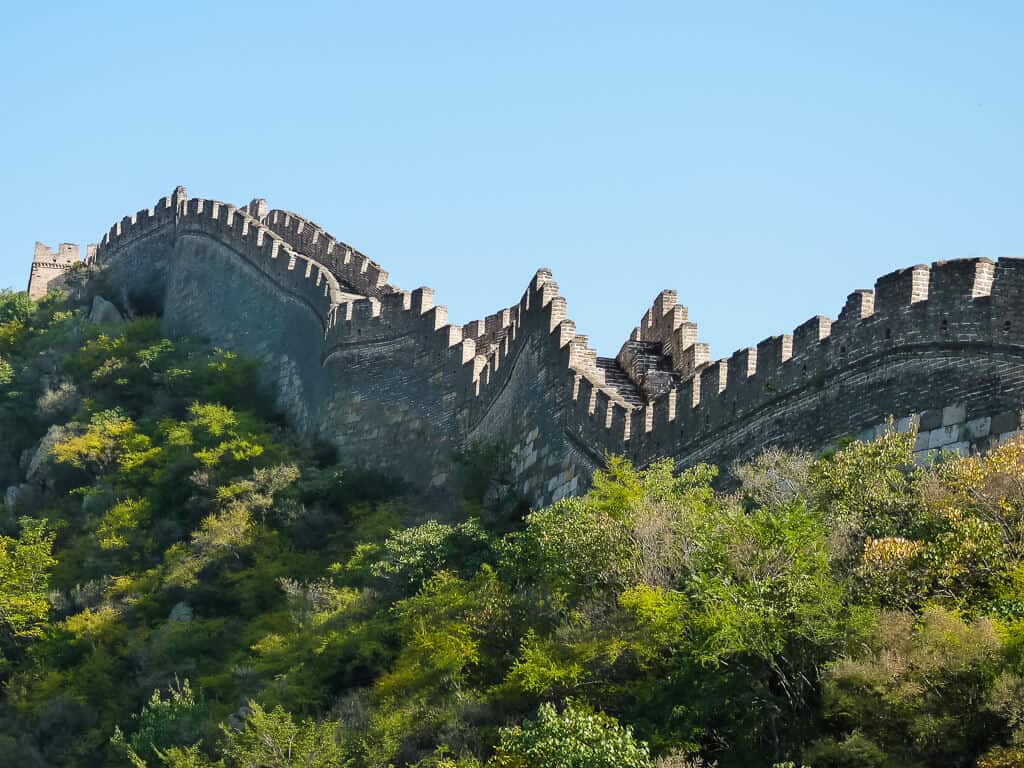 It was so worth avoiding the crowds of Badaling to come to Huanghuacheng. It only takes 1.5 hours from Beijing but it is a different world entirely to the madness of Badaling. When we arrived at Huanghuacheng we got slightly confused because next to the welcome sign there was another sign saying that the wall was closed. Luckily it was referring to a section further down. We asked some locals just to make sure and they pointed us in the right direction. We found an old man at the entrance and paid our 20p to climb the ladder. 20p to visit one of the New 7 wonders of the world. What a bargain. We didn't have the wall to ourselves all day, we met around 10 people in the 3 hours we walked on it. 10 people versus the thousands at other sections, what would you rather have?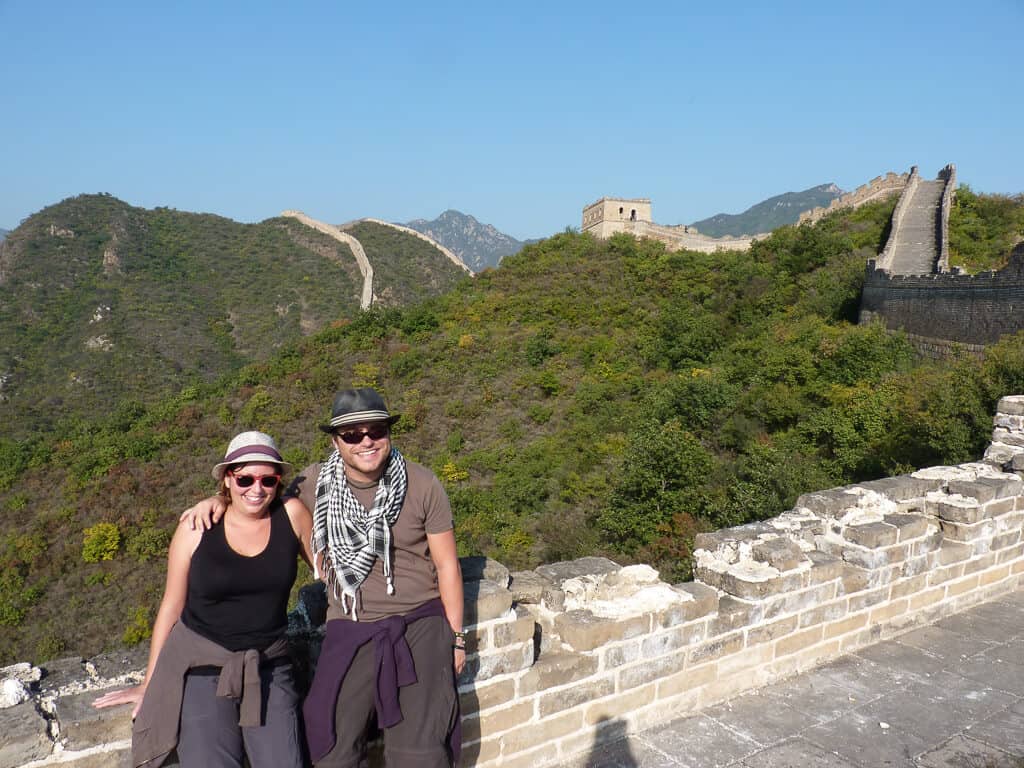 We are now back in Beijing eating in a hutong. There is organised chaos all around us and we are slowly adjusting to the crowds that are everywhere. I still can't believe that for a few hours we had The Great Wall Of China to ourselves. Now that is a wonder!
If you are visiting The Great Wall Of China and you want a more serene experience on it we really recommend you visit Huanghuacheng.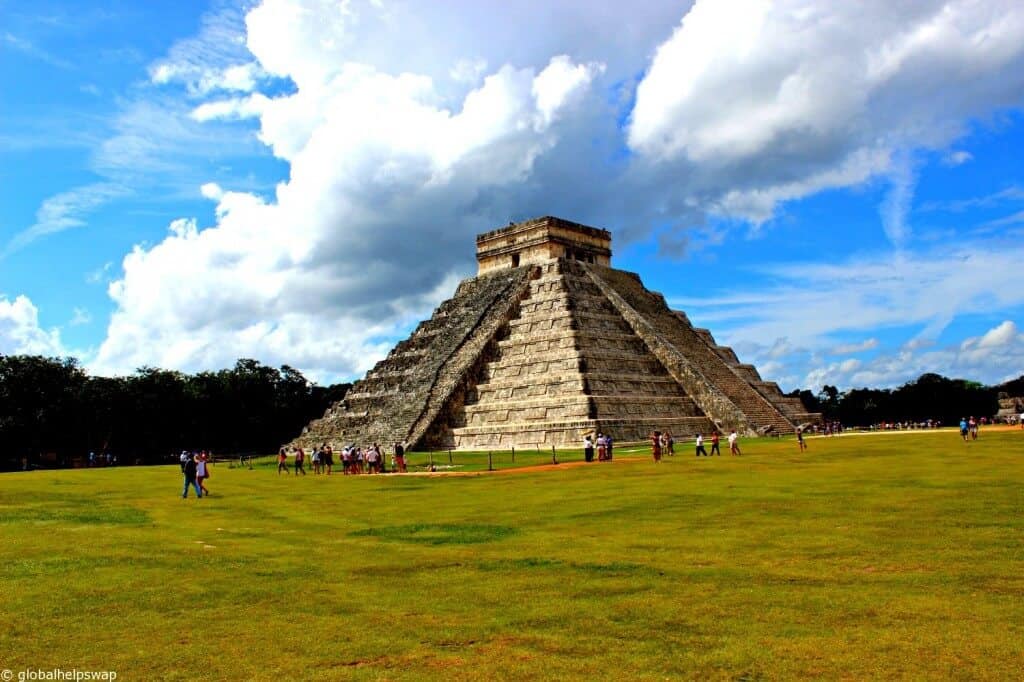 Between us, we have been lucky enough to have visited 4 of the 7 new wonders of the world. The 5 we have seen are The Colosseum in Rome, Italy, Chichen Itza in the Yucatan, Mexico, Machu Picchu in Cusco, Peru and the Great Wall (obviously). The Great Pyramid of Giza in Egypt has an honorary position in the list for being the only site of the original ancient 7 wonders that still exists. The 3 we have yet to visit are the Taj Mahal in India, Petra in Jordan and Christ the Redeemer in Brazil. 3 for the bucket list.
There is no doubt that the 7 sites on that list are all amazing but how hard must it have been for them to choose! When you think of places that are not included like Angkor Wat, Stonehenge and the Nazca lines, you realise that there are way more than 7 wonders in the world.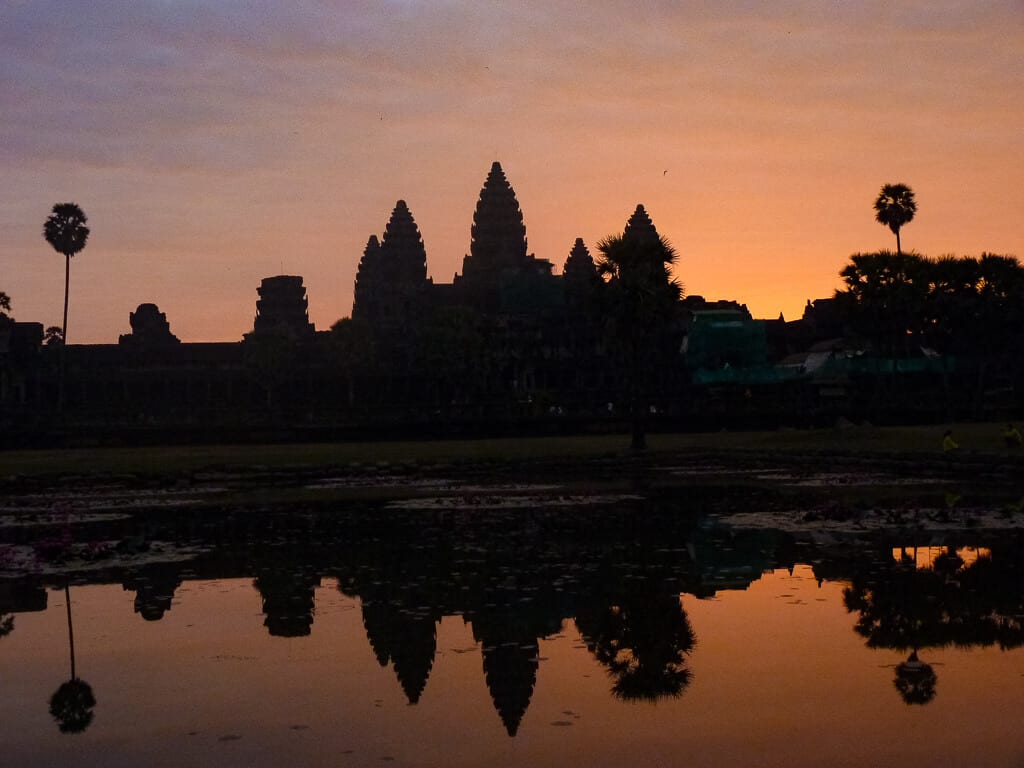 Win A Trip To See 7 Wonders Of Your Choice worth £15,000!
Discover your personal Seven World Wonders with Exodus Travels
So why not create your own 7 wonders of the world? Exodus Travels have created an amazing competition where you will get the chance to create your own personal 7 wonders of the world and get to visit all 7 over the next 7 years! That's 7 trips of a lifetime for the next 7 years! Now all you have to do is think of your list.
How to enter
To be in with a chance of winning all you have to do is head to Exodus Travels' My 7 World Wonders website and select your personal seven wonders of the world with Exodus Travels on its interactive website – there are 25 wonders to choose from – and create your ultimate wish list. Once you've made your selection, you'll be entered into the competition – to win the chance to visit each and every one of your selections on seven trips of a lifetime over seven years.
Closing date: 15 Dec 2018
This competition is only open to residents of the United Kingdom, United States, Canada, Australia and New Zealand.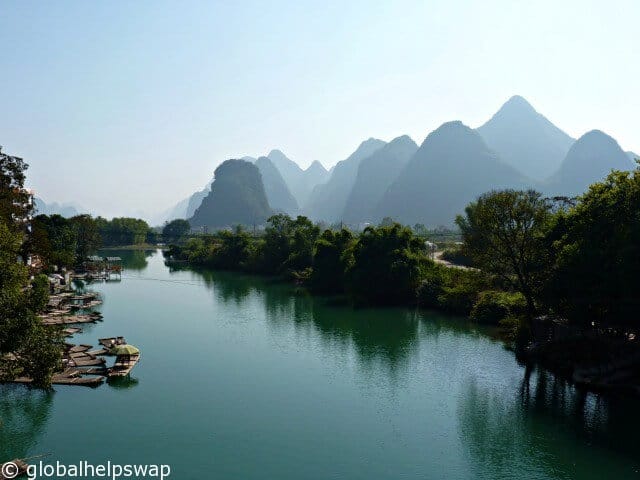 If you liked this post on China you might also like these:
Things to do in Beijing – Here are our recommendations on what to do in China's bustling capital. From cycling to where to eat, find out more here.
Guide to Pingyao – See what to do in the UNESCO world heritage site. It's the opposite of modern China.
A Day trip to Datong – Read about our journey from Beijing to Datong where we discovered one of the most stunning sites in China.
Visiting the Terracotta Army in Xian – Here is our photo essay on Visiting the Terracotta Army in Xian, China. Read about when they were discovered, why they are there and what else they found.
How we spent £50 on a pot of tea in Beijing – We love tea. But not so much so that we were willing to spend £50 on a pot of tea in Beijing, China! Read why we spent so much and how you can avoid doing the same.
An adventure in Yangshuo, China – This is a tale of how we met Yoda in beautiful Yangshuo, China. Yoda helped us get one over the government, fixed my bike & took us to a great restaurant.
This is a paid partnership with Exodus Travels. GlobalHelpSwap.com maintains full editorial control of the content published on this site and as always opinions are our own.