How we spent £50 on a pot of tea in Beijing
Can we have the bill please our new friends asked? Certainly, the pretty Chinese waitress stated. We all carried on chatting as we waited for the bill. A few minutes later she returned with a bill of £100. FOR A POT OF TEA! To make matters worse it was not even that nice. Twinings English Breakfast Tea tastes much better.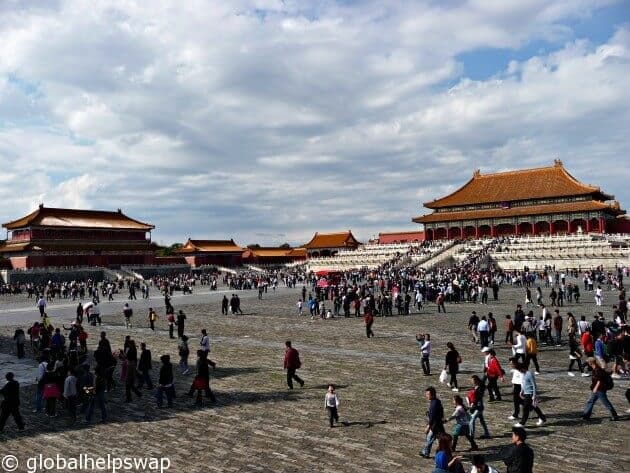 How did we end up in this situation? Well like most of our adventures it starts with the search for food. We were walking down one of Beijing's main shopping streets looking for a famous food market that has all kinds of weird and wonderful delights. As we looked at the map in our guide-book an attractive looking woman approached me and asked me if I needed any help. Never to turn down an offer from an attractive lady I said yes. Little did I know that Karen had also been approached by two handsome young men asking the same thing. It turned out that the lady and the men were related and that they were visiting Beijing from Qingdao for Chinese National Holiday.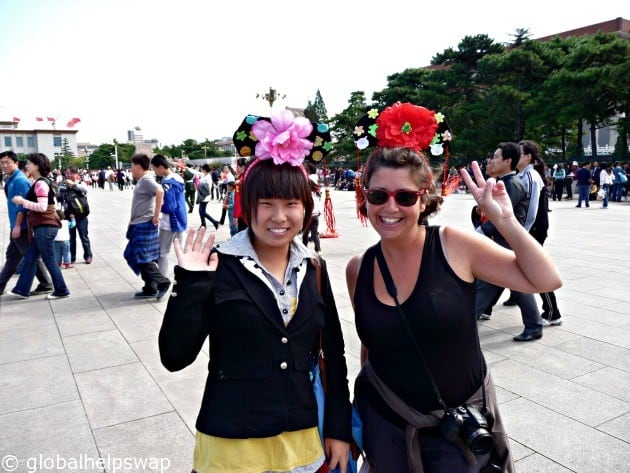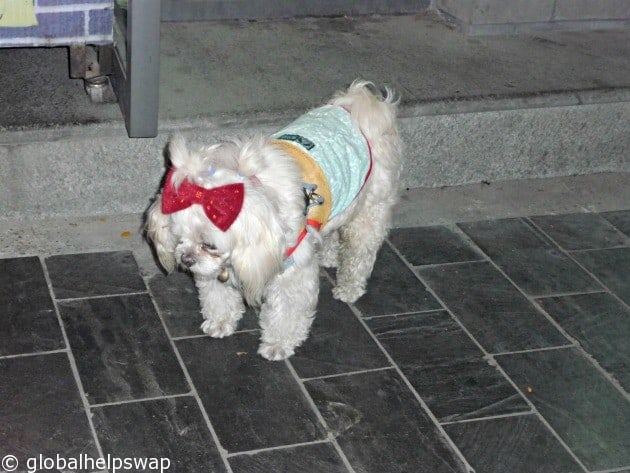 When they found out about our trip they wanted to hear more so they walked with us towards the market. For 10 minutes they massaged our egos to a degree where I felt like I was Brad Pitt. Seriously, how does that guy handle it? As we got near to the market they asked if we would like to have some tea with them. That's when the alarm bells began to go off.
You see, in the Lonely Planet China (Travel Guide)

 book there is a whole page warning you of the Tea Scam of Beijing. It states never ever accept an offer of tea from good-looking, English-speaking locals because you will end up paying a fortune for it. So as the alarm bells were chiming the other side of my brain was evaluating the situation. The adventurous side of me was saying what's the worst that can happen? After all, people DO drink tea in China. It's like offering someone a pint of beer back home in England.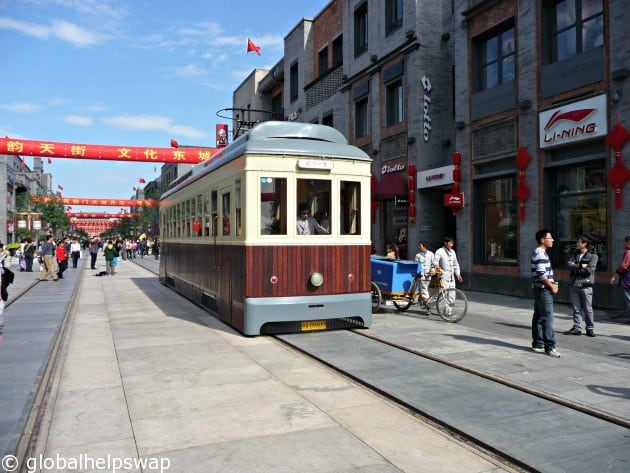 So we agreed to have tea with them. When they took us into a gift shop the alarm bells were as loud as Big Ben. Why are they taking us in here we wondered? Is this part of the scam? Will they try to get us to buy useless gifts? It turned out that the tea house was above the gift shop. We entered the room and sat down and was surprised to see that there was a menu on the table with the prices clearly labeled in English and Mandarin. The prices were normal so we started to relax. Maybe they did just want to have tea with us we both thought. Don't just listen to the naysayers!
We spent around an hour in there and it was good fun. We probed them about everything to do with China, from local foods and drink to politics and freedom which they openly talked about. We got information that we would never have got from a newspaper. As the time passed I started to have this niggling feeling that something did not feel quite right. Just in case this is a scam I thought I will convince them that we were pretty broke. (It was true.)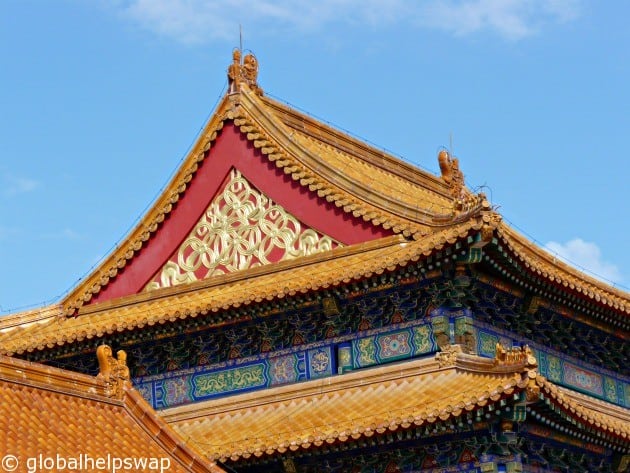 Whenever our trip came up in conversation, I would say that we were staying in cheap hostels as we had no money. We would eat at markets as it was cheaper and we would use local buses to get around. So when the bill did arrive they actually offered to "pay" half. Of course they were paying nothing as they were part of the team. So what were we paying for if we could see the price of the tea? The extortionate fee was for the "hire" of the private tea room. There are tales of travellers forking out $200 for the privilege, so in retrospect we got off lightly. I am not sure what would have happened if we refused to pay. We were too shocked to even query it but I am sure if we refused, things would have got dangerous.

After we left the tea shop we felt very low and dejected. Why did they do that to us? We felt the world was full of nasty, manipulative people. Our faith in humanity was restored within a week though with people offering us lifts, mobile phones and even their homes all for free. So this post is not to state it's dangerous out there. It's to state: SAY NO TO OFFERS OF TEA IN BEIJING!!!
Have you been scammed whilst travelling? What happened? Let us know in the comments below.
P.S. Most responsible travellers who read our blog sign up for regular updates. You can join them by filling in the orange box below.
#LoveYourTravels