Pingyao is that rare Chinese gem: A city that has not been touched by the obsessive drive towards modernity. We came here not really knowing what to expect. It was not originally on our 'places to visit' list but like all good travellers we soon heard about this "amazing town" by fellow travellers in some random hostel and decided to come along. It is a UNESCO world heritage site and as we start to walk around town and see some of the 14th century buildings you will see why. A guide to Pingyao: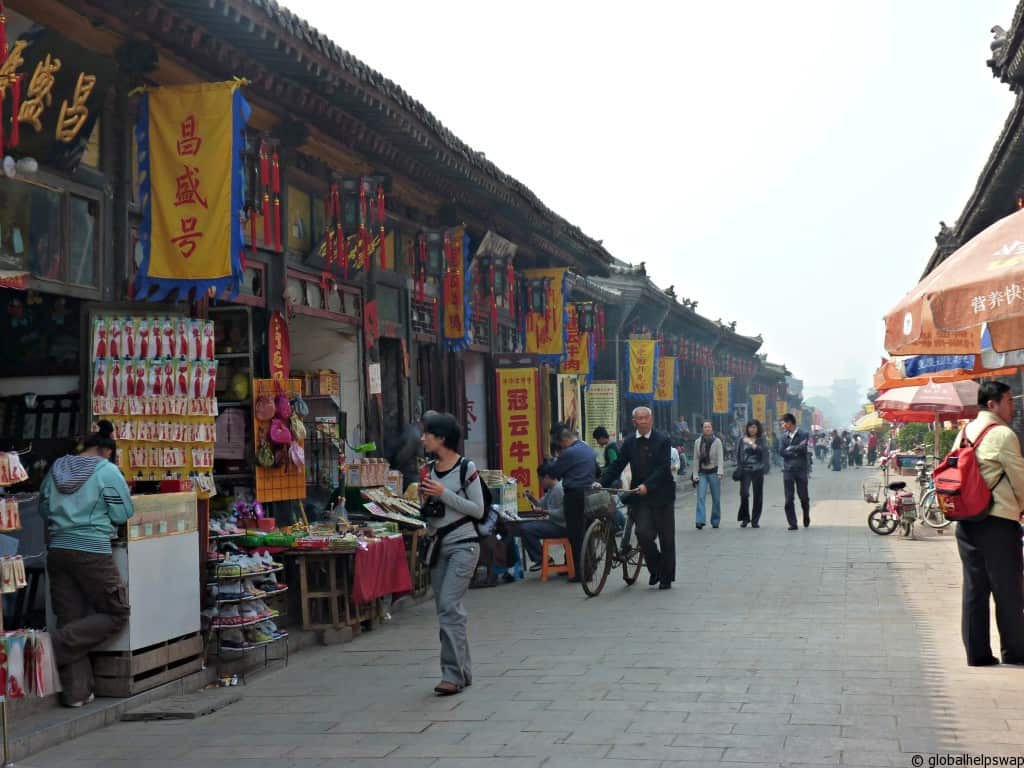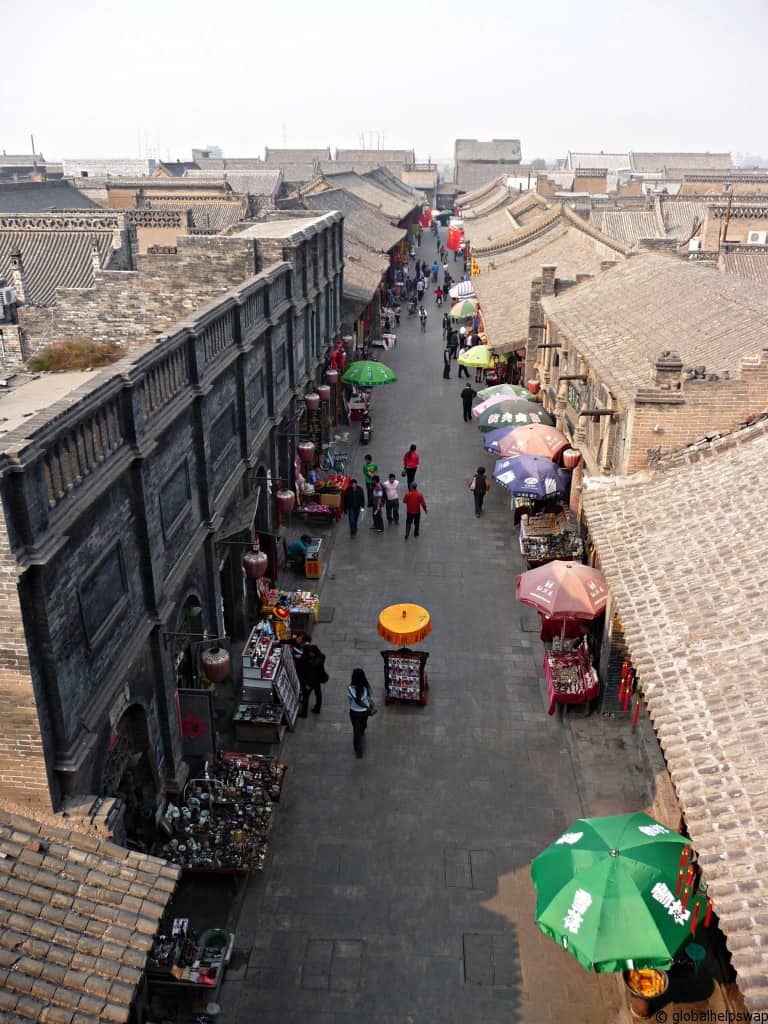 The first thing we noticed when we got picked up at Pingyao train station (which most guesthouses offer free of charge) was that upon entering the city there were no cars! We got picked up in a kind of tuk tuk / rickshaw hybrid. Almost everybody else was riding bicycles. Our kind of place! Our guesthouse was in a 300 year old building that cost around £8 a night. We slept in a traditional bed that was so large it could have easily slept another 3 people in it and the breakfasts were fantastic. (The place is called Harmony Guesthouse) So it was a bit more special than your average travelodge.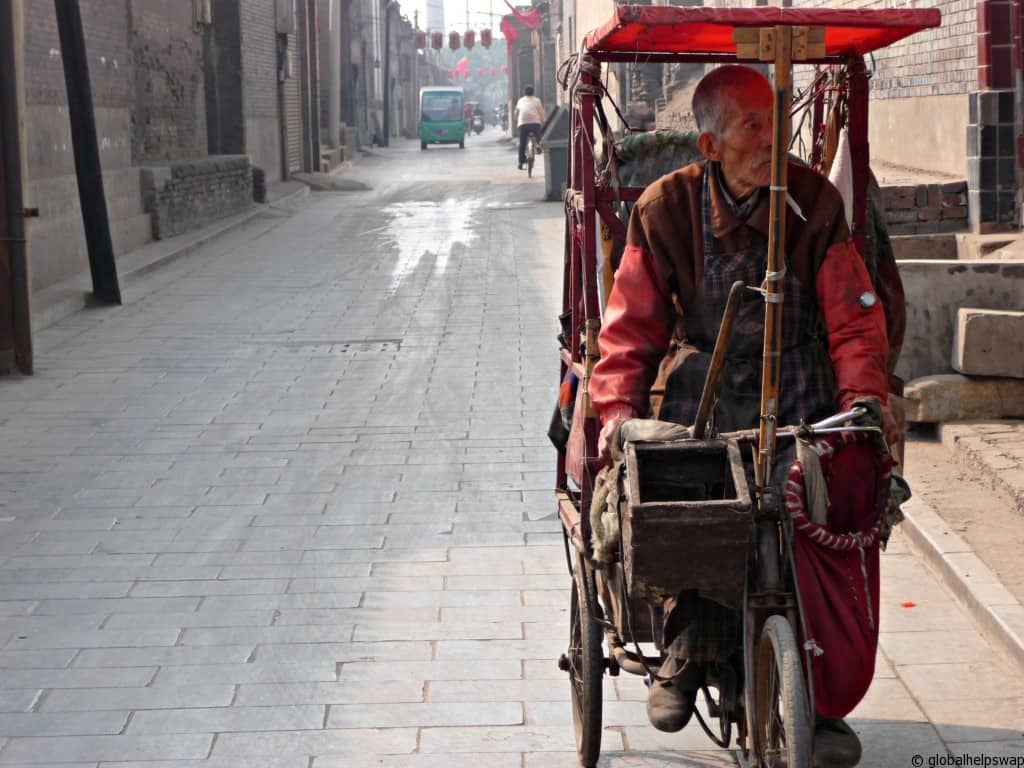 Pingyao is often featured in Chinese films that are set in the past as the city is considered to be the best ancient walled city in China. Yet not many travellers know about it. 90% of the tourists are Chinese. So what did we do in Pingyao? Not much actually. It's a perfect place just for atmospheric wanderings or in our case, bike rides. You will get stopped by many of the locals to have your photo taken with them which is lovely but slightly surreal.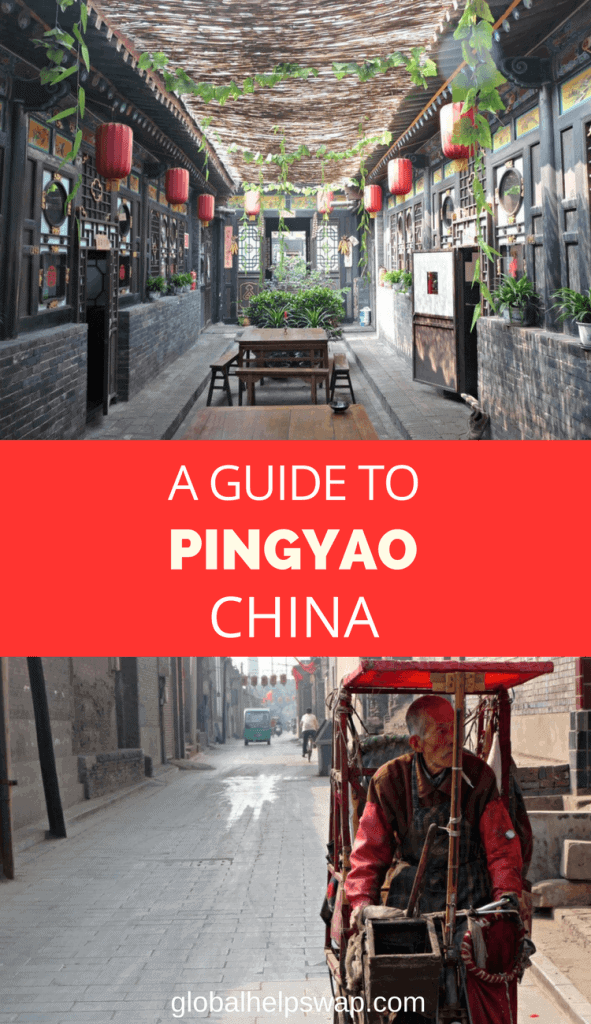 The food was fantastic so we did spend an unhealthy amount of time sampling the local delights. The most famous dish from the area is braised beef. It has a strong taste that is similar to corned beef. A lot of the restaurants serve it but we would advise you avoid the touristy ones and ask where the locals eat.

It was so refreshing to be in a place that was not overcrowded with people, cars and chaos. 40,000 people live within the walls in an area four miles around which is hardly anything by Chinese standards. What we recommend doing is taking a walk along the city walls and making a circuit on top of the ancient walls, go up the city tower to get a view of the rooftops of the ancient buildings and finally have a massage on the many massage places in town.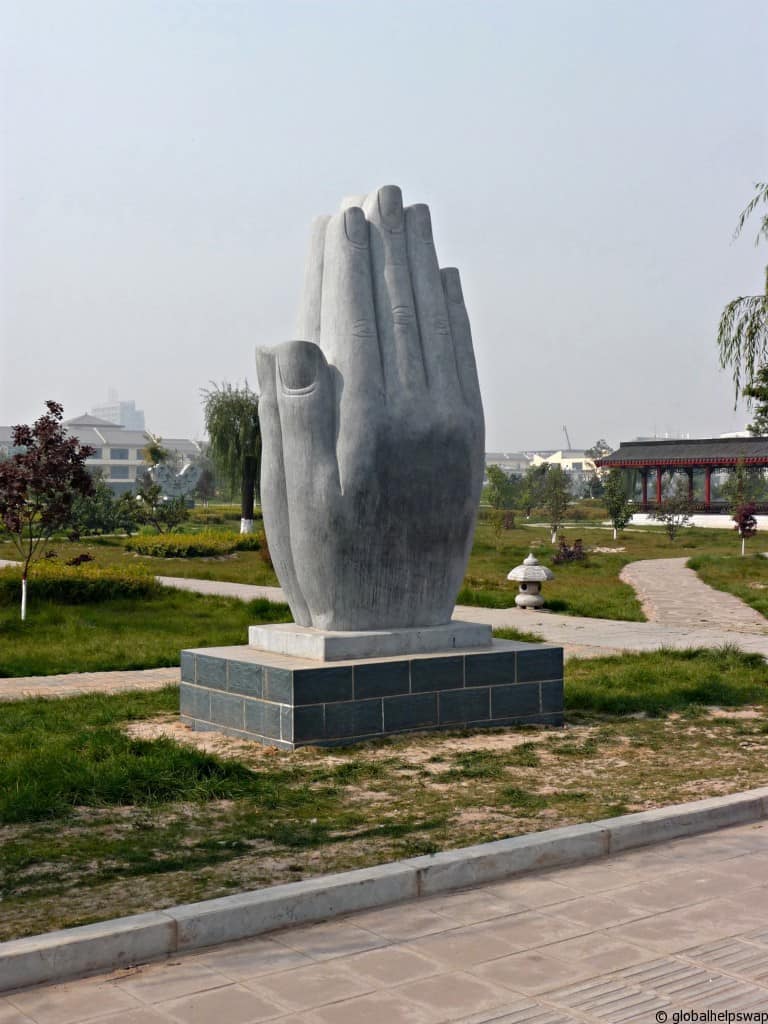 Don't come to Pingyao if you are looking for raucous nightlife. You will be able to drink in your guesthouses until about midnight but that will entail swapping travellers tales as opposed to Ibiza style head banging. Do come here for a few days to see Old China. It's a perfect stopover on the way to Xian. You will enjoy the slower pace, the tranquil roads and the friendly locals.
Have you been to Pingyao? What did you like to most about it? Let us know we would love to hear from you!
Are you heading to China? Then check out our other China content:
Things to do in Beijing – Things to do in Beijing by Paul Farrugia. Here are my recommendations on what to do in China's bustling capital. From cycling to where to eat, find out more here.
A day in Datong China – Read about our journey from Beijing to Datong where we discovered one of the most stunning sites in China.
Visiting the terracotta army in Xian – Here is our photo essay on Visiting the Terracotta Army in Xian, China. Read about when they were discovered, why they are there and what else they found.
How we spent £50 on a pot of tea in Beijing – We love tea. But not so much so that we were willing to spend £50 on a pot of tea in Beijing, China! Read why we spent so much and how you can avoid doing the same.
Adventures in Yangshuo China – This is a tale of how we met Yoda in beautiful Yangshuo, China. Yoda helped us get one over the government, fixed my bike & took us to a great restaurant.
Gobi Manchurian Recipe – This Gobi Manchurian Recipe is an amazing meat free recipe that is full of flavour and crunch. It combines two of the most amazing cuisines in the world, Chinese and Indian flavours.
Hiking The Great Wall of China – Our experince hiking the great wall of china.
The Slow Boat to China – The Slow Boat To China. Our experience travelling from Osaka, Japan to Shanghai, China. Hint, we don't remember much! Osaka/Shanghai ferry.