A tour of Mount Bromo, Indonesia
Holy crap I almost fell again! I didn't have the courage to look back to see if Karen was okay. Why were we doing this again? It seemed like a great idea at the time. I was sitting on the back of a motorbike hurtling across a moon-like landscape towards an active Volcano. Well I say hurtling, it was more like slipping and sliding. (Note to NASA, motorbikes will be crap on the moon so don't take them!) Our two "guides" explained to us earlier that nobody goes to the volcano in the afternoon so we would have it to ourselves. That's if we survive the journey.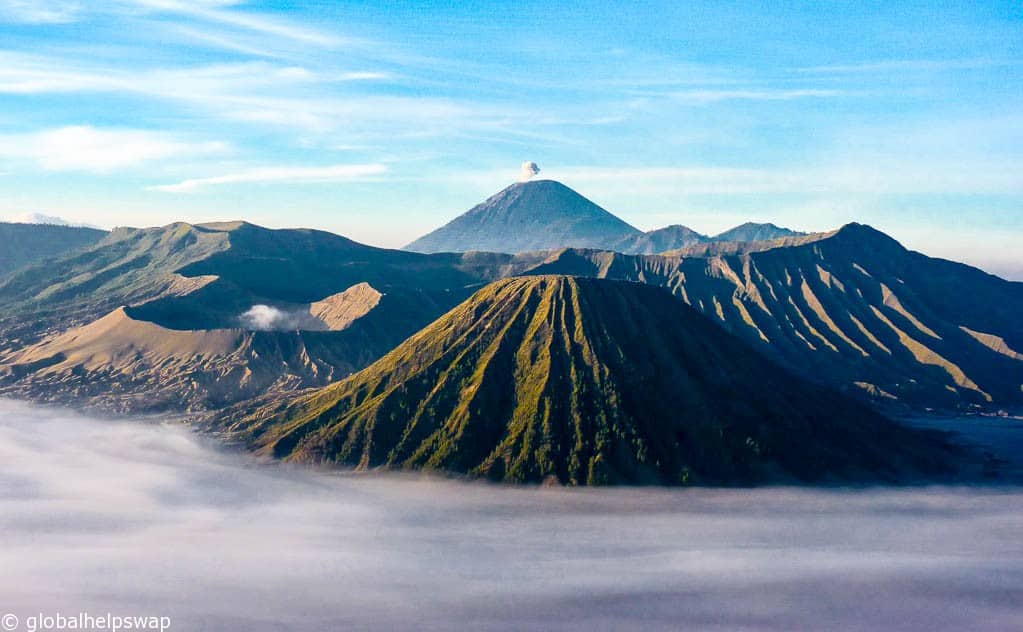 Even at its most destructive, Nature can be beautiful.
Mount Bromo is an active volcano on the Indonesian island of Java. Even though it's not the highest volcano in the area it is the most popular. Hence why we were trying to see it without the crowds. We thankfully made it to the foot of the volcano with only a few close calls. The things you do whilst travelling.
I was very eager to reach the summit as I had never been on an active volcano before. Just like when we slept in a cave, I had no fear about being there. If you are going to go you are going to go. The walk up was tiring and sticky. There was dust or ash everywhere giving the landscape this ethereal vibe.  We passed just two people on our ascent which boded well for the summit.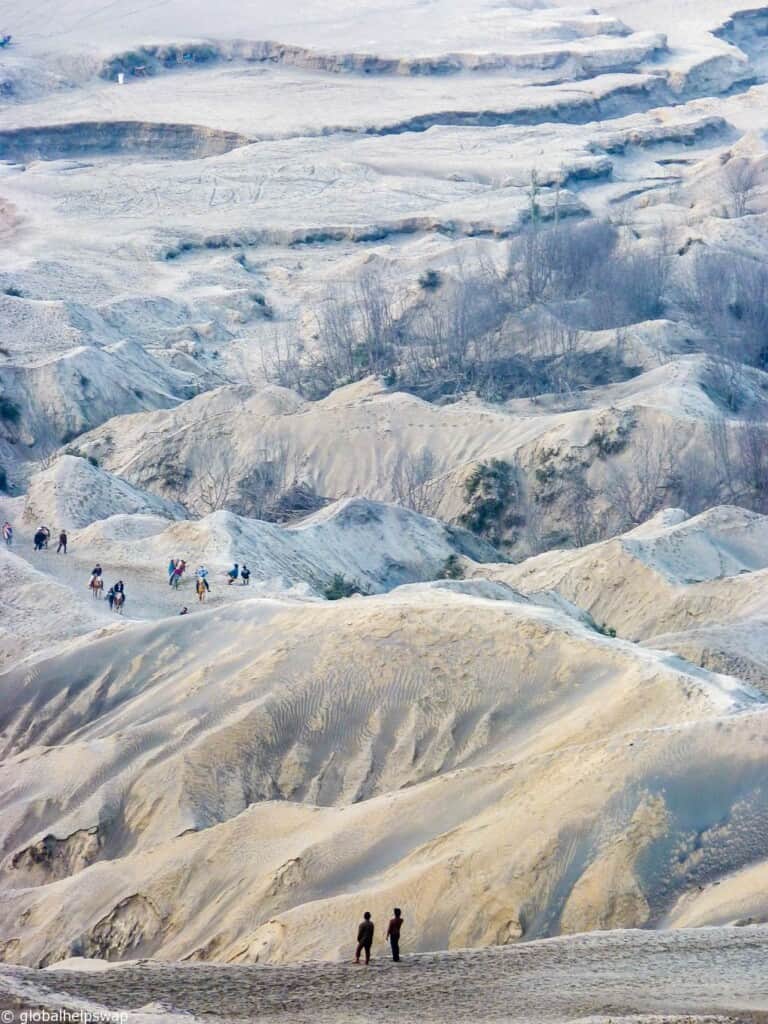 The walk and the crazy bike ride were worth it. As far as the eye could see were jagged mountain peaks. The only building we could see was an old Hindu temple at the foot of the mountain. As we peered down into the crater we could see smoke billowing up. That's when it hit us. We are standing at the summit of an active volcano. We have had many special moments on our travels and almost all of them have been connected to nature somehow. This was another one. Being so close to something so destructive is quite humbling.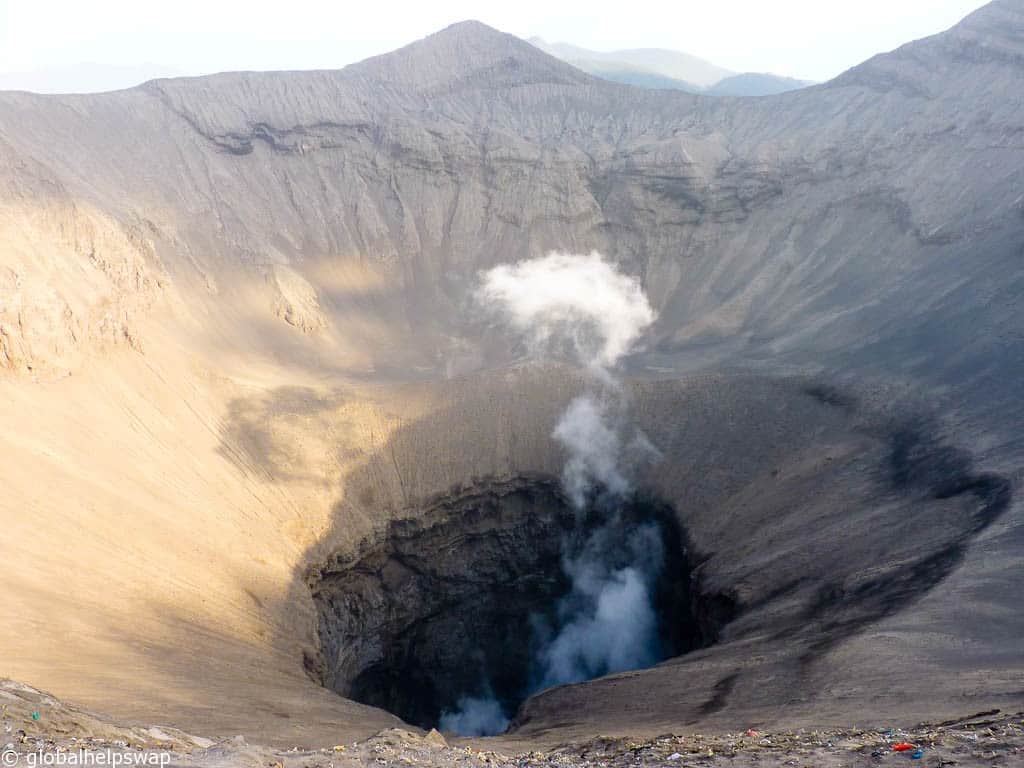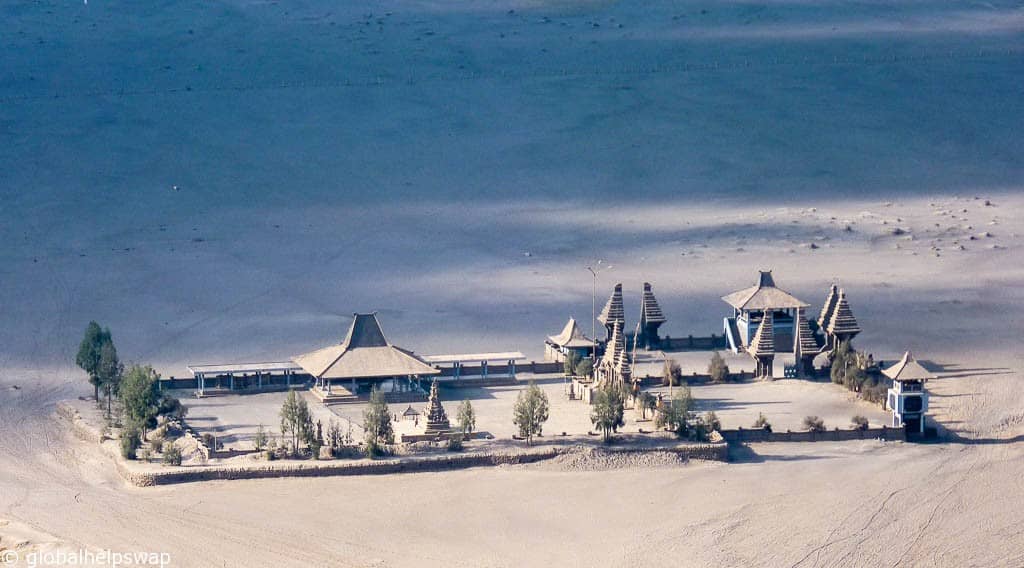 Most visitors to Mount Bromo wake up early to witness sunrise over the mountain. The following morning we did this too. Be warned, it gets very busy. You watch the sunrise from a nearby vantage point so the earlier you wake up the better view you will have. (We woke up at 03:00 a.m!) Depending on your fitness levels it roughly takes 1-2 hours to hike to the view-point.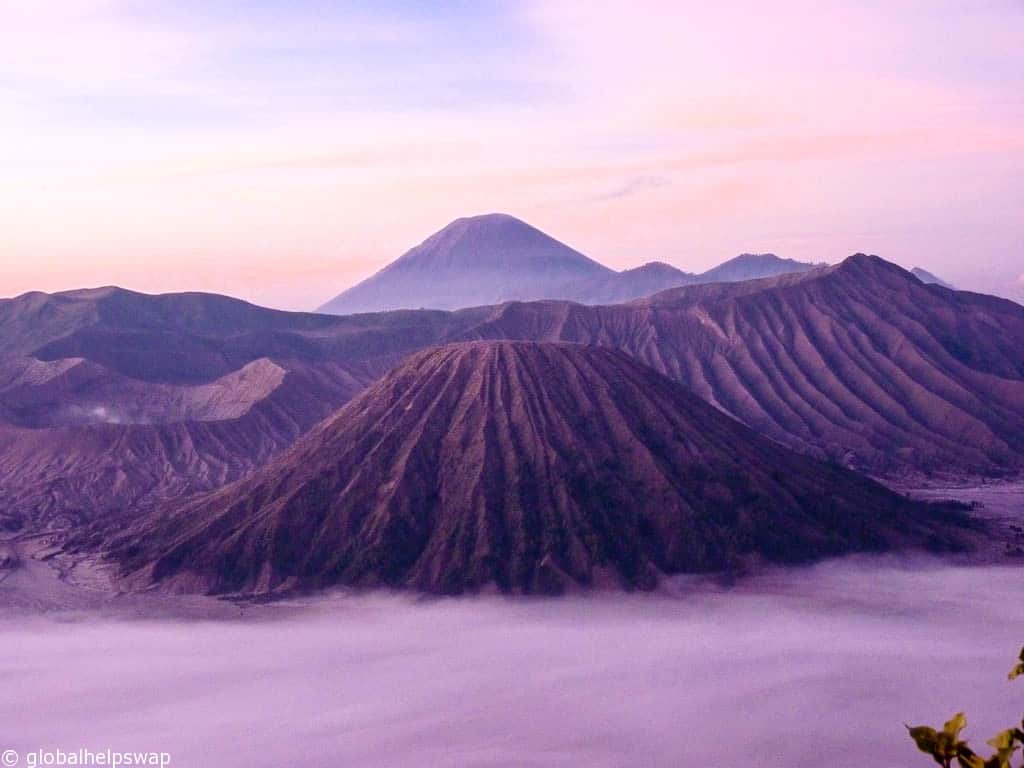 Watching the sun rise over the volcano was undoubtedly spectacular and I am glad we did it but the sheer amount of people there did not make the spectacle feel special. I don't know about you but there are some moments in life where you wish humans would just shut up! How many times do we get to witness a sunrise over a volcano? People were just chatting away like they did it every day. They weren't in the moment at all, which was a pity because what was happening in front of us was beautiful.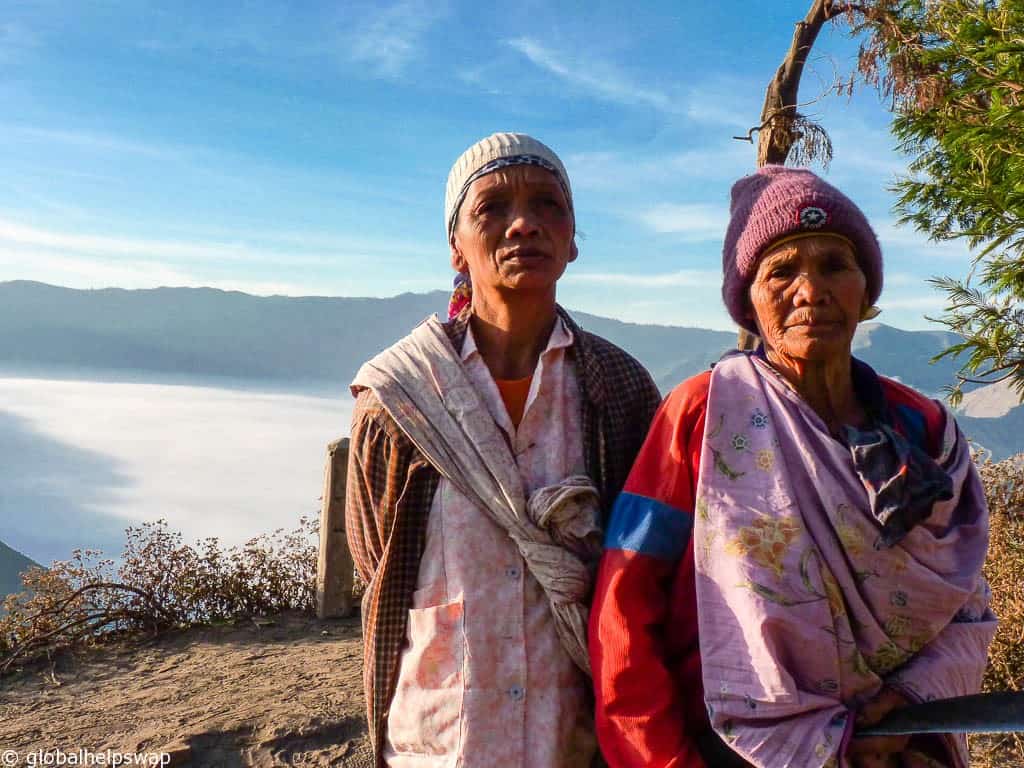 No, our special moment was when we were alone on Mount Bromo itself to truly appreciate what was around us. We were just "being" and for me that is how you truly connect to this planet of ours.
Another way to connect to the planet is by taking a motorbike ride over a sea of ash!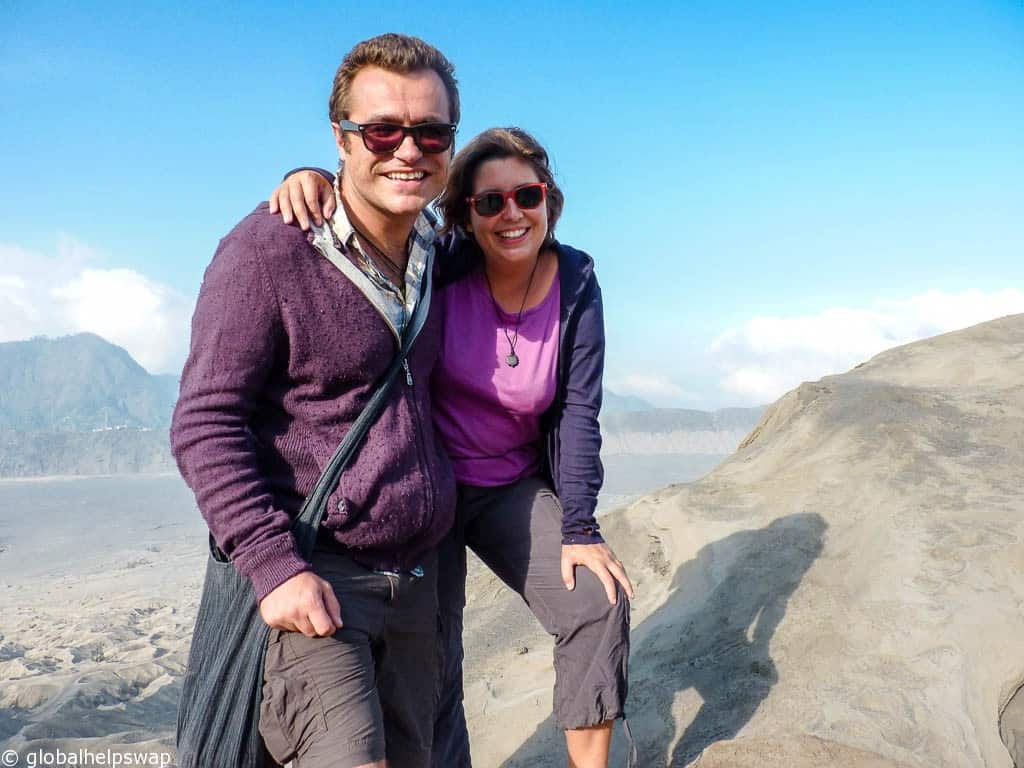 Conclusions:
For me, being alone on Mount Bromo was more special than watching the spectacular sunrise with hordes of people. I would recommend going alone to the mountain in the afternoon and trying to find a less busy spot for sunrise.
Mount Bromo Facts:
Elevation: 2,329 m (7,641 ft)
Last eruption: 2016! As I was writing this the volcano erupted!
Province: East Java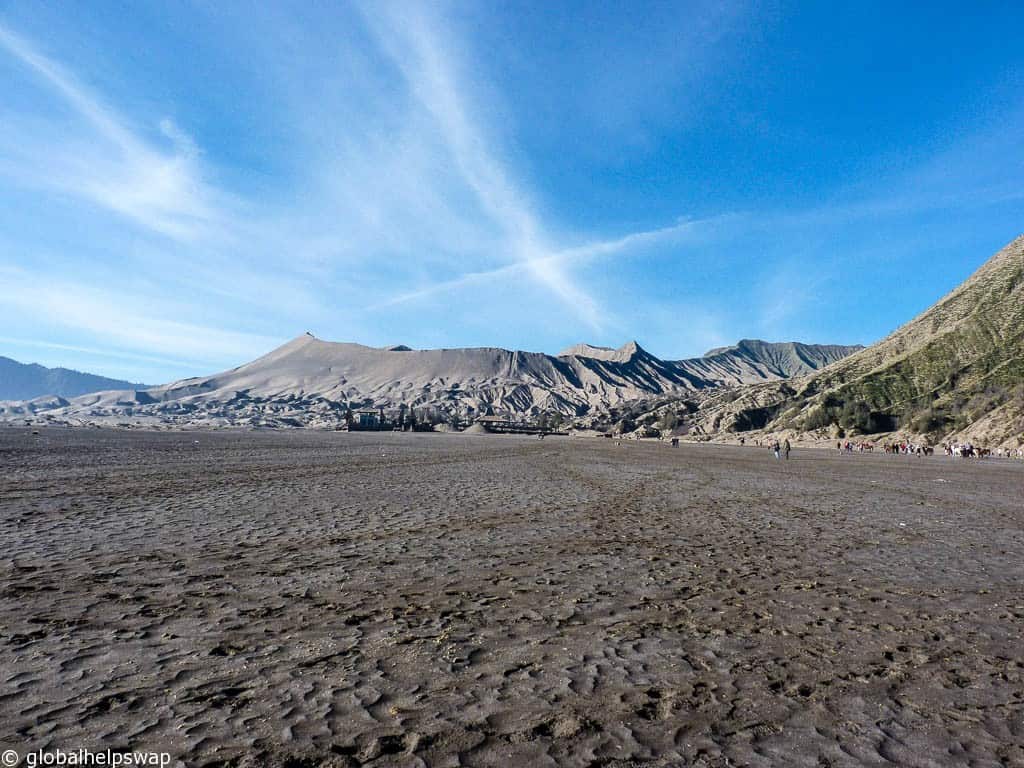 Mount Bromo Information:
Nearest Village: Cemoro Lawang
Hotels Near Mount Bromo:
Most of the accommodation in the area are family run guesthouses. Try to get one as close to the National Park as possible. That way you may get an extra hour in bed before the sunrise tour!
Getting to Cemoro Lawang via Probolinggo:
Buses from Surabaya (we took this one) take around two to three hours and cost around 30,000rp.
From Surabaya – at the Purabaya (aka Bungarasih) Bus Terminal, board a Patas (express) bus to Bayuangga Bus Terminal in Probolinggo.
Large buses don't go all the way to Cemoro Lawang so you will need to get a minibus from Probolinggo. It takes around 90 minutes to reach Cemoro Lawang and the price is around 30,000rp.
Food & Drink in Cemoro Lawang:
Almost all the guesthouses and lodges have a restaurant and there are a few warungs (small cafes) along the side of the road.
Have you been to Mount Bromo? What did you think of it? Let us know in the comments below.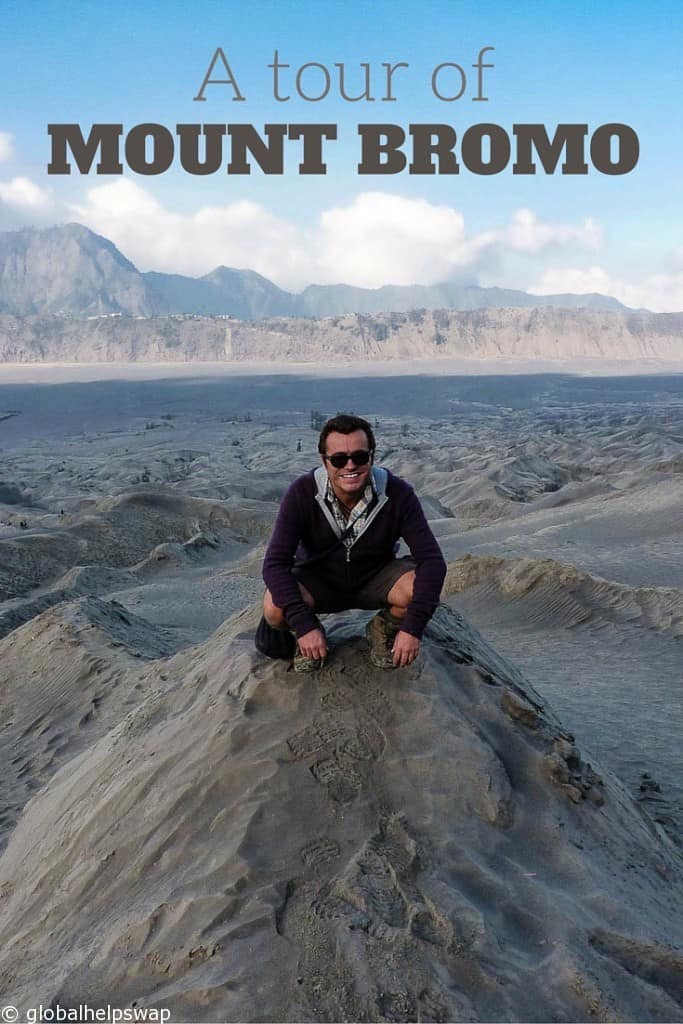 If you liked this post you might also like:
Observing the Orangutans of Sumatra – Read how I fell in love with a girl with red hair.
Discover Lake Saimaa in Finland – Finland is full of lakes. Lake Saimaa is one of the post popular and for good reasons.
More Images from Mount Bromo: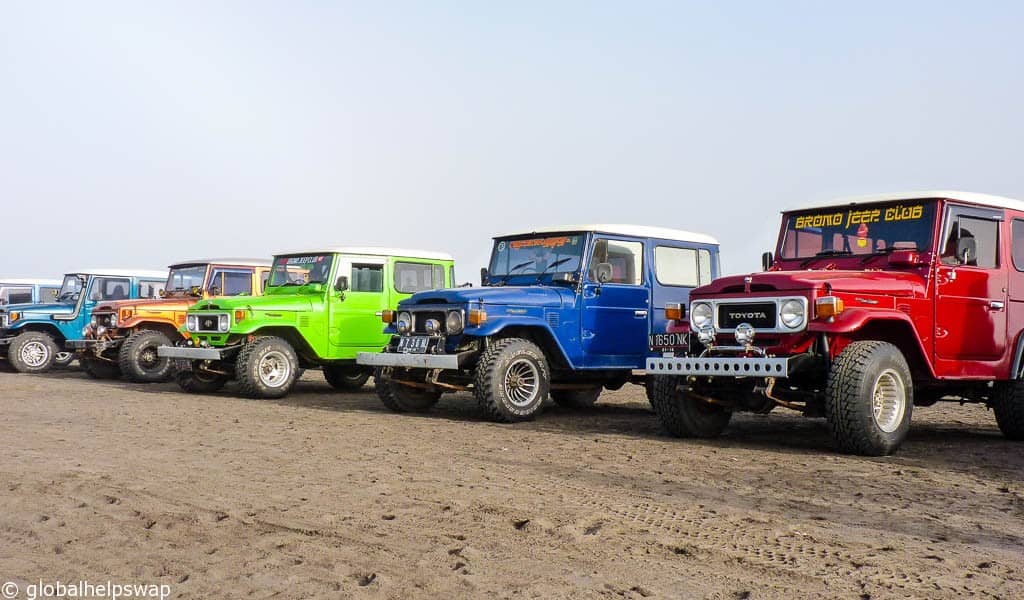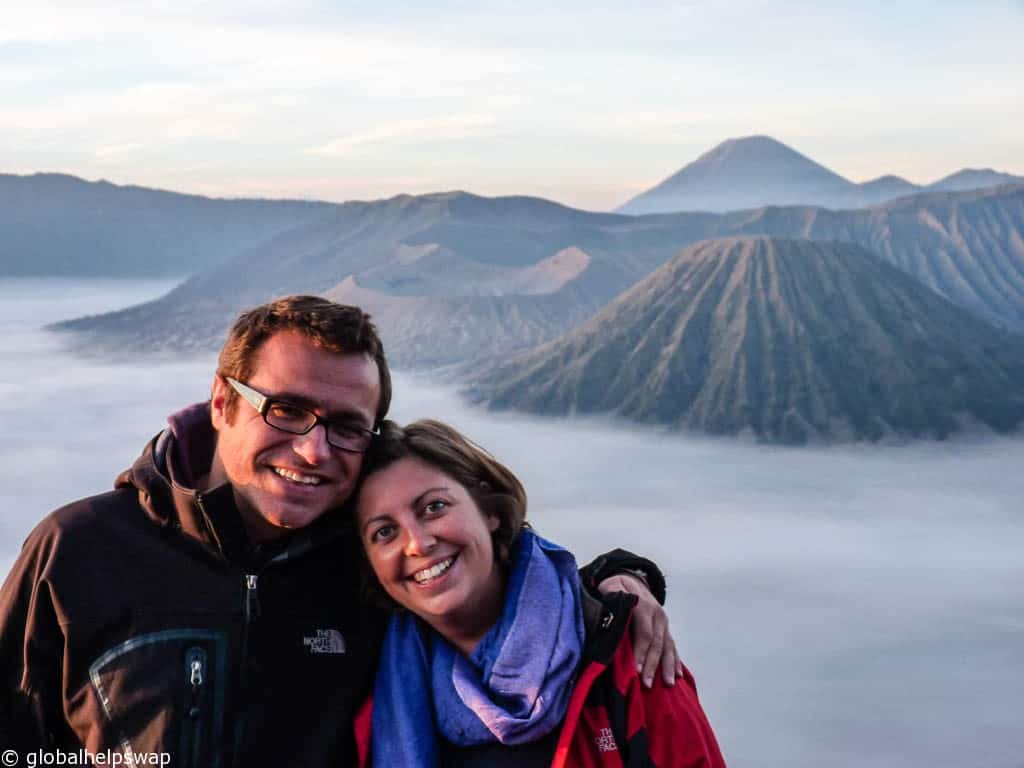 #LoveYourTravels