Karen was pointing excitedly to the side of me. I tried to see what she was so excited about but without my glasses, I am as blind as a bat. I could vaguely make out a large murky shape but had no idea what it was. Why didn't I just ask her? We were snorkelling at the time and she had shot off in the direction of the murky shape. It turns out she had seen a reef shark which was amazing as we had literally just entered the ocean. It turns out even the wildlife on the east coast of Sri Lanka are friendly.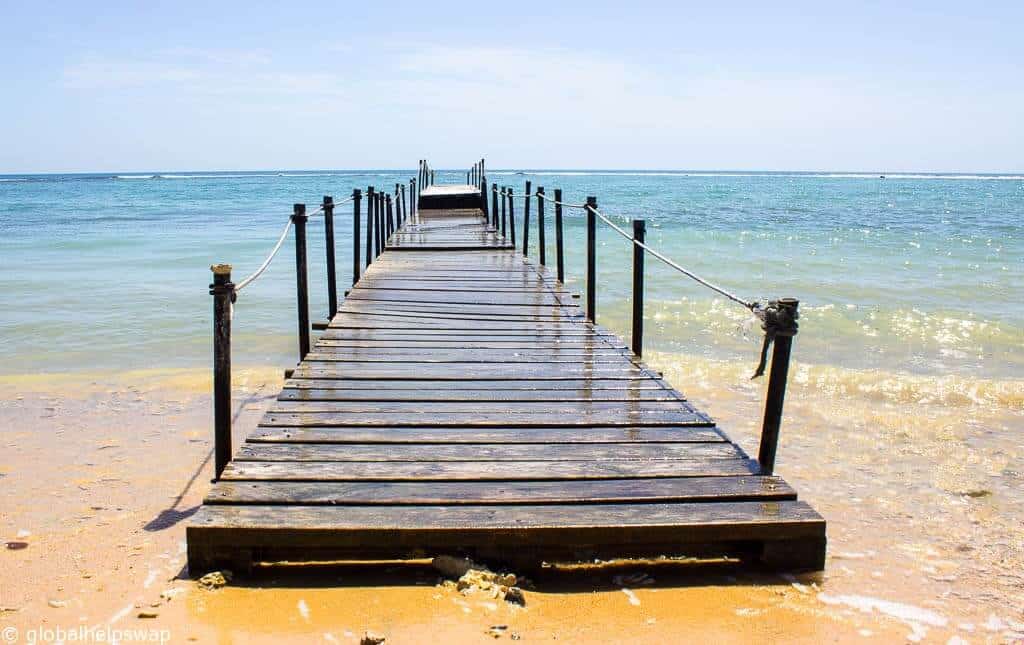 East Coast Sri Lanka Itinerary
In all our visits to Sri Lanka, we had never explored the east coast, mainly because it takes time to get there (unless you fly which we will come back to.) So when the opportunity arose for us to explore this rarely visited area we jumped at it.
The east coast of Sri Lanka has a very different vibe than the west and south of the island. It feels more authentic and local and you are more likely to share the beach with fishermen than other tourists. This is an area where tradition thrives. As you travel along the coast you will come across bustling Muslim communities, spectacular Hindu temples and international surfers in the know.
You may not find glitz and glamour on the east coast but you will come away with a more meaningful feeling. This area is crying out for tourists so if you plan to visit Sri Lanka soon please consider spending some time on the east coast of Sri Lanka.
Places:
Arugam Bay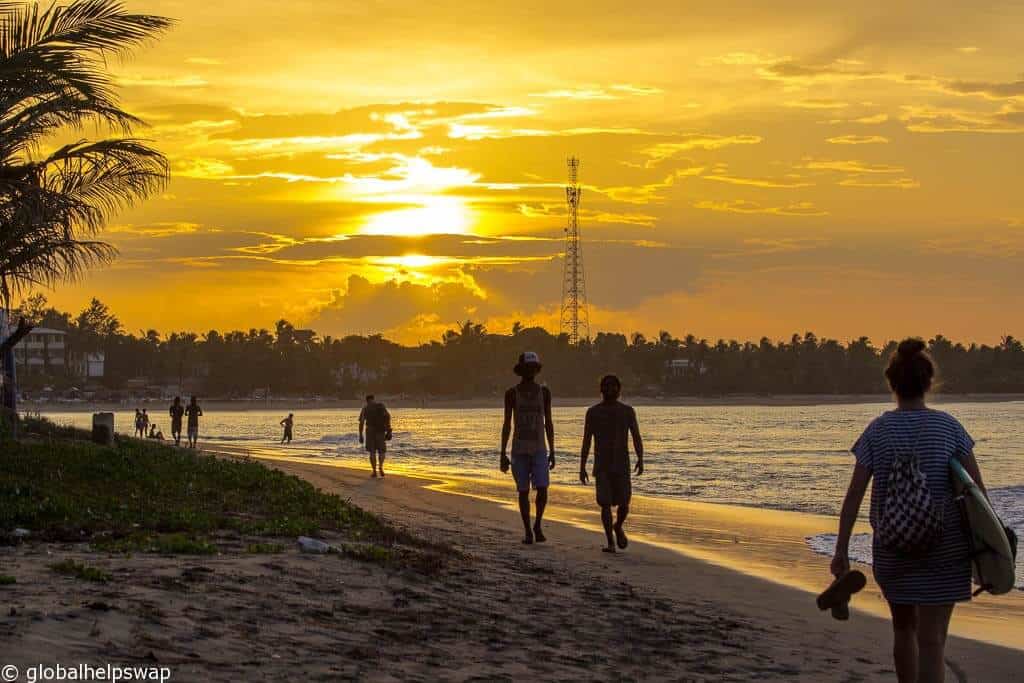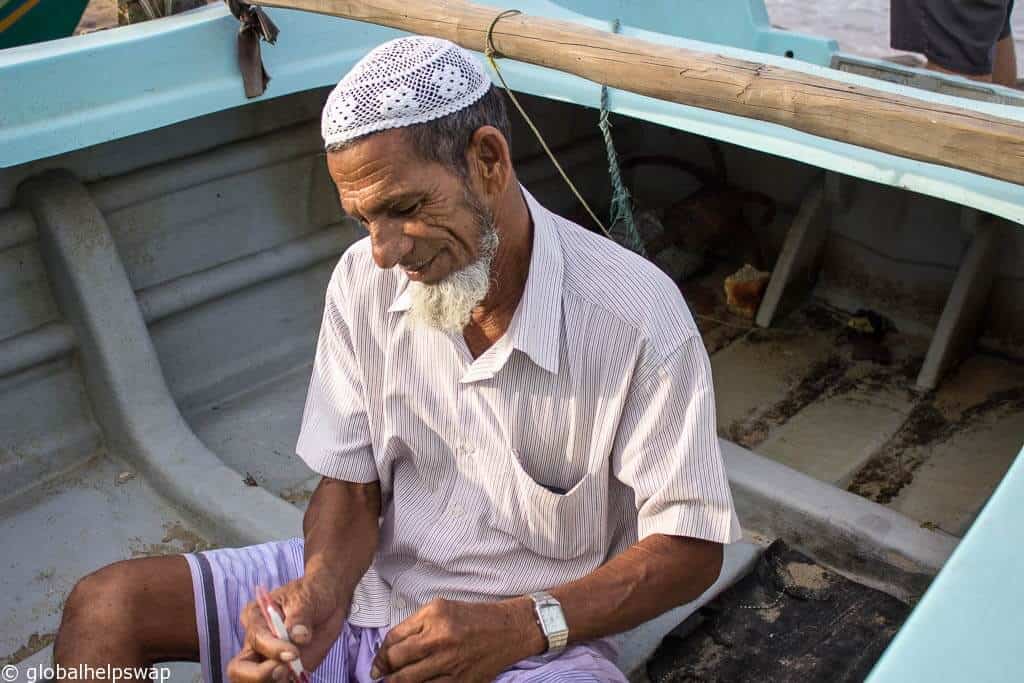 Arugam Bay sits on the Indian Ocean in the south-east corner of Sri Lanka. This area was devastated during the 2004 Tsunami and is still in need of some TLC. However, that adds to the charm of the place. Arugam Bay is dominated by surf tourism (many consider the area to be the best in the country) which gives the area a chilled out vibe but with a local feel. There are only a few hundred people living here so if you stay here long enough you will become a local too! If you are not into surfing, just find a hammock, order a beer and dive into that book you have always wanted to read.
Where to stay in Arugam Bay
We stayed at Hideaway Resort – This is a beautiful little family run place right across from the beach. It has stylish bungalows with lovely unique furniture and the restaurant serves delicious food from morning to night. The bar is a great hangout in the evening.
Kumana National Park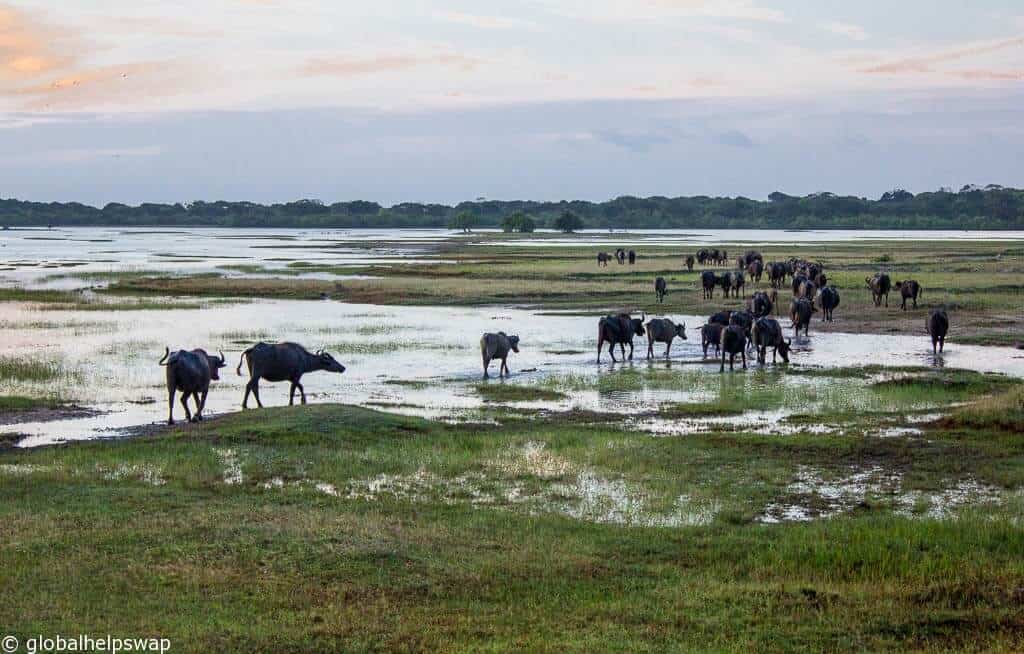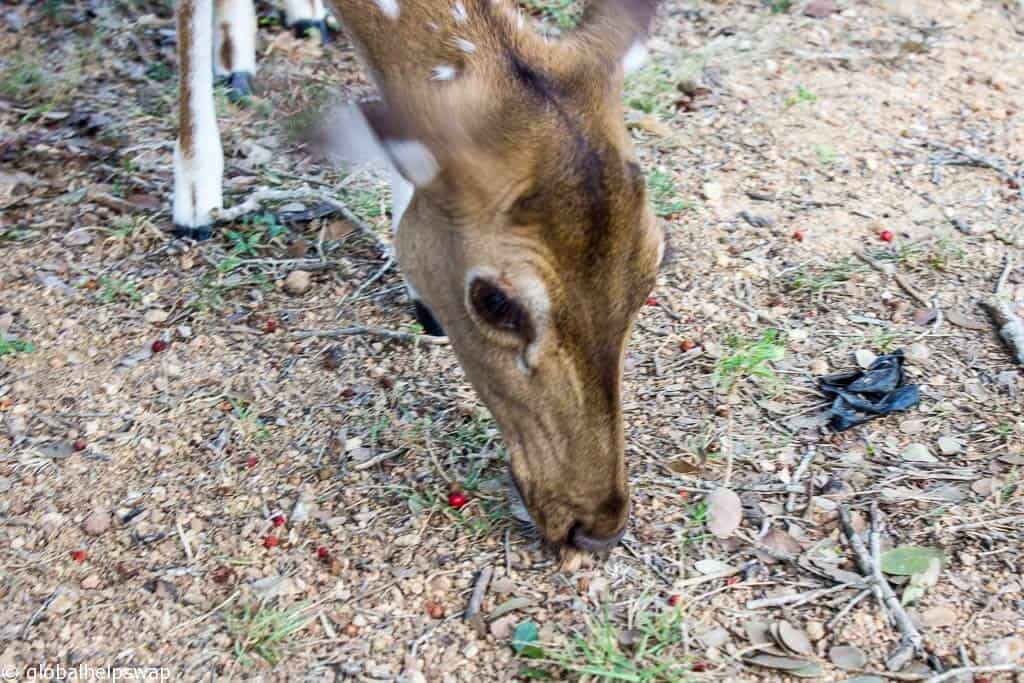 You can visit Kumana National Park (it's sometimes referred to as Yala East) from Arugam Bay if you have the energy to leave your hammock. We highly recommend that you do as the wildlife in Sri Lanka is pretty special. Kumana National Park is not as busy as its more famous neighbour Yala, but you still stand a fair chance of spotting Elephants, Crocodiles, Buffalos, and the occasional Leopard. When we visited, we just missed a sighting of a Leopard by seconds. Nature waits for nobody.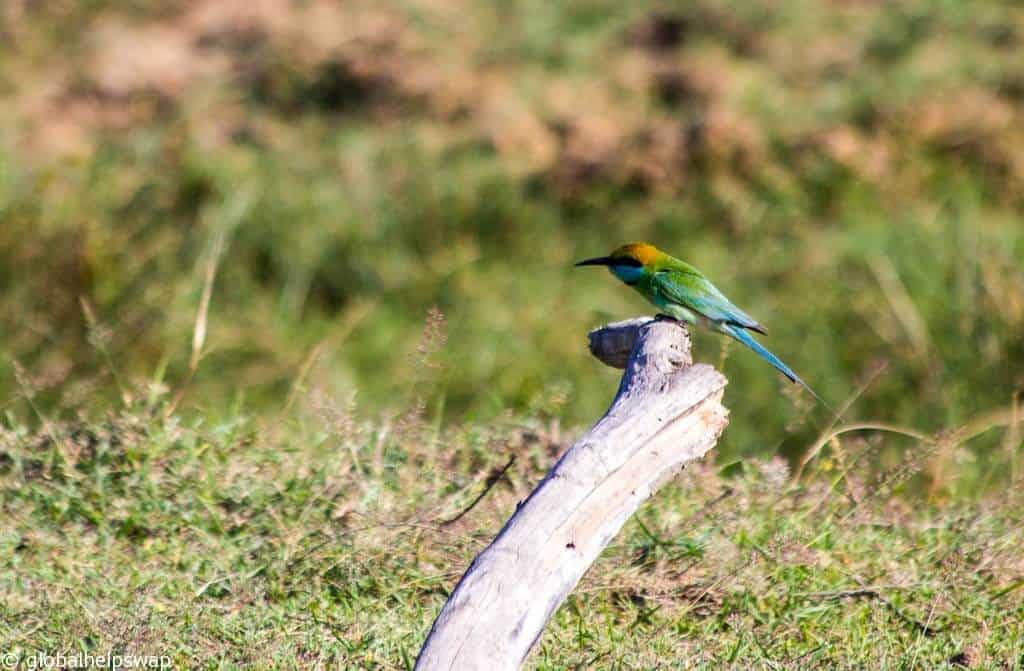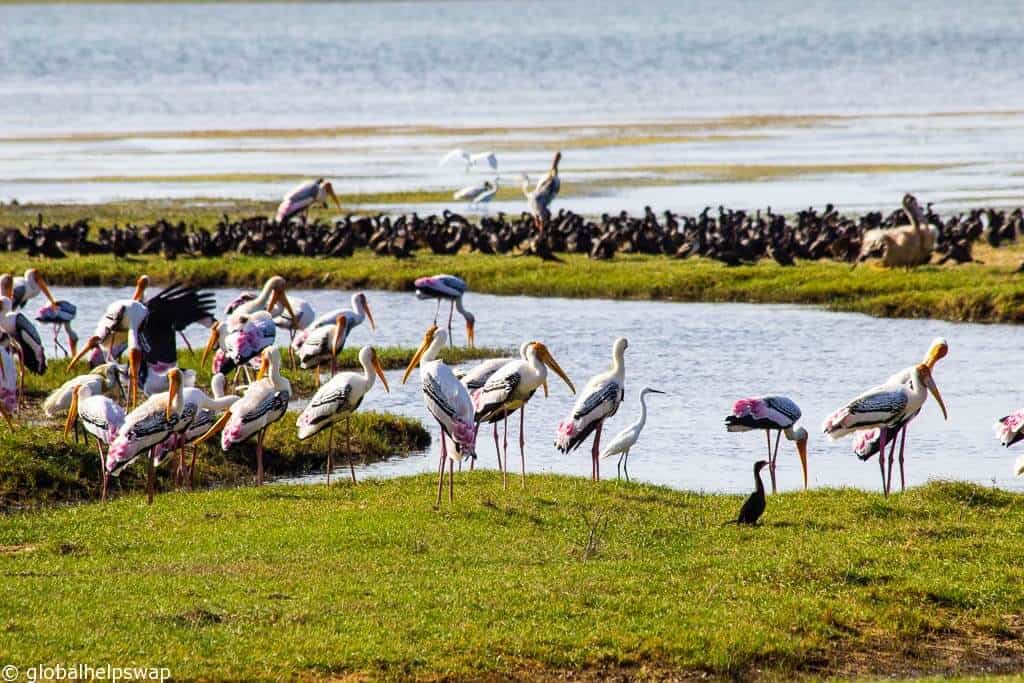 Kumana National Park is famous for its bird life, so if you are a twitcher, this place is for you. Just head straight to the lookout at the mangrove swamp and enjoy the gathering below.
Passikudah Beach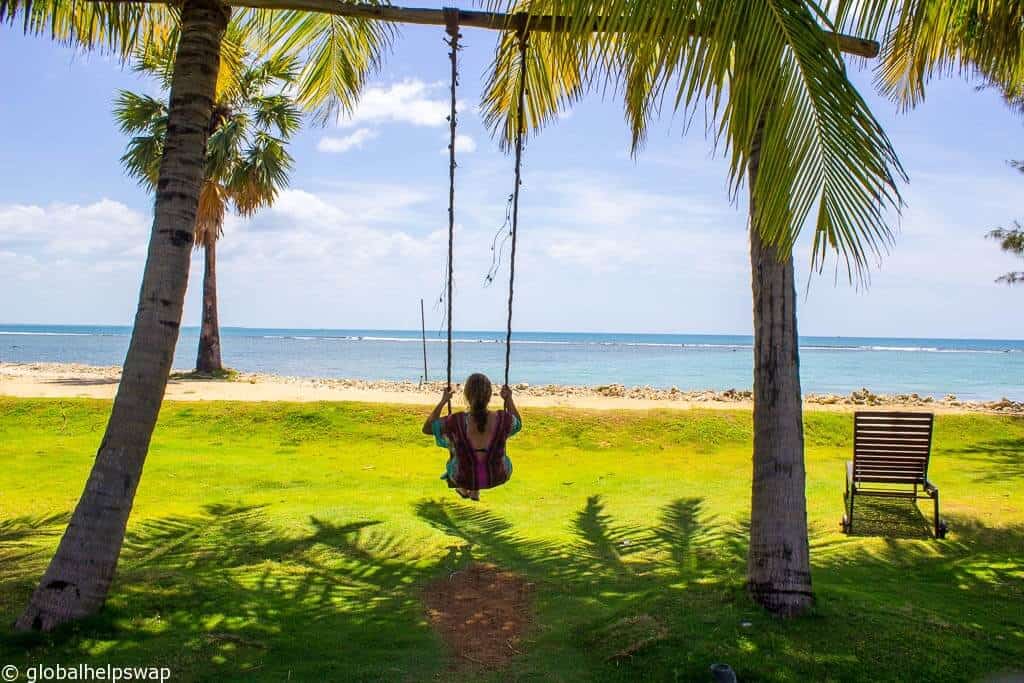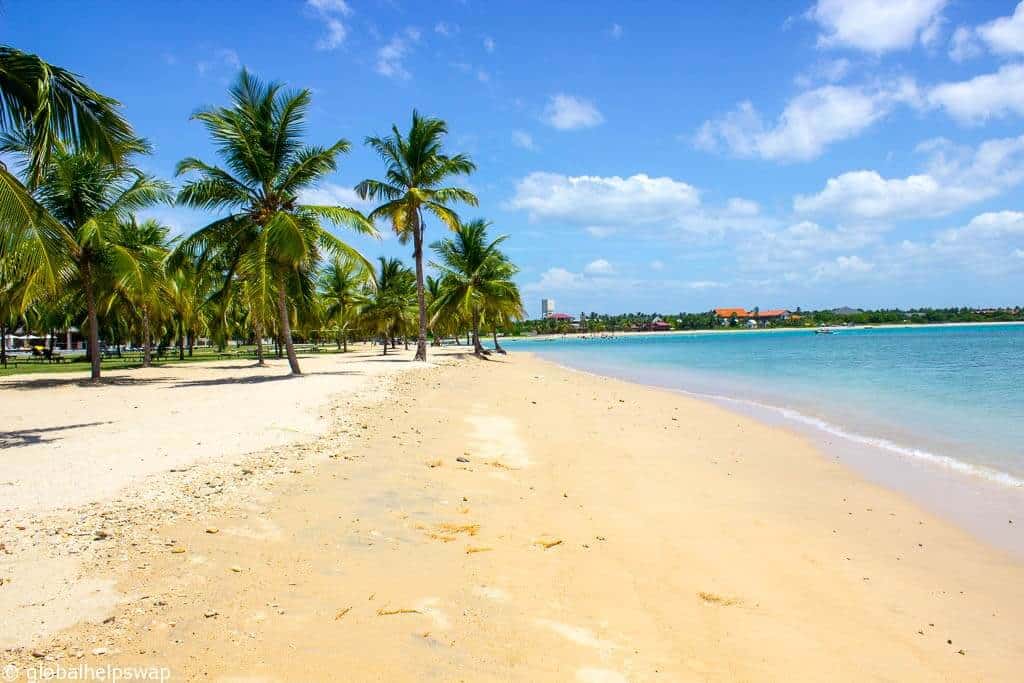 We only had a brief stop here but from what we saw, we liked. There is a lovely stretch of beach and an amazing hotel that sits right on the oceanfront. You can tell this area is going to be uber luxurious in the future so come now to grab a bargain before the prices rise. We loved Amaya Beach Hotel and if you have a chance to spend a few nights here we highly recommend it. Check latest prices here.
Batticaloa / Kattankudy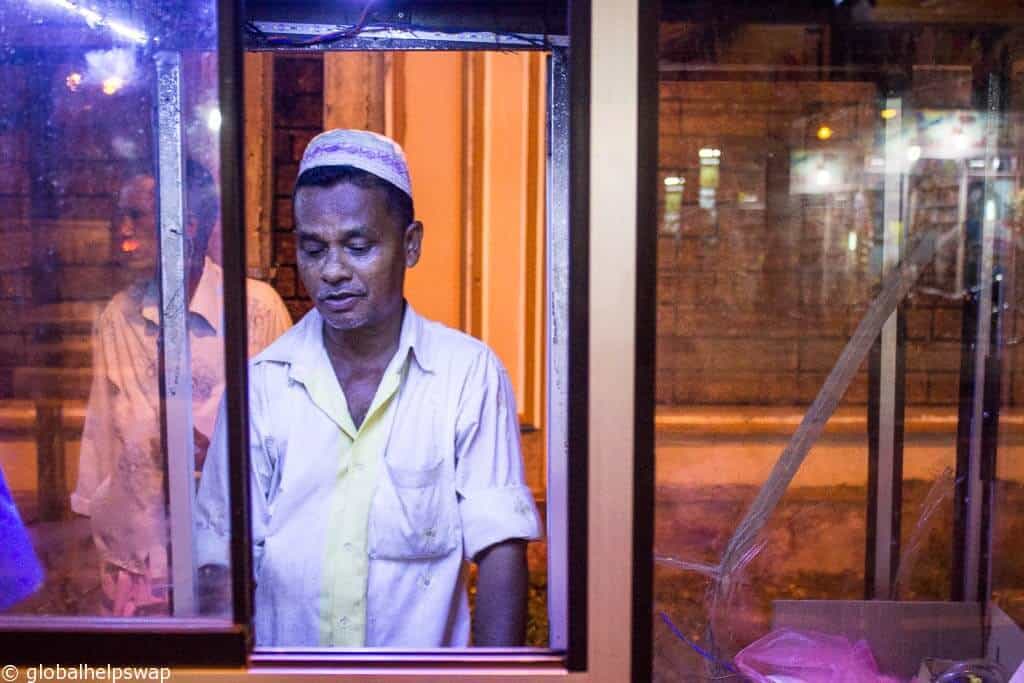 If you are heading up the coast to Trincomalee, then a stop off in Batticaloa is advised to break up the journey. Batticaloa or Batti for short is not the most spectacular of towns but it does have a few interesting sites for you to enjoy. Most of these sights are historical, like the Dutch fort or the temples. Much more interesting for us was a visit to Kattankudy, a small town/city south of Batticaloa.
Kattankudy is a 100% Muslim town and amazingly is the most densely populated city in South Asia (including the Indian ones) and is the most densely populated Muslim region in the world. In just two and half square kilometres, 50,000 people live.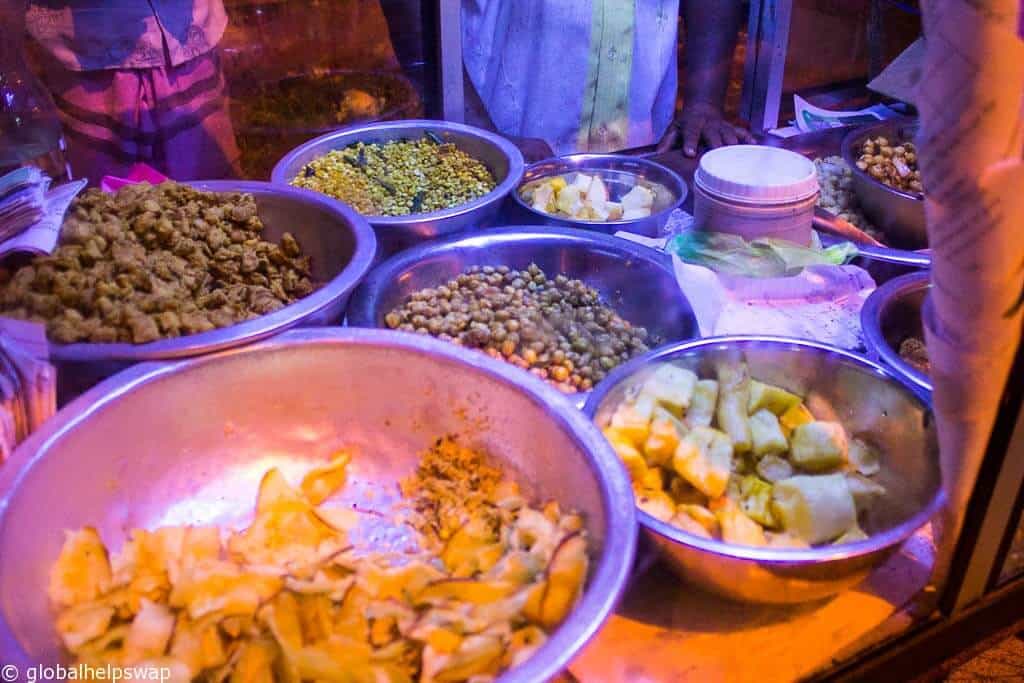 We visited Kattankudy one night to sample the amazing street food the town has to offer. There was a lovely buzz about the place as we slowly worked our way from one street food seller to the next. It felt like the whole town was out enjoying their dinner. Everybody was friendly and curious at why we were there. To us, this is the type of travel we love. Chatting to locals, eating great food and learning about new places.
Trincomalee East Coast Sri Lanka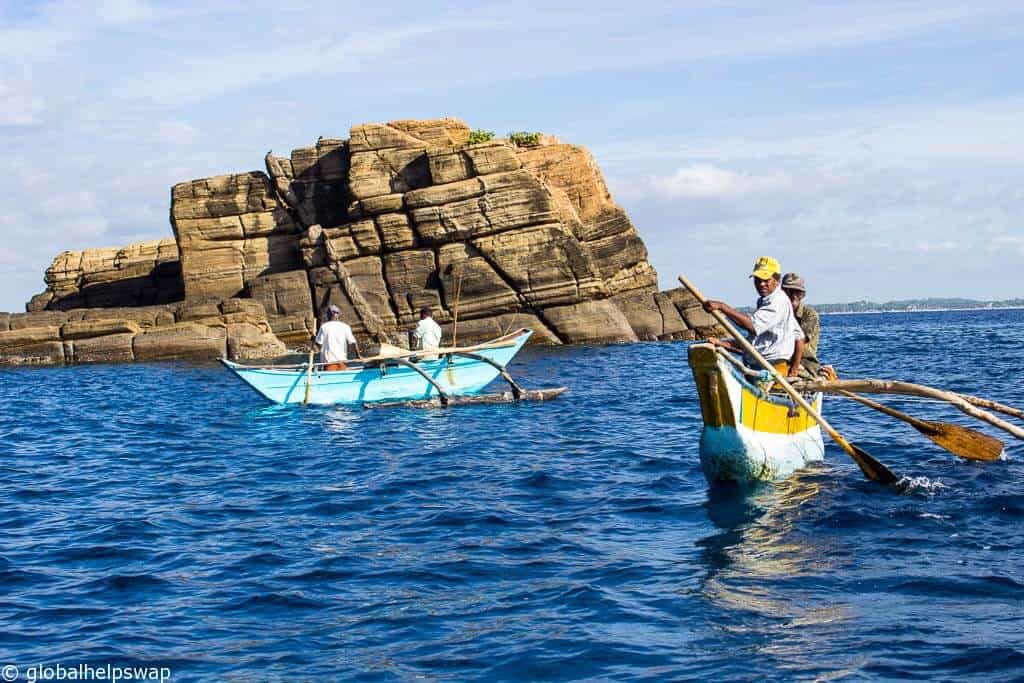 Trincomalee is an ancient city in Northeast Sri Lanka. It's Shiva temple is mentioned in the Hindu text Vayu Purana, making this a holy site for Hindus. Trincomalee suffered greatly in the civil war but is now slowly becoming more popular with tourists who are heading to the nearby beaches of Uppuveli and Nilaveli.
Whale watching in Trincomalee
Trincomalee has one of the world's finest natural harbours which attracts the largest animal that has ever lived; The Blue Whale. Amazingly, you can spot these wonderful animals right from the shore at Swami Rock which has been declared the best place in the world to see Blue Whales from the shore. The whales are present all year round but the best sightings are between February and November. Just remember to bring binoculars!
Alternatively, you could also spend a day on the ocean to have an even better chance of spotting whales and dolphins from closer up.
Uppuveli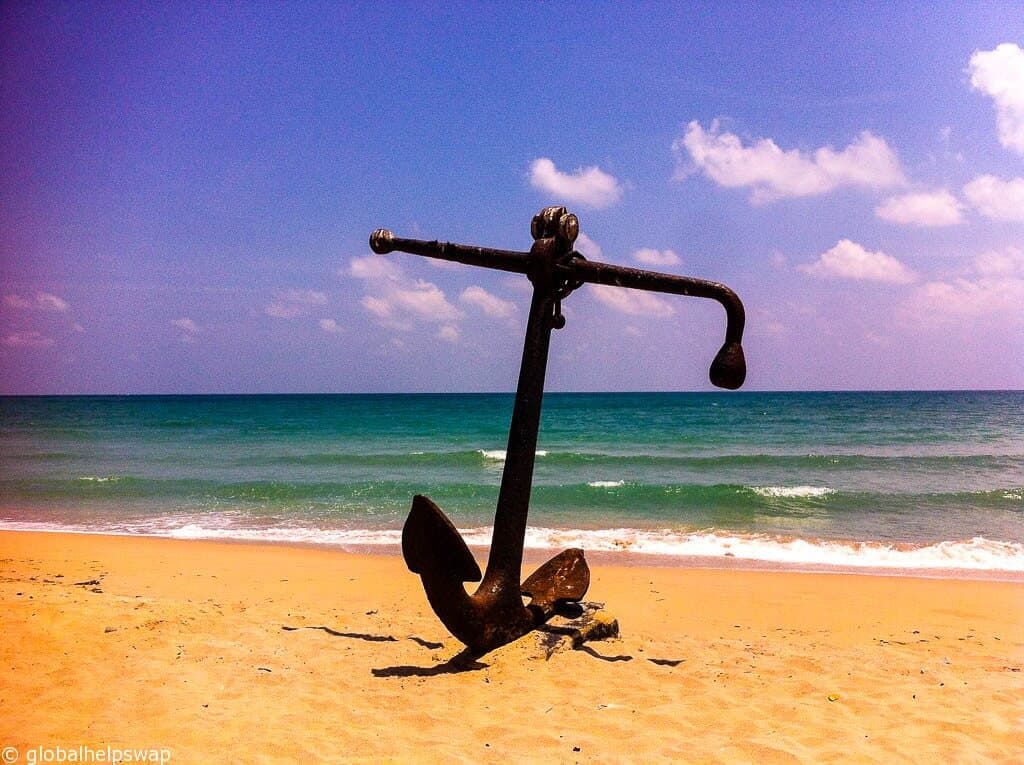 Uppuveli is one of the most popular beach destinations on the east coast of Sri Lanka. With only a few hundred locals, this is a beach destination where the rhythm of life matches the calm gentle waters. One of our favourite hotels in Sri Lanka is based here. The Trinco blu is the ultimate chill out hotel and one we highly recommend. You can read our review of it here: The Trinco Blu Hotel. For latest prices click here.
Nilaveli
Nilaveli is the other major beach area of the Trincomalee area. It is less intimate than Uppuveli as most of the hotels are off little lanes from the highway. However, the beach is very popular and it is becoming one of the major tourists areas of Sri Lanka. The diving and snorkelling in this area is excellent with nearby Pigeon Island a major draw. Due to the monsoon season, the best months to dive are between April and October.
Pigeon Island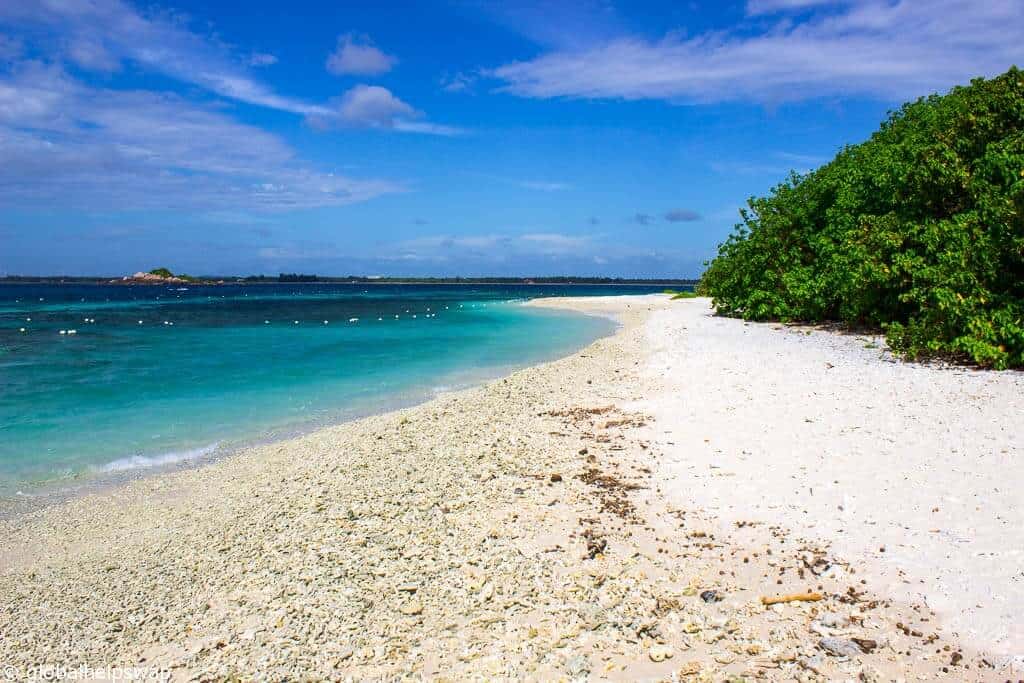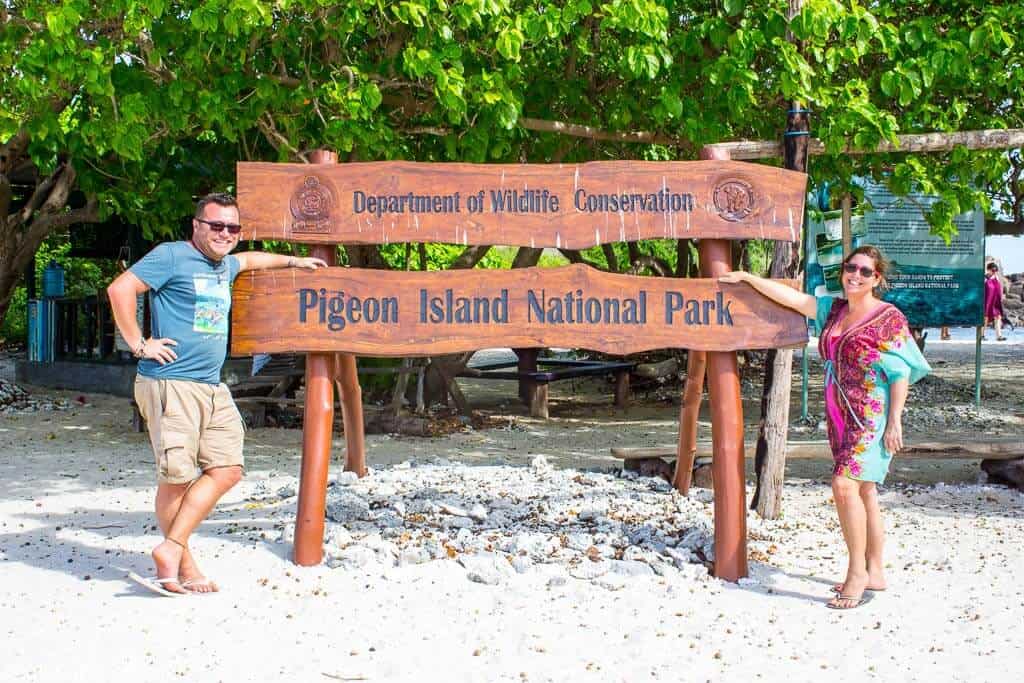 Which brings us back to our friendly reef shark. Pigeon Island is 1km from the mainland and is named after the nesting rock pigeons. You can walk around the island checking out the rock pools and marvelling at the micro-ecosystems at work. However, it's the surrounding reefs that are the star attraction. As well as reef sharks you can also spot turtles, hundreds of reef fish and tons of coral. Sadly with the warming of the oceans, a lot of the coral is bleached, a phenomenon we also witnessed at The Yaeyama Islands in Japan which are thousands of kilometres north. Pigeon Island has one of the best beaches East Coast Sri Lanka so make sure you don't miss it.
How to get to the East Coast Sri Lanka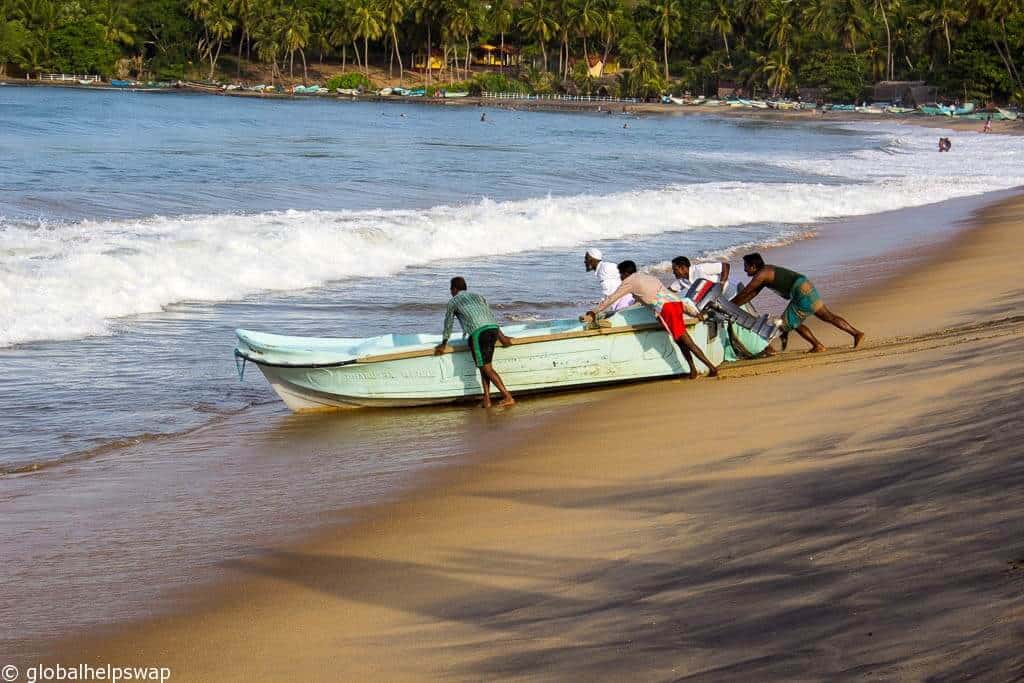 Colombo to East Coast Sri Lanka
Getting to the east coast of Sri Lanka isn't easy but that's why you will get empty beaches, friendly locals and cheaper hotel prices.
The easiest way (but the most expensive) to do the itinerary above is to fly to Trincomalee from Colombo and slowly work your way down the coast. You then can either fly back from Trincomalee or fly from Batticaloa. Cinnamon Air is your best bet to do this.
Take the train. This is the most fun way to reach the east coast but it does take time. There are trains running from Colombo to Trincomalee and Batticaloa daily. It departs Colombo Fort at 06:05 and arrives in Trincomalee at 13:40 and Batticaloa at 14:45. Check seat61 for up to date details.
Hire a driver. This is a popular way of seeing Sri Lanka as it is a lot quicker seeing the country by car than it is bus or train. Check the latest prices and book a driver here.
Our final thoughts about the East Coast of Sri Lanka
Sri Lanka's east coast might not be as hip as the west coast or as pretty as the hill country but what it does have is an authenticity that is hard to beat. This area suffered greatly with the tsunami and civil war and is crying out for tourists. There are miles of untouched beaches and locals that are genuinely pleased to see you. With more and more tourists visiting Sri Lanka every year, this area will change rapidly. Visit now before it loses some of its charms.
East Coast Sri Lanka Holidays are becoming more popular. If you do go on a holiday there, please let us know what you thought of it.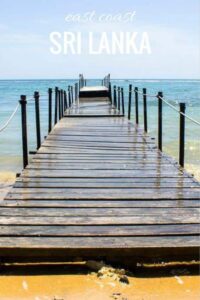 Going to Sri Lanka? Check out our other Sri Lankan posts first!
The best places to visit in Sri Lanka – Discover the best places to visit in Sri Lanka. Read our blog to make your trip to Sri Lanka a memorable one. From Galle to Jaffna we cover all the major tourist spots in Sri Lanka, plus we head out to the little-visited east coast for a more authentic experience.
How To Get From Negombo to Colombo By Train, Bus Or Taxi – How To Get From Negombo to Colombo By Train, Bus Or Taxi. If you are heading to Sri Lanka and was wondering how to get from Negombo or the airport to Colombo please read our post for all the travel information you need.
How to travel from Colombo to Kandy – Read about all the options to travel from Colombo to Kandy. Should you take a taxi, a bus or a train. Click here for the pros and cons of each option.
The Best Honeymoon Hotels in Sri Lanka – Have you just got married and are looking for a honeymoon hotel? Check out The Best Honeymoon Hotels In Sri Lanka before you book. These 9 hotels are perfect for honeymooning couples.
When is the best time to visit Sri Lanka? – Sri Lanka weather varies on different parts of the island. Read this breakdown to help you find the best time to visit Sri Lanka by month and activity.
The Kandy to Galle Train – If you're thinking of taking the Kandy to Galle train read our post for some top tips on how to make the most of this journey. Click to find out more.
Why Ella is our favourite place in Sri Lanka – Are you heading to Ella Sri Lanka? Read about our top 8 things to do in Ella Sri Lanka before you go and find out why it's our favourite place in Sri Lanka.
The 10 best Mirissa Hotels – Are you heading to Mirissa Beach? Then find out what we think are the 10 best Mirissa Hotels before you book your accommodation in Mirissa, Sri Lanka.
More photos from the east coast of Sri Lanka: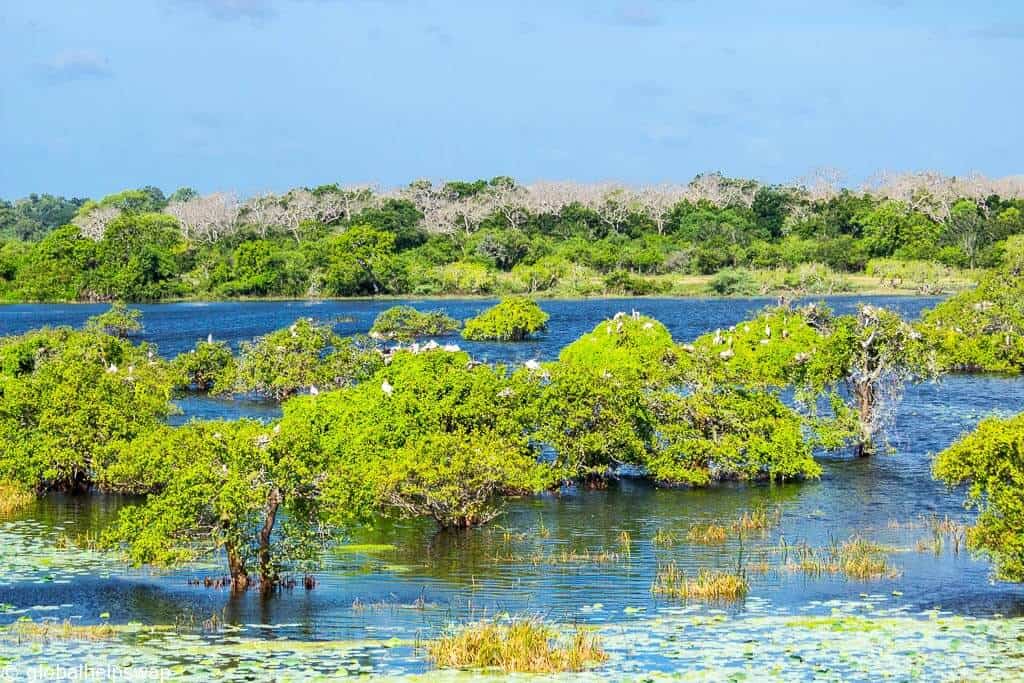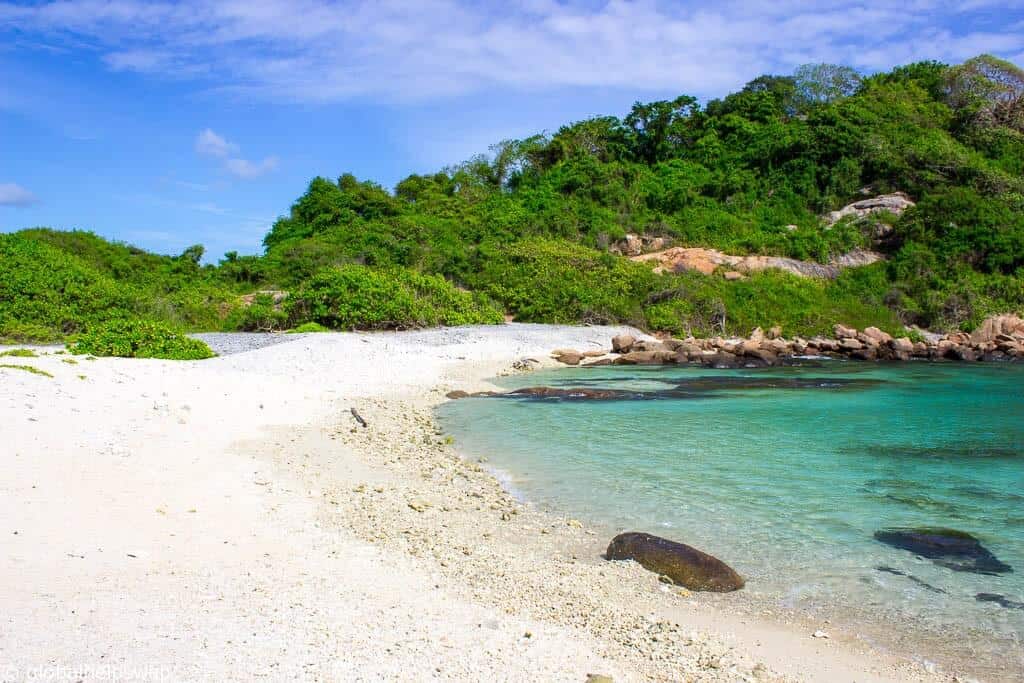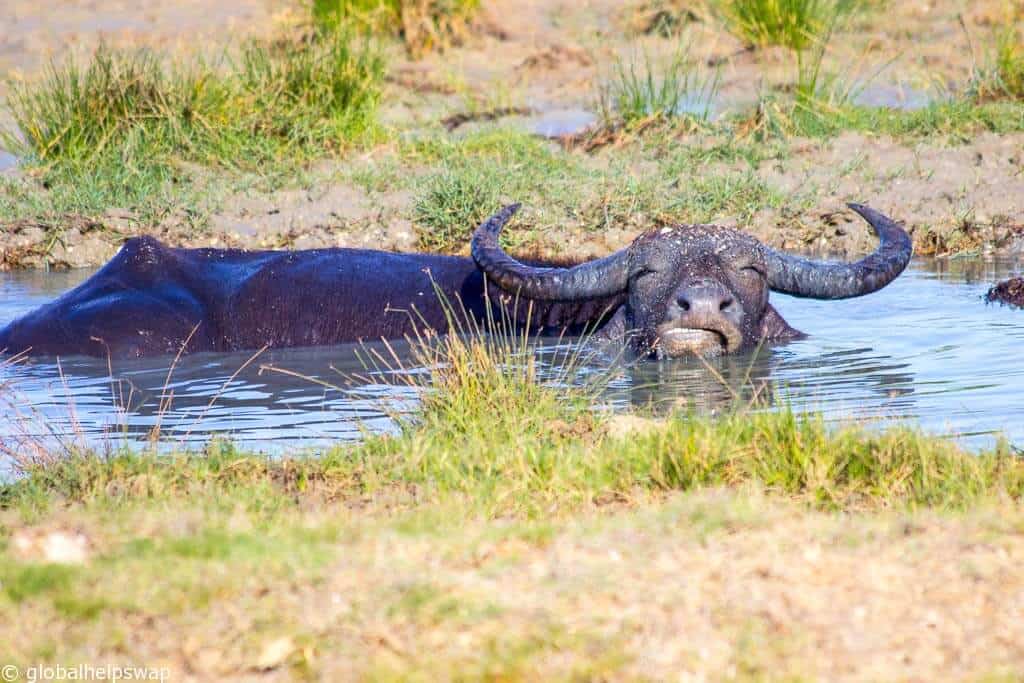 #LoveYourTravels
* This post was done in collaboration with our partners Cinnamon Hotels and Sri Lankan Airlines. As always all opinions are our own, especially about the shark!