In this post, we share with you essential tips to help you travel from Negombo to Kandy, cheaply and comfortably. You might be questioning if you should take the Negombo to Kandy train or if a taxi from Negombo to Kandy might be easier. Or maybe the bus is your preferred mode of transport. Read on to find out about our favourite and recommended option.
The distance from Negombo to Kandy is 103.7 kilometres to drive.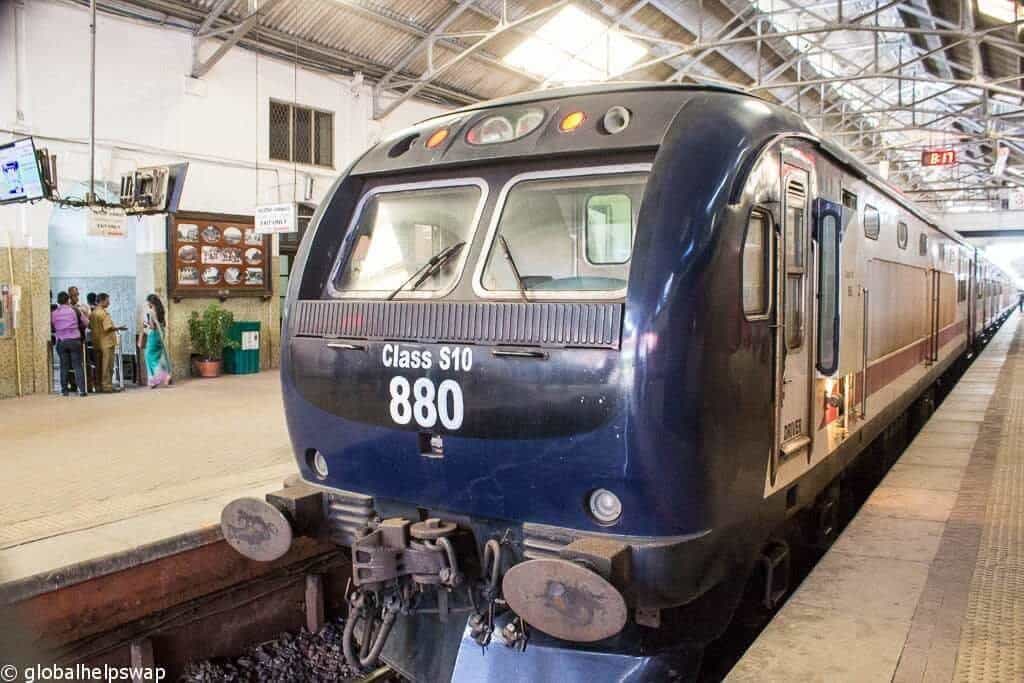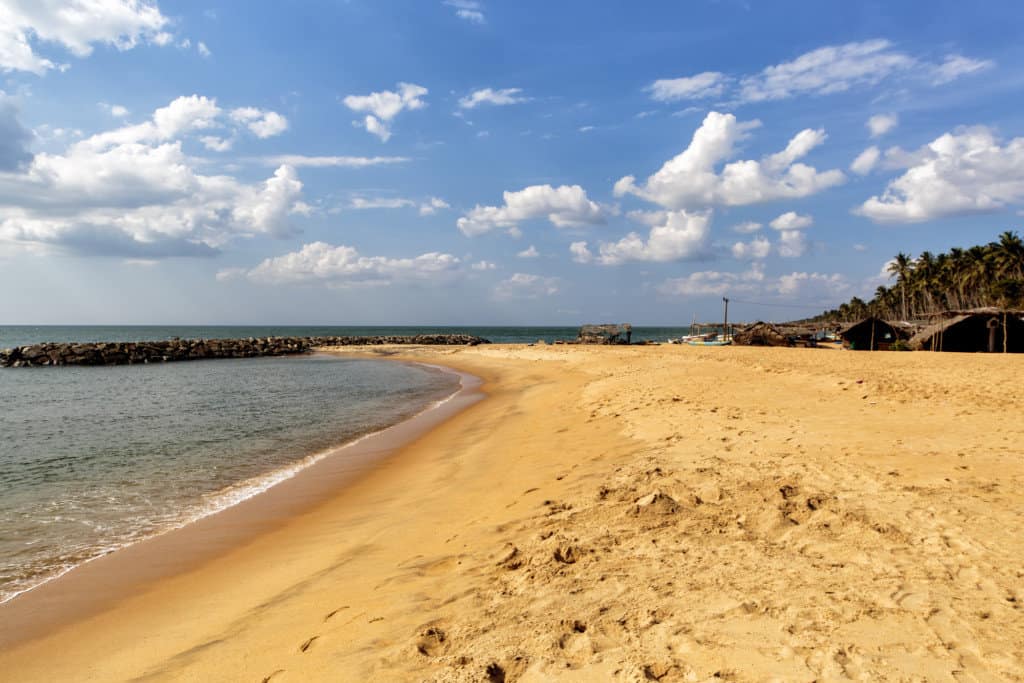 Negombo To Kandy
You have 3 options to travel from Negombo to Kandy – taxi, bus or train – and after some research here's what we discovered:
Option 1: Travel from Negombo to Kandy by Train = Cheap, comfortable AND full of adventure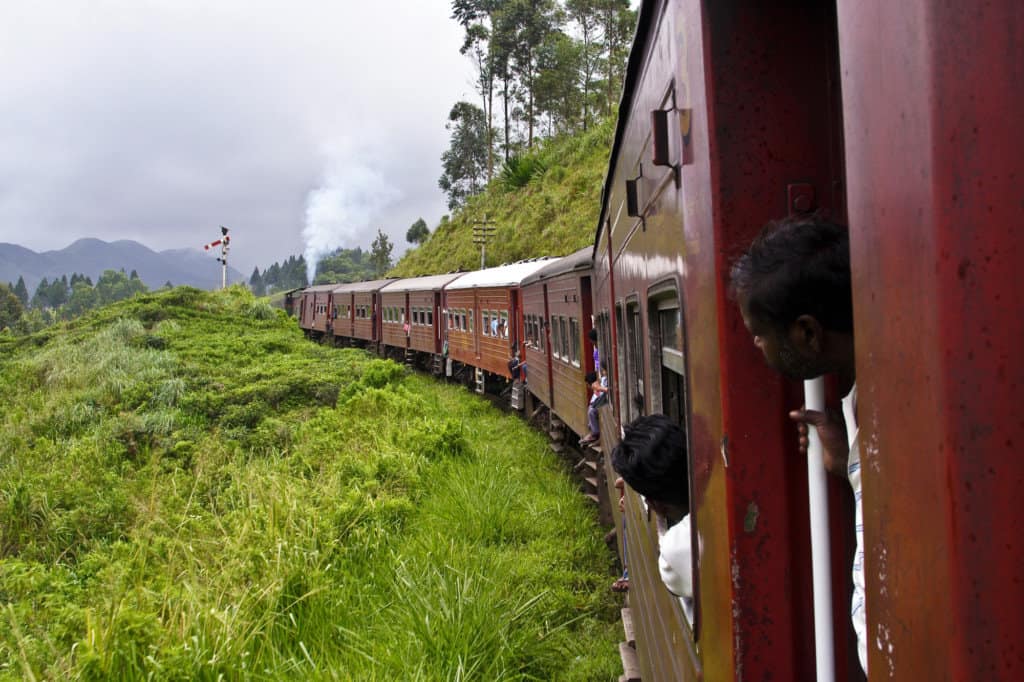 It's no secret that we love train travel. If we had a choice between taking a bus, taxi or even flying, trains always win. The train journey from Negombo to Kandy is beautiful with stunning vistas along the way. However, there is one slight caveat, you have to either travel from Negombo to Colombo to get the train to Kandy or travel to Gampaha (32mins by taxi) to meet the train there. I would recommend going to Colombo as getting a seat will be easier.
The Colombo to Kandy train journey is cheap, comfortable, hassle-free and you will be rewarded with spectacular views on your train journey from Colombo to Kandy. Train journeys are also a great way to sit and chat with local people. I have sat for hours chatting to locals about Cricket, something I have hardly any knowledge about!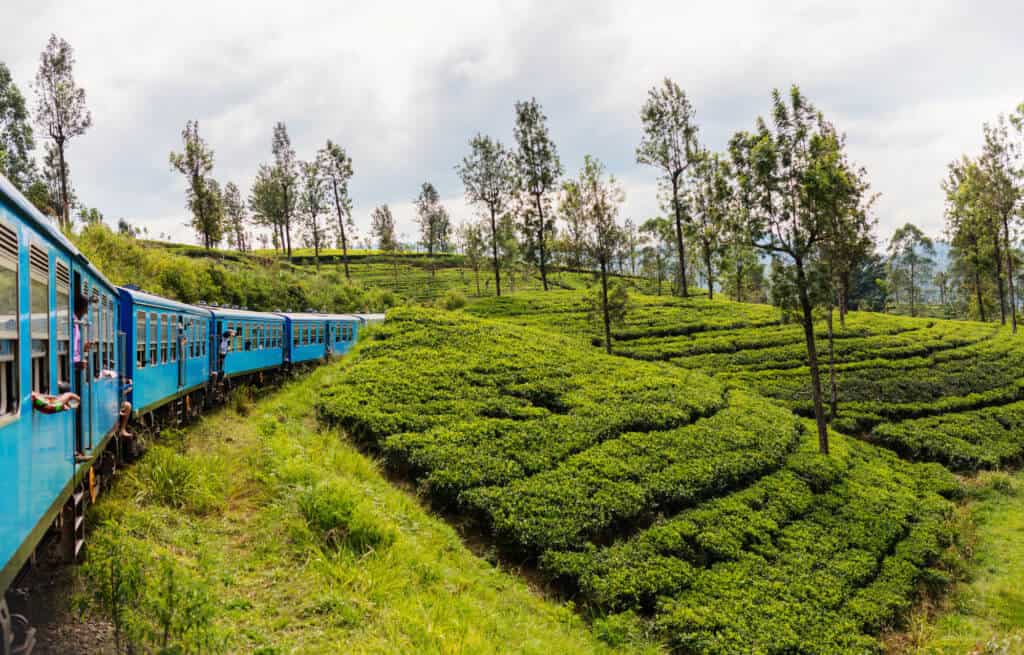 There are different types of trains you can get from Colombo to Kandy – Intercity, Express trains, and Colombo Commuter with Intercity being the Fastest and Colombo Commuter being the slowers.
Reservations are needed for Intercity trains which means you are guaranteed a seat. This can be done just before the departure depending on what time of year it is but it is best done in advance especially if you are travelling on a weekend or during a public holiday. There is an observation saloon (1st class) on this particular train but we highly recommend getting a train ticket in 2nd class as this then gives you the option to take photos from either side of the train as you can walk between carriages and the windows open. As the 1st class carriage is a/c you can't do this.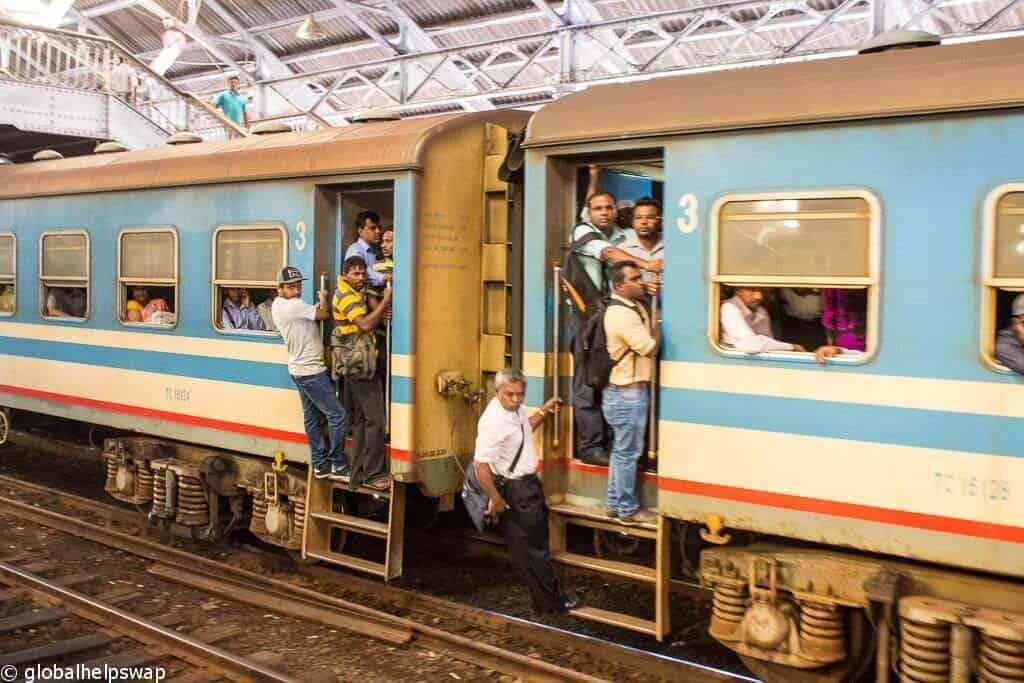 How to buy tickets, reserved & unreserved explained:
Sri Lanka Railways 2nd & 3rd class unreserved cars cannot be booked in advance. Tickets are only sold on the day of departure at the ticket office, and sometimes from only an hour before departure. All you have to do is turn up at the station, buy a ticket and hop on, it's easy.  Tickets cannot sell out. However, the unreserved cars are often crowded (we are talking from experience!), whether you get a seat depends on whether you're joining at the starting station or en route, and how busy that day or time is. Even at the starting station, it is sometimes hard to get a seat as these carriages are the cheapest and most popular. So that means you might have to stand, not ideal if you have luggage.
Most of the long-distance trains have a designated 2nd class reserved cars and sometimes a 3rd class reserved car. (All seats in 1st class carriages have to be reserved).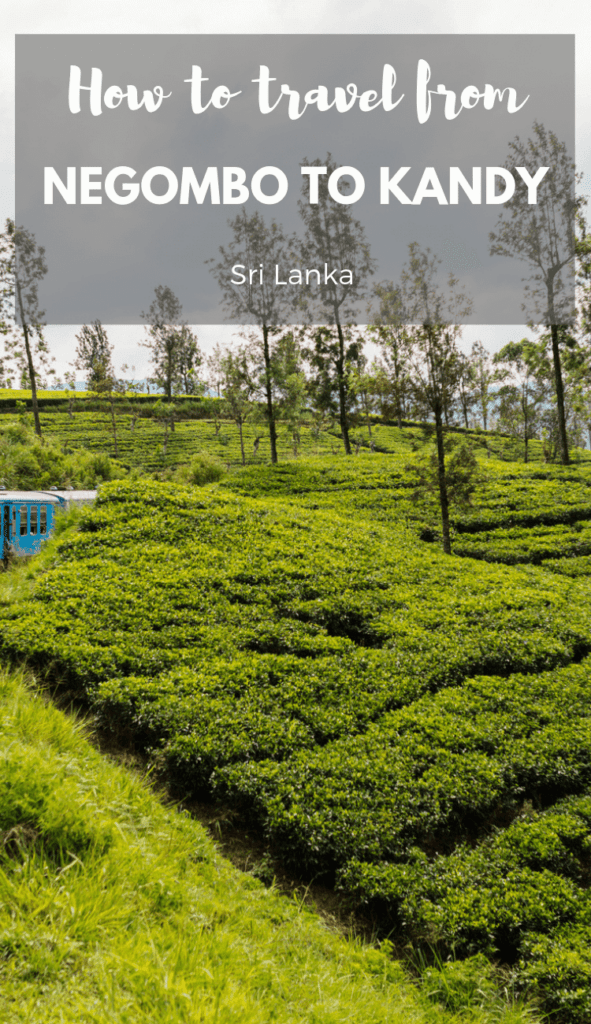 Seats in these reserved cars can be booked up to 30 days in advance. If you buy a ticket for a reserved car you are guaranteed a seat, and a specific seat number will be printed on your ticket. There is no standing allowed in reserved cars so the carriage never gets crowded. This is the option we mostly took and it was our favourite one. Tickets for the reserved cars often sell out soon after booking opens, so it's a good idea to book tickets in advance before you get to Sri Lanka.
Sri Lankan Railways don't offer online bookings, so to buy tickets for a reserved car before you get to Sri Lanka you'll need to use an agency. People have recommended this agency: Visit Sri Lanka Tours
We have never used them but they have a good reputation. Expect to pay Rs 1,580 for a 2nd class reserved seat and around Rs 1,980 for a 1st class a/c carriage from Colombo to Kandy.
If you do want to book a 1st class ticket then you can do with the privately run companies that run these 1st class cars: ExpoRail & Rajadhani both have online booking facilities. www.exporail.lk (there website is currently down) & www.rajadhani.lk.
Pros:
The greenest way to travel from Colombo to Kandy
Beautiful scenic journey
An interesting journey travelling like a local
A very cheap way to get from Negombo to Kandy even with the Colombo detour
Easy and comfortable
Cons:
No guarantee of a seat, unless you book in advance with an agency or with the private 1st class carriage operators.
Conclusions:
Our preferred way to get from Negombo to Kandy. We really enjoyed this train journey and we hope you get to do it one day.
Option 2: Travel from Negombo to Kandy by Car + Driver = Comfortable but not cheap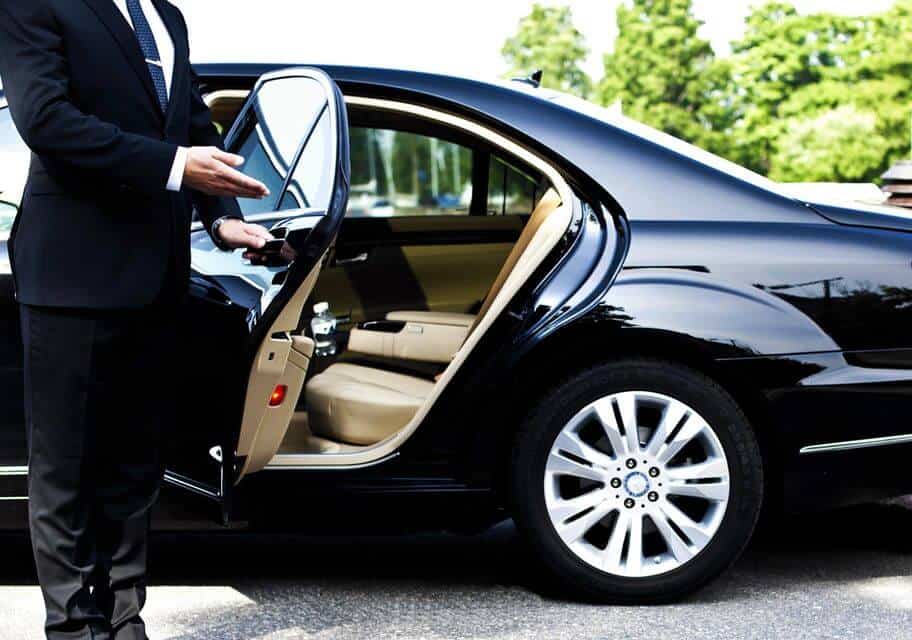 You can hire a car and a driver to take you to Kandy from most hotels and even directly from Bandaranaike International Airport to Kandy. If you're going from the airport you can go to the taxi desk before you exit the airport and arrange the transfer quite easily. Make sure you ask to go via the Expressway. At the time of writing, it cost around £65 to get from Negombo to Kandy by taxi. You can click here to get the latest rates. It takes around 3 hours to get from Negombo to Kandy although this is highly dependent on traffic.
Pros:
You get to travel in an air-conditioned car
You are guaranteed a seat
If you book in advance everything is arranged for you
Cons:
It's the least green way of getting from Negombo to Kandy
It costs a lot more to travel this way
You miss out on the adventure of getting there by public transport and meeting local people
You miss out on a beautiful scenic train journey
Conclusions:
An easy and comfortable way to get from Negombo to Kandy but expensive. If the price is not an issue you can click here for the latest prices.
Option 3: Travel from Negombo to Kandy by Bus = Cheap but not so comfortable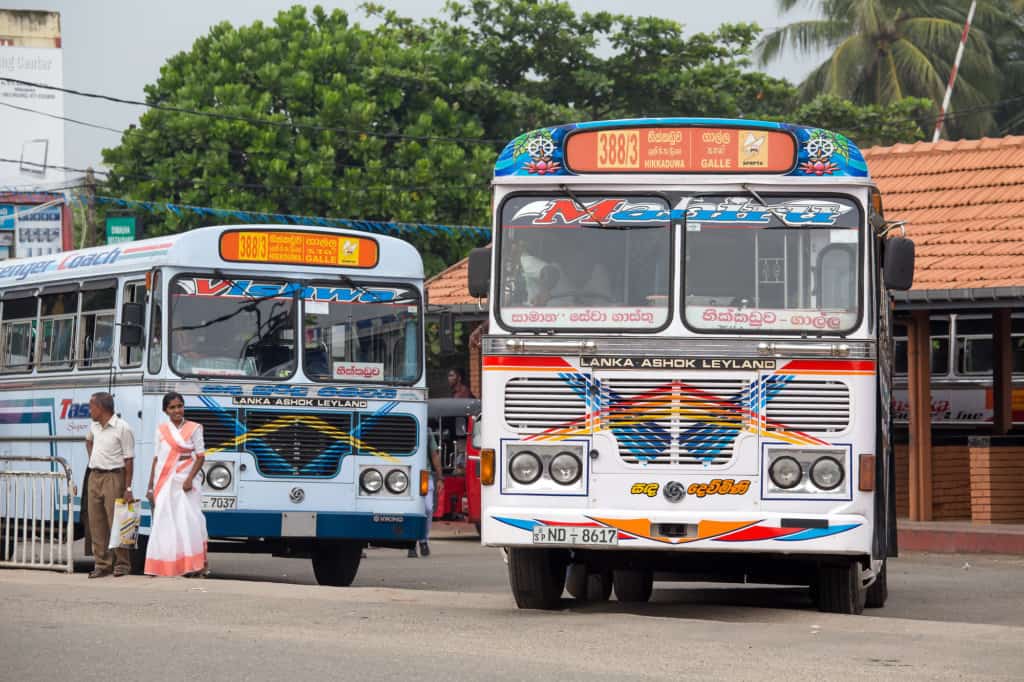 Buses between Negombo and Kandy are both common an frequent. They run every 30 minutes from Katunayake Airport station. We haven't taken this bus but we think it goes via Colombo. You can catch a public bus from Katunayake Bus Station to Kandy from around Rs 220 and it takes roughly 3 to 4 hours.
The intercity air-conditioned bus is the next best option if you want a more comfortable bus journey, after all, it can get hot in Sri Lanka! Private A/C buses depart from the private bus stand at Pettah bus stand.
Pros:
Guaranteed seat
Some Buses are Air conditioned
Cons:
Takes as long as the train but isn't as scenic or comfortable
Conclusions:
This is not a terrible option but the train journey definitely beats this choice in my view.
Kandy Accommodation: Kandy Hotels, Eco Lodges & Guesthouses
If  you are looking for accommodation in Kandy here are our top recommendations to suit all budgets: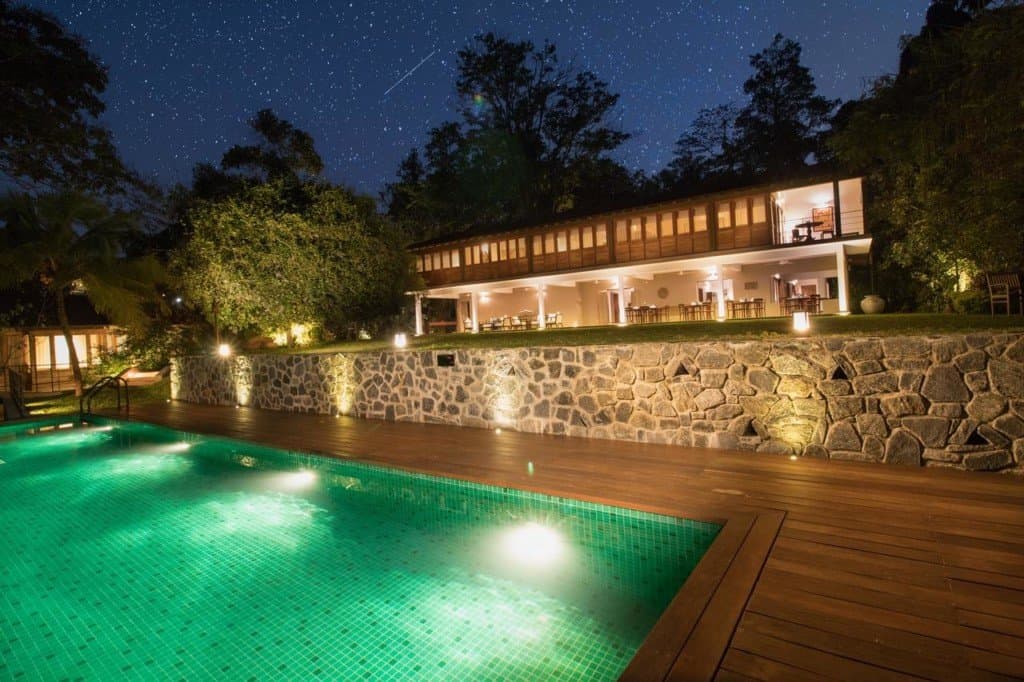 Kings Pavilion is an oasis of calm in the mad city that is Kandy. The hotel is situated on top of a hill with fantastic views of Kandy. The rooms are beautiful and luxurious, the food excellent and the service will make you feel like royalty. Check here for latest prices.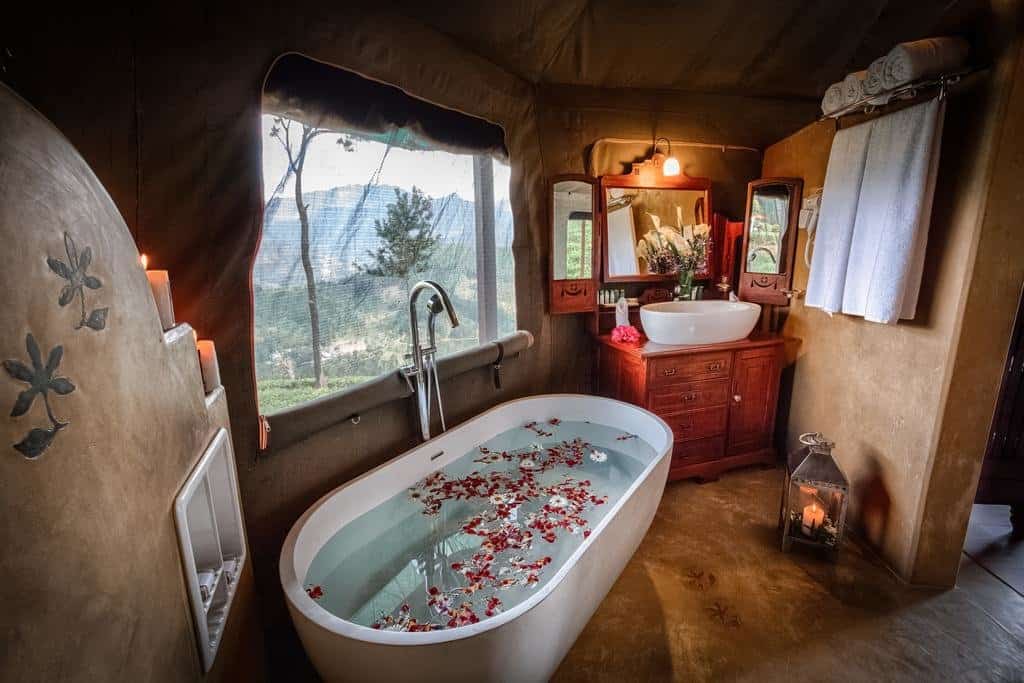 Luxury tents with huge attention to detail. This eco-lodge is located in the Madulkelle Tea estate and enjoys stunning views of the rolling hills. The views from the poolside are fabulous and will tempt you to spend a day or two just lounging there, on top of the world. Check here for latest prices.
Samindra Villa – Fantastic mid-range Kandy accommodation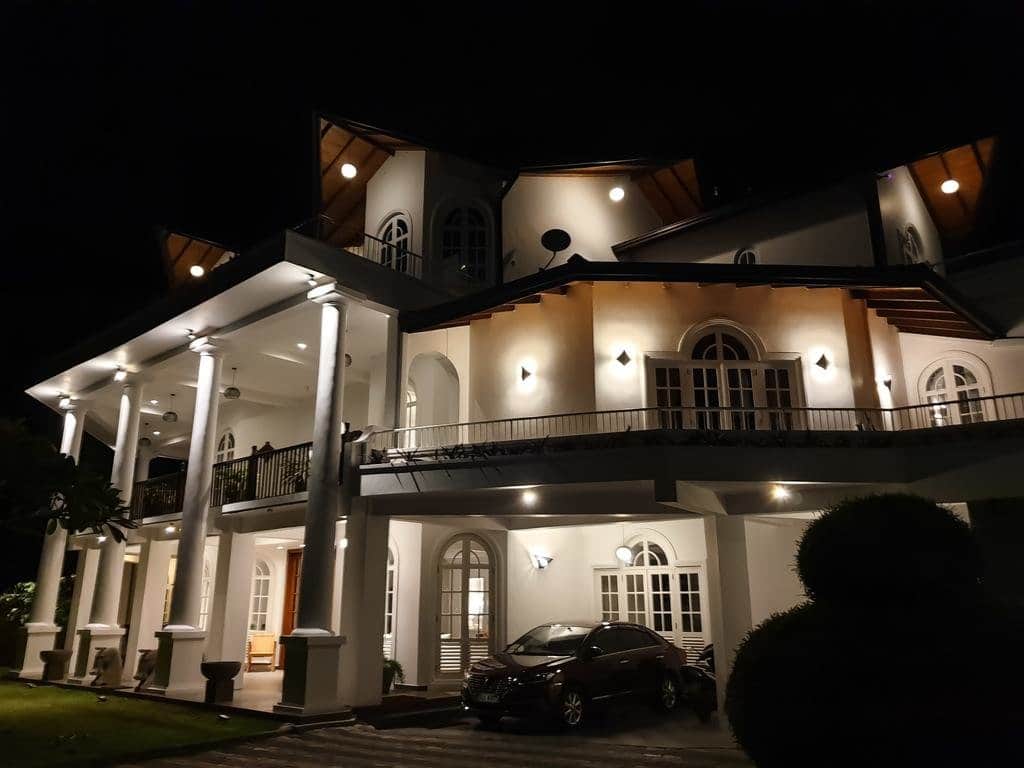 This is a beautiful villa with spacious well-kept rooms that's 2 km away from the centre. It is a quiet and peaceful place with great sunrise and sunset views. Check here for latest prices.
Bee View Homestay – Great budget accommodation in Kandy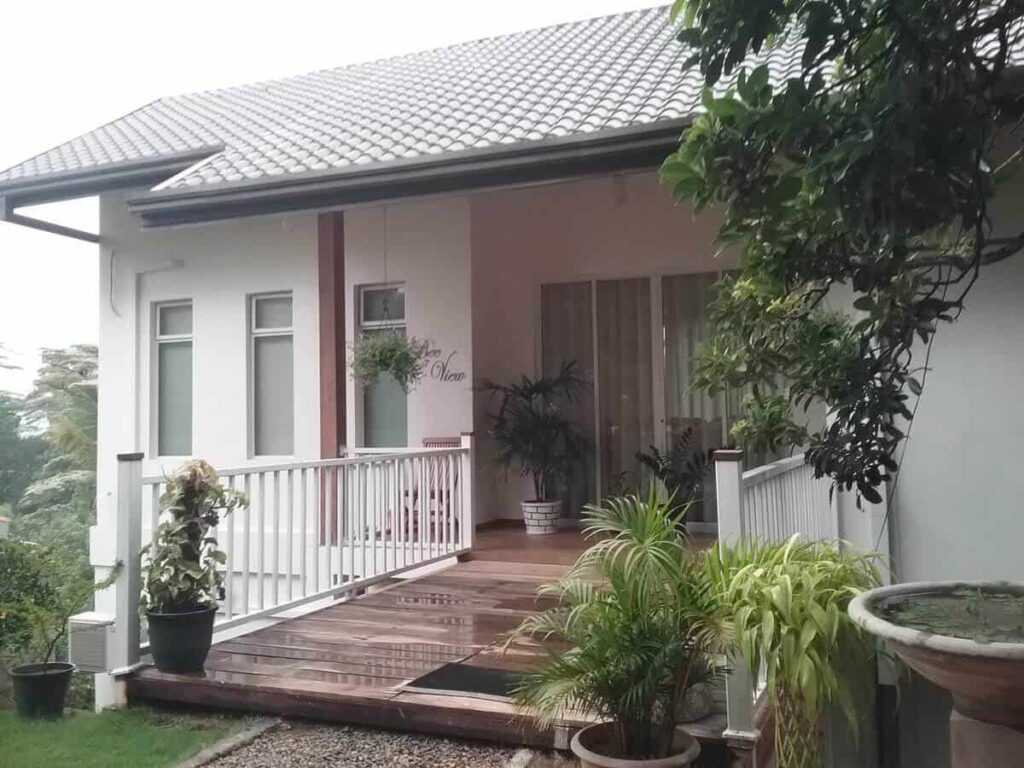 This is a great budget option in Kandy with comfortable clean rooms and a very hospitable host. It is ab1 mins tuk-tuk ride away from the centre and 15 mins walk to the Ceylon Tea Museum. The area surrounding the homestay is good for hiking and you can also rent bikes. Check here for latest prices
Going to Sri Lanka? Read our other Sri Lanka posts below: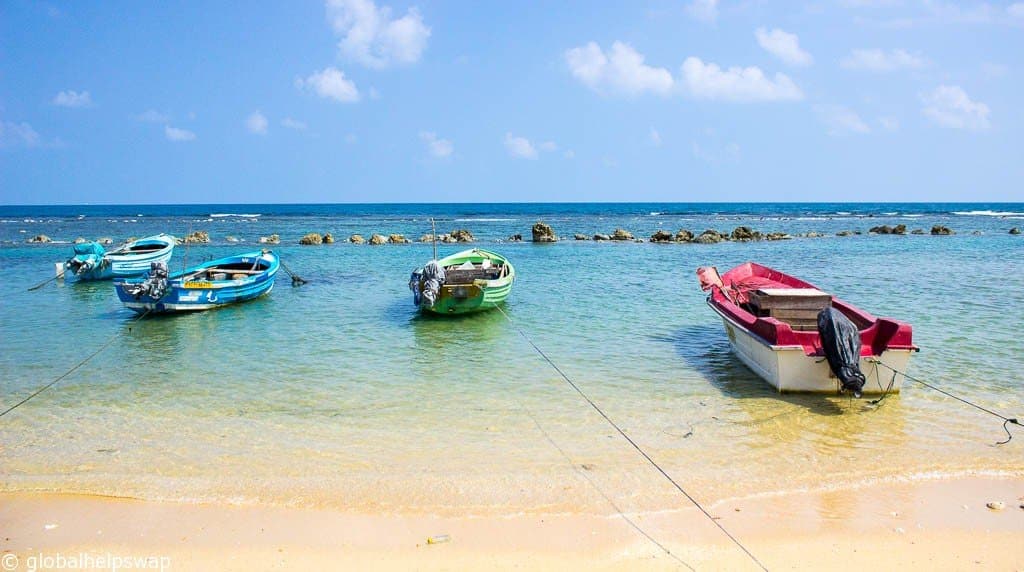 The best places to visit in Sri Lanka – Discover the best places to visit in Sri Lanka. Read our blog to make your trip to Sri Lanka a memorable one. From Galle to Jaffna we cover all the major tourist spots in Sri Lanka, plus we head out to the little-visited east coast for a more authentic experience.
Is Sri Lanka Safe? – Is Sri Lanka Safe To Visit? | Why You Should Visit Sri Lanka Now. Read why we think Sri Lanka is still safe and why you should visit Sri Lanka now.
Where to stay in Negombo – Where To Stay In Negombo Sri Lanka | The 10 Best Hotels In Negombo Sri Lanka. Check out our favourite hotels in Negombo before booking your stay.
How To Get From Negombo to Colombo By Train, Bus Or Taxi – How To Get From Negombo to Colombo By Train, Bus Or Taxi. If you are heading to Sri Lanka and was wondering how to get from Negombo or the airport to Colombo please read our post for all the travel information you need.
How to travel from Colombo to Kandy – Read about all the options to travel from Colombo to Kandy. Should you take a taxi, a bus or a train. Click here for the pros and cons of each option.
The Best Honeymoon Hotels in Sri Lanka – Have you just got married and are looking for a honeymoon hotel? Check out The Best Honeymoon Hotels In Sri Lanka before you book. These 9 hotels are perfect for honeymooning couples.
The Best Of Sri Lanka's East Coast – Are you heading to East Coast Sri Lanka? Then read our post first. You will find empty beaches, friendly locals, good surf and stunning wildlife.
When is the best time to visit Sri Lanka? – Sri Lanka weather varies in different parts of the island. Read this breakdown to help you find the best time to visit Sri Lanka by month and activity.
Places to visit in Anuradhapura – Are you heading to Anuradhapura? Then read our Best Places To Visit In Anuradhapura post before you go to find out what sites to visit.
The Kandy to Galle Train – If you're thinking of taking the Kandy to Galle train read our post for some top tips on how to make the most of this journey. Click to find out more.
Why Ella is our favourite place in Sri Lanka – Are you heading to Ella Sri Lanka? Read about our top 8 things to do in Ella Sri Lanka before you go and find out why it's our favourite place in Sri Lanka.
The 10 best Mirissa Hotels – Are you heading to Mirissa Beach? Then find out what we think are the 10 best Mirissa Hotels before you book your accommodation in Mirissa, Sri Lanka.
#LoveYourTravels