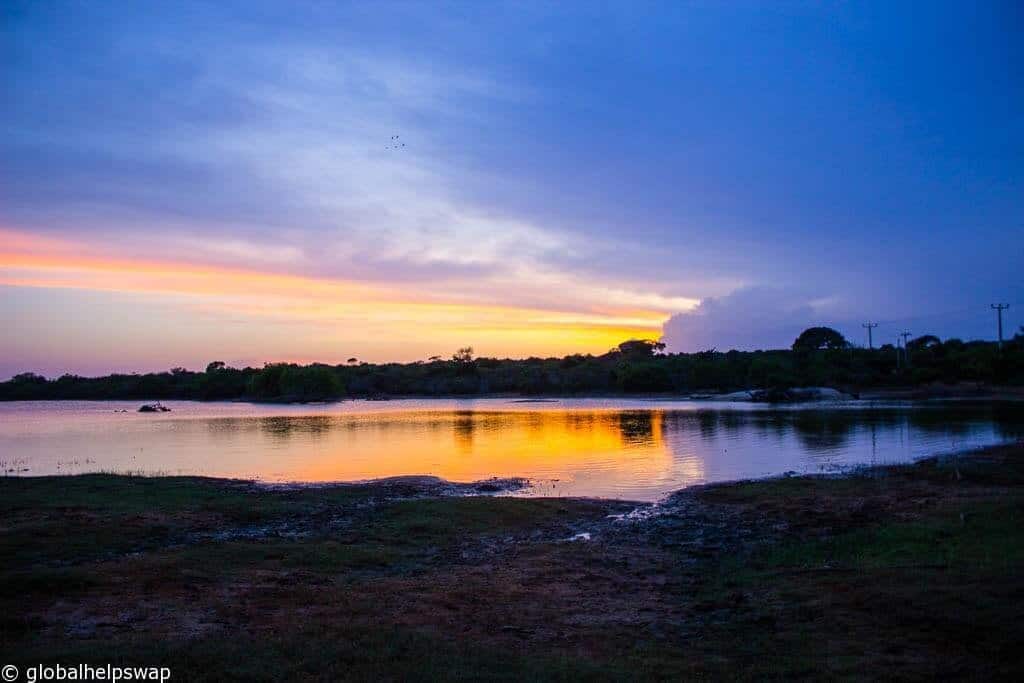 Responsible Travel
Green Sri Lanka – Accommodation
Escaping into the wild at a luxury eco hotel
There are times in your adult life where just for a few moments you react like a child. These times are rare but when they do happen, all your adult barriers come down to experience the sheer joy of something magical. One of those moments happened to us within a few hours of checking in at the Cinnamon Wild, Yala, Sri Lanka.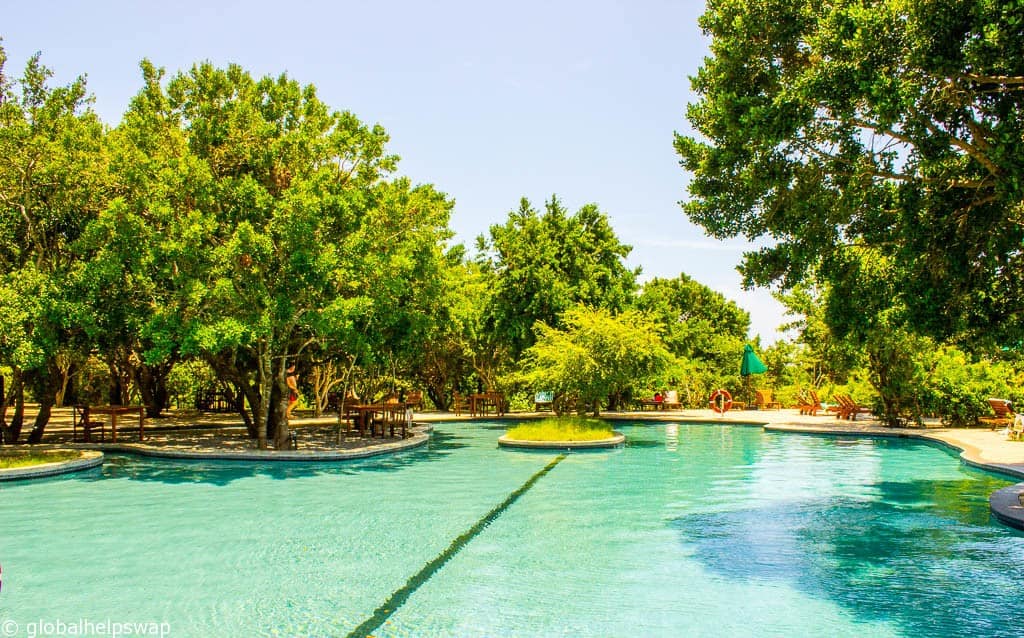 We were sitting by the pool recovering from the crazy bus journey we took the day before. As we slowly started to zonk out, the local wildlife decided to put on a show for us. Within one hour we watched water buffalo, crocodiles, kingfishers, wild boar, monkeys and a deer all from the comfort of our sun lounger! I was so excited, I didn't know which animal to photo first. We knew the name of the hotel was Cinnamon Wild but we didn't realize we were meant to take it literally.
Here are some of the photos I took in that first hour: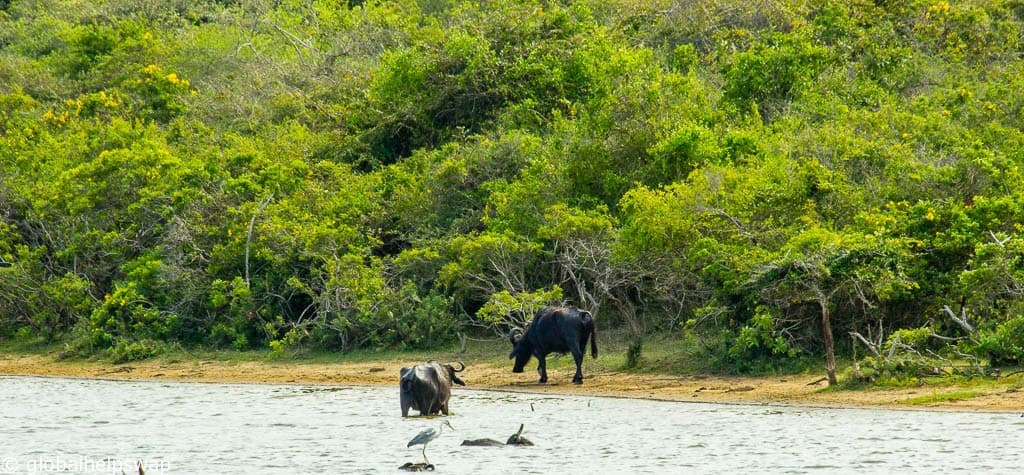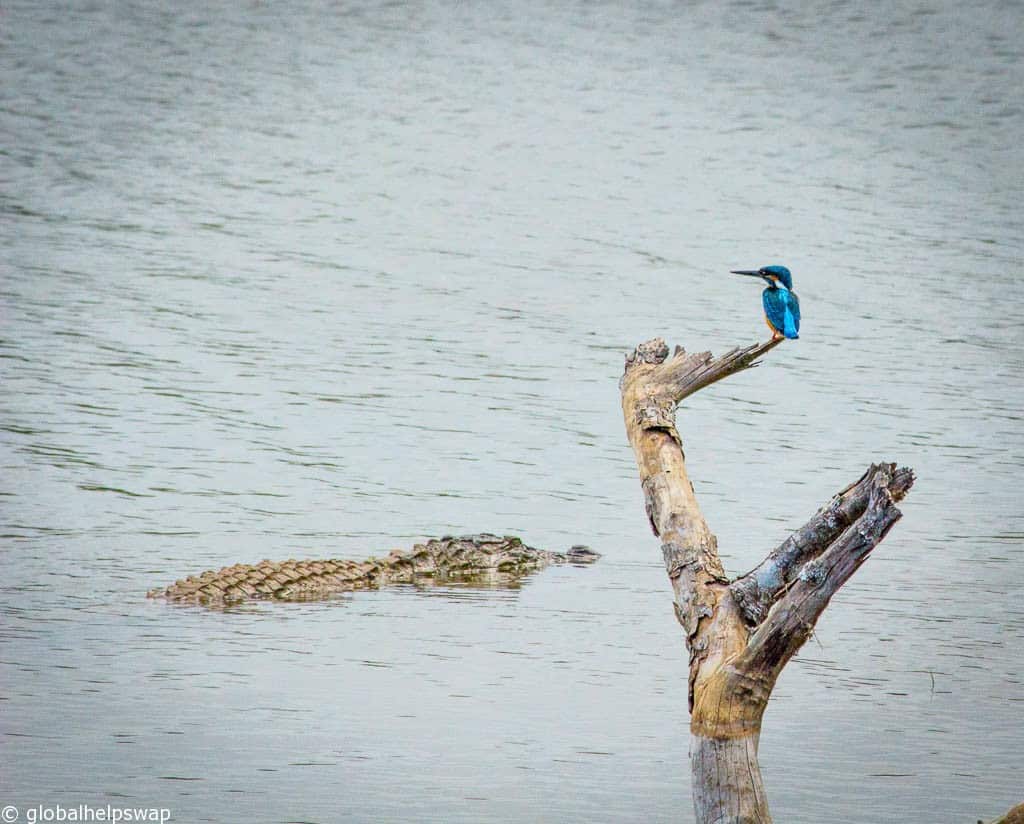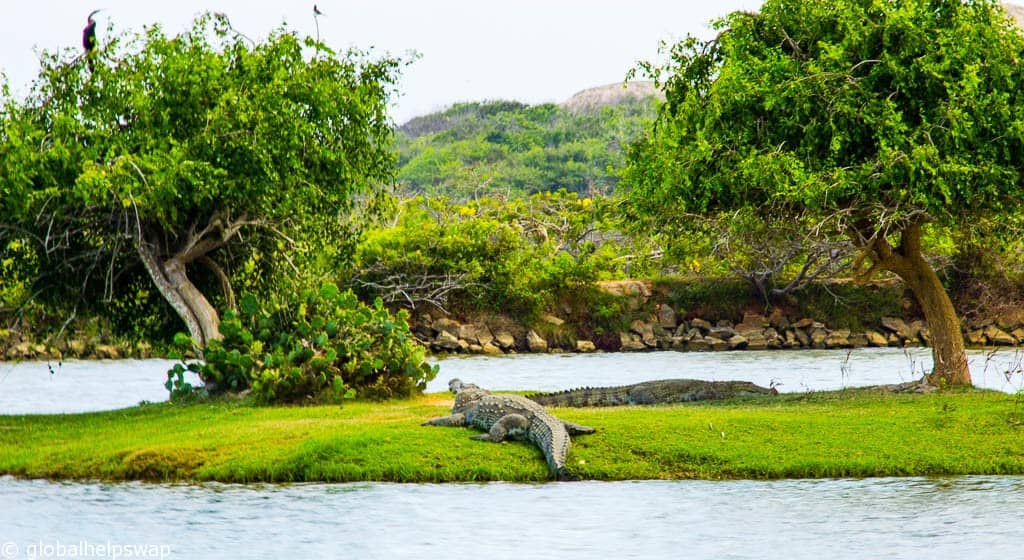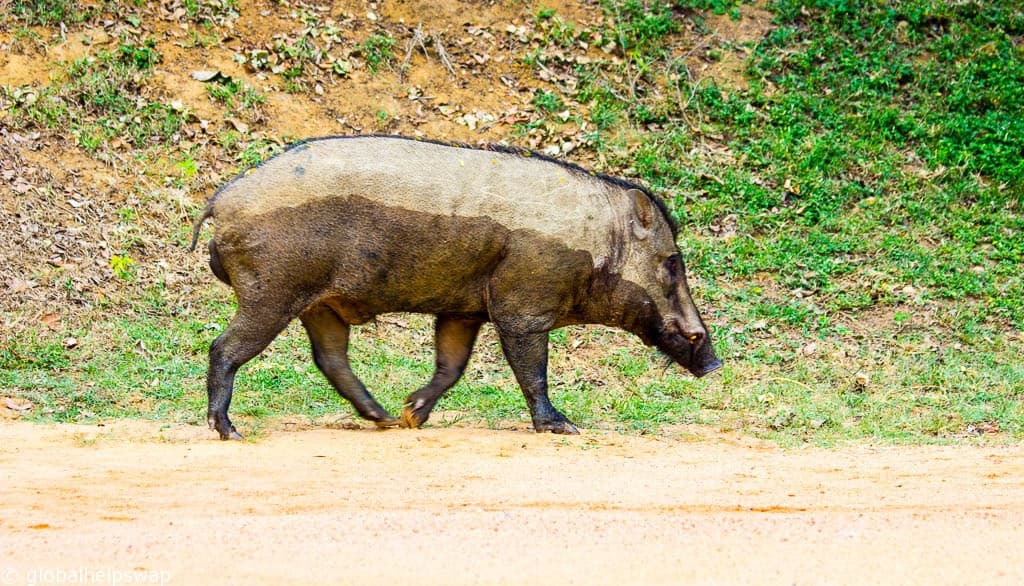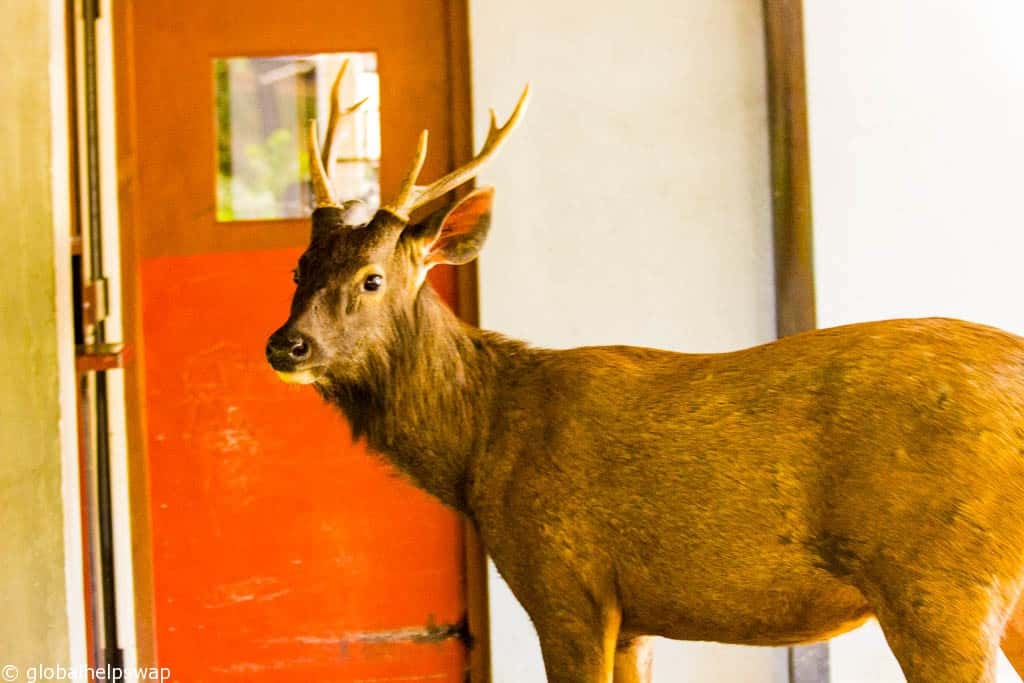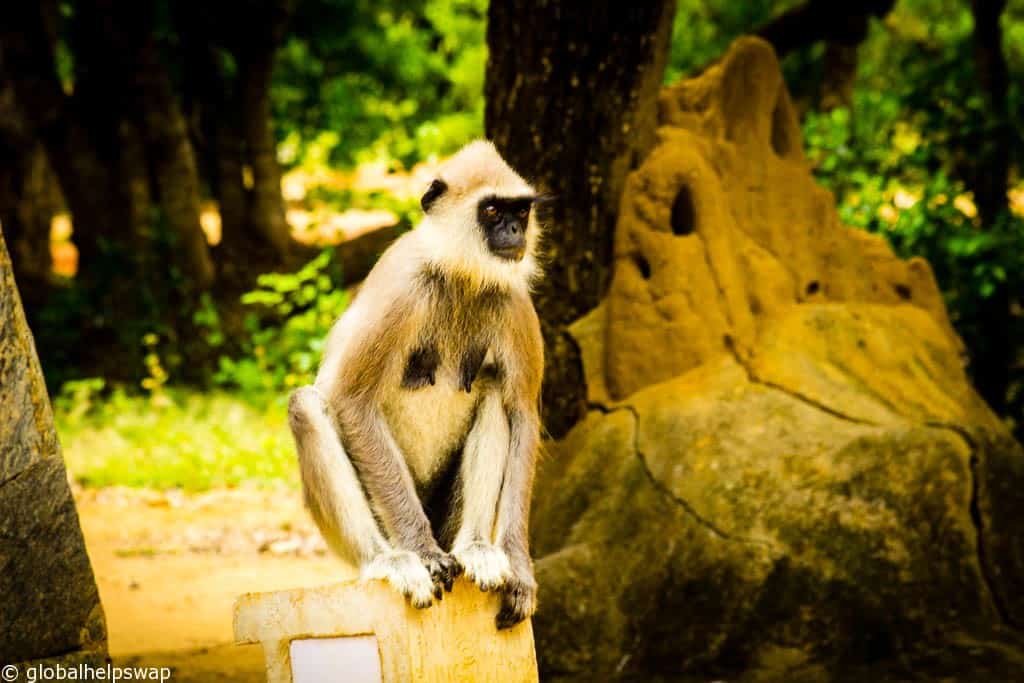 Many people associate Sri Lanka with India because they are so close to each other but I see Sri Lanka as a mini Africa because of all the wonderful wildlife the island has. After those first few hours, we felt like we didn't need to go out on safari the next day. However, Yala National Park is famous the world over for one particular inhabitant. The Leopard.
Yala has the highest leopard concentration in the wild, however that fact did not guarantee we would spot them on our safari. Like most big cats, leopards can blend into their surroundings at will. That night we went to bed in our lovely jungle chalet praying that our journey to Yala would not be in vain.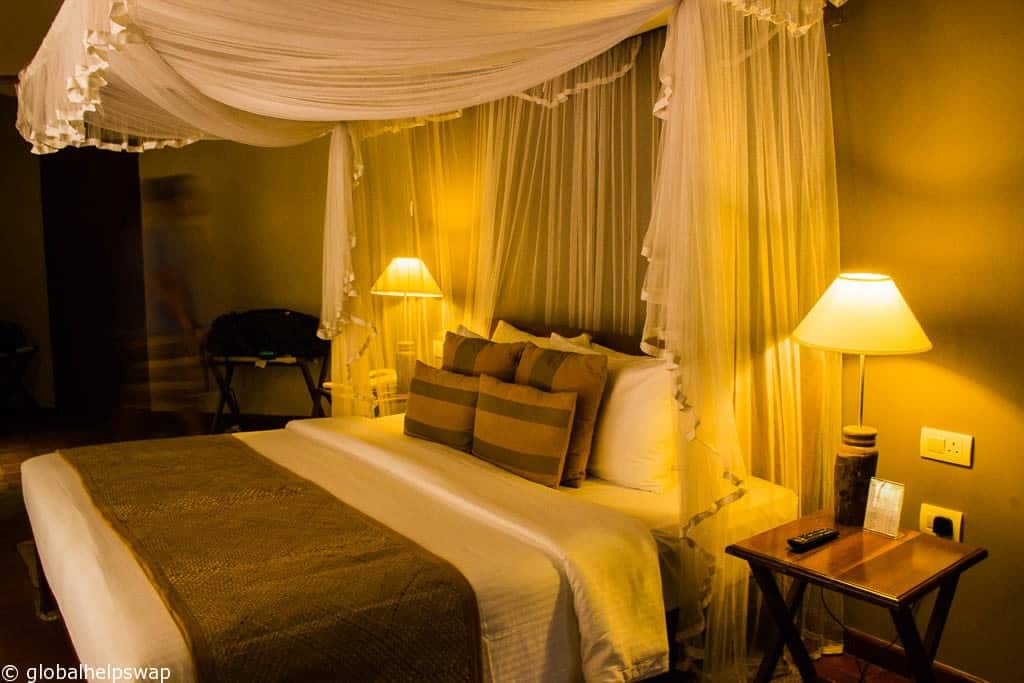 The next morning after a delicious breakfast we set off on our expedition. I had never been on a proper safari so to say I was excited would be an understatement. Yala National Park is the most visited national park in Sri Lanka. As I mentioned before it is the best place to spot leopard. If you are after spotting Elephants, then it is better to visit Kaudulla, Minneriya or Udawalawe National Parks.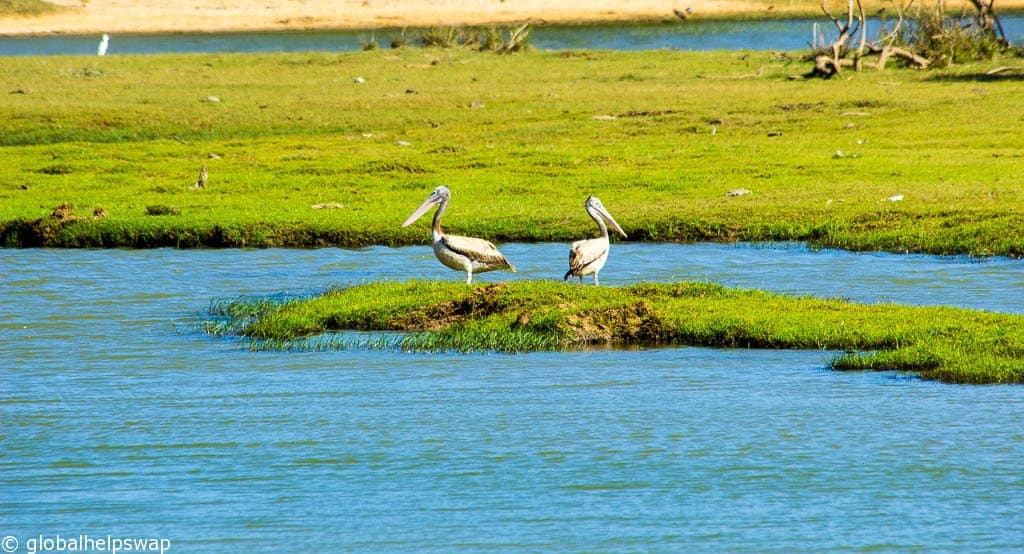 As soon as we started our safari, I was yelling stop to the driver. No, it was not a leopard but the beautiful scene above. I bet the driver thought why did I have to get the bloggers! Joking apart, our driver and guide from the hotel were great. They had a wealth of knowledge about the park and it's wildlife and they made sure that we got to see as much as possible.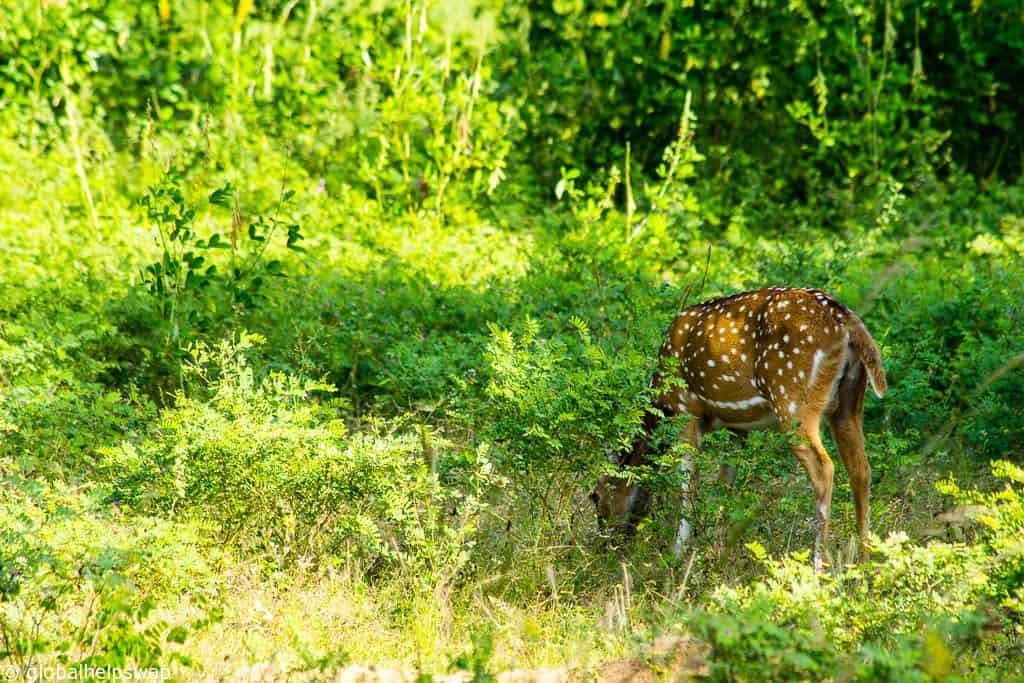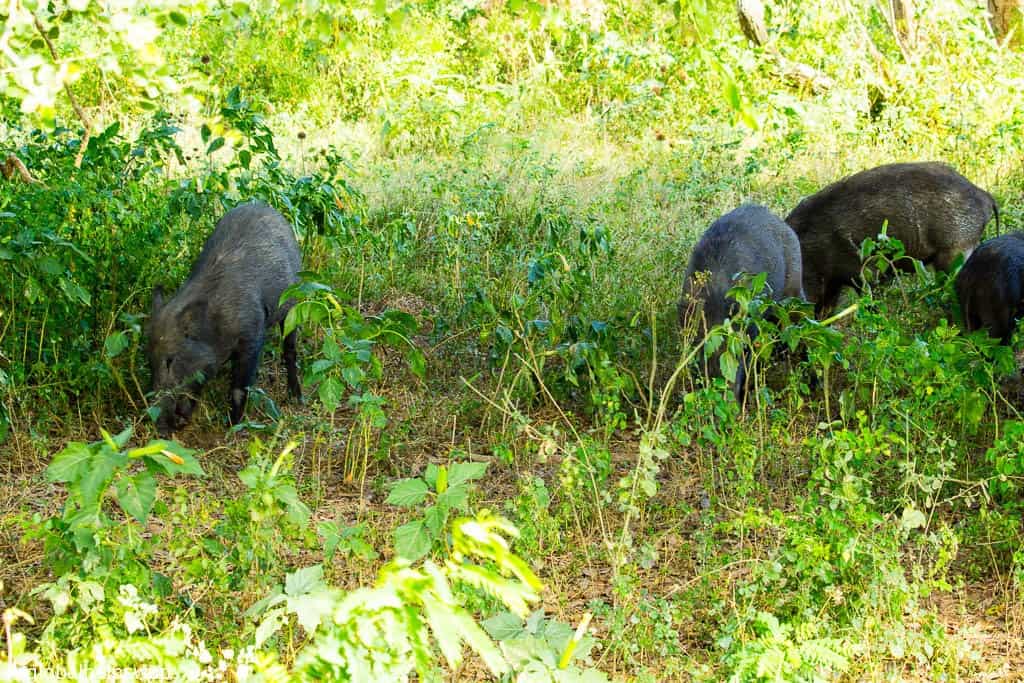 We came across our old friends quite early on into the safari. The deer just carried on eating not bothered about our presence. The wild boar on the other hand had babies (way too cute!) so they quickly moved on into the undergrowth to shield them from us.
Did we get to see the elusive Leopard?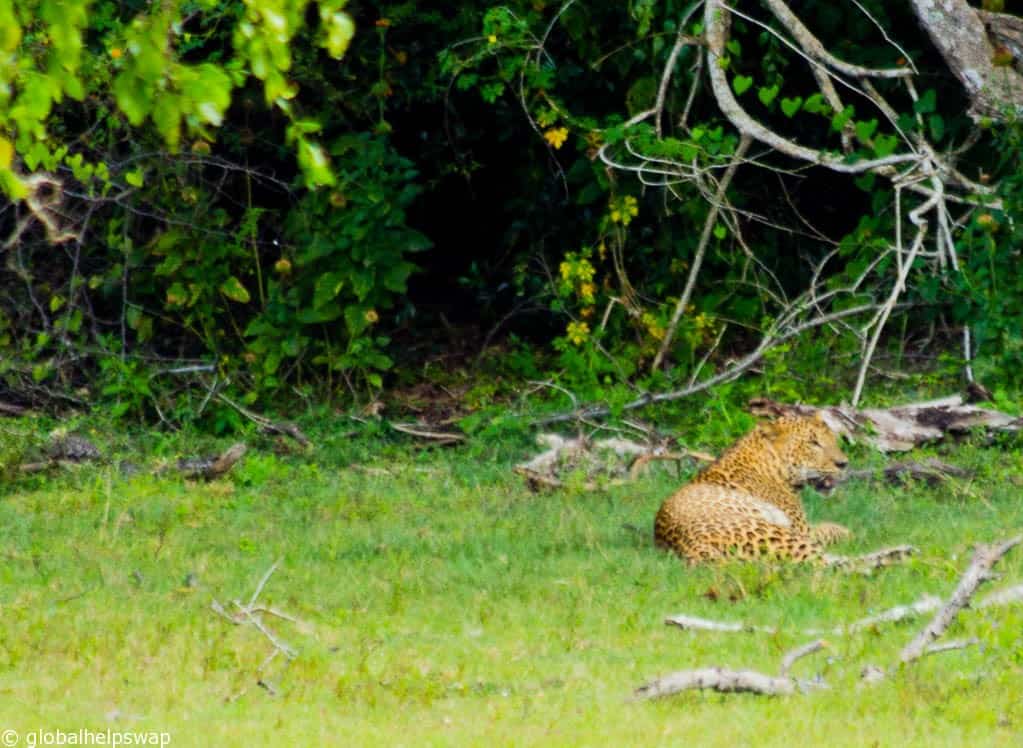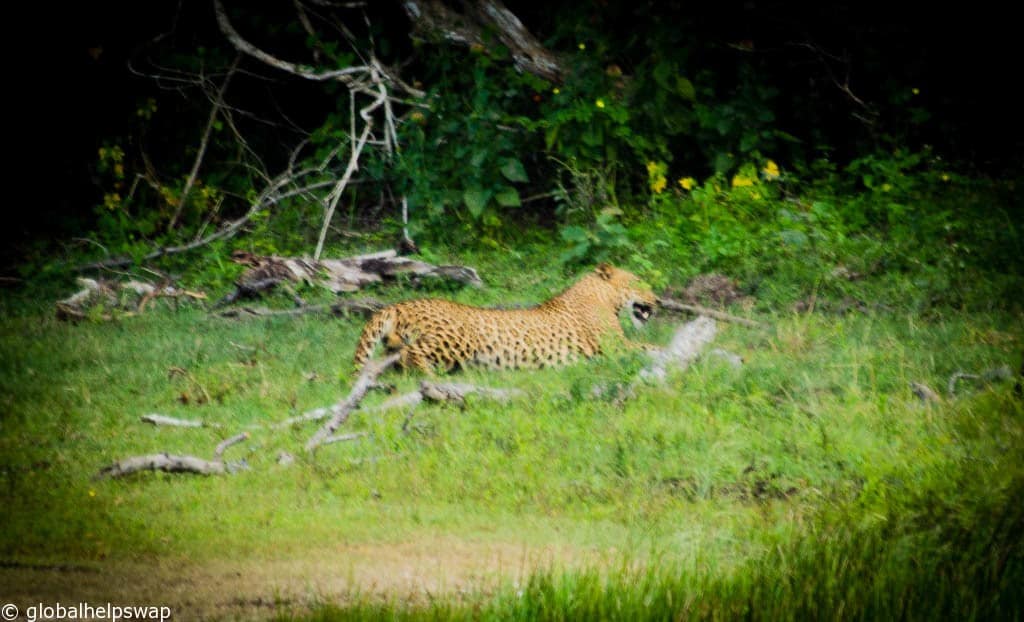 We did! We came across this beauty around half way through our trip. She (we had no idea if it was a male or female so we decided on a she) was just soaking up the sun. She hardly moved even when some buffalo walked past. She must have just eaten, otherwise the photos below would have been very different. The buffalo had no idea she was there until the wind blew her scent in their direction. They soon scarpered after smelling her.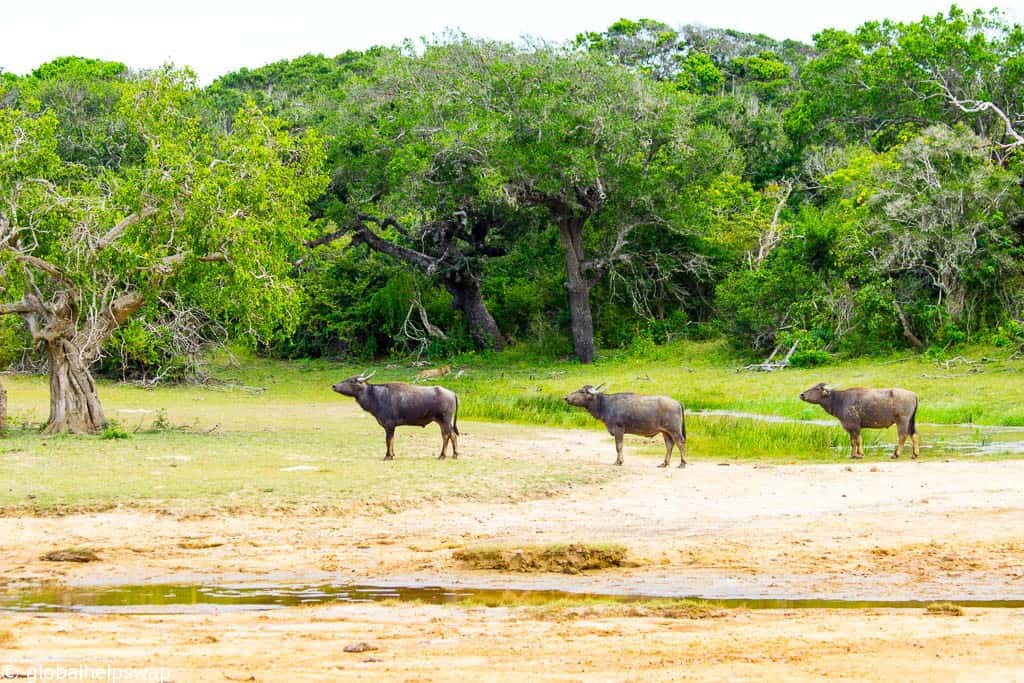 It was the first time I had seen a big cat in its natural environment. To say it was magical would not be giving it justice. To just sit and watch such a beautiful animal go about its daily business in a relaxed manner was, well, magical. Once again, the guide from Cinnamon was brilliant. We were there for ages just observing her. There were many other safaris around us ( as I mentioned before, Yala is the most popular park) but they left way before we did.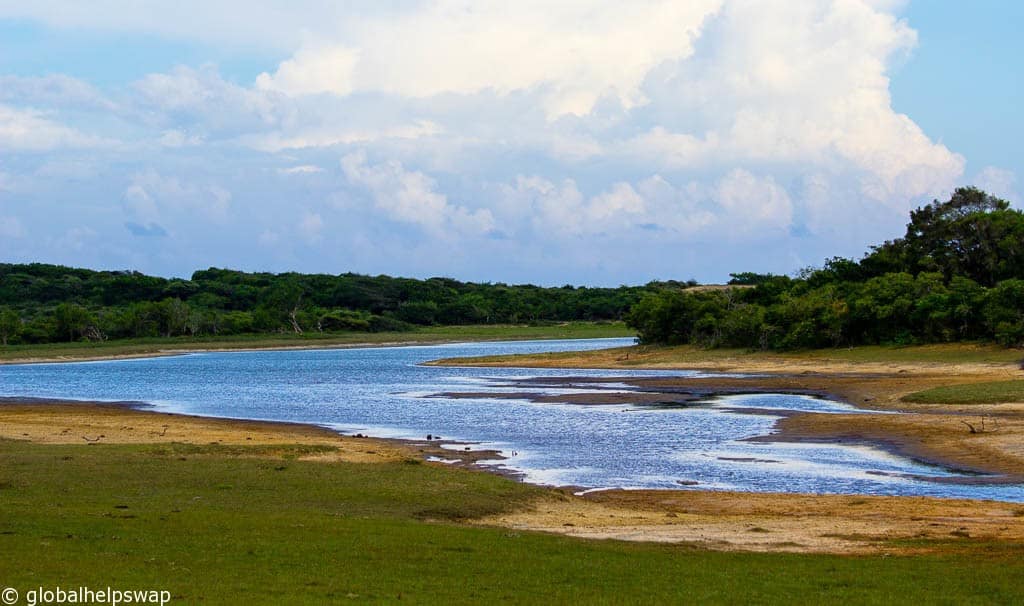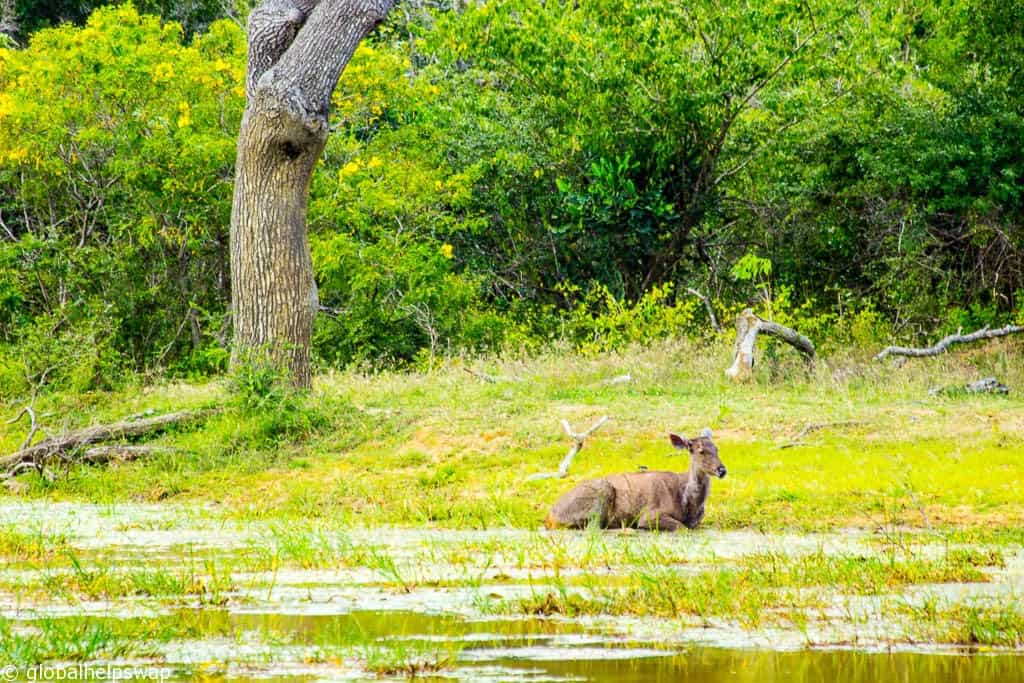 We did have to leave eventually. The park is open from 06:00 am to 18:00 and we had to make sure we left before nightfall. We were happy, we got to see a Leopard. Before we left we had one more stop to do on the edge of the park.
Like in many wild places around the world, human inhabitants and habitats have slowly crept up on to Yala National Park. Many buffalo farmers are based right next to the park or in some cases, are illegally in it. Of course the Leopard has no boundaries, so when it comes across a herd of buffalo, it is going to do what comes naturally to it and kill to survive.
Unfortunately, this has led to many Leopards being poisoned by the farmers in retaliation. Thankfully, with groups like Cinnamon, there is a solution and it is amazingly simple.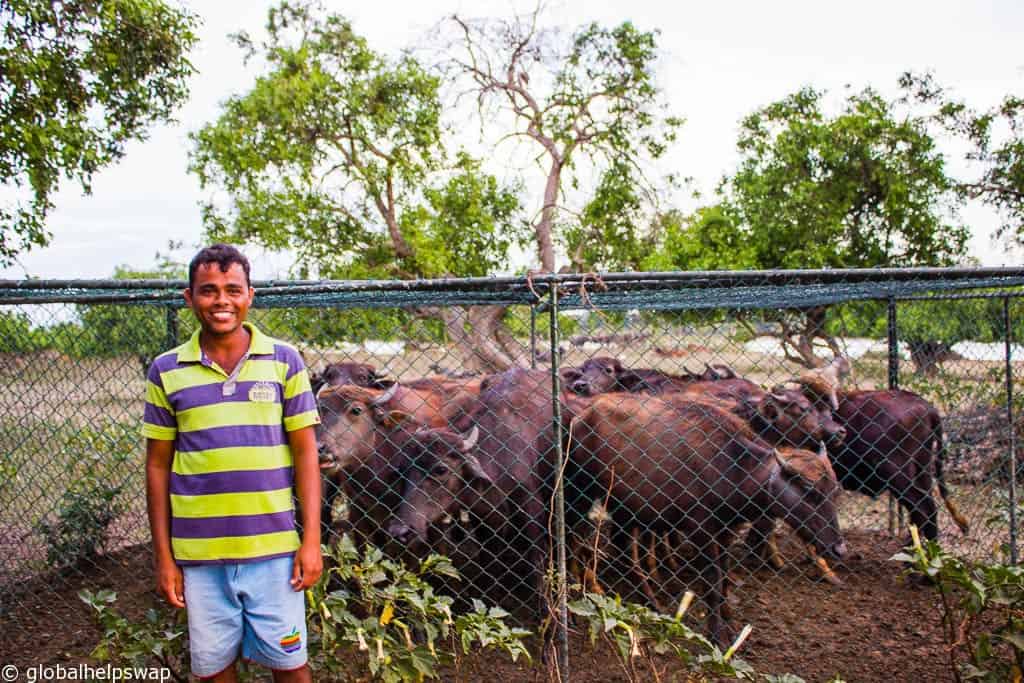 We met this happy farmer just outside the park. With the help of the Cinnamon Hotel Group, he now has a pen to keep his cattle at night. This simple solution stops the Leopards from killing his stock and more importantly, stops farmers from killing the Leopard. This is why we choose companies that practice Responsible Tourism. We can see with our own eyes the amazing work they do with the local environment and people.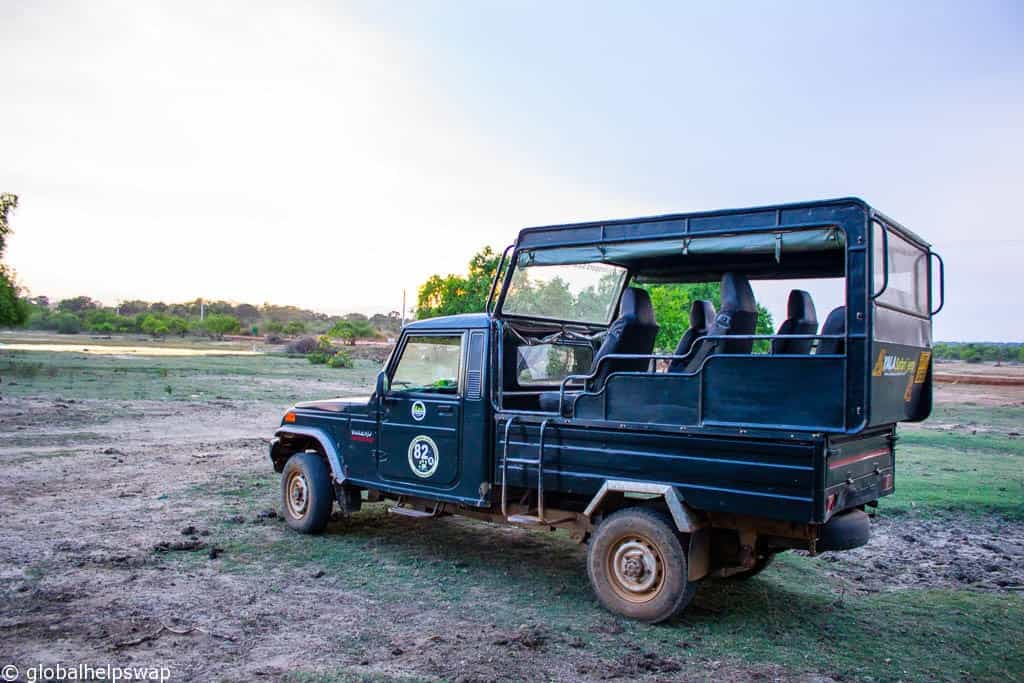 We got back to the Cinnamon Wild Hotel on a high. However, there was one more surprise for us. As we went down for dinner we were asked to follow one of the waiters away from the restaurant. Confused, we duly followed. As he slowly walked towards the lake where the crocodiles lived, we thought we were going to be the dinner! Had we offended someone? Had we committed a Sri Lankan cultural faux pas? Thankfully, this was waiting for us….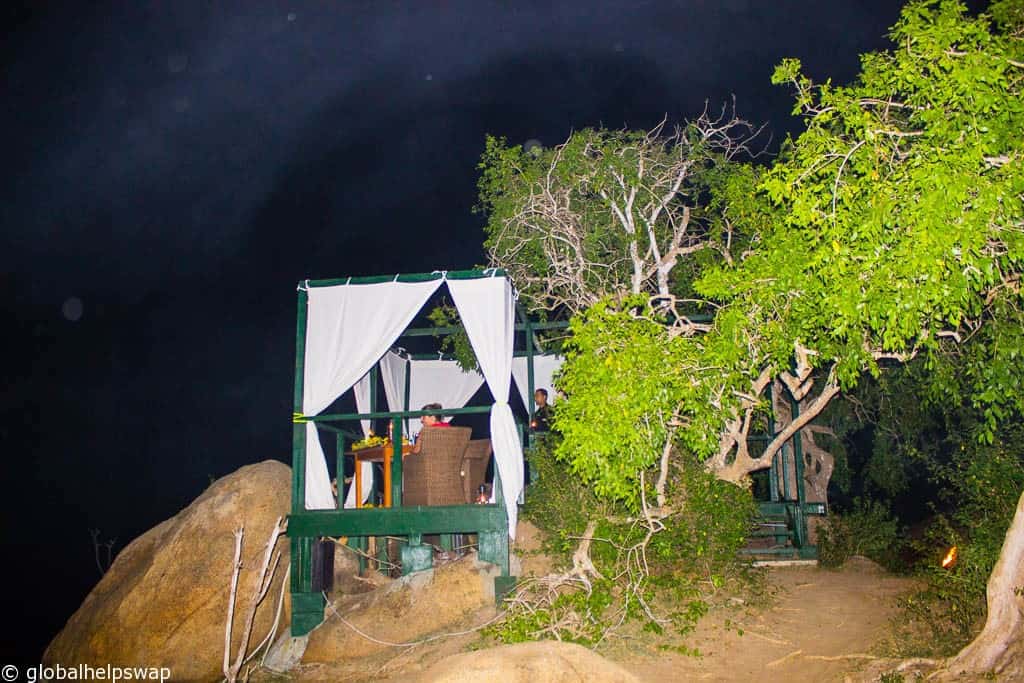 We had our very own table on a viewing platform overlooking the lake. It was beautiful. The hotel staff had covered the walkway with flowers and candles and we even had our own chef! It was so special.
The funny thing is, for most couples this would have been romance heaven and normally Karen and I are very romantic but we were distracted by a family eating just below us. A family? Yes, a female and baby crocodile!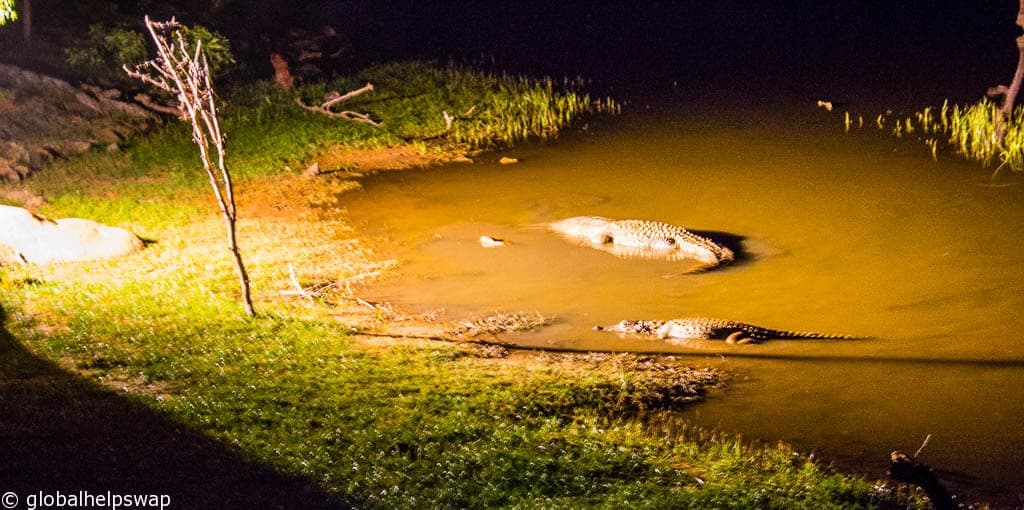 How could we concentrate on each other when there was fantastic wildlife right below us? It was certainly the first time we ate dinner right next to crocodiles. Forget watching BBC wildlife programs while you eat, we had the real thing right in front of us.
It was the perfect ending to our stay at Cinnamon Wild (the perfect name for the hotel). It began with the local wildlife putting on a show for us and ended the same way.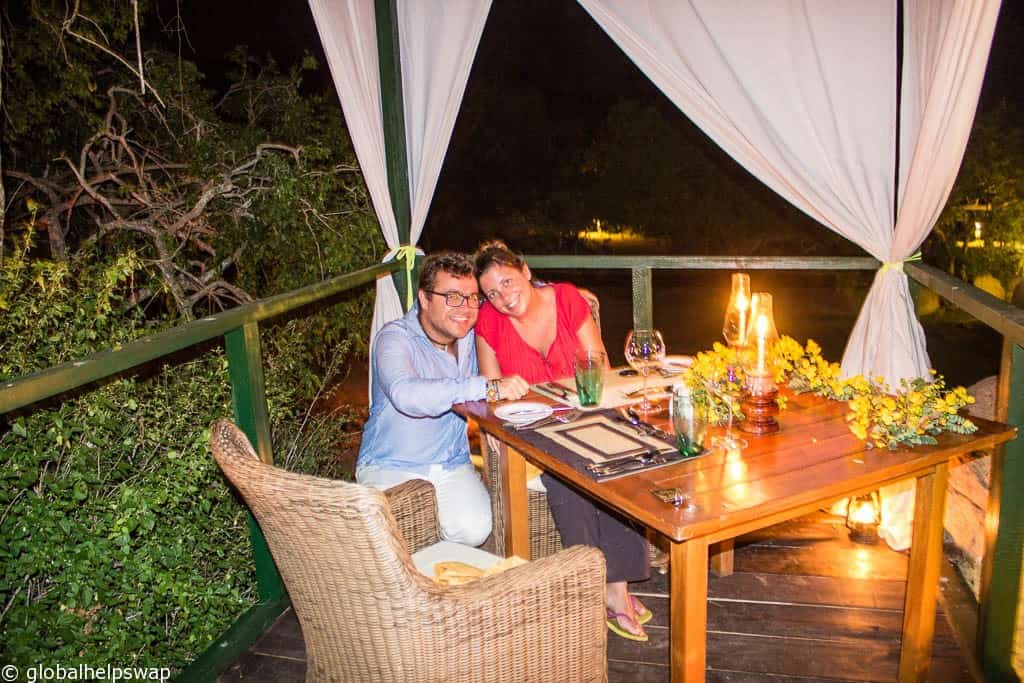 To book a room at this wonderful hotel just click the link below:
If you are heading to Sri Lanka then check out our Best Places To Visit In Sri Lanka post to get some ideas on where to go.
#LoveYourTravels
We were kindly invited to Cinnamon Wild by the Cinnamon Hotel group. As always, opinions are our own, especially about the wonderful eco practices the hotel is involved in.