Top 5 tips for riding the Trans Siberian Railway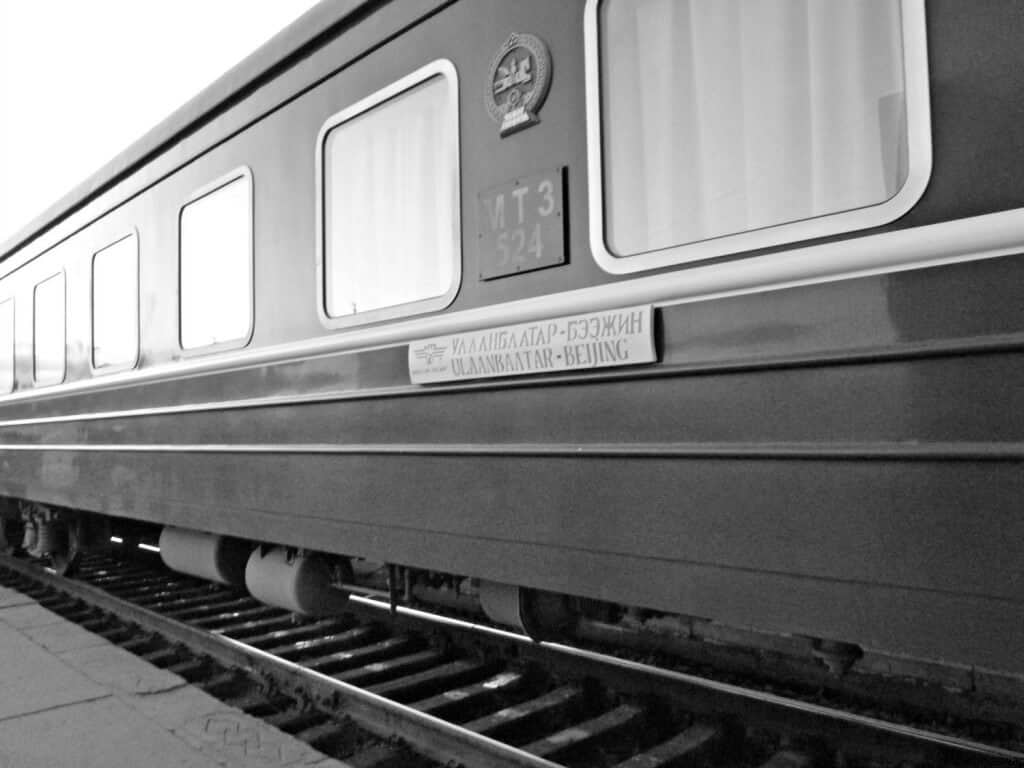 One of the highlights of our travels was taking the world-famous Trans Siberian Railway. Turning up at the station knowing that this train could take us all the way to Beijing was so exciting. We actually got off along the way as we wanted to see parts of Russia but you can go all the way from Moscow to Beijing without leaving the train. It "only" takes 7 days. Our longest stint on the train was a mere 58 hours.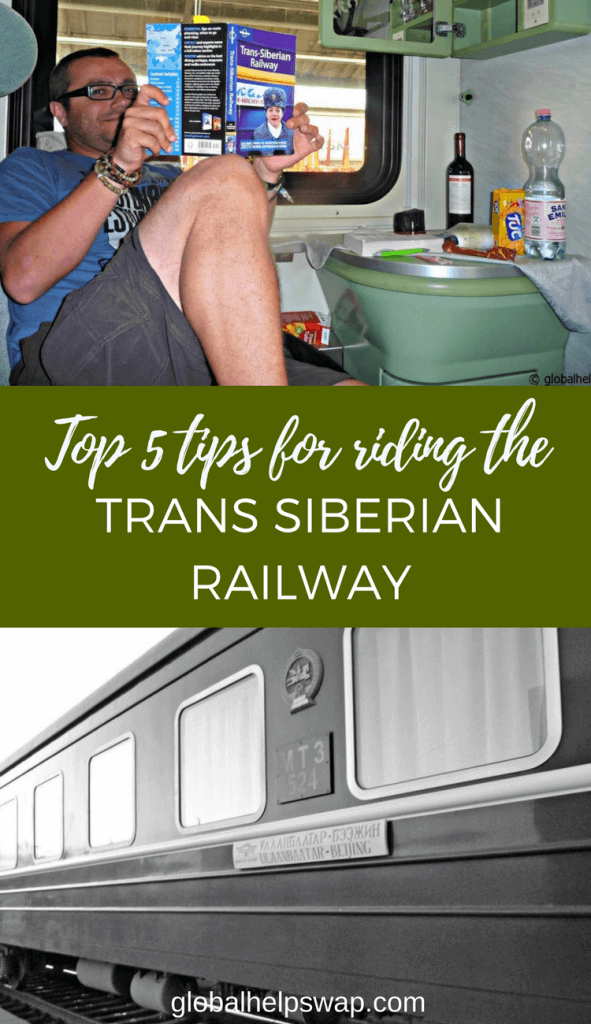 To some travellers the thought of spending 58 hours on a train fills them with dread but to us, train travel is the best way to travel (unless you are going scuba diving). It's the most social of transports and you get to see much more scenery. For us bloggers it's perfect for just sitting there writing notes and getting inspiration. Would you say the same about plane travel?
If you are thinking about taking the Trans Siberian Railway here are our top 5 tips on riding it:

Choose your route:
There are 3 main routes that the Train takes:
Moscow to Vladivostok (9,258km/6,152 miles)
Moscow to Beijing via Harbin, Manchuria (8,986km/5,623 miles)
Moscow to Beijing via Mongolia (7,621km/4,735 miles)
The Vladivostok is the longest and least popular route with travellers. The Beijing via Harbin route is the oldest and the Mongolian route is the most popular. We took the Mongolian route as Mongolia was number 1 on my hit list.

Visas
We have travelled to over 60 countries in our life, and we can safely say that getting a visa for Russia is the most complicated, frustrating and time consuming exercise we have experienced so far. In the end we gave up and used an agency to obtain our visa. While there are rumours that getting a Russian visa will become easier with Russia hosting the Winter Olympics & World Cup 2018, we would recommend using an agency to obtain your visa. It will save many painful hours trying to figure the application out.
Keep in mind that if you are passing through Belarus you will need to get a transit visa for there too.
Booking your journey :
Many travellers use agencies to book tickets for the whole journey as the ticket website is only in Russian.
We were lucky enough to be living with Russian speakers before booking our trip so they helped us book all our tickets online. We saved quite a bit of money by avoiding the agencies so it would be worth trying to book the tickets yourself, with the help of a Russian speaking friend.  
You could also use Google translate to help – this is how our efforts started. There are times when the translate does not work properly and you'll think the station you're looking for doesn't exist when in fact you're typing in 'bloody station' instead of the actual name. 
Try to book your tickets as early as possible – we ended up on different carriages on some of the journeys.

Sleeping:
On the Moscow to Beijing via Mongolia route the train has 2-berth compartments (with shower), 1st class 4-berth compartments and 2nd class 4- berth compartments. We always opted for the 2nd class 4-berth as there is not much difference between the 1st and 2nd class. We really recommend going for the 4-berth even if you have the budget for 1st class. You get to know your fellow passengers that way and the journey becomes much more interesting.
Food:
All the main Trans-Siberian trains have a restaurant car, a Russian one when in Russia, a Mongolian one in Mongolia and a Chinese one in China. The food can be expensive and not always great. We'd recommend taking some of your own food with you. At the end of each carriage there is unlimited free boiling water so you can make tea, coffee, noodles, pasta, etc. A quick shop in a Russian Supermarket will bring up all kinds of food you can take on the train, from single serving porridge, to noodle cups etc.
You will also find babushka's selling home cooked meals at most stops in Russia'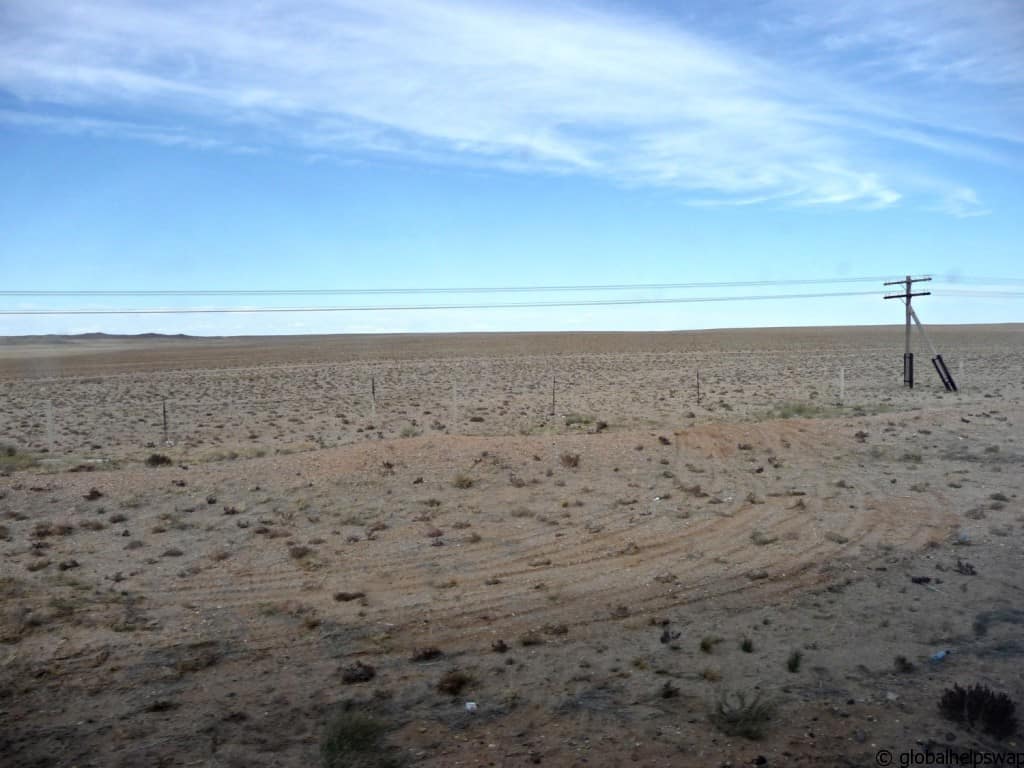 Get Off!:
It seems strange for me to be recommending that you leave one of the world's greatest train journeys. Russia has so much to see and do and who knows when you will be in that part of the world again. Lake Baikal is spectacular and we really loved our stay in many of the Russian towns and cities ( the blogs are in the pipeline ). Mongolia is one of the most amazing and memorable places I have visited.
A word of warning! When you get off in Russia remember that trains run to Moscow time while in Russia, irrespective of what the local time is, so knowledge of the time zone you are in and a calculation are necessary when consulting the timetable. Very confusing!
I hope this blog was informative. Feel free to contact me or leave comments below if you have further questions. And if you'd like to sign up below you can download our TOP 33 Travel Tips to get more from your journey.
Have a great weekend and remember: slow travel is real travel!
Peace & Love,
Paul
globalhelpswap
help your way around the world
Rated as a top travel website by:

http://www.theguardian.com/travel/2013/sep/18/top-travel-websites-globalhelpswap