Our first couchsurfing experience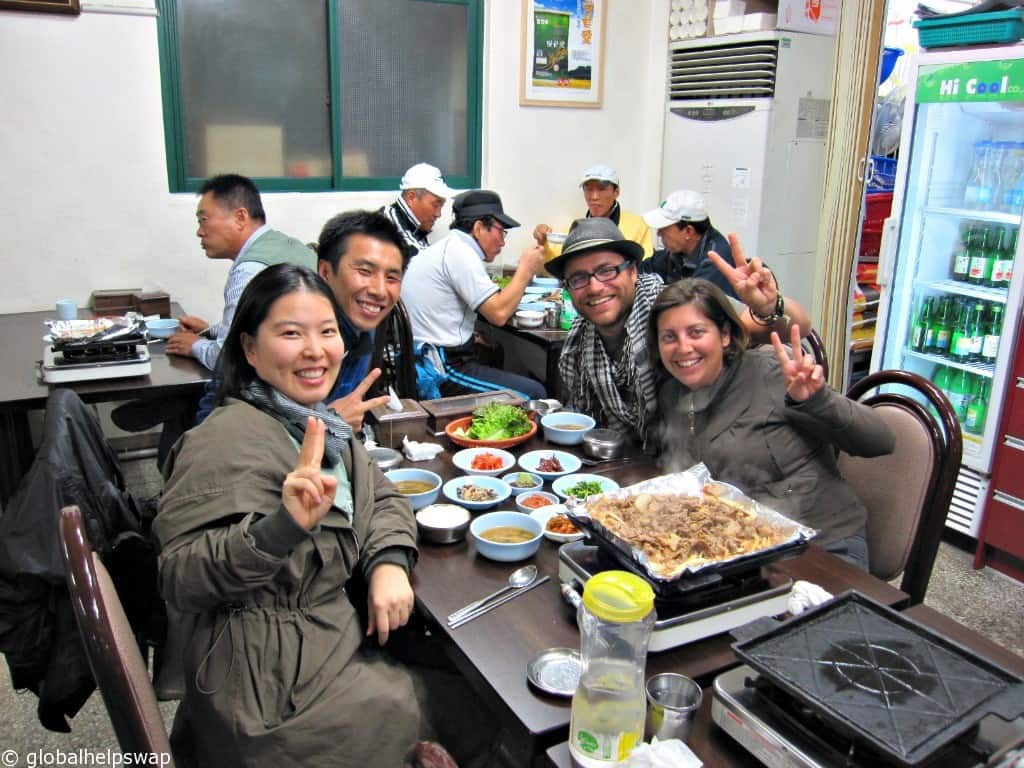 "So you mean to tell me that complete strangers let you stay at their house for free?" In my mind I was thinking they must be all maniacs. After all we're Londoners, we don't even speak to our neighbors let alone strangers! You see before we embarked on our 18 month trip my mind was pretty closed to such adventures. I remember early on in our trip in St Petersburg chatting to a fellow backpacker about couchsurfing. Over a leisurely breakfast she slowly convinced me that couchsurfers are not maniacs and if I tried it I would instantly love the couchsurfing experience. She was right on both counts.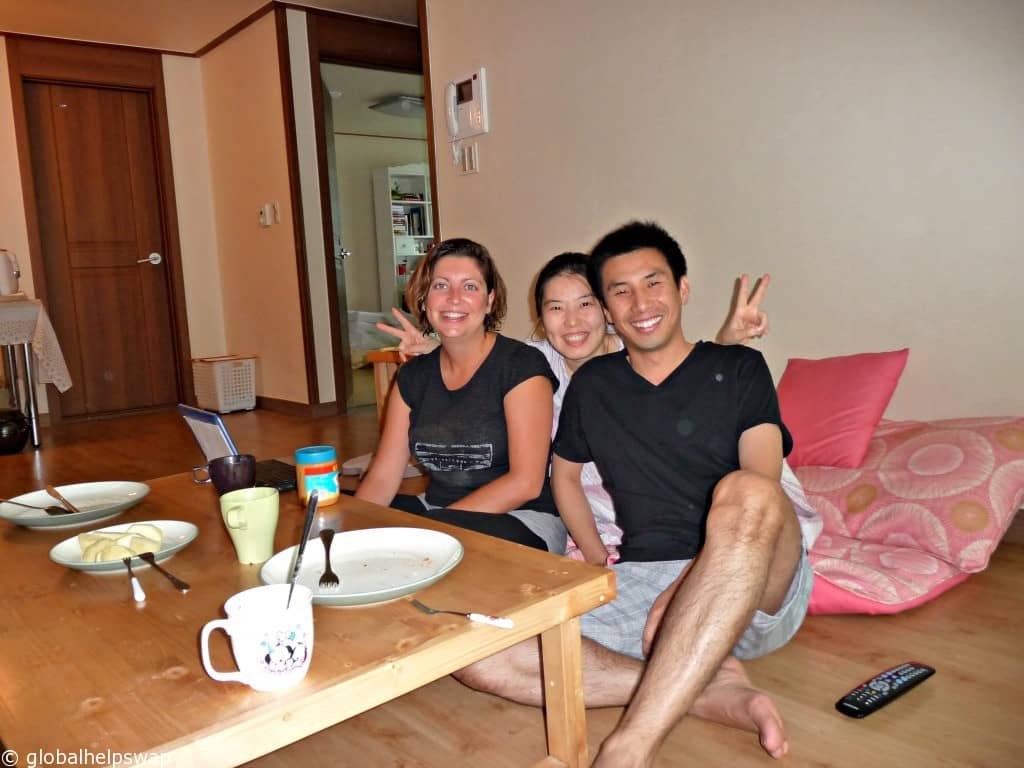 We decided to try our first couchsurfing experience in Seoul, South Korea. The funny thing is we were not even going to South Korea until a fellow traveller told us "Ah, Korean food in Asia is like French food in Europe, it's great!" Us being typical foodies had to see (or is that taste?) South Korea for ourselves.
As we were new to the couchsurfing world we were very surprised that we got accepted straight away. Couchsurfing kind of works like trip advisor where members rate their hosts and hosts rate the couchsurfer. As we were new, we had no ratings. However we did have an ace up our sleeve. On Yoon & Sunny's profile they stated that they had always wanted to visit Malta! Well we could bring Malta to them!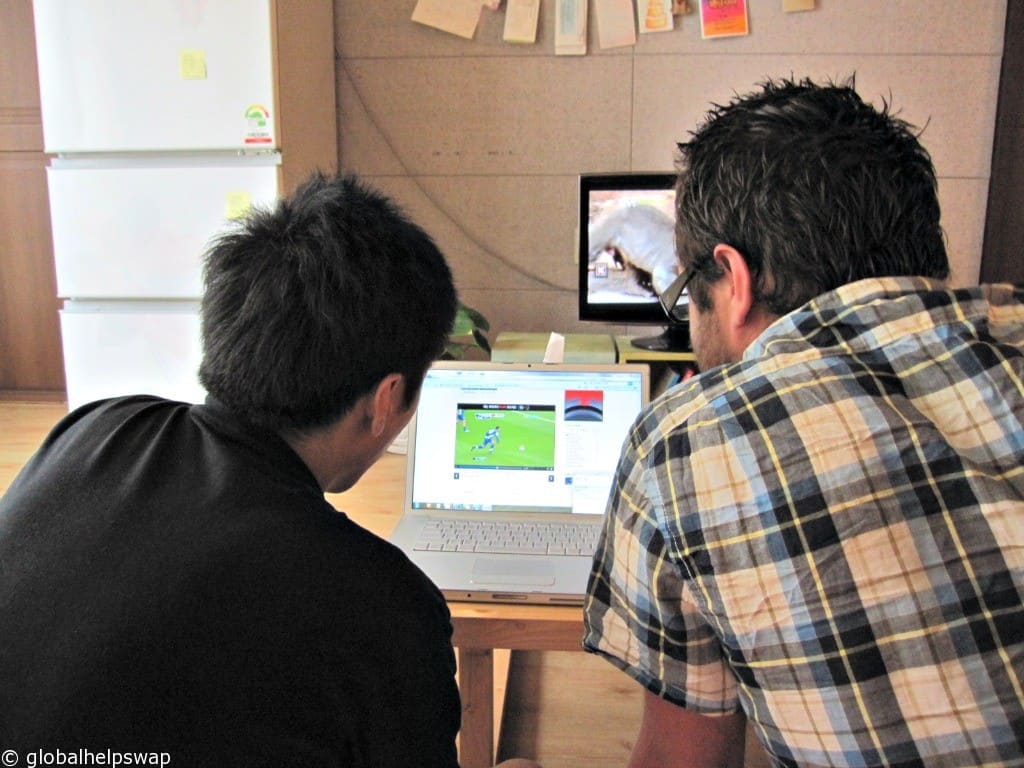 We were quite nervous as we waited for Sunny and Yoon to meet us at the train station. They soon arrived full of smiles and the minute we said hello we knew we had nothing to worry about. It takes a special kind of person to invite strangers in their house and Sunny and Yoon certainly proved that. They treated us like old friends and quickly took us out to the local restaurant.
Yoon explained that when hungry in Korea it's easy to find a good restaurant – just look at where the 'giza' or taxi drivers go. These restaurants are guaranteed to have great food and even better value and are locally referred to as 'Giza' restaurants. Sure enough our meal was absolutely delicious and cost us a fiver for the both of us!  We also got talking to two old guys that were in London a few years ago to see Eric Clapton at the Royal Albert Hall. They were so cool, both in their 70's raving about London.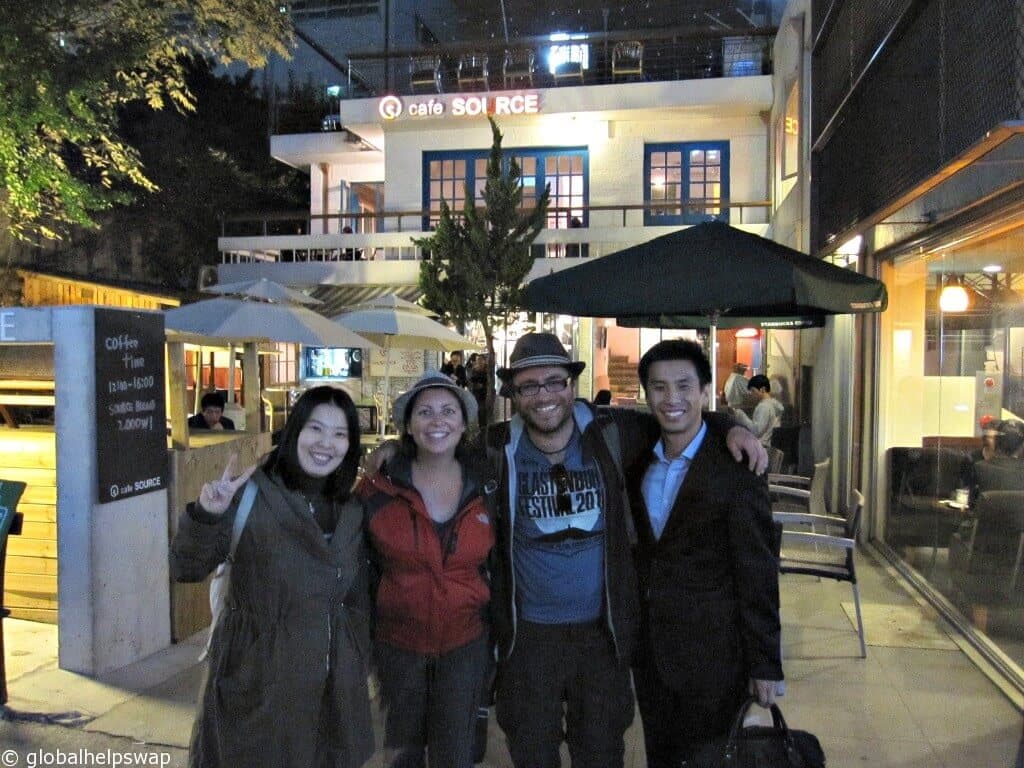 We ended up staying for 5 days with Joon & Sunny. It was like living with friends. They were so warm and hospitable. We learnt so much about Seoul and South Korea from them too which is another huge plus point with couchsurfing. Living with locals really opens up a place and you get to see things that you would never see as a normal traveller.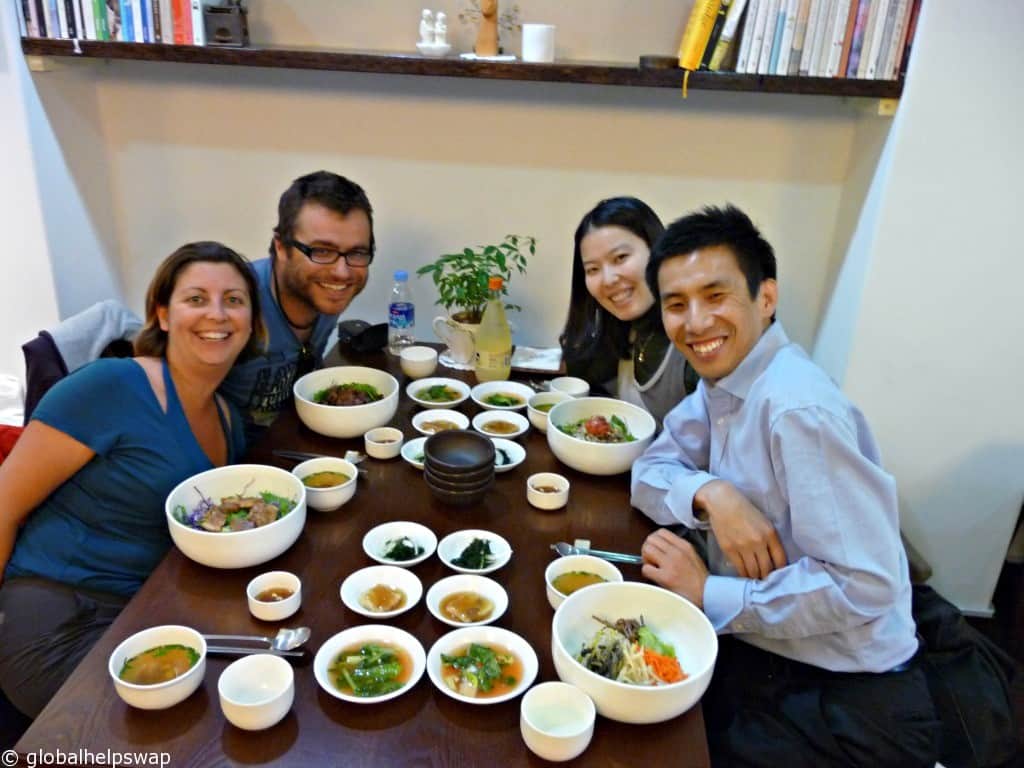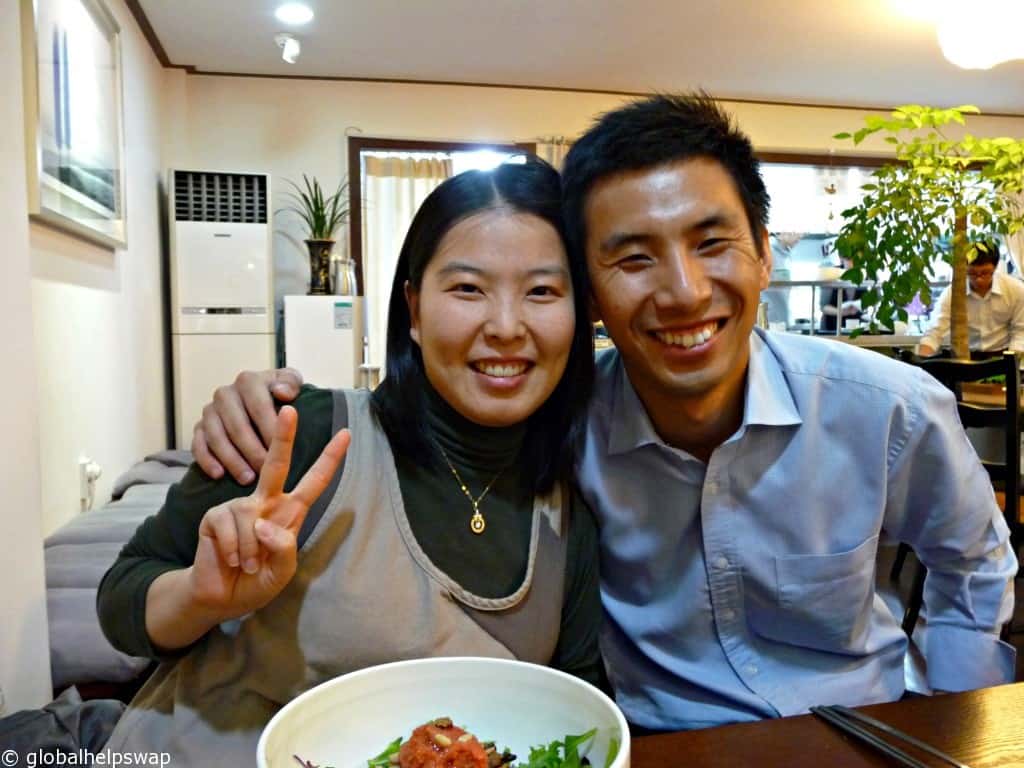 We met Yoon and Sunny as strangers but we left them as friends. To this day we are still in touch and we hope one day they can come to London so we can host them. You see, couchsurfing is a truly amazing experience and we are not all maniacs.
globalhelpswap
tips for memorable and meaningful travel
#loveyourtravels
Voted as a top travel website by:
http://www.theguardian.com/travel/2013/sep/18/top-travel-websites-globalhelpswap