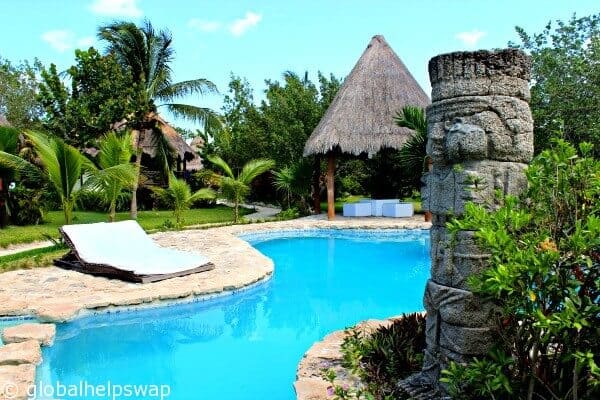 Memorable accommodation in the Yucatan, Mexico.
Our last port of call in Mexico before flying back to London was the beautiful island of Holbox where we stayed at the wonderful Villas Delfines Hotel. You know when you book hotels that claim to be "eco" but when you arrive their only eco credentials are telling you not to wash your towels every day?
Well Villas Delfines is truly an eco hotel where they practice what they preach. It was so refreshing to see a hotel and it's staff really respect the environment they work in. The hotel was the first on Isla Holbox and is situated on the best beach on the island where the ultra calm waters of the Caribbean are just a few steps away. Villas Delfines also proved that you can do eco without skimping on comfort and luxury.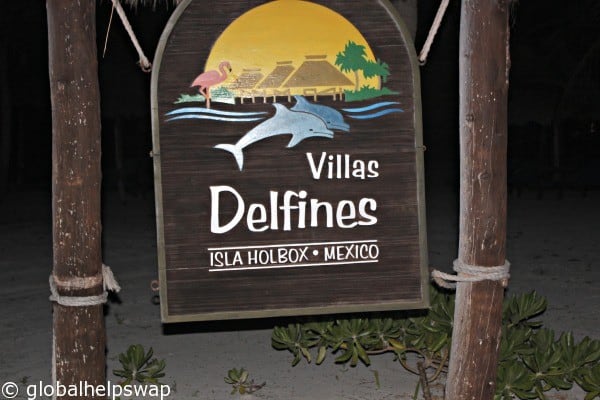 The Bungalows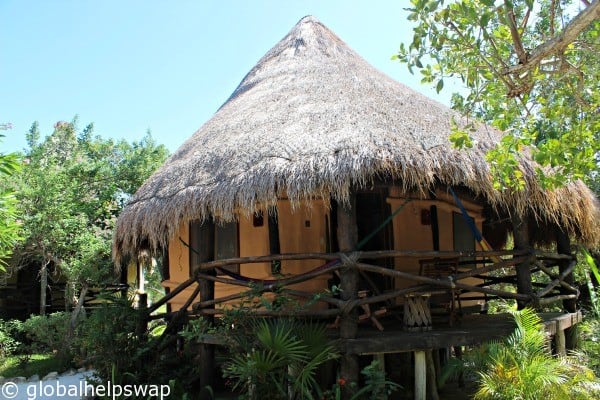 There are 3 choices of bungalows at Villas Delfines. The garden bungalow, the superior bungalow and the sea view bungalow. The garden bungalows come with a fan and are slightly smaller than the others. We stayed in the superior bungalow which has 2 double beds, air conditioning and fans, mini bar, hairdryer, coffee maker with complimentary tea and coffee and a spacious terrace with 2 hammocks. It was so nice to have 2 hammocks as normally we fight over who gets to laze on the 1 hammock! All the bungalows have their own bathroom with the shower water heated by the hotel's solar panels.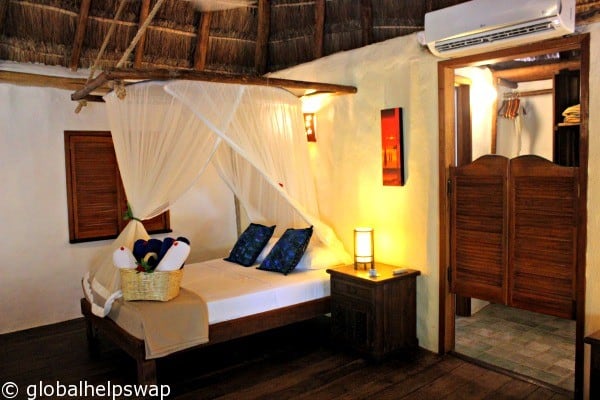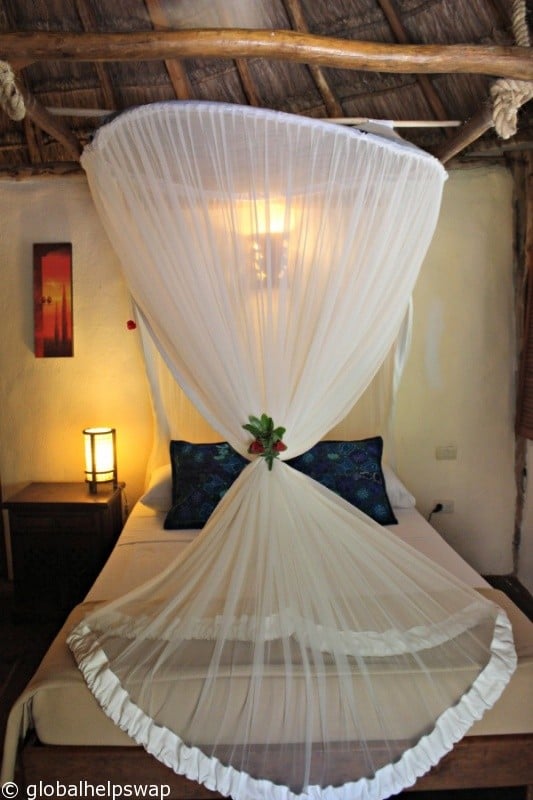 All bungalows also come with an eco toilet (compost toilet). If you have never used one of these, don't worry they will not stink out your bungalow. If they are built in the right way (which the ones at Villas Delfines are) you will not notice the difference between a conventional toilet and an eco one. On an island like Holbox saving water is really important so it was great to see Villas Delfines doing their bit. They even use the compost for their garden!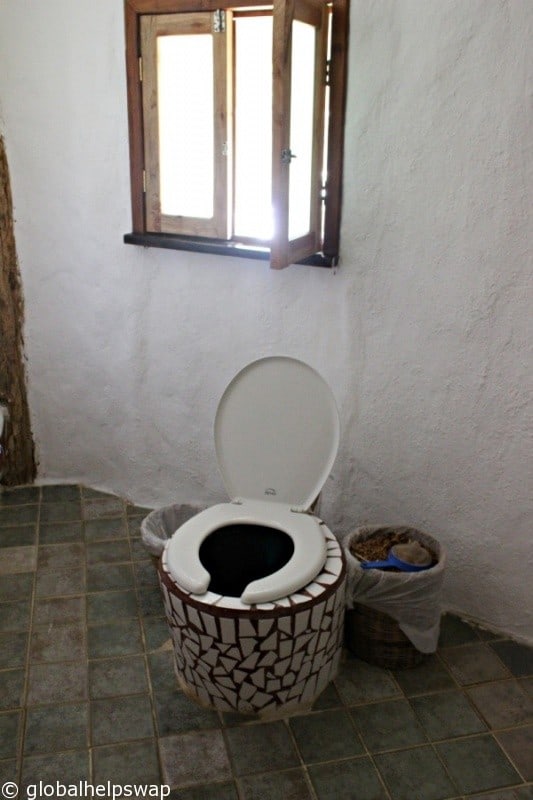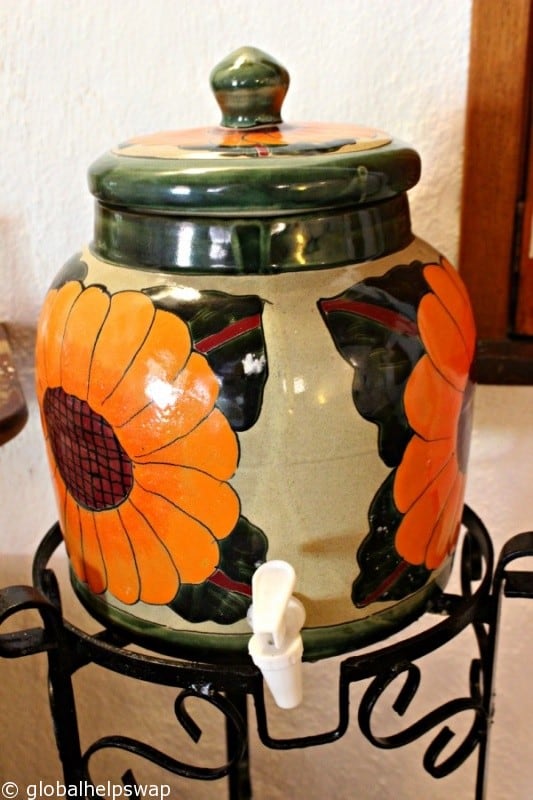 Facilities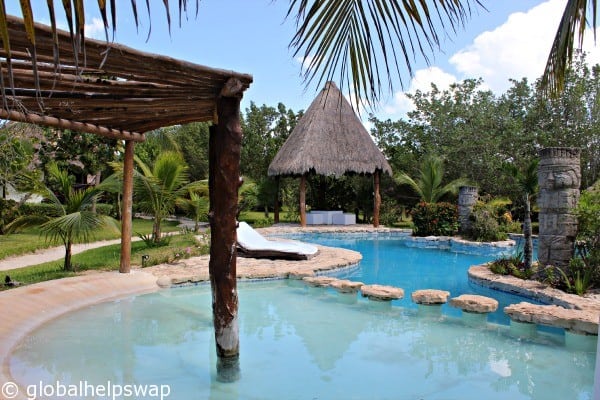 Swimming Pool – The swimming pool is located in the garden and sheltered from the frequent winds that hit Holbox. It has a shallow children's pool.
Spa – I had a wonderful massage at the Mayan Spa. It is right next to the pool with lovely views.
Beach – Villas Delfines is located directly on a fine sand beach on Isla Holbox. There are beach lounge chairs with cushions. During our stay we felt this area could do with some cleaning up. A few of the lounge chairs were broken and the area felt unloved.
Restaurant – The restaurant at Villas Delfines opens every day from 7:30am-10:00pm. During the same hours they also offer room, beach and pool service. From the menu you can enjoy typical Mexican dishes as well as international cuisine.
Free wifi for all guests
Free use of kayak
Location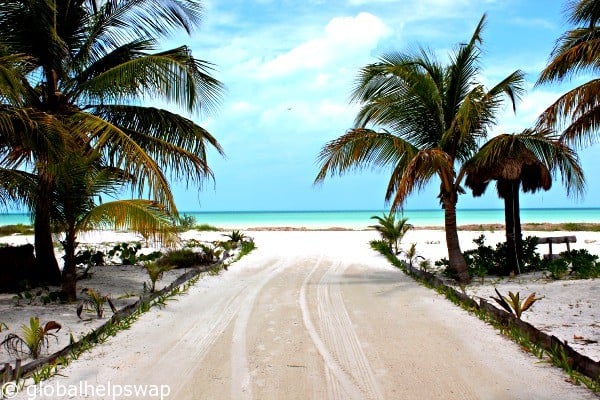 The sea in front of the hotel is shallow and there is a sandbank that locals and tourists use as a sidewalk. On one day, Karen and I sat in the shallow waters with a bottle of white wine whilst watching sunset. It was magical.
The town is where most of the islands inhabitants live and where most of the restaurants are located. It took around 20 mins to walk to the town from Villa Delfines but that was at island pace!
Conclusions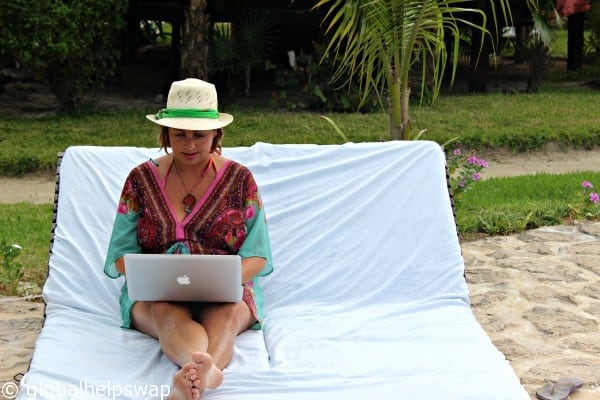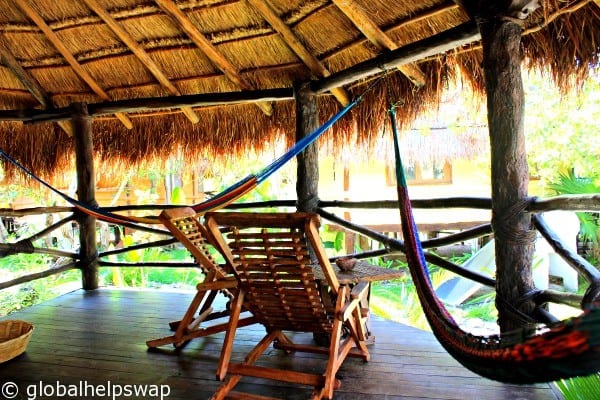 We had a wonderful 4 day stay at Villas Delfines and would recommend staying. The staff are really warm, helpful and genuinely want you to have a good time while you are with them. The bungalows are large and are finished beautifully. One word of warning though, when you book ask if there are any weddings due at the hotel. We had a wedding one night which kept us awake all night. We were fine with it but if you have children it could be pretty tiring the next day!
To book a stay at Villas Delfines just click this booking link.
Disclaimer: We were kindly invited as guests by Villas Delfines. As always all opinions and thoughts are our own.
#LoveYourTravels