Culture
Iglesia La Merced in Granada, Nicaragua is probably the most beautiful church in the city. It was originally built in 1539 but like the city itself the church has had many facelifts as it has been destroyed and rebuilt many times over the centuries.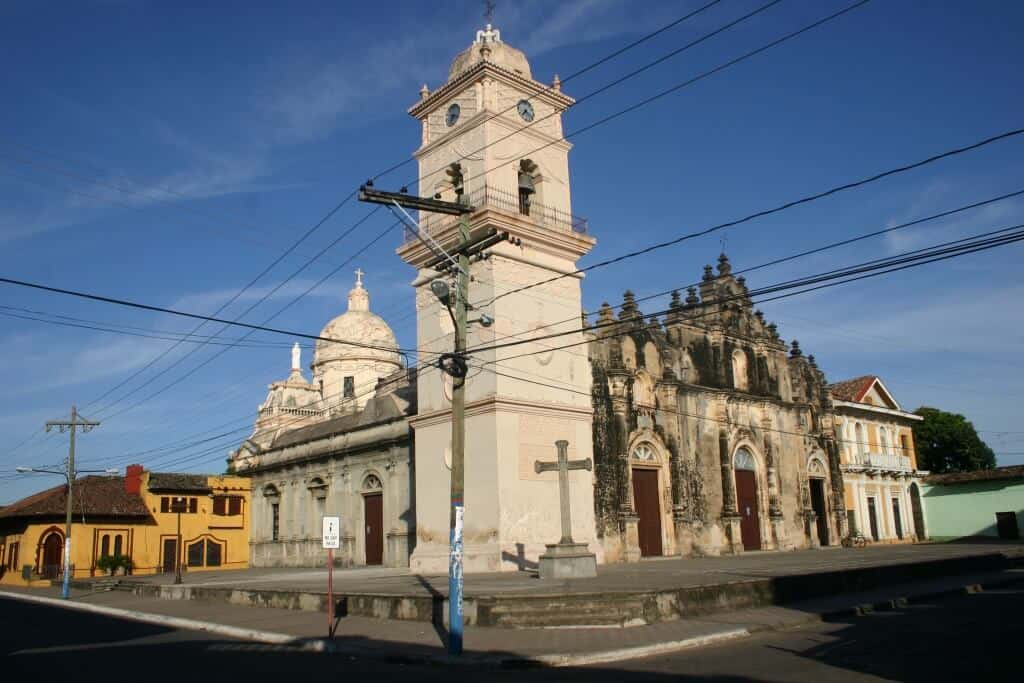 The front of the church was built in the 1780's, many say that it needs some repairs but I liked the faded grandeur it gave off. Like the nearby Cathedral, Iglesia La Merced has a clocktower you can climb to give you nice views over Granada and Lake Nicaragua. To the south is Mombacho Volcano.
It is quite incredible how many times the church has been burnt down. The pirate Morgan (from Captain Morgan fame) plundered and set the church on fire in 1670. After its reconstruction it was burned down again during the Filibuster War.  Finally in 1856, the American adventurer and former President of Nicaragua, William Walker set the church on fire. Because of its many rebuilds, Iglesia La Merced displays a variety of architectural styles, varying from neoclassical decorations to a baroque style facade.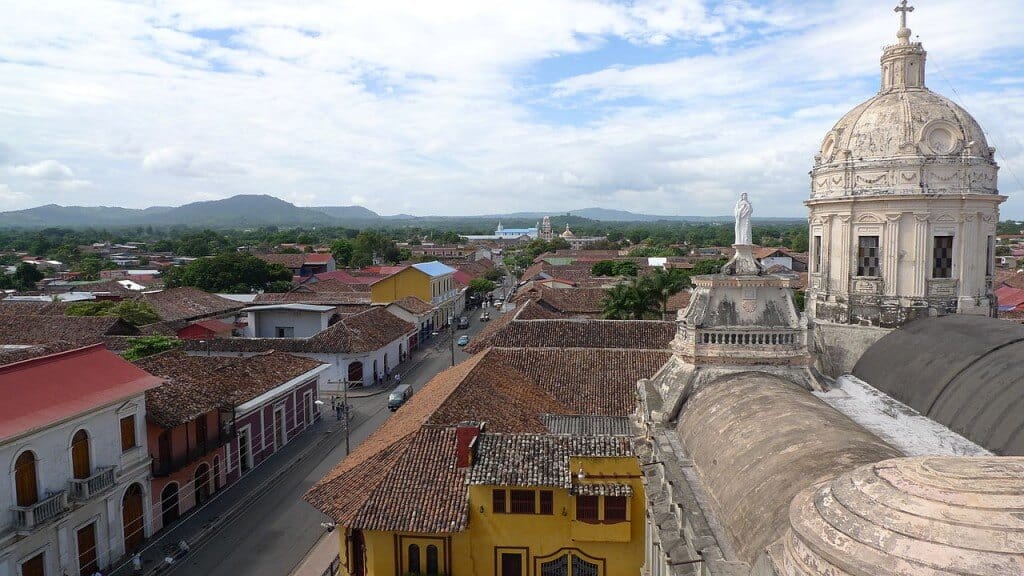 Getting There:
Iglesia La Merced is located on the northeast corner of the intersection of two streets: the Calle Real and the Avenida 14 de September. It is just a short walk from the central park.
Opening Hours: 
11am-6pm
Price (to climb the bell tower):
$1
Are you heading to Granada, Nicaragua? Then check out our Things to do in Granada, Nicaragua post before you go.
#LoveYourTravels