Hotel La Semilla | A place to call home in Playa Del Carmen
Memorable Accommodation in the Yucatan, Mexico.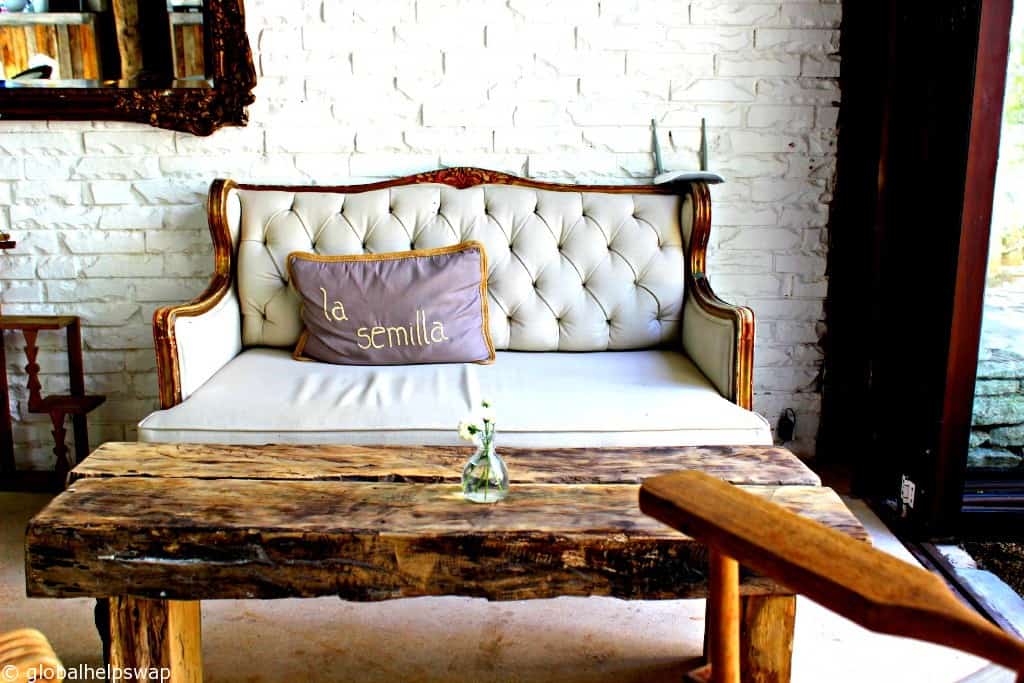 Imagine walking into a hotel and wanting to take every piece of furniture home with you. That's what our initial reaction was like when we arrived at Hotel La Semilla.
Tucked into the hippest part of Playa Del Carmen, Hotel La Semilla is a much-needed sanctuary to escape the hustle of the surrounding streets. The hotel is designed in the Rough Luxe style with 99% of its unique furniture found at flea markets all over Mexico.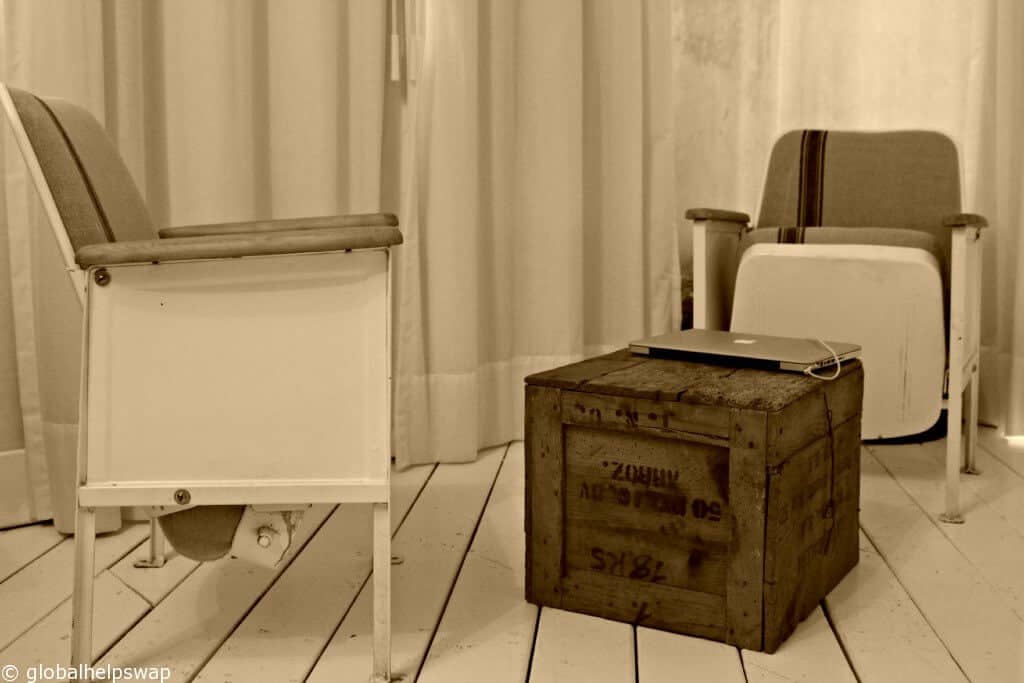 The owners Alexis and Angie, met in New York years ago. They both had worked in high-end hotels around the world and their dream was to open a boutique b&b in their home country of Mexico. We are happy to say that their dream came true.
We have stayed in many hotels over the years but none of them compare to Hotel La Semilla. From the moment you walk in you get treated like you are a returning friend. Each room (there are 9 in total) is decorated uniquely. We were lucky enough to see them all and as we walked about we would make gasps of delight as we noticed a surprising little detail.
But don't take my word for it. Let me take you on a tour of this oasis so you can judge for yourselves.
The Reception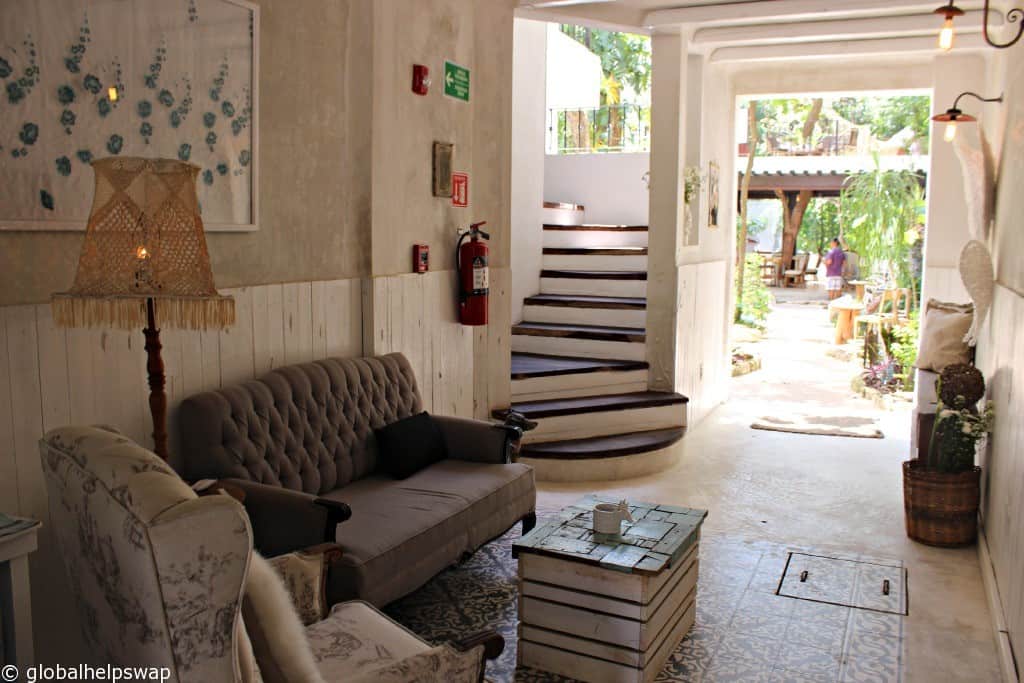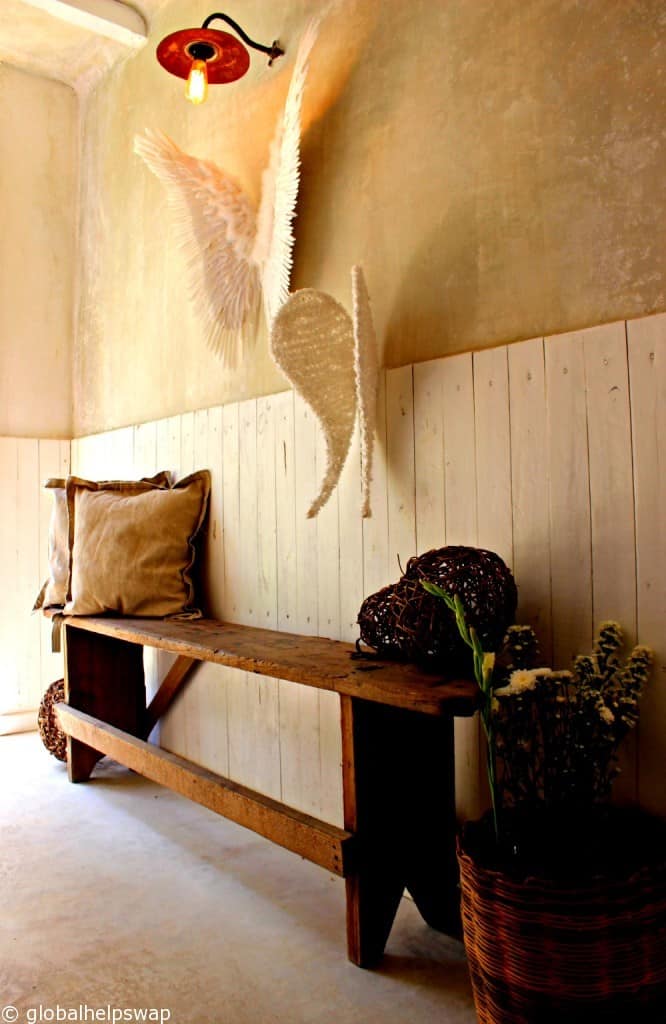 As you walk in Guimel the receptionist will greet you like family. He is a real historian buff so probe him about the history on the local area and Mexico as a whole. Check out the angel wings on the wall. We know a few people who would love to steal this idea!
The Rooms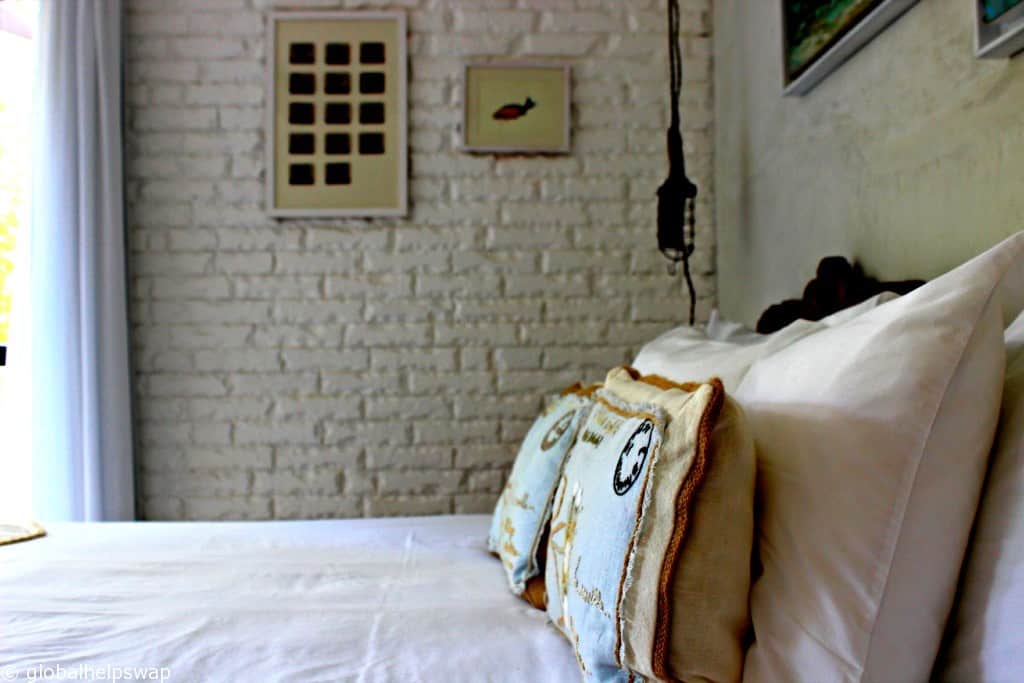 As mentioned before there are only 9 rooms at Hotel La Semilla so you are guaranteed a personal experience. The rooms vary in size starting with Cuartitos and going up to the Suites Terraza. All come equipped with a/c, free wifi (for all you bloggers out there!), organic bath products and a safe. Maria the always smiling housekeeper will keep your room tip-top and refill a large jug of drinking water every day as Hotel La Semilla has a no plastic policy (which we love them for!)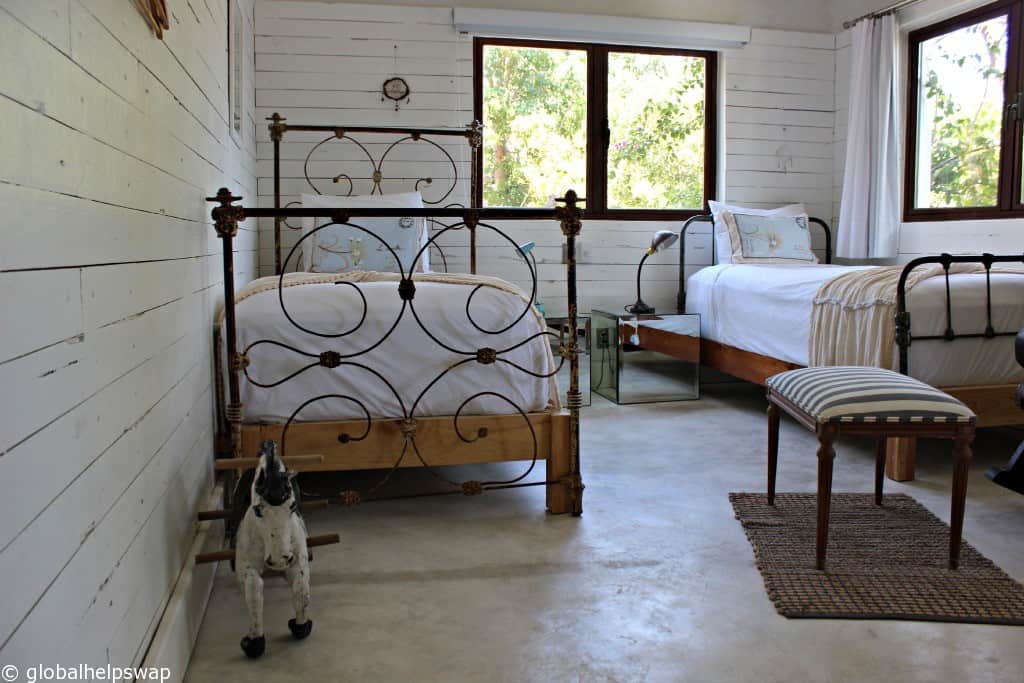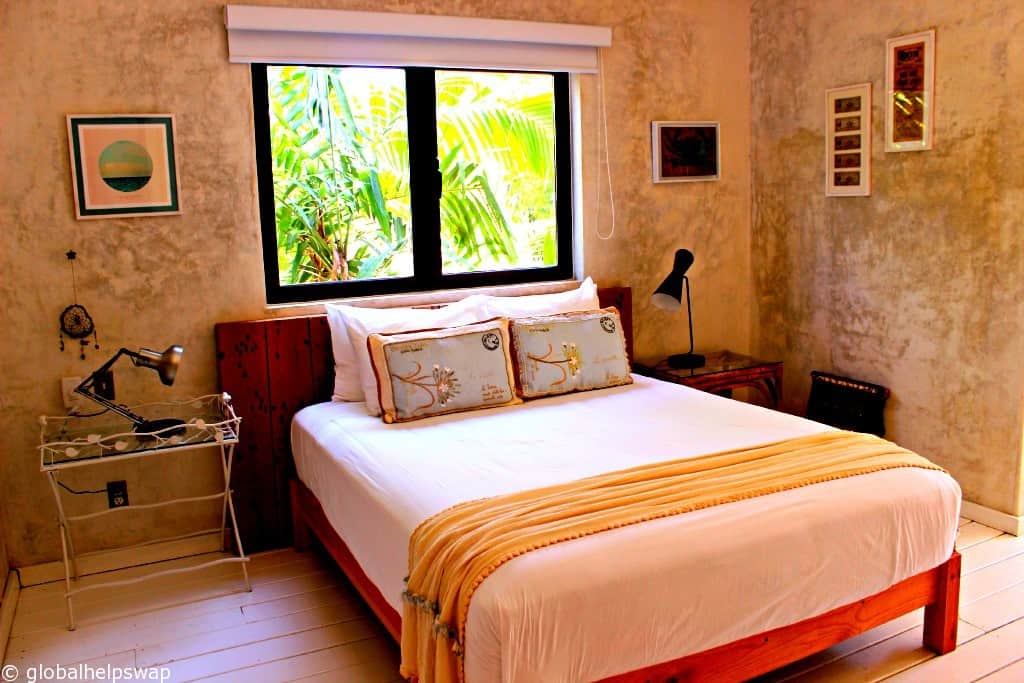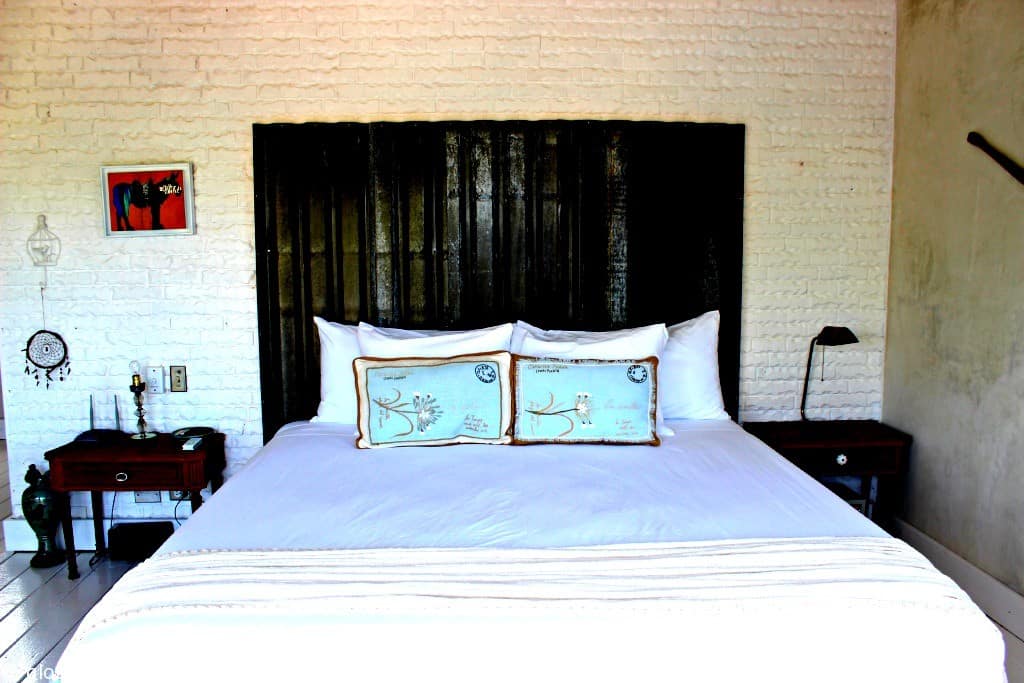 The Garden & Roof Terrace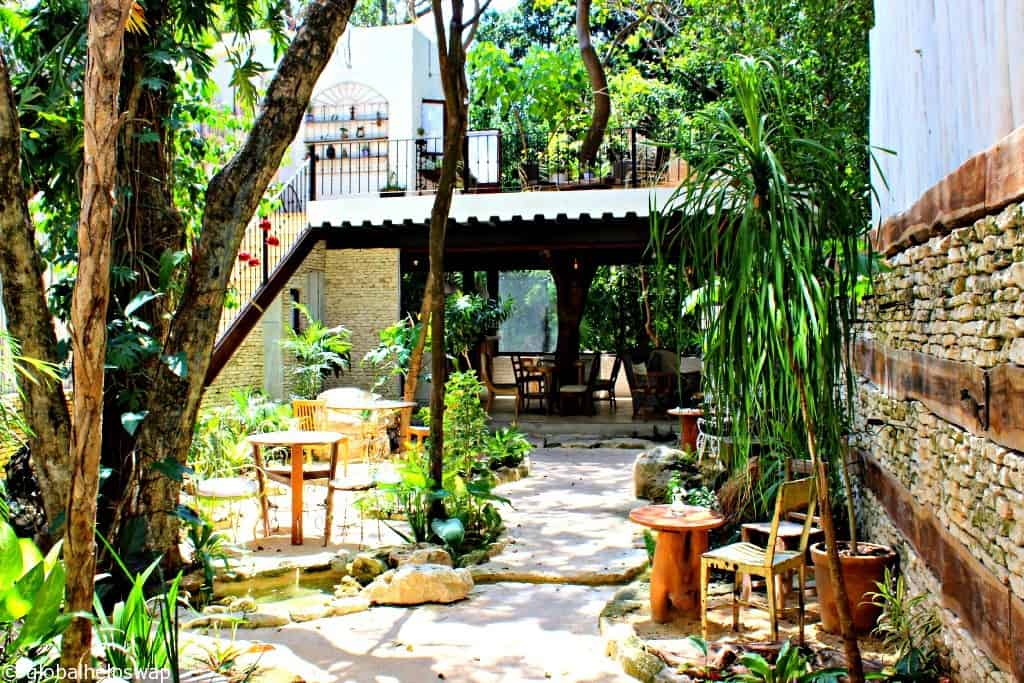 Playa Del Carmen is a hectic town so the garden & roof terrace at Hotel La Semilla are the perfect zones to pick up your holiday book and chill out.
Another amazing fact about the hotel is that not one tree was cut down during construction. If you look closely at the back of the photo above you will even see a tree going through the ceiling of the breakfast area! But that's not all. When construction began next door to Hotel La Semilla, Alexis asked the construction crew if they would transfer one of the trees that they were going to cut down to the Hotel La Semilla garden. They did and it's thriving.
There are so many facets of that story that we love. The fact that the construction team stopped work to save and move a tree. The fact Alexis noticed the tree and finally the fact that the tree is thriving. Hotel La Semilla is truly a green hotel.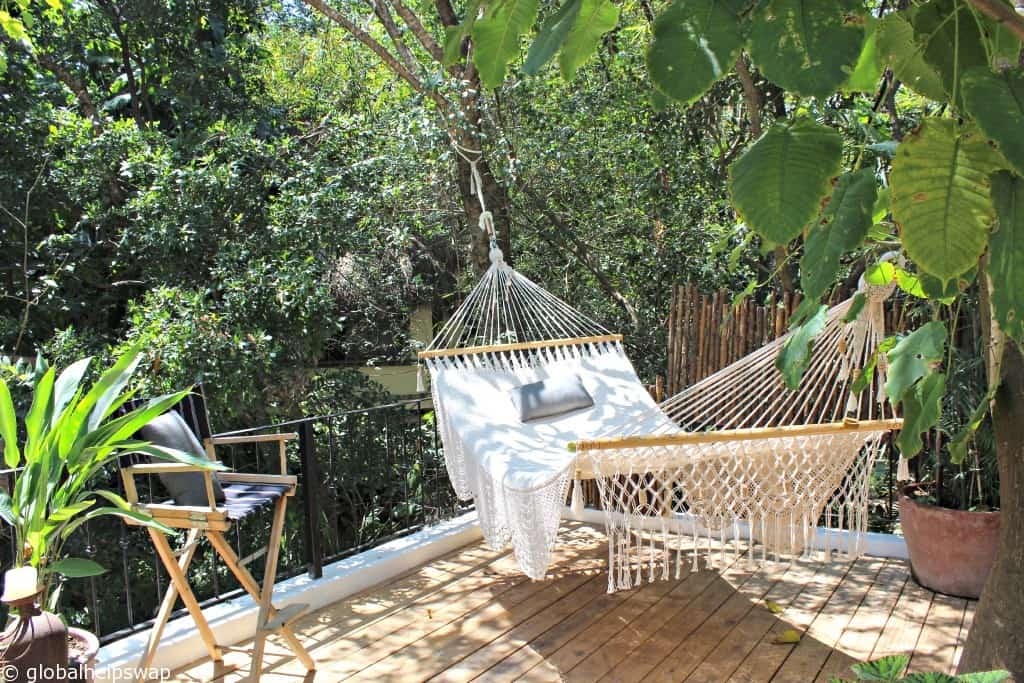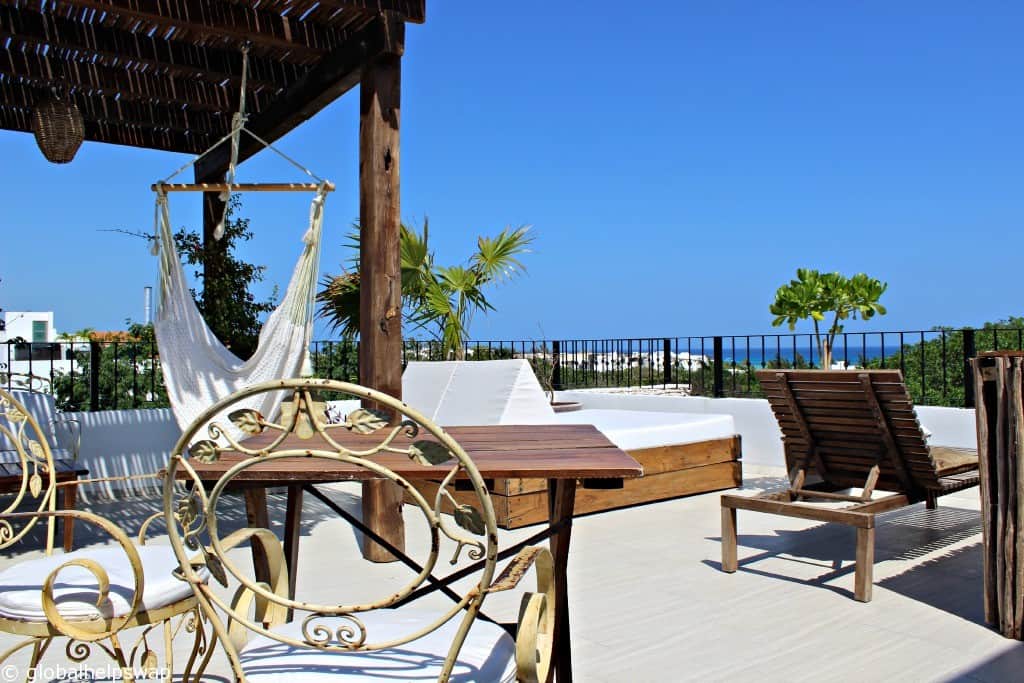 The terrace has great views over the Caribbean sea and is the perfect spot to watch sunrise. If you get too hot soaking up the rays you can cool down by having a shower right on the terrace itself. At night the garden and terrace are lit by candlelight making it the most romantic setting in Playa Del Carmen.
The Design & The Details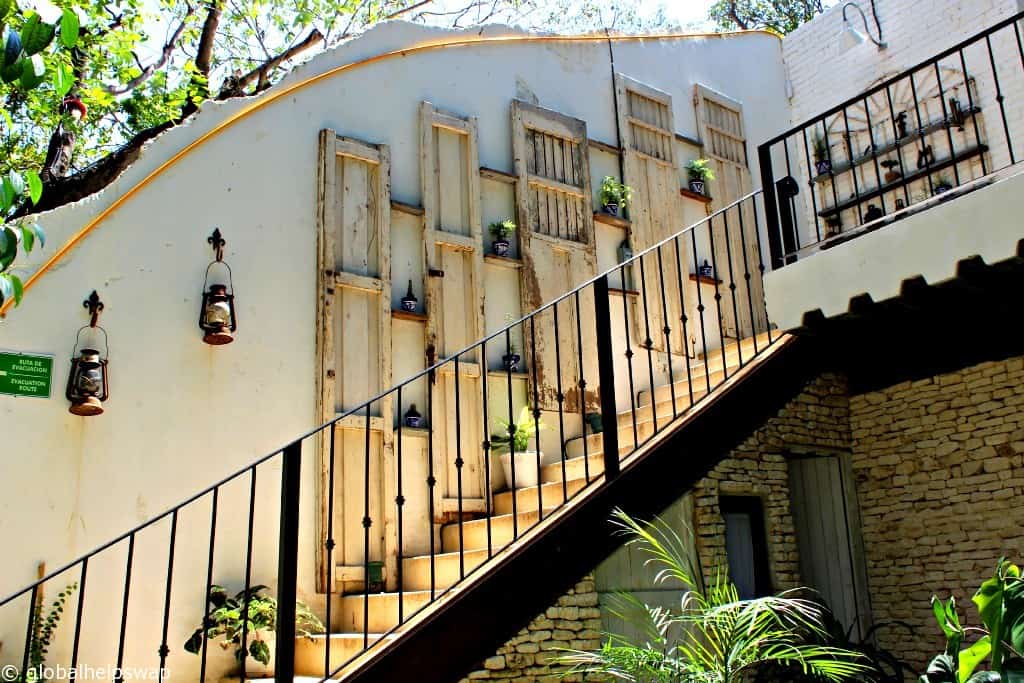 Who would think to put old doors on a wall? We wouldn't but we will now! We have admitted to Alexis and Angie (who is the idea's guru) that we are going to steal all of their ideas for our new home. We have never seen so many amazing ideas in such a small place.
The design of the hotel follows the "Rough Luxe" movement. Hotel La Semilla capture what it means perfectly on their website. Here is a snippet: "We define Rough Luxe as the embracing of imperfection created by the wear and tear of time. Dedicated to the authentic and the unpretentious, reversing the past from the youthful perspective of the present."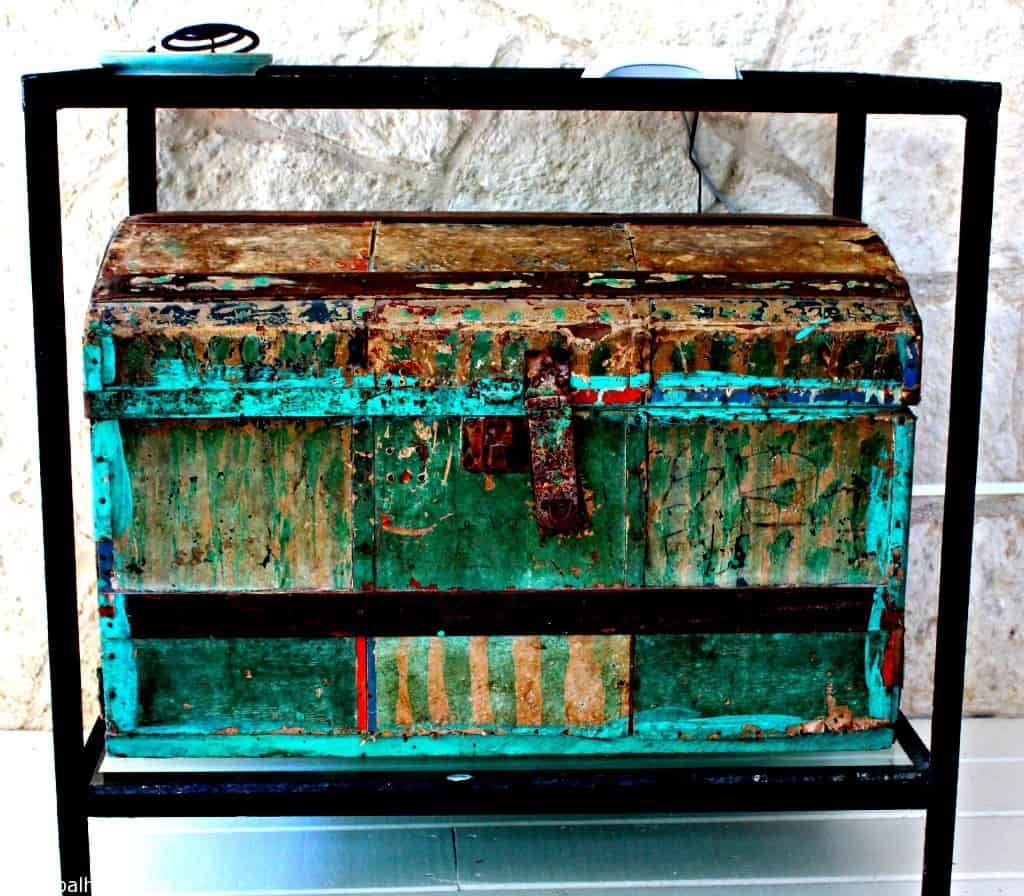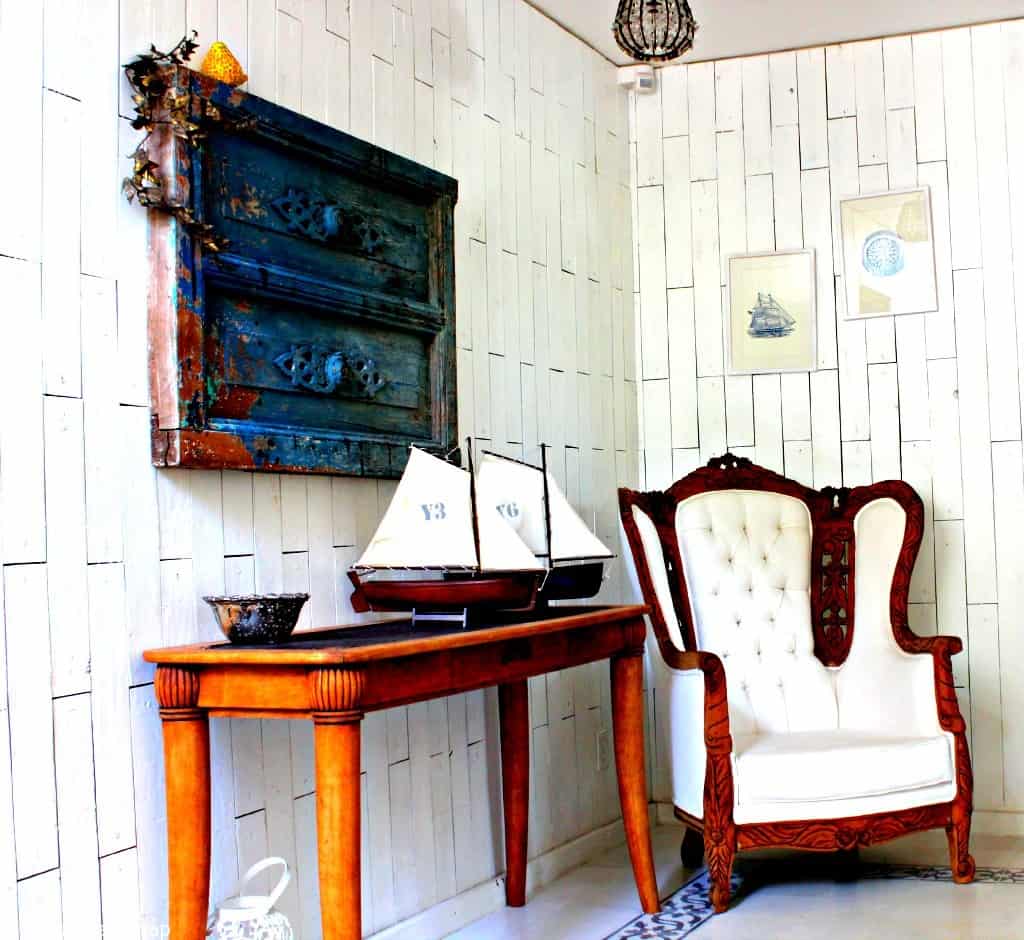 Nothing captures the creativity used more than the photo below. At first glance you just think that it's a normal light. At closer inspection (and Alexis enlightening us) it is actually an old hospital drip. Amazing. It makes you want to head out to flea markets straight away.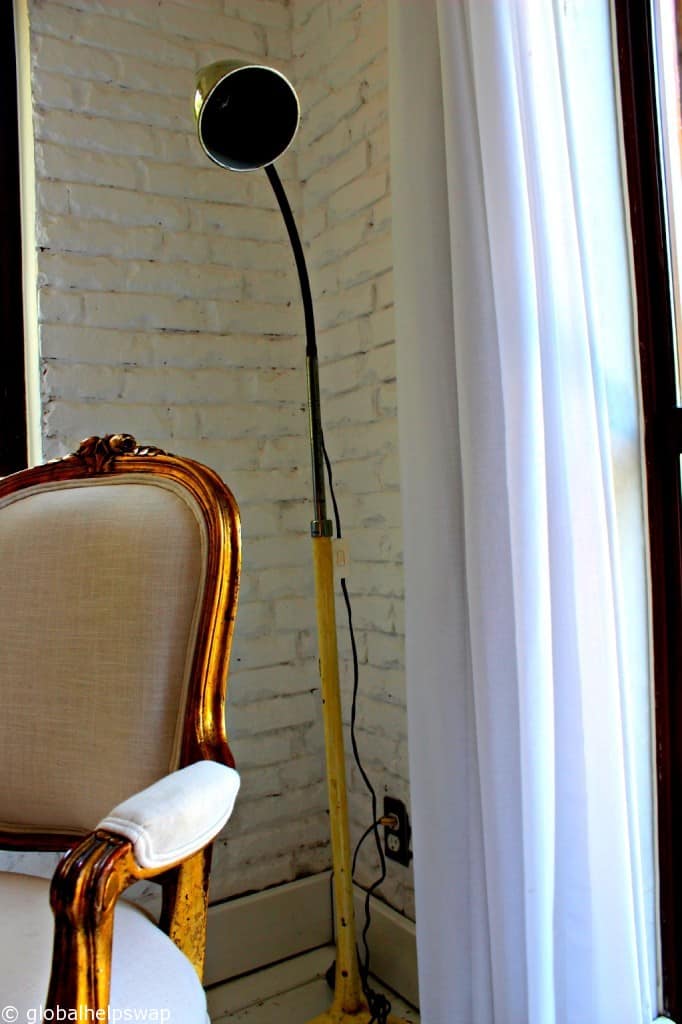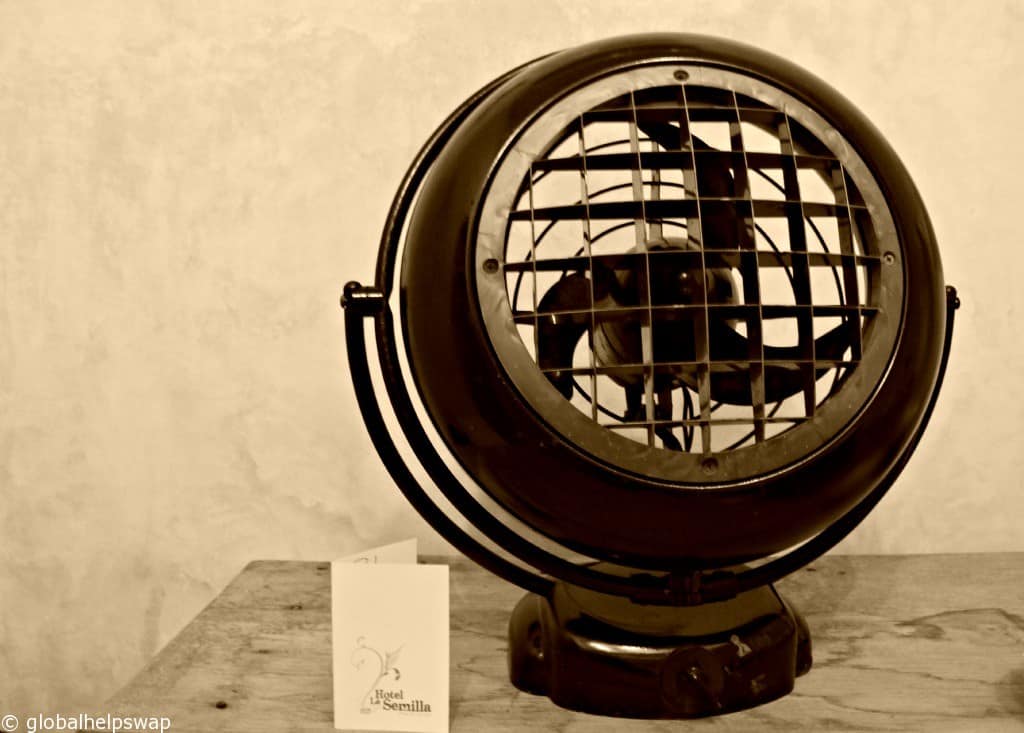 The hotel is a bed and breakfast. Gabriel the cook will serve you up a delicious organic breakfast every morning in the garden. They also cater for people's needs so if you have any special requests let them know.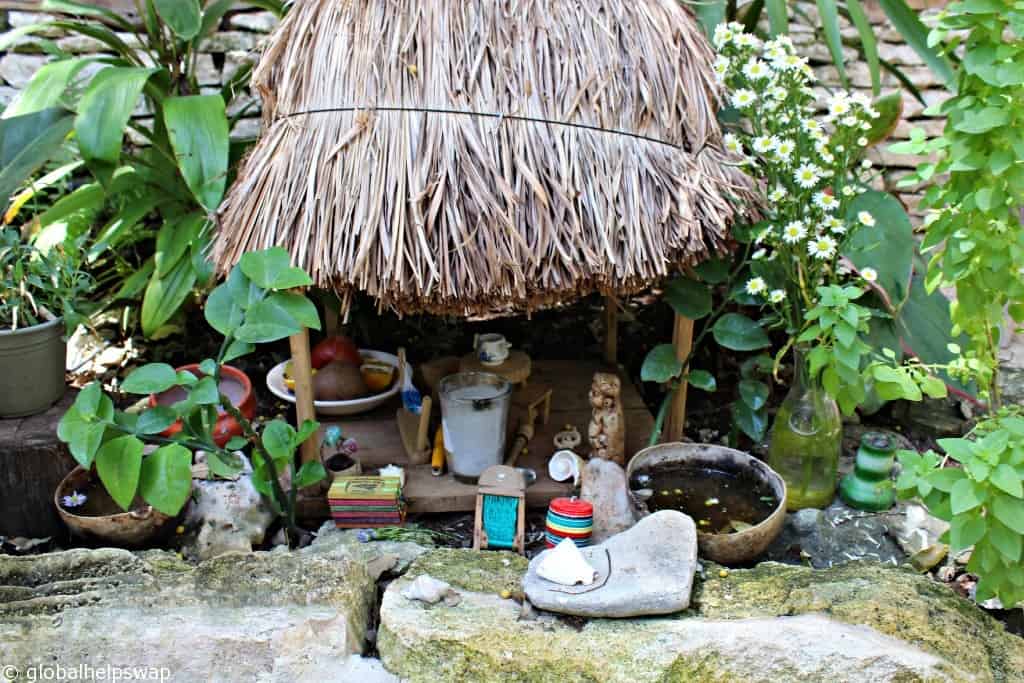 Above is the trolls house. Every day the staff keep the trolls happy by giving offerings. After all they were in the garden first and we don't want them to curse the hotel. We have seen this ritual in Bali and Iceland too. From what we have seen in Hotel La Semilla we think the trolls are lucky to have Alexis and Angie as tenants!
Conclusions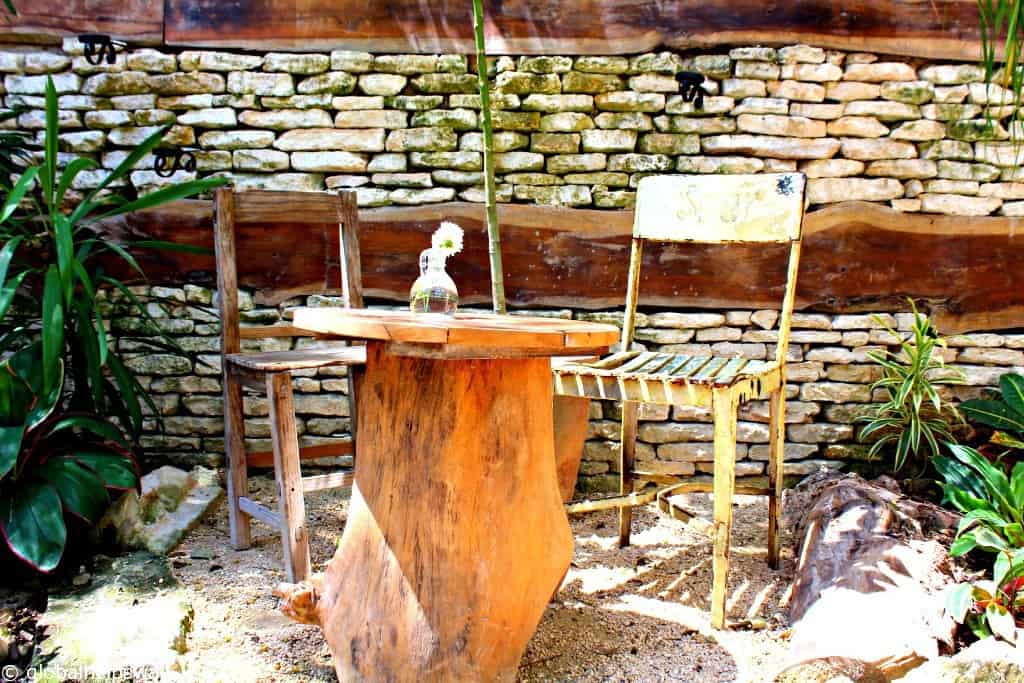 If you are visiting Playa Del Carmen then you HAVE TO STAY AT HOTEL LA SEMILLA!!! Sorry about shouting but we feel very strongly about it. It will be a memorable stay, trust us. You will receive great service in a stunning hotel in the coolest part of Playa Del Carmen, what more can you ask for?  We have nothing negative to report apart from our stay was too short! We will be back.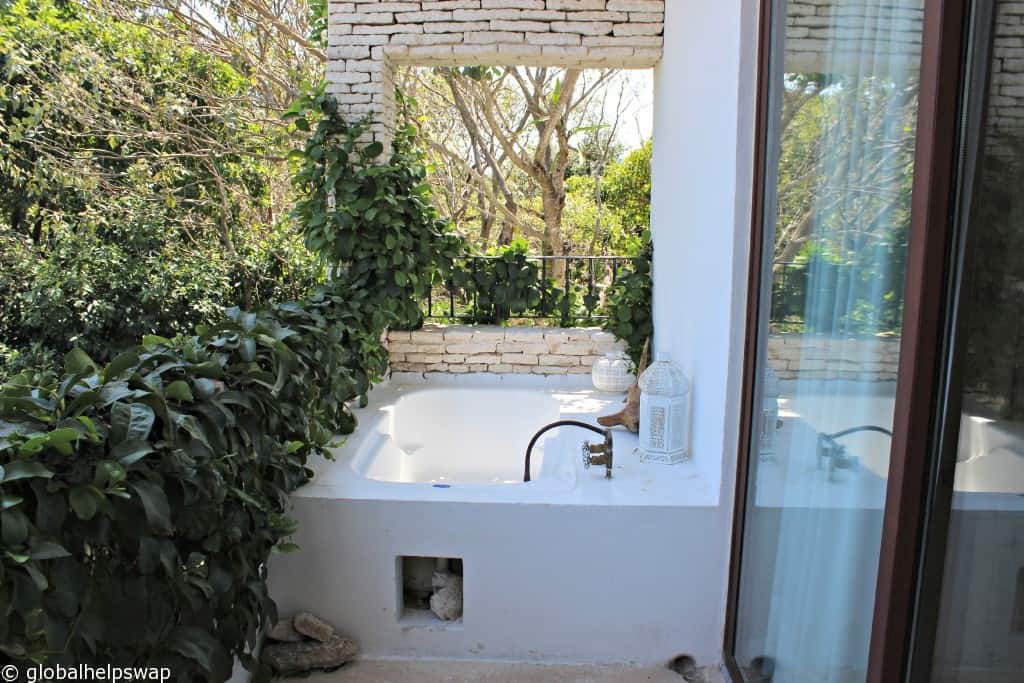 Meaningful Travel: Hotel La Semilla collaborates with the Amigos de Sian Ka'an Organization, one of the best Mexican conservation, sustainable development, and educational institutions. Amigos de Sian Ka'an is a non-profit, non-governmental organization established in June 5 of 1986, by a group of scientists and conservationists.
Their Mission: The conservation of biodiversity and the maintenance of ecological processes for the well-being of present and future generations. 
By booking with Hotel La Semilla via their website, a percentage of your payment goes to preserve our local community!
If you are interested in feeling like a local, act like a local. 
Amigos de Sian Ka´an
To book a room just click here. (Let them know you read the blog)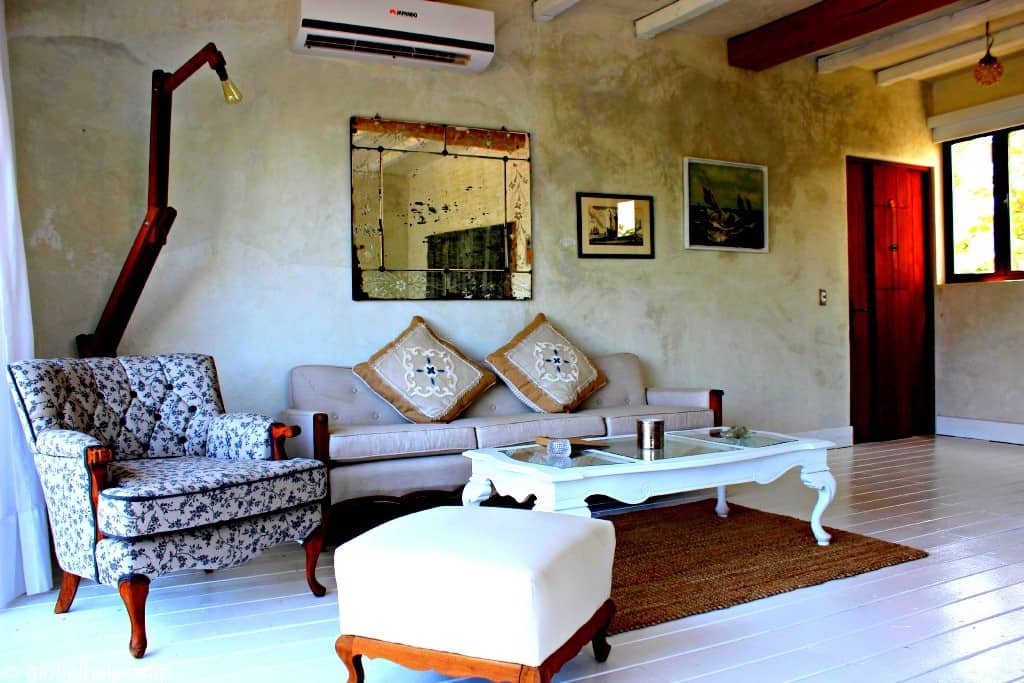 The name La Semilla means The Seed in English. It was inspired by a Yoga position of the same name. All you gardeners out there will know that for a seed to grow it needs good conditions, water, light and love. Just like the hotel. When you check out you are given a small bag of seeds to plant yourself which we think is the perfect finishing touch to one amazing hotel.
Disclaimer: We were kindly invited as guests by Hotel La Semilla. As always all opinions and thoughts are our own.
#LoveYourTravels
globalhelpswap
tips for memorable and meaningful travel
Voted as a top travel website by:
http://www.theguardian.com/travel/2013/sep/18/top-travel-websites-globalhelpswap