Hidden Gems In UK. Are you ready to discover some secret spots in the UK?

Are you tired of being in the same places as the crowds and want to get off the beaten path? Then why not visit some of the destinations below to explore somewhere exciting and new?
Yoesden Nature Reserve, High Wycombe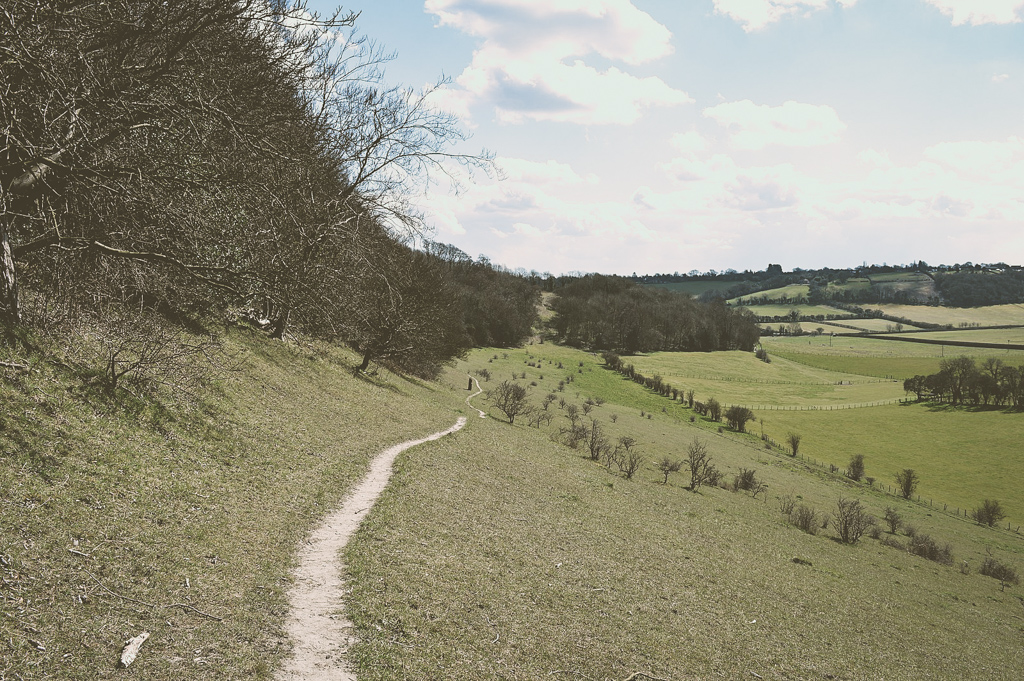 Situated just outside High Wycombe, Yoesden Nature Reserve is an untouched part of the Chilterns that is a haven for wildlife. This chalk grassland is undamaged by farming, grazing and fertilisers.

Try to spot butterflies, wildflowers and birds as you walk around. This reserve hasn't changed much since the middle ages.

It is free to visit and open all year round.

Tyneham, Dorset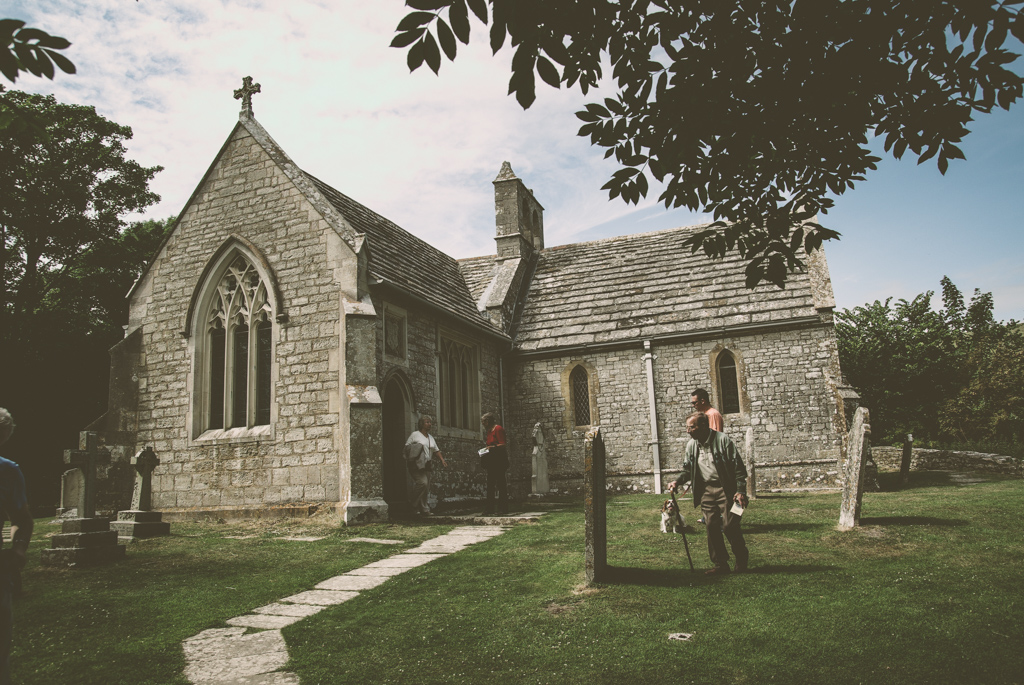 If you fancy visiting an ancient village without the crowds and locals moaning about tourists, then Tyneham in Dorset is for you. Why? The population of this village is zero!

This ancient area was mentioned in the Doomsday book and there is evidence that people had lived here since the Iron Age.

In 1943 the Ministry of Defence purchased the village and used it as a firing range in the second World War.

Now, it is a lot more peaceful. (Maybe a bit too peaceful.) You can visit it on various walking paths. Most of the buildings have been left giving the village a ghost town vibe. The church and school have been restored and feature exhibits telling the story of the village.

Blakeney Point, Norfolk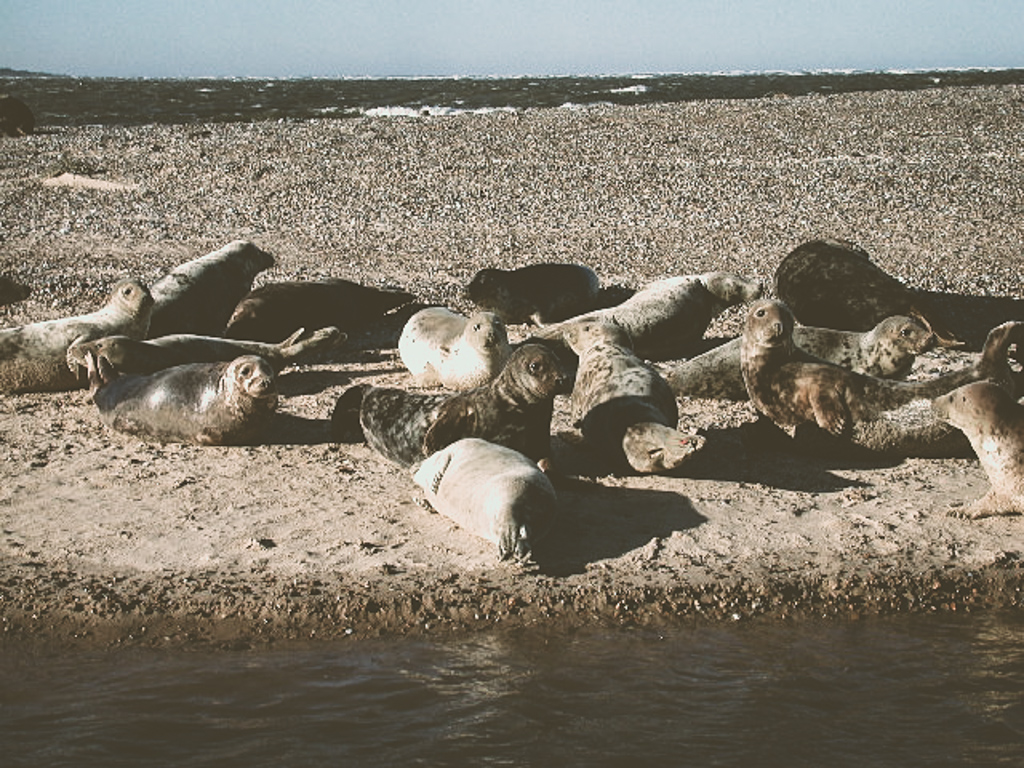 The UK is home to a wide variety of significant sea life. When I mentioned to people that you can go Whale Watching in the UK, their reaction is surprising. They had no idea.

Blakeney Point in Norfolk is a great place to see Grey Seals. This National Trust Reserve is open all year round and is great for walkers, sightseers and wildlife enthusiasts alike.

It is also an important place for Terns. They put on a spectacular display in summer. The best way to see the wildlife on Blakeney Point is to enjoy a ferry trip, departing from Morston Quay.

Sunbiggin Tarn, Yorkshire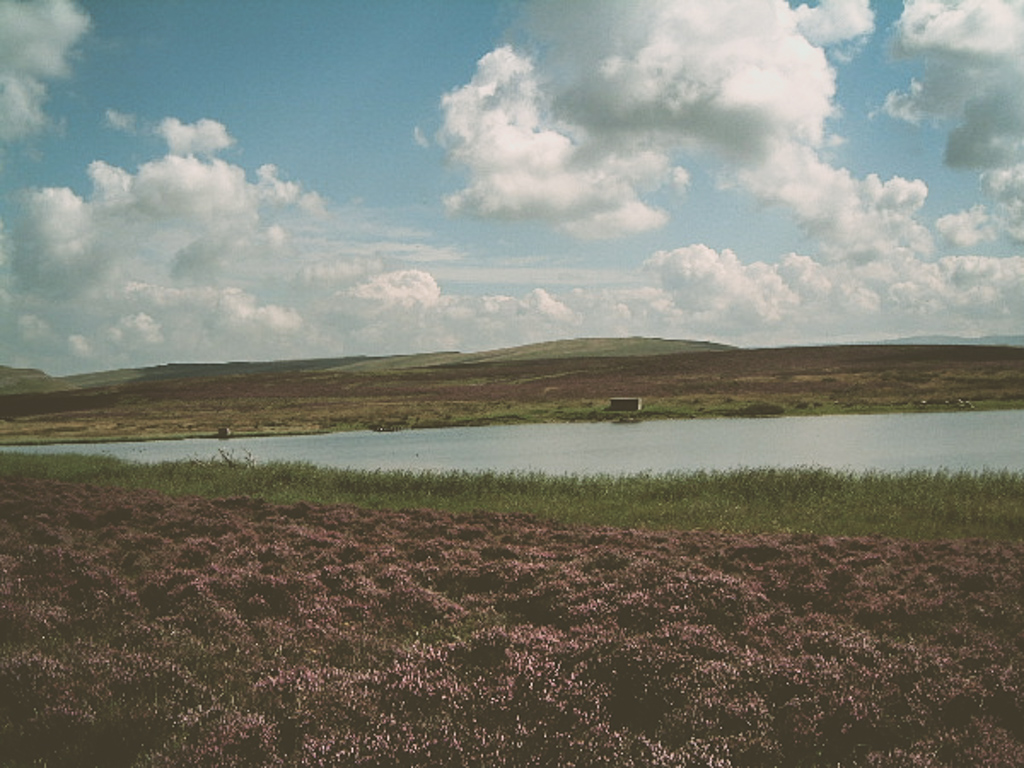 Set in an isolated part of the Yorkshire Dales National Park, Sunbiggin Tarn is the perfect spot if you are a bird watcher.

If you visit during the evenings in autumn or winter you will witness thousands of birds swooping and whirling in the sky above.

There aren't many lakes in this part of England so Sunbiggin Tarn attracts all kinds of wildlife (and the odd human).

Kyoto Gardens, London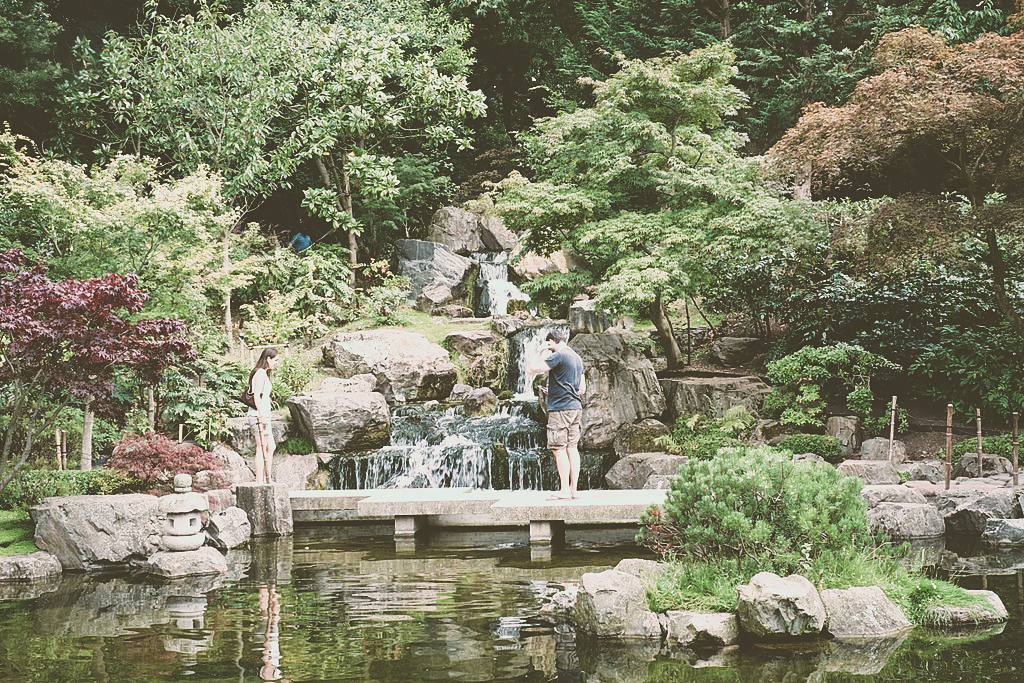 Defining a hidden gem is tricky. Is a place hidden if millions of people visit it? I have included the Kyoto Gardens in London because whenever I mention the place to friends they have never heard of it.

Set in Holland Park, the Kyoto Gardens is a Japanese garden donated by the Chamber of Commerce of Kyoto. It is the perfect place for tranquillity in bustling London.

You will find everything from Koi Carp-filled ponds to tiered waterfalls. Look out for my favourite, the Japanese Maple Trees.

The Rock Houses, Kinver Edge, Staffordshire


I once visited rock houses in Northern Tenerife and was blown away by their ingenuity. I had no idea we had rock houses in the UK.

The Rock Houses of Staffordshire were home to 44 people until the 1960s. The people were convinced to leave their caves and swap them for council housing.

The rock houses are now owned by the National Trust and are situated at Kinver Edge a 250-million-year-old sandstone escarpment.

You can walk into 3 of the houses and there is also a cafe. It is advised to book online before visiting.

Culbone Church, Somerset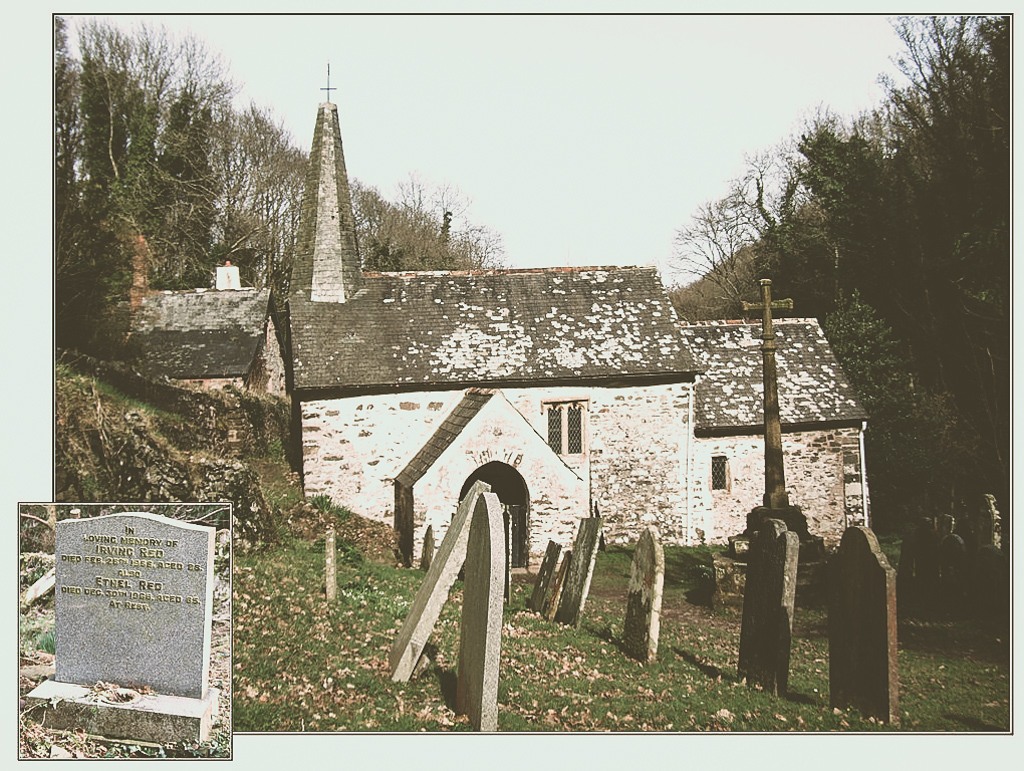 Culbone Church is the smallest parish church in England. To get to it you have to walk 2.5km through Somerset woods.

The church can seat about 30 parishioners but the average attendance is 7. The building is graded as Grade 1 by English Heritage. It is also recorded in the Doomsday Book.

You have to walk to get to the church. There is no car access whatsoever. If you are looking for a quiet place to contemplate, then this is the church for you.

Epping Forest, London and Essex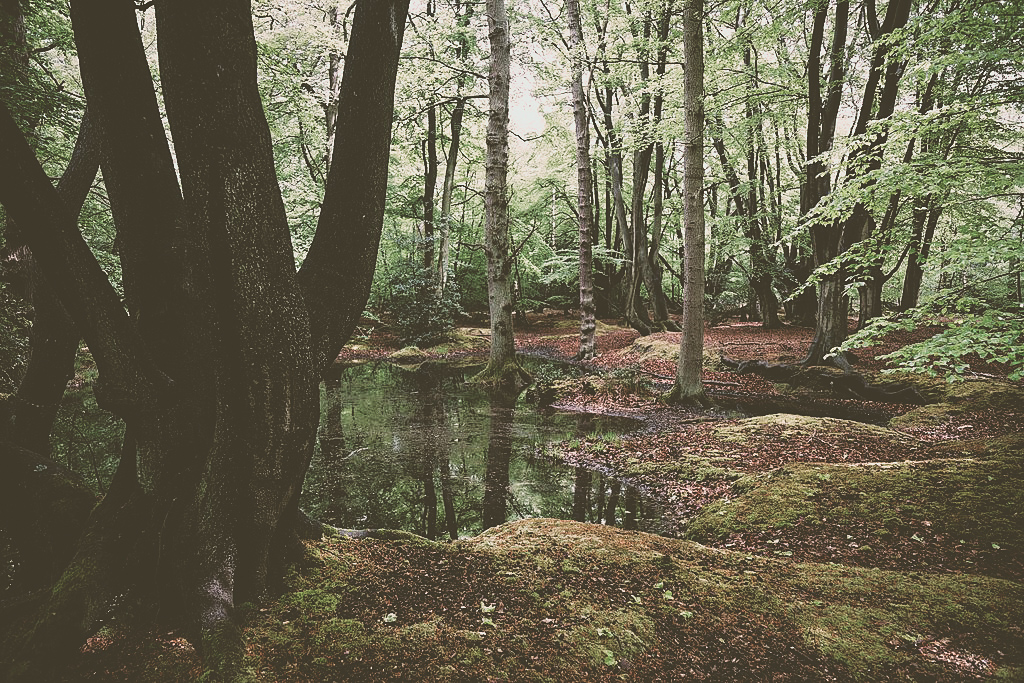 Most of my friends abroad get confused when I say I am off to the forest. They say but you live in London, what forest?

Epping Forest is so big that there are many parts that I would consider hidden gems. Birch Wood is a great place to spot wild Deer. We know where they hang out now, so our sighting rate is 100%!

Blackweir Hill is an area of the forest where there are several ponds. It is a great spot to sit and watch the world go by. High Beech is one of the forest's highest spots and gives you great views of the Lee Valley.

If you are looking to reconnect with nature why not head to the edge of London and take a walk in Epping Forest?

Cathedral Cave, Cumbria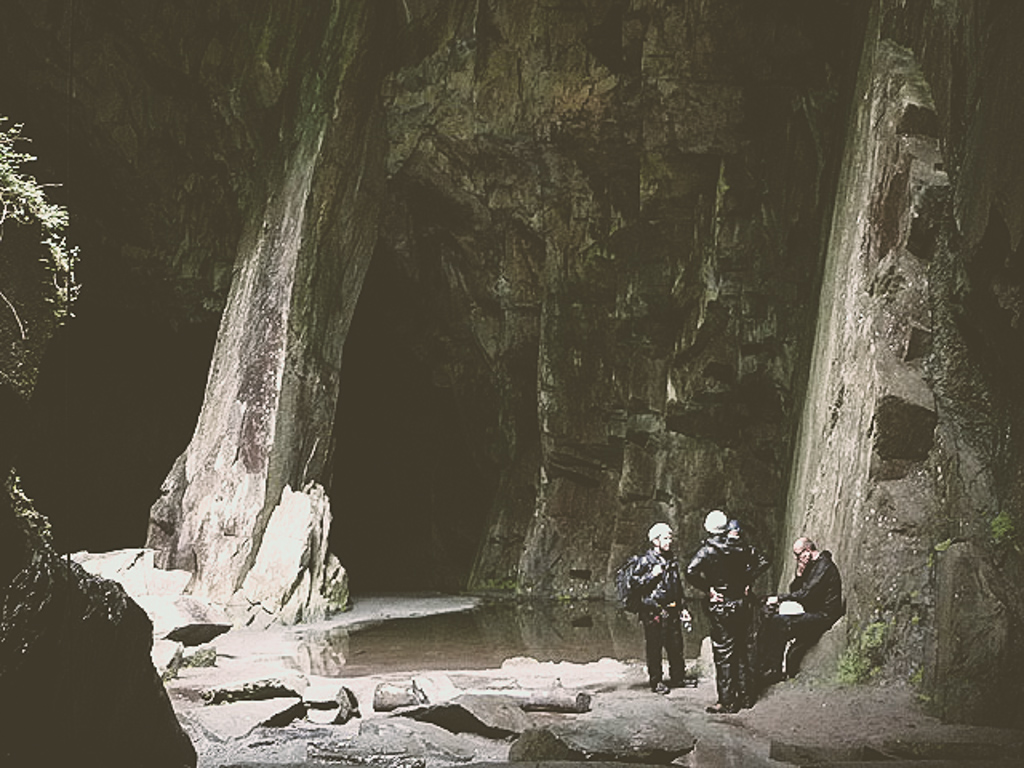 The Cathedral Cave is the largest quarry located in Little Langdale in The Lake District.

These small quarries are now managed by the National Trust which maintains them so climbers and explorers can enjoy them.

You will not need torches for the first part but you will need them as you go deeper into the system. Cathedral Cave is a hidden gem in The Lake District. Compared to other spots in the area, it is relatively quiet.

Ross Bank Sands, Northumberland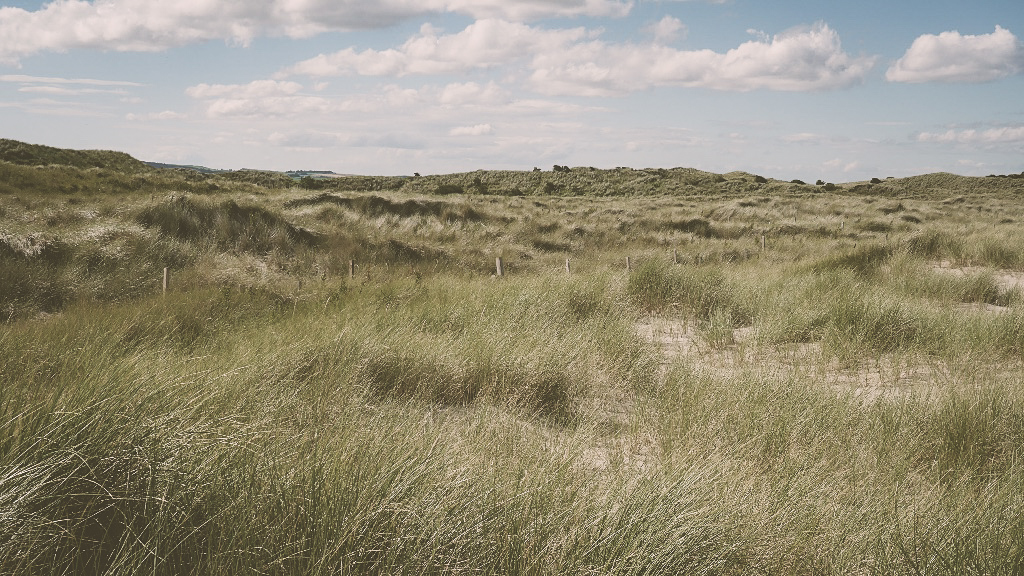 We love wild beaches. We spent 2 months on a wild beach in San Pancho, Mexico a few years ago. Watching Whales breach and Pelicans dive is our type of beach.

Ross Bank Sands in Northumberland ticks all the boxes. It is a bit tricky to get to which is why it is quiet.

There are sand dunes, wild Seals and two castles on either end! Please note, you can't reach the castles from the beach even though it looks like you can.

If you are looking for a secluded beach then this is the one for you.

The Shell Grotto, Margate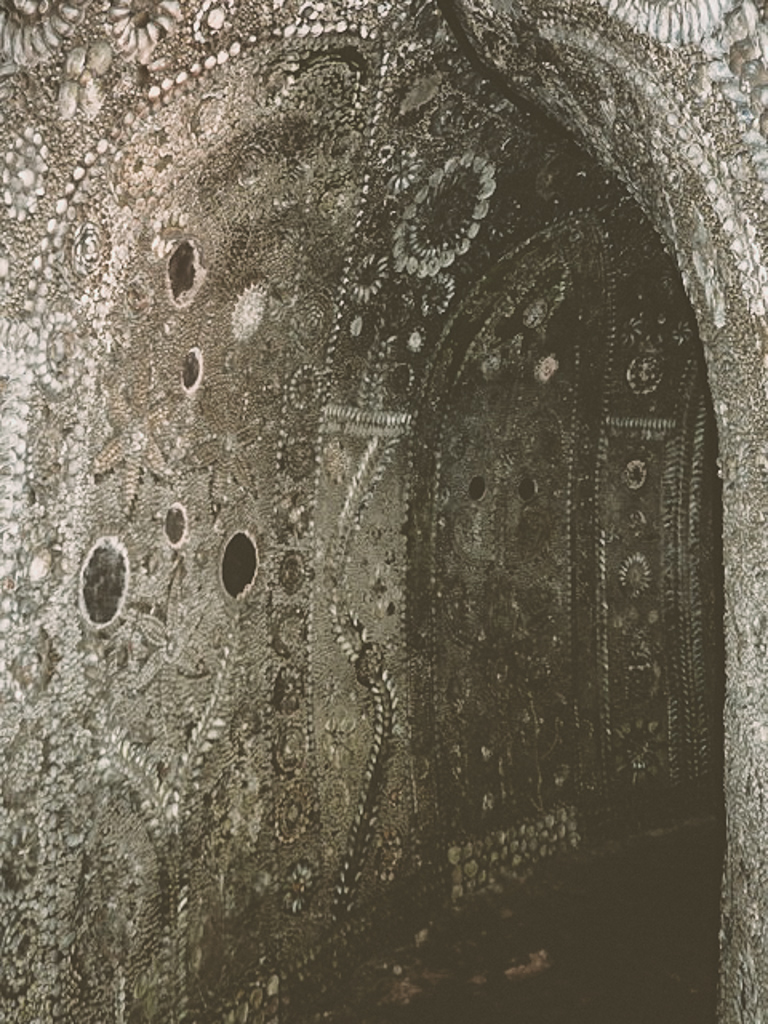 2,000 Sqft of Mosaic, 4.6 million shells and 70ft of tunnels. That is what you will discover when you visit The Shell Grotto in Margate.

The crazy thing is, nobody knows why it is all here. The Grotto was discovered by chance in 1835. Nobody knows who built the place and what it was used for.

Some say it was a place of worship others say a meeting place for sects. One thing is for sure, it is a unique place to visit. It is best to pre-book online before visiting.

Avebury Stone Circle, Wiltshire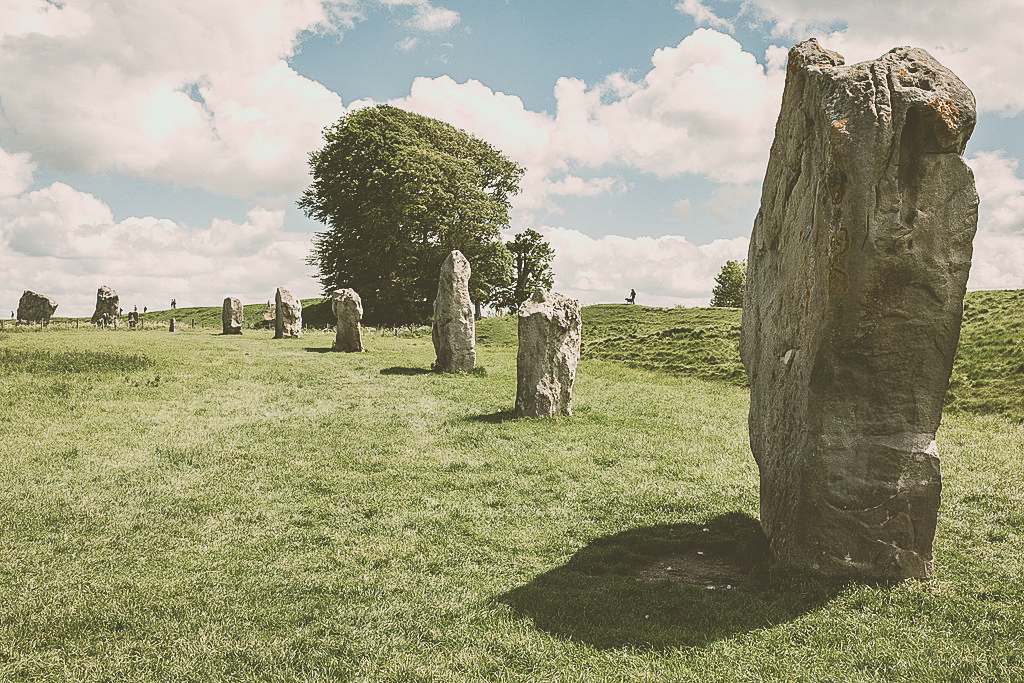 We love stone circles. They connect us to history, nature and people. The UK has over 1,000 stone circles scattered around.

We all know Stonehenge and it is a must-visit place but if you want to appreciate a stone circle that is quieter then head to Avebury.

Avebury Henge and Stone Circle date around 2850 BC and 2200 BC. The henge survives as a huge circular bank and ditch, encircling an area that includes part of Avebury village.

It is free to visit Avebury Stone Circle and is open all year round. The Avebury Stones are larger and older than Stonehenge. Take your time immersing yourself in the atmosphere when you visit. Try to imagine the people who created the circle and what it was like during those times.

Lundy Island, Devon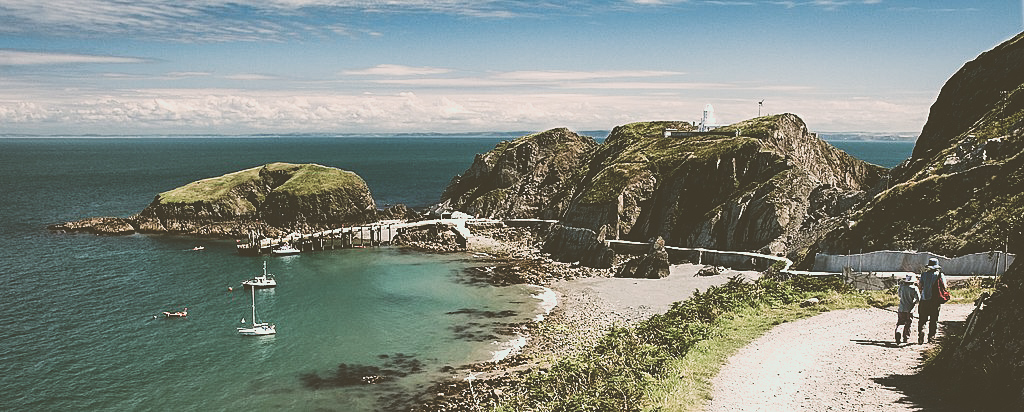 Lundy Island sits on the edge of the Atlantic Ocean and Bristol Channel. The island has a small population. There are no cars and very few trees. In winter it can be cut off for days.

Why would you go there? Well, it is a great place to see Puffins (the best time to see them is between April and July) and has kilometres of walking trails. You can either visit for a day or stay overnight.

All the accommodation is self-catering. You can even stay in a castle or lighthouse. It is a great place to unwind and just be.

Pedn Vounder Beach, Cornwall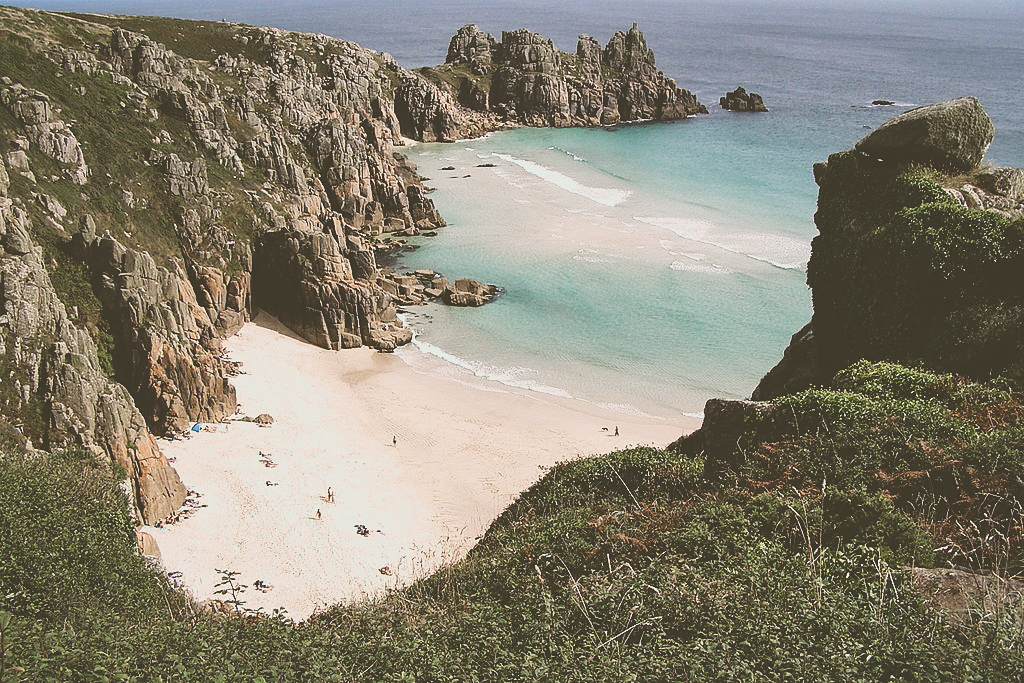 Cornwall has its fair share of stunning beaches. Pedn Vounder Beach is one of the best. Try to find the sandbars here, you will think you are on some island atoll.

Pedn Vounder is located at the eastern end of the bay that makes up Porthcurno cove. At low tide, you can walk to the next beach. Be warned, when the tide comes in it will cut you off. It will mean you will have to climb up the cliff face.

Even though this beach is becoming more known it is still worth a visit, especially out of season.

Boscawen-Un stone circle, Cornwall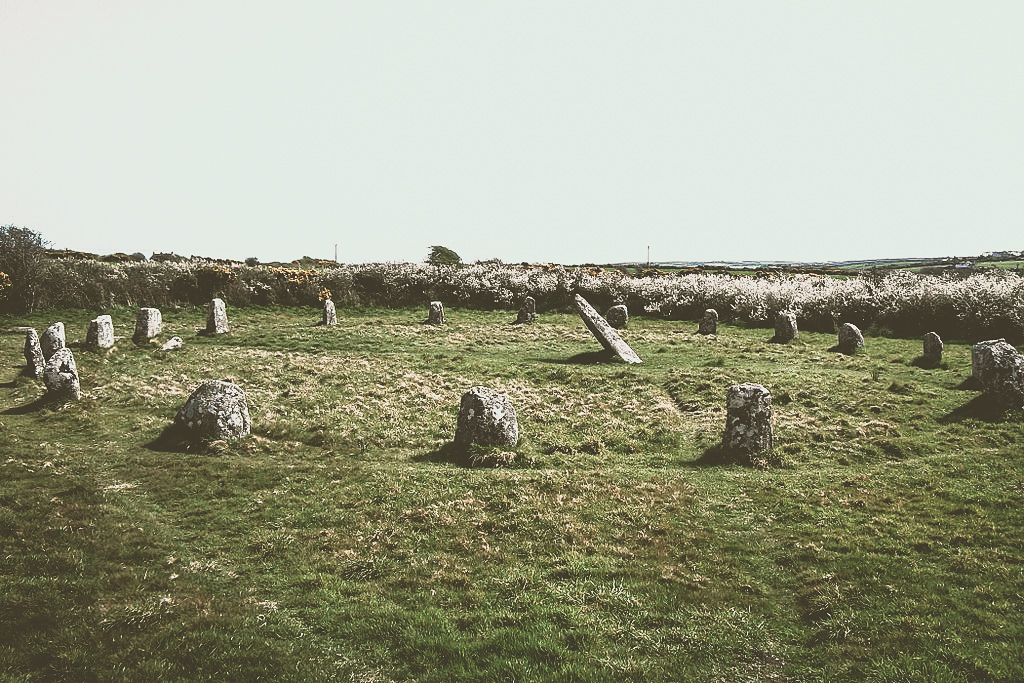 This stone circle is set in a secluded and beautiful part of Cornwall. It consists of nineteen upright stones in an ellipse with another, leaning, the middle stone just south of the centre.

The circle dates from The Bronze Age, so the stones have been here for at least a few thousand years. It is amazing what energy you pick up when visiting these places.

I love to sit and just be. I then try to imagine the people who created these circles and why. If I had a big enough garden I would make my own Stone Circle.

Kingly Vale Nature Reserve, West Sussex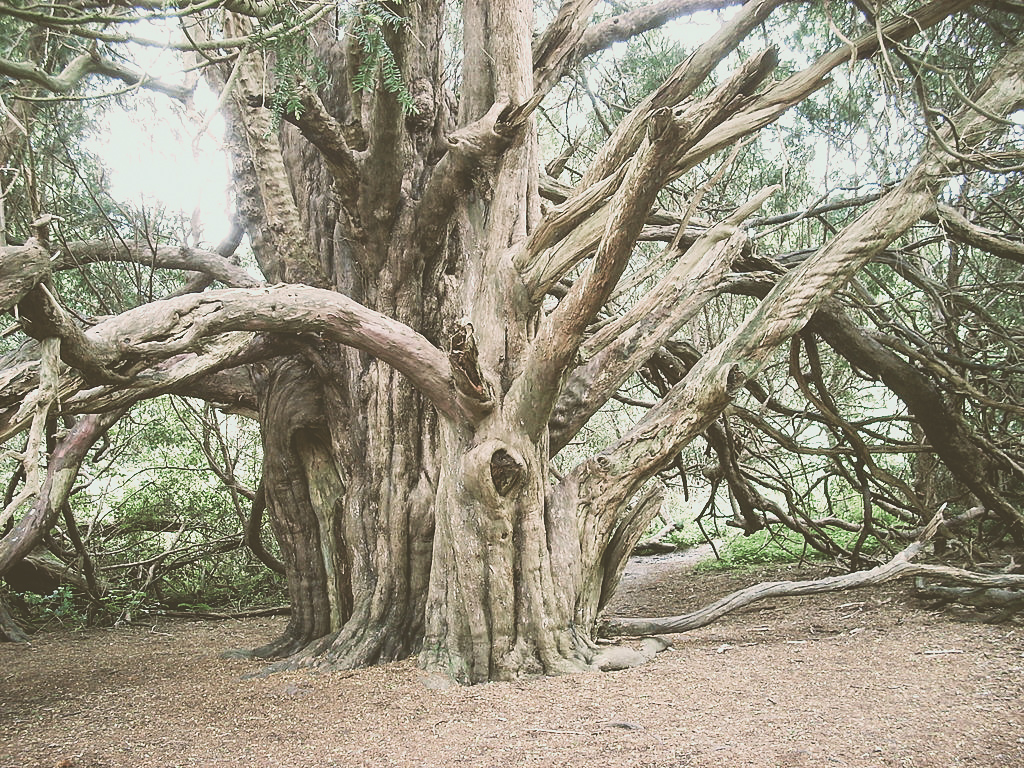 If you are looking for the oldest living things in Britain, then head to Kingly Vale Nature Reserve in West Sussex. The Yew Woods here include several groves of ancient, twisted trees which pre-date Christianity.

The site is managed by Natural England. On the walking trails, there are views over Sussex and the south coast. As well as woodland walks and bridleways around the National Park.

It is amazing that the Yew Trees have survived because most of the Yew Forests were cut down in the 14th century. The wood was used to create the English Longbow.

In terms of wildlife, there are over 50 species of bird to spot. There are also Deer, Mice, Shrews and 39 species of butterfly.

The Grey Mare's Tail Nature Reserve, Dumfries & Galloway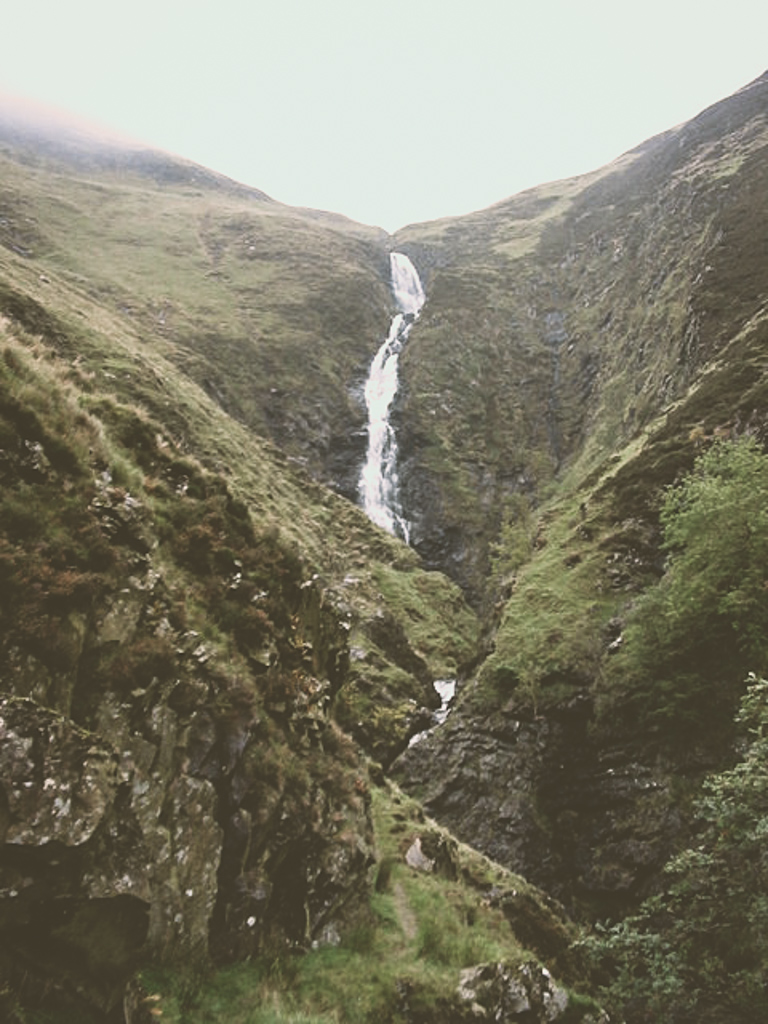 The Grey Mare's Tail Nature reserve is packed full of variety. It is situated in the Scottish lowlands but has a highland feel. Britain's 5th highest waterfall is located here. The Grey Mare's Tail (hence the park's name) falls 60 meters into the Moffat Water Valley.

The waterfall alone is worth a visit but there is so much more to do and see. You can climb up White Coomb (821 meters) and enjoy the views of the Scottish Borders.

If that seems like too much work there are plenty of easier walks, all with fantastic views. Make sure you keep an eye on the landscape. Here you will see the effects of glacial erosion.

You can also book a guided tour to search for fossils. If you would rather spot living animals then look to the sky to see ospreys, ring ouzels and nesting peregrine falcons. If you are very lucky you might see a golden eagle which was reintroduced in the last few years.

Mwnt Beach, Ceredigion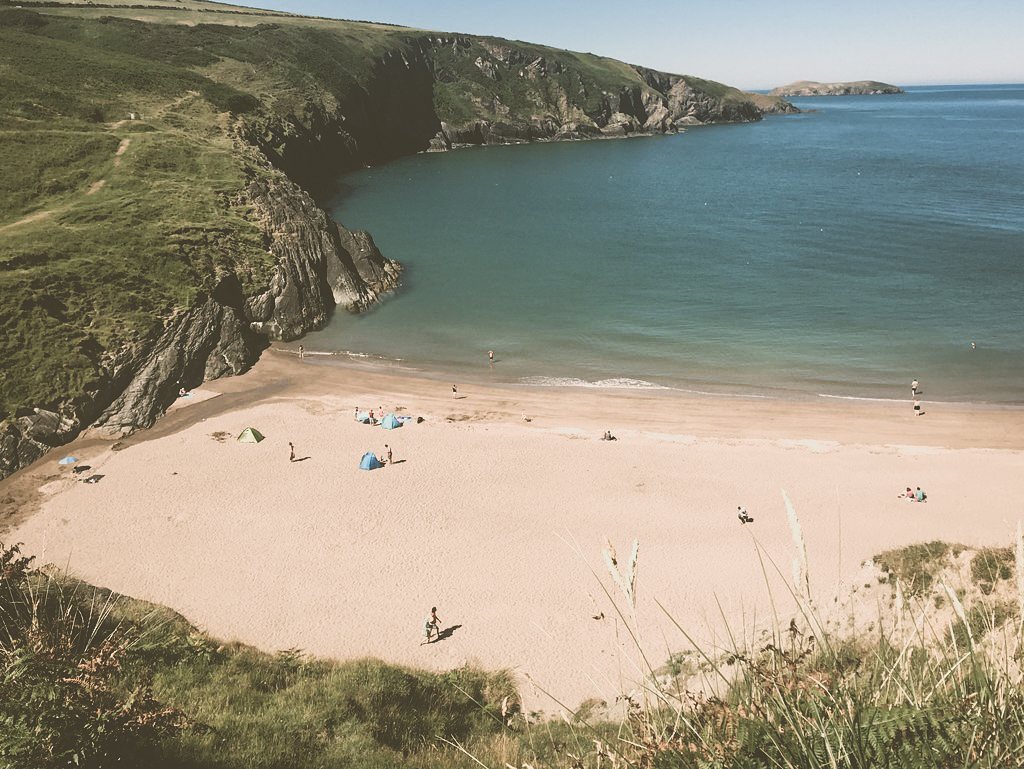 Wales is full of beautiful beaches. Mwnt Beach is another one. This hidden cove is located a few miles from Cardigan Town Centre. It is a great place to spot Dolphins. They are often seen swimming, feeding and playing in the water.

The white church at the top of the hill is dated from around the 14th century.

Fair Head, County Antrim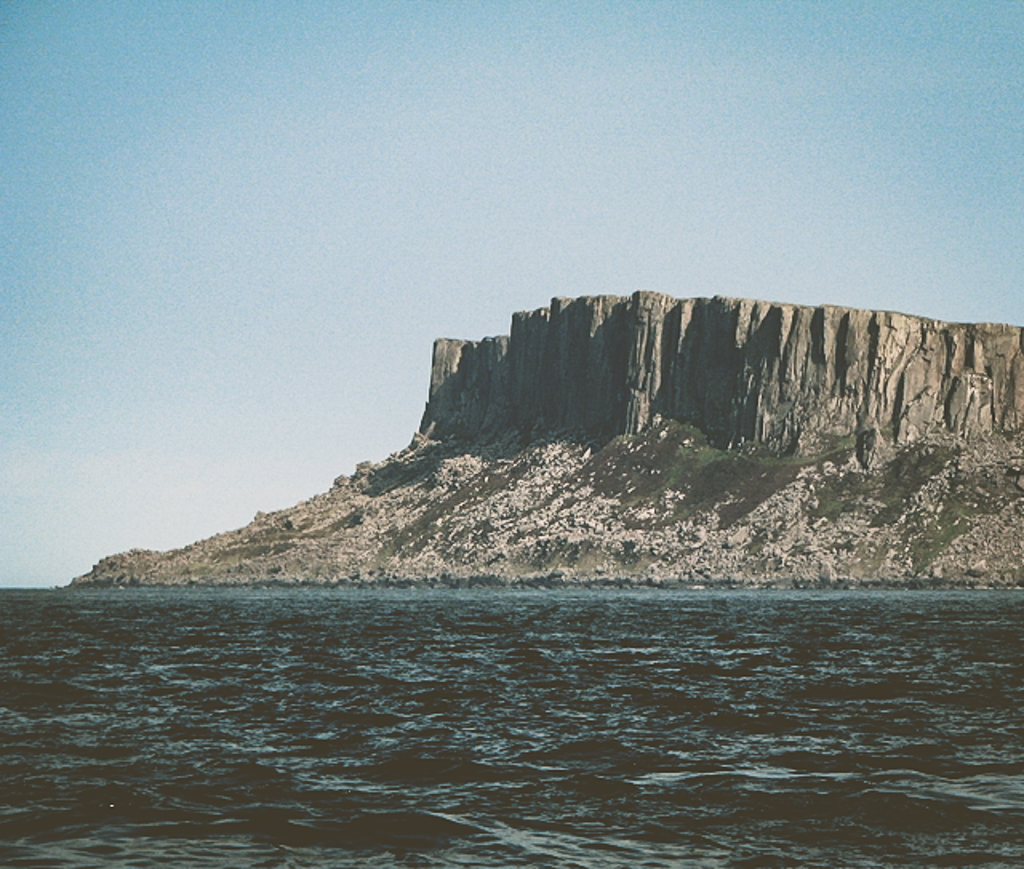 We have all heard of the Giant Causeway. It is one of Northern Island's most popular tourist spots. Further along the Causeway Coast is Fair Head.

Most of this area is empty so you will get to enjoy the views all by yourself. Well not totally by yourself. You will have to share it with Buzzards soaring on the thermals. That is a fair enough trade don't you think?

Make sure you walk along the cliffs. There are secluded bays for you to discover too.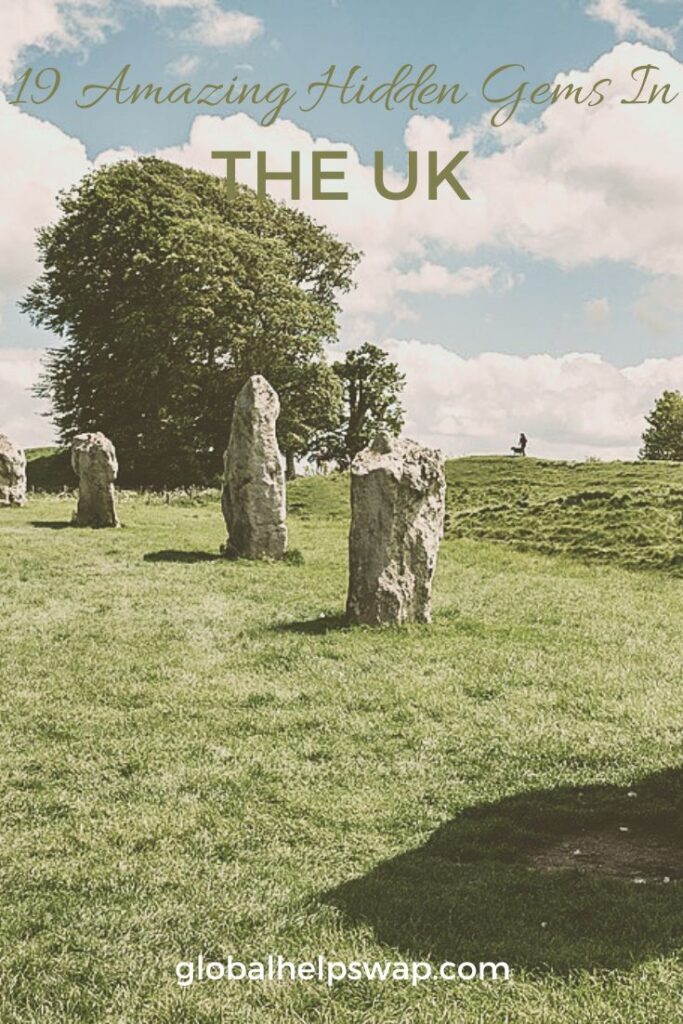 ---
Do you know of any other hidden gems in the UK? Please drop us a line, we would love to include them.