Volunteer:
If you are looking for a place to volunteer with monkeys then there is no better place than the International Primate Rescue Centre in South Africa. International Primate Rescue started life as the Marmoset Welfare Foundation in March 1996 in Polokwane, South Africa, where founder Sue Mousley had been caring for primates since 1990. Fascinated by the strange and unstable behaviour patterns of a Common Marmoset monkey named "Meggie", she was prompted to study behavioural problems and other disorders in captive and/or orphaned nonhuman primates.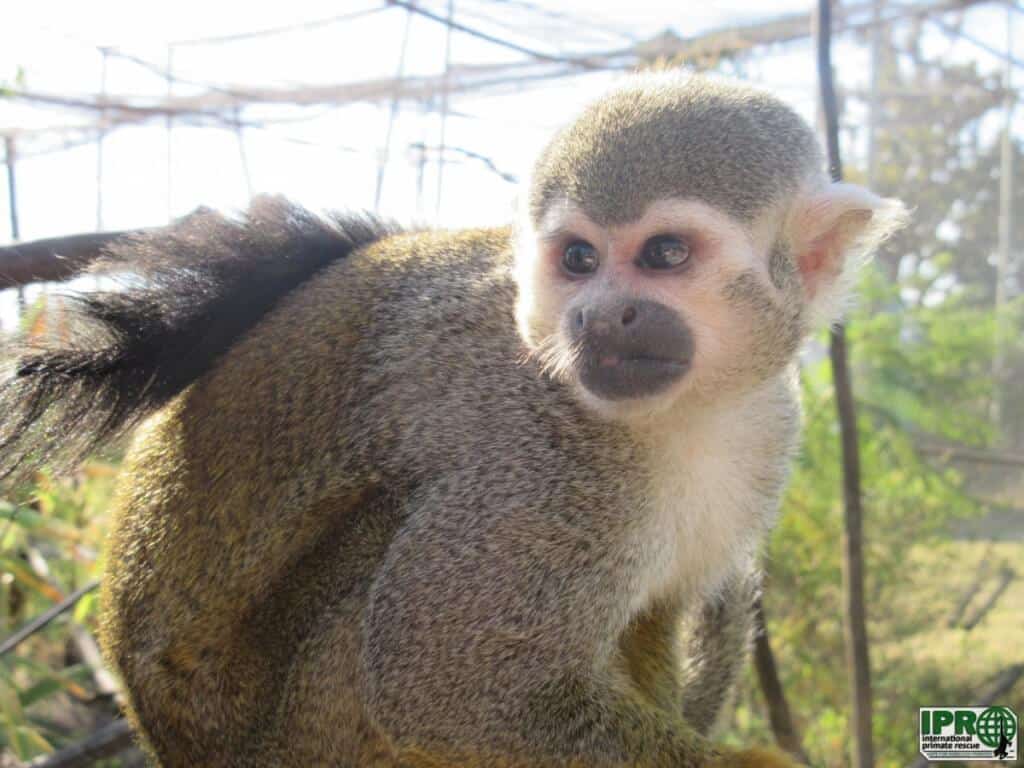 The sanctuary, which relocated from Polokwane to Pretoria, South Africa in 2010 currently cares for over 100 primates, including
Marmosets
, Tamarins, Capuchins, Macaques, Squirrel Monkeys,
Mona Monkeys
, Patas Monkeys and Grey Mouse Lemurs. Many are hand reared ex-pets who arrive with behavioural problems and require rehabilitation from psychological disorders. The sanctuary houses exotic primates, who are unable to be returned to the wild, and therefore our time and focus is aimed at ensuring all enclosures are as suitable and comfortable for each individual as possible. The demand for this service is growing relentlessly; we receive a constant stream of requests to rescue homeless primates in South Africa and abroad. Through this, the sanctuary is expanding on a daily basis in order to keep up with the demand.
The team at International Primate Rescue are always looking for hardworking and dedicated
volunteers
to help out at the sanctuary in Pretoria. If you want to join the team and 
volunteer with monkeys
 then contact IPR here:
Primate Rescue Volunteering
We asked Sue who founded International Primate Rescue a few questions about the challenges they face and their hopes for the future.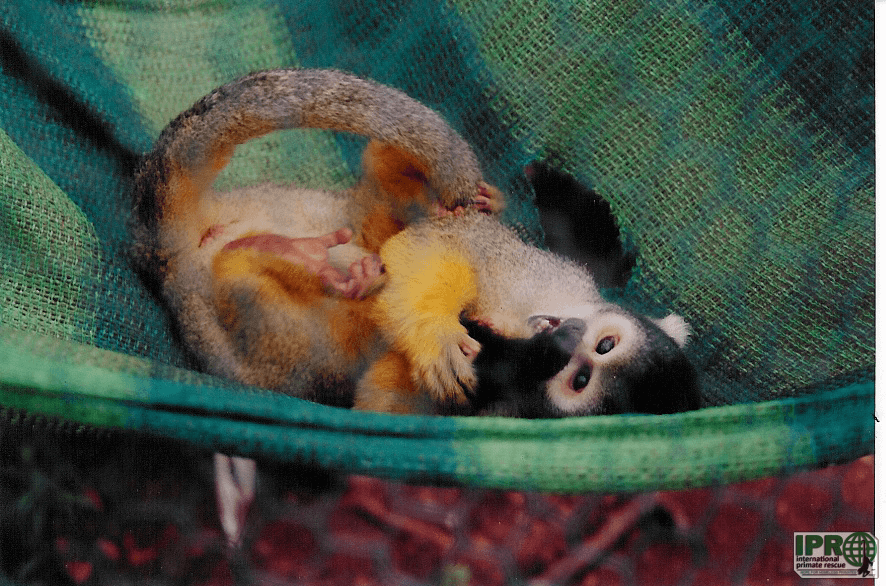 1) What inspired you to start your organisation?
My inspiration came from a Common Marmoset monkey, my own very loved pet at the time named Meggie.  As much as l adored her, the result of my lack of knowledge to care for her correctly resulted in Meggie becoming a frustrated, angry adult who attacked me at every opportunity she got.  At the time there were no sanctuaries for exotic primates in South Africa.  There was no internet in those days either but after correspondence with local and international vets l knew that what happened with my Meggie was common in the primate pet trade.  l was left wondering what happened to all the primate pets as they reached maturity and developed behavioural problems.  The decision to open an exotic primate sanctuary was the obvious thing for me to do.  It was in March 1996 that the sanctuary was founded and my passion to help primates in need is as strong now as it was back then.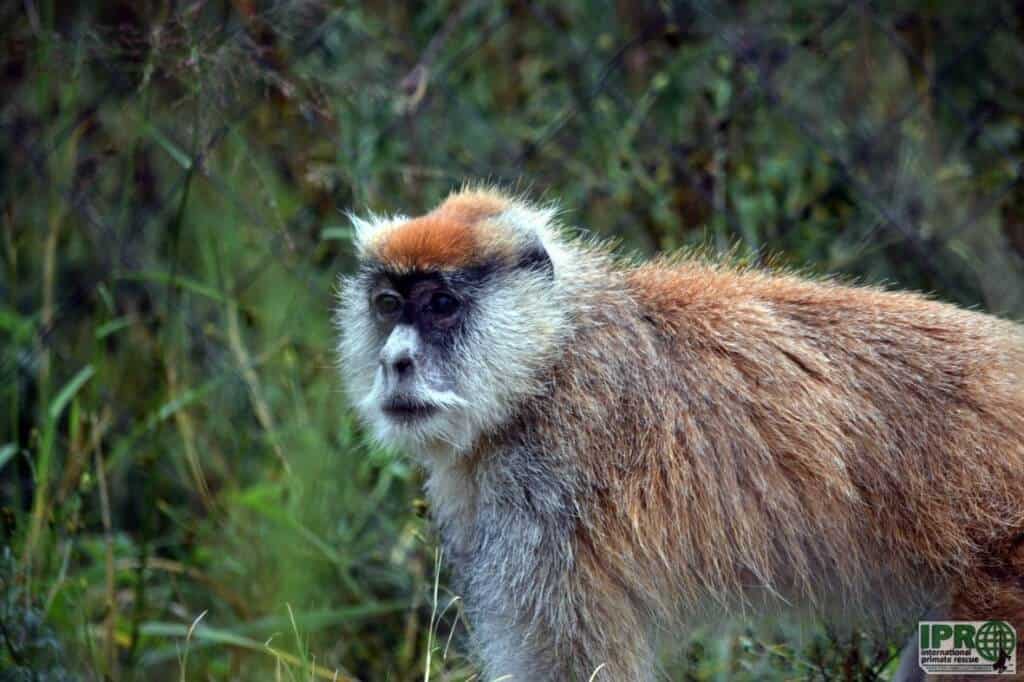 2) What are the challenges you face?
The only challenges l face is the lack of  time and the lack of resources.  It is frustrating because the dreams to expand are always on hold because of resources, and there are simply never enough hours in a day.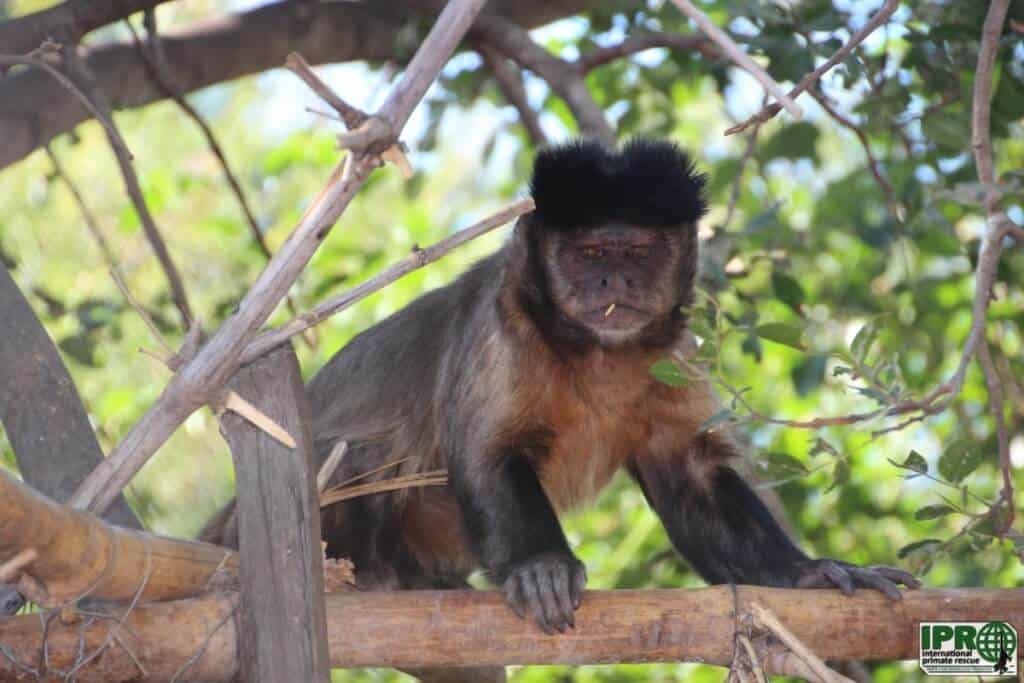 3) What does a typical day look like for visitors and volunteers?
We have a strict routine because this creates a sense of security for the primates.  There are no surprises (not for the monkeys anyway !!)  The day starts very early, and the first feed is in the enclosures before the monkeys wake up.  The next duty for volunteers in to dish out vitamin supplements by hand and check every monkey.  There are several food checks during the day, making sure that the monkeys always have a decent supply of fresh food and water.  In between this, we do cleaning, enrichment, monitoring and deal with other unexpected issues such as new arrivals.  The day can be very varied.  The work at our sanctuary is very hands on, none of our monkeys can go back to the wild and some of them just thrive on human interaction which there is no reason to limit.  Once a week we have "monkey time" where volunteers can go and sit in the enclosures with some of the monkeys we consider safe.  Monkeys and volunteers really enjoy this activity and spending the afternoon close up and personal with the monkeys just brings everything back into focus.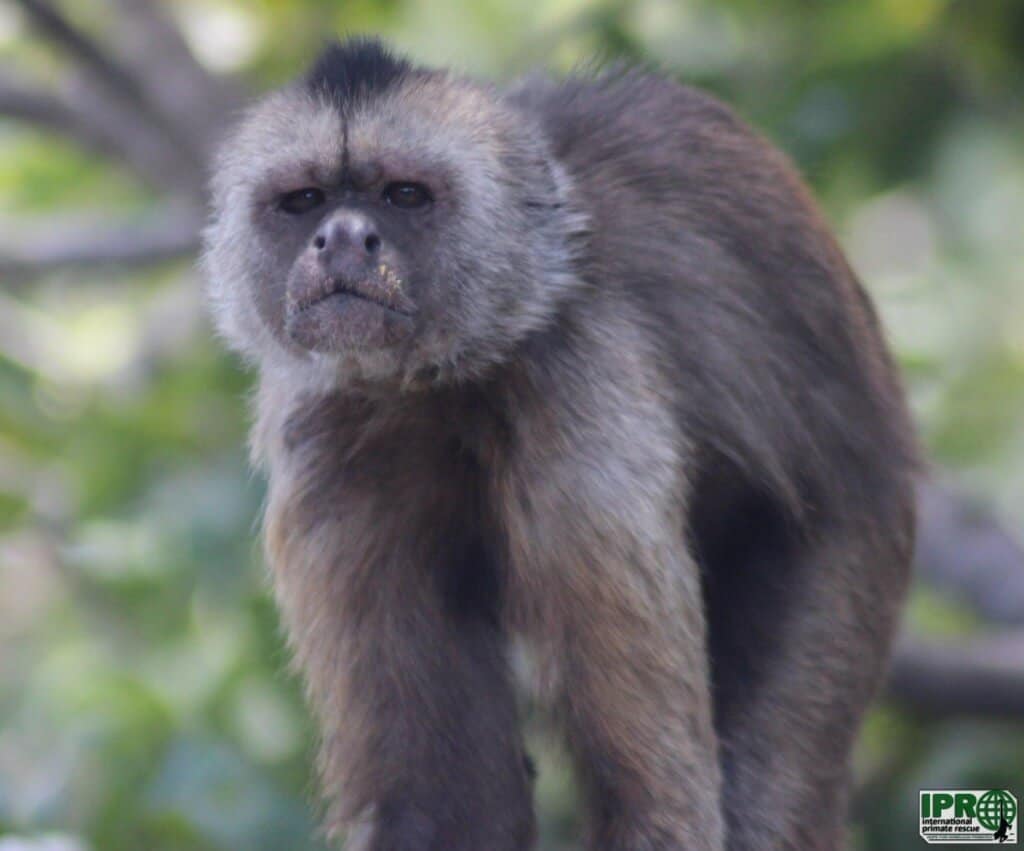 4) What animals are you caring for right now?
We currently care for Common and Black eared Marmosets, Cotton Top and Golden Handed Tamarins, Grey Mouse Lemurs, Common Squirrel Monkeys, Weeper and Brown Tufted Capuchins, Barbary, Rhesus and Crab eating Macaques, a Patas and Mona monkey.  Our non primate animals include Fennec Foxes and Sugar Gliders.  We also have 7 dogs and 6 cats.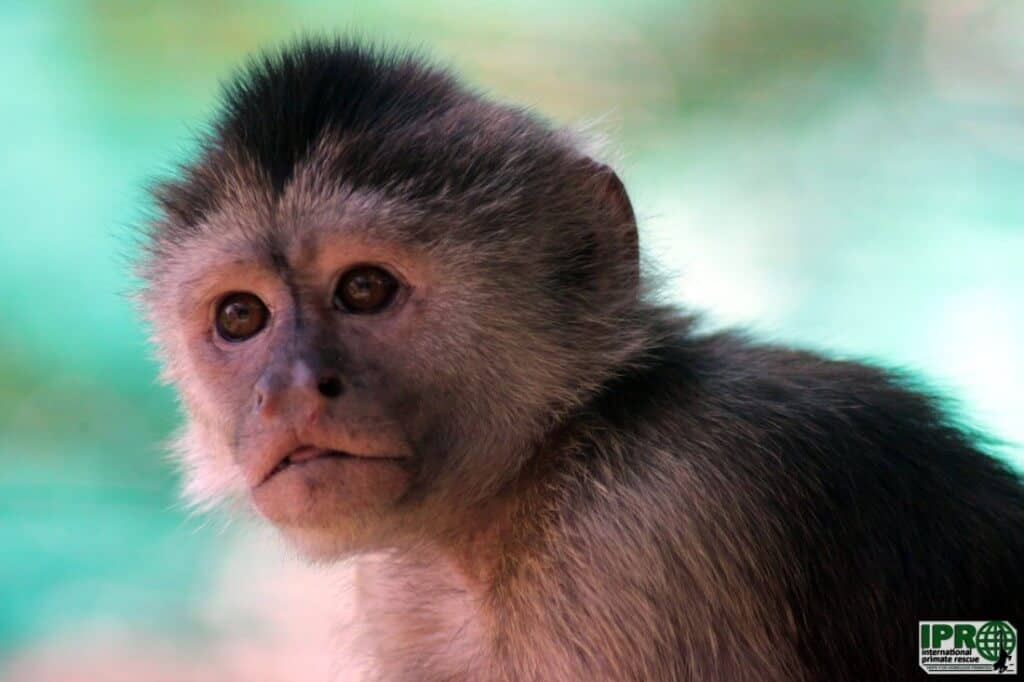 5) In what state would you like the organisation to be in, in 10 years time?
I would like to have a university type centre specifically for education on primates, that offers a formal, internationally recognised qualification.  International Primate Rescue is 21 years old and primate pets, and their owners are suffering the same fate as l did 25 years ago.  There is definitely a need for education.  The subject of behaviour and development in non human primates is so vast that entire courses could be done on this subject alone.  I have the benefit of 21 years of experience working with unstable primates and enjoy sharing what l have learned.  My dream is to have a professionally run college which offers the theory and practical experience on all aspects of primate care.  I have already started on a number of lectures and l am determined to make this happen.

6) What has been your most rewarding outcome since starting?
There have been so many rewarding outcomes since starting.   Following the progress of monkeys with behavioural problems seeing them respond to other monkeys, or sitting in a tree for the first time still makes me emotional.  However, if l was to single out one event, it would be the rescue of the 49 starving monkeys at Little Falls Garden Centre.  These monkeys were  literally starving to death when we secured a magistrates court order and seized them.  We and the volunteers then had the privilege of nursing them all back to health, watching them gain weight and finally starting to play with each other and enjoy their lives at our sanctuary.  Such an amazing journey.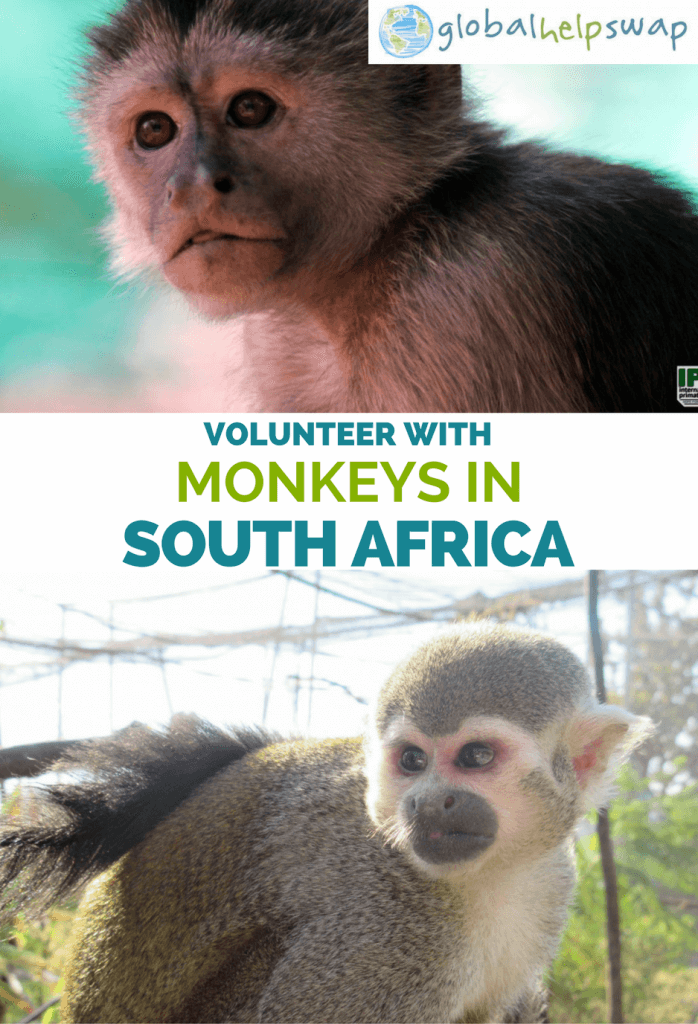 Thanks Sue, keep up the great work.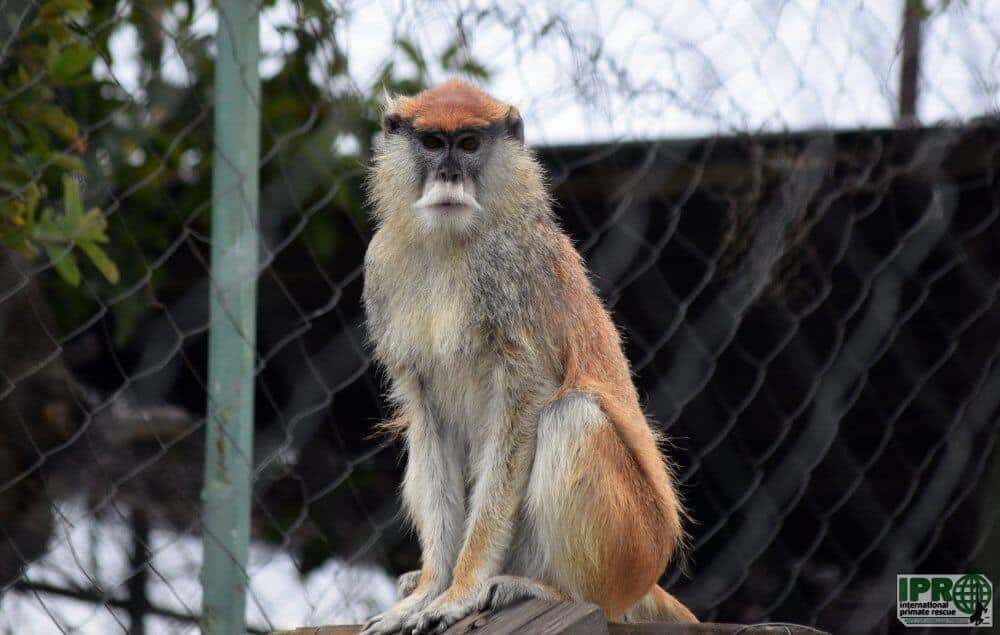 As you can see International Primate Rescue is a very special place, it has people from all over the world working together to make a better life for all types of Primates.. In these cynical times, places like this need all the help they can get.
To find out more about International Primate Rescue and how you can volunteer with monkeys there please visit their website: IPR Website
If you would like to see more volunteering opportunities in South Africa then please click here: Volunteering in South Africa
#LoveYourTravels