There are some countries that make an instant impact. Mexico and Mongolia come to mind when I think about our first day visiting these countries. Another country that made an instant impact was Myanmar. We landed in Yangon and went exploring straight away. When we got back to our hotel in the evening we noticed a bar next door, so popped in for a quick beer. 5 hours later we were sitting on a table with 5 locals putting the world to rights! It was a wonderful snapshot of what awaited us in the rest of the country.
We find it hard revisiting a place as there are so many countries to see but we would gladly go back to Myanmar. In the 3 weeks we were there we fell in love with the place and people. Below is our top 10 things to do in Myanmar, we hope that the list helps you on your journey around this unique country.
Yangon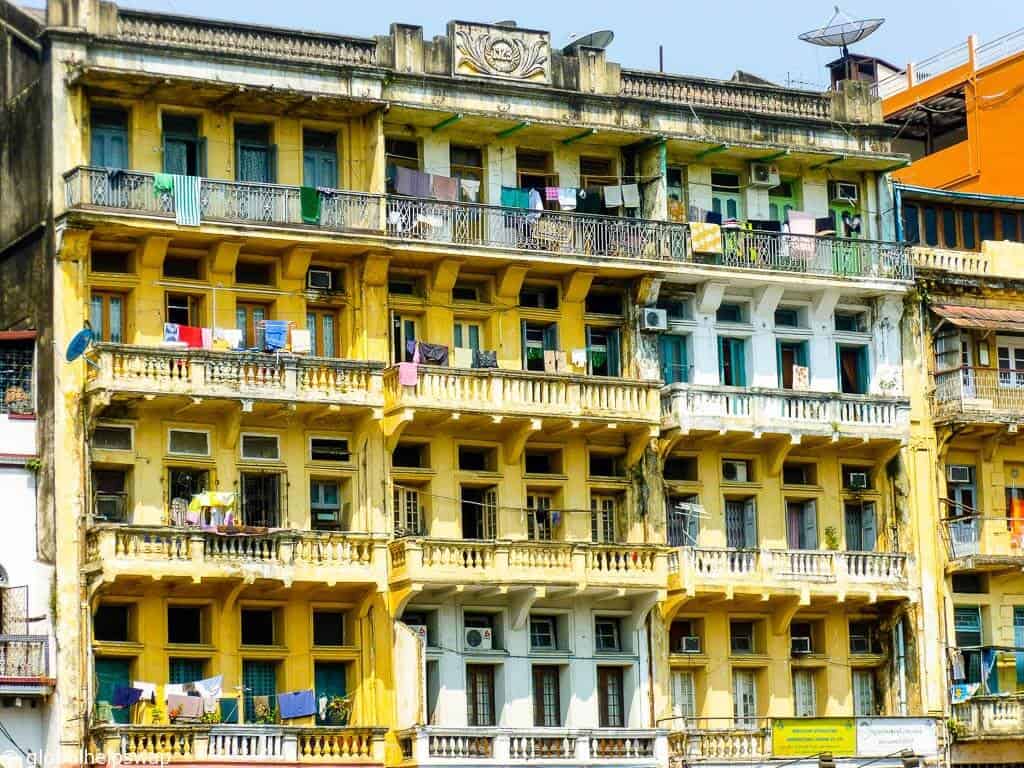 Yangon is not the world's prettiest city but what it lacks in looks it makes up in character. With a population of over 6 million it is Myanmar's largest city and main commercial centre even though the former military government moved the capital to Naypyidaw.
You only need a few days here to see the main sights. We loved just wandering around the centre taking in all the sights and sounds. You will be stopped many times by friendly locals enquiring where you are from and if you can take a photo (see number 10 below).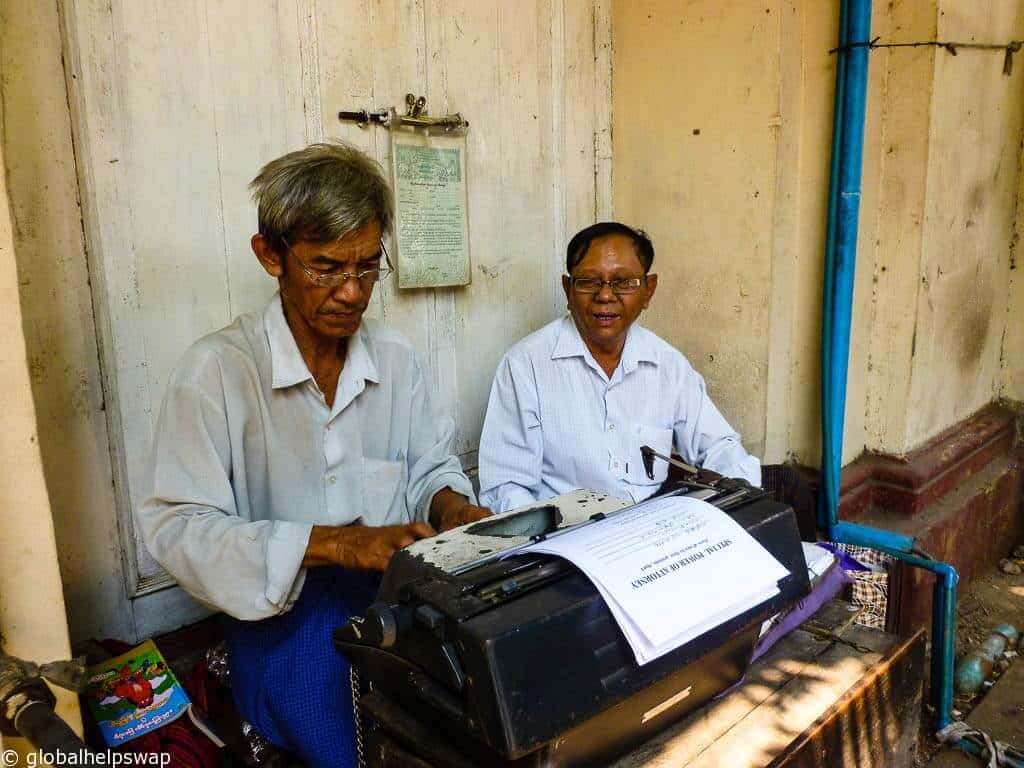 Shwedagon Paya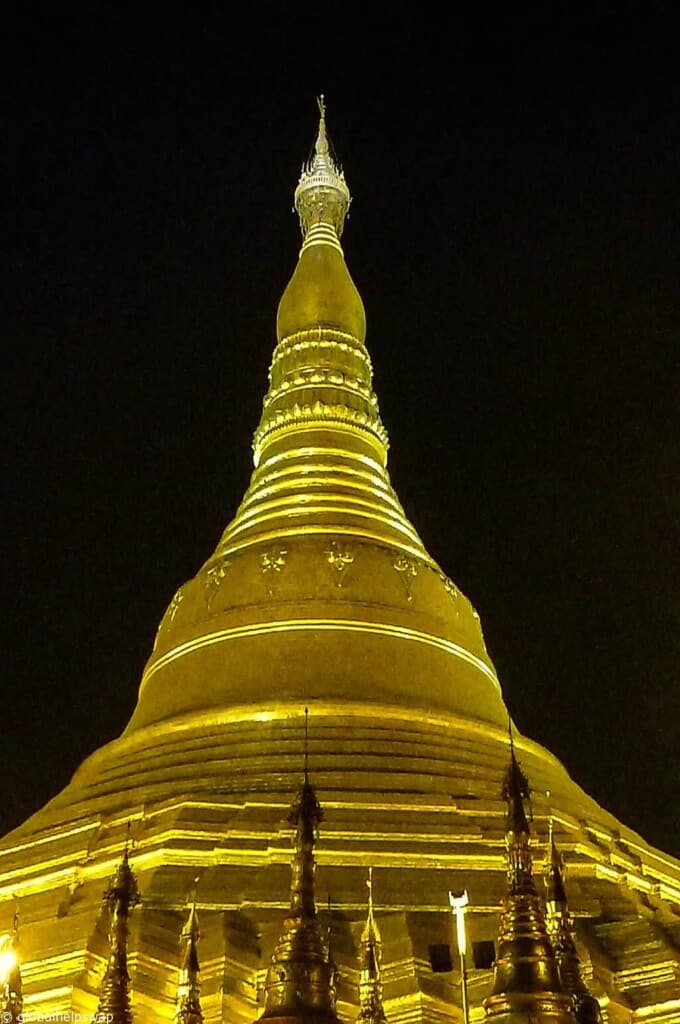 The Shwedagon Paya is a gilded stupa bang in the centre of Yangon. It is the most sacred Buddhist site in all of Myanmar and is a hive of activity every night. We suggest arriving just before sunset to take photos both in daylight and evening. There is a lovely energy about the place with locals chatting, praying, and playing (there are many children around.)
According to historians the Shwedagon Paya was built between the 6th and 10th centuries by the Mon people, although legend says it was built around 2,600 years ago, making it the oldest Buddhist stupa in the world. Whenever it was built, it makes a spectacular site.
Take a train journey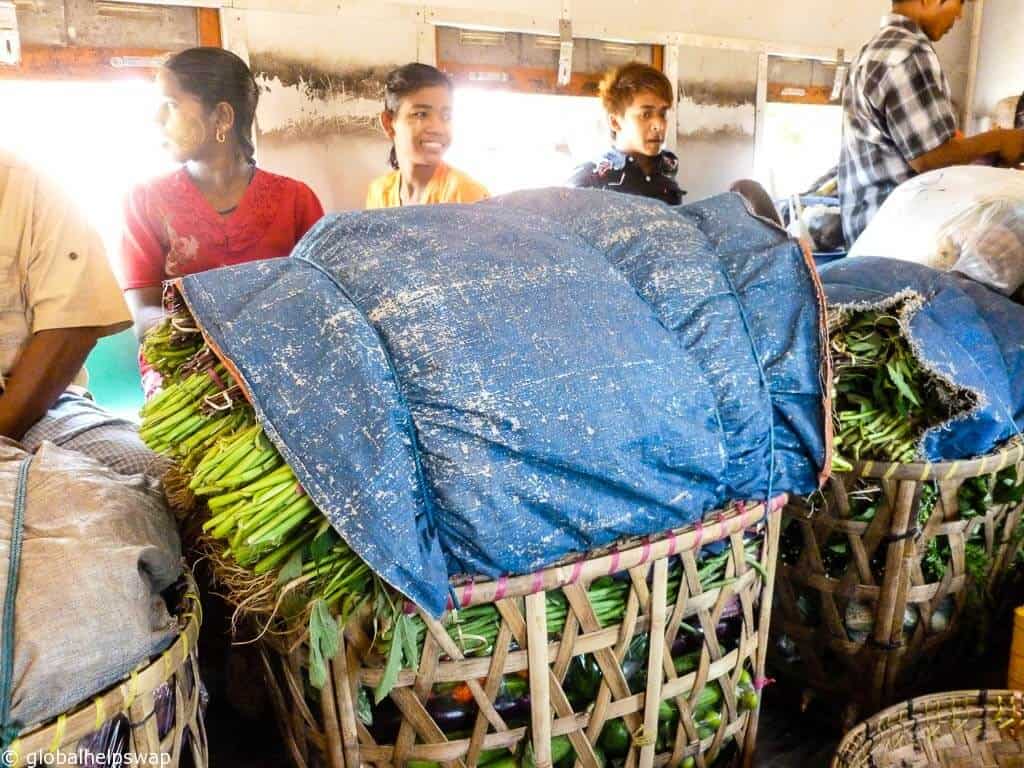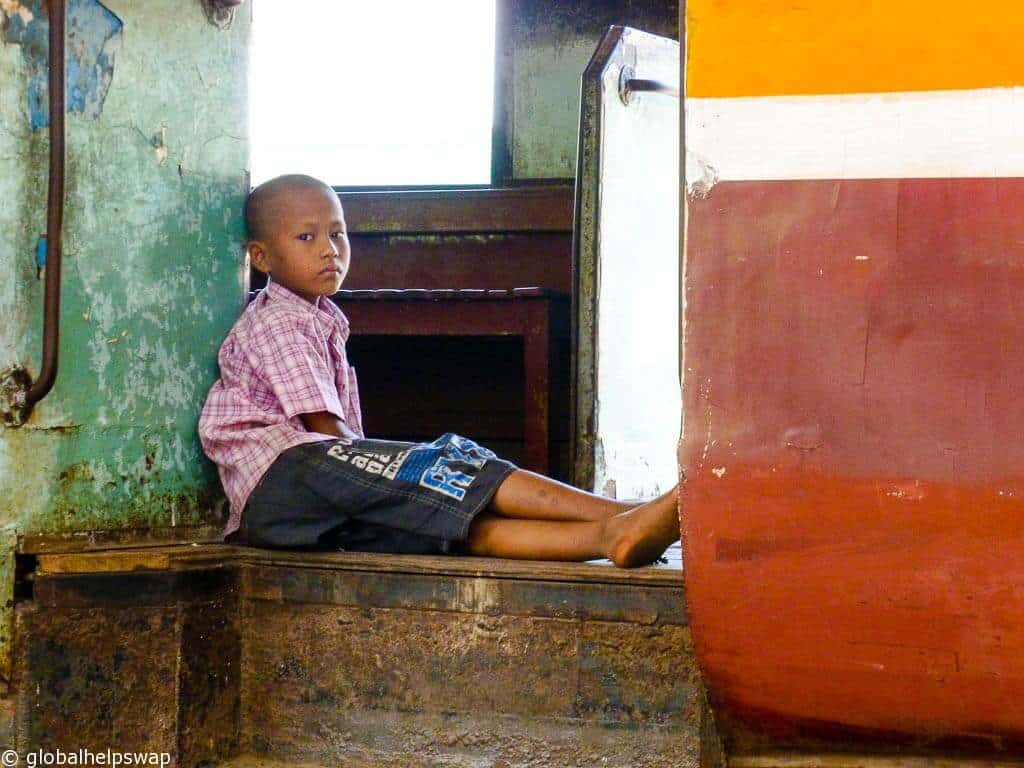 Regular readers of this blog will know that we love train travel and taking a train in Myanmar didn't diminish our enthusiasm even though at times it was more like riding a horse than taking a train! We took 3 train journeys in Myanmar: Yangon – Golden Rock, Yangon – Bagan and the Yangon Circle Line. If you don't want to take a long journey, then we recommend the Yangon Circle Line. The journey takes around 3 hours covering 39 stations. It's a great way to see life in Yangon as the journey loops around surrounding satellite towns. Don't be surprised if your carriage is full of fruit and vegetables as the train passes through many markets. Amazingly, 150,000 tickets are sold daily for the train.
Go to a tea shop

Teashops are ubiquitous in Yangon and we highly recommend you visit one as it is a wonderful experience. Our favorite was Lucky 7 at 49th St Pazundaung. We went for breakfast when the tea shop was at it's most bustling. It seemed like half the population of Yangon was popping in for a cuppa and pastry.
Kyaiktiyo Pagoda / The Golden Rock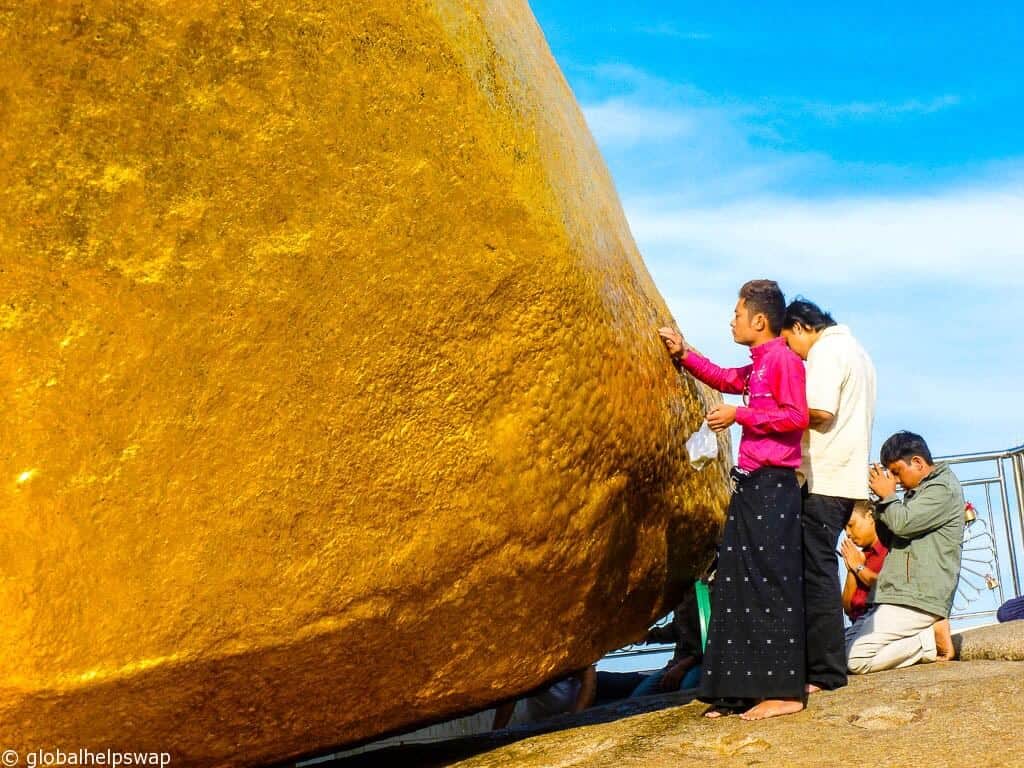 We will be honest and admit that we had never heard of Kyaiktiyo Pagoda before arriving in Myanmar. When we saw the photos of it we just had to see it for ourselves. The Pagoda sits on the top of a giant boulder which is covered in gold leaf pasted on by Buddhist devotees. The rock sits precariously on a boulder seemingly defying gravity. Legend has it that the rock is sitting on a strand of Buddha's hair, hence why it doesn't fall.
Ngapali Beach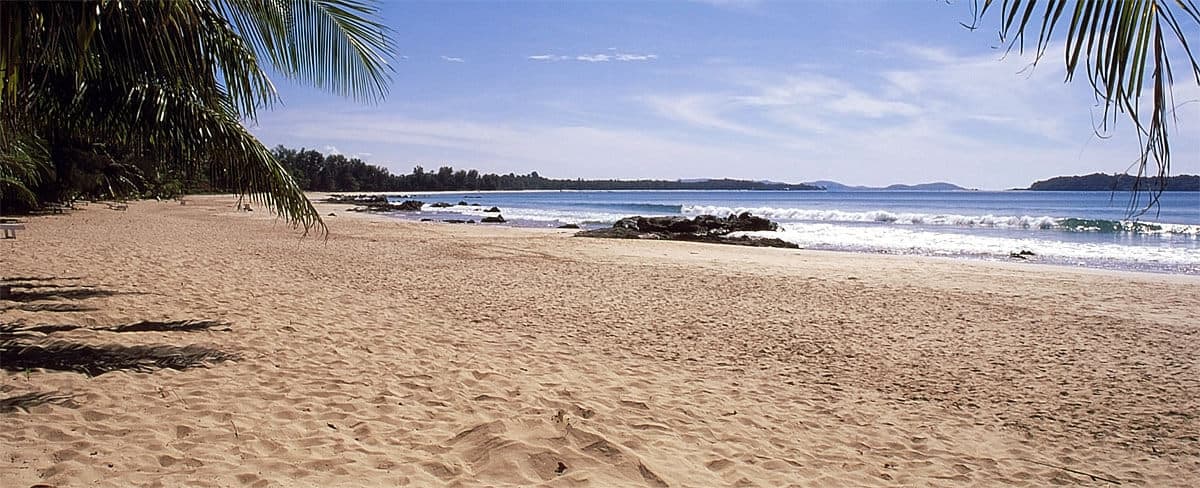 Image from the Creative Commons
The one that got away. Unfortunately, we never made it to Ngapali beach but from what we have heard from other travellers it's a must see. With palm fringed white sands and crystal clear waters this is the place to lay back and chill out for a while. Even though Ngapali beach is the most popular beach area in Myanmar, it still has a laid back fishing village vibe.
Bagan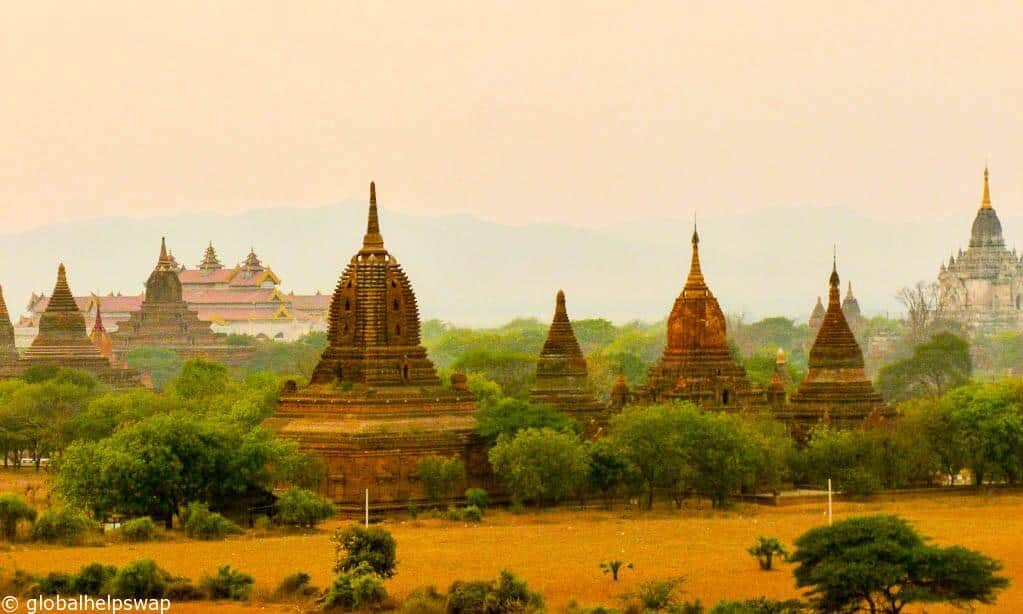 The jewel in Myanmar's crown. Bagan is one of the most spectacular places we have ever visited. Bagan is an ancient city located in the Mandalay region. In it's heyday there were 10,000 buddhist temples, pagodas and monasteries built. That's right, 10,000! Now there is "only" 2,200 for you to explore. We hired bikes when we visited which opened up many of the quieter temples. On the larger temples, you can clamber up to the top to watch sunrise or sunset. You won't be alone but watching the sun shine over hundreds of temples below you is pretty magical no matter how many people are around you.
Inle Lake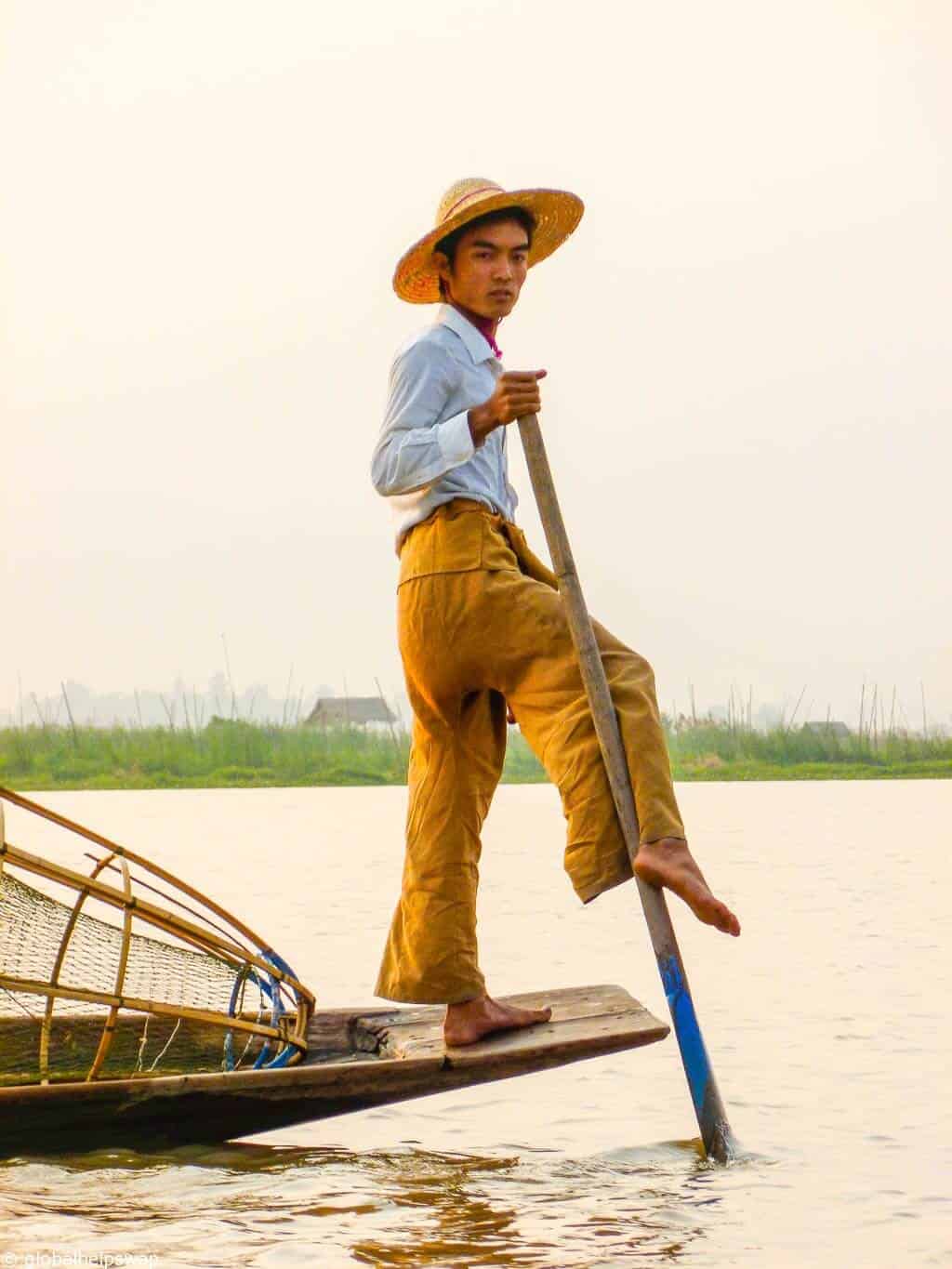 The second most popular destination in Myanmar after Bagan. Inle Lake is the 2nd largest fresh water lake in Myanmar located in Shan state. You can either stay in hotels around the lake or stay in hotels on the lake. We did both and preferred staying around the lake. If you do stay on the lake try to find a floating hotel that is away from the main boat thoroughfares. Unfortunately, we did not do this so had 3 nights of hardly any sleep because the motors of the local boats are loud! There are many things to do in the area like visiting hot springs, boat trips on the lake and our favourite: cycling to the nearby villages. Order Shan noodles too, they are delicious!
Go to a market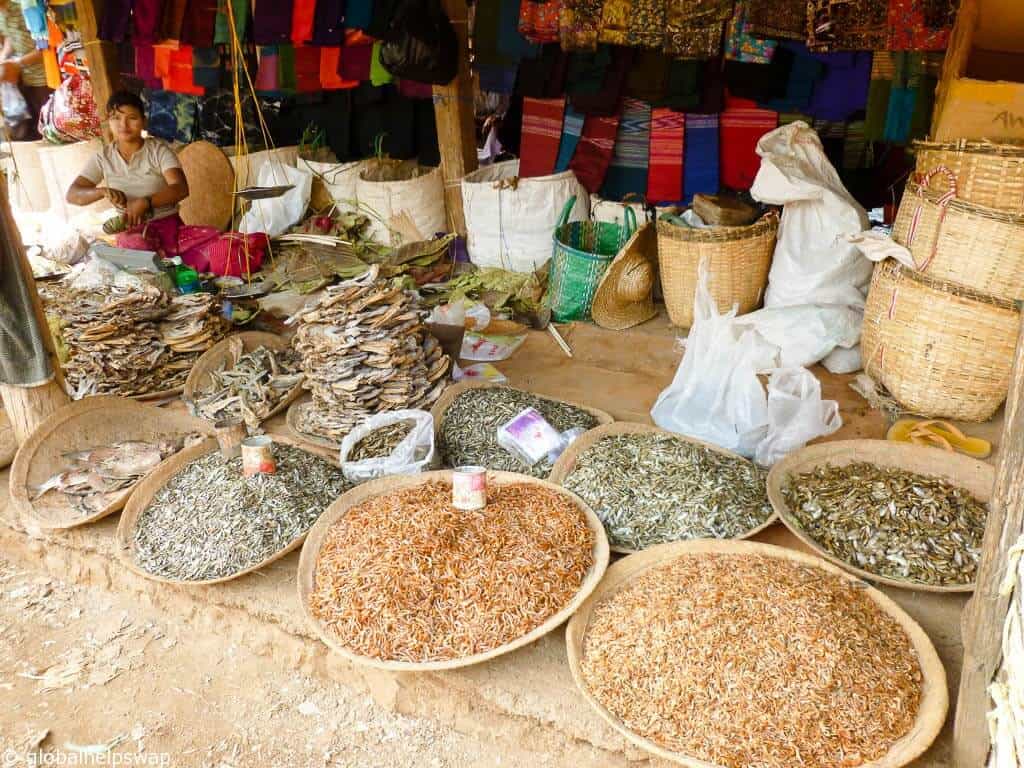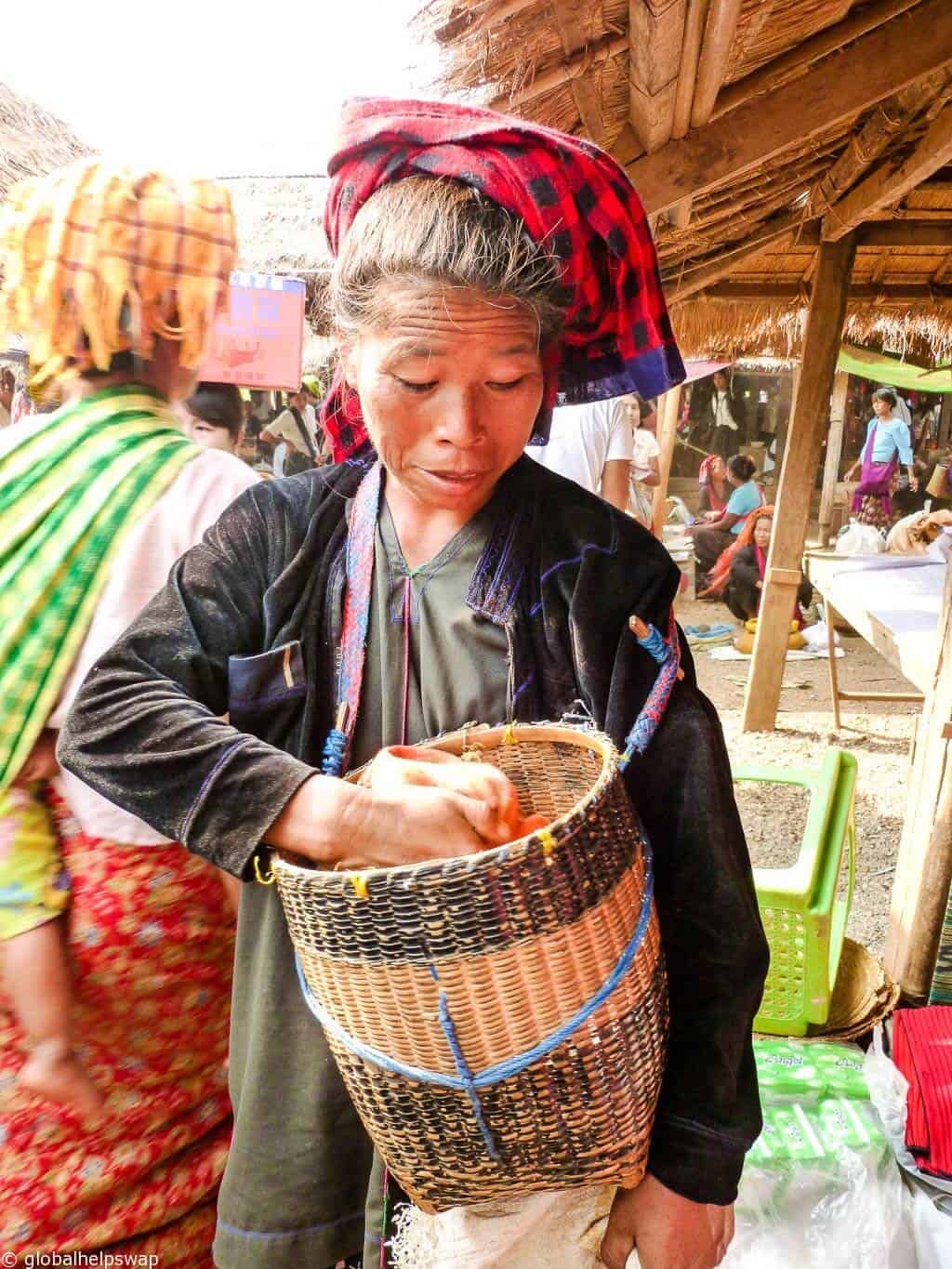 A great way to meet locals is by visiting a market. We did this near Inle Lake and had a great time. Lots of the different tribes came down to sell their wares and they were dressed in their colourful traditional dress making it a colourful experience. A lot of people will stop to talk to you so don't rush around with your head down. Take your time, have some tea and get to know what life is like in Myanmar.
Take Photos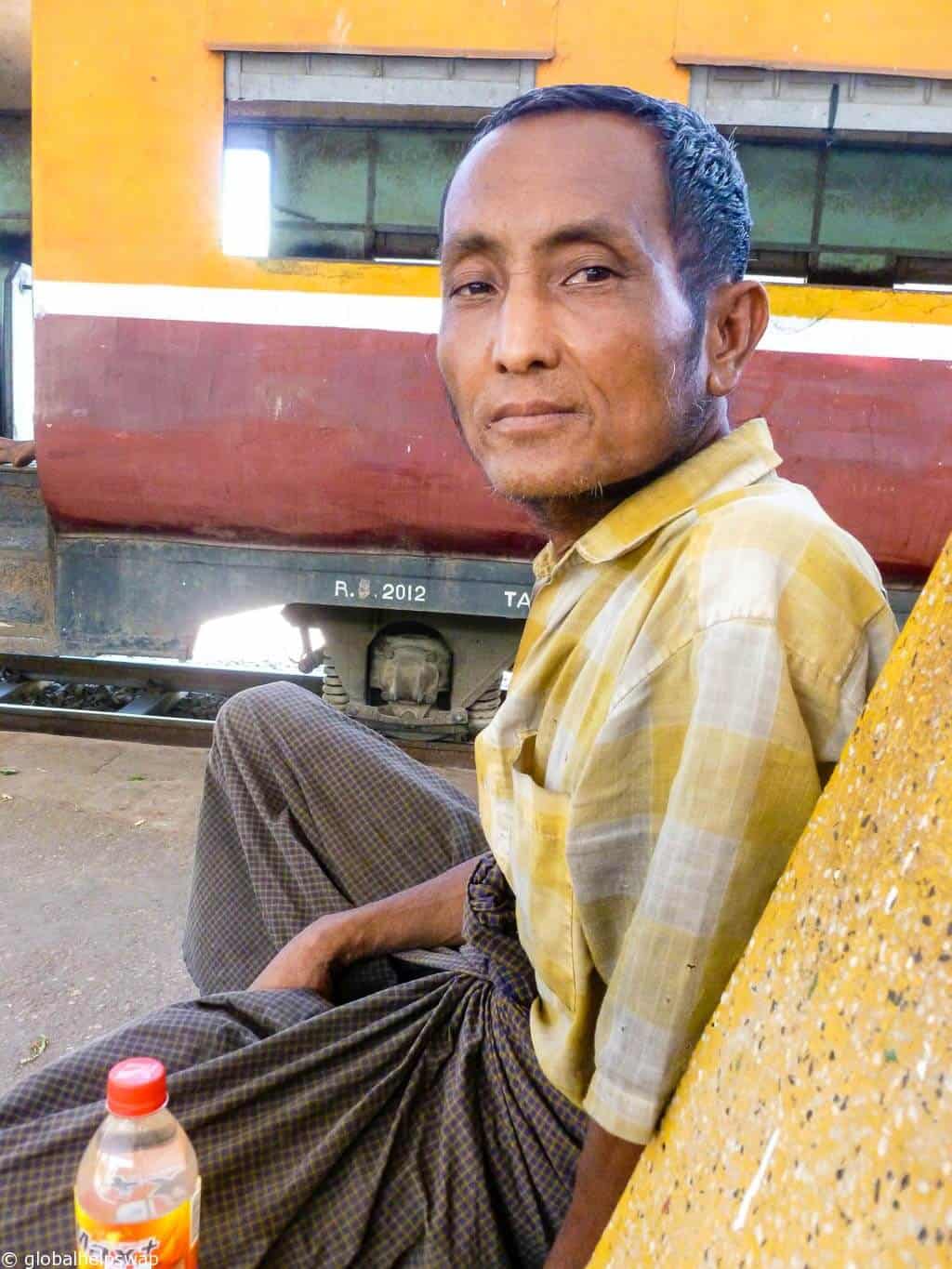 When I say take photos, I don't mean of the stunning landscape as that is a given. No, I mean of people. Myanmar is a portrait photographer's dream. Every day in our 3 week trip we got asked to take photos of people. They love having their photo taken. On the Yangon circle line train journey we even had a woman telling her husband to smarten himself up for the photo! If you have a new polaroid camera then even better because they will love taking the photos home with them.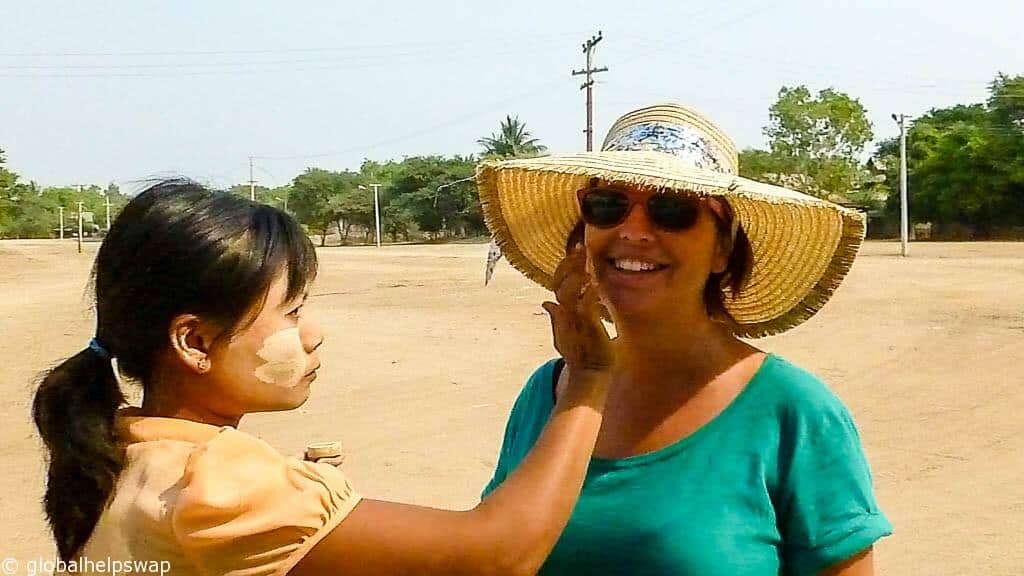 Myanmar is a special country that will change rapidly. We can't wait to go back to discover new places to add to this list.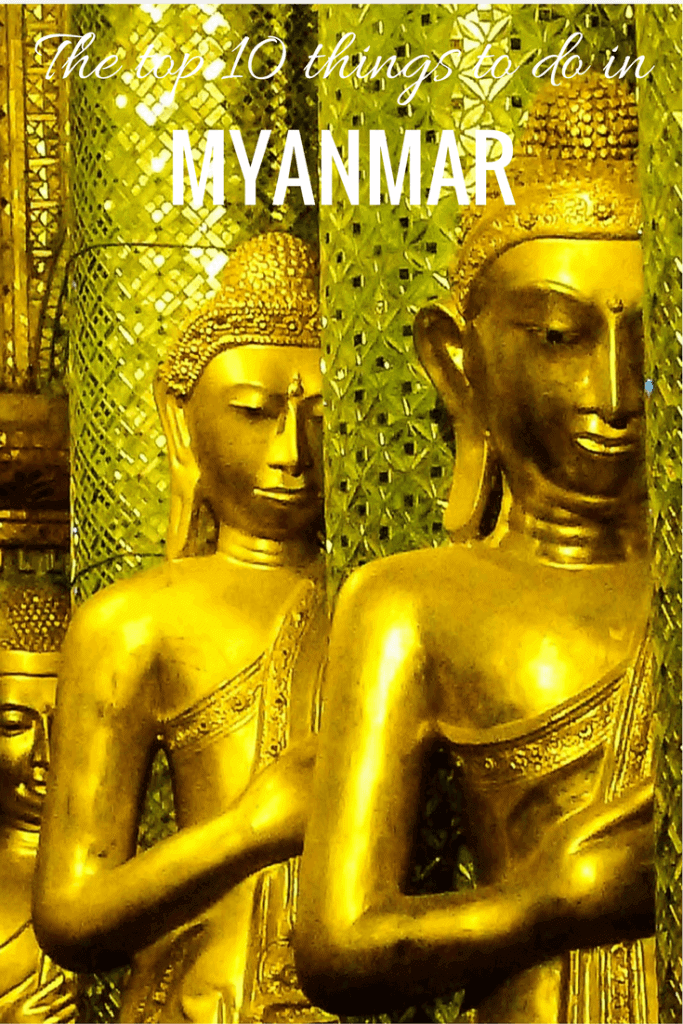 More images from Myanmar: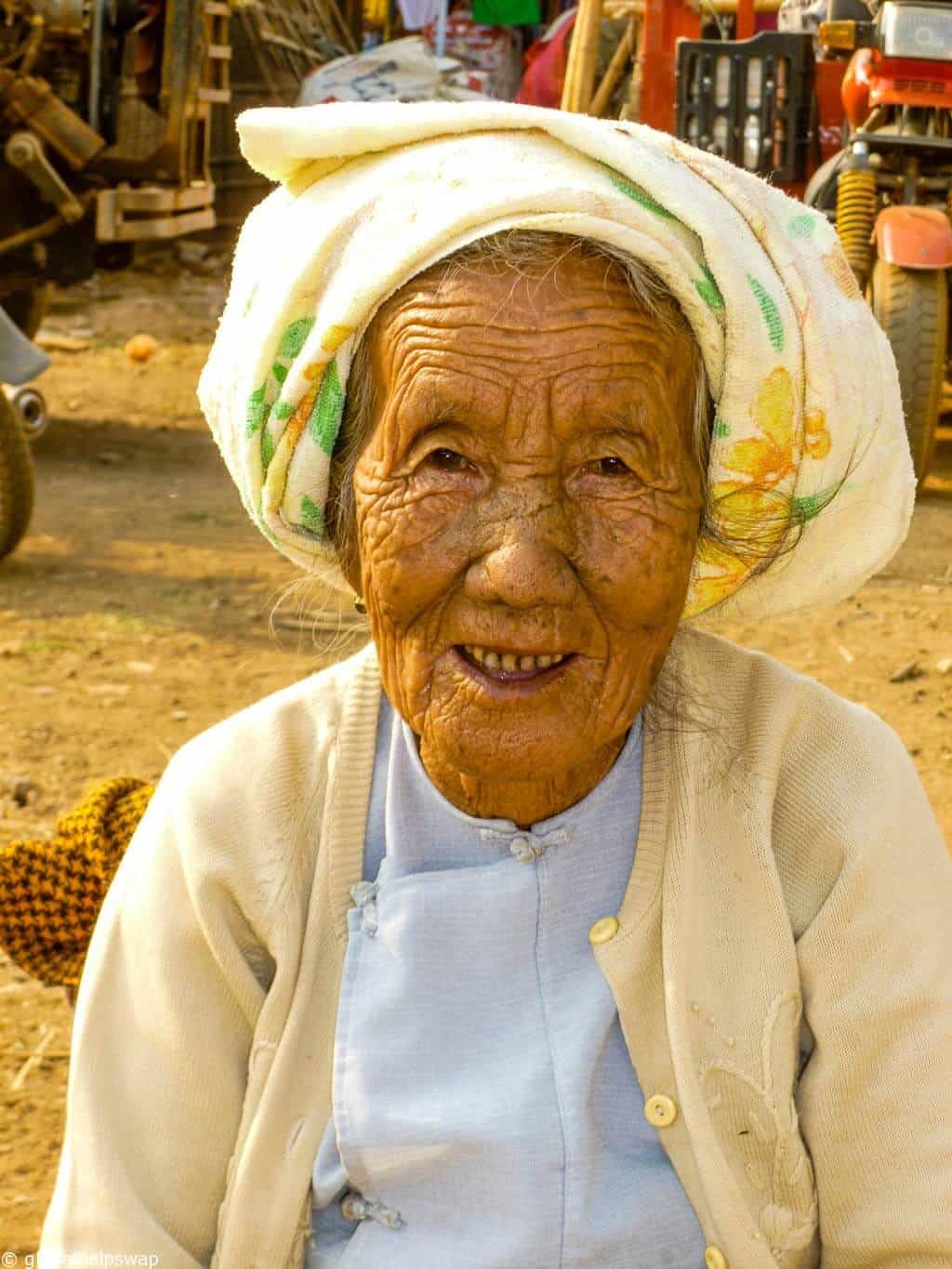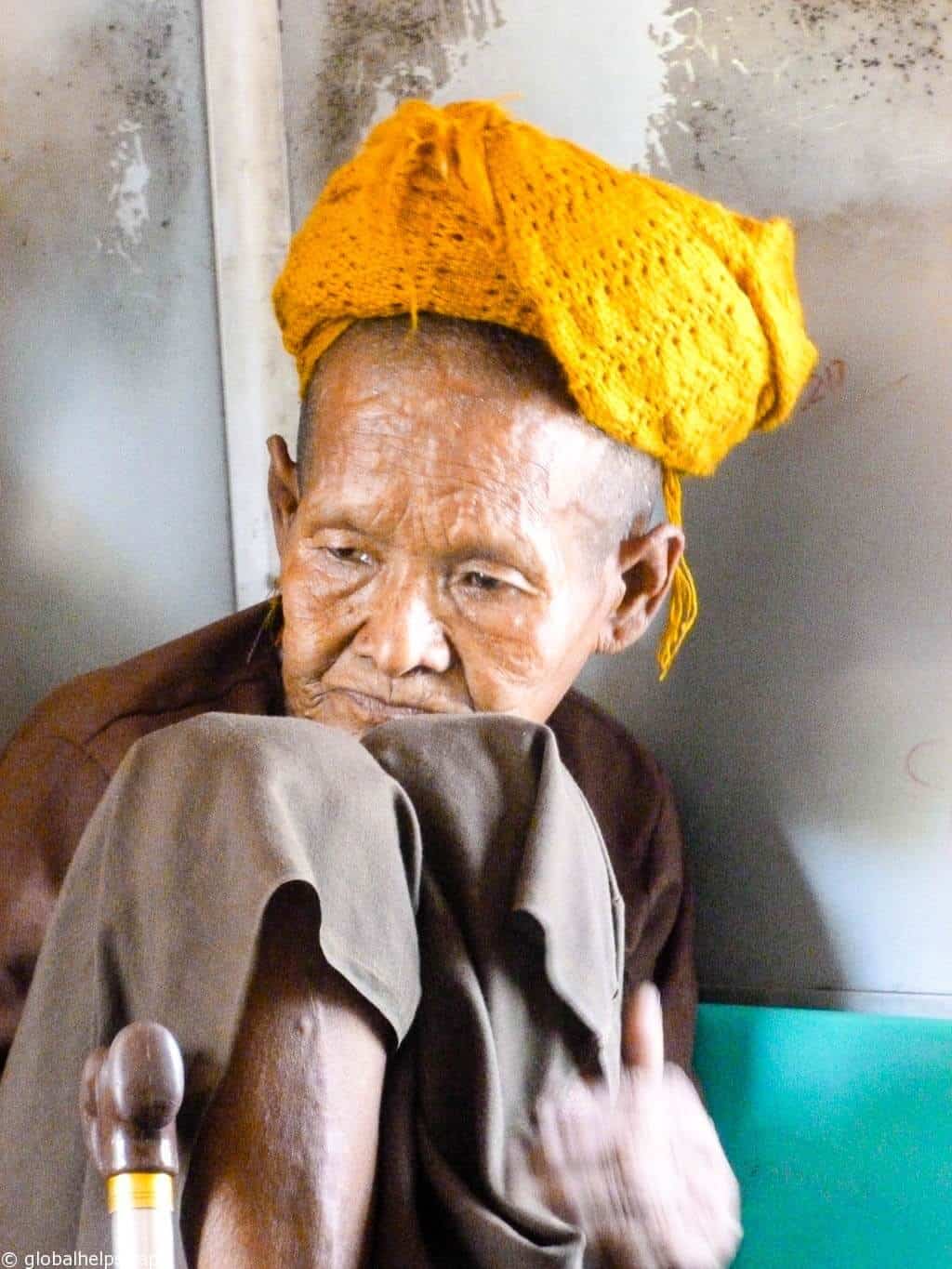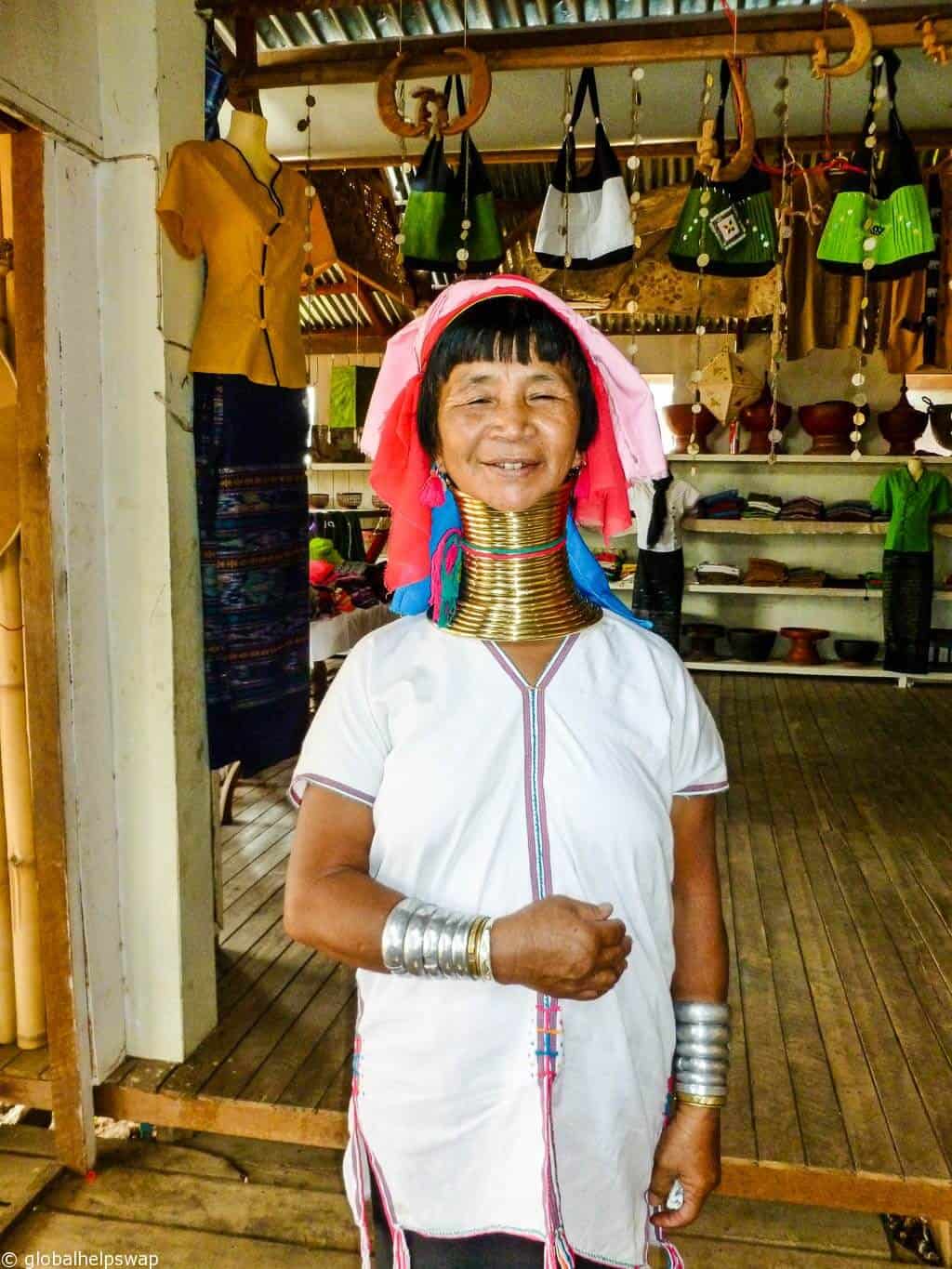 #LoveYourTravels